15 Make Ahead Gluten-Free Appetizers
With these make ahead gluten-free appetizer recipes, you don't need to spend any time prepping food in the kitchen on New Year's Eve. Instead, get ready for the festivities and ring in 2022 with positive thoughts and happiness.
Whether you are hosting a small gathering or attending a party, this year is all about low-key. So why spend unnecessary time in the kitchen when you can be pampering yourself and be ready for the big night without slaving in the kitchen.
This is why these make ahead gluten-free appetizers are just what is needed. After all, New Year's Eve is often about small bites, great company and good vibes.
What we love about these appetizers, they require very little work, and they can be made a day in advance. Prepping ahead will leave you time for socializing and spending less time in the kitchen—a perfect way to end the year and welcome 2022.
If you would like to add an easy make ahead main course try our Spicy Cincinnati Black Bean Chili, or Authentic Hungarian Cabbage Rolls, Stuffed peppers, or our popular Gluten-Free Mediterranean Pasta Salad. These dishes can be made in advance and taste even better the next day!
Here is our list of make ahead
gluten-free appetizers for New Year's Eve!
Hot Camembert Dip – The hot melted Camembert is made with walnuts, cinnamon, cranberries, rosemary and a hint of garlic. Prepare everything the night before, then bake just before serving.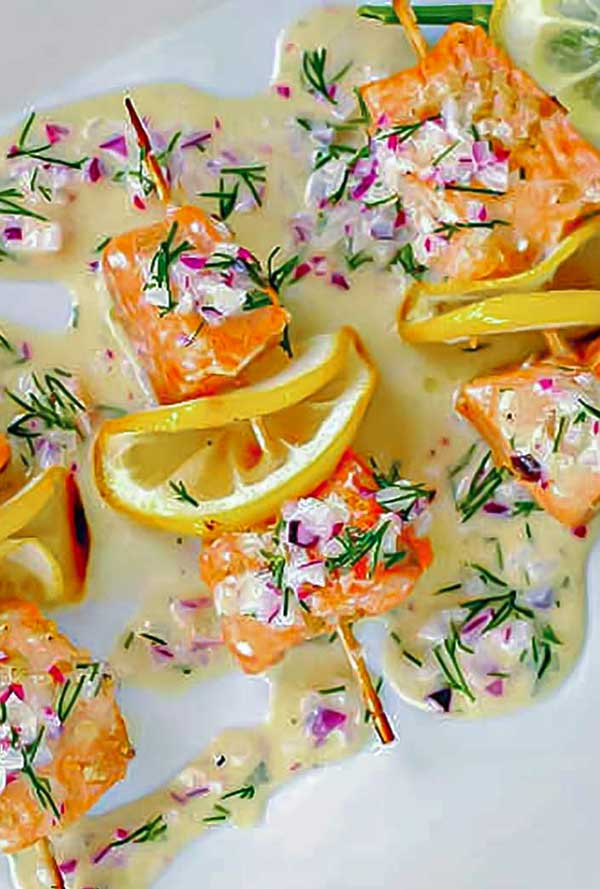 Salmon Pops With Piquant Dill Sauce – The salmon is flavoured with sesame oil and sesame seeds and baked on skewers with lemon slices and then drizzled with a flavourful piquant dill sauce. Skewer the seasoned salmon and make the dill sauce the night before. The next day, cook the salmon and drizzle with the heavenly sauce just before serving.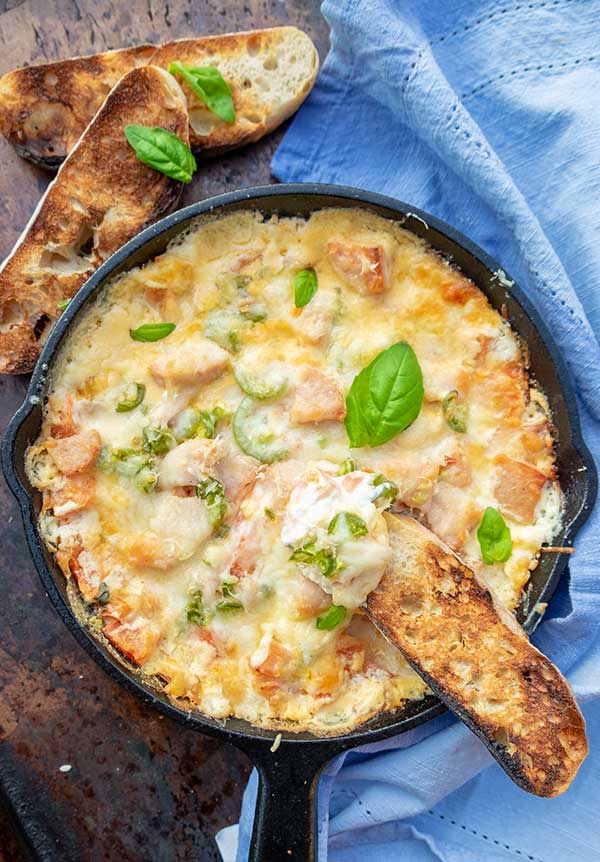 Hot Pizza Dip – This gluten-free Hot Pizza Dip is one of those fail-proof make ahead appetizers that everyone will love. I mean who doesn't love a pizza, especially without the carbs? Make ahead and refrigerate, then bake when ready.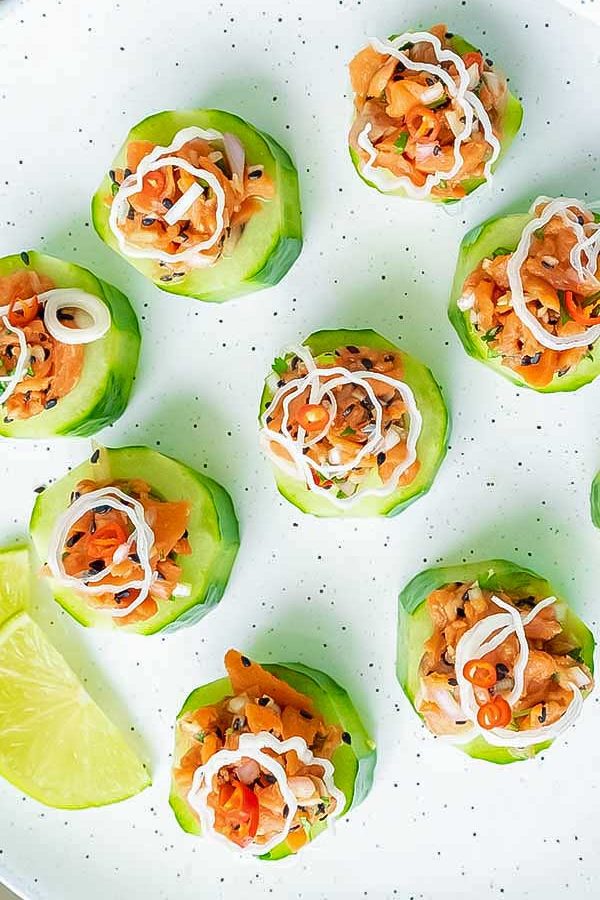 Smoked Salmon Tartare Bites – simple to prepare and absolutely delicious. Infusing the salmon with flavours such as fresh leeks, shallots, lime juice, toasted sesame oil and fresh cilantro. Prepare the cucumber slices and store separately from the salmon tartare. Just before serving top the cucumber with salmon. Or, try the cucumber bites with spicy guacamole.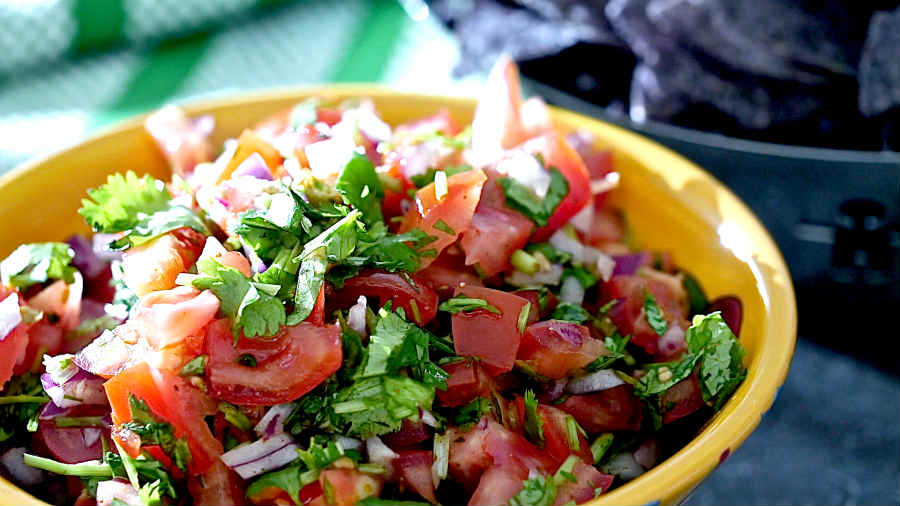 Best Authentic Salsa Recipe – This recipe takes 10 minutes to prepare. Using only fresh ingredients. This salsa always tastes better the next day! An easy make ahead appetizer for New Year's Eve.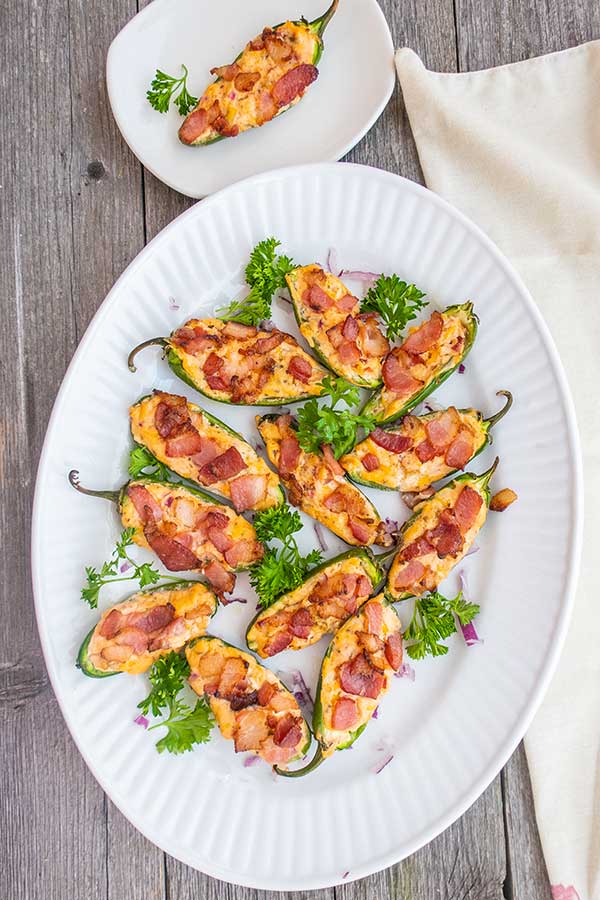 The Very Best Jalapeno Poppers – These low-carb Jalapeno Poppers, known in Mexico as chiles rellenos, are filled with cream cheese, Mexican cheese blend, red onion, salsa, and are flavoured with basil and cumin, and topped with crispy, smoky bacon. Prepare the night before and bake fresh.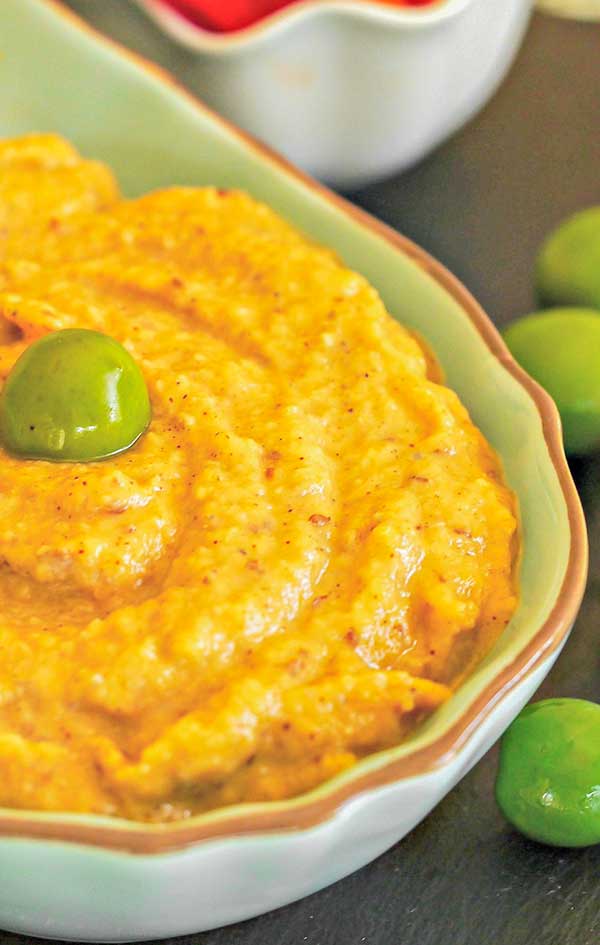 Quick and Easy Low-Carb Eggplant Dip – smooth and creamy and always popular when entertaining. Best of all, this plant based dip is healthy! Using only heart-healthy olive oil for fats, eggplant, fresh lemon juice, onion and garlic with a blend of spices. A perfect low-carb dip for any occasion, and tastes better the next day.
Baked Spinach Ricotta Dip -The creamy hot dip is made with fresh spinach, ricotta cheese, lemon juice, green onions, garlic, spices and Parmesan cheese.What I love about this spinach ricotta dip, is the creaminess without the extra calories. Prepare the dip the night before and then bake just before serving.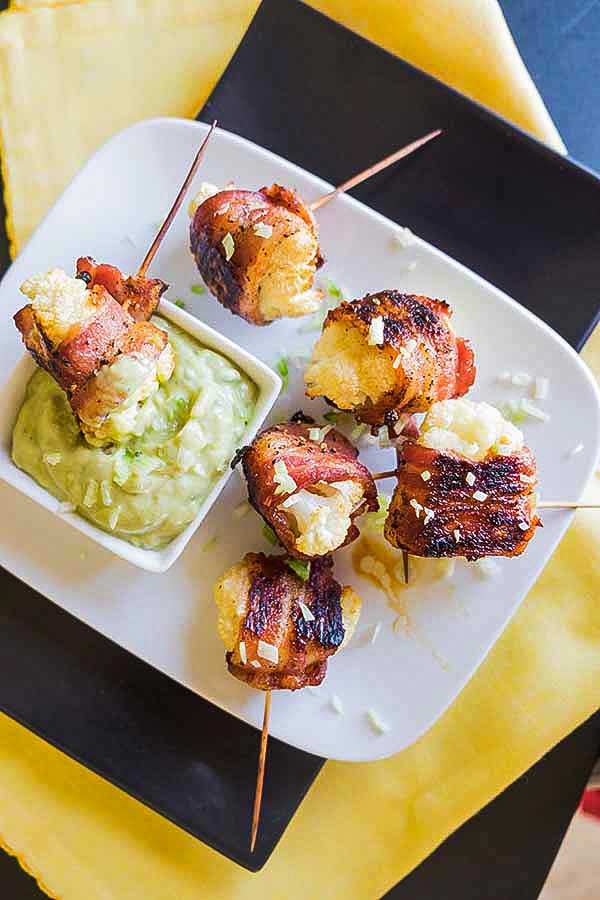 Bacon Wrapped Cauliflower with Avocado Aioli – he healthy fresh cauliflower is lightly season and wrapped with tasty smoky bacon, slowly roasted, giving the cauliflower a crispy delicious bacon coating. This keto cauliflower appetizer is served alongside a healthy avocado aioli dip. Prepare the cauliflower wrapped with bacon and the dip a day in advance. Then just before serving pop the cauliflower in the oven. YUM!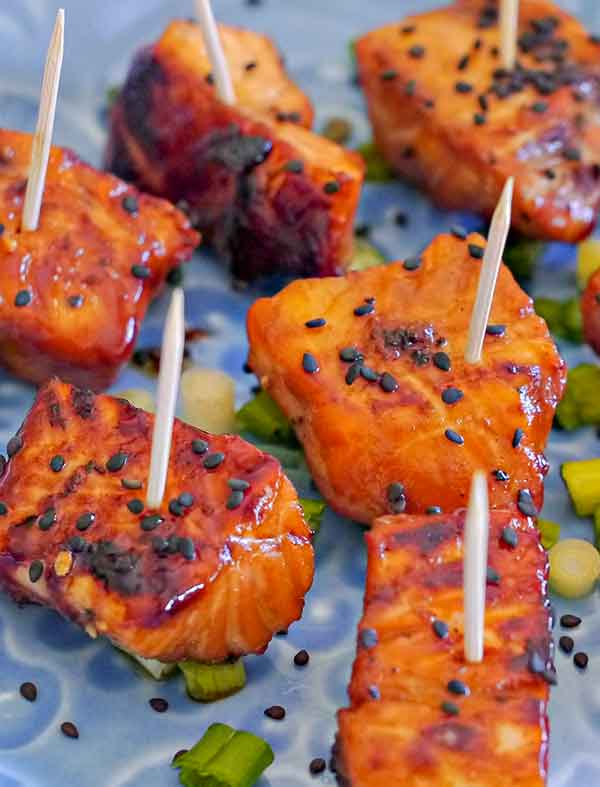 Tamari and Honey Salmon Suckers – Your diet savvy friends will be impressed when you serve this healthy tamari and honey salmon suckers appetizer. Make ahead and bake the day of, OMG SO SO GOOD!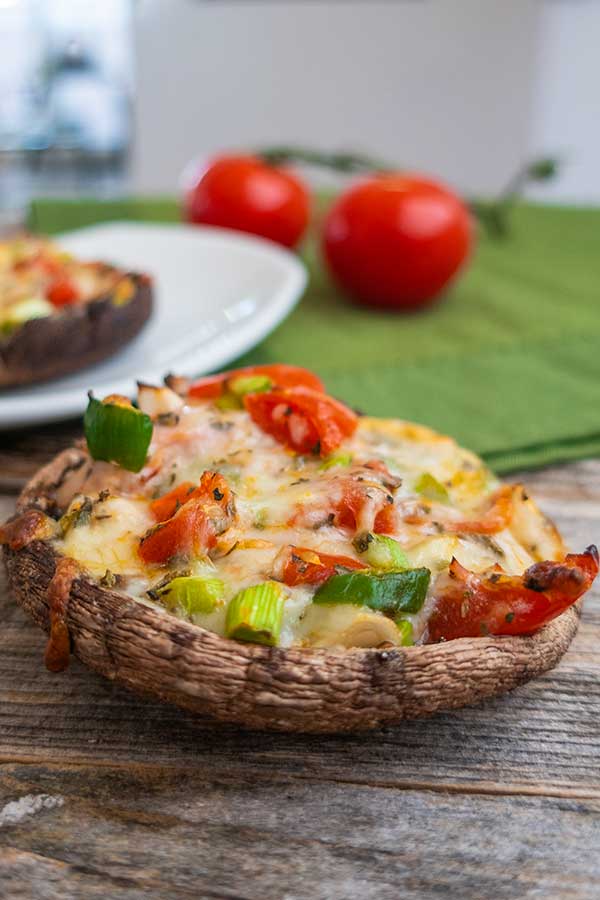 Pizza stuffed portobello mushrooms – These low carb mini pizzas are super easy to make and have all the flavours you would enjoy in a pizza except without the high carb crust. Prepare a day in advance and bake just before serving.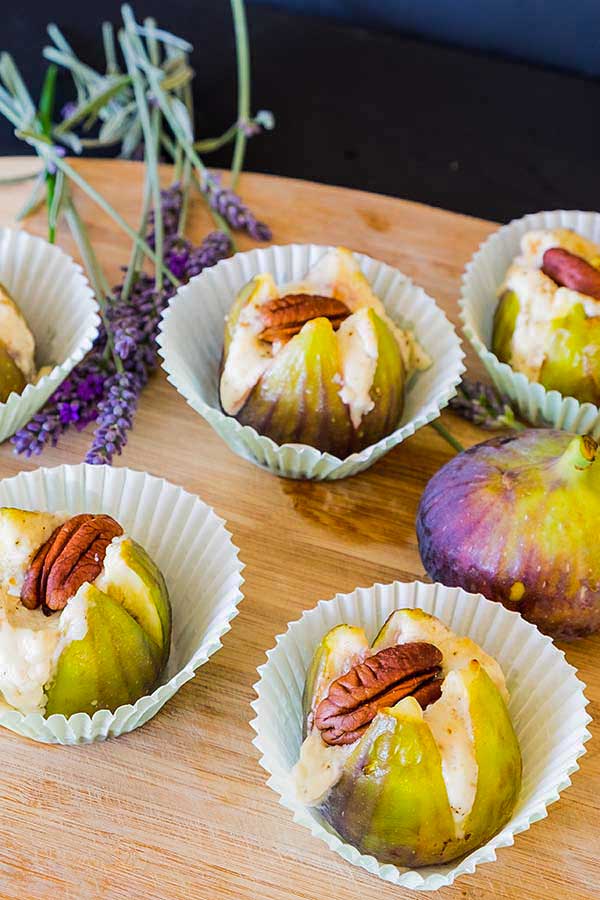 Stuffed Figs with Goat Cheese and Pecans – This make ahead gluten-free appetizer couldn't be simpler or quicker to prepare, yet is deceptively impressive as far as flavour and appearance. If you are able to get fresh figs, this healthy appetizer will kick it up a notch!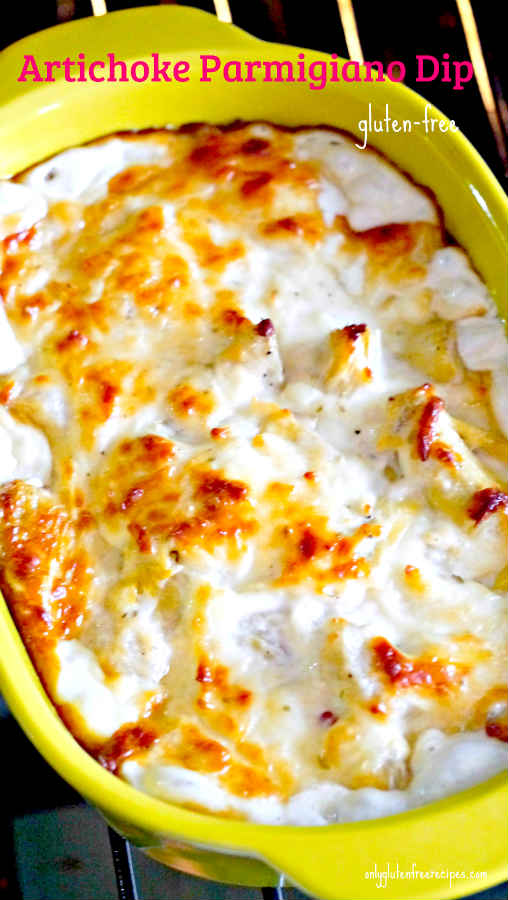 Gluten-Free Easy Hot Artichoke Dip Recipe, a must have make ahead appetizer for any occasion! Gooey cheesy with tender artichokes throughout. This hot dip is a classic. Prepare the night before and bake fresh the next day.
A sweet finish!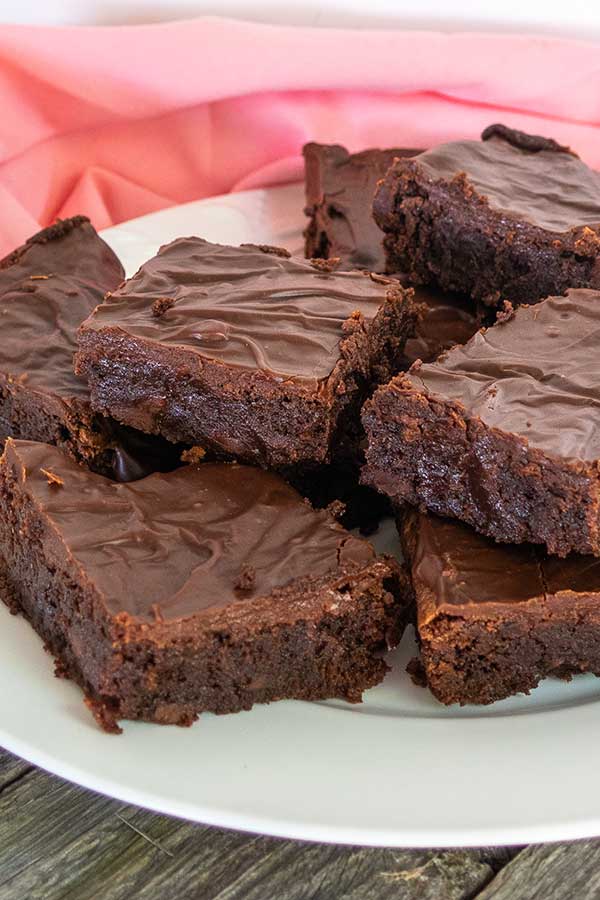 Gluten-Free Milk Chocolate Truffle Brownies – who doesn't like a little bite of good rich chocolate. Make the brownies the day before New Year, then cut them into small bite-size squares before serving. A sure hit to end 2021