The Very Best Jalapeno Poppers
Published on Dec 29, 2020
by
Kristina Stosek
Prep Time:

15 minutes
Cook Time:

15 minutes
Serves:

20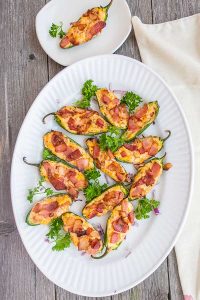 ​This post may contain affiliate links, please see our
privacy policy
for details
Baked Mexican spiced Jalapeno Poppers stuffed with cheesy filling and topped with crispy bacon. These low-carb Jalapeno Poppers, known in Mexico as chiles rellenos, are filled with cream cheese, Mexican cheese blend, red onion, salsa, and are flavoured with basil and cumin. For the topping, crispy, smoky bacon.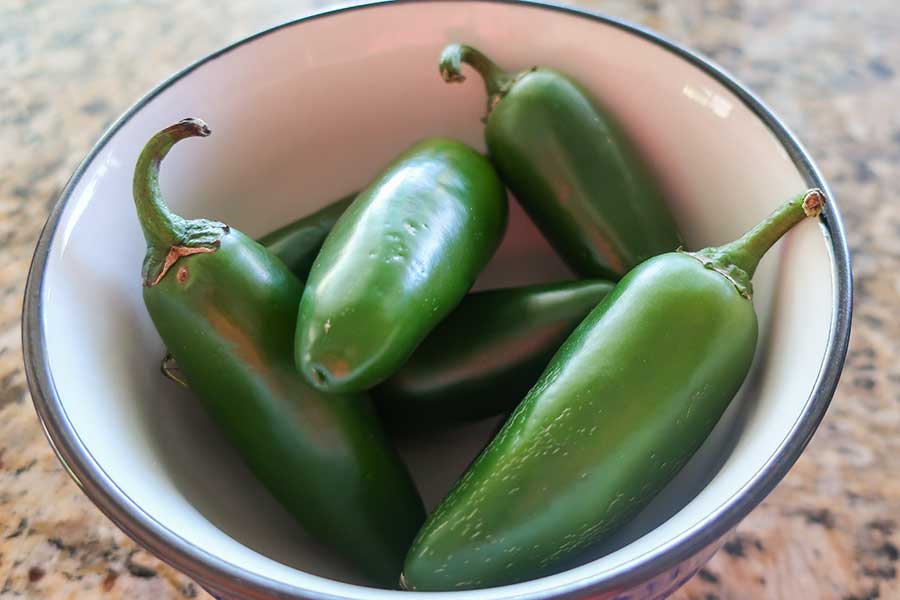 With using only a handful of ingredients, this indulgent gluten-free appetizer is perfect party food. You can stuff the jalapeno peppers ahead of time and store them in the refrigerator until your guests arrive.
When ready, pop them in the oven for about fifteen minutes. The Jalapeno Poppers are a true classic that will always have great reviews.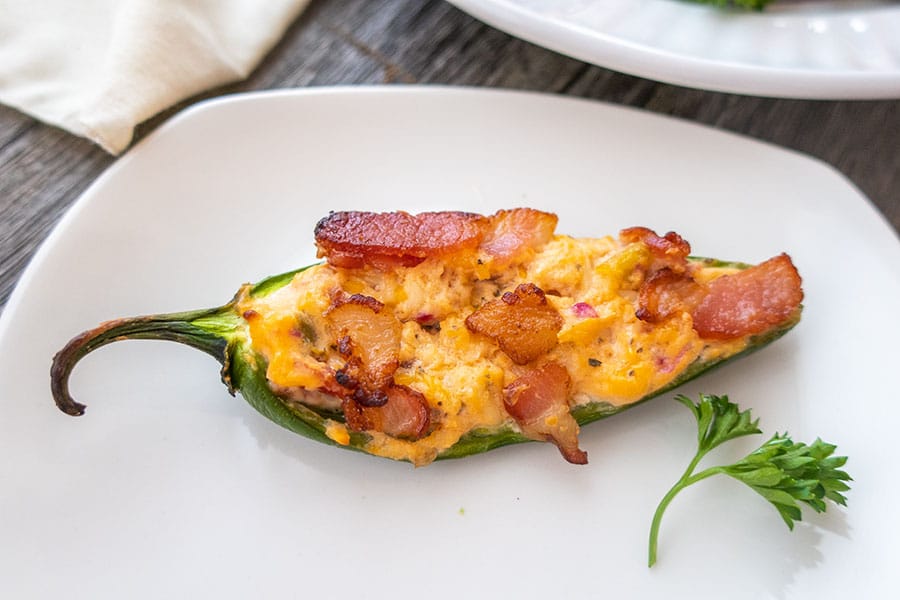 This low carb appetizer is about fresh jalapenos, cheese, and bacon. To make these poppers extra flavourful, I combined the three kinds of cheese. The cream cheese, mozzarella cheese and cheddar cheese. The salsa and red onions make everything extra tasty.
To flavour the cheesy filling, I added a pinch of classic Mexican spices, such as basil and cumin. The tender bite of jalapeno, a little spiciness, and plenty of cheesy stuffing topped with crispy bacon make this the most delicious appetizer and acceptable for the keto diet.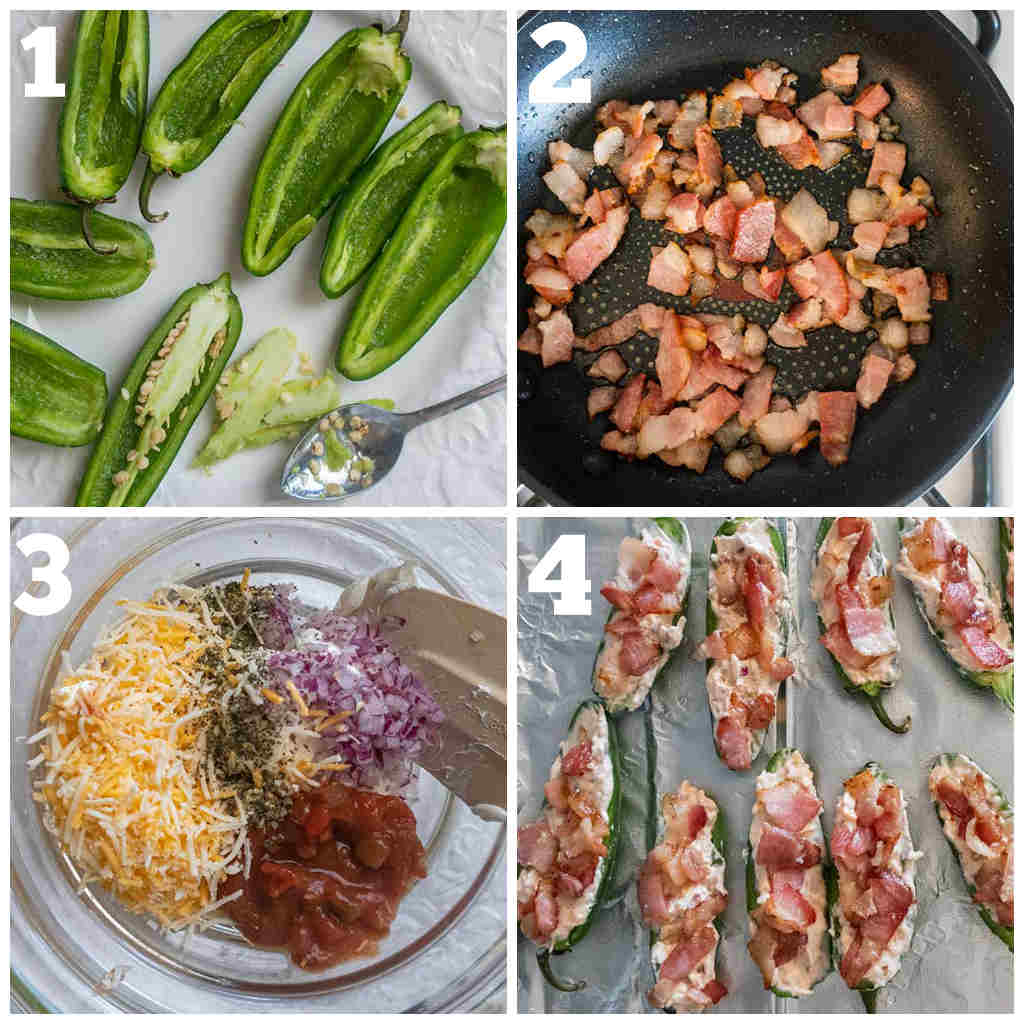 These Jalapeno Poppers are more than just an appetizer,
This Mexican recipe is more than just a gluten-free appetizer. If you follow a keto or grain-free diet, these mildly spicy little green peppers make for a perfect snack. The best part about Jalapeno Poppers is, they will satisfy even big appetites.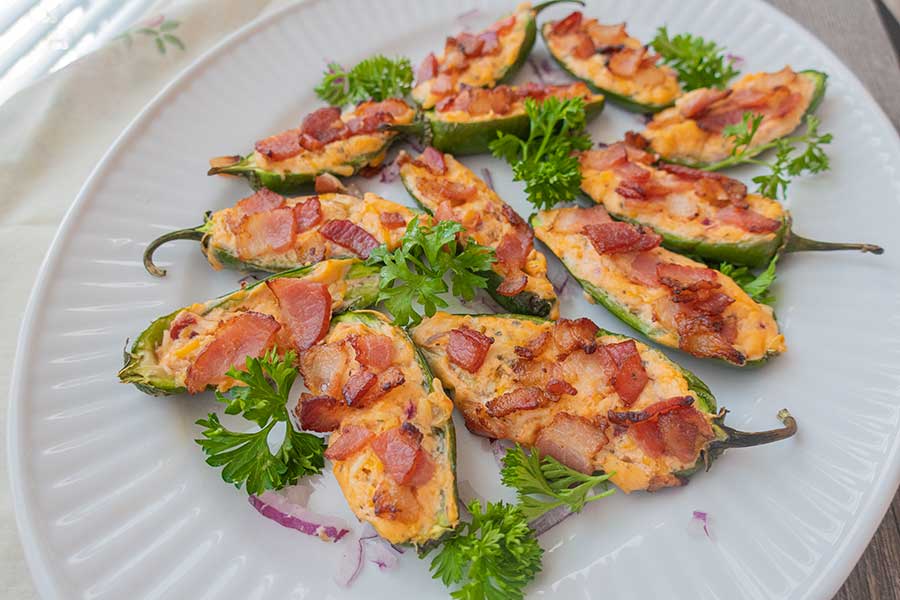 Don't let the simplicity of this gluten-free appetizer or a snack fool you. The texture and flavours are unforgettable, and the Jalapeno Poppers are very addictive. After all, everything is better with bacon and melted cheese.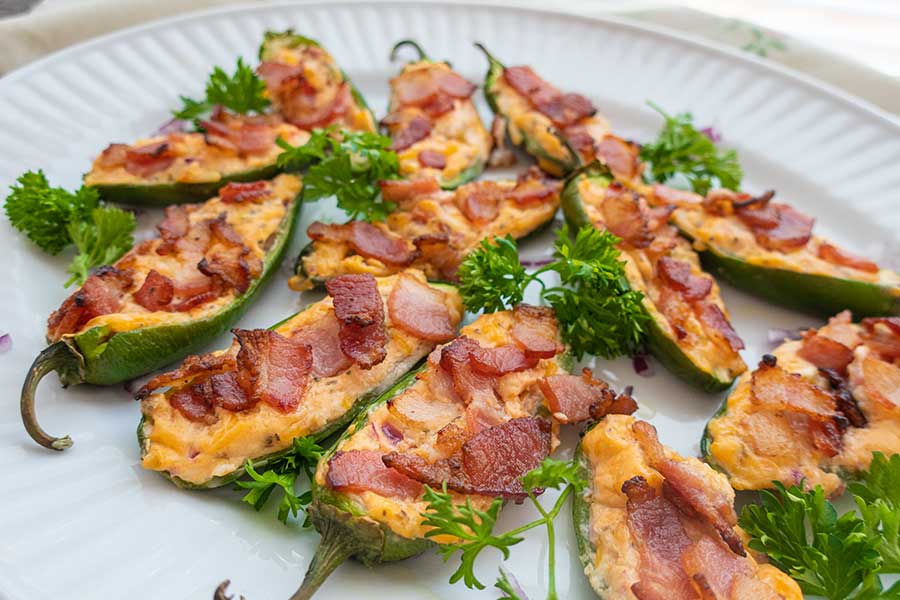 Two of my favourite gluten-free recipes made with jalapeno peppers are Baked Tuna Melt Jalapeño Poppers and Meatballs Stuffed With Jalapeno And Mozzarella. I highly recommend them both. Enjoy!
The Very Best Jalapeno Poppers
Published on Dec 29, 2020
by
Kristina Stosek
Instructions
1.

Preheat oven to 400 F and line a baking sheet with foil paper

2.

Saute bacon until almost crisp but still has a little fat. Drain the fat and place it on a paper towel. Set aside

3.

Cut each jalapeno in half lengthwise. Using a small spoon, scoop out the seeds and ribs. I recommend using plastic gloves to do this

4.

Combine cheese, salsa, onions, basil and cumin until creamy

5.

Fill each jalapeno half with about 1 tablespoon of cheese mixture. Do not overfill, or the cheese will overflow. Place on the prepared baking sheet

6.

Top each jalapeno with a few bacon bits. Gently press bacon into the cheese so that the bacon doesn't fall off while baking. Bake for 13 - 15 minutes until the bacon is crispy and browned. Serve hot