Welcome!
meet

Kristina Stosek
Kristina is the author of "Entertaining The Gluten-Free Way" and "Small Bites The Gluten-free Way" cookbooks. Cooking has always been a passion for Kristina, and she is known for her tantalizing, healthy recipes.
Giving up gluten was a personal choice after discovering her daughter has severe gluten-intolerance.
Her unique desire to help people who are suffering from gluten intolerance, Celiac Disease, food sensitivities and allergies have inspired her to create tasty gluten-free, allergy-friendly recipes and tips for wellness.
Kristina's selection of gluten-free recipes includes paleo, keto, vegetarian, vegan, grain-free, dairy-free, egg-free, kids favourites and for those who follow a calorie-restricted diet, cooking light recipes. The recipes are nutritious, using healthy fats and avoiding refined sugars whenever possible.
Only Gluten-Free Recipes started in 2014 and has since been featured in Western Living Magazine, BC Booklook, Gluten-Free Canada Magazine, Inspired home, Rokstool, Citizen Times and Cooking Star at Cut Out + Keep.
Only Gluten-Free Recipes is also the recipient of 2017 one of the favourite gluten-free blogs in Canada by Gluten-Free Canada Magazine and one of the top 100 Gluten-Free Blogs in 2017, 2018, 2019, 2020, 2021 and 2022. One of the 60 Top Gluten-free Ranked Blogs 2021, Top 50 Best Gluten Free Recipe Sites 2022, 100 Best Gluten Free Food Blogs and Websites 2023, No. 1 on 20 Best Canadian Gluten Free Blogs and Websites 2023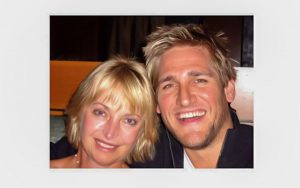 Meeting Curtis Stone was one of the highlights when I was working as CFO for a publishing company. His mouthwatering recipes have inspired me to create delicious gluten-free recipes for you to enjoy today.
Curtis Stone is an award-winning chef, restaurateur and author. He began his cooking career in his homeland of Australia and later honed his skills at Michelin-starred restaurants in London under renowned chef Marco Pierre White.
A word from Kristina
Hi, I am Kristina founder of this website, author of two cookbooks, recipe developer, photographer and an avid tennis player and golfer.
My family and I have always lived a healthy, active lifestyle. After discovering that my daughter has severe gluten intolerance, our kitchen has been converted to a 100% gluten-free environment. For my family and me, it was the right choice to go gluten-free, and for my daughter, it was a lifesaver.
My hope is to show you how to master mouth-watering meals for small crowds, large gatherings or just that intimate dinner. Incorporating vibrant fruit and vegetables, herbs and spices and healthy ingredients whenever possible and still making it fun and delicious!
So whether you are beginning the gluten free diet or are looking for inspiration, you have come to the right place because we have something for everyone.
Kristina xx
My Cookbooks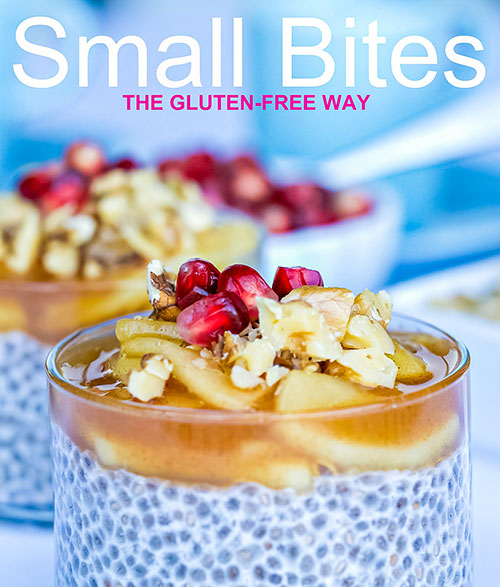 click on the images to order