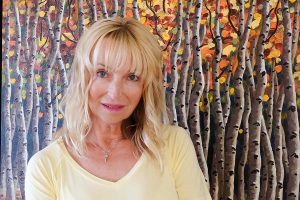 About
Kristina Stosek is the author of Entertaining The Gluten-Free Way and Small Bites The Gluten-free Way cookbooks. Giving up gluten was a personal choice after discovering her daughter had severe gluten-intolerance. Cooking has always been a passion for Kristina, and she is known for her tantalizing healthy recipes
Her unique desire to help people who are suffering from gluten intolerance, Celiac Disease and other allergies has inspired her to create tasty gluten-free, allergy-friendly recipes and tips for wellness.
Kristina's selection of gluten-free recipes includes paleo, vegetarian, dairy-free, egg free, kids favourites and also cooking light for those who follow a calorie restricted diet
This website will show you how easy it is to prepare healthy, gluten-free recipes that will impress your family and friends.
Kristina's recipes are nutritious, using healthy fats and avoiding refined sugars. From Flourless Chocolate Ganache Cake to hearty African Beef Stew, the recipes are easy to make using healthy ingredients you can find in most supermarkets. Kristina's recipe 'Quinoa Salad with Grapes and Sweet Peas' has been featured in Western Living Magazine, as a must have recipe.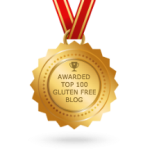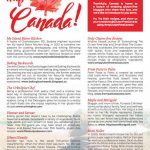 In the summer of 2017 www.onlyglutenfreerecipes.com has been featured
in Gluten Free Canada Magazine as one of their favourite gluten-free blogs in
Canada
A word from Kristina
Hi, I am Kristina founder of this website, author of two cookbooks, recipe developer, photographer and an avid tennis player
My family and I have always lived a healthy active lifestyle. After discovering that my daughter had many health issues because of gluten, our kitchen has been converted to 100% gluten-free environment. I believe that you do not have to include gluten in your diet, even if you are not gluten-intolerant, as long as you follow a well balanced healthy diet. For my family and me it was the right choice to go gluten-free and for my daughter, it was a lifesaver
My goal is to show you how to master mouth-watering meals for small crowds, large gatherings or just that intimate dinner. Make it fun using ingredients that promote good health, incorporating vibrant fruit and vegetables, spices and flavours from around the world. I also believe that sharing knowledge is the key to education, so if you have a gluten-free recipe, idea or a blog you would like to share, please submit it to our website and be one of our contributors. You can also contact me directly at [email protected] or visit my facebook page
Thank you for stopping by, and I hope you enjoyed your visit
Check out Kristina's Cookbook "Entertaining The Gluten-Free Way" and her second cookbook "Small Bites The Gluten-Free Way."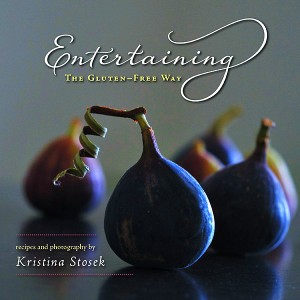 Before you start