Baked Buffalo Cauliflower Tidbits – Gluten Free
Published on May 30, 2015
by
Kristina Stosek
Prep Time:

20 minutes
Cook Time:

35 minutes
Serves:

6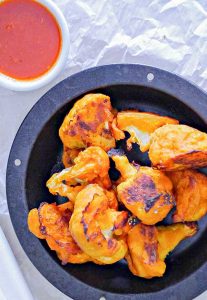 ​This post may contain affiliate links, please see our
privacy policy
for details
Buffalo Cauliflower Tidbits coated in a light batter, baked and then tossed in spicy buffalo sauce. This gluten-free healthy cauliflower snack makes a tasty appetizer and is always a big hit at sports events.
buffalo cauliflower tidbits made with only 7 ingredients…
I love this vegan, gluten-free snack. There is no need for frying, no grains, and most importantly, the savoury cauliflower bites are addictively delicious.
The cauliflower florets are coated in a batter made with chickpea flour (garbanzo bean flour) turmeric, garlic, salt and a splash of water – no eggs or complicated ingredients.
Once the cauliflower is coated in the grain-free batter, it is baked. So there is no mess or unwanted saturated fats. You may enjoy the Baked Tuna Melt Jalapeño Poppers or the Gluten-Free Firecracker Chicken & Mozzarella Meatballs both are created with healthiness in mind.
the spicy buffalo sauce…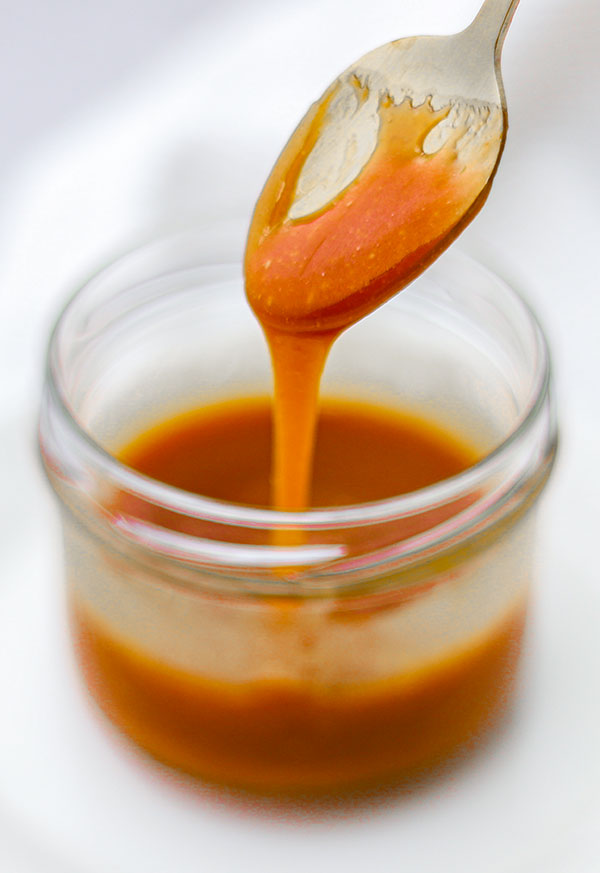 The buffalo sauce is super easy to make. You can use your favourite gluten-free spicy sauce, or my favourite is the Frank's RedHot Sauce. To make the sauce, you simply mix some melted coconut oil or butter with the sauce. That's it!
two steps for crispy buffalo cauliflower tidbits…
The cauliflower is first partially baked in the batter. Then, the florets are tossed in the hot sauce and then baked a little longer until the outside becomes slightly crispy. So so good!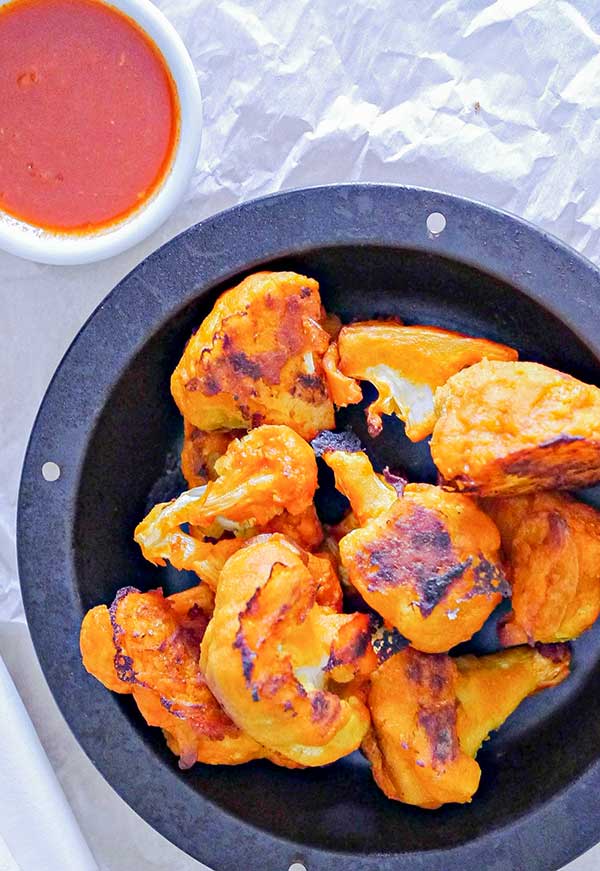 a healthy gluten-free snack for diet savvy…
This cauliflower snack is always popular because it is low fat, low calorie, grain-free, and plant-based. So even the pickiest dieters will try a piece or two 🙂
I must confess, the buffalo cauliflower tidbits are very addictive. So make extra because they go very quickly.
Next time you look for a healthier snack, appetizer or that perfect savoury bite for the big game, try this buffalo cauliflower recipe.
Baked Buffalo Cauliflower Tidbits – Gluten Free
Published on May 30, 2015
by
Kristina Stosek
Instructions
1.

Preheat oven to 450 F and line a baking tray with parchment paper

2.

In a medium-size bowl, whisk together flour, water, garlic powder, turmeric and salt

3.

Coat cauliflower florets in the batter until covered completely and place on the baking sheet

4.

Bake for 15 minutes, turning the cauliflower pieces over halfway through baking

5.

While the cauliflower is baking, mix hot sauce with melted butter or coconut oil

6.

When cauliflower is done baking for 15 minutes, gently toss the pieces in hot sauce and continue baking for 20 – 25 minutes or until crispy

7.

Cool cauliflower for 5 minutes before serving