Quick and Easy Low-Carb Eggplant Dip
Published on Apr 08, 2015
by
Kristina Stosek
Prep Time:

10 minutes
Cook Time:

20 minutes
Serves:

1 1/2 cups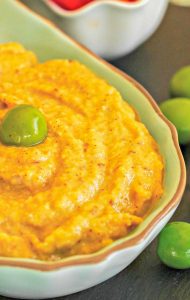 ​This post may contain affiliate links, please see our
privacy policy
for details
This Low-Carb Eggplant Dip is particularly smooth and creamy and always popular when entertaining. Best of all, this plant based dip is healthy! Using only heart-healthy olive oil for fats, eggplant, fresh lemon juice, onion and garlic with a blend of spices. A perfect low-carb dip for any occasion.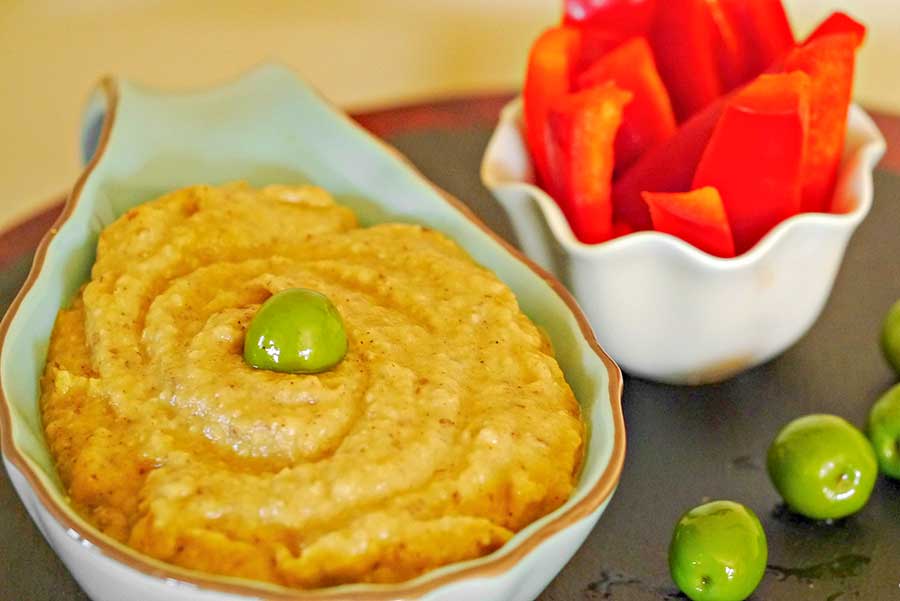 How to make the best vegan eggplant dip?
You will need an eggplant, good quality olive oil, onion, garlic and fresh lemon juice with zest.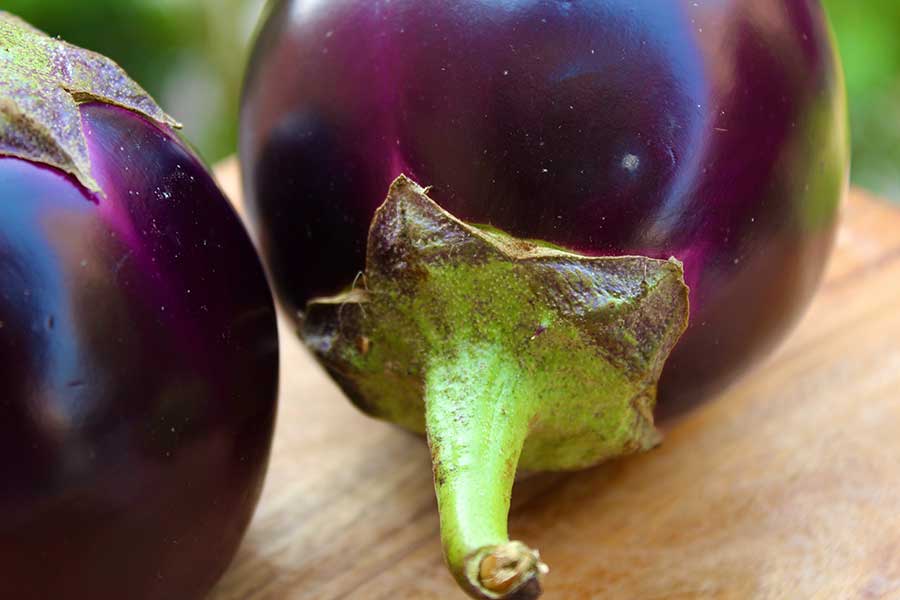 The two spices that make this low-carb eggplant dip exceptional are coriander and chilli powder. Both of these spices complement the eggplant and add delicious flavour.
First, cut the eggplant in half and brush with olive oil. Next, place the eggplant on a baking sheet, skin side up, and roast for about 20 minutes. The eggplant should be soft when you insert a fork into it.
While the eggplant is roasting, saute the onions in olive oil until soft. Add the garlic and spices and mix to combine.
Once the eggplant is soft, scoop out the flash and add it to the food processor with the onion mixture and fresh lemon juice with zest.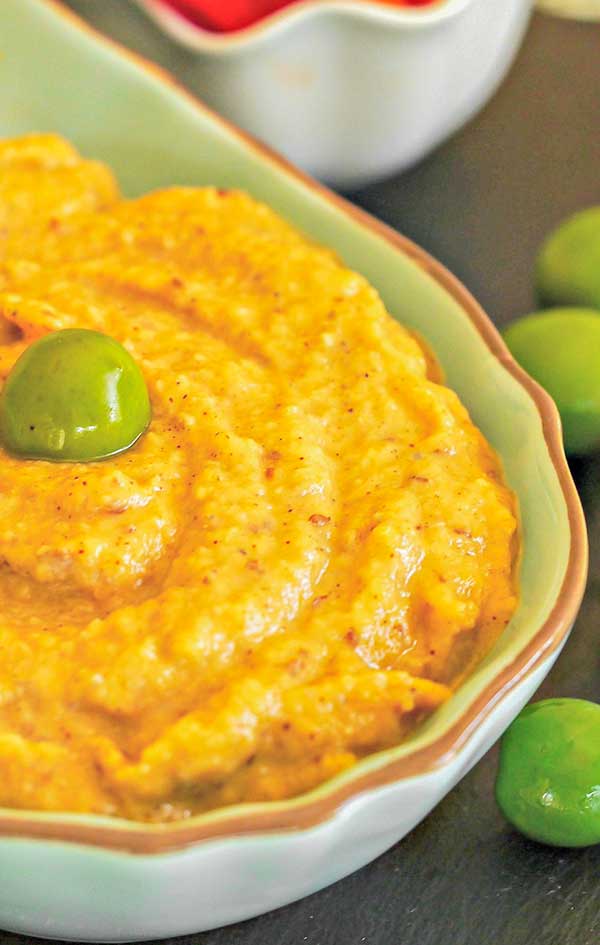 Process until you reach desired consistency adding remaining olive oil. Generously season with salt and pepper, and the low-carb eggplant dip is ready to serve with veggies, olives or over a toasted gluten-free French bread.
I often bake gluten-free Italian bread when I make this vegan dip and dip thick slices of the bread into the dip. YUM!
This vegan eggplant dip is low in calories and carbs, making this dip a favourite for diet-savvy guests.
Let's Connect!
Be sure to FOLLOW US on FACEBOOK and PINTEREST.
Many thanks!
Kristina xx
Quick and Easy Low-Carb Eggplant Dip
Published on Apr 08, 2015
by
Kristina Stosek
Instructions
1.

Preheat oven to 400 F and line a baking sheet with foil

2.

Cut eggplant in half lengthwise and brush with olive oil

3.

Place skin side up on the prepared baking sheet and bake for 20 minutes

4.

While the eggplant is baking, heat 1 tablespoon of olive oil over medium heat, add onions and cook for 7 minutes or until soft

5.

Add garlic, coriander and chili powder and stir to combine

6.

Scoop out the flesh from the eggplant and place into a food processor, add onion mixture and lemon juice with zest

7.

Start the food processor and slowly add remaining olive oil. Blend until smooth

8.

Generously season with salt and pepper.
Leave a Comment
Kristina
Thank you for the tip Connie
Good recipe Except… I had a devil of a time scooping out the shell. Next time I will try peeling it first and bathing both sides with oil before baking. Will monitor and maybe flip half through.