Best Authentic Spicy Guacamole
Published on Mar 27, 2015
by
Kristina Stosek
Prep Time:

15 minutes
Cook Time:

minutes
Serves:

4 cups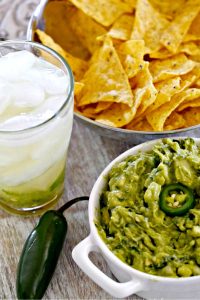 ​This post may contain affiliate links, please see our
privacy policy
for details
Best Authentic Spicy Guacamole – I was inspired to create this Mexican recipe after a trip to Puerto Vallarta, where foods such as guacamole are made with locally grown avocados, jalapeno peppers, limes and cilantro.
This avocado recipe is all about freshness. The mix of healthy avocados, onions, garlic, and jalapeno peppers balanced with zesty lime juice and fresh cilantro is what makes this guacamole so good!
The spice cumin and fresh basil add to the authentic flavour you will find in classic guacamole recipes in Mexico.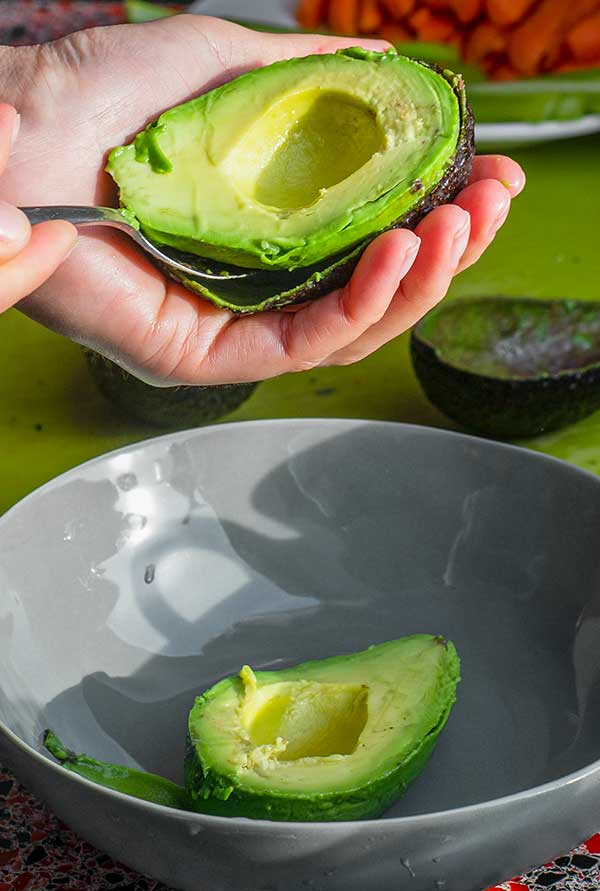 the inspiration for this guacamole…
I must confess I acquired this recipe when I was visiting a small restaurant in the old town of Puerto Vallarta. Their menu said the best guacamole in Mexico, so I had to try it.
After trying their version, I knew I had to have their authentic recipe. There is something about avocados. Their creamy texture is almost like eating butter.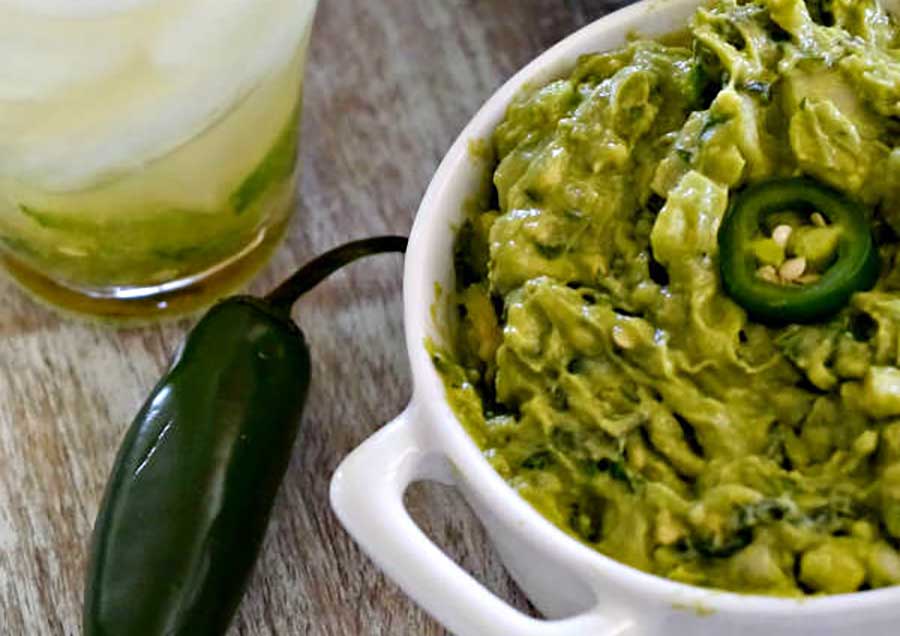 And here it is, the best guacamole, I promise you.
I like to serve guacamole as a dip with gluten-free corn chips, a spread in sandwiches, or over crispy roasted chicken. And wait….it makes the Mexican chicken rice soup taste so good when you top it with the spicy guacamole.
our 5 favourite gluten-free Mexican recipes!
Baja Chicken Kale Salad with Avocado Lime Dressing
Santa Fe Skillet Chicken Dinner
Who needs to go to Mexico to eat authentic Mexican food when you can serve your family authentic Mexican dishes with these delicious gluten-free Mexican recipes 🙂
Best Authentic Spicy Guacamole
Published on Mar 27, 2015
by
Kristina Stosek
Instructions
1.

Slice avocados in small pieces and mash with a fork, leaving small chunks

2.

Add remaining ingredients and using a fork mix well, do not mash.

3.

Taste and season with salt if needed