7 Things To Know When Creating a Cheese Party Board
I love making party boards, they are fun to make and easy to throw together. For large gatherings, casual get together, fancy cocktail parties, or for a movie night at home, they are the best!
When it comes to party boards, they can be simple or as complicated as you wish. They should be colourful with bold flavours. Before you start creating a party board, whenever possible, check for diet restrictions.
For example, if someone is gluten-intolerant, keep the board 100 % gluten-free to avoid cross-contamination with gluten the same goes for shellfish.
There are many variations of boards, for example; vegan board, cheese board, gluten-free board, low carb board, the combinations are limitless.
There are a few things to consider before you start, which I will talk about in the next seven steps.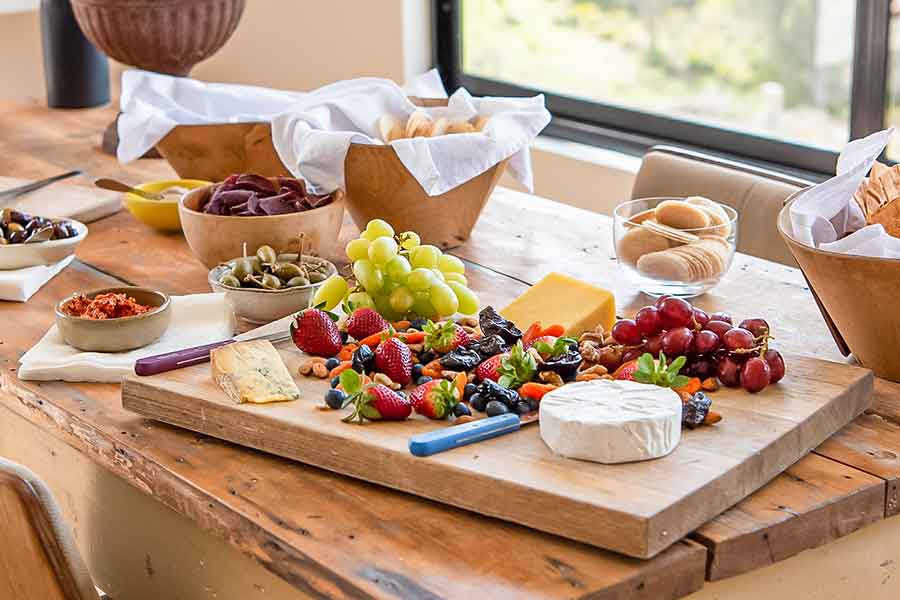 1) Theme
When creating a party board, consider the theme of the party. For example, is it a fancy cocktail party, a casual barbecue get together, a birthday celebration or a party that serves only finger food?
For example, for cocktail parties stick to cheese, olives, nuts and crackers. For casual get together add dips, wings, firecracker chicken and mozzarella meatballs and plenty of chips.
For finger food go for heartier items like stuffed figs with goat cheese and pecans or baked tuna melt jalapeno poppers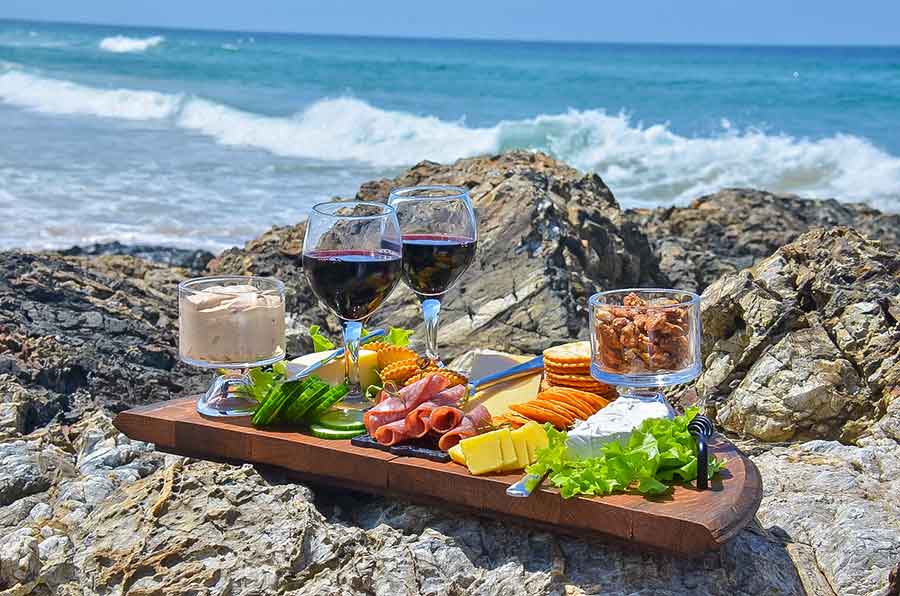 2) Budget
Party boards can be very costly, so unless you have an unlimited budget, it is essential to decide on how much you are going to spend. You can create an attractive board starting at $10.00 and go as high as $100.00 or more.
If you want to keep the cost down, stick to simple cheeses like cheddar cheese and plenty of fresh veggies and fruit.
3) Time
How much time do you have to make a party board? Some simple boards with fruit and cheese or veggies and dips take minutes to make. Other boards, for example, if you want to add honey ginger chicken wings, cheesy focaccia with olives, meatballs all the delicious things we love, allow for extra time.
So plan ahead, make things in advance, and then just throw everything together when ready.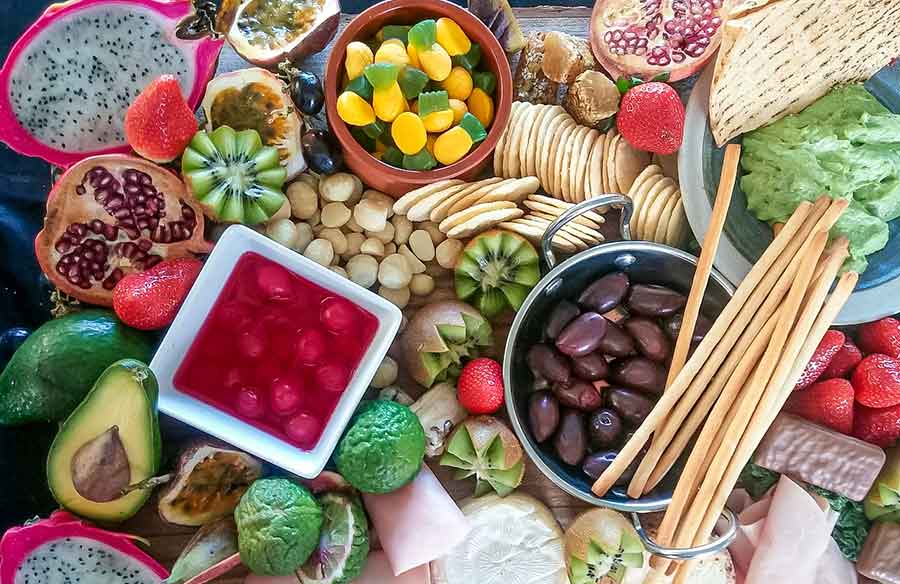 4) Board
This is the fun part. You can use various items to plate your food on. Starting from a simple rimmed baking sheet, wicker baskets, cutting boards, cake stands, ceramic or metal platters or serving trays. Just make sure to line the baskets or baking sheets with parchment or wax paper.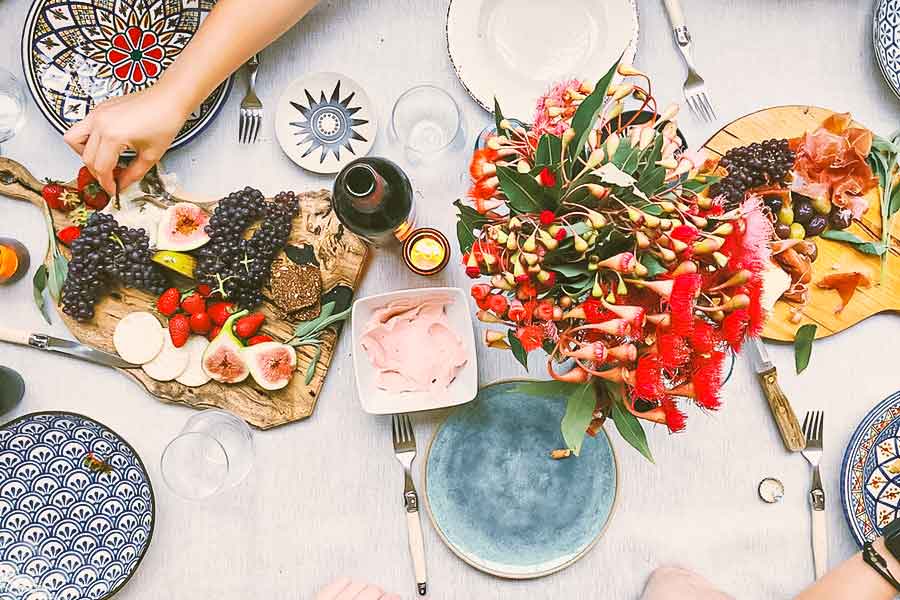 5) Size
How many people are you making the board for? Is this party board used as an appetizer or is this finger food party? For an appetizer, rule of thumb is three servings per person, if this is going to be a finger food party, allow for four servings per person.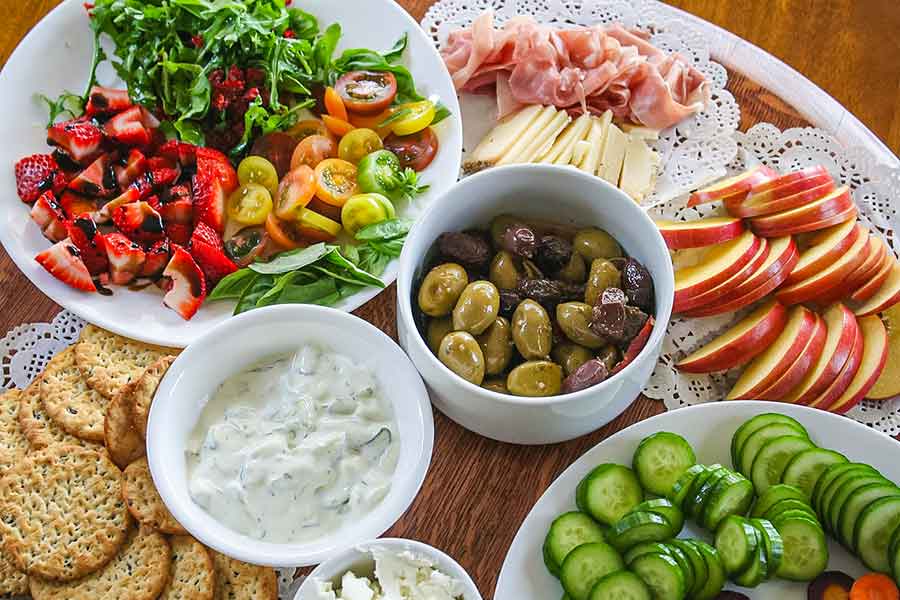 6) What to add to your board?
Let your imagination go wild. Don't limit yourself to basics like soft and hard cheeses, fruit and cured meats. Add some different things like dried fruit, nuts, jams, marinated mushrooms, jalapeno meatballs, grilled veggies.
Or, tandoori sweet potato wedges, calzones, mozzarella cheese sticks, crispy spicy tofu, pate, pomegranate, fresh herbs like basil, mint or parsley, the list is endless. It all depends on your budget and time.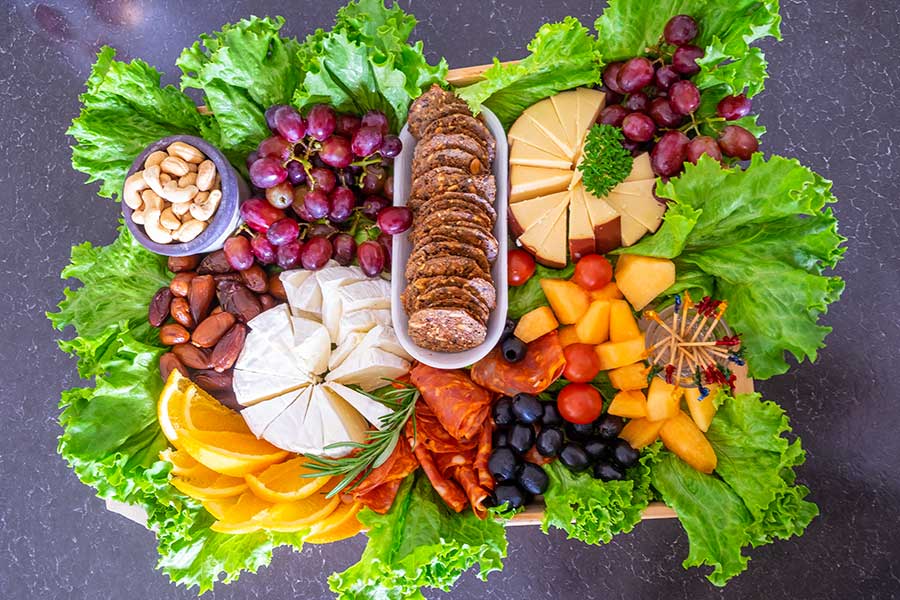 7) Budget Friendly
You don't have to spend a lot of money to create a beautiful party board. Start with a tray lined with fresh lettuce leaves, the leaves fill empty spaces, and the board looks colourful. Then make your favourite dip and salsa.
Dips and fresh salsa are costly if you have to buy them, so make your own. Add corn chips, celery sticks, carrot sticks, cheddar cubes, apple or pear slices, and that is all you need. If you feel you need to fill more space, add parsley, it makes everything look beautiful.
Remember, you don't have to have a lot of different things on the board for it to look pretty and colourful! Quick tip, to stop the fresh fruit from browning dip the fruit in lemon juice and water.
To summarize, when it comes to a party board, it is all about your imagination. Stick to fresh, quality ingredients and add plenty of greens, and don't forget cheese spreaders and cutters. For more ideas, check out our gluten-free food to share section.
Have an amazing summer!
Kristina xx
Affiliate Disclosure: Only Gluten-Free Recipes is a participant in the Amazon Services LLC Associates Program, an affiliate advertising program designed to provide a means for sites to earn advertising fees by advertising and linking to amazon.com. Please check out my sponsorship and disclosure policy page for more details