the very best pizza stuffed portobello mushrooms
Published on Jan 07, 2021
by
Kristina Stosek
Prep Time:

15 minutes
Cook Time:

30 minutes
Serves:

4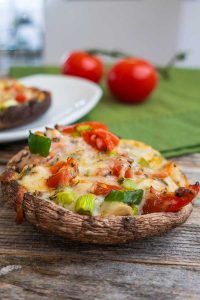 ​This post may contain affiliate links, please see our
privacy policy
for details
These are the very best pizza stuffed portobello mushrooms. Just think, we put mushrooms on a pizza, why not put pizza toppings on a mushroom? These low carb mini pizzas are super easy to make and have all the flavours you would enjoy in a pizza except without the high carb crust.
But first, there is more to making this pizza stuffed portobello mushrooms than just adding your favourite toppings and popping it in the oven.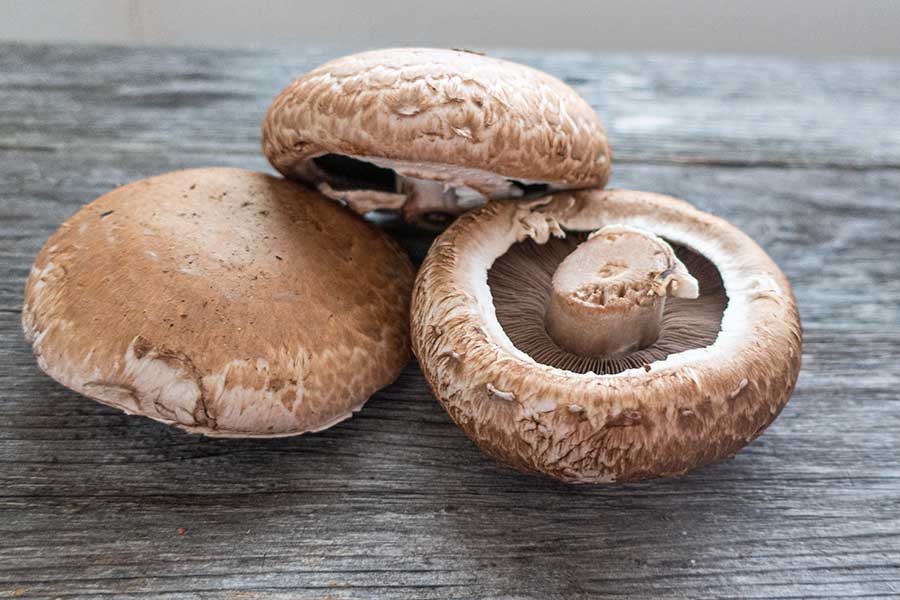 There are few things you need to know to make the best pizza stuffed portobello mushrooms!
First, mushrooms are full of water, and the last thing you want is a soggy mushroom with pizza toppings. This doesn't sound too appetizing.
The first time I made the stuffed portobello mushrooms, the mushrooms were soft and soggy, and the topping was sliding off. Needless to say, the recipe needed work.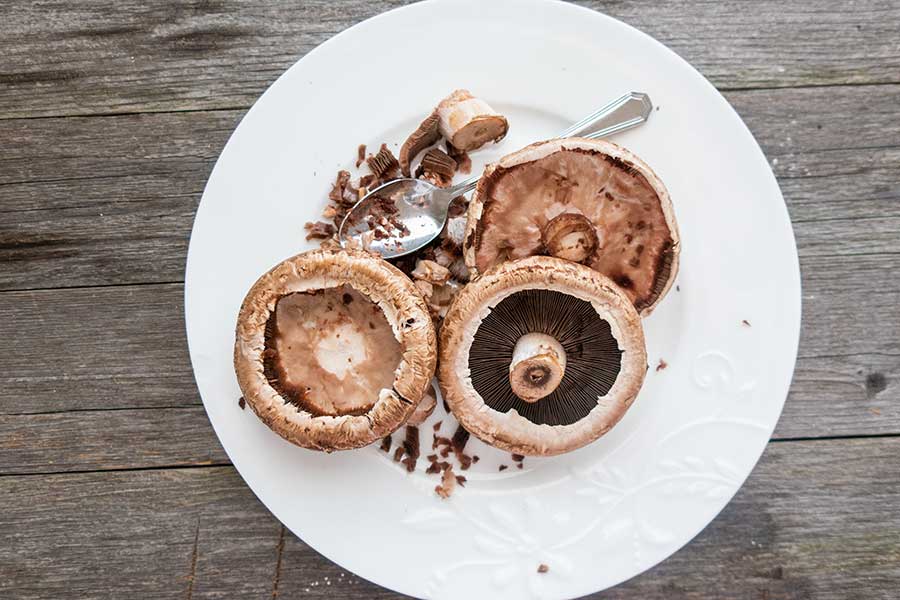 The first thing we need to do is remove most of the moisture from the mushrooms. To do this, wipe the mushrooms with a damp paper towel to remove any dirt.
You do not want to wash the mushrooms or, even worst, soak them in water. You are only adding more moisture.
Once you clean the mushrooms, using a toothpick or a skewer, poke a few holes in the mushroom. About 4 – 5, this will help to drain the moisture from the mushrooms while they are baking.
By baking them first, a lot of the mushrooms' moisture is removed, and they will have a good texture for the topping. You must do this step, or you will have soggy mushrooms.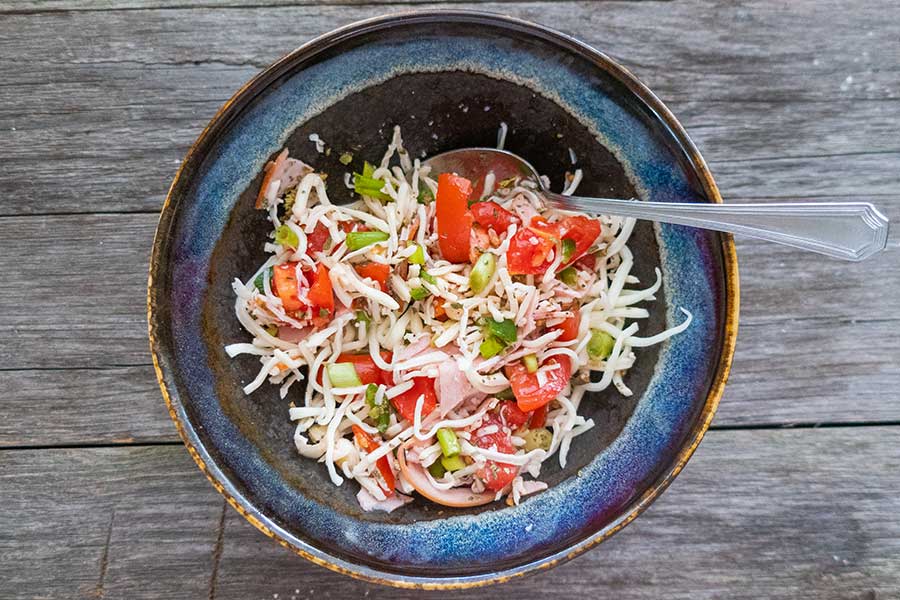 Now the mushrooms are ready for the topping. You can use any pizza toppings you like as long as they are cut into very small pieces. Mix everything with good melting cheese, some herbs and go ahead and top the mushrooms.
I don't like to use pizza sauce with mushrooms, I found it made them too soggy. Besides, there is nothing better than a fresh tomato. And the herbs are essential because they add flavour.
Once the mushrooms are topped, pop them under a broiler for a few minutes and watch them turn into mini pizzas. The pizza stuffed portobello mushrooms are sooo good!
The best part is that they are acceptable for the keto diet and keeping our January recipes on the healthier side.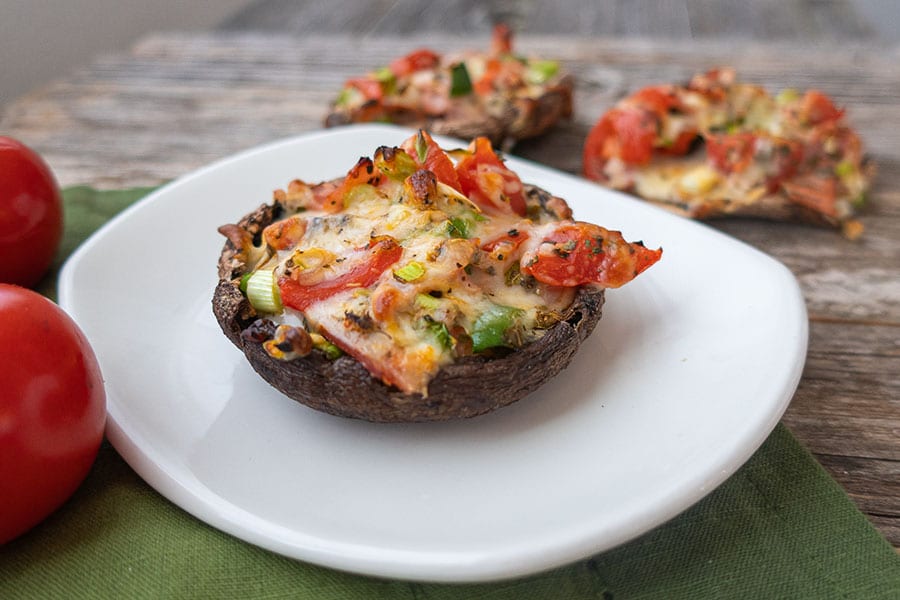 Are portobello mushrooms healthy!
Where should I start? Yes, they are super healthy. First, the mushrooms have a rich flavour, and it intensifies as you cook them. The firm texture makes them excellent for stuffing.
As a bonus, they are super low in calories—only about 35 calories per cup of sliced mushrooms. Including portobello mushrooms in your diet will promote weightloss. They are also a good source of dietary fiber, selenium, copper, potassium, and some of the B vitamins.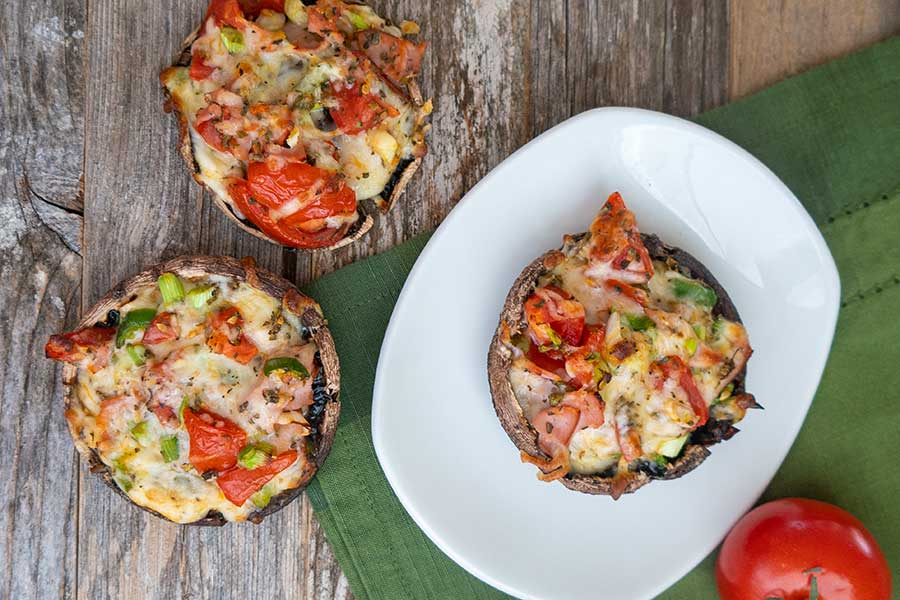 Love Italian food — no problem!
If you haven't tried Pizza Stuffed Portobello Mushrooms, you are missing out. We all love pizza, but carbs, not so much. These small pizzas are naturally gluten-free, low in carbs and healthier than a traditional pizza.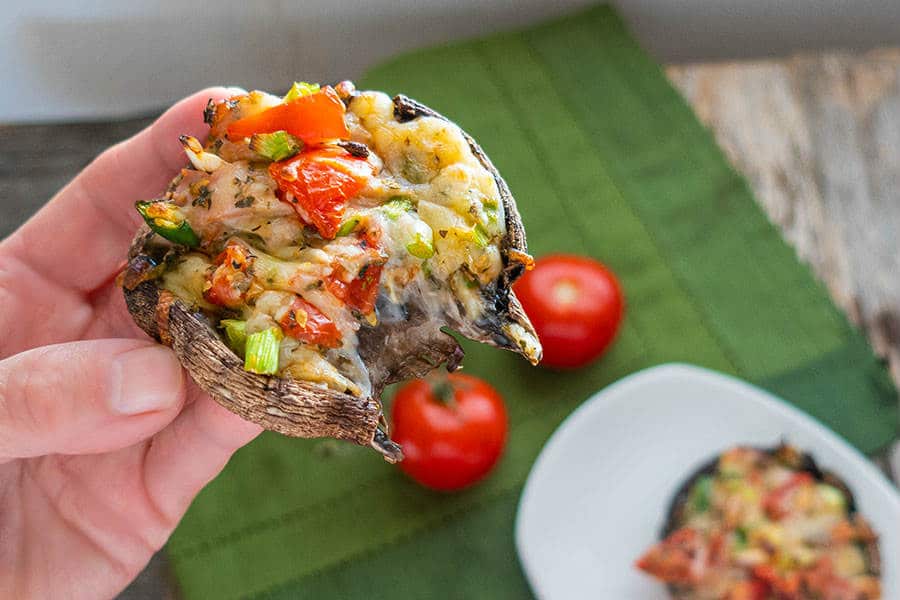 Next time you crave a pizza but don't want carbs, have one or two of these pizza stuffed portobello mushrooms and maybe a small salad to satisfy your Italian food craving. Enjoy!
For the latest recipes and tips, please like us on Facebook or follow us on Pinterest.
the very best pizza stuffed portobello mushrooms
Published on Jan 07, 2021
by
Kristina Stosek
Instructions
1.

2.

Prepare the mushrooms. Clean the mushrooms by wiping them down with a damp paper towel. Remove stalks and scrape out gills. I find teaspoon works best to do this. Using a toothpick, pierce each mushroom 5 times. This helps for the moisture to drip out during cooking

3.

Place mushrooms on a rack over a pan and season with salt and pepper. Bake for 20 minutes. Using a paper towel, soak up excess moisture from the mushrooms

4.

Meanwhile, in a medium bowl, mix cheese, tomatoes, green onions, jalapeno/bell pepper, ham/pepperoni, oregano and basil

5.

Evenly fill each mushroom with the mix and place the mushrooms back on the rack

6.

Broil for 4 - 8 minutes until the cheese has melted and turns golden