34 Gluten-Free Favorite Autumn Dishes
With the official start of fall only a few days away, I wanted to share our most popular gluten-free autumn recipes. I know it's not quite fall yet, but I believe fall is the most beautiful season.
Autumn has the most beautifully coloured leaves, and there is something very special about the smell of fall and cooling nights.
Fall always inspires me to create new warming and comforting recipes for you, and I feel it's a good time to share our 34 most popular fall recipes. For me, it's the coziest time of year, and it's time to cook up some comfort food and do some baking.
CLICK IMAGES FOR RECIPES
34

Vegan White Bean Soup with Kale

When the cold weather sets in there is nothing more comforting than a hot bowl of hearty white bean soup
These fall recipes I have chosen have been tried repeatedly, and many of you keep coming back for. There are so many memories from the past six years since I started creating recipes for you on onlyglutenfreerecipes.
Please excuse the sometimes not so great photography and writing for the first couple of years. As with everything else, we learn from our mistakes and improve our skills.
This is why I am super excited about sharing our most popular gluten-free fall recipes with you that I have shared over the years because some of them go back to the first two years of my creations.
I love how food brings us comfort and fond memories from the past. An this is why I wanted to share our most popular gluten-free fall recipes and a few of my old favourites.
I hope these fall recipes will inspire you to create some of your favourite gluten-free meals and desserts for this coming fall. Please let me know if you have any requests or suggestions on how to make them better. I always like to hear from you and try to respond to all your comments.
If you make any one of these Gluten-Free Autumn Dishes, be sure to leave a comment. I always love your feedback and suggestions.
33

 Spicy Thai Chicken Coconut Soup

A Spicy Thai Chicken Coconut Soup to warm your soul.
32

 Gluten-Free Skinny Vegetarian Chili

In this gluten-free vegetarian recipe, I have included quinoa, adding interesting texture and healthy nutrients.
31

 Pahadi Chicken

This is a modern version sometimes called Pahari chicken simplified, but still keeping the stunning flavours.
30

 Authentic Hungarian Goulash
Slowly simmered beef with vegetables, lightly flavoured delicious tomato broth and a little spiciness.
29

 Rustic Bacon And Cheese Scones

The incredibly cheesy scones have just the right amount of crispy bacon.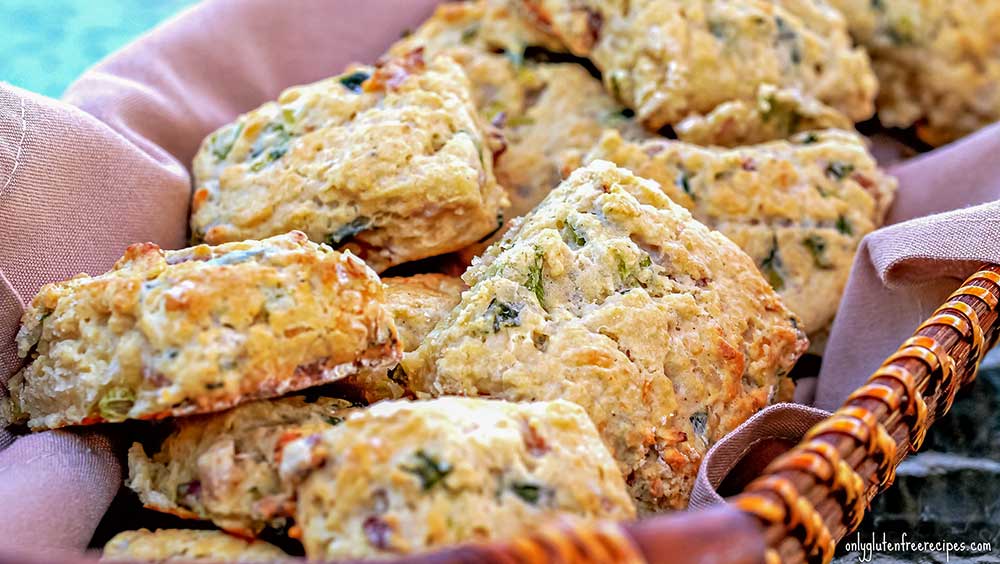 28

 Gluten-Free Southern Fried Chicken

In this southern recipe, the chicken is coated in a light egg-free buttermilk batter seasoned with spices
27

 4-Ingredient Double Stuffed Butternut Squash

The squash, combined with the gooey cheese filling makes an outstanding gluten-free fall recipe
26

 Gluten-Free Cottage Pie Recipe

This Gluten-Free Cottage Pie is one of the most comforting savoury pies I know.
25

 Beef Bourguignonne

Beef bourguignonne a delicious fall recipe, is a hearty French beef stew cooked in rich red wine sauce.
24

 Rotisserie Chicken Enchilada Casserole

What I love about this gluten-free fall recipe, this Mexican enchilada casserole is a wonderful way to spruce up leftover chicken, turkey, pork or beef.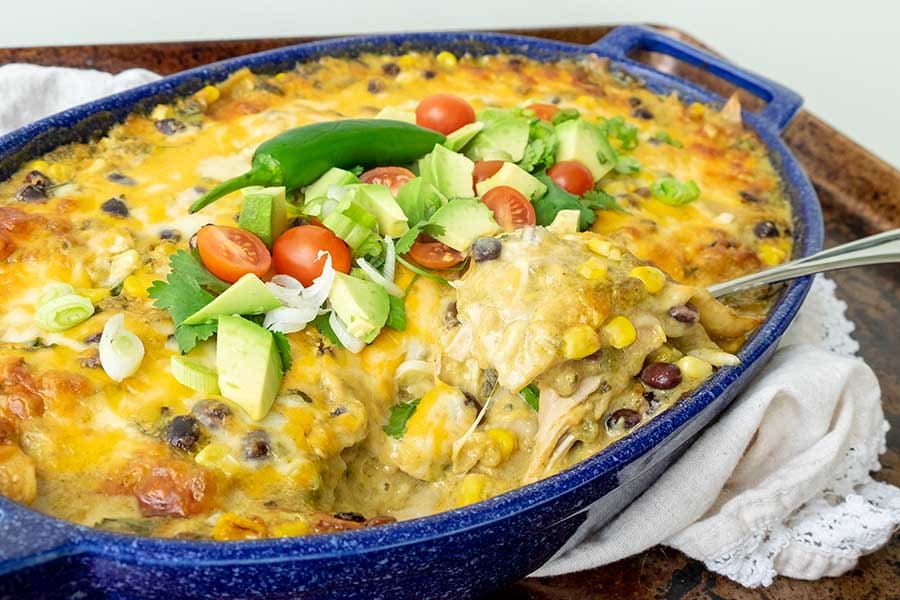 23

 One Pot Chicken Paprikash Penne

Although this fall recipe started as a Hungarian dish, it ended up having an Italian twist.
22

 Best Gluten-Free Artisan Bread

Finding a gluten-free artisan bread recipe that is simple to make and tastes this good is not easy.
21

 Gluten-Free Skillet Chicken Pot Pie

Get ready to feel nostalgic with this Gluten-Free Skillet Chicken Pot Pie fall dinner recipe.
20

 Salmon With Thai Coconut Cream Sauce

A healthy fish dinner made under 30 minutes. A perfect gluten-free fall dinner recipe.
19

Gluten Free Classic Apple Pie

Choosing the right apples when making an apple pie is the key, they should have a crispy yet tender texture and they should be on the tarter side. Baking an apple pie is like saying hello to fall!
18

Santa Fe Skillet Chicken Dinner

The incredibly good chicken dinner is beautifully flavoured with Mexican spices and combined with beans, corn, tomatoes and topped with melted cheese.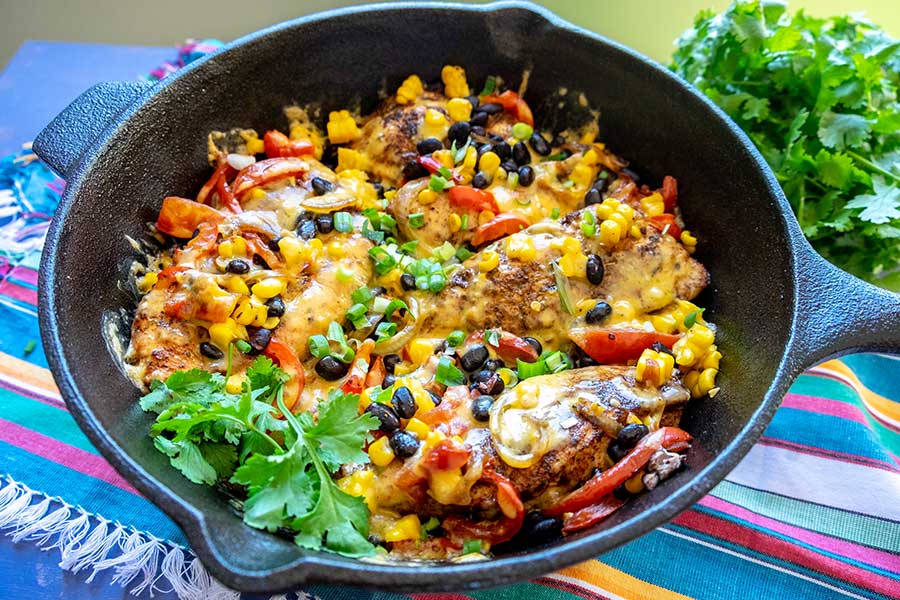 17

 Split Pea Soup with Ham Bone

This wholesome pea soup is lower in calories than most hearty soups, and a great addition to gluten-free fall recipes.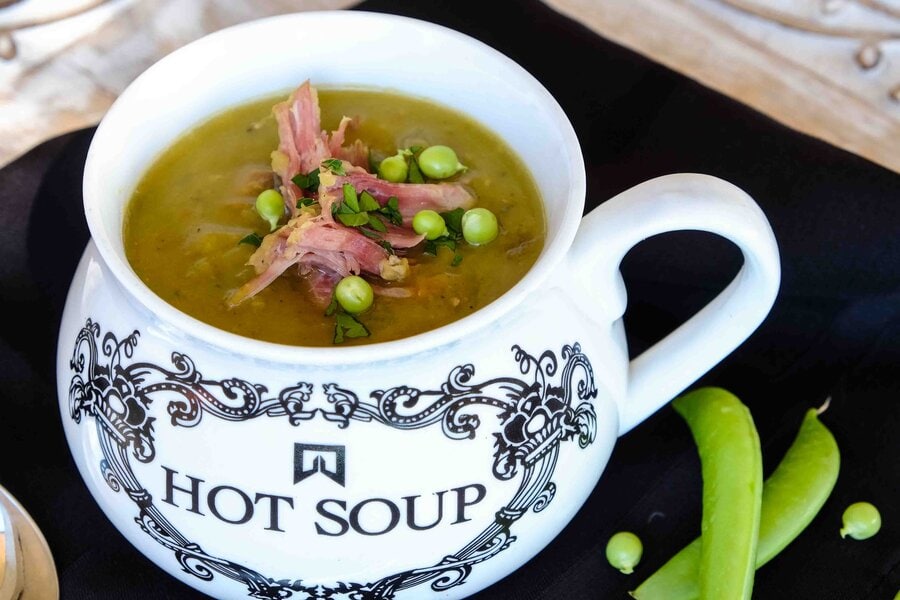 16

 Chai Spiced Banana Bread

 I wanted to keep this gluten-free banana bread recipe healthier, so I didn't add sugar and used only olive oil for fats.
15

 Best Gluten-Free Pull-Apart Soft Rolls

Soft, pillowy, and most addictive rolls you will find. They are that good!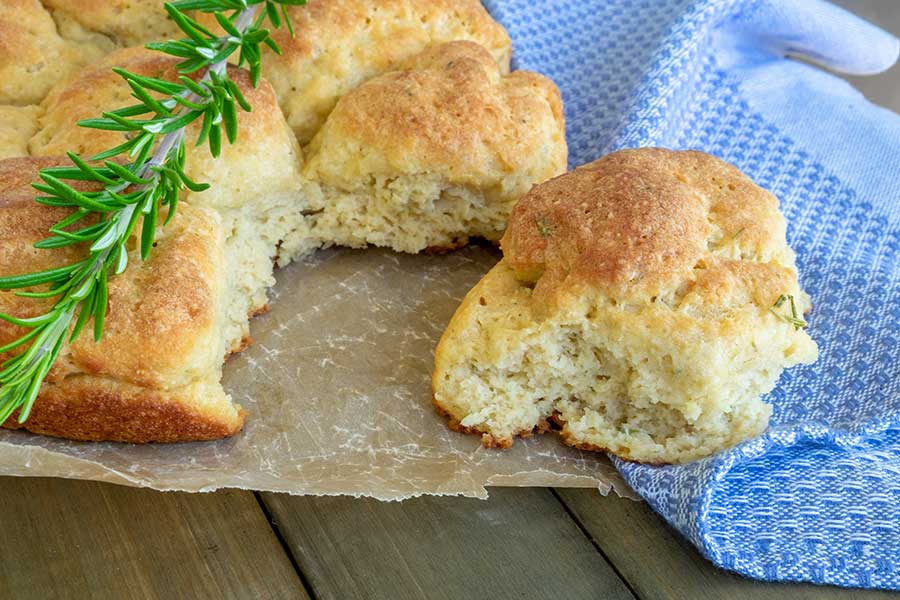 14

 Moroccan Chicken Rice Dinner

Using a blend of seven spices, raisins and dried apricots is what gives this chicken rice dinner the authentic Moroccan flavour. A stunning gluten-free fall recipe.
13

 Gluten-Free Cheese and Jalapeño Bagel

This Gluten-Free Cheese and Jalapeño Bagel recipe is fun to make and the bagel is particularly good when toasted for breakfast with eggs or for making bagel sandwiches.
12

 Coconut Curry Lentil Soup

Soothing, comforting and satisfying. A reminder how a hearty fall soup can be.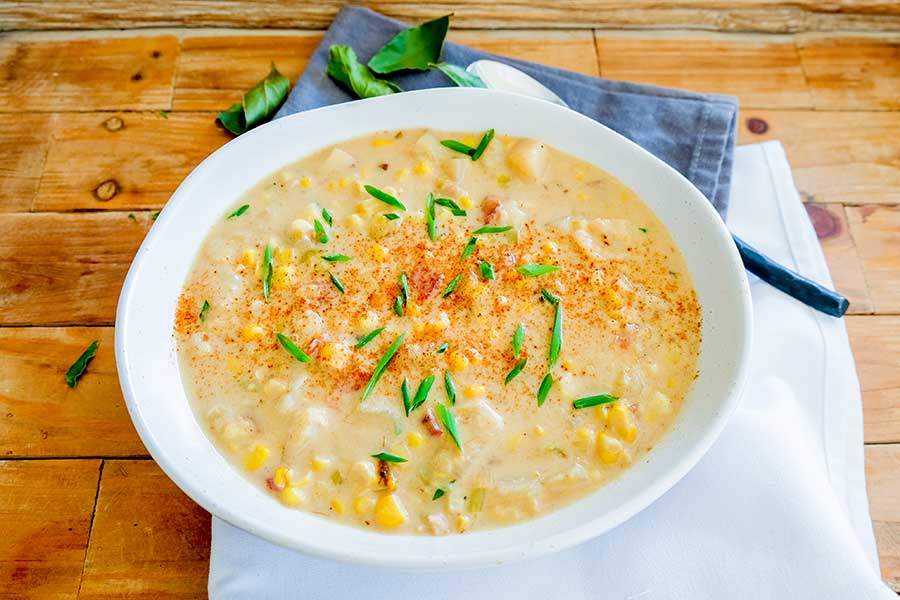 11

Gluten-Free Dutch Apple Quick Bread

Hearty and fragrant this Gluten-Free Dutch Apple Quick bread is made in a jiffy – plenty of apples, cinnamon butter topping and vanilla glaze. So so good!
10

Easy Thai Cashew Chicken Ramen

The entire meal is made in one pot using healthy ingredients. Loaded with fresh veggies briefly cooked in a creamy lightly spiced broth with chicken and gluten-free ramen noodles. This fall soup recipe is a real reviver!
9

Sheet Pan Spanish Chicken Dinner

In this chicken dinner dish, the chicken and potatoes soak up the flavours from chorizo sausage, red onions, garlic, peppers, oregano and fresh lemon juice. This stunning chicken recipe brings chicken dinner to another level of deliciousness!
8

Gluten-Free Chocolate Chip Zucchini Muffins

In this chocolate chip zucchini muffin, there is plenty of chocolate and chocolate flavour. I should have called this gluten-free muffin double chocolate muffin
7

Peruvian Chicken Soup

Peruvian Chicken Soup, known as aquadito de pollo, is a traditional Peruvian chicken soup made with potatoes, poblano peppers, rice, lime juice, carrots, peas, sometimes corn and plenty of fresh cilantro.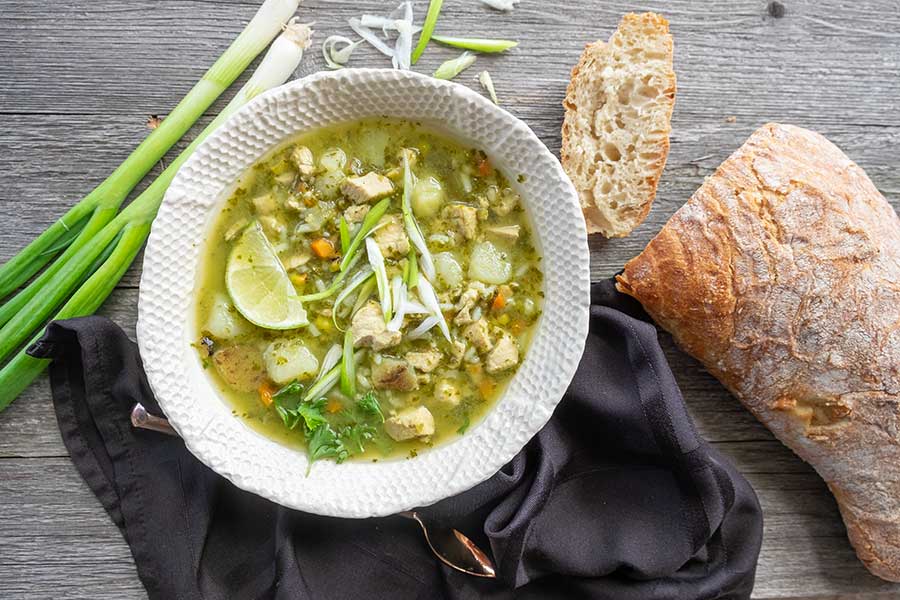 6

Gluten-Free Honey Cinnamon Rolls

Enticingly addictive Gluten-Free Honey Cinnamon Rolls…Buttery, sticky rolls made with honey, cinnamon, nutmeg, and generously topped with cinnnamon butter and cream cheese frosting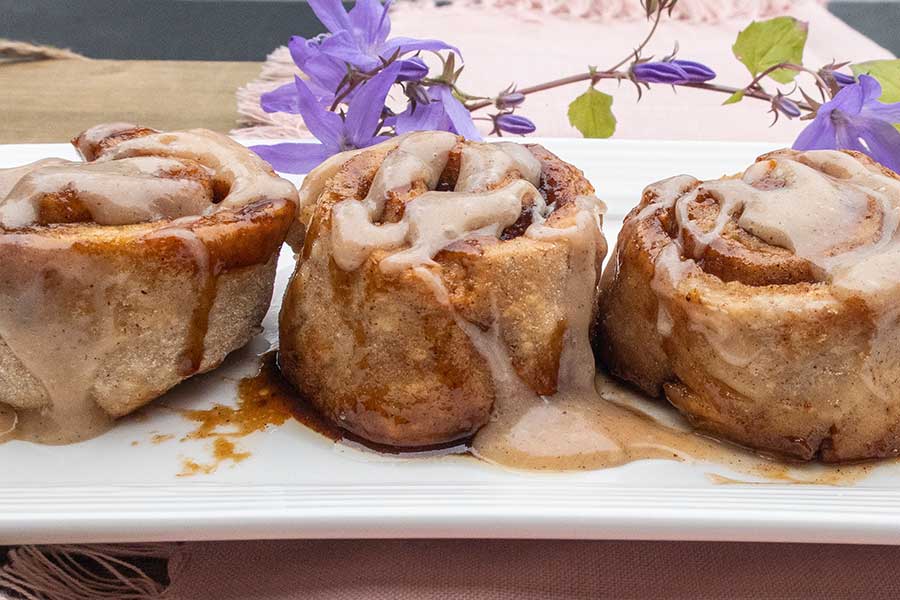 5

Easy Gluten-Free Cheese Danish Recipe

This Gluten-Free Cheese Danish recipe will show you how easy it is to make delicious gluten-free danish pastries from scratch. In this danish recipe, the flaky pastry is filled with creamy cheese and topped with jam, the same as the classic cheese danish.
4

Country Style Chicken Stew With Gluten-Free Dumplings

The thick sauce with juicy pieces of chicken and fall vegetables are topped with gluten-free fluffy dumplings made with chives. Now this is what I call an amazing gluten-free fall recipe!
3

Warm Fall Harvest Salad with Sticky Pecans

In this salad, the warm roasted vegetables, fresh baby spinach and sticky pecans are seasoned with tamari ginger vinaigrette making this beautiful salad magically more delicious. This is my favourite fall salad recipe!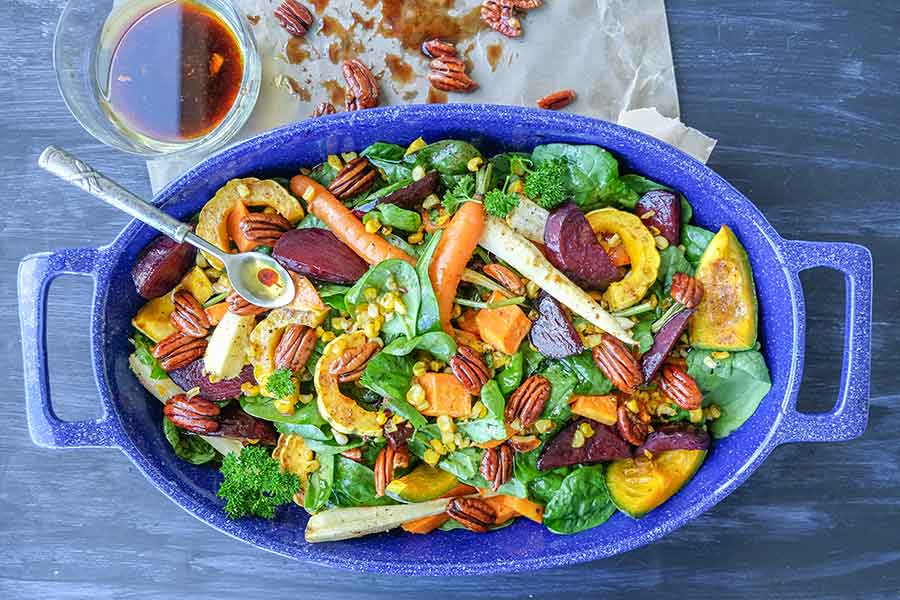 2

Russian Cabbage And Beef Soup

The soup is made with nutrient-dense vegetables such as cabbage, tomatoes, root vegetables and extra-lean beef. Have you heard of the cabbage soup for weight loss? Well, this is one version of it.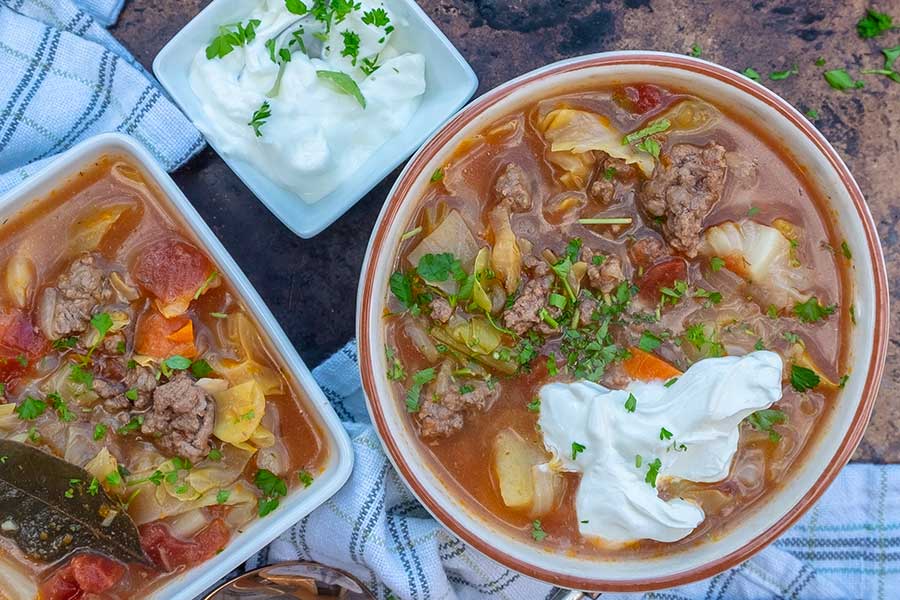 1

Gluten-Free Crust Free Apple Pie

The incredibly juicy apples are flavoured with cinnamon, fresh lemon juice and butter. The delicious topping is made with oats, coconut sugar, vanilla, butter and nuts. YUM!
CLICK IMAGES FOR RECIPES
Do you need more family weeknight dinners? Check out our 30 family friendly gluten-free recipes here.
As an Amazon Associate and member of other affiliate programs, I earn from qualifying purchases. Please check out my sponsorship and disclosure policy page for more details