Gluten-Free Crust Free Apple Pie
Published on Aug 20, 2016
by
Kristina Stosek
Prep Time:

15 minutes
Cook Time:

65 minutes
Serves:

6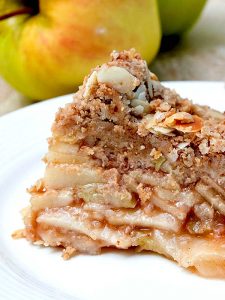 ​This post may contain affiliate links, please see our
privacy policy
for details
Gluten-Free Crust Free Apple Pie – a true classic without the crust. The fresh juicy apples flavoured with cinnamon, lemon juice and creaminess of butter are what make this an outstanding apple pie.
The crunchy nutty topping is made with oats, coconut sugar, vanilla, butter and almonds. Adding a nice finish to this crust-free apple pie.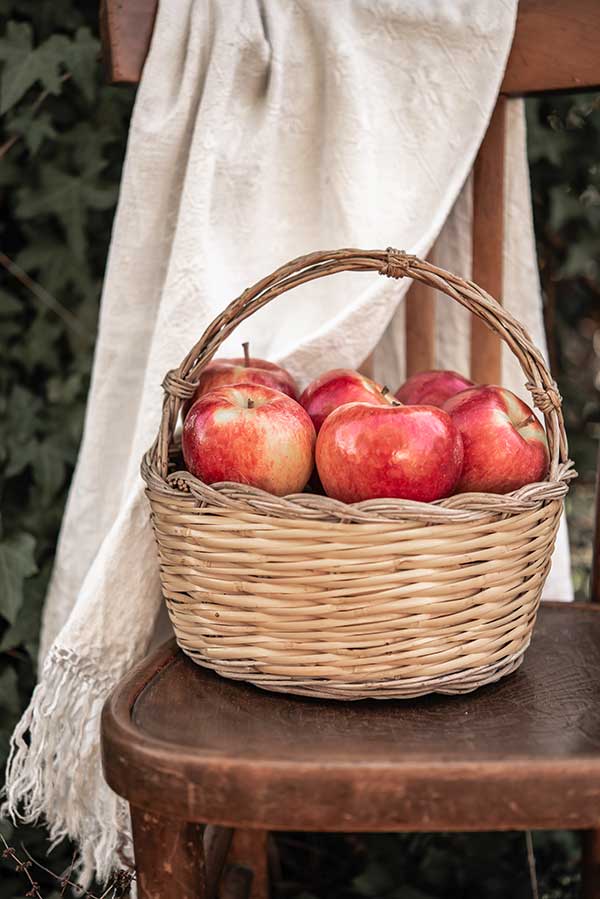 Gluten-Free Crust Free Apple Pie Recipe
Apple pie is all about comfort food. But we often shy away from making a pie because of the crust. Yes, you can buy one that is ready-made, but it never tastes fresh and delicious.
We all know that making pie crust can sometimes be challenging. Especially gluten-free pie crust. This is why baking a crust-free apple pie is not only easier but lower on fats and calories.
Making this gluten-free apple dessert recipe is simple enough, even for novice cooks.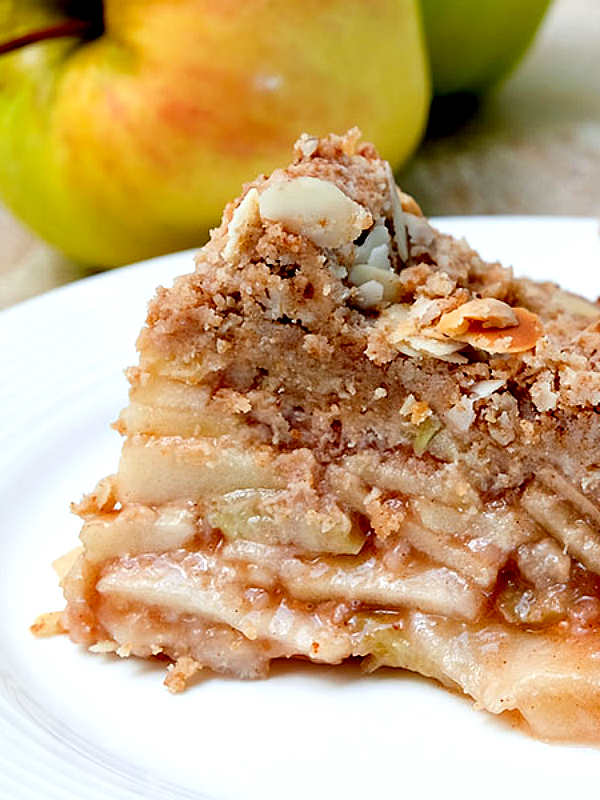 Just imagine loads of delicious apples combined with cinnamon and oats, with a crunchy tasty nut topping – a truly spectacular dessert! This tasty, healthier gluten-free apple pie recipe should be on everyone's favourite apple recipe list!
are oats gluten free?
Oats are a naturally gluten-free grain. However, when following a gluten-free diet, using oats that are certified gluten-free is essential.
Oats are often processed in facilities that also process wheat, and often they are grown next to wheat fields. This makes them vulnerable to gluten cross-contamination.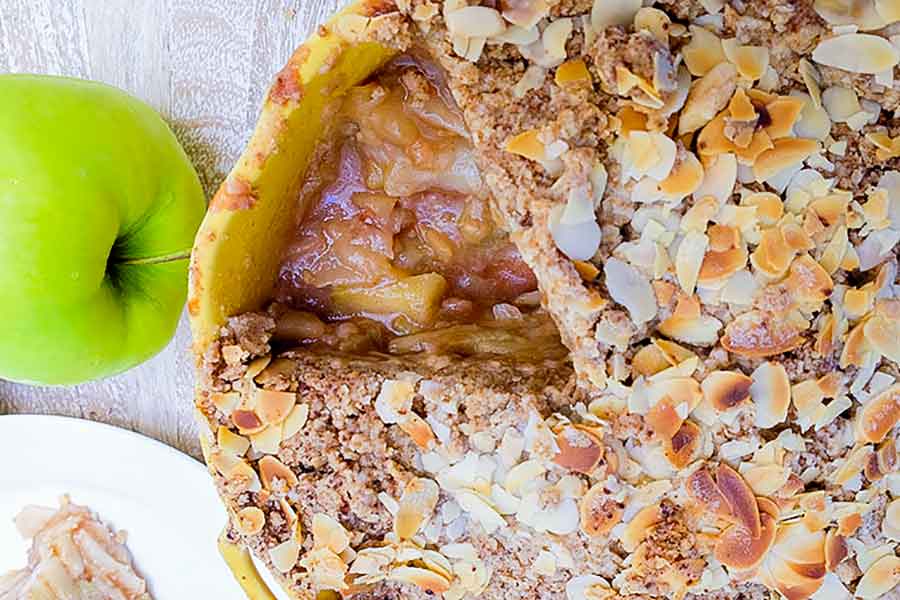 Are you looking for pie recipes to get inspired? Check out our list of gluten-free pie recipes. Our list includes chocolate pies, berry pies and meat pies.
Gluten-Free Crust Free Apple Pie
Published on Aug 20, 2016
by
Kristina Stosek
Instructions
1.

Preheat oven to 375 F and line a baking sheet with foil

2.

Toss apple slices with lemon juice, lemon zest, maple syrup and cinnamon. Mix in oats, butter pieces and flour. Set aside

3.

4.

Combine flour, oats, sugar, cinnamon and salt

5.

Cut in the butter with vanilla, until the mixture becomes crumbly texture

6.

Spoon apples into a lightly greased deep 8-inch pie dish and slightly press the apples down

7.

Sprinkle the apples with the topping and then spread almonds over the top.

8.

Place pie dish on the baking sheet and bake for 20 minutes. Reduce the oven temperature to 350 F and bake 45 minutes longer. If the topping starts to brown too quickly, cover it loosely with foil paper

9.

Cool the pie completely before serving