Gluten-Free Southern Fried Chicken
Published on Apr 21, 2016
by
Kristina Stosek
Prep Time:

15 minutes
Cook Time:

35 minutes
Serves:

8 pieces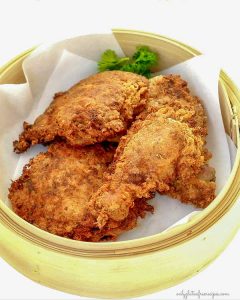 ​This post may contain affiliate links, please see our
privacy policy
for details
Crispy Gluten-free Southern Fried Chicken. Many of us love fried chicken, especially when coated in a tasty, crispy coating? This gluten-free fried chicken is coated in a light egg-free buttermilk batter seasoned with spices in this Southern recipe. The chicken is so so good!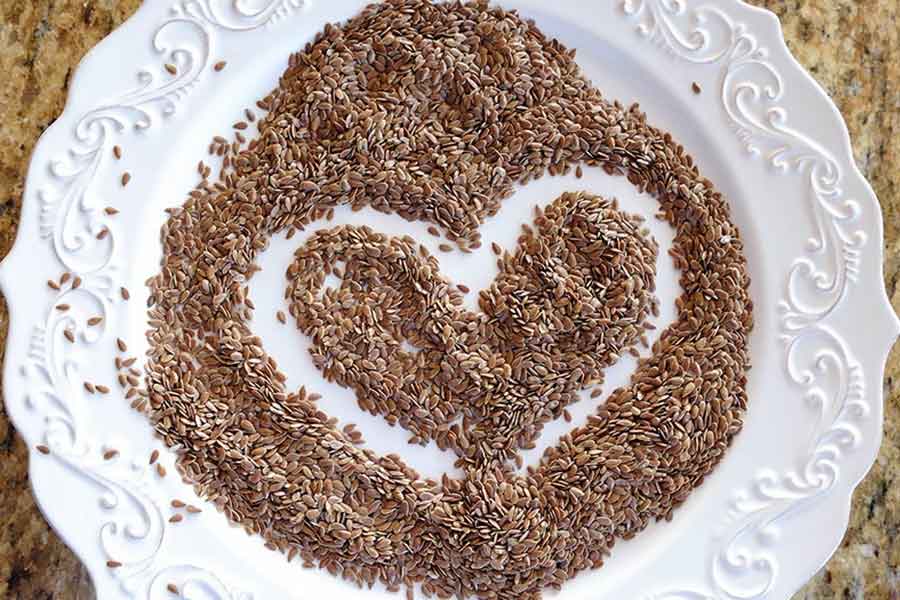 I added flaxseed to the batter to give the chicken that extra crispy coating without using eggs. Flaxseed is a healthy, nutrient-packed seed, making this fried chicken slightly healthier.
healthier gluten-free fried chicken,
To keep this chicken recipe on the healthier side, the chicken is first flash-fried and then baked, allowing most of the oil to drain.
My favourites to serve with chicken is Upside-Down Mac & Cheese Pie With Bacon or Vegan German Potato Salad. Your family will never know that this tasty, crispy fried chicken is gluten-free. For delicious gluten-free chicken recipes, click here->
Gluten-Free Southern Fried Chicken
Published on Apr 21, 2016
by
Kristina Stosek
Instructions
1.

Mix flax seed and water in a small bowl and set aside for 30 minutes

2.

In a medium size bowl whisk together flax mixture, buttermilk, baking powder and baking soda until smooth

3.

In separate bowl combine flour, garlic powder, paprika, black pepper, oregano and salt

4.

Dip chicken into buttermilk batter, drip off excess batter and roll in the flour mixture and repeat it one more time. Place on a tray until you are ready to cook the chicken

5.

Preheat the oven to 375 F and line a baking tray with parchment paper

6.

Using a non-stick frying pan preheat the oil to medium heat, add chicken and cook 3 minutes per side. The coating of the chicken should be golden. Once this is done carefully transfer the chicken to a prepared baking tray and bake for 15 – 20 minutes, depending on the size of the chicken pieces. The internal temperature of the chicken should be 165 F
Leave a Comment
Delicious! My family loved it, thank you.