Gluten-Free Chocolate Chip Zucchini Muffins
Published on Oct 27, 2021
by
Kristina Stosek
Prep Time:

10 minutes
Cook Time:

35 minutes
Serves:

12 muffins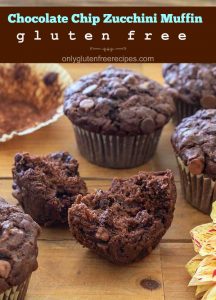 ​This post may contain affiliate links, please see our
privacy policy
for details
These Gluten-Free Chocolate Chip Zucchini Muffins look and taste chocolaty, kind of indulging muffin. Don't you agree? And, they taste better than ones from a bakery.
What makes this the best gluten-free chocolate chip zucchini muffin recipe?
In this chocolate chip zucchini muffin, there is so much chocolate and chocolate flavour. I should have called this recipe a double chocolate muffin. The gluten-free muffin recipe is outstanding!
But wait, they have some healthiness to them. First, the muffin is made with two cups of freshly grated zucchini, coconut oil and pure cocoa. And, the muffins are dairy-free, gluten-free, and are made with coconut sugar. Coconut sugar is slightly healthier than refined sugar.
I think we can agree that these chocolate zucchini muffins are healthy-ish. And the best part, no one will ever know that they are packed with zucchini. So, this gluten-free chocolate chip zucchini muffin is one that you don't have to feel guilty about.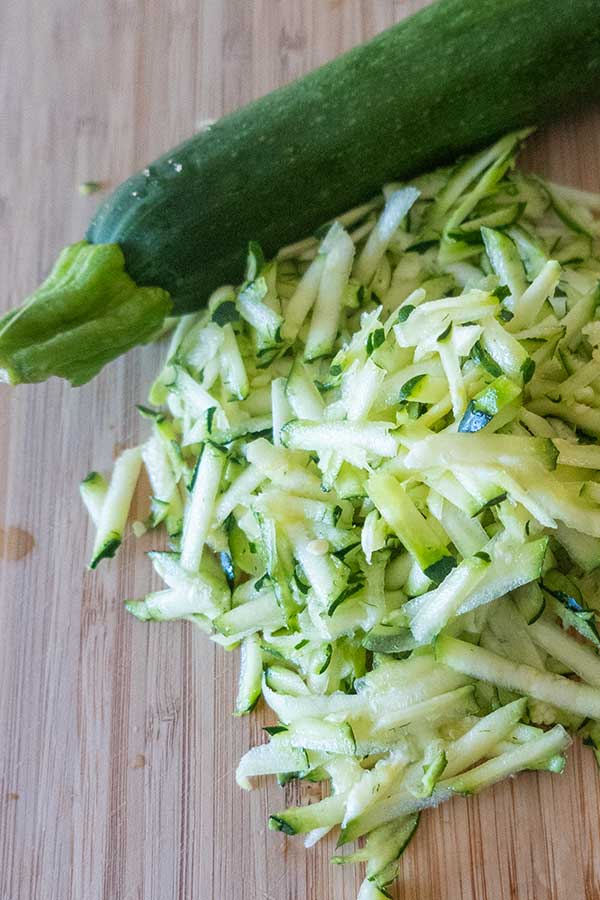 Is zucchini healthy?
Zucchini is a mild-tasting squash, and when used in baking, it makes everything moist and often can replace some of the fats in a recipe. In addition, the squash is high in dietary fiber, low in calories and has zero fats.
Also, zucchini isn't shy of vitamins, minerals and antioxidants. All this goodness makes it a good reason to add it to recipes such as this chocolate chip zucchini muffin.
So, the zucchini is a must. Not only does it add great nutritional value, but it also keeps these muffins extra moist. Honestly, I can't think of a better way to cut back on unwanted fats than using zucchini.
While we are discussing zucchini, check out our gluten-free zucchini recipes. From savoury dishes to sweet baking, you may find a recipe that you will love. One of my favourites is the Gluten-Free Creamy Salmon Pasta…YUM!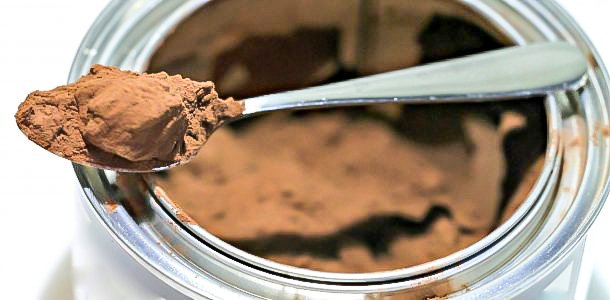 pure cocoa for that chocolate flavour,
The muffin batter is made with pure cocoa powder, which adds that fresh chocolate flavour. Did you know pure cocoa powder is packed with powerful antioxidants? Also, I have added plenty of chocolate chips.
But there is more! Healthy zucchini, my favourite squash in baking. The zucchini adds nutritional value, cuts back on fats and keeps the chocolate chip muffins extra moist.
You can't stop just at one Gluten-Free Chocolate Chip Zucchini Muffin!
I promise you will not stop at one delicious muffin because they taste like the best chocolate cake. In our home, trying not to eat these straight out of the oven is pretty much impossible.
If you love muffins, check out our complete list of gluten-free muffin recipes!
Let's Connect!
Be sure to FOLLOW US on FACEBOOK and PINTEREST.
Many thanks!
Kristina xx
Gluten-Free Chocolate Chip Zucchini Muffins
Published on Oct 27, 2021
by
Kristina Stosek
Instructions
1.

Preheat oven to 325 F and line a muffin pan with paper liners

2.

In a large bowl combine flour, cocoa powder, coconut sugar, baking powder, baking soda, xanthan gum and salt

3.

Add grated zucchini and evenly blend

4.

In a small bowl whisk together eggs, coconut oil, milk and vanilla. Add to dry ingredients and mix to combine. Add 3/4 cup chocolate chips and blend until evenly distributed

5.

Using an ice cream scoop or a large spoon transfer batter into prepared muffin pan. Sprinkle with remaining chocolate chips and gently press them into the batter

6.

Bake for 35 minutes or until a toothpick inserted into a muffin comes out clean. Cool in the muffin pan for 10 minutes then transfer onto a cooling rack
Leave a Comment
Kristina
Yes Cami, absoutely, either will work.
Can I use maple syrup or honey if I don't have coconut sugar on hand? :)
Kristina
thank you Carissa for sharing!
These turned out PERFECT!!! Tender and fluffy!! Probably the best gluten free muffins I've ever made!! I'm super impressed!! I made it almost as-written: added another half teaspoon of baking soda, and a little less sugar. Thanks for a great recipe!
Kristina
absolutely perfect chocolate zucchini muffins, thank you!