30 Minute Tuscan Pasta With Zucchini – Gluten Free
Published on Aug 06, 2022
by
Kristina Stosek
Prep Time:

10 minutes
Cook Time:

20 minutes
Serves:

6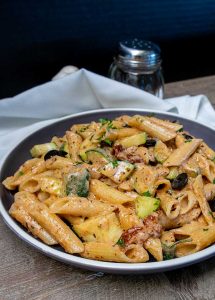 ​This post may contain affiliate links, please see our
privacy policy
for details
This Tuscan Pasta With Zucchini recipe makes a quick and easy gluten-free dinner that can be on the table in under 30 minutes! The creamiest Italian pasta dish is packed with herbs, sun-dried tomatoes, shallots, garlic, zucchini and olives.
30 Minute Creamy Tuscan Pasta For Big Appetites
This Tuscan pasta dish is insanely delicious, and yet it is so simple to make. The combination of sun-dried tomatoes, garlic, and zucchini makes this pasta dinner light, healthy and most satisfying even for big appetites.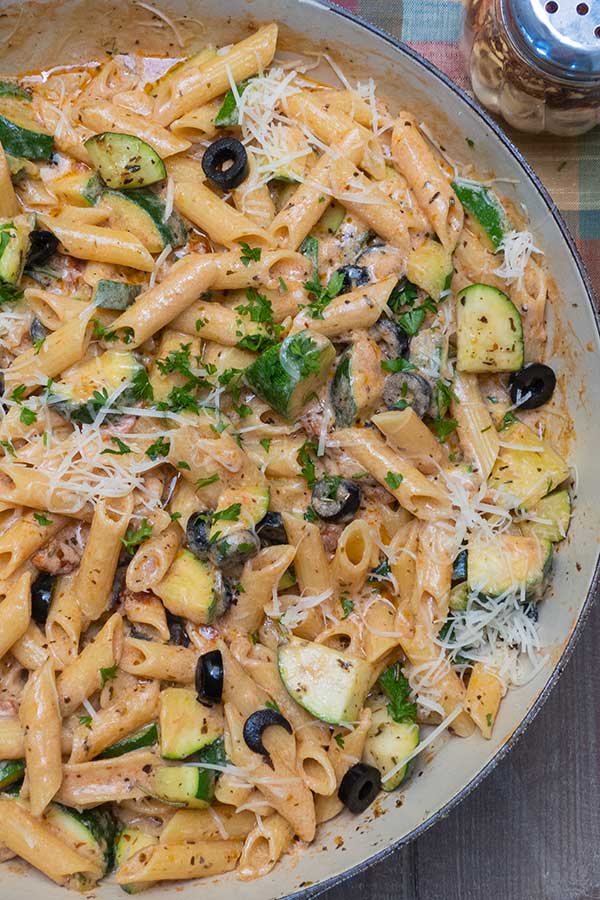 If you're looking for a quick and easy gluten-free pasta recipe for a busy weeknight, this Tuscan Pasta With Zucchini is the perfect recipe for you!
What is Tuscan Pasta With Zucchini?
Tuscan food is a type of Italian cuisine that originated in the Tuscan region of Italy, and it's known for simple, rustic flavours.
Common ingredients in Tuscan dishes include olive oil, garlic, tomatoes, pasta and bread. Tuscan cuisine also often features beans and legumes, like this Tuscan White Bean Salad Recipe, or the Gluten-Free Tuscan Vegan Minestrone Soup.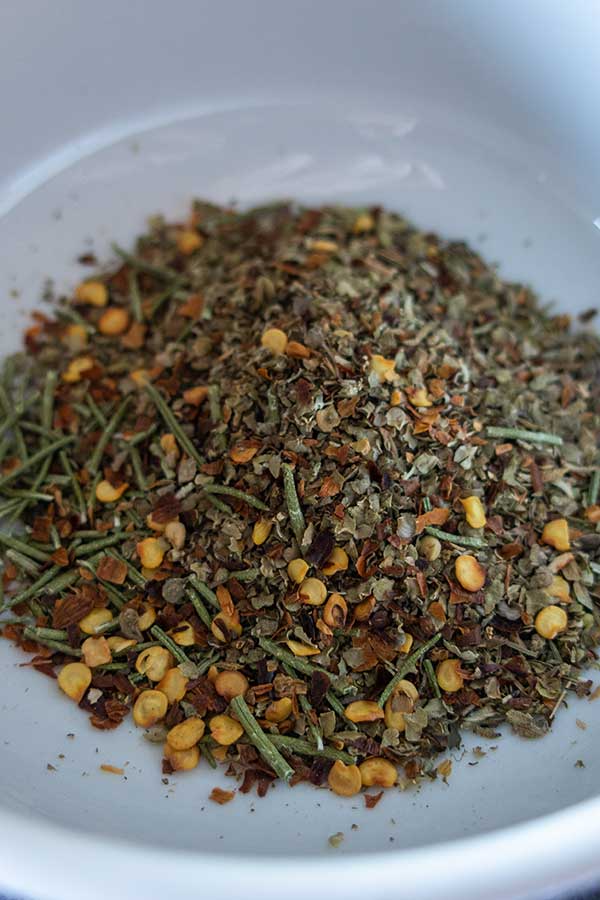 I made my own mix of Italian seasoning. However, you can buy gluten-free Italian seasoning and replace the spices in this recipe.
Whether you are looking for a quick and easy weeknight meal or a dish to impress your guests, this gluten free vegetarian pasta dish will surely please everyone at the table.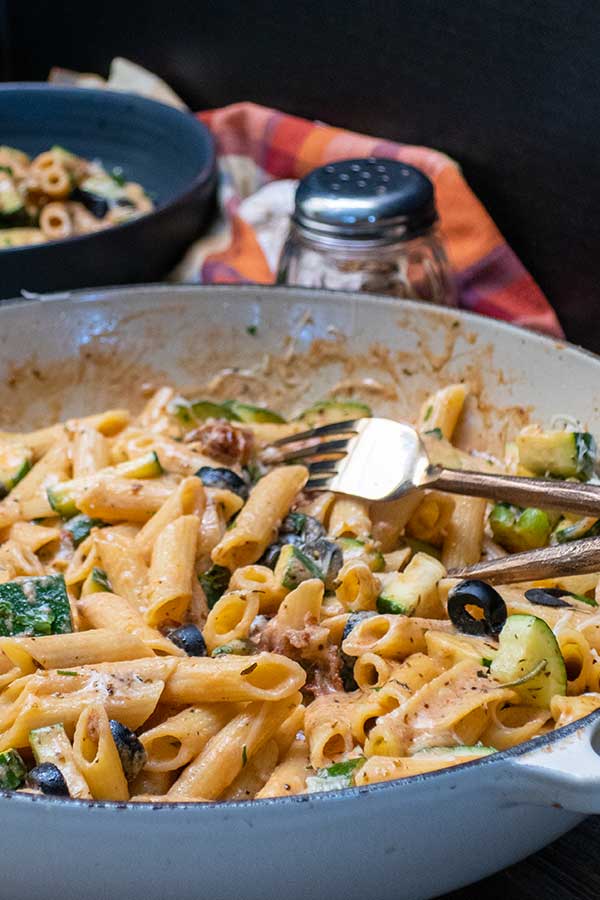 Why is this gluten free pasta dish healthy?
This pasta is made with zucchini, a type of summer squash. It's a good source of vitamins A and C and dietary fiber.
The nutrient-packed sun-dried tomatoes add a bit of sweetness to the dish, while the garlic and heart-healthy olive oil give it a savoury flavour.
By replacing chicken or sausage with fresh zucchini, you are adding fiber and cutting back on saturated fats. Making this a healthier pasta meal.
One Skillet Tuscan Pasta Recipe Details
To start, flash-fry the zucchini in a pan with olive oil and herbs until it starts to soften. This adds flavour to the zucchini. Do not fully cook the zucchini because it will continue to cook in the sauce later.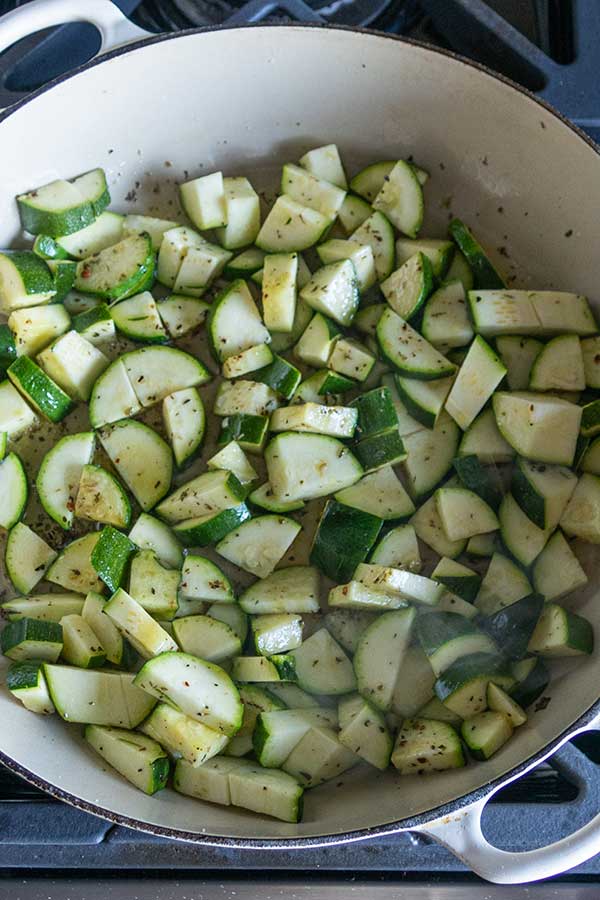 Then, make the sauce by sauteing the shallots and garlic with herbs, then add the sun dried tomatoes, tomato paste, broth and cream.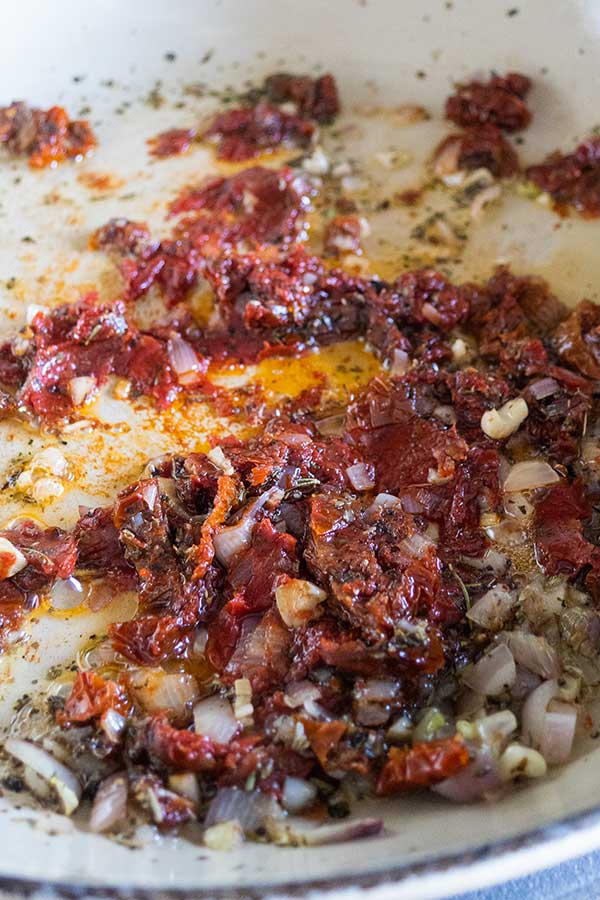 Once the sauce bubbles, add the uncooked pasta and continue cooking covered over low heat until the pasta becomes al dente.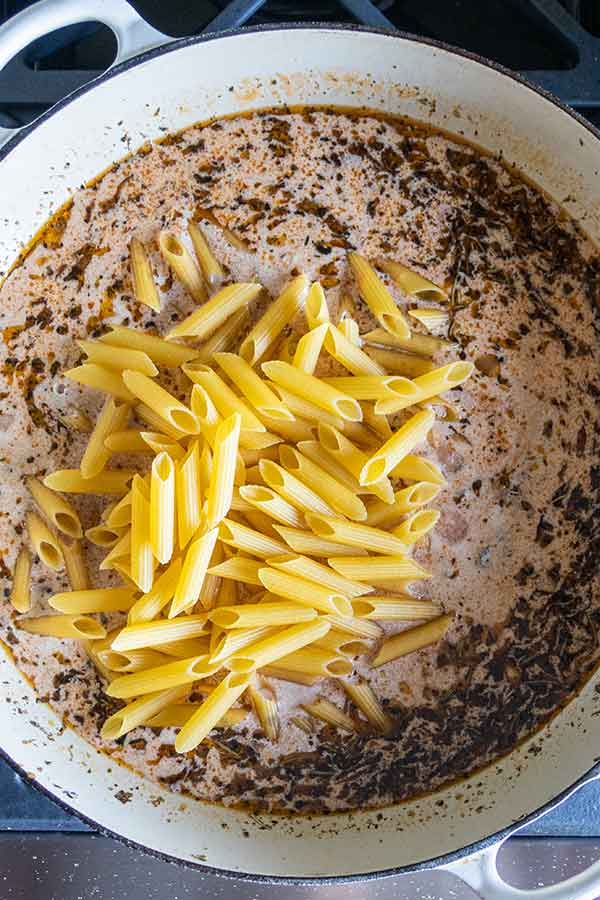 In the end, stir in the cooked zucchini, olives and cheese, and cook until the zucchini is heated through.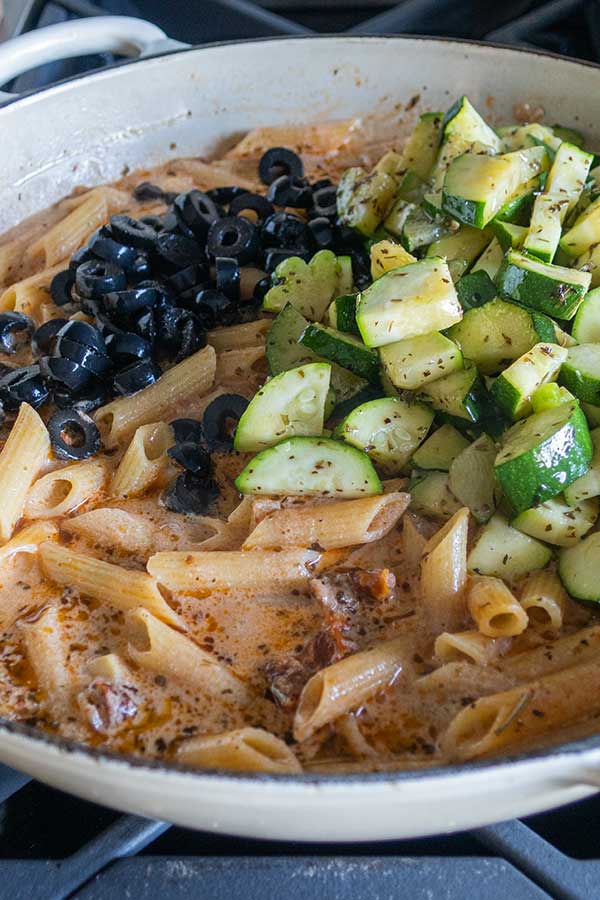 The great thing about this recipe is that the entire dish is made in one skillet. So there is very little clean-up afterwards.
This pasta is best enjoyed fresh, but you can store leftovers in an airtight container in the fridge for up to 3 days.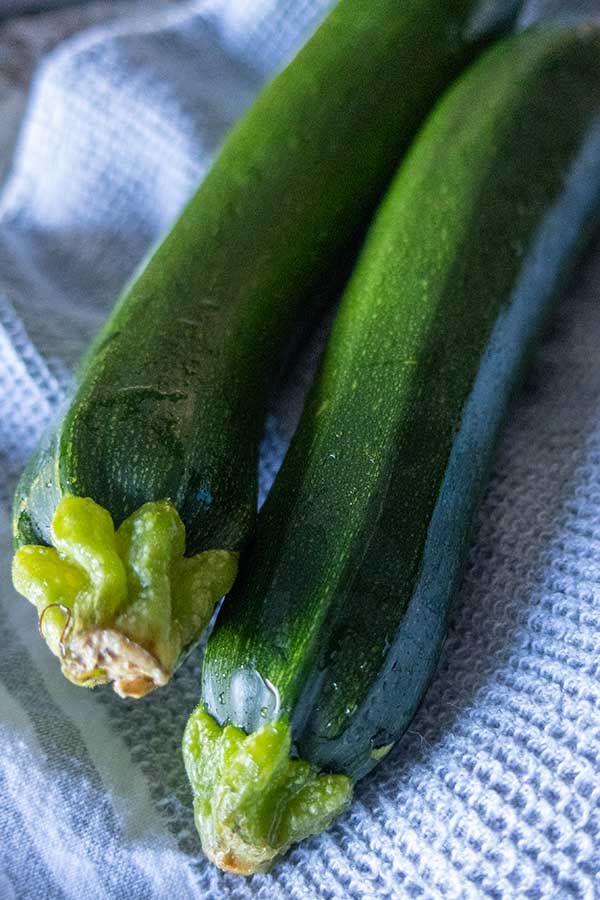 Can you eat raw zucchini?
Yes, you can eat zucchini raw, and it goes exceptionally well with dips, such as our popular Hot Salmon Dip With Smoked Cheese And Spinach. It is a good source of vitamins and minerals, including vitamin C, potassium, and folate.
Raw zucchini also contains fiber, which can help to regulate digestion. Additionally, eating raw zucchini may help to boost your immune system.
Why do we love pasta recipes?
There are many reasons why we love pasta recipes. First, pasta recipes are usually quick and easy to make. They require minimal ingredients and can be made in one pot.
This makes them perfect for busy weeknights when you don't have a lot of time to cook.
Pasta recipes are also very versatile. You can add whatever vegetables, meats, or cheeses you like to create a dish that is unique to you.
You can also experiment with different types of gluten-free pasta to find the one you like best. There are so many possibilities when it comes to pasta recipes!
Pasta recipes are also generally budget-friendly. Pasta is an inexpensive ingredient, so you can save money by making a pasta dish that will feed a crowd. Check out this Gluten-Free Lemon Pasta with Asparagus crowd pleaser.
Overall, there are many reasons why we love pasta recipes. They are quick and easy to make, versatile, and budget-friendly. And pasta is considered comfort food.
So next time you're looking for a quick and easy meal, consider making a pasta dish!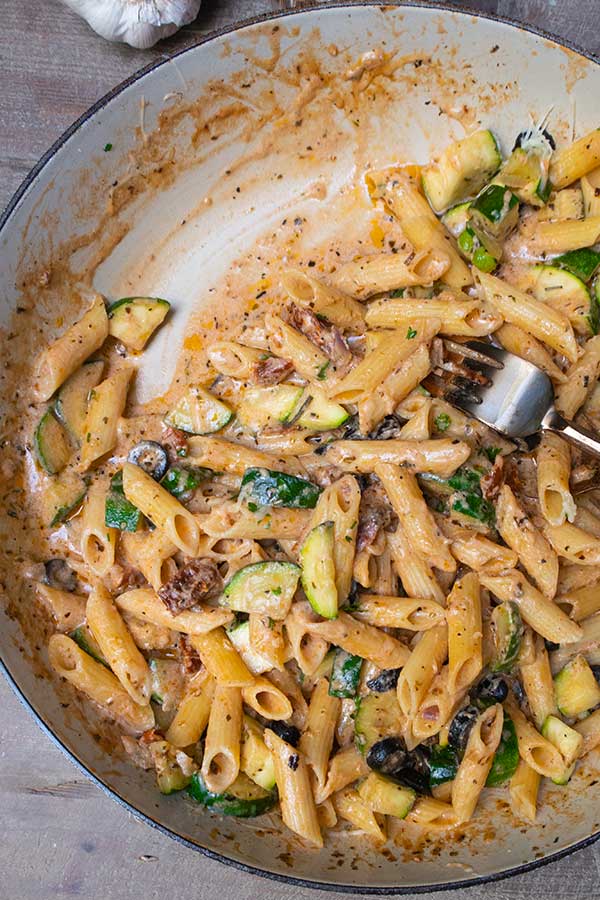 How long should you cook gluten free pasta?
How long you cook your pasta will depend on the pasta you use. Gluten-free pasta takes slightly longer to cook, so always follow the package directions.
When pasta is used in casserole dishes or one-pot recipes, it is important to know that pasta continues to cook even after you turn the heat off. So make sure the pasta is cooked through but still has a bit of bite.
When cooking pasta to serve with spaghetti sauce, it's important to use plenty of water. The water should be at a rolling boil before you add the pasta. In addition, the water should be well salted. This improves the flavour of the pasta.
Once the pasta is added to the boiling water, stir it occasionally to prevent it from sticking together.
Once the pasta is cooked, drain it in a colander and give it a quick rinse with cold water. This will stop the cooking process and help to prevent the pasta from sticking together.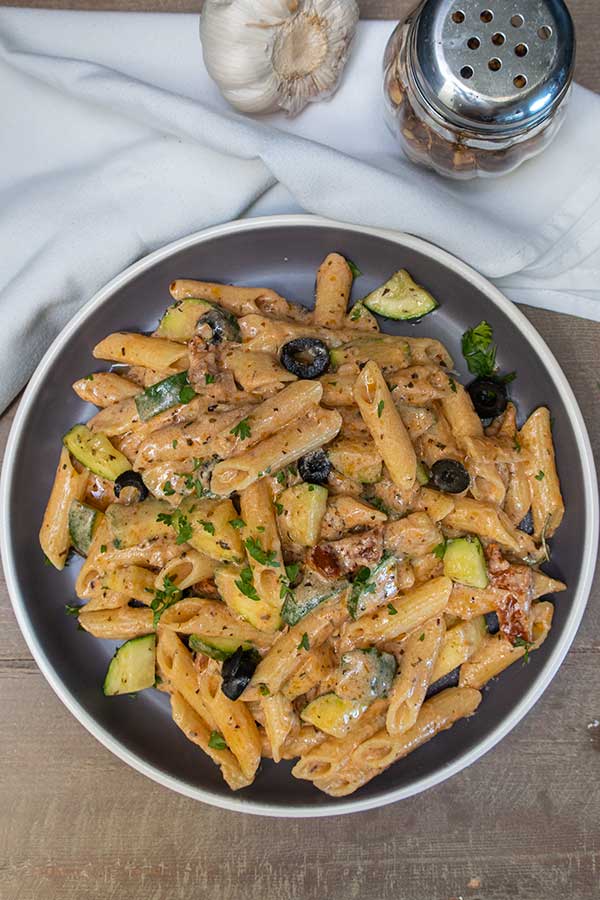 How to store cooked gluten-free pasta?
If you have cooked pasta that you need to store, the best way to do it is to put it in an airtight container in the fridge. Cooked pasta can last in the fridge for up to five days.
Gluten-free cooked pasta does not freeze well, so I would not recommend freezing the Tuscan zucchini pasta. Some brands tend to fall apart after freezing.
How to reheat gluten-free pasta with zucchini?
To reheat gluten-free pasta, place it in a microwave-safe dish, add about one tablespoon of broth or water to the pasta, and heat it for 2-3 minutes.
If you're looking for an easy and healthier gluten-free pasta dinner, this Tuscan Pasta With Zucchini dish is a perfect choice. The perfect bowl of summertime pasta is creamy, flavourful and packed with healthy zucchini, sundried tomatoes and olives. Enjoy!
Let's Connect!
Be sure to FOLLOW US on FACEBOOK and PINTEREST.
Many thanks!
Kristina xx
30 Minute Tuscan Pasta With Zucchini – Gluten Free
Published on Aug 06, 2022
by
Kristina Stosek
Instructions
1.

In a small bowl, combine basil, oregano, thyme, marjoram, rosemary and chili flakes.

2.

Using a large skillet, heat olive oil over medium-high heat. Add 1 teaspoon of the spice mix, a pinch of salt and zucchini. Cook over medium-low heat for 1 minute, shake the skillet and cook for one more minute. Transfer zucchini into a bowl

3.

To the same skillet, add 1 teaspoon of the oil from sundried tomatoes, shallots and garlic. Cook for 2 minutes, stirring frequently. Add remaining spices, tomato paste and chopped sundried tomatoes and stir to combine

4.

Add hot broth and heavy cream, and cook over medium heat until the sauce starts to bubble. Immediately stir in the pasta and generously season with salt. Cover and cook for 9 - 10 minutes. The pasta should remain al dente (cooked but firm to bite). I used gluten-free Barilla pasta, and it took 9 minutes to cook

5.

Stir in olives and zucchini, then cheese 1/3 at a time. Remove from the heat, cover and rest for 10 minutes. The sauce will thicken as it gets absorbed by the pasta. If the pasta seems too dry, add some cream or broth until you reach desired consistency.

6.

Stir just before serving and garnish with fresh parsley and extra parmesan cheese
Leave a Comment
I love this pasta dish...OMG soooo good!
Kristina
Made this recipe for dinner tonight. I added some ground pork. My non GF husband said this was a "keeper recipe", which for him is HUGE praise. My GF, DF Mom and I really enjoyed this recipe. I will definitely make this recipe again. Thank you!