30 New Year's Eve Gluten Free Favorite Foods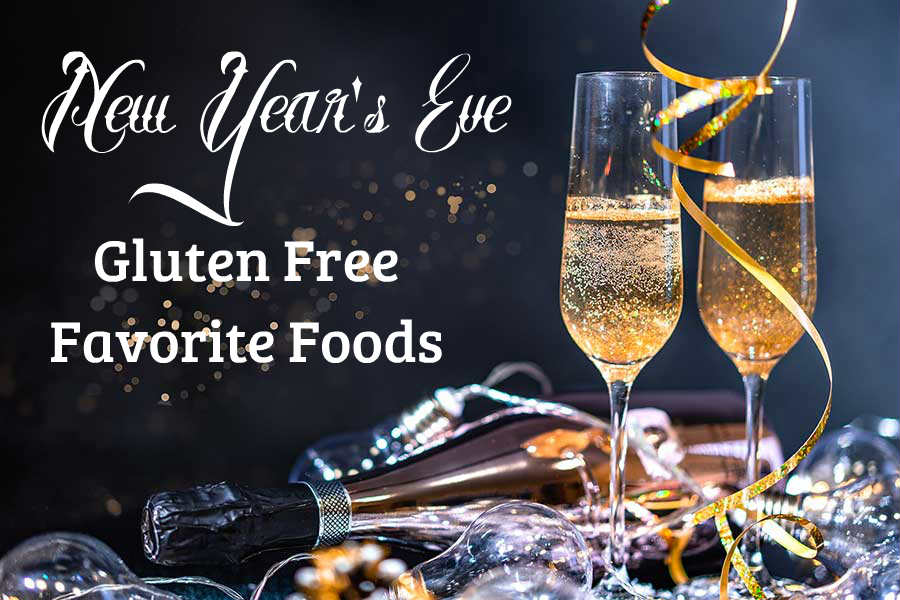 New Year's Eve Gluten Free Favorite Foods
New Year's Eve is a time for celebration, which means good food! If you or someone you know is celiac or gluten intolerant, that doesn't mean you can't enjoy delicious dishes to bring in the New Year.
How to avoid getting glutened at a party?
If you're gluten-free, it can also be a time of anxiety about accidental exposure to gluten. So whether you're at a friend's house for dinner or a party, here are some tips to avoid gluten.
Talk to your host in advance about your dietary needs.
This will help them plan and make sure there are plenty of safe options for you to eat. If possible, offer to bring a gluten free dish or two that you know everyone will enjoy.
Inspect the buffet before filling your plate.
Scan the offerings and avoid anything that looks like it might contain gluten. When in doubt, ask the host or server what's in each dish.
Stick to safe drinks.
Many alcoholic beverages are safe for people with celiac disease, but be cautious with beer, which often contains gluten (even some "gluten-free" beers), and flavored liqueurs, which often contain gluten. So if you're unsure about the drink, stick to something you know is gluten free.
Avoid cross-contamination.
Use separate serving utensils for each dish, and don't put anything on your plate that has been in contact with gluten-containing foods (e.g., crumbs from breaded meat, pasta dishes, bread and casseroles).
Should you serve only gluten free food at a party if some guests are gluten intolerant?
If you are hosting a New Year's Eve party, you may wonder if you should only serve gluten free dishes. After all, you don't want to make your guests sick!
It is not necessary to serve only gluten free food. You can offer a variety of foods to your guests. However, it is best to offer gluten free options at a separate table to avoid cross-contamination.
Make ahead dishes for New Year's Eve
If you're hosting a party, you'll want to have a few make-ahead dishes on hand so you can enjoy the festivities without spending all night in the kitchen.
Why is finger food most popular at New Year's Eve Parties?
It can be easily shared, there is no need for utensils, and it makes for easy cleanup.
Finger food is also generally healthier than other types of party food since it is not deep fried or covered in heavy sauces. This means that people can feel good about eating finger foods even when watching their weight.
Finally, finger foods look more fun than other types of party food! They are colorful and festive, making it easy to create a beautiful display on your table.
Here are some great gluten free options
for your New Year's Eve feast!
This gluten-free meatball recipe requires very little work and you can make them a day in advance. This is why these firecracker chicken and mozzarella meatballs are so popular as appetizers or when you are entertaining large crowds such as New Year's Eve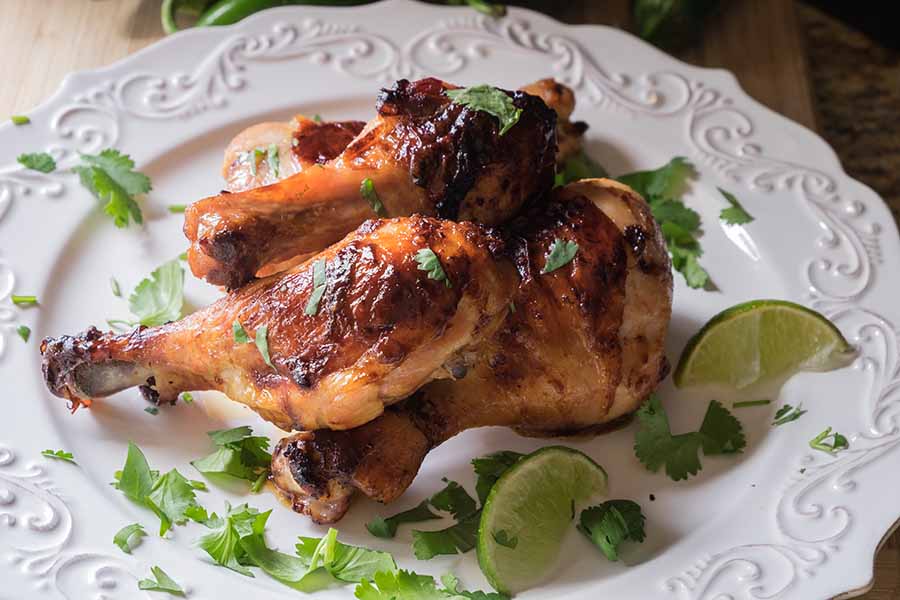 The chicken is marinated in a zesty tequila and lime sauce, then baked until crispy and delicious. The result is juicy, flavorful chicken that will make your guests return for more.
Hot pizza dip is a pizza without the crust. The dip is all about delicious melted cheese with your favourite toppings that you get on a regular pizza except without the bread. This hot dip is a must try appetizer on New Year's Eve!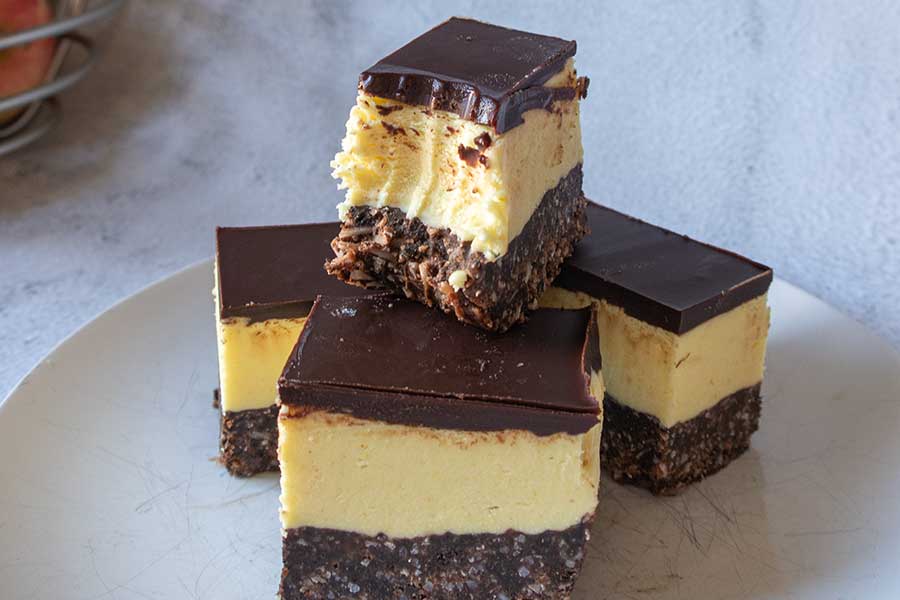 Nanaimo bar is a no-bake dessert bar made with a cookie crumb base, custard buttercream filling, and chocolate ganache topping. These bars can be cut into small squares and served as a dessert for a large crowd. The best part is you can make them a day before the party.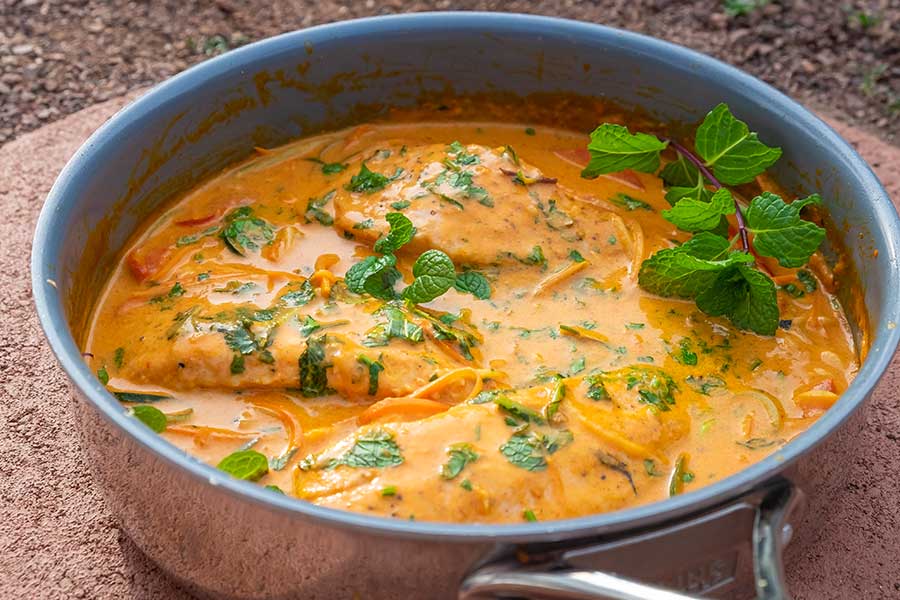 This one-skillet salmon dish is made with Thai spices, onions, garlic, ginger, julienned bell peppers, carrots, zucchini and coconut milk. This healthy fish dish will impress even the diet savvy.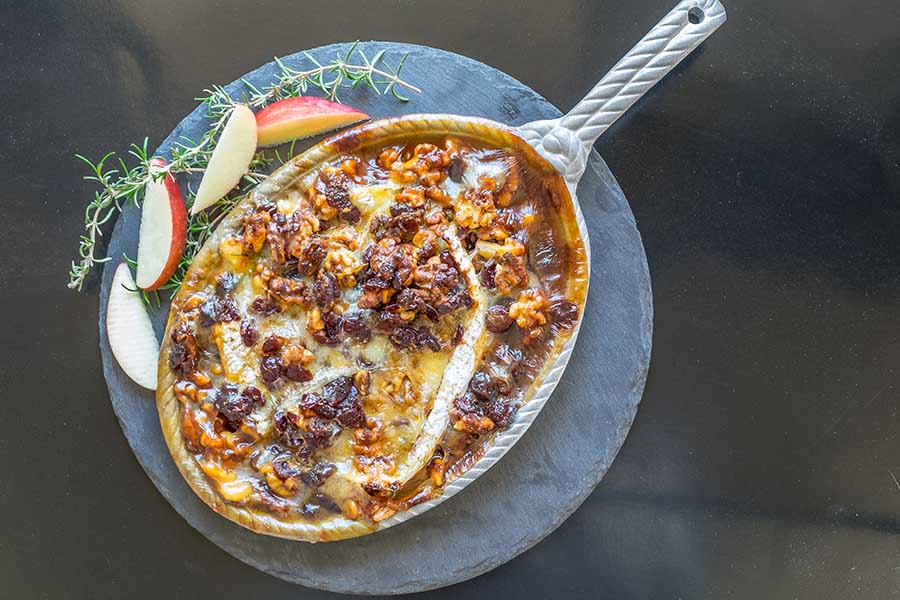 The hot melted Camembert is made with walnuts, cinnamon, cranberries, rosemary and a hint of garlic. It doesn't get better than this hot naturally gluten free delectable dip.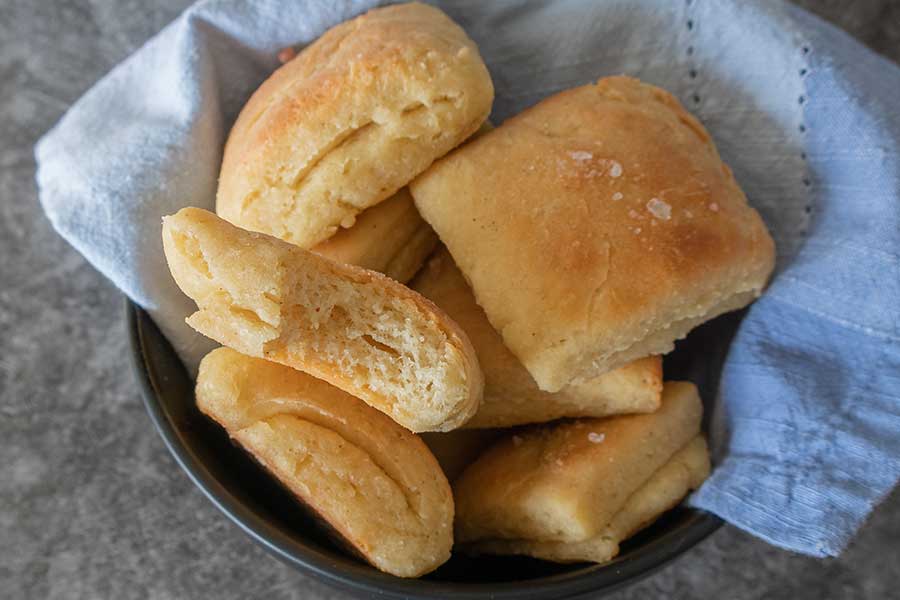 Gluten-Free Parker House Rolls Recipe
These rolls are light, soft, and buttery, with a hint of sweetness made with yeasted dough. The classic Parker rolls have a signature fold that allows you to pull sections apart to reveal a tender interior, and will go with just about anything you serve on New Year's Eve.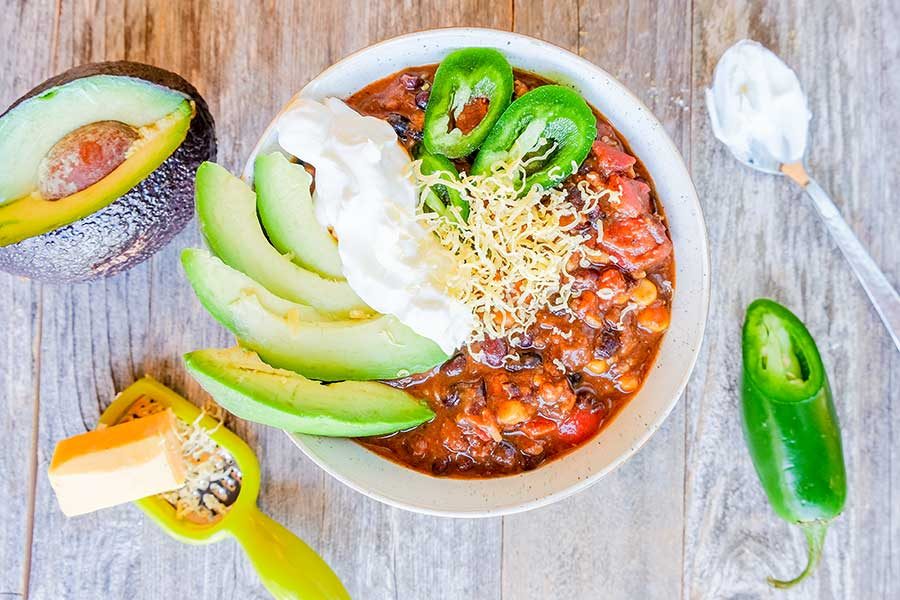 Is chili a good dish for New Year's Eve? Chili is an excellent dish for New Year's Eve because it is hearty filling, can be made ahead of time and can be served in small bowls. Plus, it is naturally gluten free when made from scratch.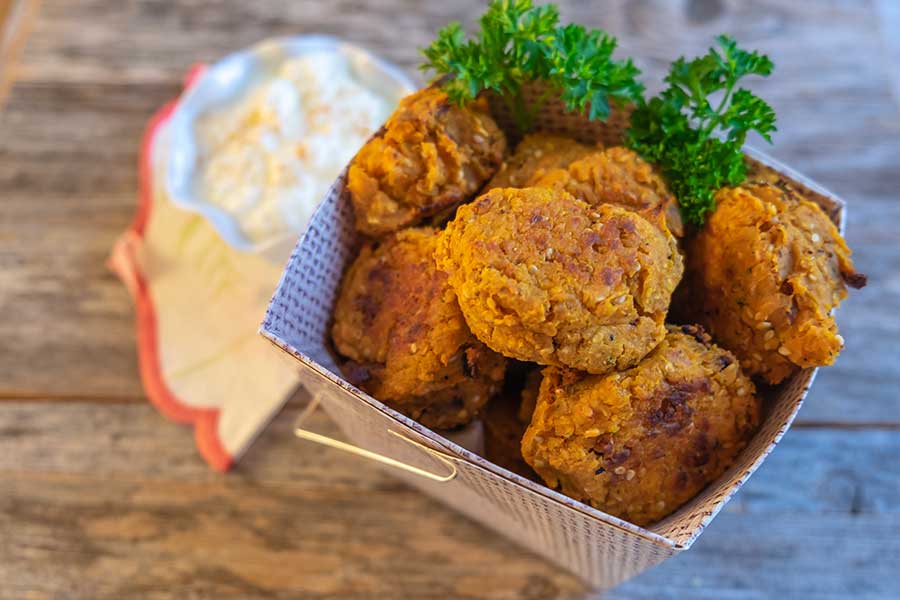 This is a protein-packed vegan falafel made with yams, chickpeas, plenty of herbs and spices, lemon juice and sesame seeds. A great vegan recipe for guests who follow a gluten free, plant-based diet.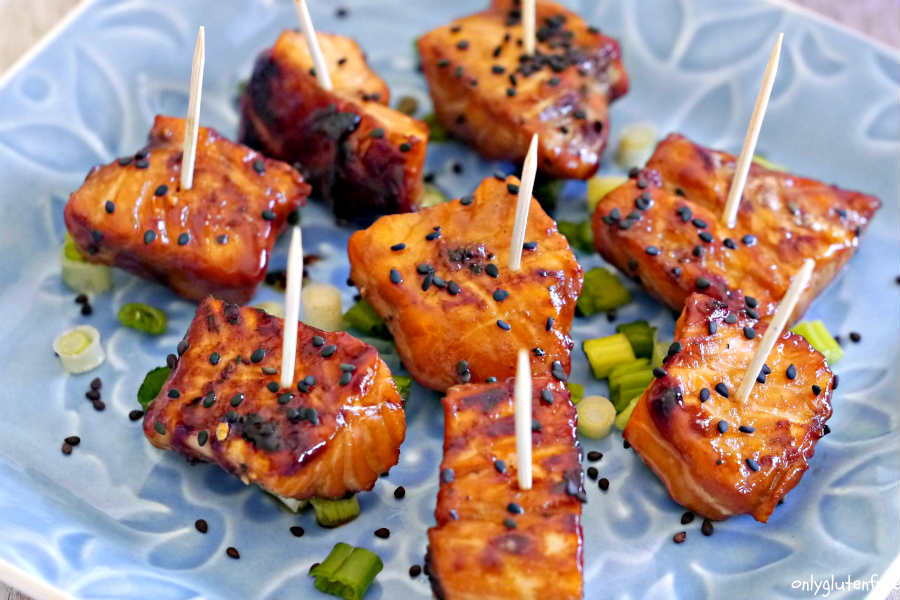 This is a very striking dish, as the salmon suckers are glazed with tamari and honey sauce and finished with black sesame seeds. This appetizer will bring your New Year's Eve party to another level!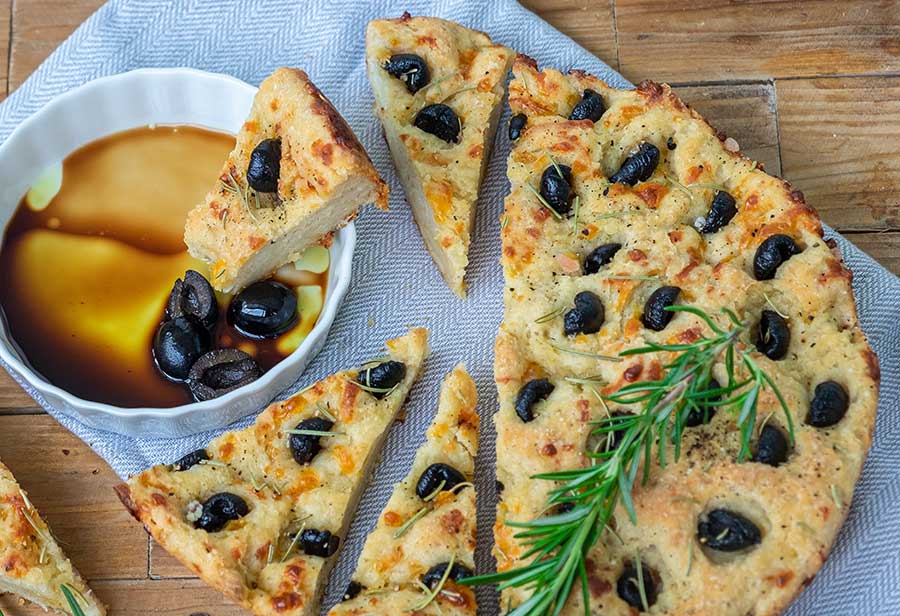 Crispy on the outside and soft on the inside. The cheesy flavour with the added saltiness of olives makes this flatbread outstanding. The focaccia is a perfect side to antipasto or a delicious replacement for bread.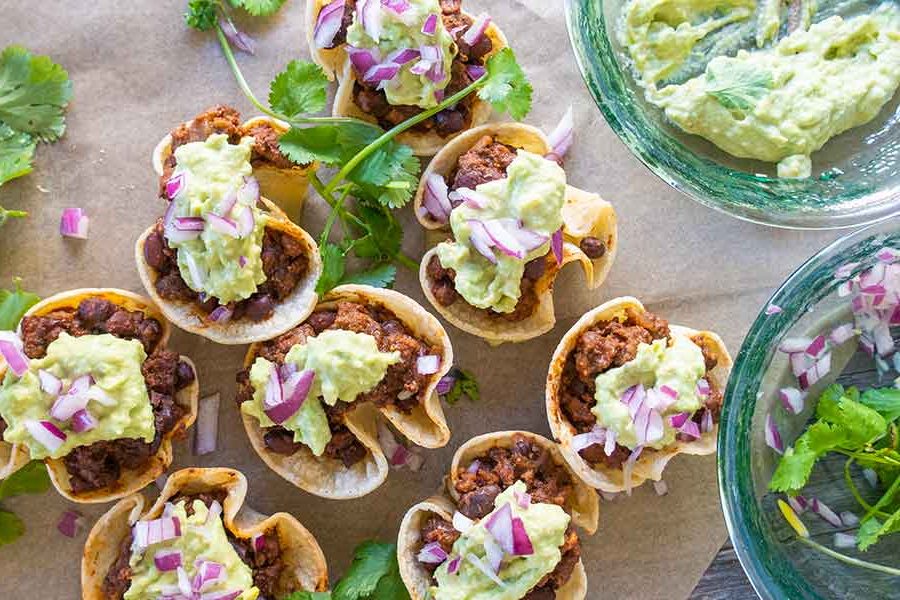 This dish is about crispy tortillas made in a muffin pan, filled with a thick beefy chilli made with black beans and topped with delicious avocado aioli. These hearty small-bites are packed with flavour and deliciousness beyond belief.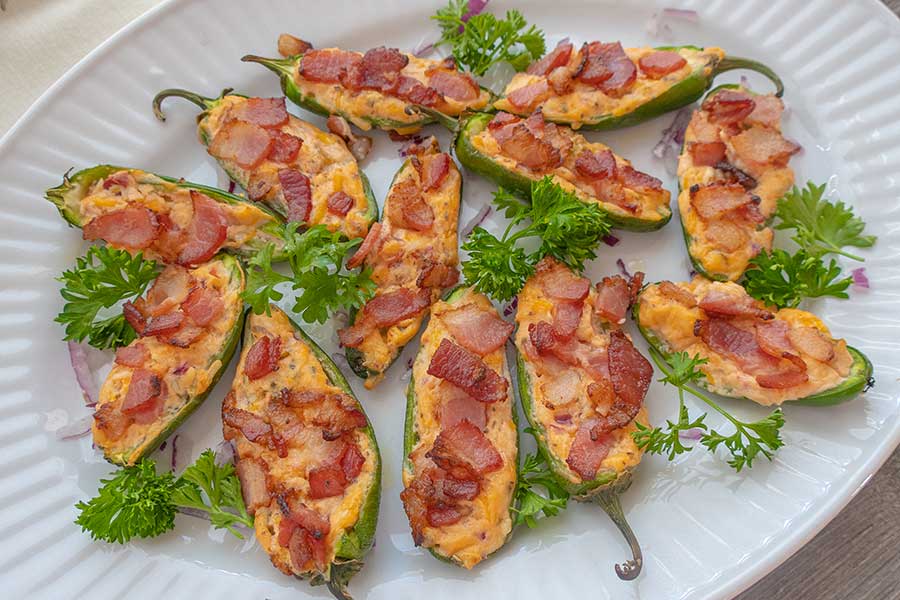 These low-carb Jalapeno Poppers, known in Mexico as chiles rellenos, are filled with cream cheese, Mexican cheese blend, red onion, salsa, and are flavoured with basil and cumin. For the topping, crispy, smoky bacon.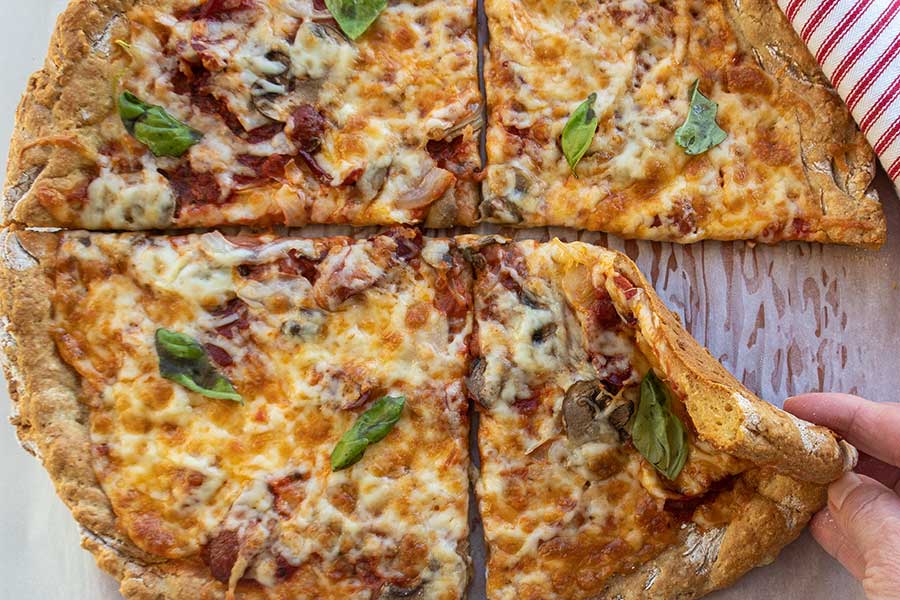 Best Ever New York Style Pizza made with a yeast-free crust. The wide slices of thin, crispy crust foldable pizza, just like the authentic New York-Style Pizza, are insanely delicious. Cut the pizza into smaller pieces for everyone to enjoy.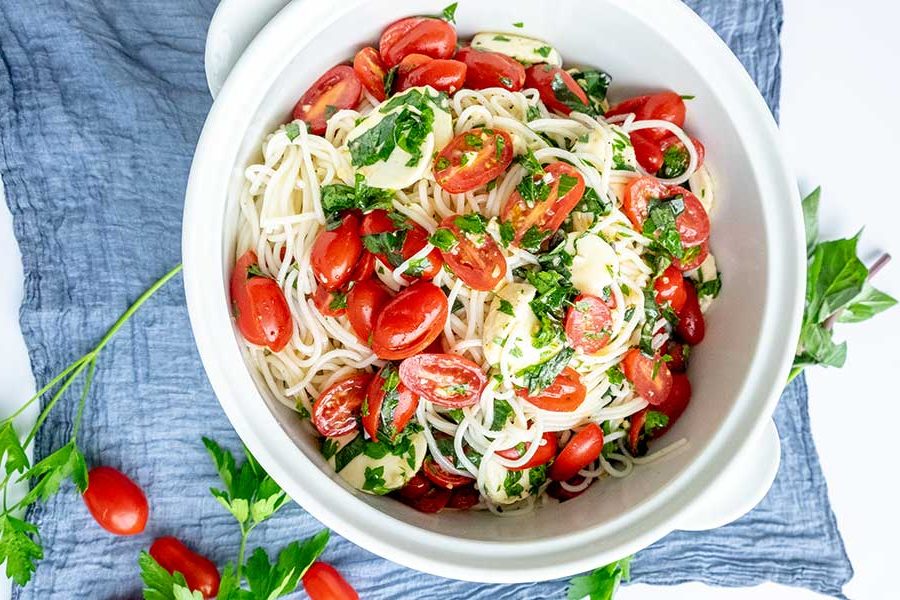 This make ahead Italian salad is served at room temperature. This is especially important when you are entertaining and need the extra room in the refrigerator.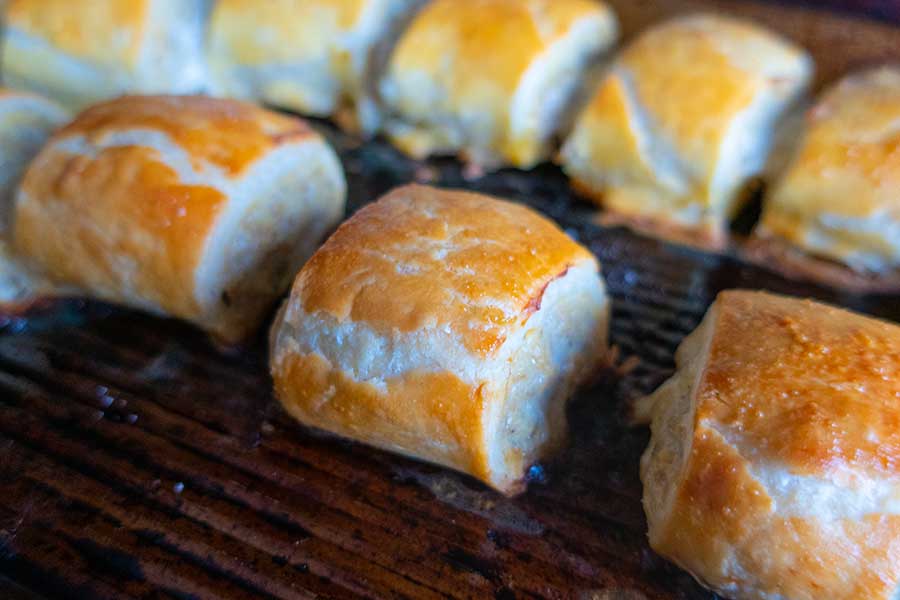 What's great about these gluten-free sausage rolls is that they work well at cocktail parties. People can easily graze on them, making the sausage rolls a great appetizer.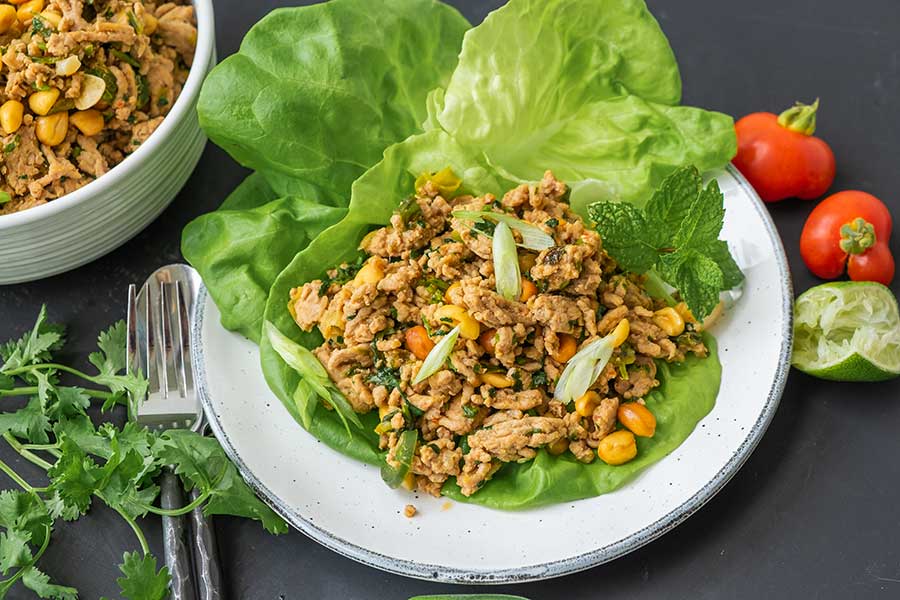 They are like tacos, except you use lettuce leaves with delicious chicken filling. The difference is that lettuce wraps are much healthier, lower in carbs and gluten-free.
You can't go wrong with casseroles! This dish is about pasta mixed with rich and creamy garlic and basil sauce with tender chicken, layered with ham, Swiss or provolone cheese and creamy ricotta with spinach made in one skillet. Serve on small plates for everyone to enjoy.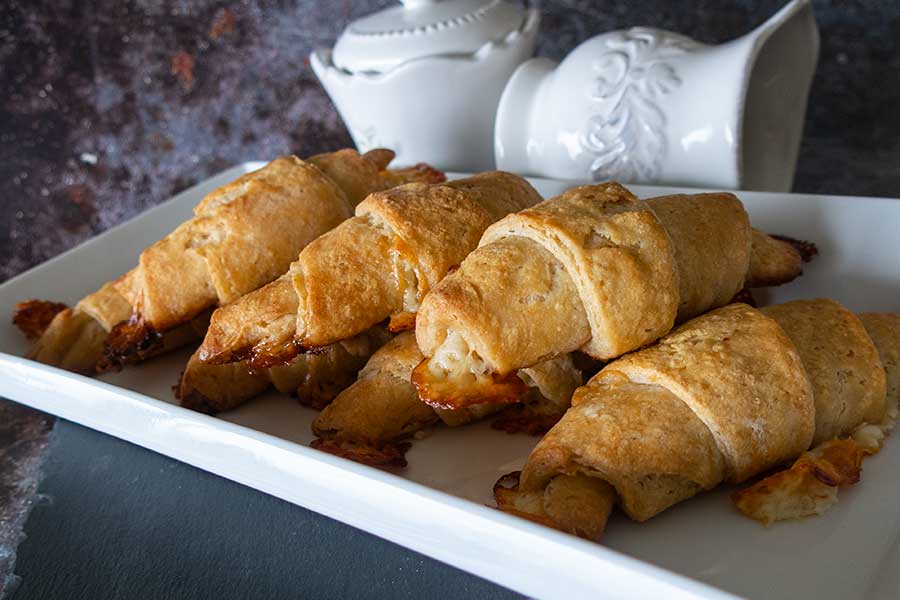 This is a basic gluten-free crescent roll dough that you can use with sweet or savory filling

This make ahead noodle salad is made with light and flavourful dressing, fresh veggies, bocconcini cheese, black olives and plenty of fresh herbs.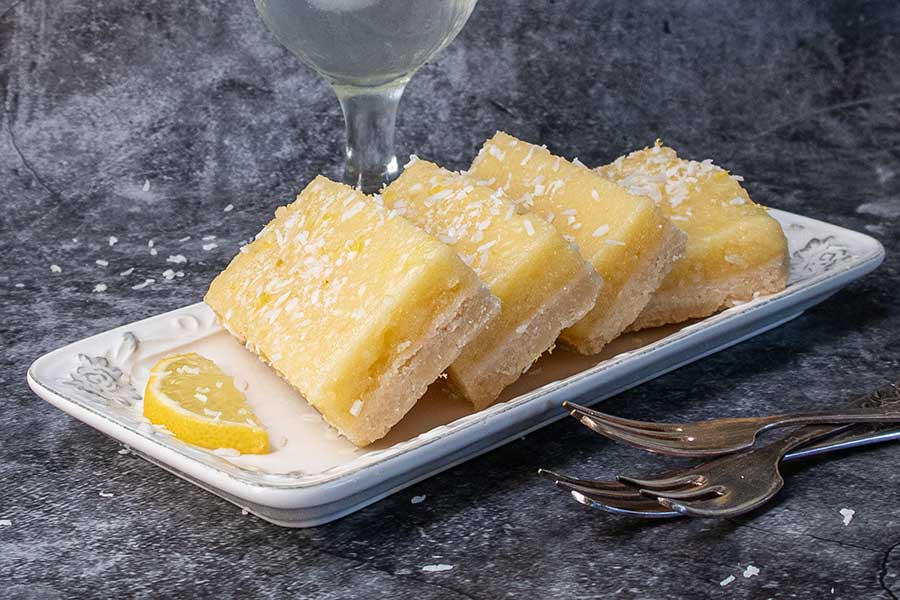 Lemon Coconut Bar that are delightfully zesty, refreshingly cold and tastes almost like lemon-coconut ice cream. Perfect gluten free dessert for entertaining.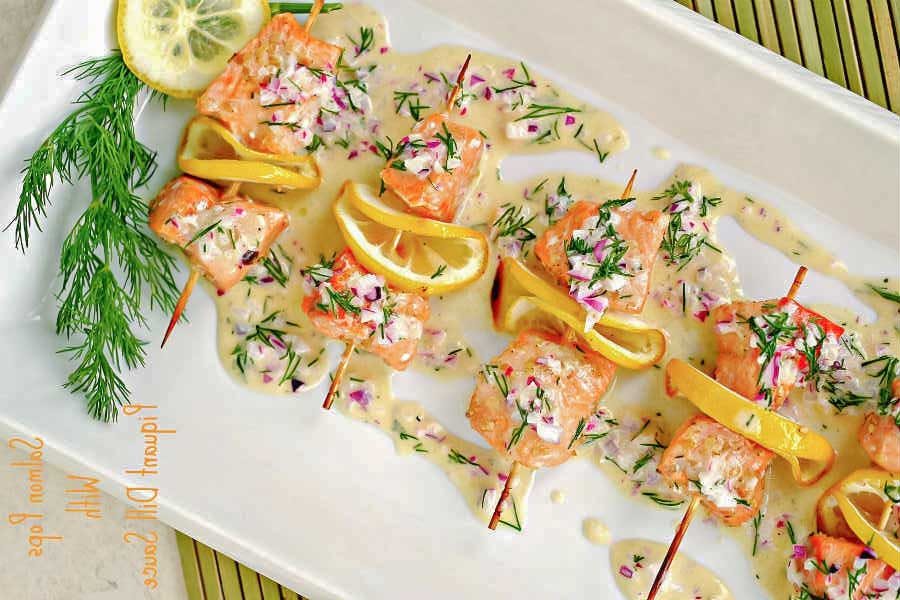 The salmon is flavoured with sesame oil and sesame seeds and baked on skewers with lemon slices and then drizzled with a flavourful piquant dill sauce. These salmon skewers are always a huge hit!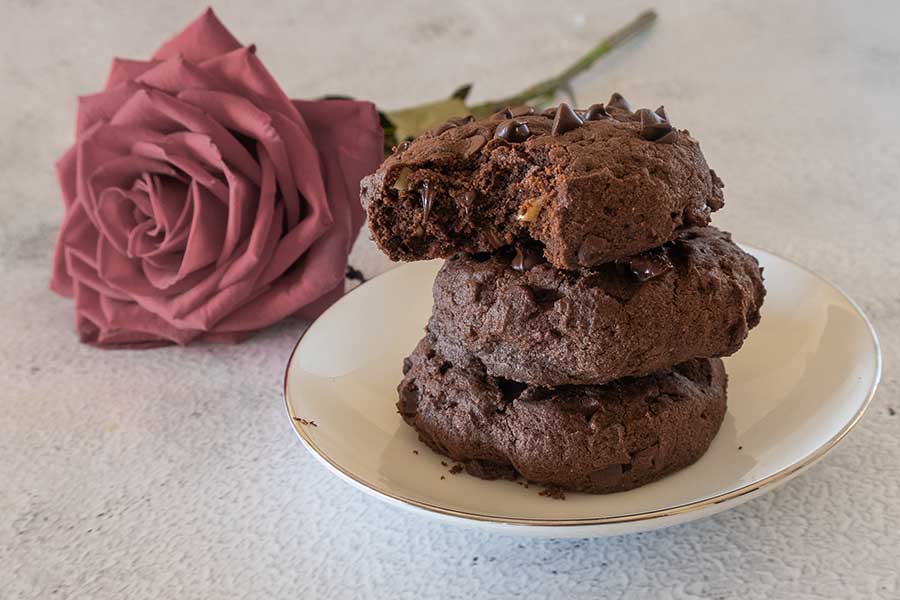 For a small bite of sweet deliciousness try these cookies. Each cookie is oozing with chocolate that will melt in your mouth. There is absolutely nothing not to love about these fudgy brownie cookies.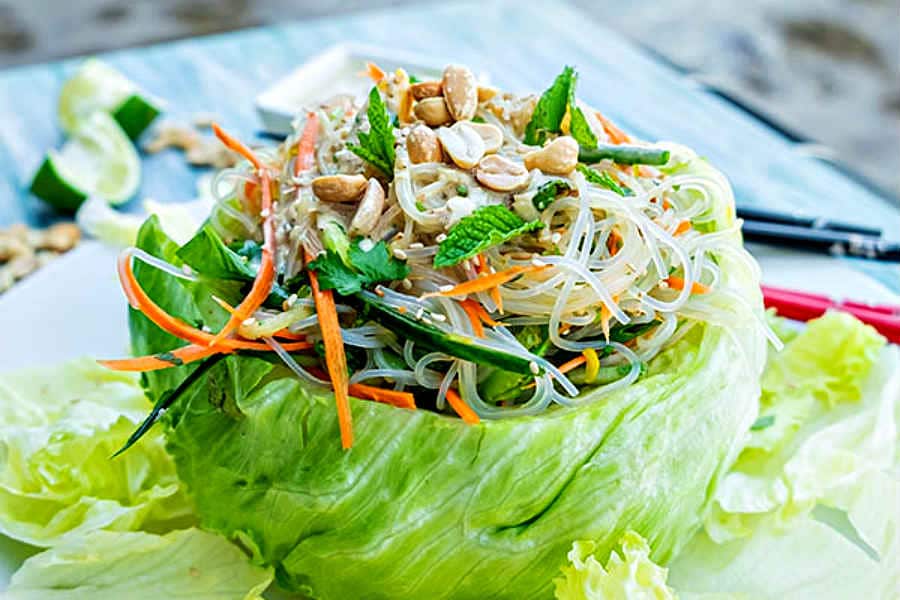 The salad is light, fresh and flavourful! Add the Vietnamese flavours like mint and cilantro, and you end up with an insanely satisfying Asian-inspired gluten-free noodle salad without the extra calories. Serve in a lettuce bowl or in martini glasses.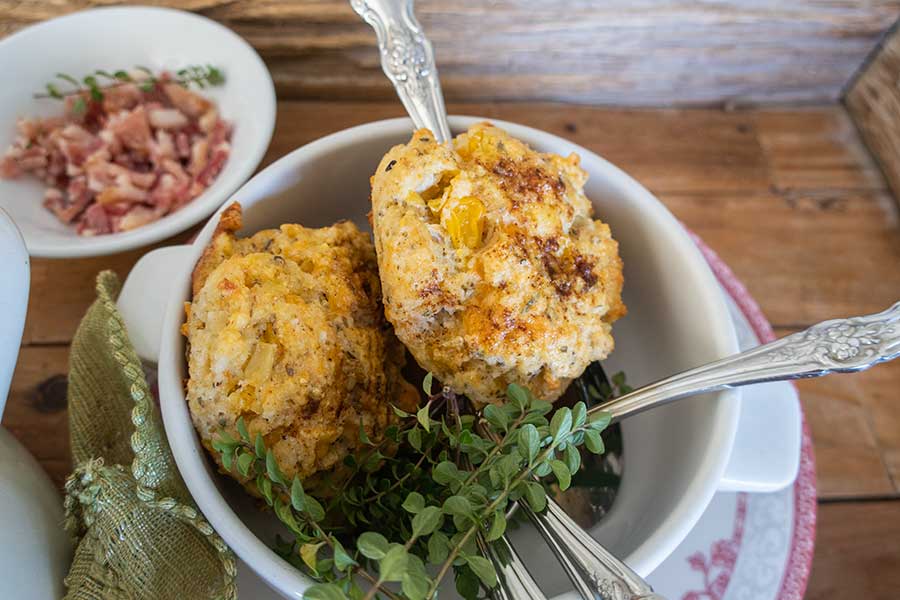 These Cheddar Corn Biscuits are flavoured with plenty of sweet corn, sharp cheddar cheese and thyme. These buttery, savory biscuits go with just about anything.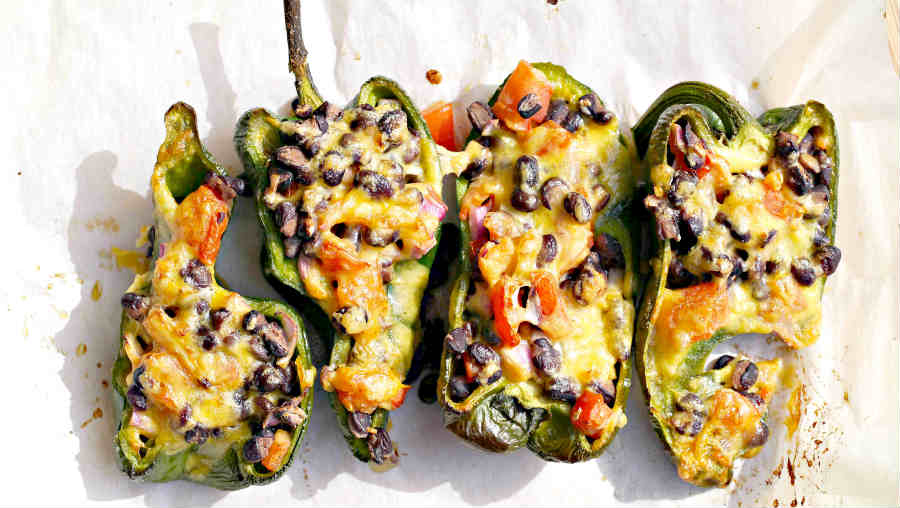 Nothing beats a roasted stuffed poblano pepper when your appetite calls for Mexican food because it's a classic! This dish is always a great addition to the holiday table.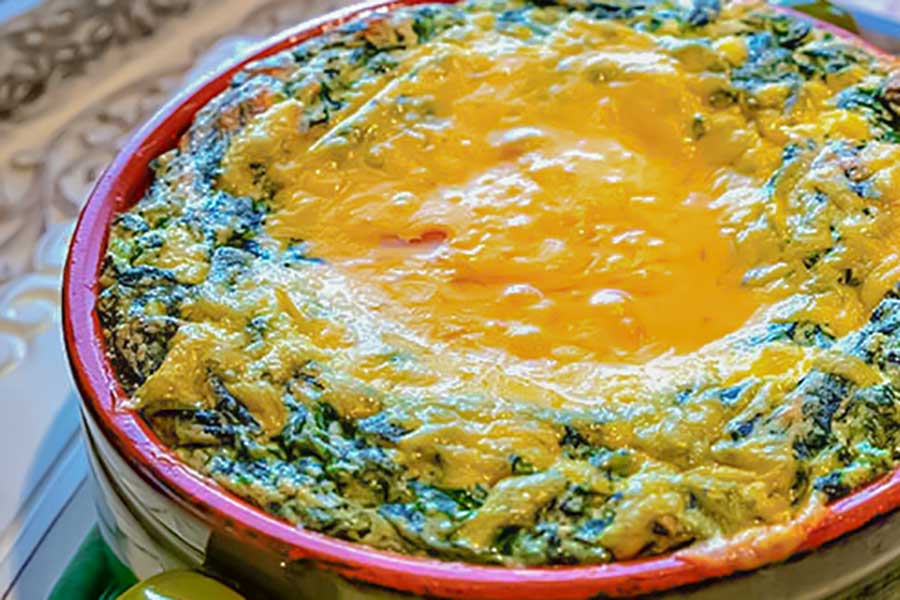 Delicious, cheesy, savoury fluffy soufflé with spinach throughout lightly flavoured with garlic and nutmeg. Sooo good! Serve with a gluten free French bread.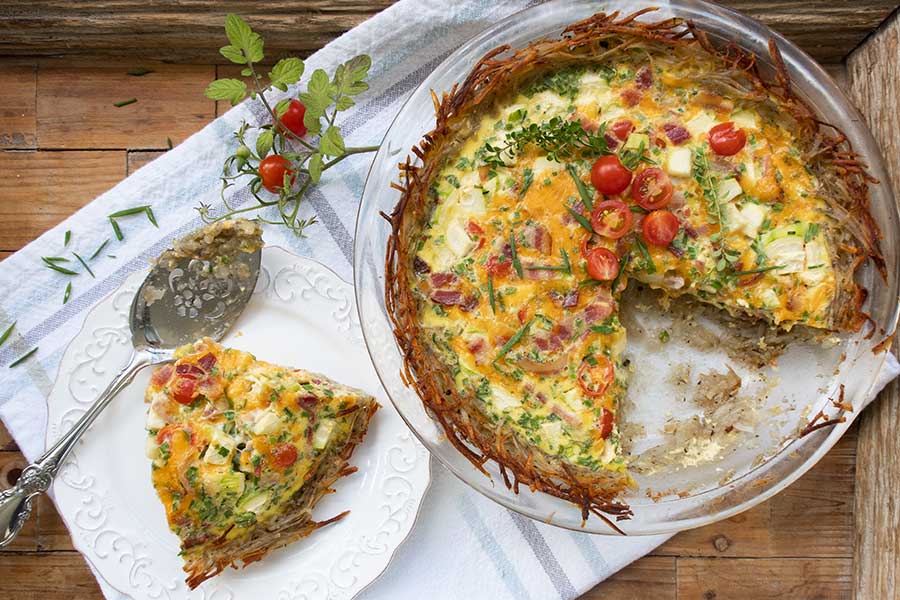 A thin crust made with grated roasted potatoes, filled with a silky smooth and creamy custard and fresh veggies. If you are looking for some smokiness, add chopped cooked bacon or ham, or if you prefer, seafood add smoked salmon.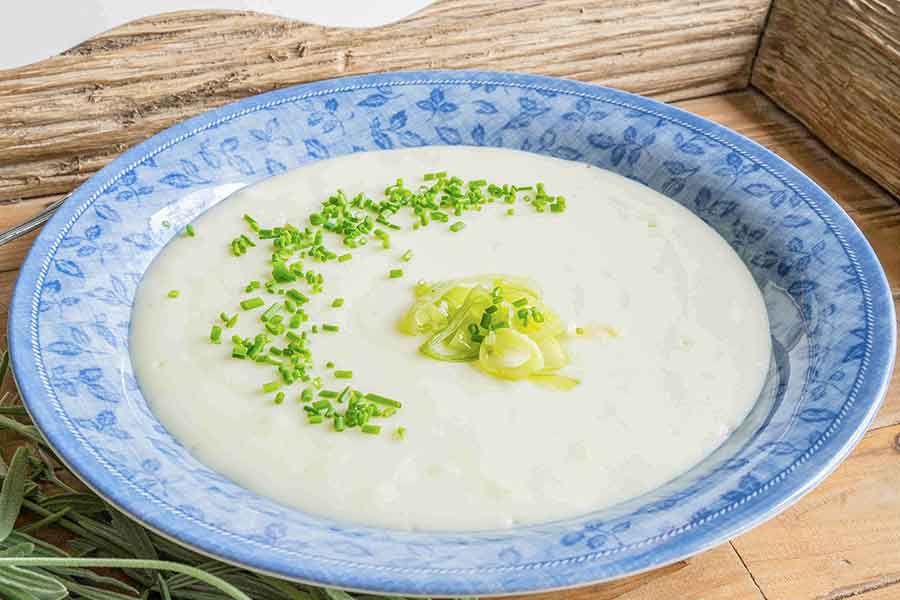 This is a thick creamy leek and potato soup soup that can be served cold or hot. A fun way to serve this French soup for New Year's Eve is in shot glasses.
This make ahead dessert is made with homemade no churn vanilla ice cream, layered between fudgy brownie cake and topped with ganache chocolate. A great dessert for New Year's.
With some planning, you can ensure that everyone has a great time at your New Year's Eve party!
We wish you and your family a Healthy Happy 2023
Kristina xx