Gluten-Free Spinach Soufflé Recipe
Published on Nov 30, 2016
by
Kristina Stosek
Prep Time:

10 minutes
Cook Time:

60 minutes
Serves:

6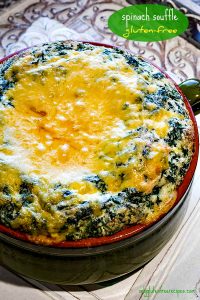 ​This post may contain affiliate links, please see our
privacy policy
for details
This Gluten-Free Spinach Soufflé is cheesy fluffy…the BEST! Delicious, cheesy, savoury soufflé with spinach throughout lightly flavoured with garlic and nutmeg.
This spinach recipe is more than just a soufflé The spinach dish is super healthy, making this meal not only delicious, but also nutrient packed.
Why is ricotta cheese good for soufflé recipes?
A light, delicious healthy side dish made with two types of cheese and baked to perfection. One cheese that I used is ricotta. Ricotta cheese takes away that heavy, cheesy flavour and keeps the spinach soufflé light and tasty.
This recipe may sound complicated? But it's not. It is a simple, fail-proof and ready for the oven in ten minutes. Nothing to it!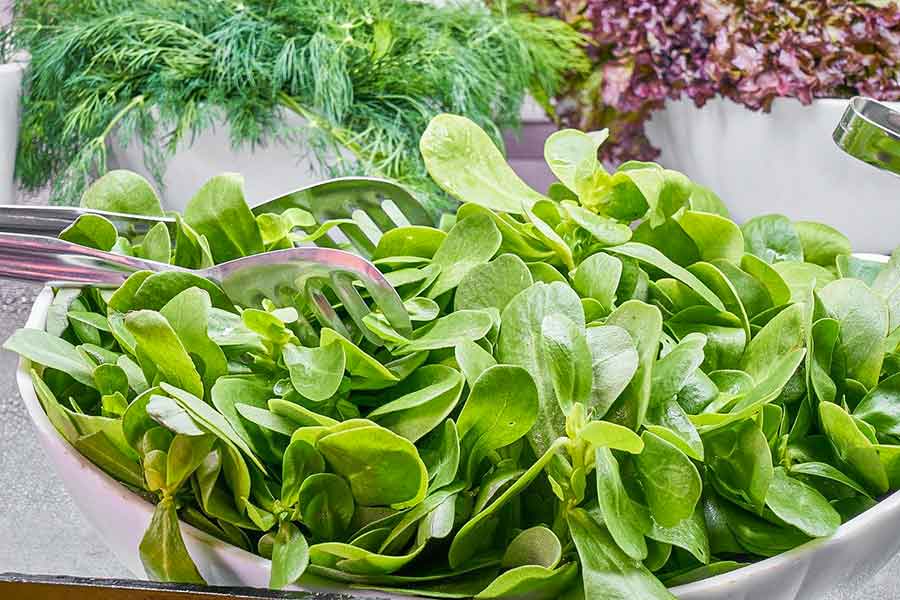 Why is spinach healthy?
It's no surprise spinach is called a superfood. This green leafy vegetable has loads of nutrients such as calcium, magnesium, iron and vitamin K.
It is rich in antioxidants and anti-inflammatory properties aiding in the prevention of cancer, bone health, and eye health. Since spinach is super low in calories, this delicious vegetable is also suitable for weight loss.
The Spinach Soufflé Recipe Details
To make this easy spinach dish, first, steam the spinach. Then make the cheesy sauce and beat the egg whites. Mix everything and bake. That is all it takes to make this most delicious gluten-free spinach soufflé.
The best part, your family and guests will be impressed because the soufflé is one of those dishes that is simply magical.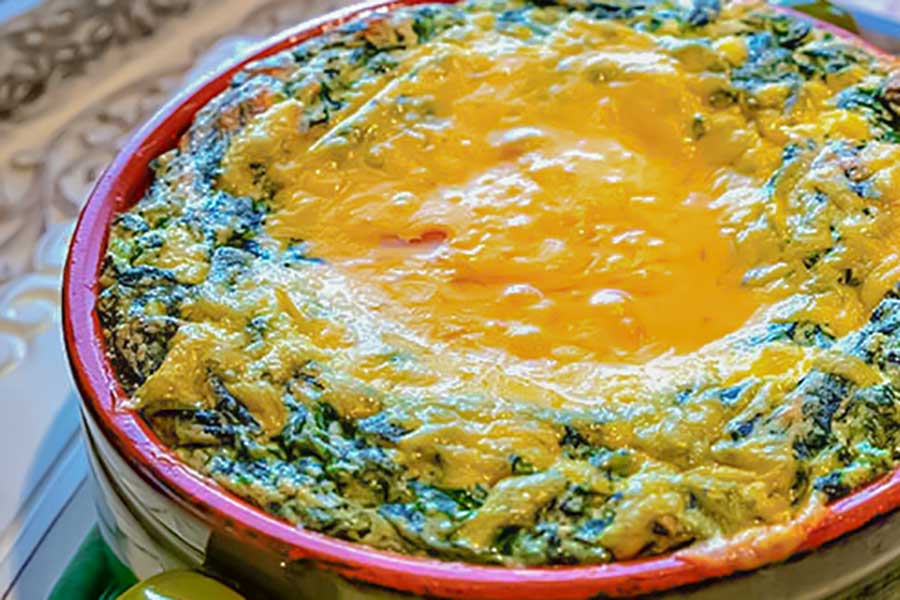 What makes soufflé so light?
The name soufflé comes from the French verb souffler, this means to puff up. Soufflé is a light, fluffy baked dish made with stiffly beaten egg whites folded into a sauce that has cooled and then baked. It is the egg whites that expand, making the souffle rise.
the oven temperature
The key for the soufflé to turn out perfectly is the oven temperature. If the oven temperature is too low, it will not rise properly.
Then again, if the temperature is too high, the soufflé turns into a popover with big air pockets in the middle. For best results, the oven temperature should be 350 F.
I hope you enjoy this gluten-free spinach soufflé dish. If you like spinach you must try this Hot Salmon Dip With Smoked Cheese And Spinach. Enjoy!
Let's Connect!
Be sure to FOLLOW US on FACEBOOK and PINTEREST.
Many thanks!
Kristina xx
Gluten-Free Spinach Soufflé Recipe
Published on Nov 30, 2016
by
Kristina Stosek
Instructions
1.

Preheat oven to 350 F Grease a 2-quart baking dish with cooking oil

2.

Steam spinach for 1 minute. The spinach should be slightly wilted. This can be done in batches if you do not have a large steamer. Then chop the spinach into small pieces or use a food processor and pulse a few times. Set aside

3.

In a small saucepan combine milk, garlic, tapioca flour, salt, pepper and nutmeg. Cook over medium heat while stirring until thickened. About 3 – 5 minutes

4.

Remove from the heat and stir in ¾ cup cheddar cheese, spinach and ricotta cheese

5.

Beat egg whites until they hold their shape. Fold the egg whites into the spinach mixture and transfer to prepared baking dish

6.

Bake for 45 minutes. Top with remaining cheddar cheese and continue baking until the cheese is melted. About 5 more minutes. Remove from the oven and rest for 10 minutes before serving. The soufflé's will deflate slightly, that's normal. Enjoy!
Leave a Comment
Kristina
Kim, it should hold 6 - 8 cups
What size dish was used? I'm so excited to make this!
Kristina
Very nice to hear, thank you Cassandra
OMG... this spinach recipe turned out sooo yummy!
I made this for mother's day and it was a huge hit. Thank you!