Gluten-Free Cheddar Corn Biscuits
Published on Nov 01, 2020
by
Kristina Stosek
Prep Time:

15 minutes
Cook Time:

15 minutes
Serves:

12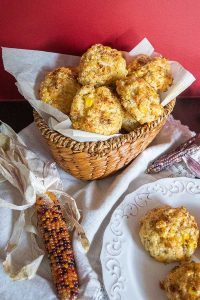 ​This post may contain affiliate links, please see our
privacy policy
for details
These Gluten-Free Cheddar Corn Biscuits showcase fresh corn and cheddar cheese with light sprinkle of thyme. You can make these gluten-free savoury biscuits in minutes — the recipe is incredibly easy, making the Cheddar Corn Biscuits an excellent side for last-minute meals.
Since we are officially starting the winter holiday season, comfort foods such as hearty soups and stews are here to keep us warm and cozy, and are on top of the list or recipes. Add Gluten-Free Cheddar Corn Biscuits, and you will transform everyday weeknight meals into hearty dinners.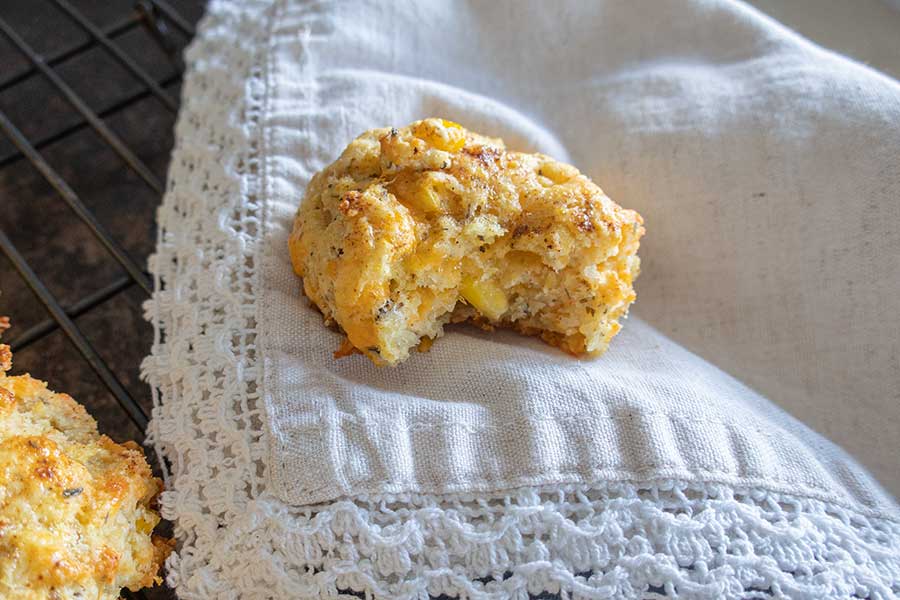 the ingredients,
These savoury cakes are made with plenty of fresh corn, butter, cheddar cheese and buttermilk. These four ingredients are added to a light dough made with gluten-free flour, cornmeal, baking powder and baking soda.
For added flavour, I used thyme and freshly ground black pepper. Honestly, nothing to it! These small biscuits are cheesy, buttery with fresh corn flavour throughout.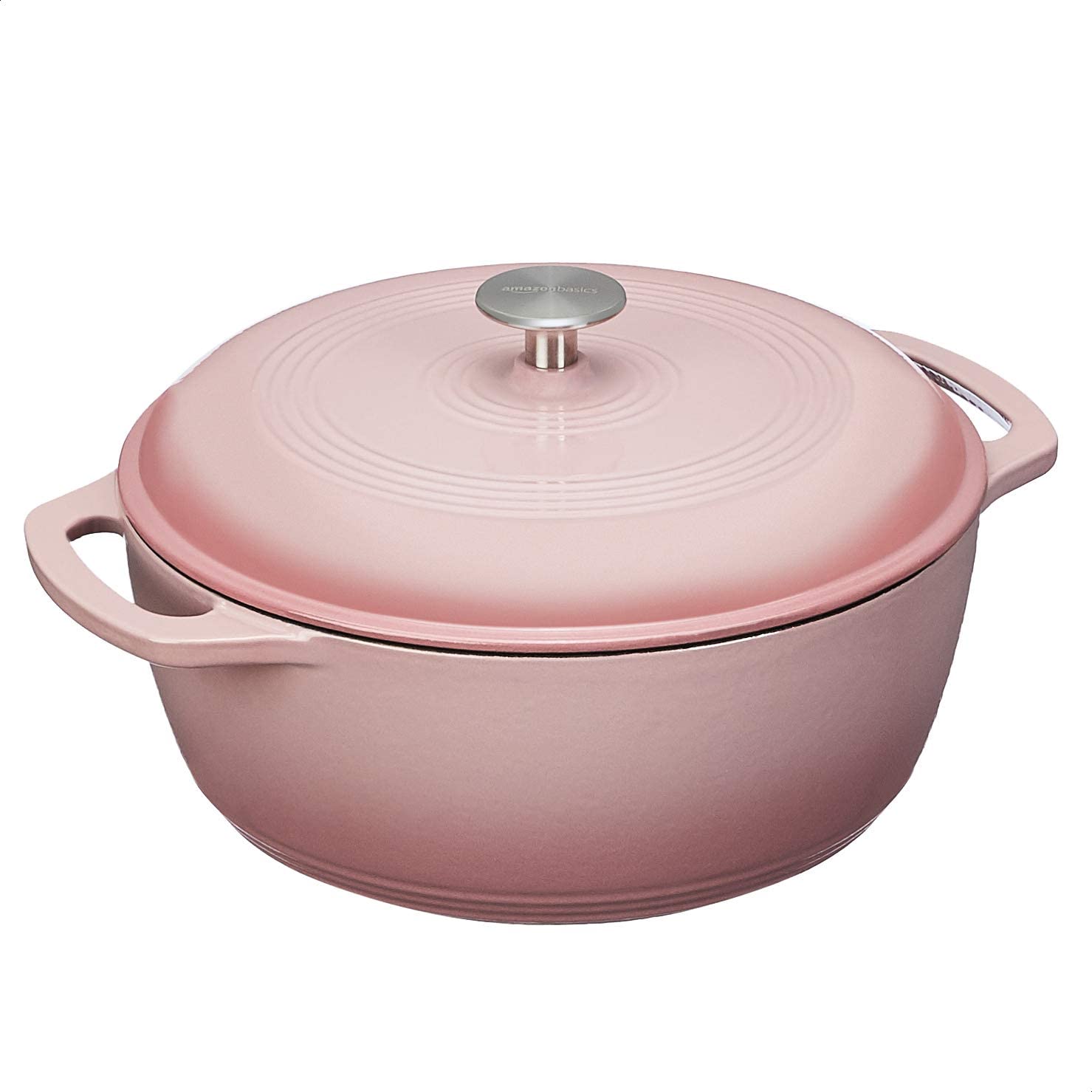 Enameled Cast Iron Dutch Oven – 6-Quart, Light Pink buy here →
the inspiration,
I wanted something more than just a gluten-free butter roll or crusty bread to go with hearty winter meals. So why not something with a bit more flavour and texture. In comes these Cheddar Corn Biscuits – savoury gluten-free cakes you can serve with just about any meal, especially the Peruvian Chicken Soup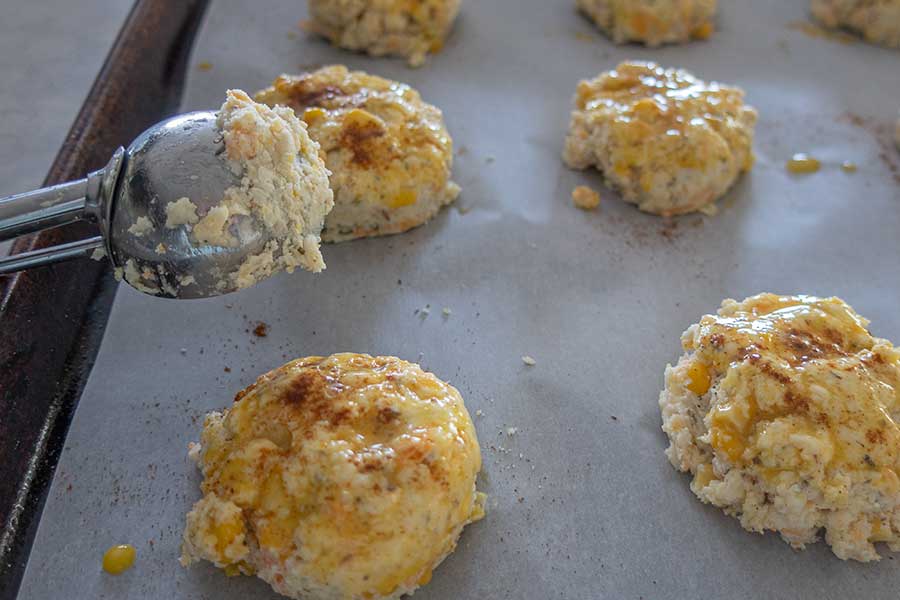 the time!
One of the things that I thought was if I wanted to add a side to a hearty meal, it had to be quick to prepare with very little mess to clean up. To make the gluten-free biscuits you will need only one large bowl to mix everything and a large cookie scoop, or you can also use a large spoon to make the Cheddar Corn Biscuits.
It takes only 10 minutes to make the gluten-free dough and 15 minutes of baking time. The gluten-free biscuits are best when served warm, which is great because you don't have to wait for them to cool fully.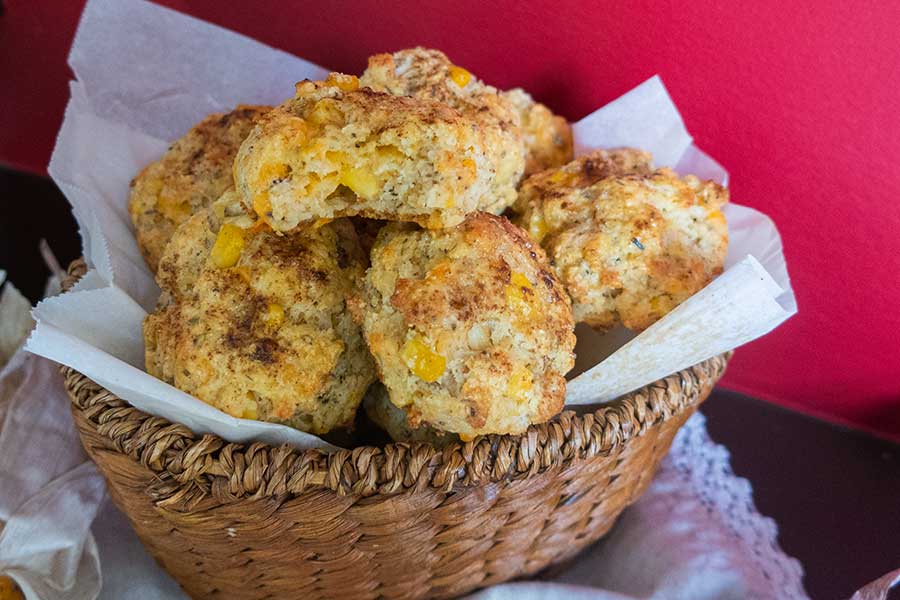 the flavour,
These Gluten-Free Cheddar Corn Biscuits are flavoured with plenty of sweet corn and sharp cheddar cheese. However, I felt the cakes needed a herb for extra flavour. My favourite herb with cheese is thyme. So I tried thyme and found that this mild herb made the gluten-free biscuits extra flavourful and super tasty.
If you prefer another herb, you can use rosemary, parsley or marjoram. For the rosemary being it such a pungent tasting herb, I would only use 1 1/2 teaspoons not to overpower the sweet-tasting corn and the cheddar flavour.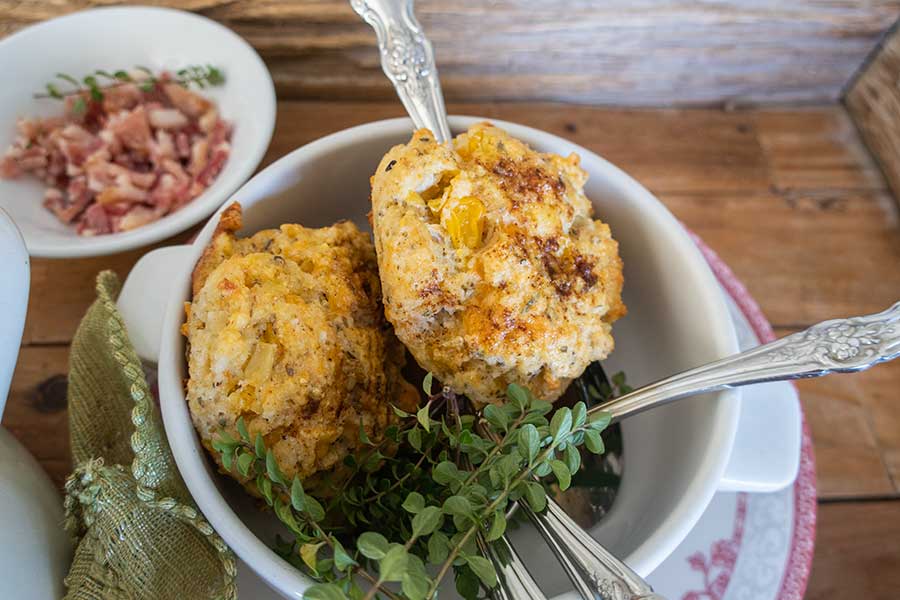 I like the Cheddar Corn Biscuits when they are still warm, and the cheese is melting. As with all gluten-free baking, the savoury cakes are best when they are fresh. If you have leftovers for the next day, pop them in a hot oven for about 4 minutes and enjoy!
For the latest recipes and tips, please like us on Facebook or follow us on Pinterest and Instagram.
Gluten-Free Cheddar Corn Biscuits
Published on Nov 01, 2020
by
Kristina Stosek
Instructions
1.

Preheat oven to 400 F and a line a large baking tray with parchment paper

2.

Cook corn in boiling water for 1 minute. Drain and rinse with cold water. Set aside

3.

In a large bowl, mix flour, cornmeal, baking powder, baking soda, salt and black pepper.

4.

Grate the butter on a box grater into the dry ingredients, and using your fingertips, mix until mixture resembles coarse meal. Add corn, cheddar cheese and thyme and mix to combine. Add buttermilk and stir just until the mixture comes together.

5.

Using a large cookie scoop, drop the dough 1-inch apart onto prepared baking tray. Using your hand, press the top of the dough slightly to form small cakes. You should have 12 cakes. Brush each cake with the egg and if using, sprinkle with cayenne pepper

6.

Bake for 14 - 15 minutes until golden brown. Cool slightly and enjoy warm
Leave a Comment
They sound delicious, I will definitely make them and let you know how they turn out!