20 + Gluten-Free Side Dishes For the Holidays
20 + Gluten-Free Side Dishes For the Holidays
With Holidays around the corner, you can never have enough recipes to make that special day extra special. You will find that these Gluten-Free Side Dishes will make your dinners especially memorable. We all know, once you have the turkey or a ham, it is all about the sides that make the holiday dinners festive.
This selection of Gluten-Free side dishes includes the comforting classics we love to healthy sides for the diet savvy. But mostly…these gluten-free side recipes are for those who have dietary restrictions such as gluten, carbs, dairy or are following a plant-based diet.
Whether you are looking for that one more gluten-free side dish or new recipes to add to your collection, I hope these recipes will inspire you to try something new.
Just imagine, tender young carrots roasted in a tasty maple ginger sauce to perfection. This carrot side dish is not your typical recipe. The tasty sauce is made with maple syrup, olive oil, Tamari sauce, fresh ginger and rice vinegar, enhancing the sweetness of the carrots.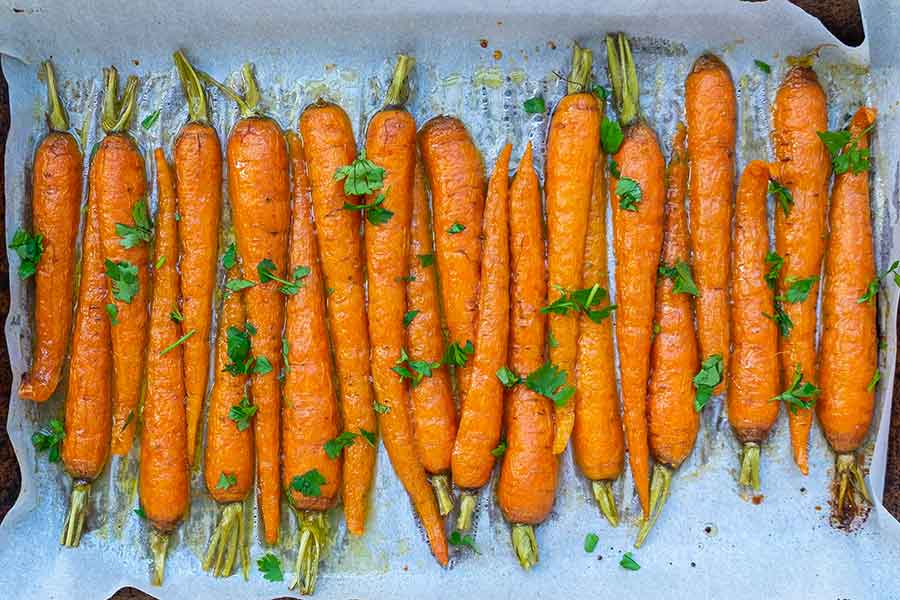 Tender crisp, glazed with a tamari ginger sauce, and the bacon is sweetened with maple syrup. For added flavour, I paired the beans with young green onions and sesame seeds. This healthy side dish is prepared simply, and cooked under 10 minute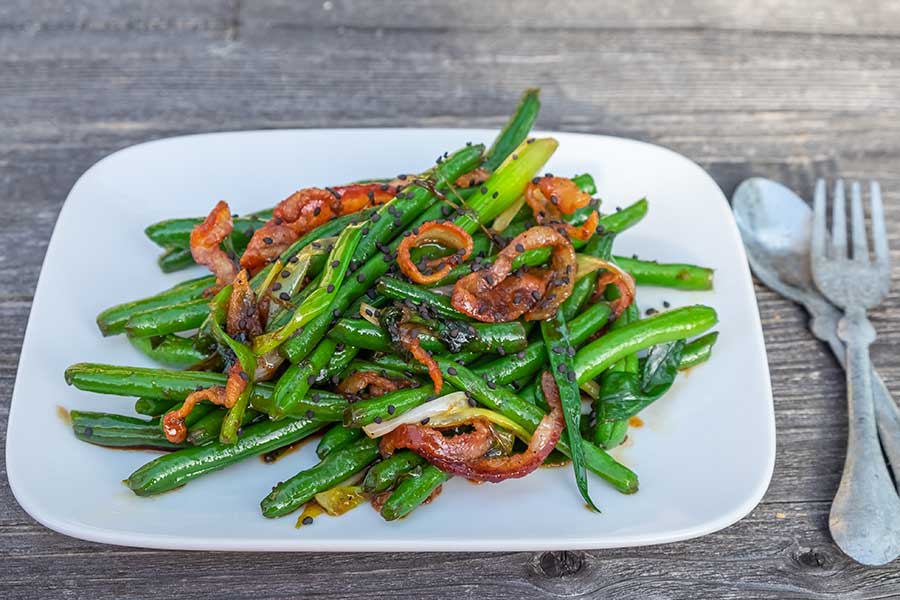 Looking for a healthier option of mashed potatoes? Try this delicious sweet potato and acorn squash mash recipe. This naturally gluten-free side dish is super simple to prepare and can be made a day in advance.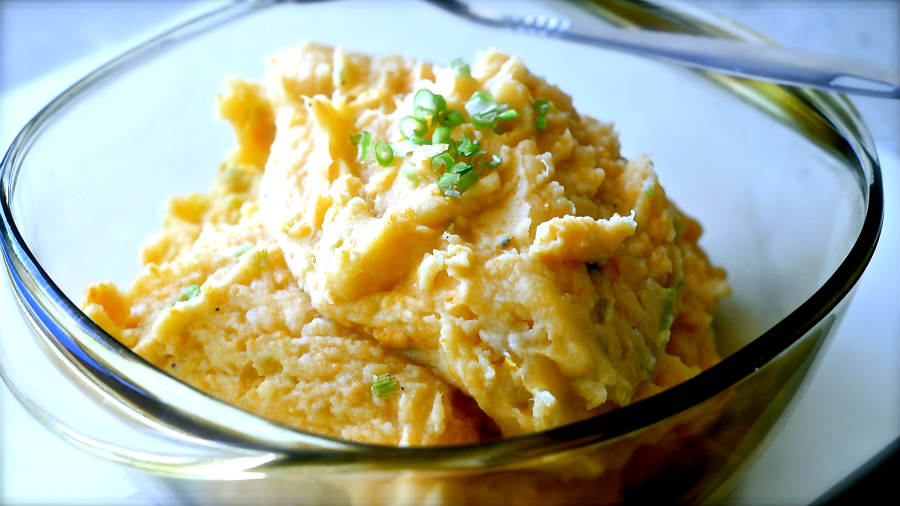 The tender white beans are accented with veggies and a freshly made light vinaigrette. What I love about this warm gluten-free side dish, it can be made in advance and can also be served at room temperature. A great side to make ahead when there is a lot going on in the kitchen.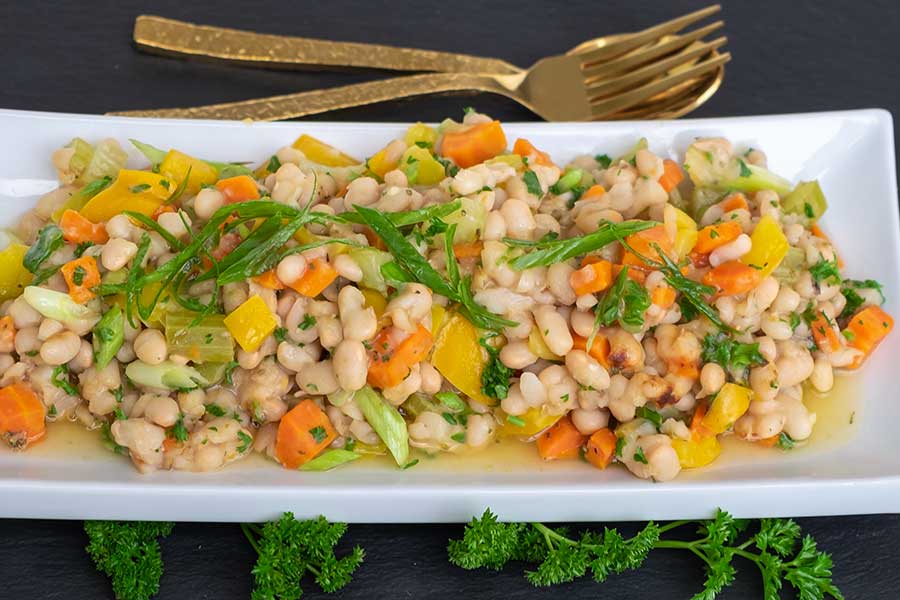 The Brussel Sprouts are crispy on the outside, with flavourful caramelized shallots, thyme and a hint of cracked pepper. This festive side dish has so much flavour, with only a handful of ingredients. This gluten-free vegan side dish is loved by even the pickiest eaters.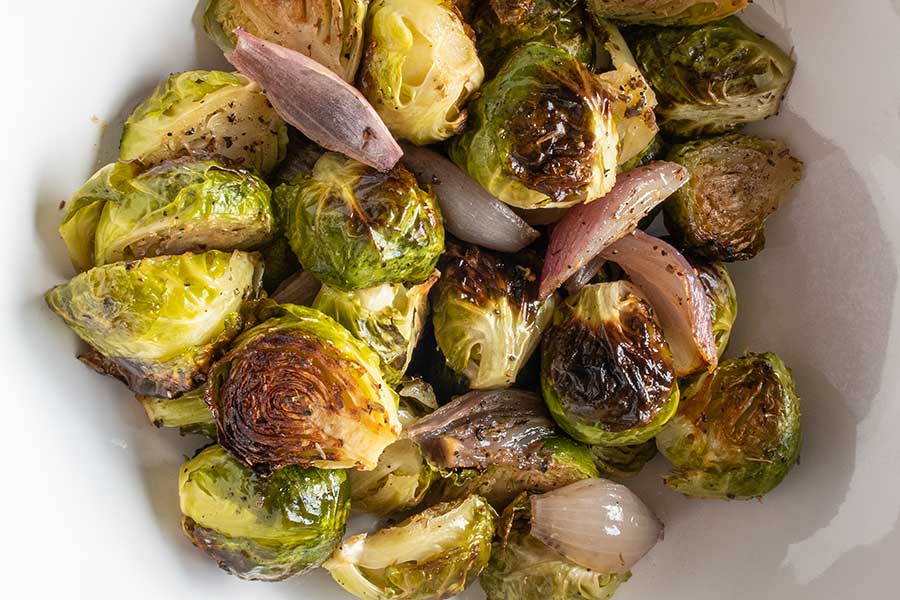 The potatoes are layered with leeks and Gruyere cheese and slowly baked in a creamy sauce mildly flavoured with garlic and herbs. This French version of scalloped potatoes…creamy, rich and a perfect make-ahead dish for company is another insanely delicious side dish.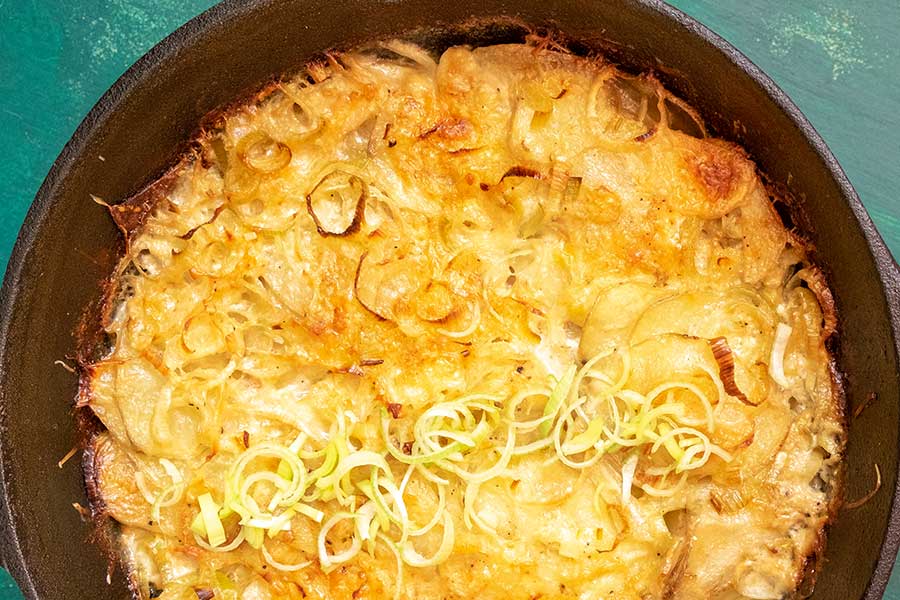 The port, orange zest and spices are what make this an exceptional cranberry sauce. The recipe is simple with outstanding results and this side dish is naturally gluten-free.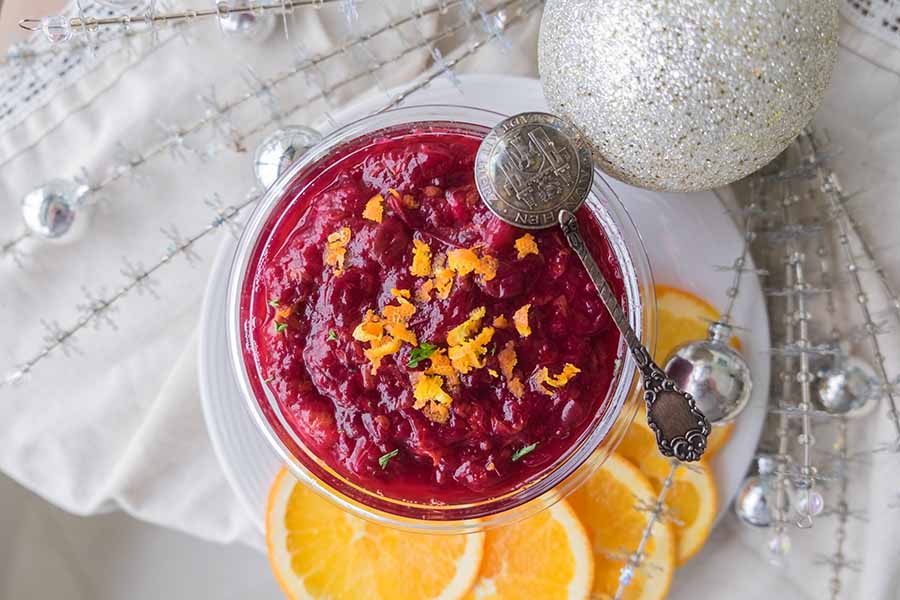 This Gluten-Free Spinach Souffle is cheesy fluffy…The best! Delicious, cheesy, savoury soufflé with spinach throughout lightly flavoured with garlic and nutmeg. This spinach soufflé recipe is a very special side dish to add to the festivities.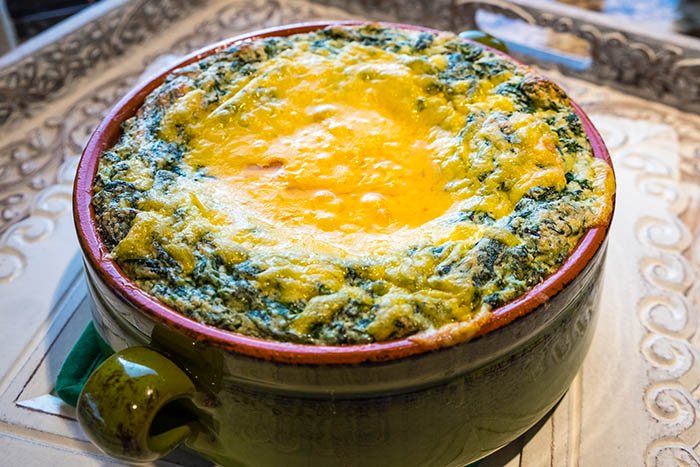 If you are on the hunt of a colourful healthy salad this rainbow salad is amazing! When it comes to salads, it is about textures and balance. This salad has it all and is very pretty and festive for every occasion. A beautiful side salad to add to your Holliday table.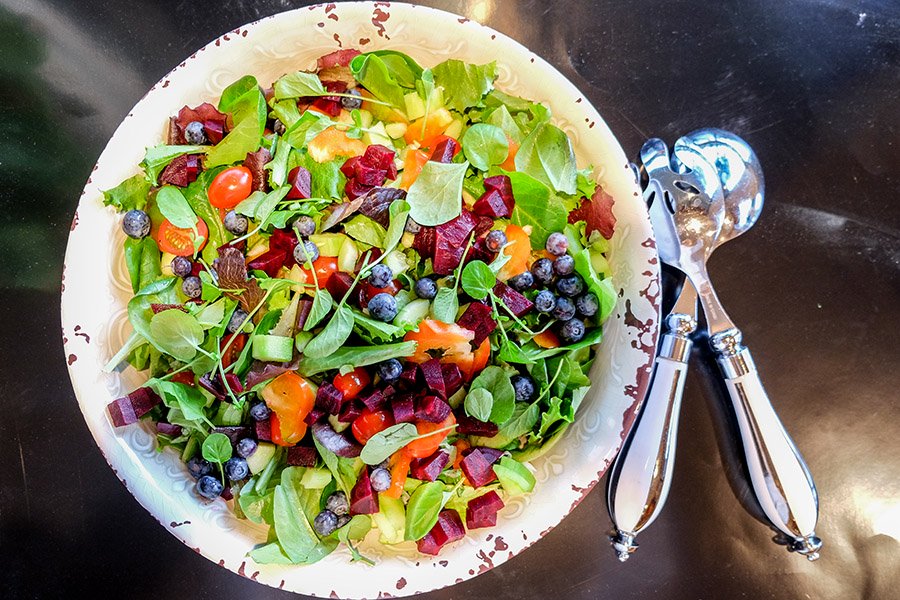 Mashed potatoes without the potatoes 🙂 Silky smooth, fluffy, lightly flavoured with garlic and super creamy without adding cream. What I love about this recipe, it is made simply using only 5 ingredients, and it takes only 15 minutes to make. This is a keto friendly recipe, so if you are following a low-carb diet, this recipe is for you!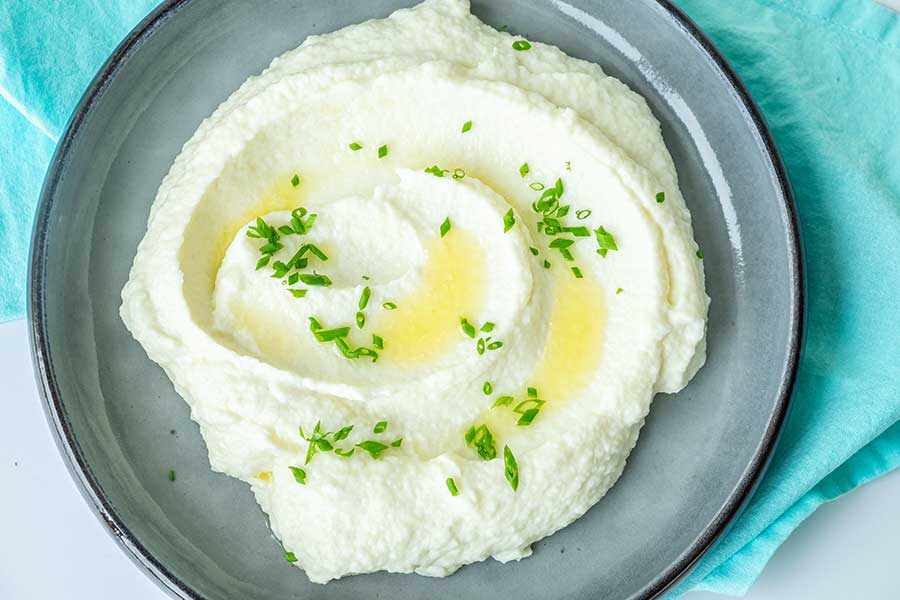 This creamy turnip and carrot mash is vegan, dairy-free, paleo and keto friendly, making it a favourite side to any entree. Why to have just a turnip or a carrot side when you can combine the two into creamy mash side that will go well with any main.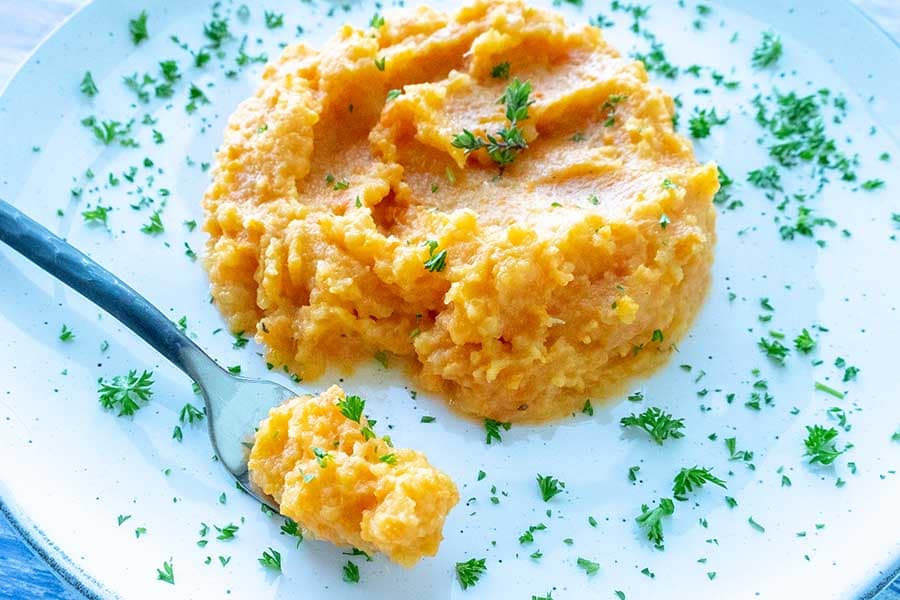 This Hearty Cabbage with Collard Greens dish will brighten up any meal. I can't think of anything in this gluten-free side dish that isn't healthy! This vegan dish is made with cabbage, young leaves of collard greens, tomatoes, garlic, olive oil and for added flavour caraway seeds. The veggies are cooked briefly, keeping the cabbage and collard greens tender with a little firmness. So delicious!!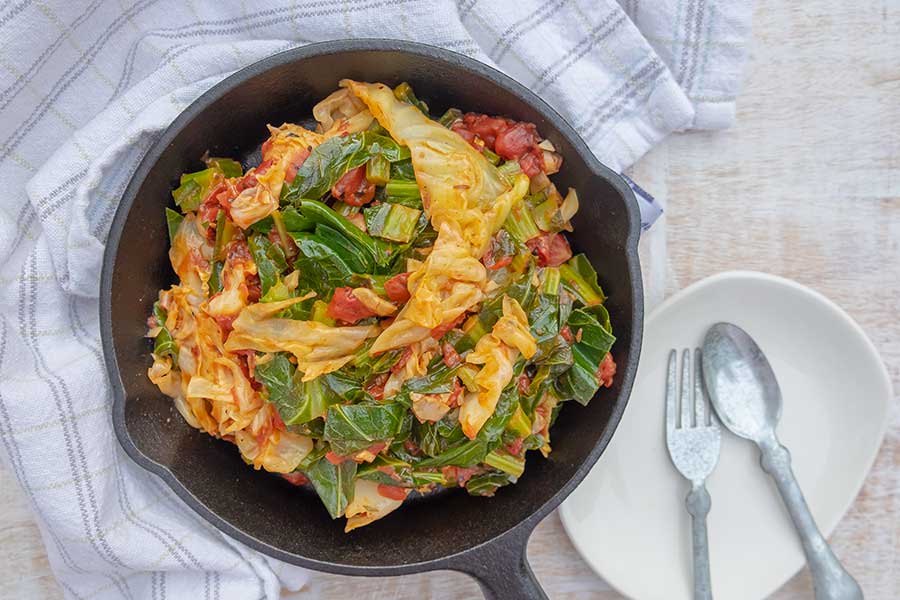 If I were going to make a potato side dish to impress my family and guests, it would definitely be this one. Although this potato dish is simple to make, the flavour of the garlic herb lemon butter makes them addictively delicious. The splash of fresh lemon juice adds a little tartness balancing the saltiness and herbs to perfection. To add even more flavour, I topped them with Parmesan cheese making them extra crispy.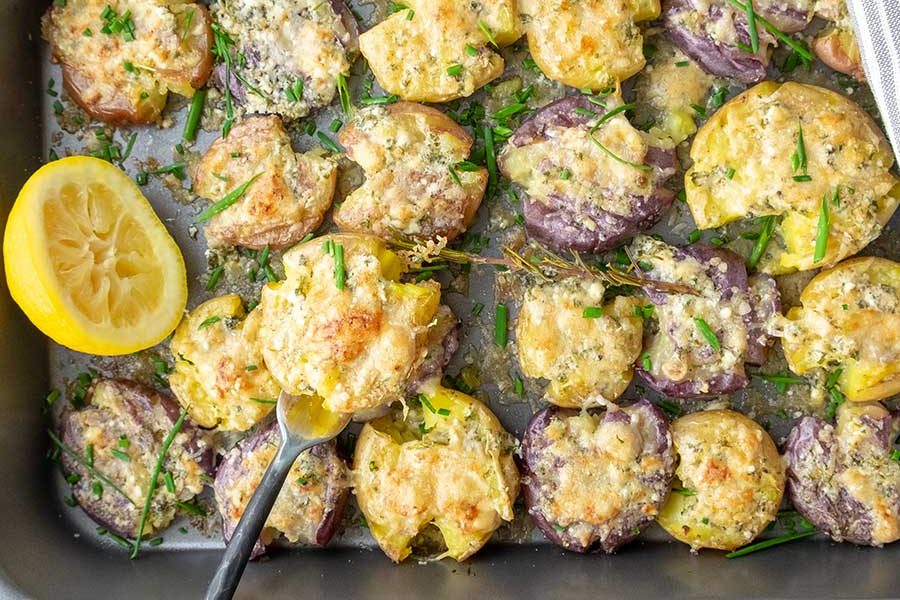 In this light beet salad, the sweet beets are marinated in a light vinaigrette making this side salad delightful. This healthy side dish tastes even better when it is made a day in advance. A perfect accompaniment to add for the diet savvy or someone that follows a plant-based diet.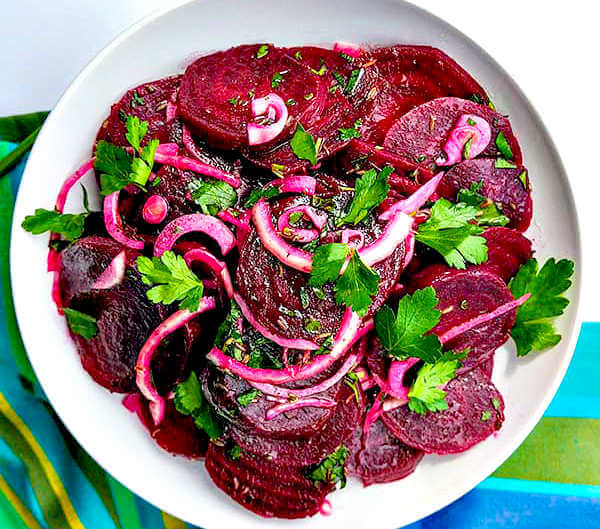 Turkey dinner needs a classic stuffing, one like my grandmother made. Because of everyone's dietary needs, it has become challenging during holiday gatherings. This is why I wanted to make a gluten-free, low-fat vegan stuffing that is light and airy and perfectly crisp on the outside. This gluten-free stuffing is a must recipe to try this holiday season.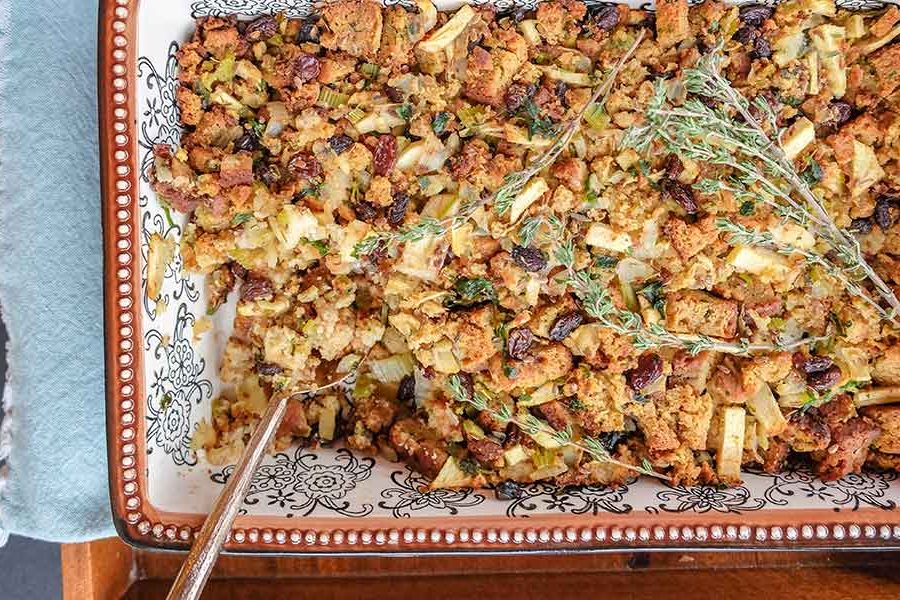 I am super excited about this butternut squash dish because it has so many little flavour nuances. Tender roasted sweet squash, warm onion and sage sauce, salty and sweet roasted pistachios and healthy pomegranate seeds. With so much complex flavour and exciting textures this butternut squash recipe is outstanding. A perfect gluten-free side dish to add to a Holiday table.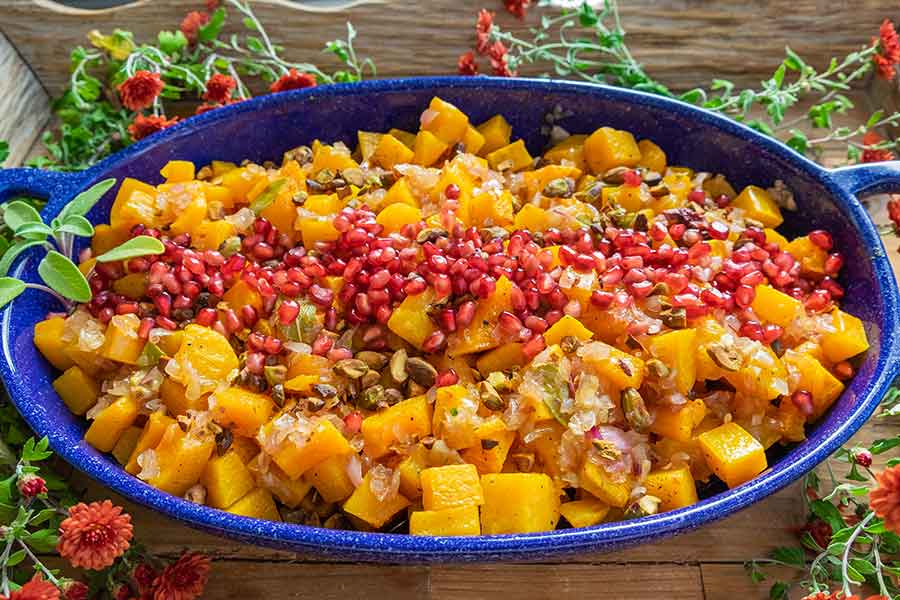 Extra creamy, cheesy, dairy-free, soy-free, gluten-free and so much healthier than traditional scalloped potatoes. But most importantly they are perfectly cooked and oh so delicious! This scalloped potato side dish will make everyone happy, especially those that follow a pant-based diet.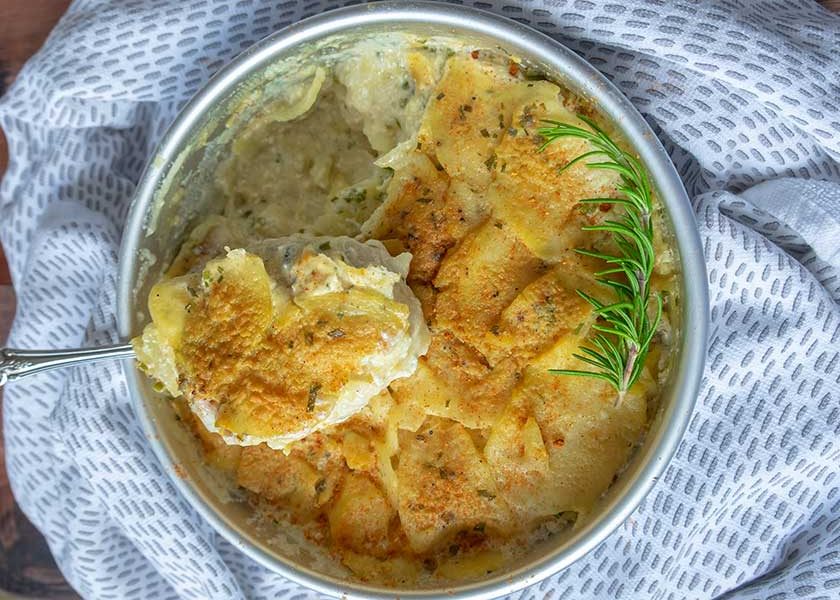 In this recipe, the Brussel sprouts are lightly caramelized, and the cranberries and apples add a slight tart flavour complimenting the little green cabbages. To add an earthy flavour and another texture, I added walnuts—a great finish for this festive dish.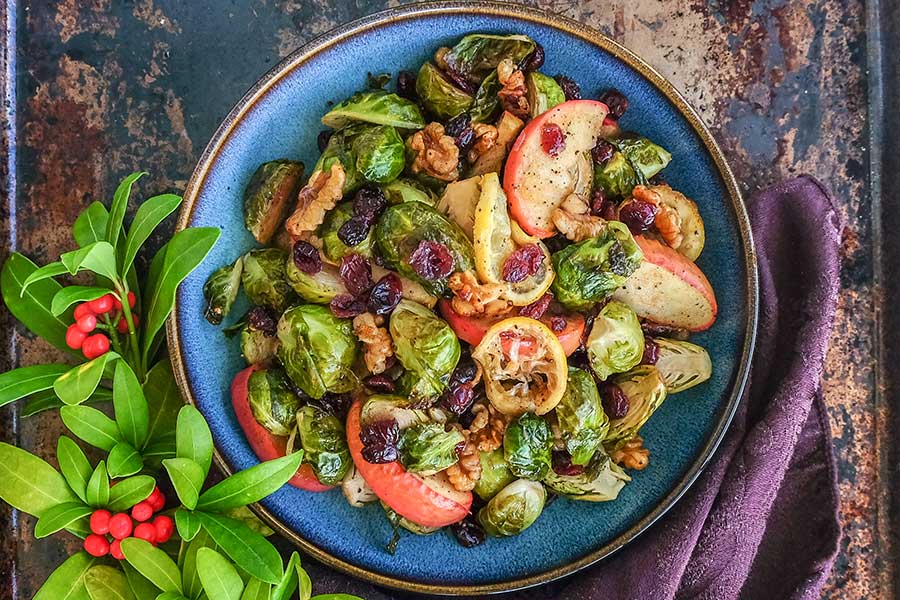 If you have gravy, you must have rolls as a side to soak up the gravy! In this pull-apart soft rolls recipe, there are no complicated flours, long kneading or waiting for hours for them to rise. The best part, they taste just like real rolls made with gluten. To spruce the rolls up a tad, I added fresh rosemary, but this is optional. Another herb I will try next time I make these pull-apart rolls is thyme. I think it will add depth to these already exceptional rolls.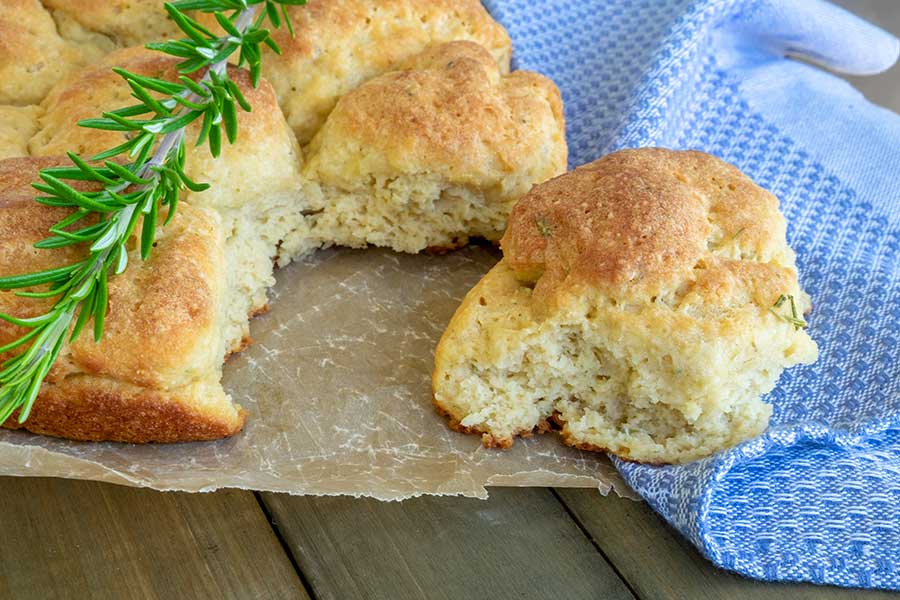 This salad features tomatoes and asparagus which are jazzed up with a light vinaigrette and fresh basil. Together these simple ingredients elevate this vegan salad into something memorable. Another super healthy naturally gluten-free side dish to add to the Holiday festivities.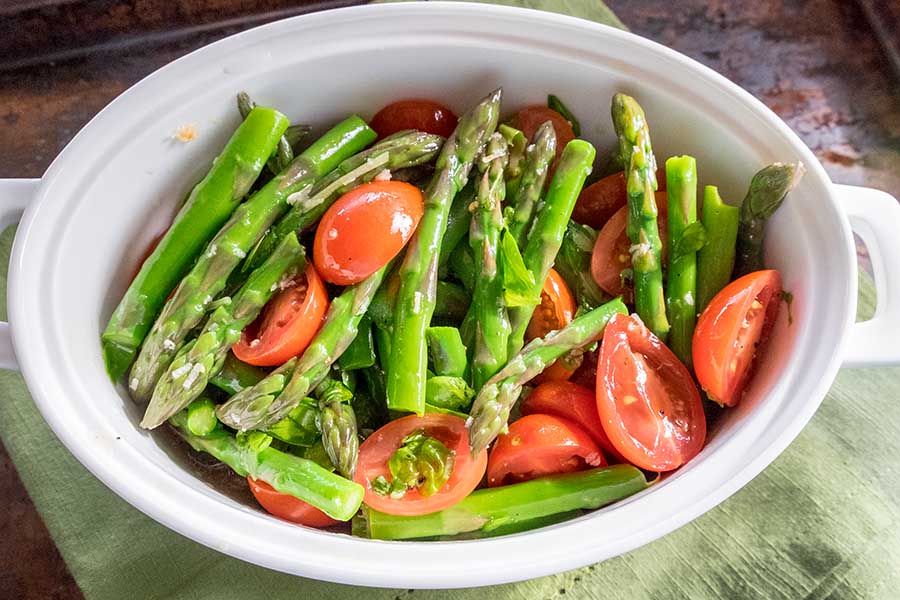 There are many variations of German potato salad. From hot to cold, with added bacon, mustard, mayo or pickles or a light vegan version such as this recipe. This German potato salad is a wonderful addition to Holiday dinners, because it will keep for hours without being refrigerated.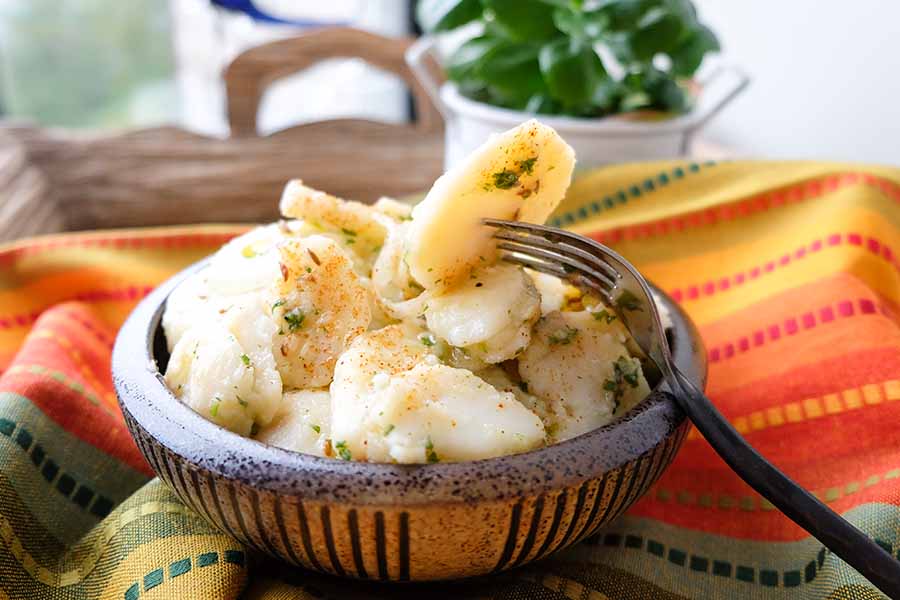 This vegan side dish is a healthy, creamy replacement for mashed potatoes. The yams and sweet potatoes are seasoned with fresh garlic, cumin and fresh lime juice. To make this mash extra creamy, I added coconut milk. Yam and sweet potato mash is a delicious and colourful vegan side dish to any meal. I must admit this is my favourite side dish for the Holidays.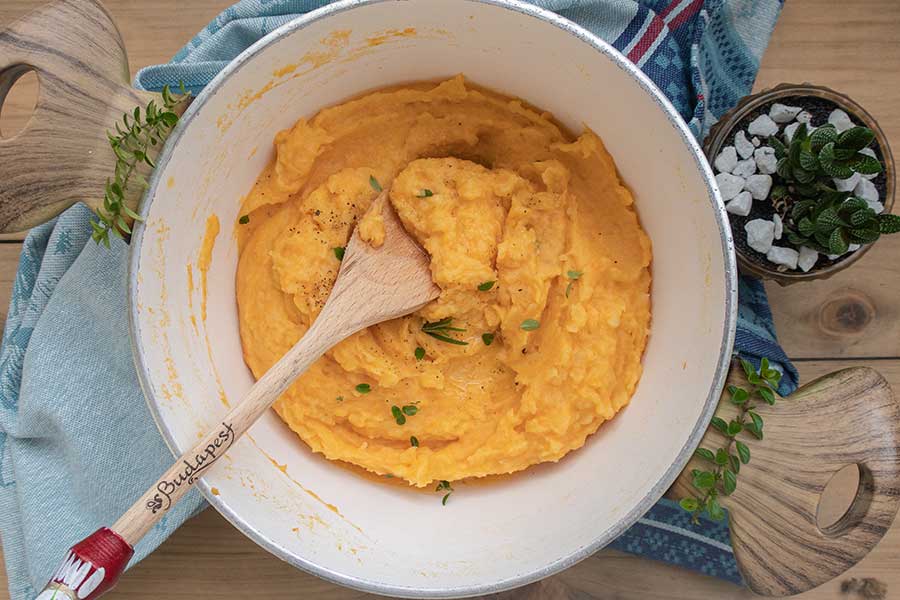 I wanted to leave the best for the last. This is one of the very first recipes I posted on my website and also the most downloaded recipe since 2014. I hope you give it a try. In this Roasted Fennel with Carrots vegan dish, the vegetables are lightly caramelized bringing out their delicate flavour. Easy to whip up and so darn delicious!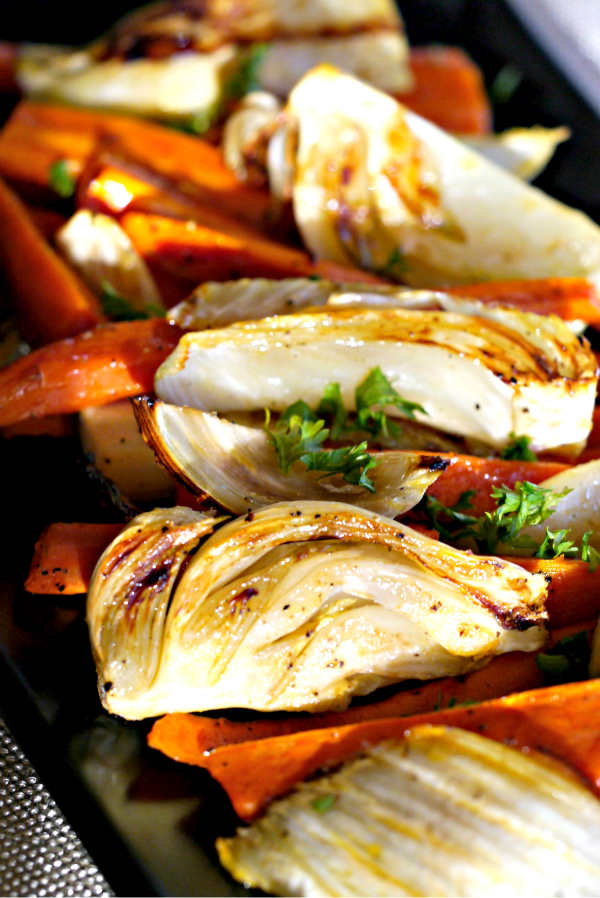 Affiliate Disclosure: Only Gluten-Free Recipes is a participant in the Amazon Services LLC Associates Program, an affiliate advertising program designed to provide a means for sites to earn advertising fees by advertising and linking to amazon.com. Please check out my sponsorship and disclosure policy page for more details