Simply Roasted Fennel With Carrots
Prep Time
5 Minutes
Difficulty
Easy
Cook Time
20 Minutes
Serves
4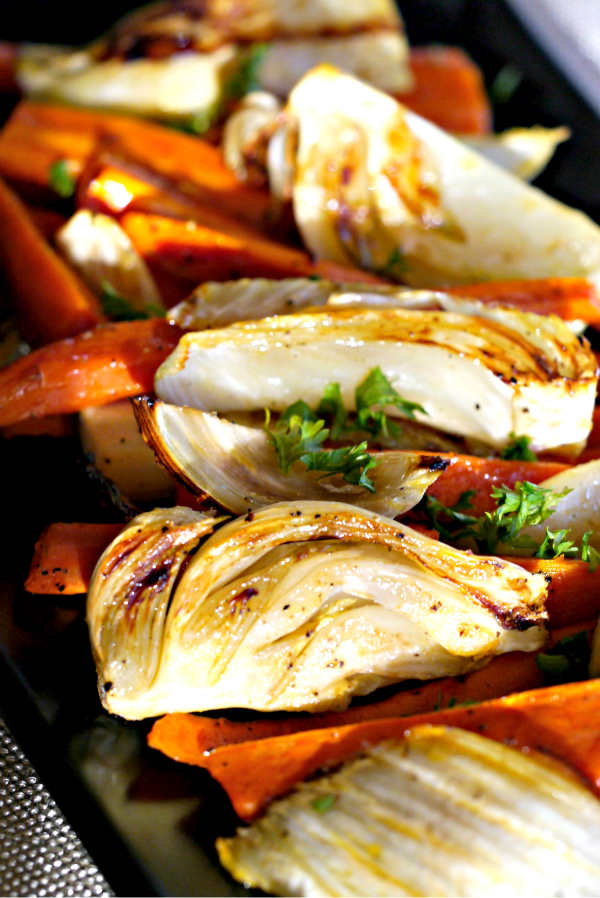 Average Rating: 4.5 | Rated By: 8 users
This dish is so simple to prepare yet the taste is absolutely wonderful.  Both fennel and carrots are packed with healthy nutrients that promote good health. This low fat, low cal side dish goes well with any main, but especially with maple glazed baked salmon steaks.
Ingredients
1 large organic fennel bulb cut into 1-inch slices
4 organic medium size carrots cut to ½ x 4-inch strips
2 Tbsp. extra virgin olive oil
½ tsp. GF ground black pepper
Sea salt to taste
1/4 cup fresh chopped organic parsley
Instructions
Preheat oven to 400 F
Alternately place carrots and fennel on a baking sheet lined with parchment paper.
Drizzle with olive oil and season with black pepper and sea salt
Bake for 20 minutes, turning halfway
Sprinkle with fresh parsley
Similar Recipes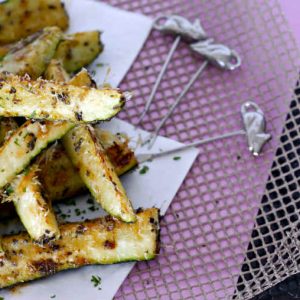 Gluten-Free Baked Zucchini Fries
These baked zucchini fries are lightly spiced with a crunchy Parmesan coating. Most zucchini fries are high in fat because they are deep-fried. In this recipe, they are baked making them lower in fat and calories. Serve as a healthy snack or an appetizer. Careful, these fries are very addictive so make extra! Read More
Prep Time
15 Minutes
Difficulty
Easy
Cook Time
15 Minutes
Serves
4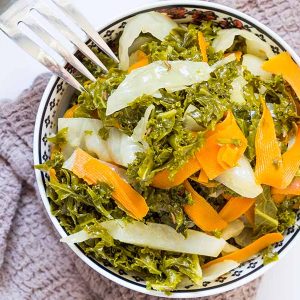 Braised Kale with Cabbage and Carrots
This dish is so simple to prepare yet tastes absolutely wonderful. Kale, cabbage and carrots make tempting partners in this tasty dish. Serve over rice or as a side with a main dish. This vegan dish is packed with healthy nutrients, enjoy! Read More
Prep Time
15 Minutes
Difficulty
Easy
Cook Time
25 Minutes
Serves
4-6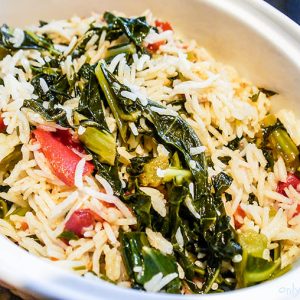 Collard Greens Tomato and Garlic Rice
Stay on top of tasty rice delights with healthy collard greens, tomatoes, and garlic. This vegetarian side is loaded with super nutrients such as vitamin A, K, C, Calcium and is also high in fiber. Collard greens make a nice change to kale or cabbage Read More
Prep Time
10 Minutes
Difficulty
Easy
Cook Time
25 Minutes
Serves
4