25 Gluten-Free Apple Recipes for Beginners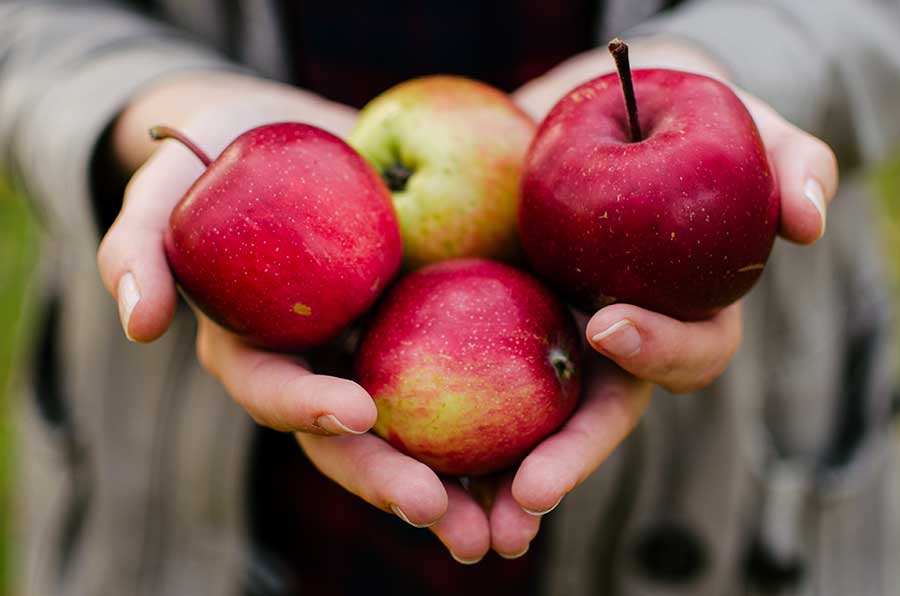 25 Gluten-Free Apple Recipes for Beginners
These recipes are just in time for apple season for beginners and seasoned chefs. If you're new to baking without gluten, these easy apple recipes are a great place to start. Whether you're looking for a classic apple pie or something a little different, we've got you covered.
With just a few simple ingredients and a little time, you can bake delicious gluten-free apple treats that the whole family will enjoy.
Apples are naturally gluten free, as are all fruits and vegetables. However, processed fruits and vegetables are not safe for people with celiac disease or gluten intolerance because they often contain gluten. So why not try some of these delicious apple recipes? You know they are gluten free.
best apples for cooking
Some of our favorite choices are Granny Smith, Honeycrisp, Braeburn, and Pink Lady apples.
How to keep apples from browning?
If you are a beginner at cooking with apples, these tips will help you keep apples from browning.
One way is to soak them in water with a few drops of lemon juice, apple cider vinegar or pineapple juice. The citric acid from the juice or vinegar will slow the chemical reaction and prevent browning.
Salt water method:
Use 1/4 teaspoon salt to 2 cups of water.
Soak apple slices in the salt water for 10 minutes, then rinse before serving or storing in a ziplock bag.
Squeeze as much air out of the bag as possible before sealing it.
The most important part of keeping apples from browning is to reduce the apple's exposure to air after it's been cut.
baking with apples for beginners
When baking with apples, there are a couple of key things to keep in mind. First, you want to make sure you choose the right type of apple.
For example, Granny Smith apples are great for pies because they hold their shape and don't turn to mush when cooked.
Second, you want to make sure your apples are properly prepped before you start baking. This means peeling and slicing them into even pieces, so they cook evenly.
Can I use other fruit in these recipes?
Yes! If you don't have apples on hand or want to mix things up, feel free to use pears, or stone fruits, like apricots, peaches or plums, in these recipes. Just be sure to adjust the cooking time as needed.
Most popular fall apples
There are so many different types to choose from when it comes to apples. But when it comes to fall baking, these are the most popular apples:
1. Granny Smith: Granny Smith apples are tart and acidic, making them ideal for pies and other desserts where you want a little tang.
2. Honeycrisp: Honeycrisp apples are sweet and juicy, making them perfect for cakes and other baked goods where you want a lot of flavor.
3. Golden Delicious: Golden Delicious apples are sweet and mellow, making them ideal for cobblers and other recipes where you want the apple flavor to be prominent.
4. Rome: Rome apples are firm and slightly tart, making them good all-purpose apples for baking.
5. Jonathan Apples: Jonathan apples are tart and tangy, making them ideal for pies and other desserts where you want a slight acidity.
best apples for snacking
Apples are a healthy option if you're looking for a delicious, gluten-free snack! But it can be hard to know which one to choose.
Here are some of the best apples for snacking, whether you're looking for something sweet or tart:
Cortland: This apple is perfect for those who like a balance of sweet and tart flavors. It's also one of the best varieties for baking.
Fuji: This is a sweet apple with a crisp texture, making it ideal for snacking.
Gala: Another sweet option, Gala apples are perfect for people who prefer a softer bite.
Granny Smith: This tart apple is a classic choice for snacking or baking. Its firm texture makes it perfect for sauces or other recipes.
best spices for apple recipes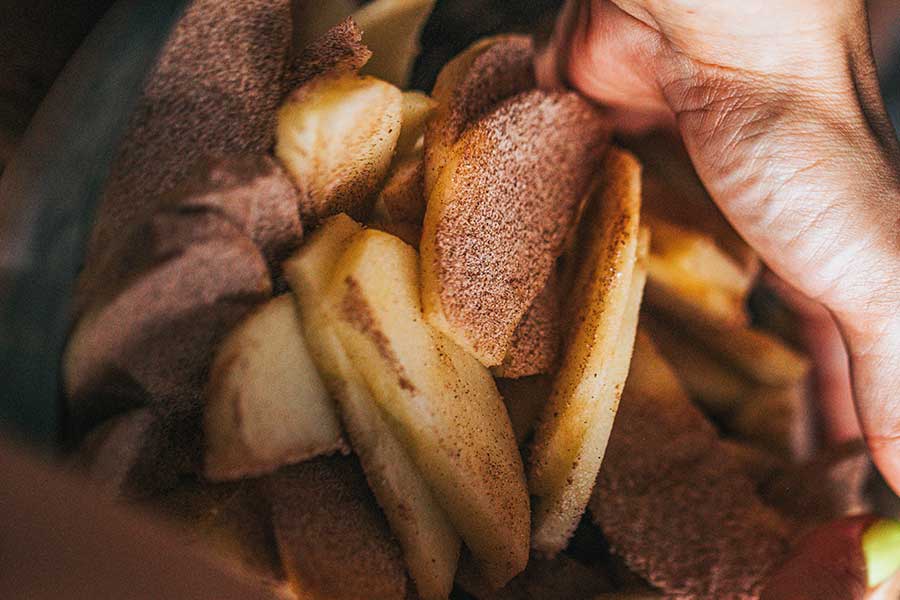 There are a few key spices that can bring out the flavor of this fruit. Our favorites are cinnamon, nutmeg, cloves, ginger and cardamom. They are all great choices.
If you're unsure which one to use, start with cinnamon and experiment with the others until you find the perfect combination for your taste buds.
our easy gluten free apple recipes are for beginners
Today's gluten free apple recipes are perfect for novice bakers looking to create simple yet scrumptious desserts and snacks.
From pies and tarts to cakes and muffins, these recipes are sure to satisfy your sweet tooth. And because they're gluten free, they're also perfect for those with celiac disease or have gluten sensitivities.
So whether you're a novice baker or simply looking for easy baking recipes, be sure to check out our list of gluten free apple recipes.
Is it true apple a day keeps the doctor away?
We all know the saying "an apple a day keeps the doctor away," but is there any truth to it? According to the Harvard school of public health, there might be!
Apples are packed with fiber, healthy nutrients, and antioxidants that can boost your immune system, help lower cholesterol levels, and may even reduce the risk of developing certain cancers.
So, if you're looking for a delicious way to stay healthier this autumn, why not try one of these gluten-free apple recipes? From apple donuts to apple bread, we've got something for everyone.
And the best part is these recipes are easy enough, even for beginners! If you're new to baking without gluten, don't worry – we've got some tips and tricks to help you get started.
25 Gluten-Free Apple Recipes for Beginners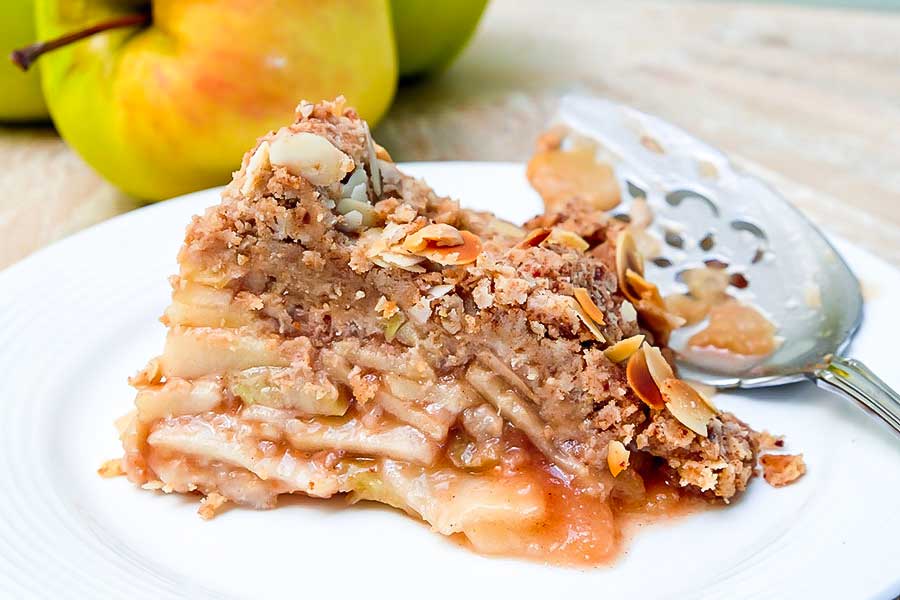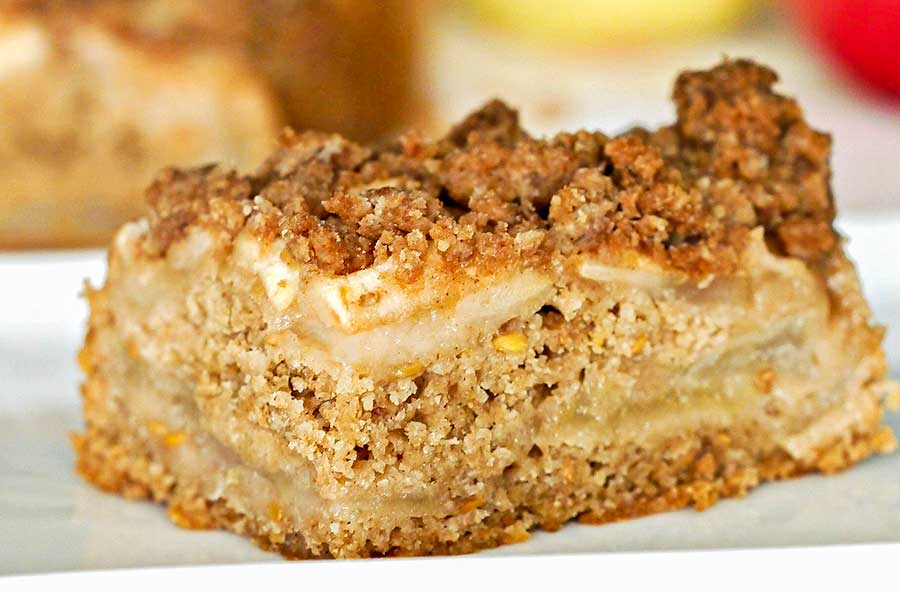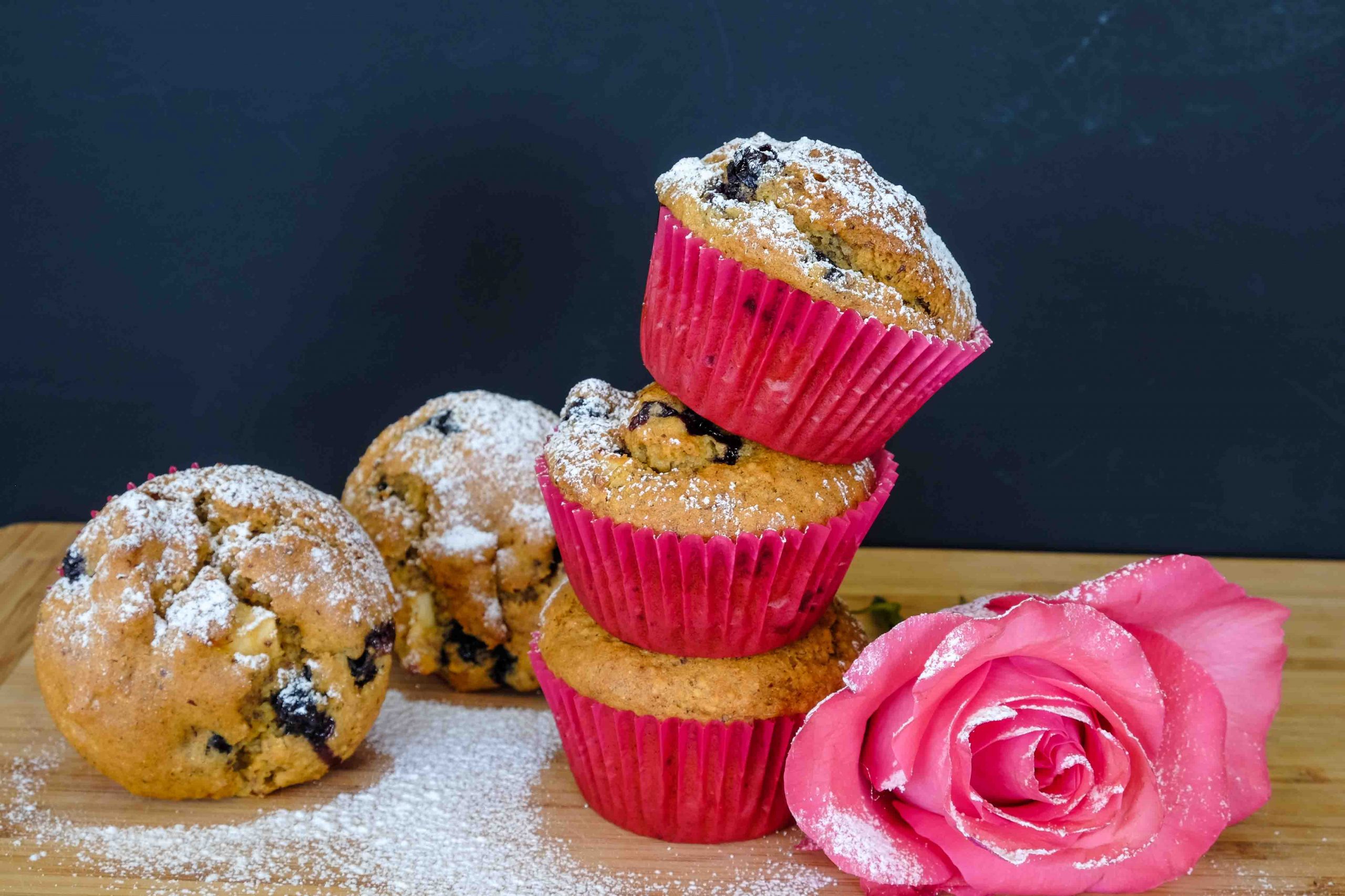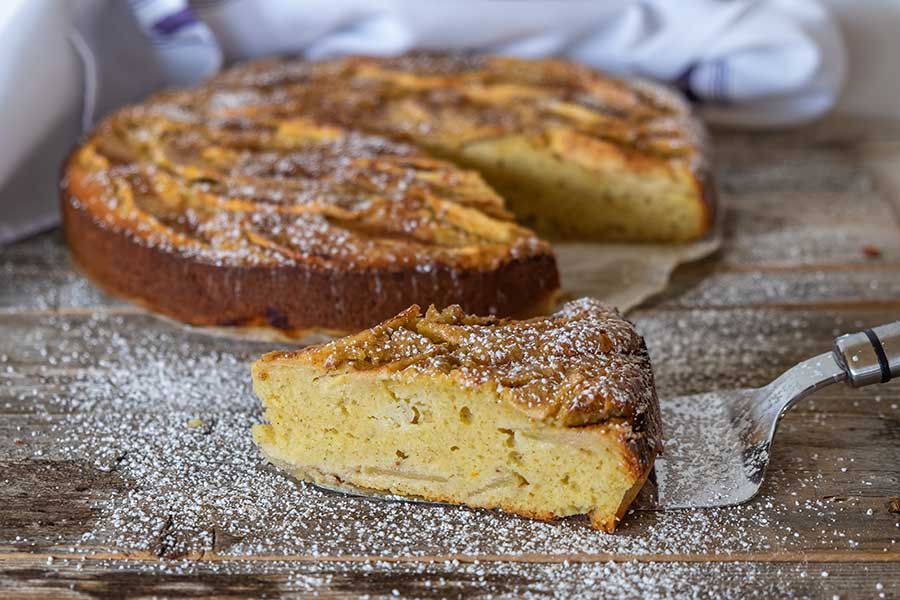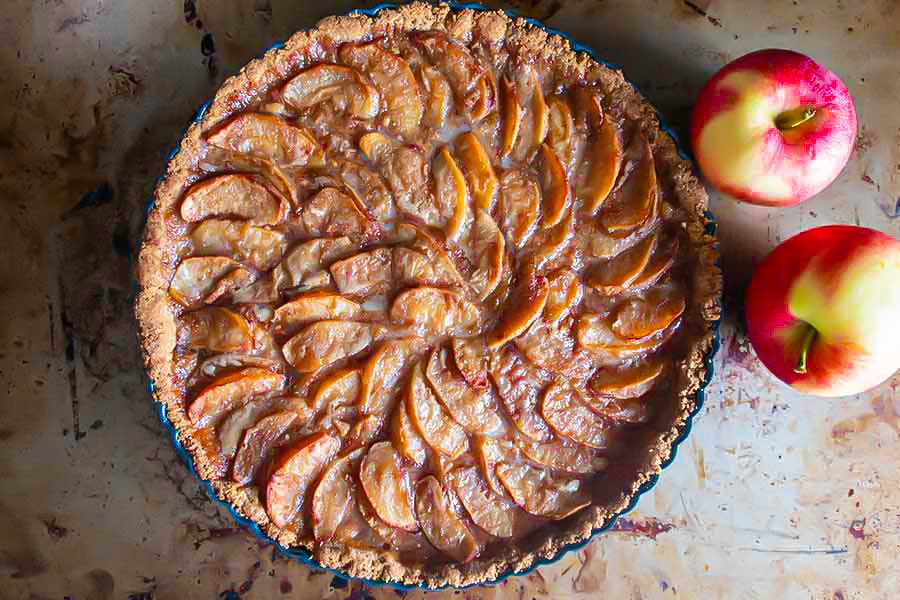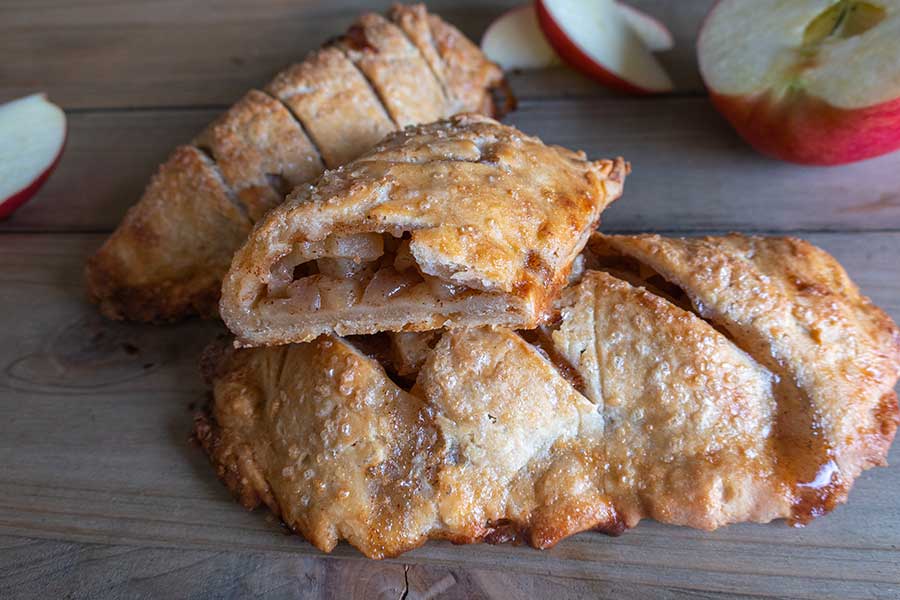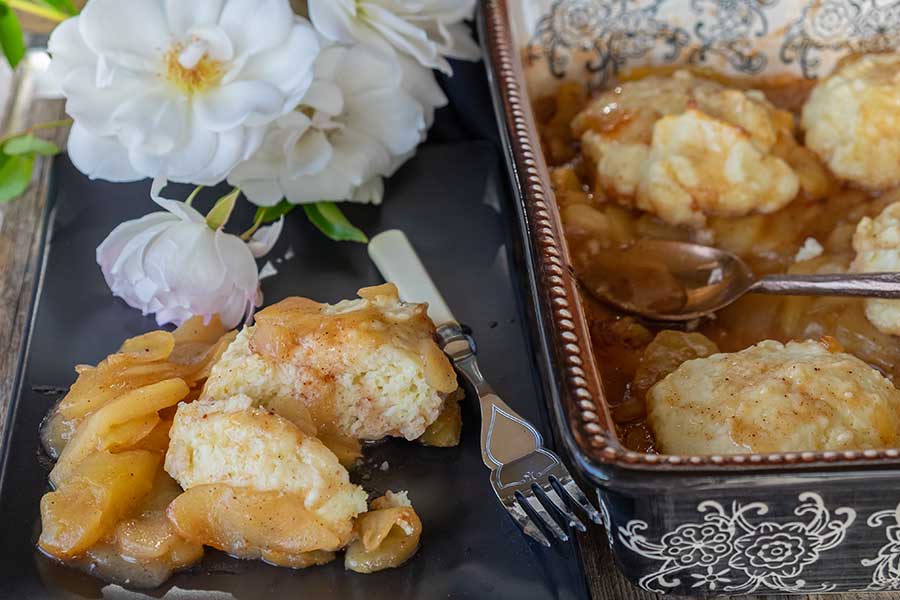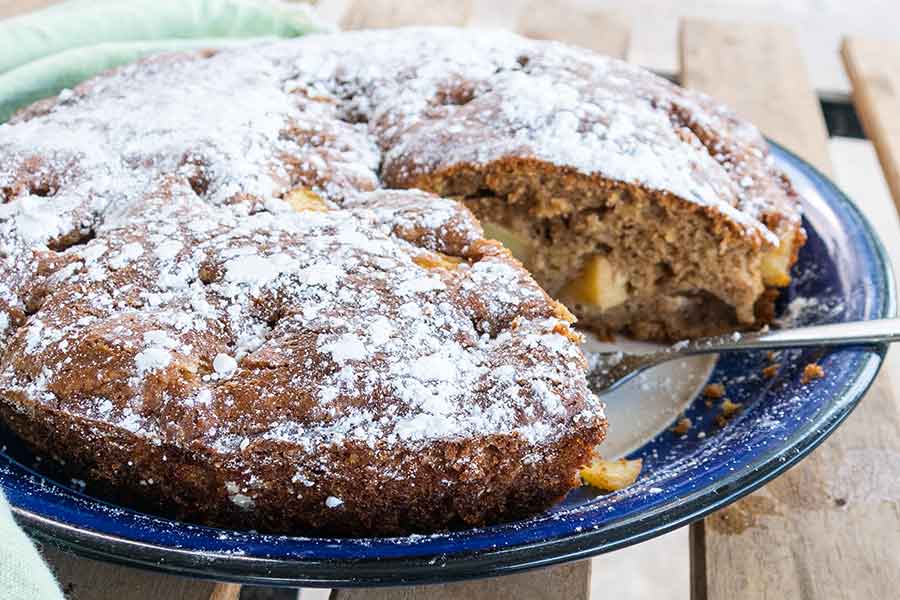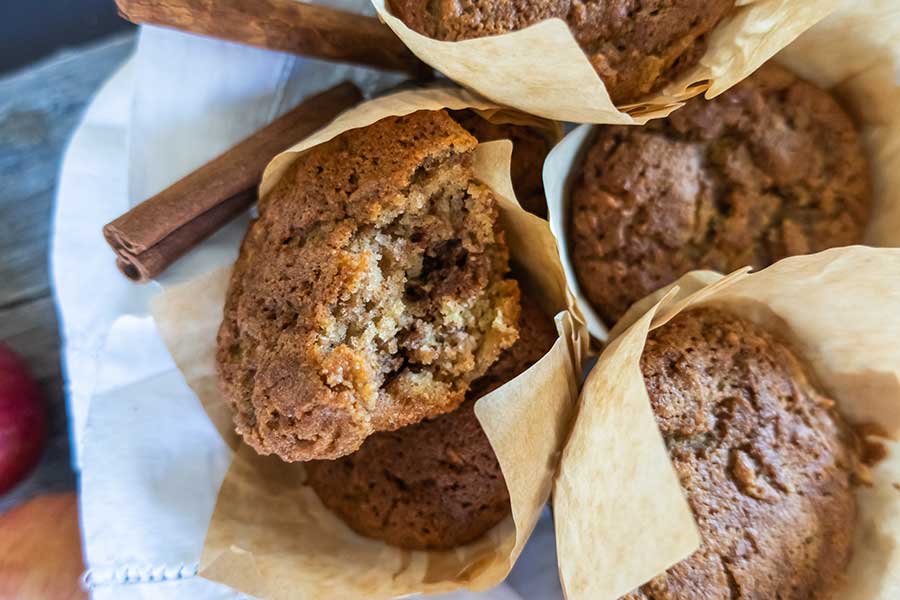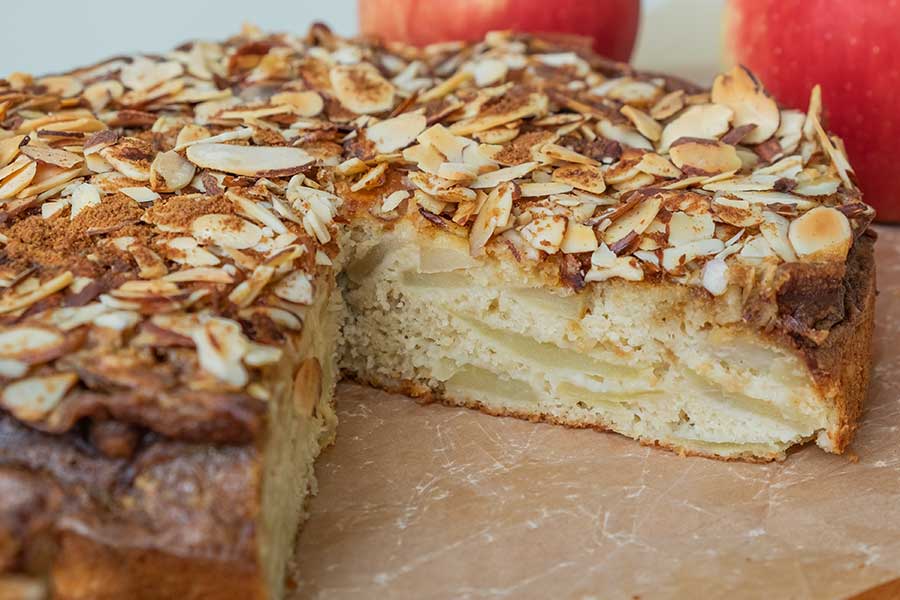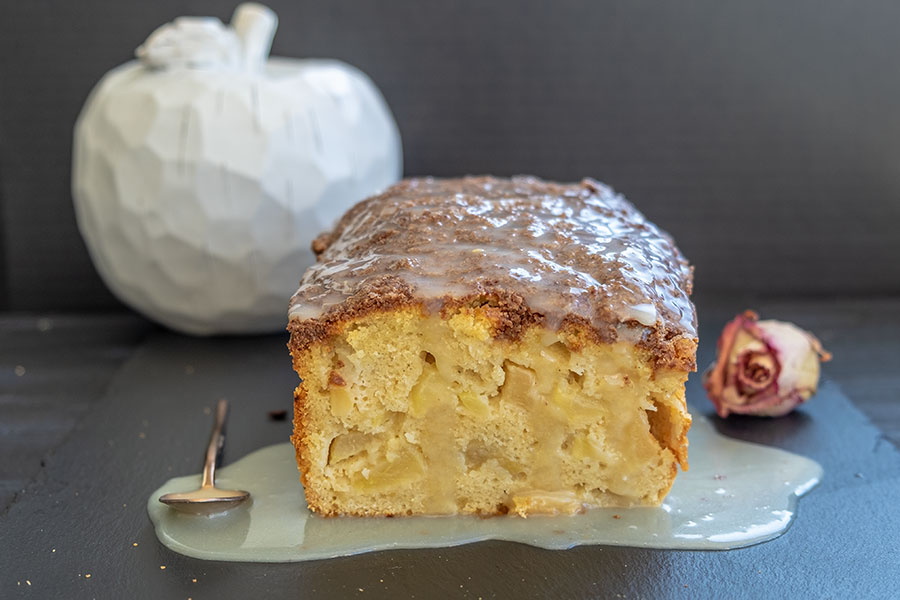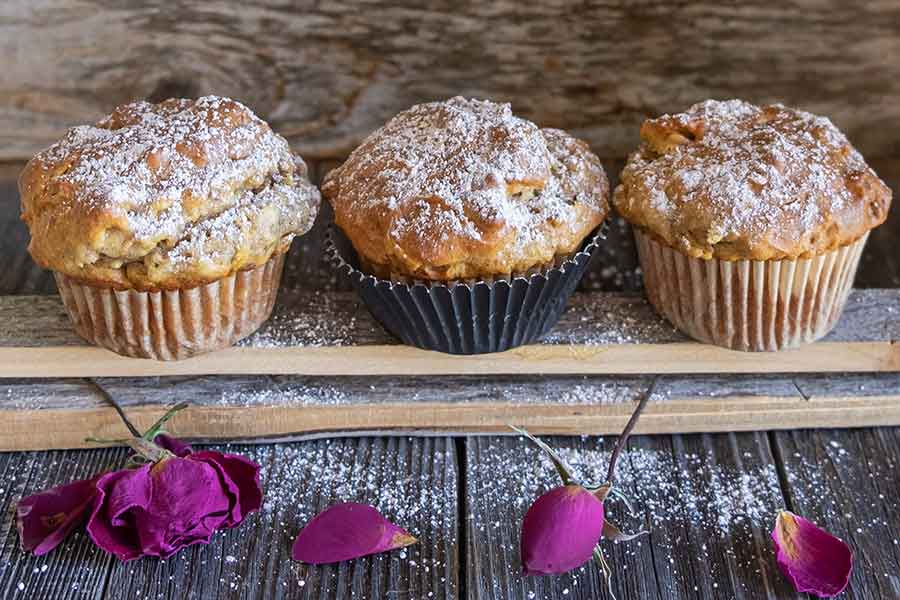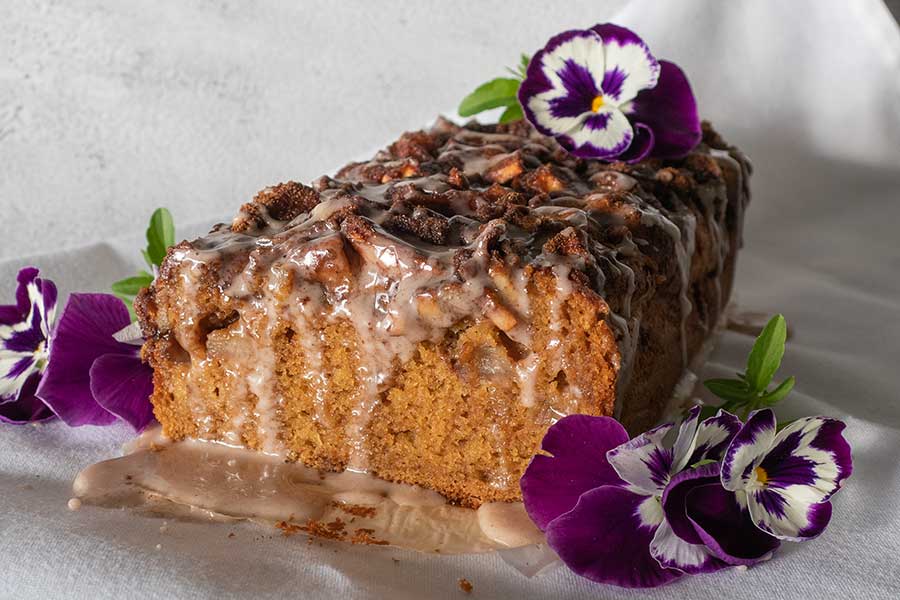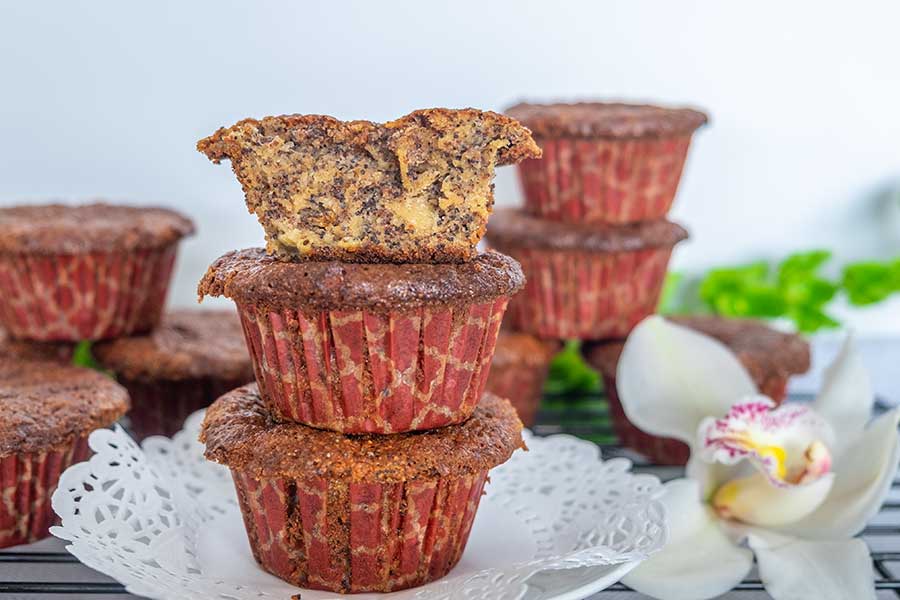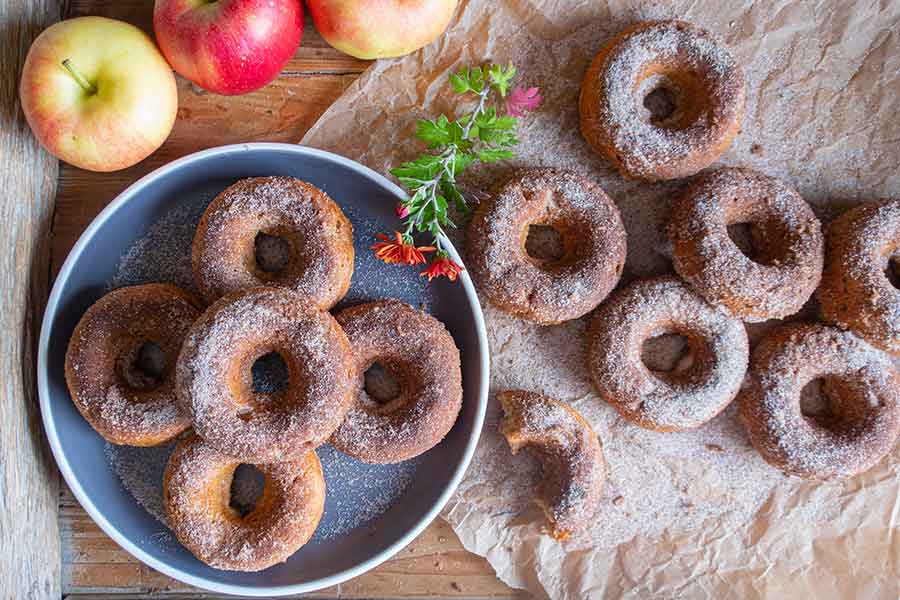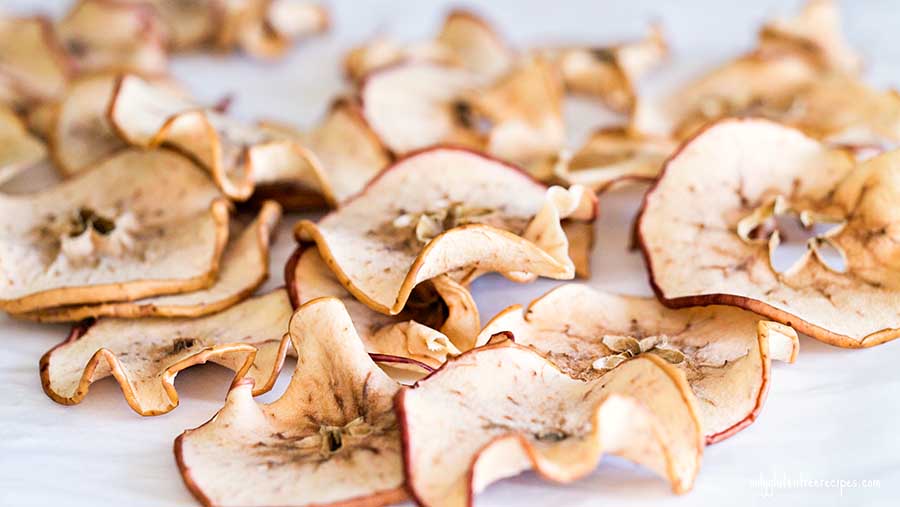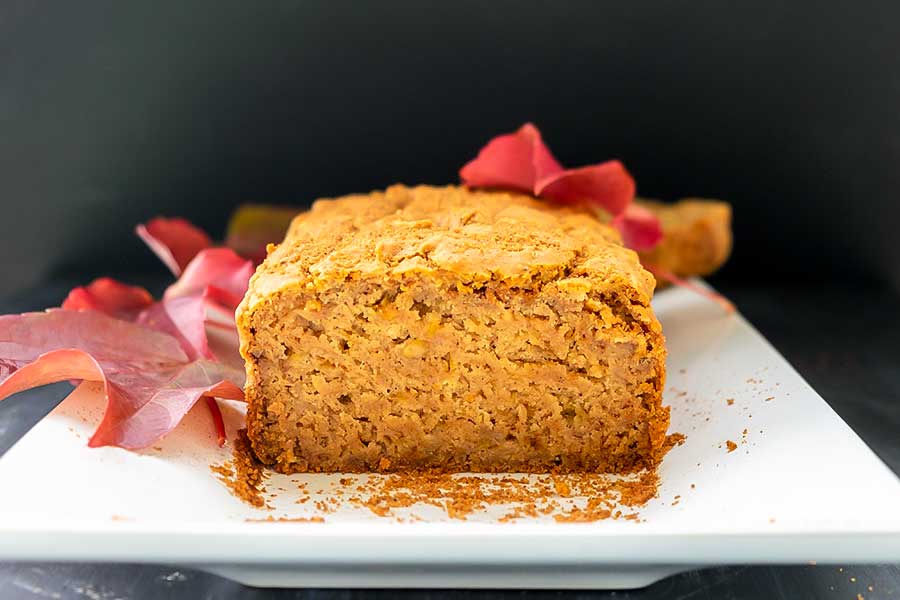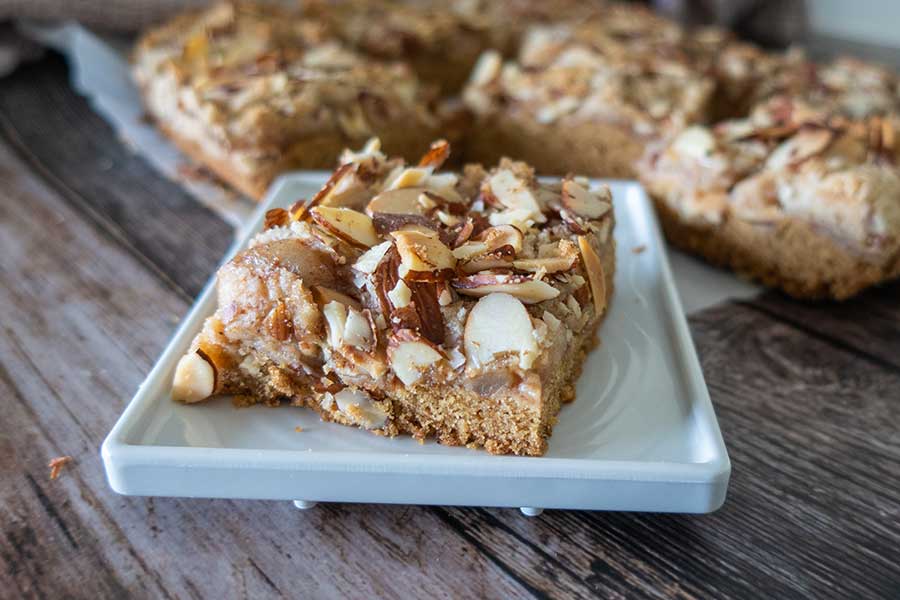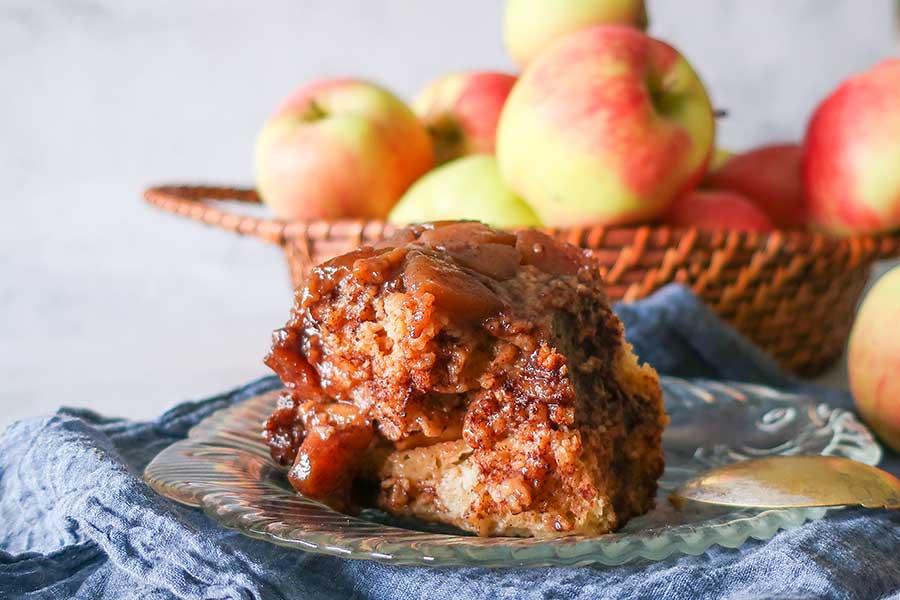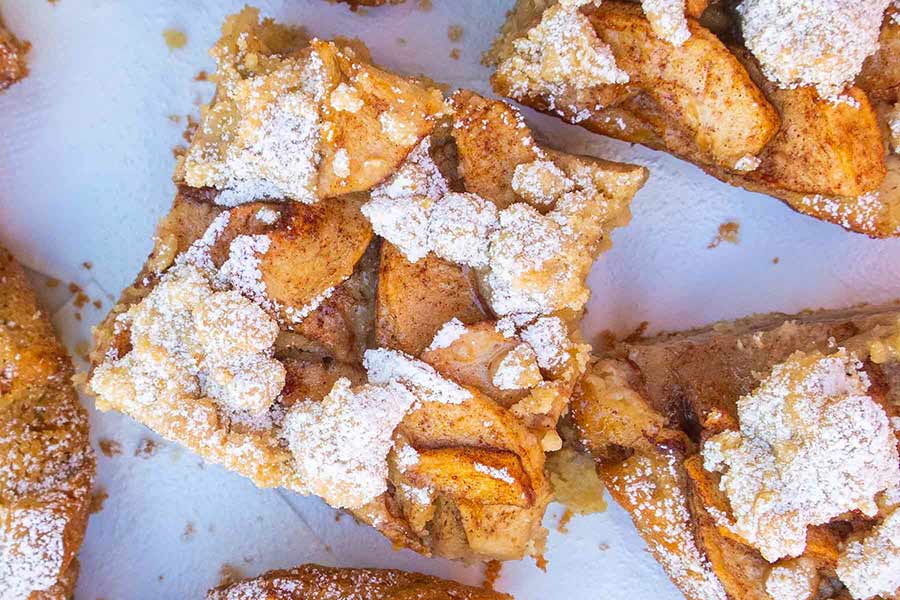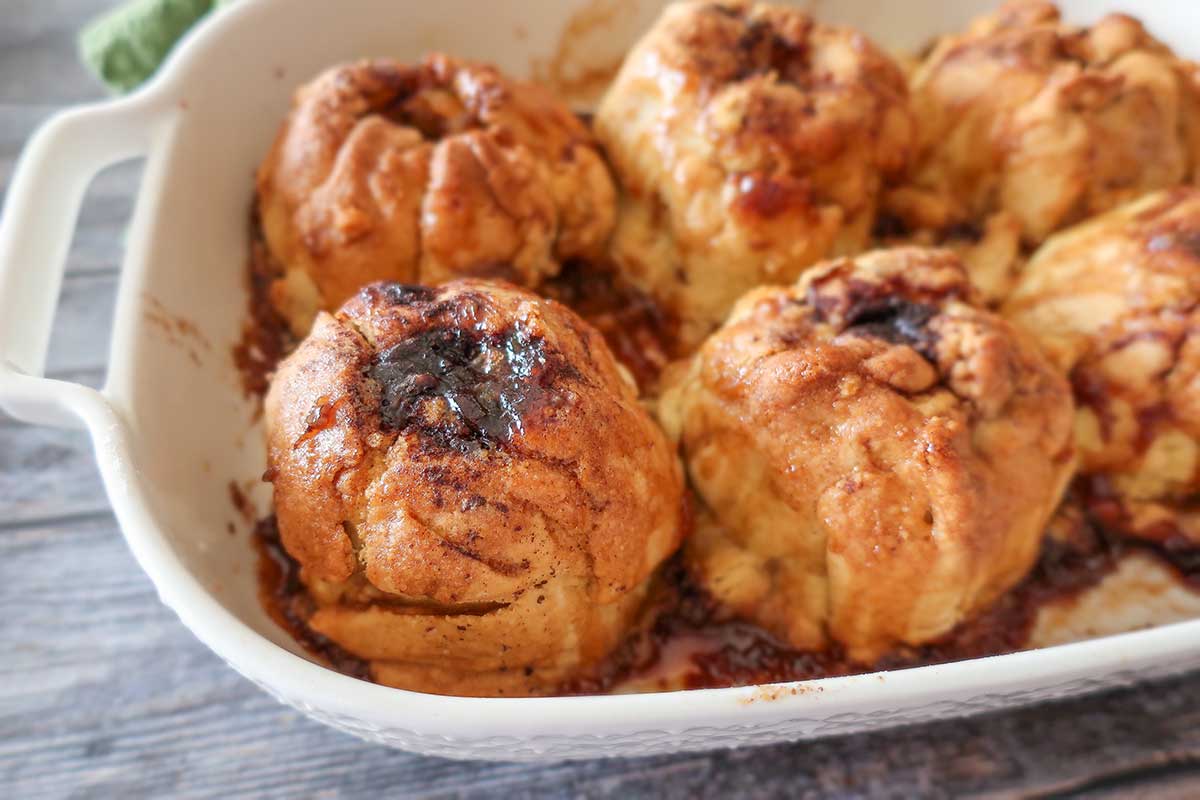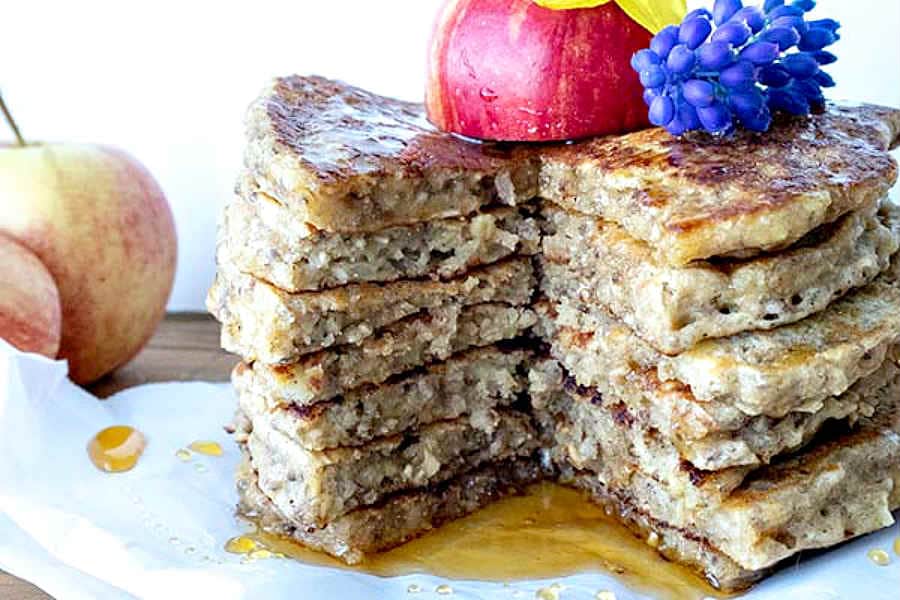 The aroma of apple desserts baking in the oven fills our home with a comforting and inviting scent, leaving us feeling nostalgia and coziness. Apples can be used in a wide range of gluten-free desserts, they are widely available, affordable, and add healthiness to our diet.
Apples are often associated with autumn, making them a symbol of the changing seasons and the harvest. Enjoy!
Let's Connect!
Be sure to FOLLOW US on FACEBOOK or, check us out on PINTEREST. And don't forget to sign up for our newsletter. We always have something new and exciting for you!
Many thanks!
Kristina xx