Gluten-Free Apple Raisin Fritters {Dairy-Free}
Prep Time
10 Minutes
Difficulty
Easy
Cook Time
3 min each Minutes
Serves
32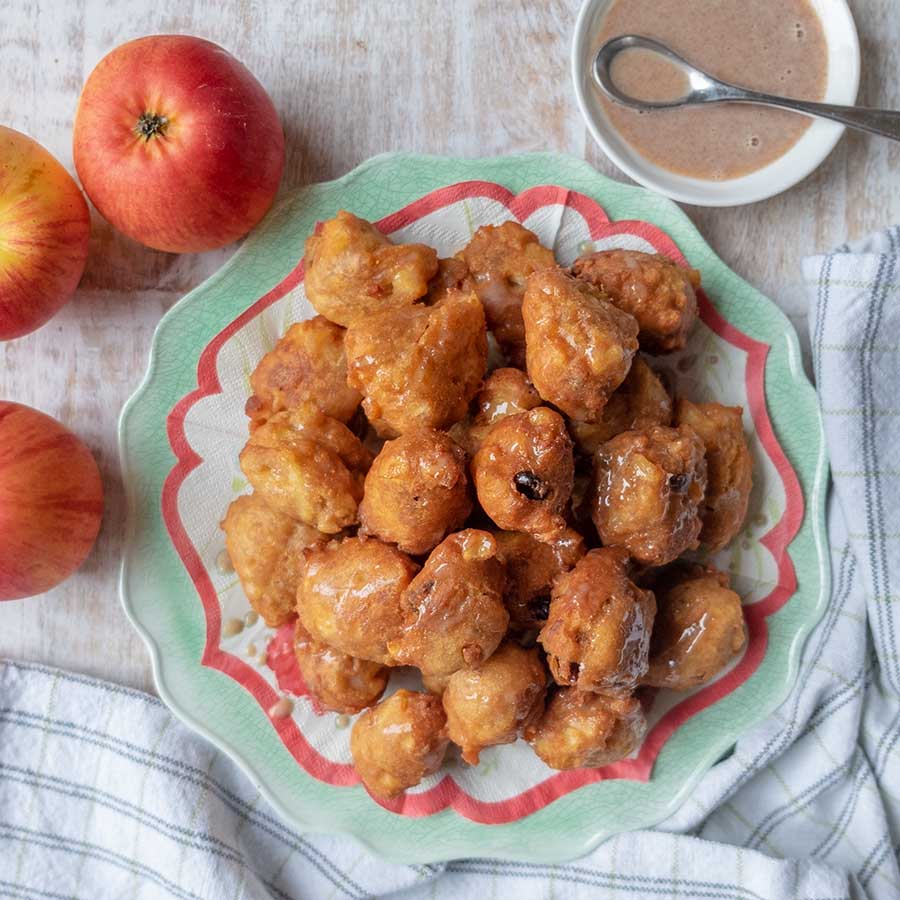 Be the first to rate this recipe.
It is not often I get this excited about one of my gluten-free recipes. First, let me explain what apple raisin fritters are. They are something like mini donuts except much better. Why, because they are packed with fresh apples, raisins, cinnamon, vanilla and very little maple syrup for sweetness. These gluten-free fritters are amazing 😉 The texture of these delicious morsels is, soft and pillowy on the inside and a little crispy on the outside, oozing with apples, raisins and cinnamon. I promise you, they are the BEST gluten-free fritters. The wonderful thing about this recipe is, they are super easy to make with ingredients you probably already have in your pantry. When I made them this morning, all it took is 30 minutes and I had 32 gluten-free apple raisin fritters on a plate. I have added simple to make maple cinnamon glaze for extra goodness, but they are delicious just as is. You can also sprinkle them with some fine grain coconut sugar if you like instead of the glaze. How can something like fresh apples, raisins and cinnamon made into mini donuts not be heavenly? Please, if you make them let me know what you thought. I always love to hear from you!
Ingredients
1¾ cup white rice flour
1/3 cup tapioca flour/starch
2 tsp. GF ground cinnamon
1/2 tsp. Himalayan salt
¾ cups milk non-dairy milk
2 large eggs
1/4 cup pure maple syrup
2 Tbsp. Extra virgin olive oil or avocado oil
1 tsp. pure vanilla extract
2 cups peeled & finely chopped apples (about 2 large apples)
1/2 cup raisins
Vegetable oil for frying
MAPLE CINNAMON GLAZE
¼ cup non-dairy milk
2 Tbsp. Pure maple syrup
1 tsp. pure vanilla extract
1/2 tsp. GF ground cinnamon
Instructions
In a large bowl combine flour, baking powder, cinnamon and salt
In a separate bowl whisk together milk, eggs, maple syrup, olive/avocado oil and vanilla.
Add egg mixture, apples, and raisins to dry ingredients and stir to combine
Heat about 2 inches of vegetable oil over medium heat. Using a cookie scoop or a teaspoon drop batter into hot oil. The fritters should be golden brown when cooked, about 1 1/2 minutes per side. Drain on paper towels
For the glaze, whisk all the ingredients together and drizzle over the fritters
Tip; before you use the cookie scoop or teaspoon dip it in oil, this way the batter won't stick to the scoop/teaspoon
Similar Recipes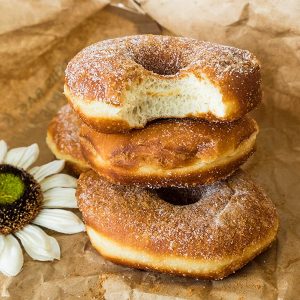 Gluten Free Cinnamon Donuts Recipe
Make delicious gluten free cinnamon donuts with this easy to follow recipe. When it comes to special treats, gluten free cinnamon donuts always make the list. Making them from scratch can seem overwhelming, but they are fast and easy I especially like to bring these to kids birthday parties instead of the usual cupcakes. They […] Read More
Prep Time
15 Minutes
Difficulty
Easy
Cook Time
20 Minutes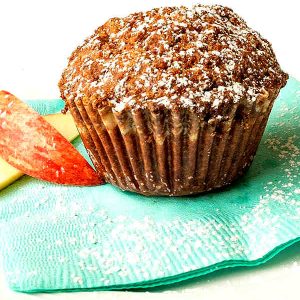 Gluten-Free Apple Streusel Muffins
Discover a gluten-free muffin that is moist and deliciously flavoured with apples and cinnamon. You would never know that this is a gluten-free muffin, it's that moist and delicious. Packed with apples throughout with a tasty cinnamon streusel topping that will make your mouth water. When it comes to fall, apples are often used in baking, […] Read More
Prep Time
15 Minutes
Difficulty
Easy
Cook Time
35 Minutes
Serves
12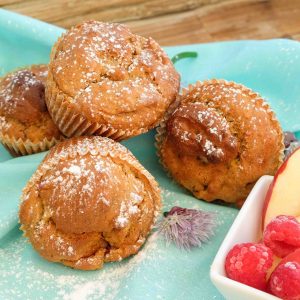 Quick and Easy Gluten Free Apple Cinnamon Muffins
This quick and easy gluten free apple cinnamon muffin recipe takes only 10 minutes of prep time. The fresh taste of apples combined with cinnamon makes these muffins moist and delicious. Enjoy these tasty apple cinnamon muffins for breakfast or an afternoon snack. Packed with apples and cinnamon make this healthy muffin recipe kids favourite. […] Read More
Prep Time
10 Minutes
Difficulty
Easy
Cook Time
35 Minutes
Serves
12