Best Gluten Free Blueberry Apple Muffins
Published on Apr 29, 2017
by
Kristina Stosek
Prep Time:

15 minutes
Cook Time:

35 minutes
Serves: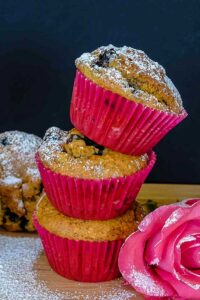 ​This post may contain affiliate links, please see our
privacy policy
for details
This plant-based recipe is the Best Gluten-Free Blueberry Apple Muffin because it checks all the boxes. The muffin is healthy, plant-based, made with heart-healthy olive oil and superfoods such as blueberries and apples.
How does the blueberry apple muffin taste?
This gluten-free muffin has a tender, moist crumb and bursts with blueberries, apples, and a hint of cinnamon. You will love the muffins!
The muffin has a wealth of nutrients and is hearty enough to keep you going all morning long.
why is this a healthy plant-based muffin?
This is a healthy muffin because it has blueberries, apples, almond flour, olive oil, dairy-free milk and only pure maple syrup as a sweetener.
This means the muffin is protein and fiber-packed, rich in antioxidants, without refined sugars and made with heart-healthy fats.
health benefits of apples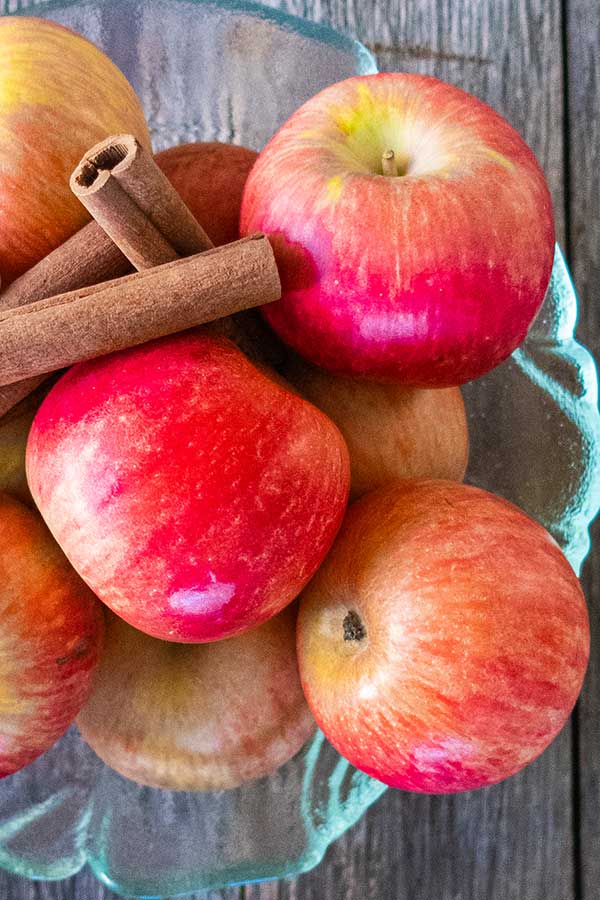 There are many health benefits to eating apples. One of the most important health benefits of apples is that they are a good source of fiber.
Fiber is essential for keeping your digestive system healthy. Apples also contain potassium, vitamin C, and antioxidants, which are vital for a healthy body.
Are blueberries considered a superfood?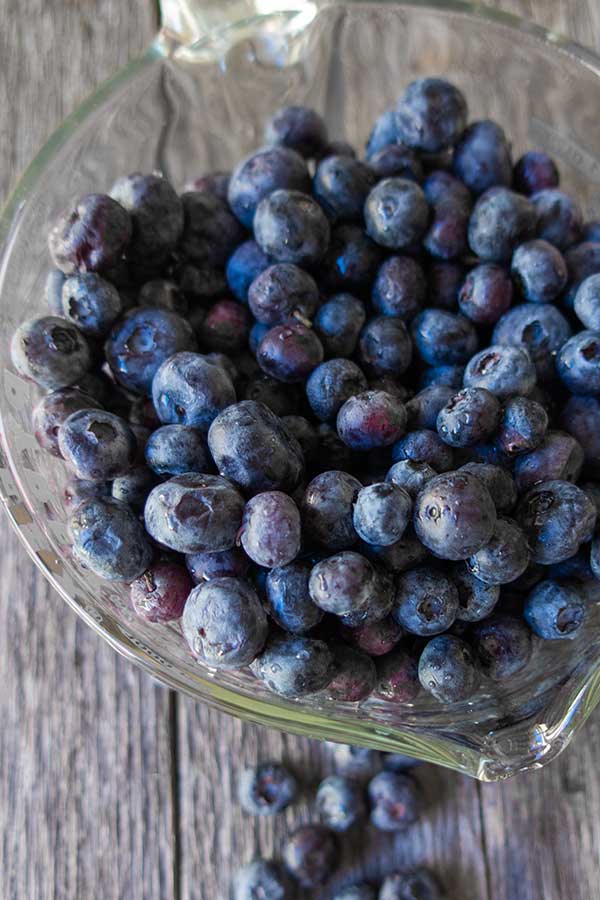 Packed with antioxidants and phytoflavinoids, these berries are also high in potassium and vitamin C, making them an excellent choice for a well-balanced, healthy diet.
In addition to their health benefits, blueberries are super tasty when baked. You will get a bursting, sweet blueberry in every bite.
3 steps to an easy gluten-free blueberry apple muffin recipe
Start with mixing the dry ingredients; flour, baking powder, cinnamon, and salt.
In a separate bowl, whisk the wet ingredients; dairy-free milk, maple syrup, olive oil and a flax egg.
Add the wet mixture to dry ingredients and mix to combine. Overmixing will make the muffins dense and heavy, so do not overmix the batter.
Once the batter is mixed, gently stir in the fruit, and the batter is ready for baking. So simple, even novice bakers can't fail.
Best time to eat muffins, morning or evening?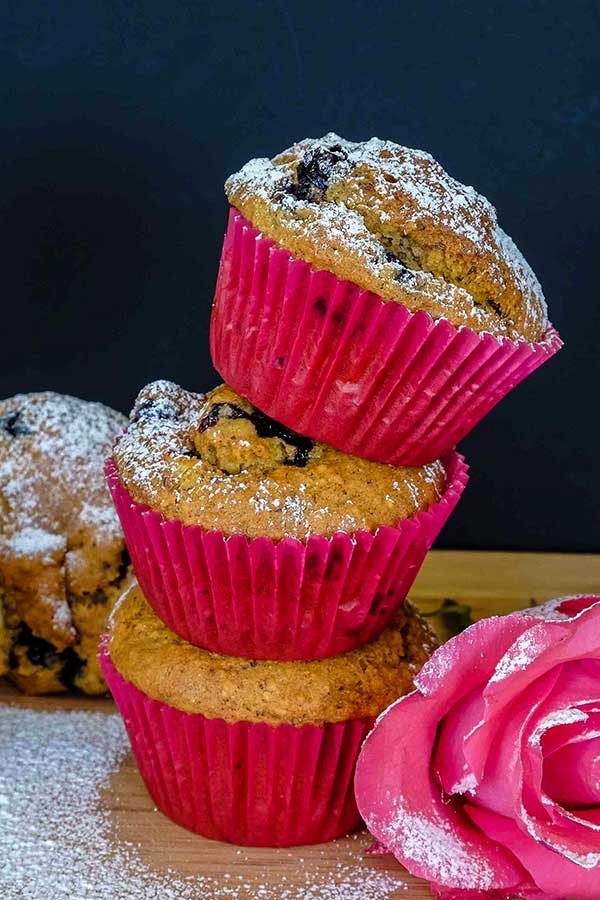 There's no definitive answer when it comes to the best time to enjoy a muffin, but most experts agree that they are most satisfying in the morning or as a snack later in the day.
However, some other gluten-free options for breakfast or snacks are chia puddings, or overnight oats.
Finding gluten-free muffins that are healthy and also delicious can be a challenge. However, these blueberry apple muffins are worth trying.
Best of all, these plant-based muffins are easy to make — just mix everything in a bowl, pop them in the oven, and voila!
The last time I made these insanely good muffins for my family, they were fighting over the crumbs. Enjoy!
Let's Connect!
Be sure to FOLLOW US on FACEBOOK and PINTEREST.
Many thanks!
Kristina xx
Best Gluten Free Blueberry Apple Muffins
Published on Apr 29, 2017
by
Kristina Stosek
Instructions
1.

Preheat oven to 375 F and line a muffin pan with parchment paper liners

2.

In a large bowl, combine dry ingredients

3.

In separate bowl whisk milk, maple syrup, olive oil and egg. Add to dry ingredients and mix to just to combine. Gently stir in blueberries and apples

4.

Pour batter into prepared muffin pan and bake for 35 minutes until the tops are golden and the muffins pass a toothpick test

5.

Rest in the pan for 15 minutes before transferring to a rack to cool