Easy Apple Compote Recipe
Published on Nov 25, 2015
by
Kristina Stosek
Prep Time:

10 minutes
Cook Time:

5 minutes
Serves:

4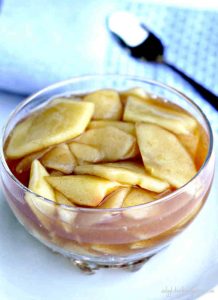 ​This post may contain affiliate links, please see our
privacy policy
for details
Delicious Apple Compote hinted with cinnamon and nutmeg made under fifteen minutes. This simple and healthy apple recipe will satisfy your sweet tooth without the extra calories, or serve it up with ham, turkey or our favoured Skillet Roasted Herb Chicken With Lemon Potatoes and Shallots, for your next holiday meal.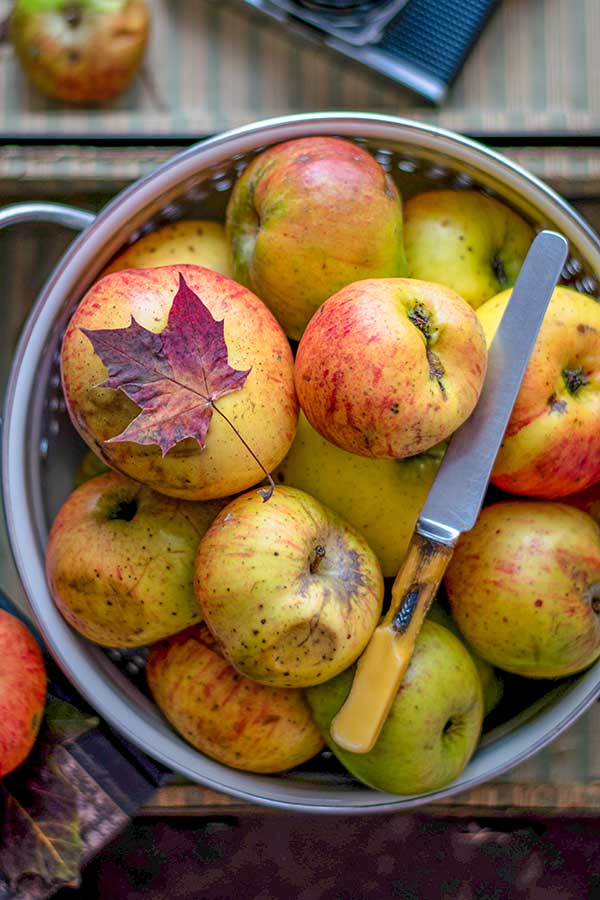 the simple details to make apple compote,
The hardest thing for preparing this apple compote dish is peeling, coring and slicing the apples.
The next step is super quick—mix water with tapioca starch, fresh lemon juice, maple syrup, cinnamon and nutmeg. Sometimes I add a pinch of sea salt.
Add the apple slices to the flavoured mixture and gently mix to coat the apples.
Transfer apples into a saucepan and cook over medium heat for about five minutes. Until the apples start to soften, you will need to stir the apples occasionally.
This recipe is wonderful because you can use up those apples that have been sitting in your bowl for days and aren't that fresh.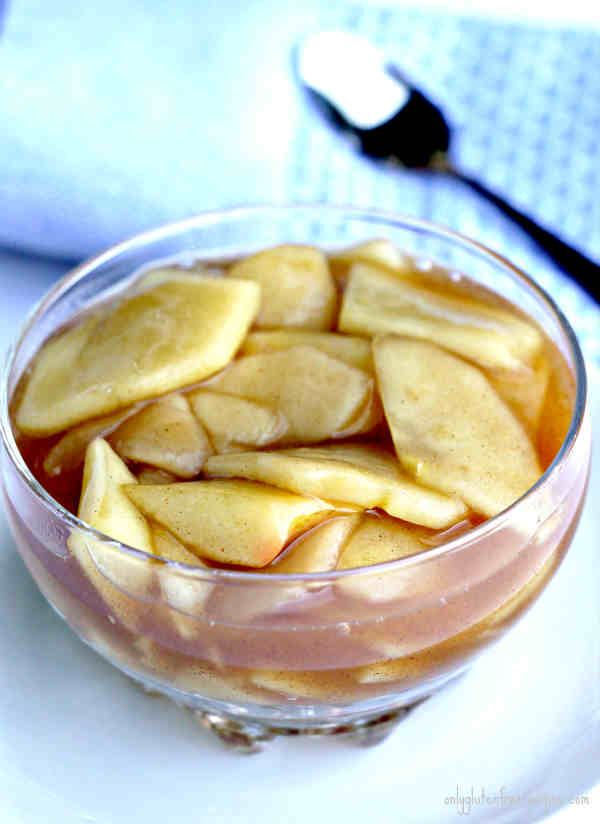 To find out which apple is the best for making apple compote, check out our blog on Choosing The Right Apple for Recipes.
Enjoy the apple compote as a side dish with ham, turkey or chicken. Or, serve it up chilled with a dollop of ice cream as a healthy dessert.
Love apples and need inspiration for a gluten-free apple recipe? Check out our 10 Easy Gluten-Free Apple Recipes.
Easy Apple Compote Recipe
Published on Nov 25, 2015
by
Kristina Stosek
Instructions
1.

In a large bowl, whisk everything together except the apples Stir in the apple slices and pour the mixture into a saucepan

2.

Cook the apples over medium heat until they start to soften, about 5 minutes. Stirring often

3.

Serve warm as a side to your favourite dish, or cool, and serve as a dessert with a dollop of ice cream

4.

5.