10 Quick and Easy Gluten-Free Apple Recipes
There is so much that you can do with apples. As with every fruit, apples are best when they are in season crispy, fresh and packed with delicious flavour and healthy nutrients.
Depending on the variety, you will find fresh in-season apples from late July through November. However, it is just as important to choose the right apple for each recipe.
This healthy, versatile fruit can be used in muffins, pancakes, desserts, bread, soups and salads. Today I am sharing recipes that will show you several ways to include apples in gluten-free recipes.
Our Favourite Gluten-Free Apple Recipes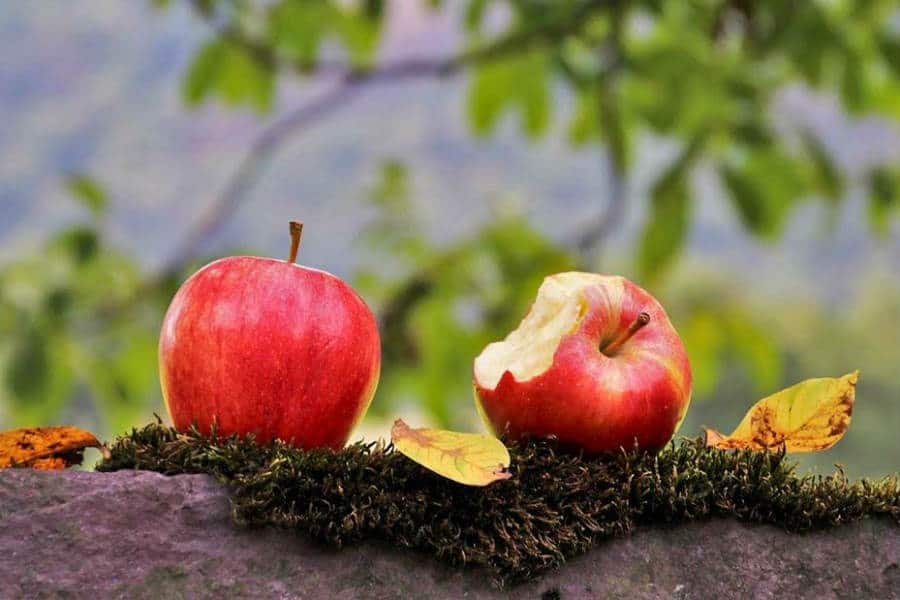 Wholesome Gluten-Free One Bowl Chai Spiced Apple Walnut Muffins. Super easy to put together using only one bowl and pantry staple ingredients. Using only a few ingredients such as fresh apples, walnuts, olive oil, maple syrup, chai spices, eggs, sour cream and all-purpose gluten-free flour. Again, I used only one flour to keep things simple. This is a perfect gluten-free muffin for breakfast or energizing afternoon snack.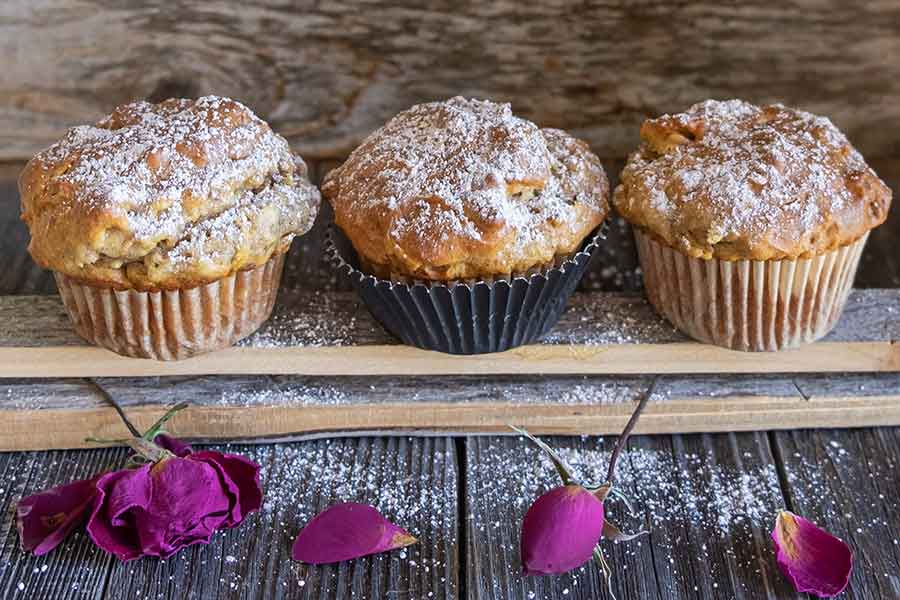 Hearty and fragrant this Gluten-Free Dutch Apple Quick bread is made in a jiffy – plenty of apples, cinnamon butter topping and vanilla glaze. So so good! There is a reason apples and cinnamon are a classic pairing. I can't think of two flavours that go better together. This breakfast loaf or a snack is just the thing to make your day better. The apple quick bread is sure to satisfy when you need just a little slice of something sweet.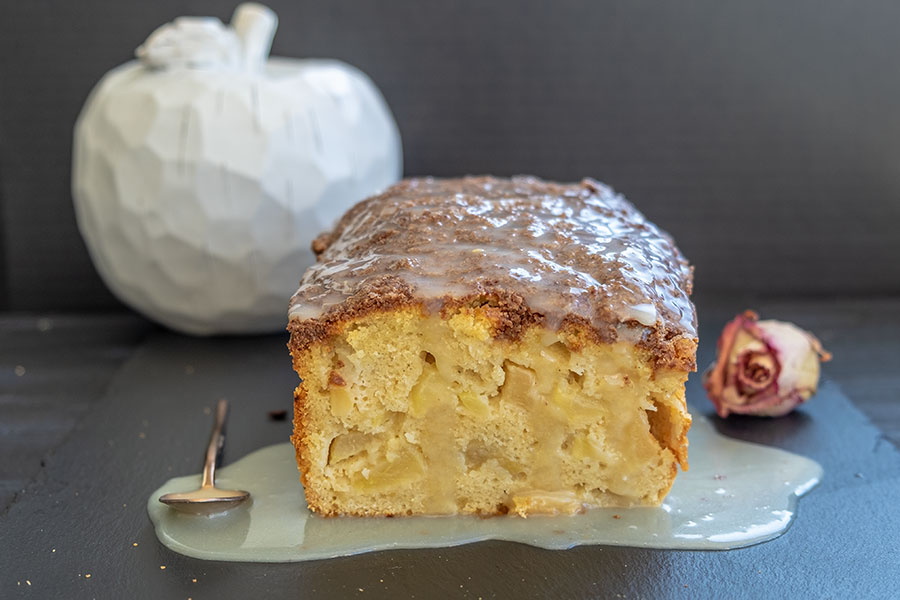 Gluten-Free Breakfast Apple Yogurt Cake topped with soft, healthy apples lightly flavoured with cinnamon and maple syrup. I promise you, this rustic apple cake will melt in your mouth. The gluten-free apple cake is made with three layers. The first layer is apples, then a delicious moist healthy cake which is finished with a layer of more apples, a light dusting of cinnamon and a drizzle of maple syrup.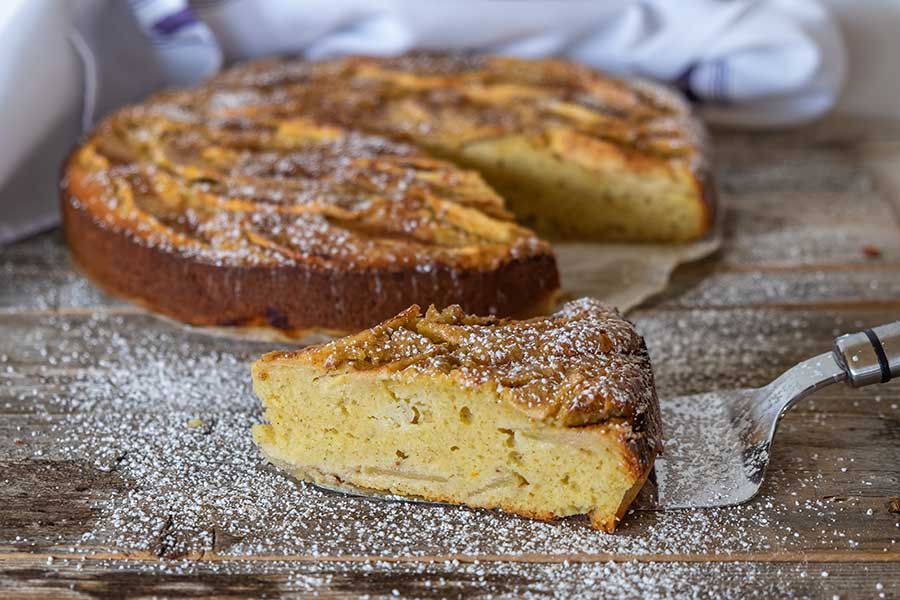 This Cream Of Butternut Squash Apple Soup is comforting and creamy all at the same time. The vegan soup is made with roasted butternut squash. When we roast the squash first, this healthy fruit – yes, it is a fruit, the squash brings a distinctive flavour to the soup. Add the apples to the mix, and the soup becomes so flavourful and velvety you will have a second bowl. The apples add sweetness to the soup and complement the squash exceptionally well. The creaminess comes from coconut milk, it truly adds to the squash and the apple combo.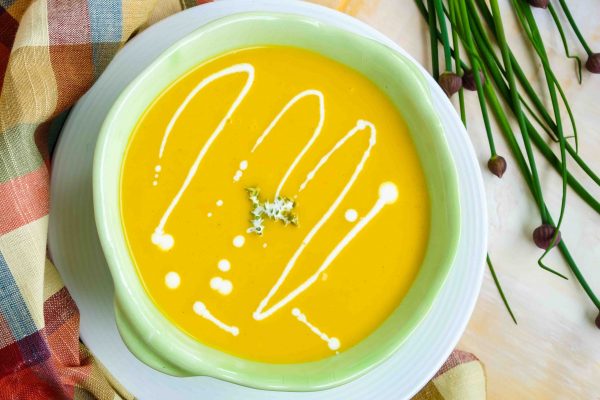 This Gluten-Free Maple Caramel Apple Tart will not disappoint – fresh apples, raisins, a hint of cinnamon and fresh lemon juice to start. The crust is light and buttery, and for the finish – the most delicious maple caramel sauce. This maple caramel apple tart is the best apple tart I have ever tasted. It's that good, and one of my favourite apple recipes.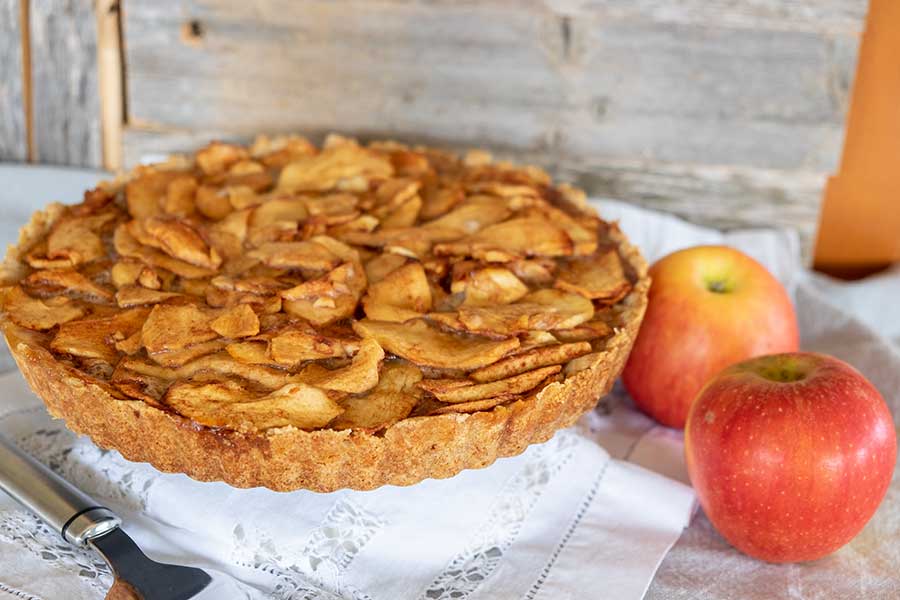 Meet your new power salad, vibrant and nutritious with just a touch of citrusy vinaigrette. The robust flavours of butternut squash and goat cheese combine especially well with apples, grapes and walnuts. This salad is ideal for the diet savvy and vegetarians.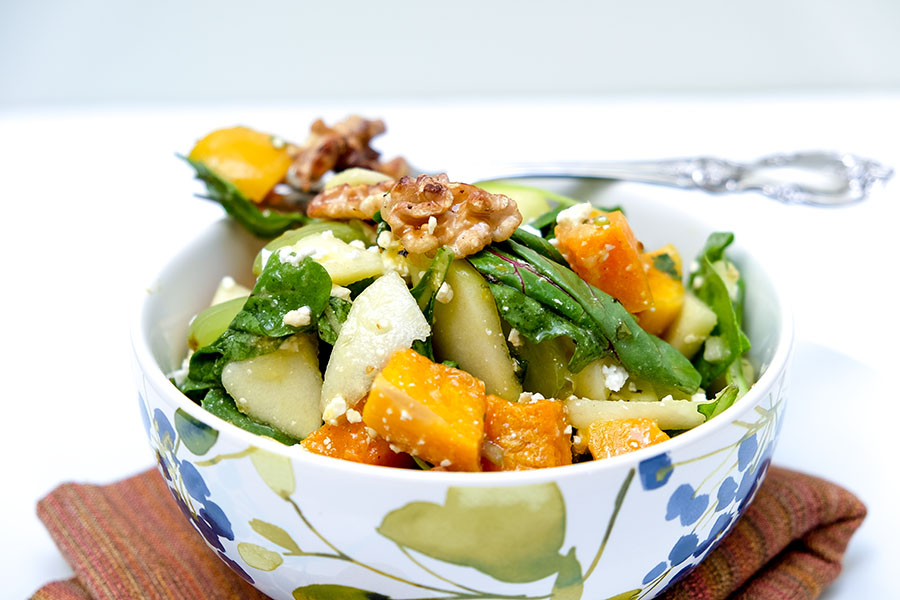 How do you make gluten-free breakfast for the pickiest eater and still keep it healthy? Here is a gluten-free, vegan pancake recipe that will make you drool. Imagine oats, chia, apples and cinnamon with maple syrup all in a pancake, so scrumptious. But don't stop at breakfast, spread some jam or nut butter over the top and enjoy these delicious pancakes as a snack later. Apple recipes have never been tastier!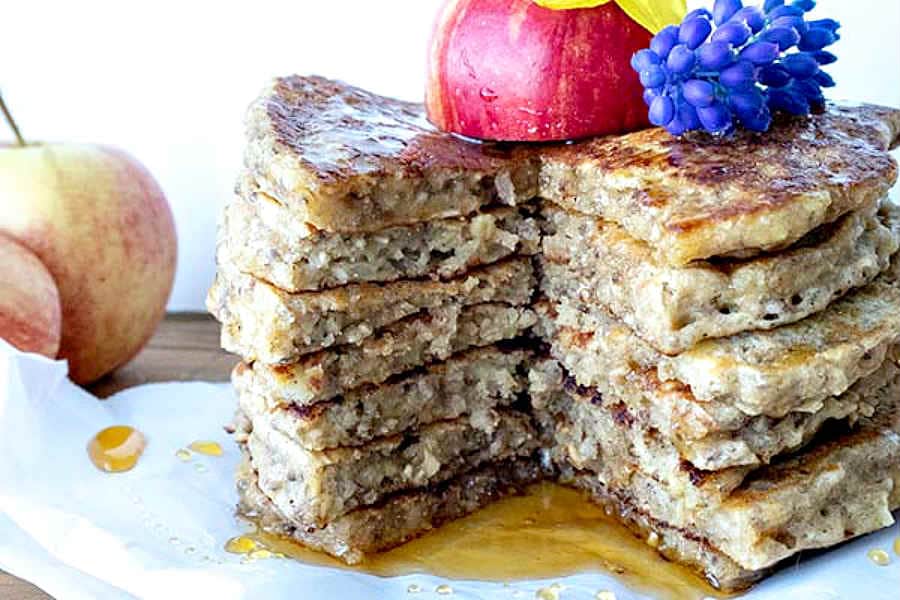 A true classic without the crust. The incredibly juicy apples are flavoured with cinnamon, fresh lemon juice and butter. The delicious topping is made with oats, coconut sugar, vanilla, butter and nuts. In this recipe, I used slivered almonds, but walnuts are just as delicious. We all know that the greatest effort goes into making the crust, especially a gluten-free crust. Therefore I created a crust free apple pie, making this dessert recipe super simple, even for the novice cook. Another easy gluten-free apple recipe we can't be without!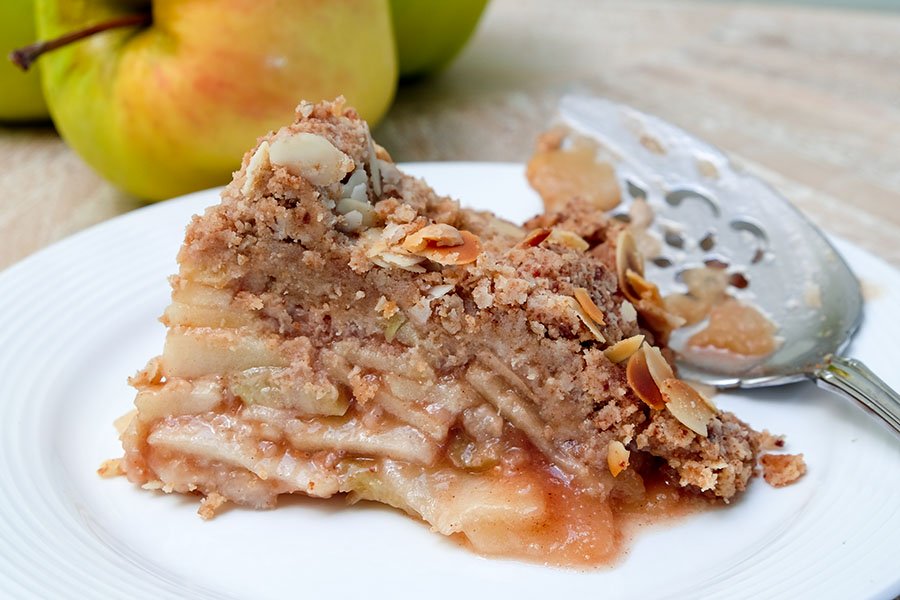 This gluten-free strawberry apple cake turned out better than expected. The base is a buttery crust, and the middle layer is made with strawberries and apples in a light sponge-like cake flavoured with cinnamon, lemon and vanilla. And for the topping a light layer of candied nuts, adding a crunchy texture to this incredibly delicious cake!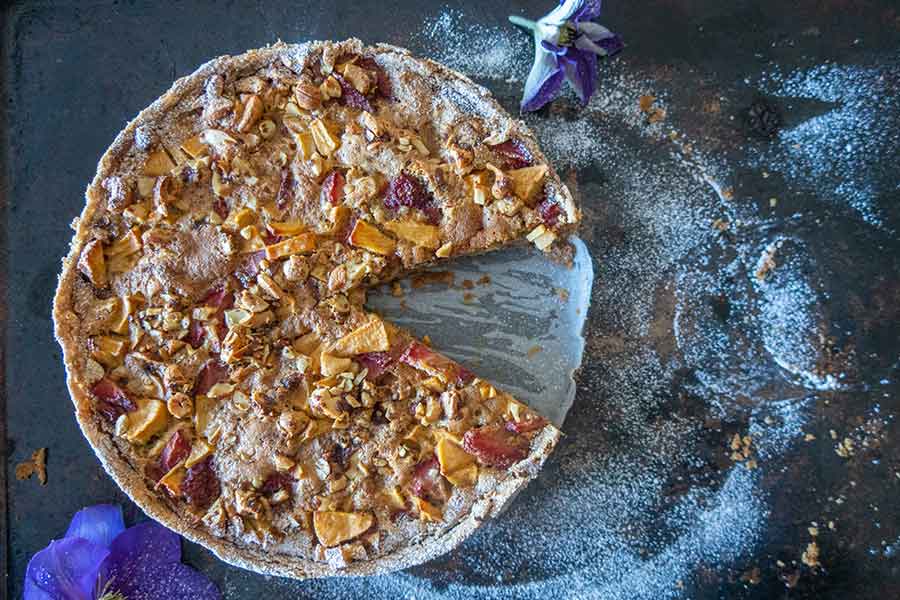 Let's talk about healthy food. One of my favourite breakfasts is a yogurt bowl packed with fruit, seeds and nuts. Don't get me wrong, I do spoil myself on the weekends with some gluten-free biscuits or gluten-free chocolate chip zucchini muffins. I believe life is all about balance and during my work week it is all about healthy food that will keep me energized and focused. Let's be honest most of us don't have time in the morning cooking elaborate breakfast anyway, myself included. This healthy yogurt bowl is another example of healthy apple recipe!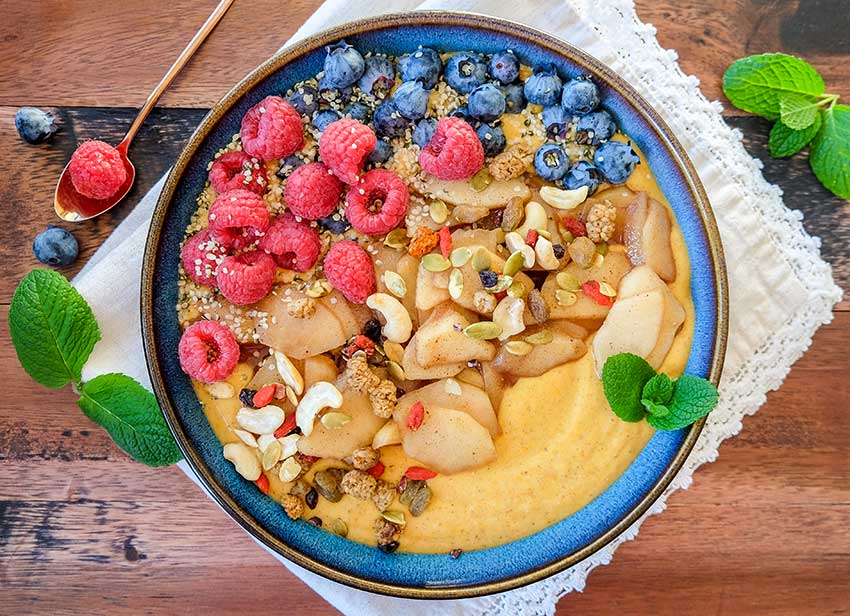 Affiliate Disclosure: Only Gluten-Free Recipes is a participant in the Amazon Services LLC Associates Program, an affiliate advertising program designed to provide a means for sites to earn advertising fees by advertising and linking to amazon.com. Please check out my sponsorship and disclosure policy page for more details