The Ultimate Holiday Baking: 26 Festive Gluten-Free Dessert Recipes
Discover delightful holiday baking with our 26 Very Best gluten-free dessert recipes. Elevate your festivities with delicious gluten-free desserts that are perfect for any celebration! From classic cookies to pies and iconic desserts to get you started on the ultimate holiday baking journey.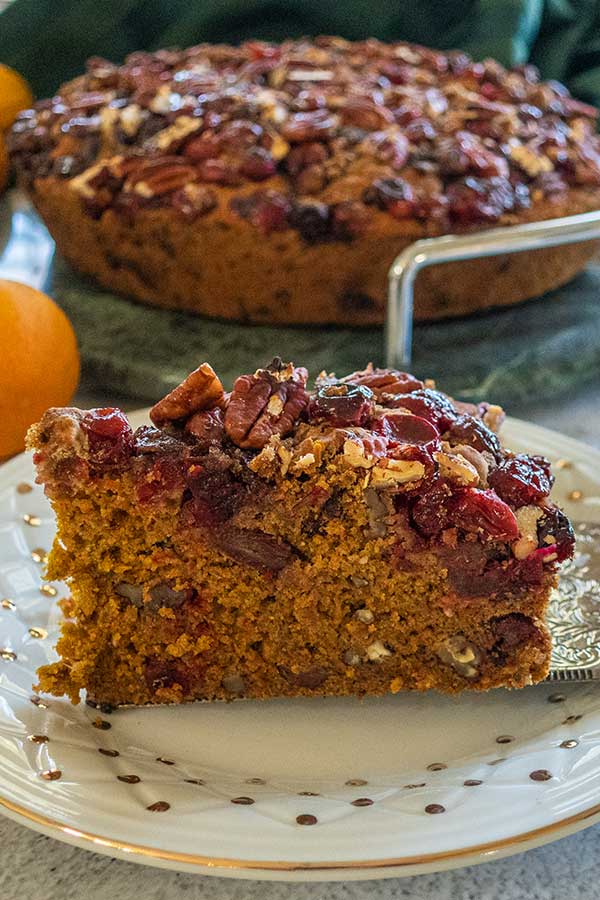 The Ultimate Holiday Baking:
26 Festive Gluten-Free Dessert Recipes
From classic cookies and sumptuous cakes to irresistible pies, seasonal specialties, and some nostalgic recipes, this collection has something for everyone.
holiday flavors
These gluten free holiday desserts are known for their warm and comforting flavors, incorporating seasonal ingredients like apples, pumpkins, cranberries, and our favorite UNMISTECABLE FLAVOR of chocolate.
So get ready to embrace the magic of the holiday season with a sprinkle of gluten-free goodness. Let's celebrate flavor and health, ensuring your holidays are filled with joy, warmth, and unforgettable sweet moments.
family traditions
Many holiday desserts are deeply rooted in cultural and family traditions, bringing back fond memories of family gatherings and special occasions. So, tie on your apron, and let's get started on a festive baking adventure like no other!
26 Very Best
Festive Gluten-Free Dessert Recipes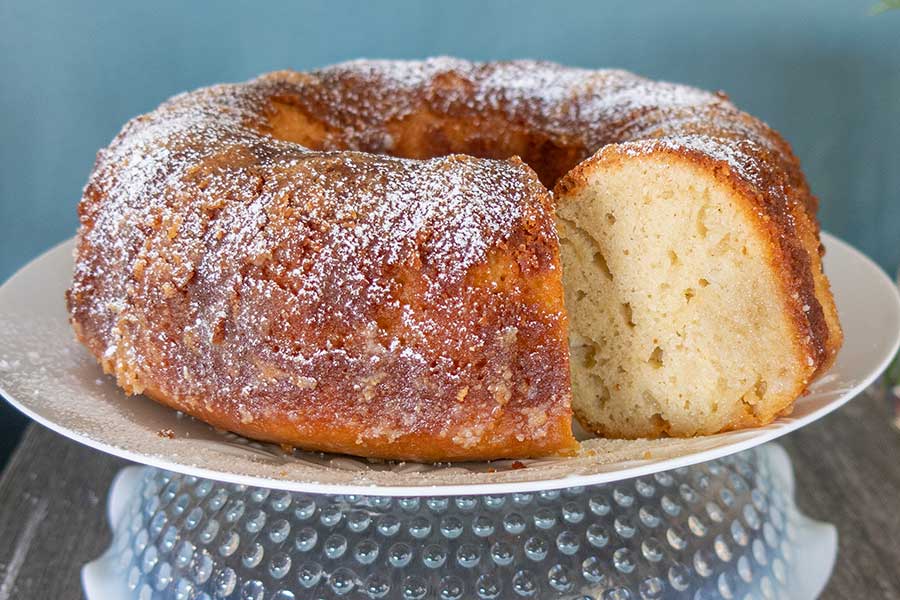 A holiday season wouldn't be complete without a Gluten-Free Caribbean Rum Cake. This Caribbean-Style Rum Cake is a super moist cake infused with sweet butter rum syrup making this cake extra delicious.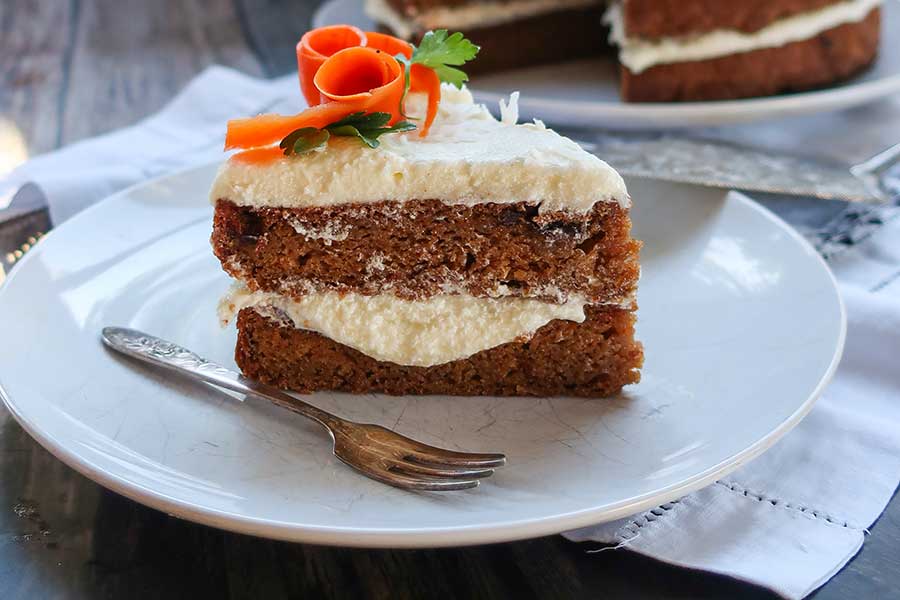 The cake is moist and fluffy, with a deliciously rich buttercream coconut frosting. With the grated carrots, grated pears, raisins, and spices, it's full of flavour, making this a stunning holiday dessert.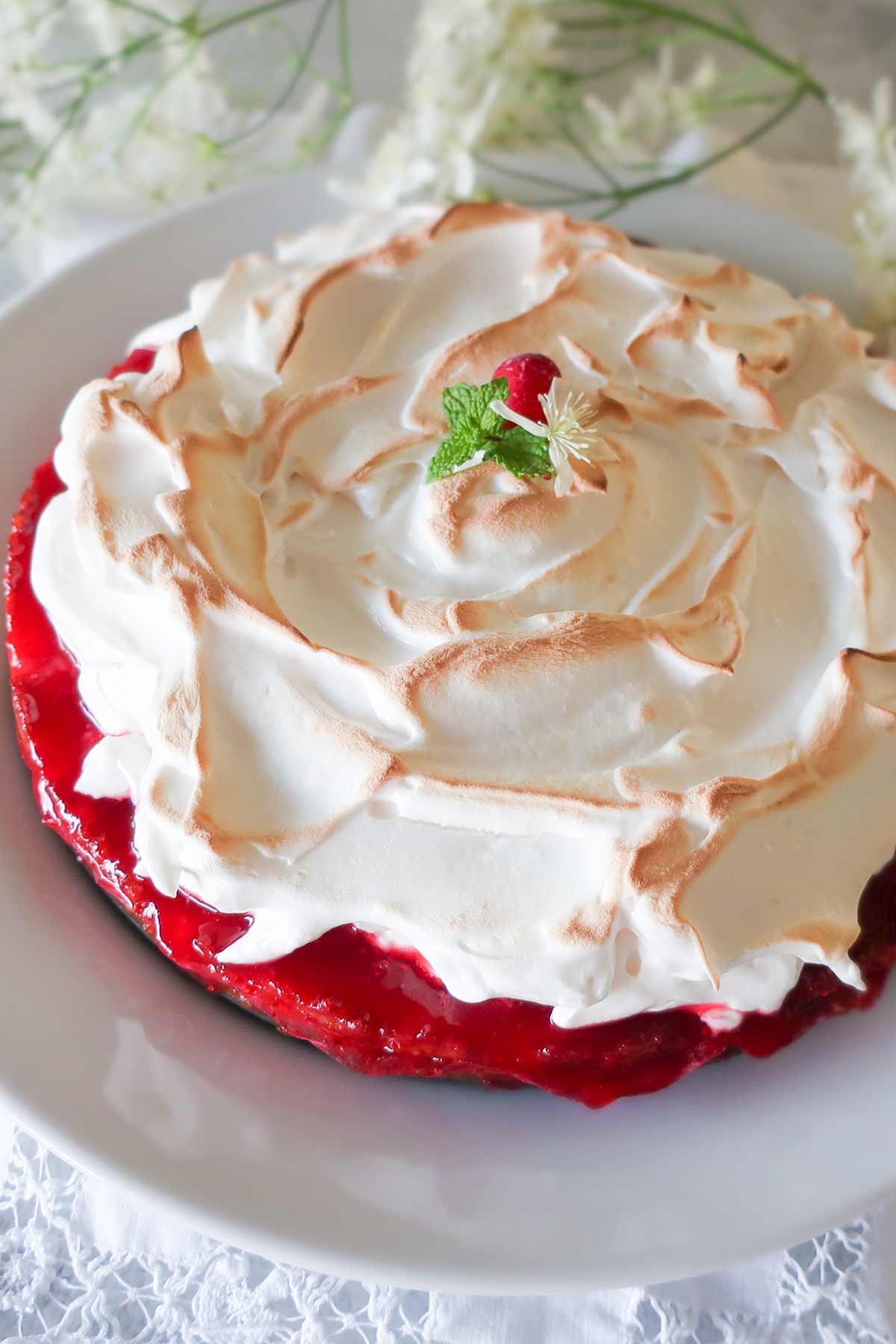 This is a festive Gluten Free Lemon Cranberry Meringue Cake to celebrate the holiday season. The three layers of zesty lemon pudding cake, cranberry gelee, and vanilla meringue nestled on a buttery almond crust make this dessert extra special.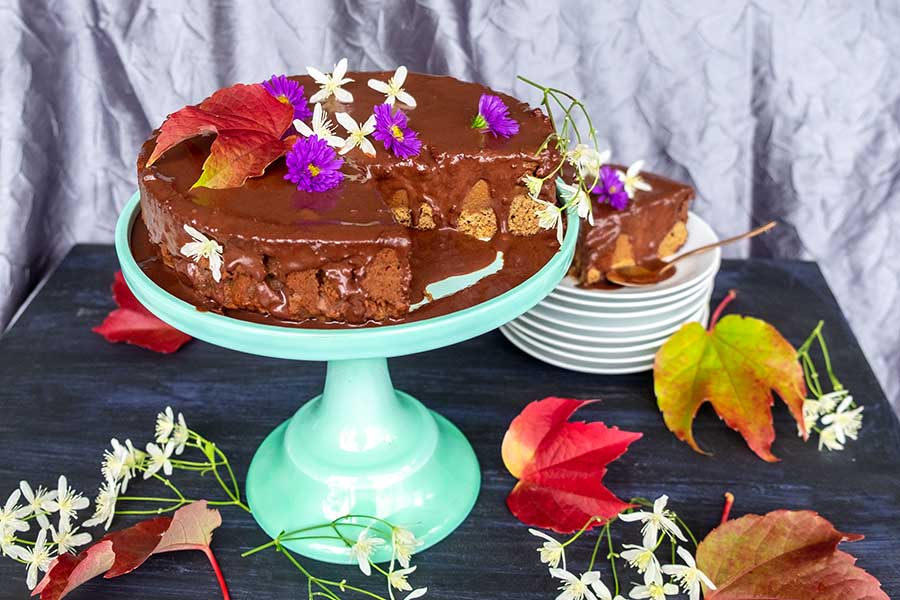 Naturally sweetened with pure maple syrup, this three-layer dessert is perfect for Holiday season. And be prepared, this gluten free chocolate pumpkin cake SOO GOOD!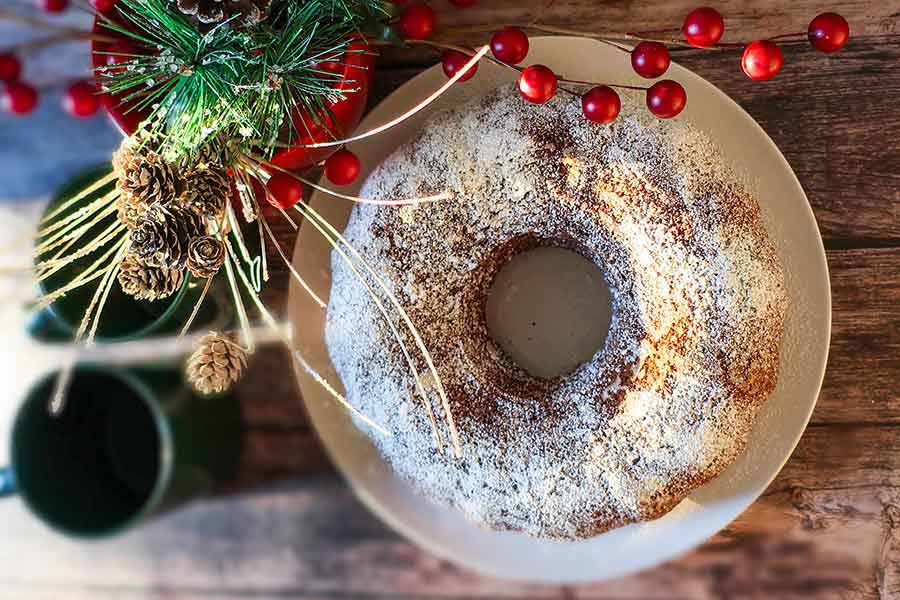 Gluten Free and Dairy Free Marble Kuglof cake is a delicious and festive dessert that is always a hit during holiday season. The coffee cake is finished with a light dusting of powdered sugar or a glaze.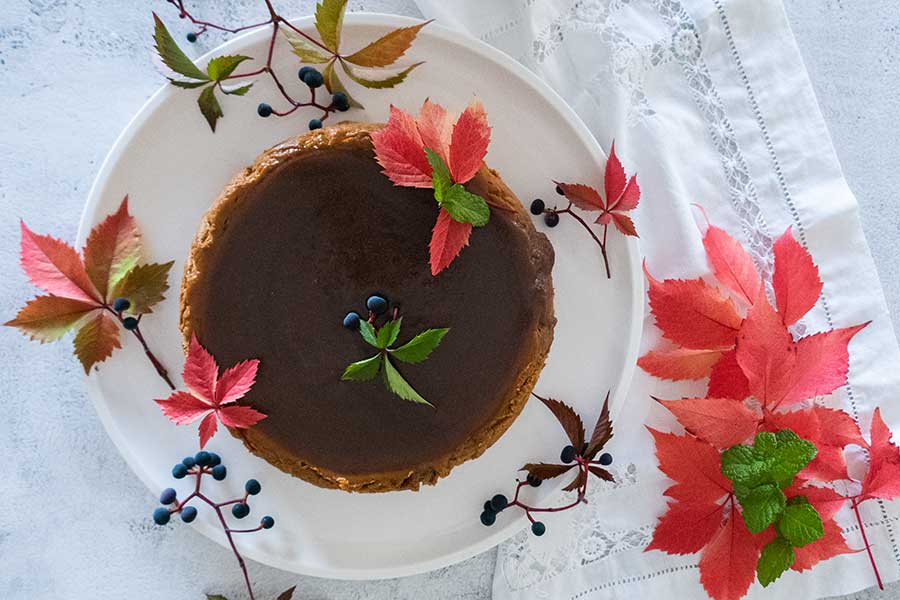 This gluten free Holiday dessert combines cheesecake, pumpkin pie and salted caramel. It's packed with all the best Fall flavors and exotic chai spices.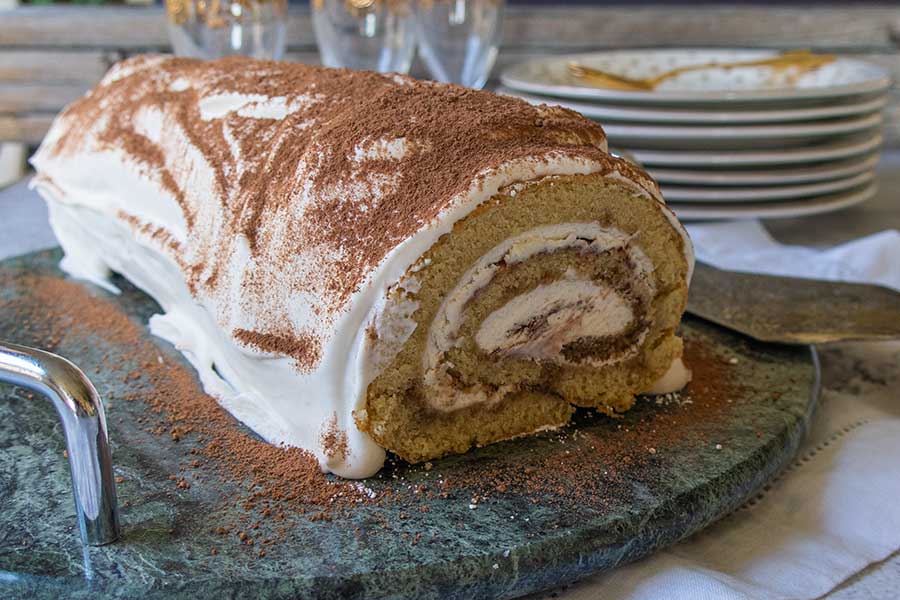 This Gluten-Free Tiramisu-Style Swiss roll is a real show stopper of a dessert, with a soft, moist sponge cake and a layer of cream, coffee, cocoa powder, and, if you wish, Kahlua rolled into a log—a must-have for your Holiday table, especially when decorated with holy.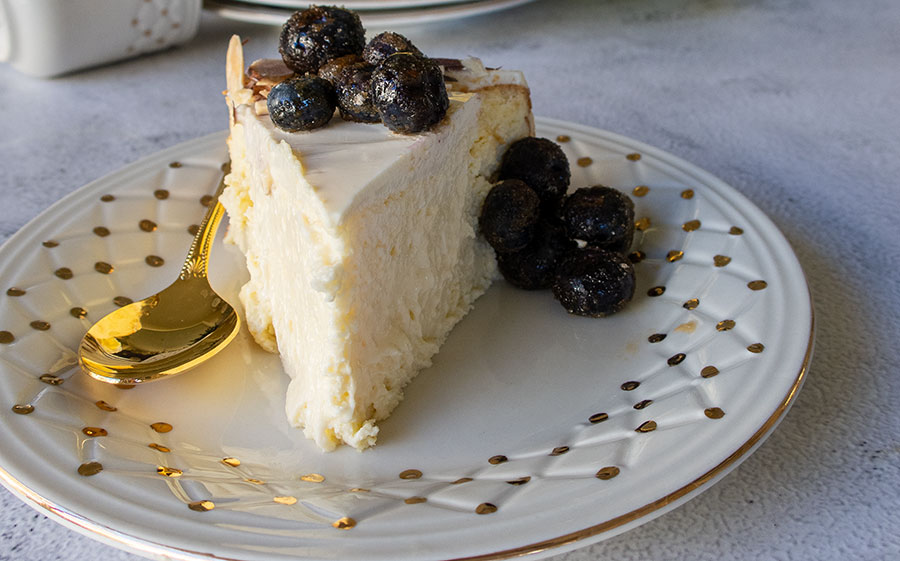 Creamy mousse-like Grain-Free Amaretto Cheesecake not to be missed! This Italian-style cheesecake is super light, made without a crust. When it comes to holidays, cheesecakes are a must. For cheesecake lovers, this grain-free dessert doesn't get any better.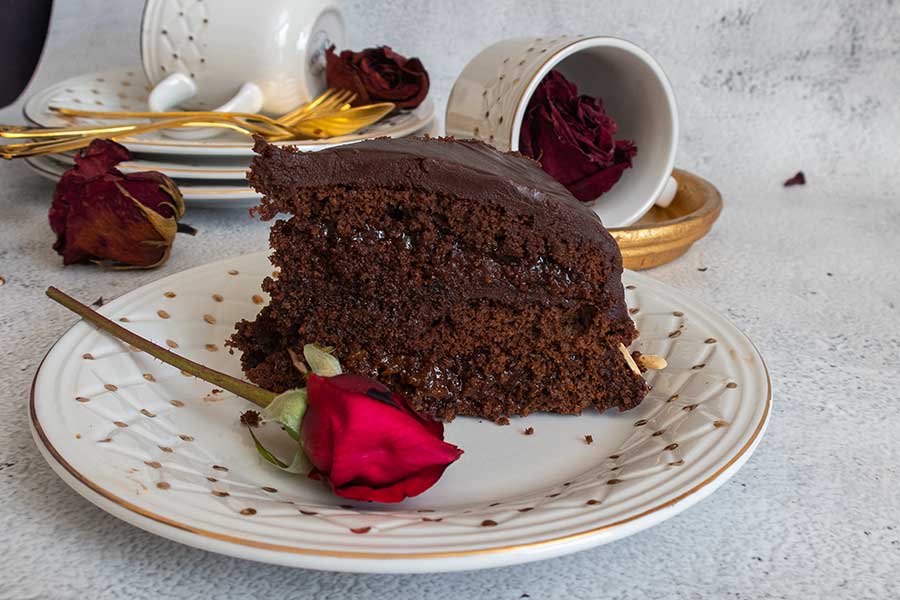 This Viennese culinary specialty has four chocolate cake layers with dried apricots marinated in amaretto liqueur, fillings of apricot preserves, chocolate sauce and finished with more chocolate. OMG goodness!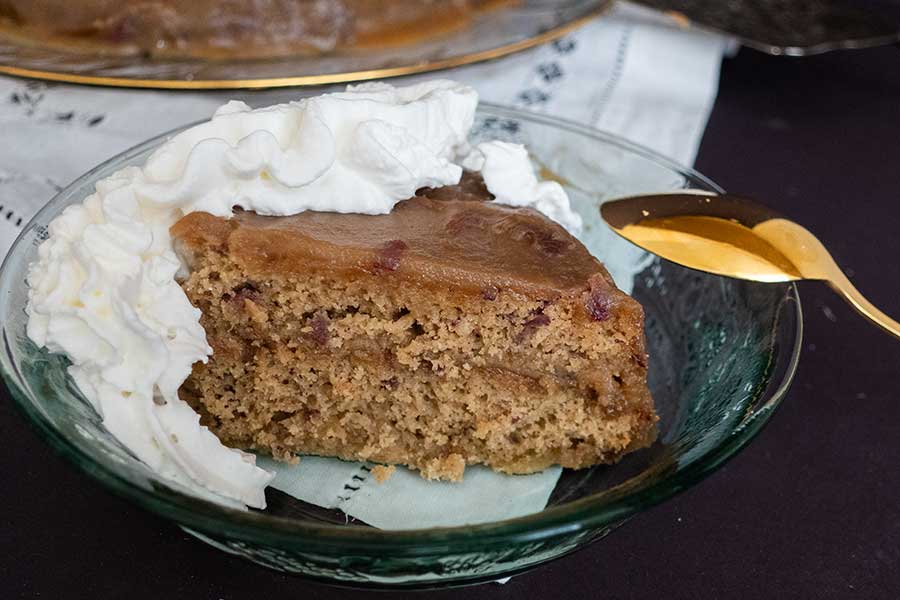 Holidays wouldn't be the same without Gluten-Free Sticky Toffee Pudding Cake. Yes, this stunning gluten-free dessert is everything we dream of—moist sponge cake made with dates and three layers of toffee sauce drowning the cake.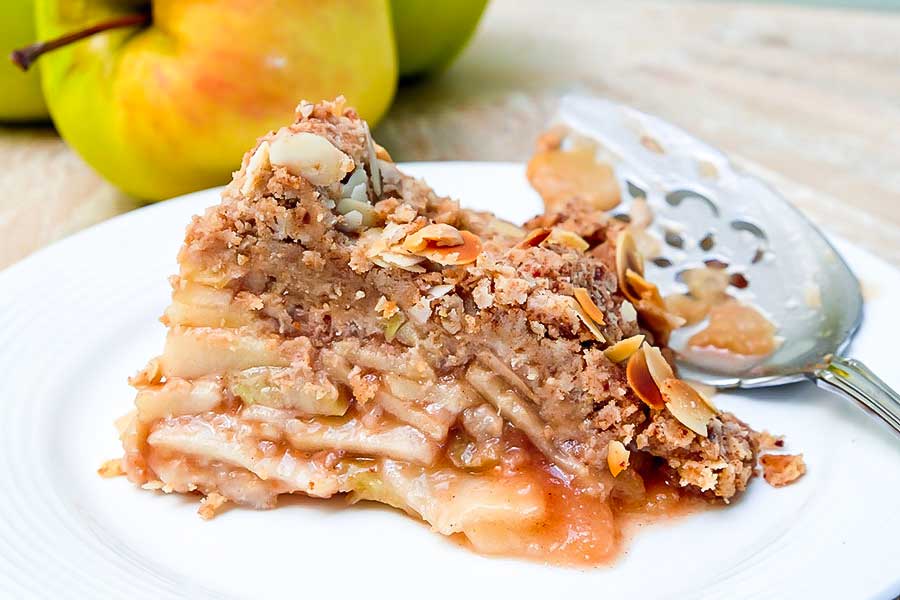 Apple pie is another quintessential Holiday dessert. It comprises thinly sliced apples with maple syrup, spices, and lemon juice. This gluten free apple pie is a true classic without the crust.
If anything screams festive, this gluten-free, vegan cake recipe is it! This plant-based holiday dessert is warming, filled with dates and pecans, and topped with caramelized cranberries.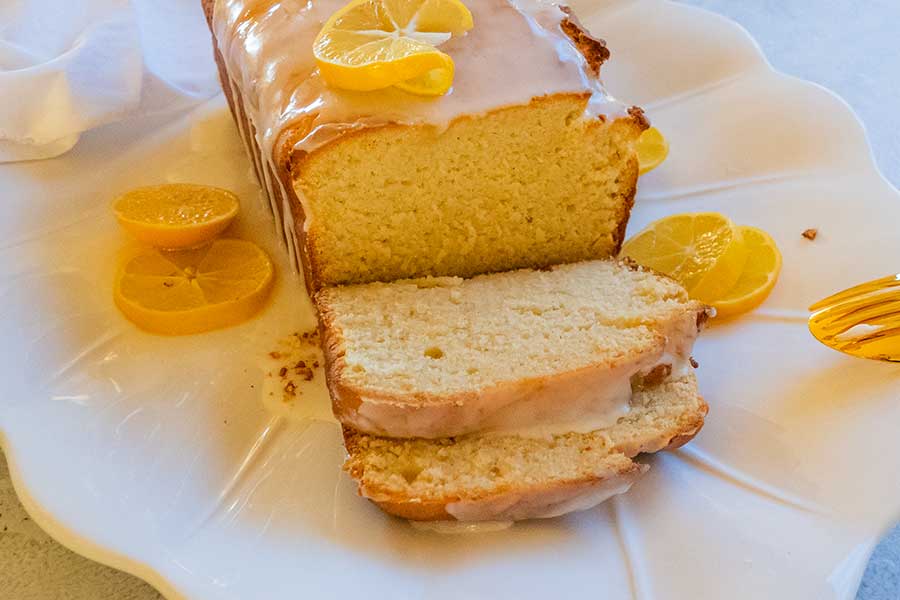 This buttery gluten free ricotta lemon loaf is light, moist, and has a perfect crumb and a zing from fresh lemons. Enjoy a slice for Holiday brunch or a dessert.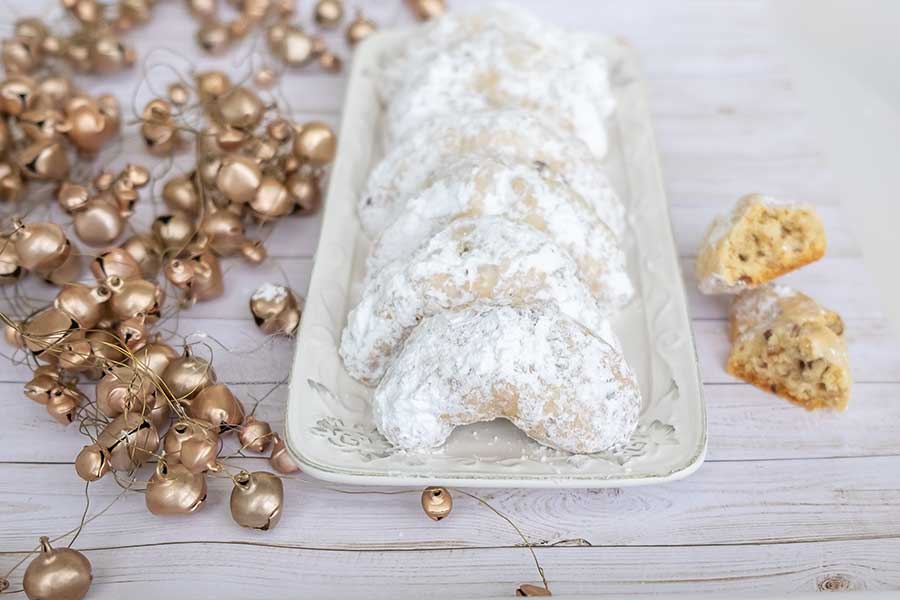 Adding another delicious gluten-free cookie to your Holiday baking is never too late. These festive cookies have only six ingredients, and they are grain-free and super easy to make.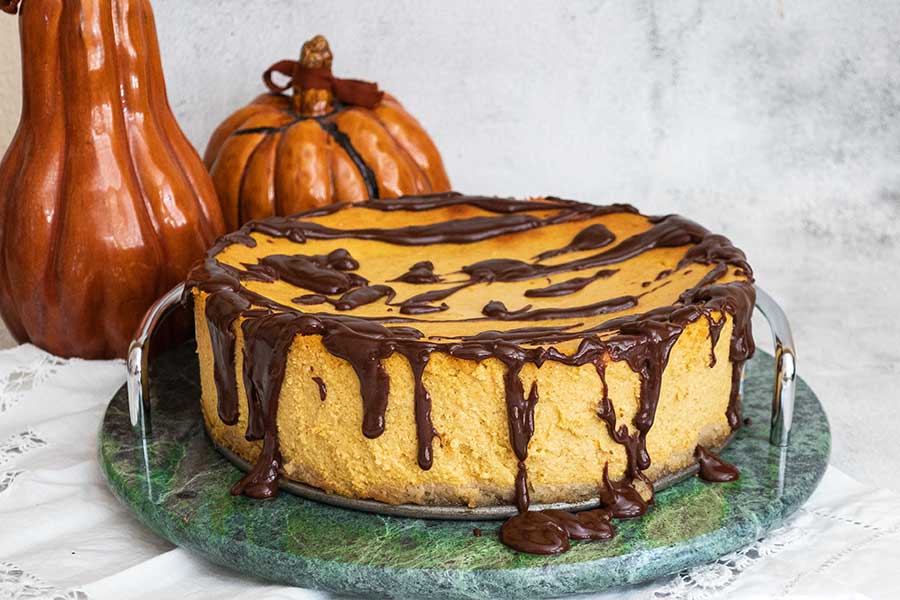 Pumpkin lovers, this gluten-free baked pumpkin mousse dessert with chocolate ganache has sweet and earthy pumpkin flavors to evoke nostalgia and coziness during the holidays.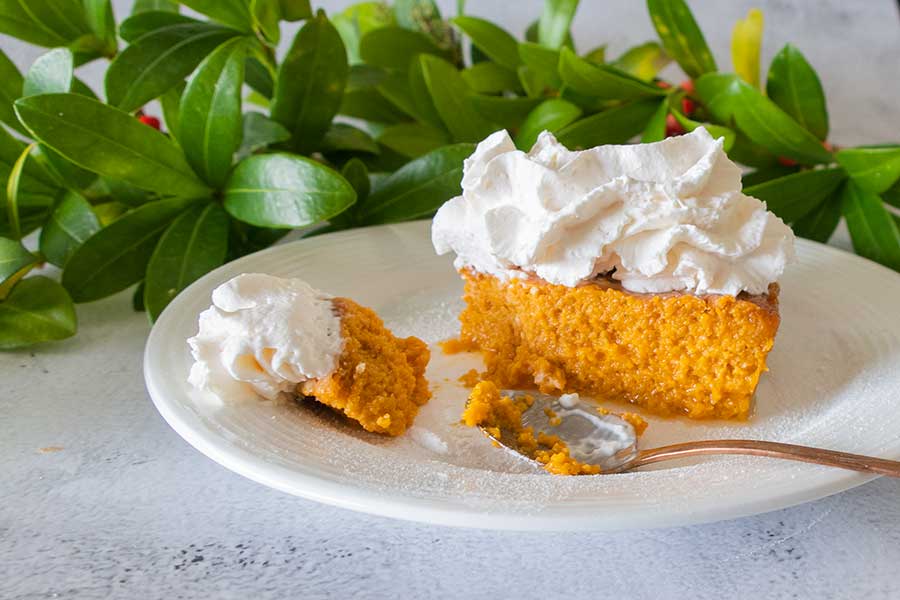 Now that it's officially fall, there are many celebratory gatherings such as Halloween, Thanksgiving, Birthdays and Anniversaries. But, whatever the occasion, you can never go wrong with a delicious wholesome pie such as this sweet potato pie.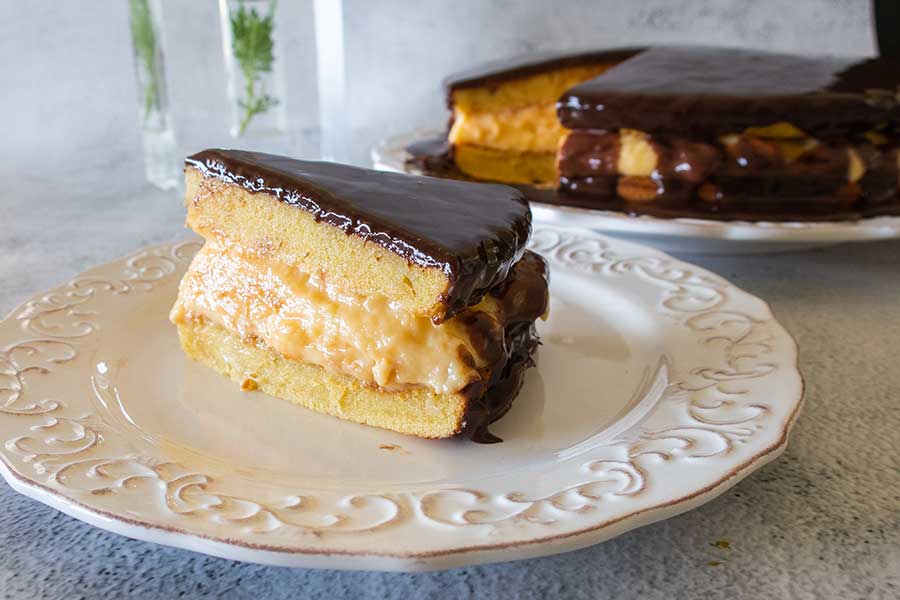 An American classic, gluten-free vanilla pudding-like cake, creamy custard and a chocolate ganache glaze. This recipe may look complicated because of the long instructions, but it's very simple.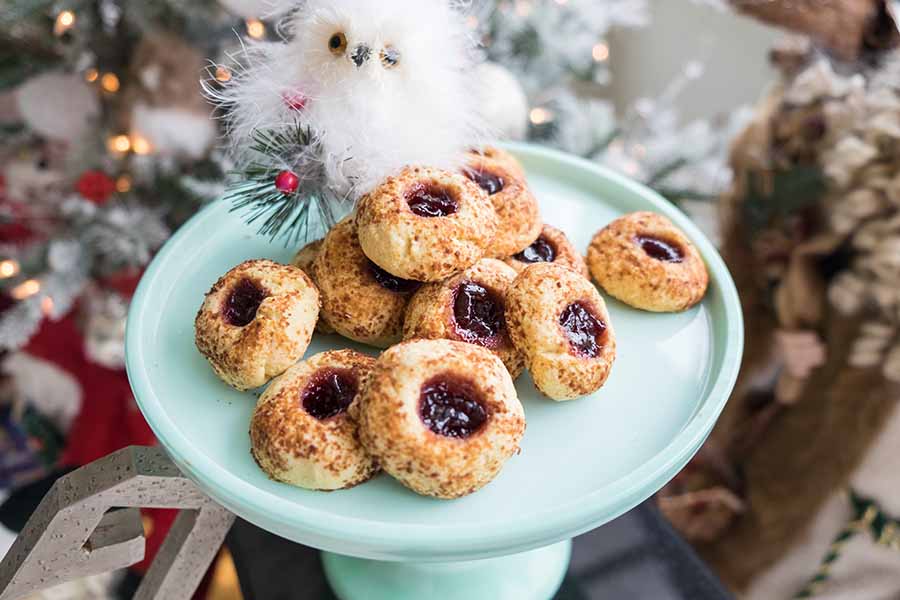 It is that time of year when baking is in full swing and Holiday baking begins. When it comes to cookies, an easy recipe for Thumbprint Cookies is always on top of the list.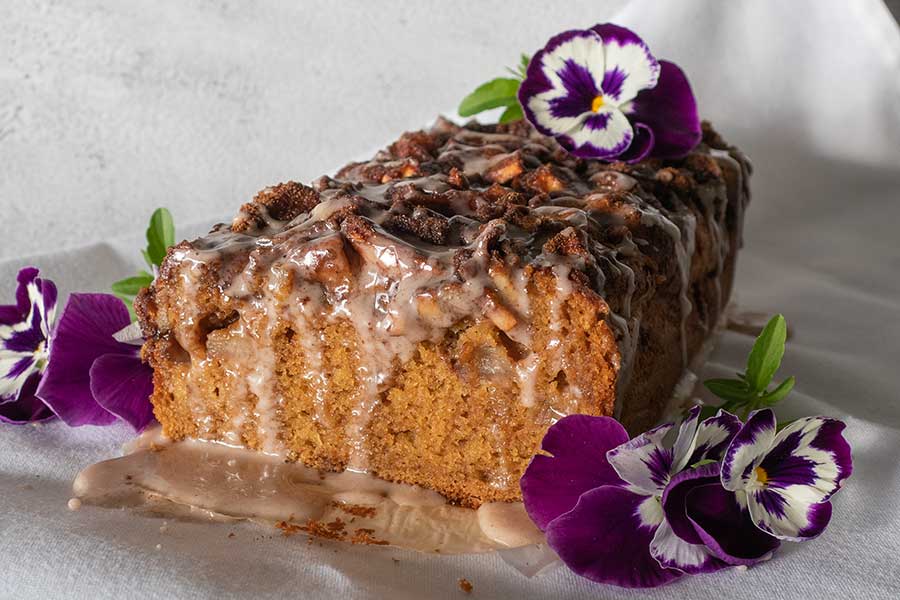 When it comes to Holiday baking, this soft, quick bread filled with sweet cinnamon apples and drizzled with a light glaze is. A must gluten free recipe to try for the festive season.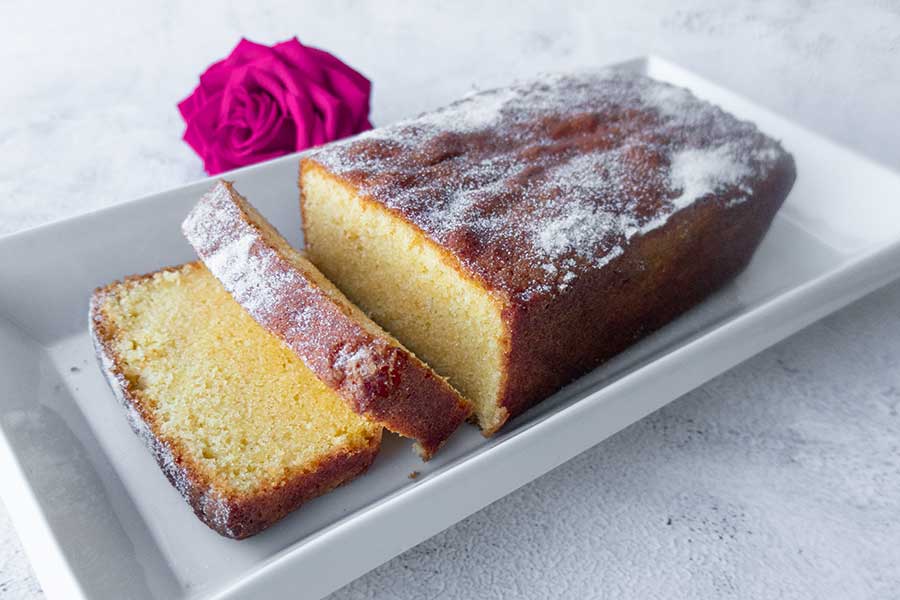 When it comes to festive baking, everyone should try this Gluten-Free Rice Flour Pound Cake at least once.Buttery, moist with a perfect crumb, only nine ingredients, and ten minutes prep time. An excellent gluten free dessert to have on hand during the holiday season.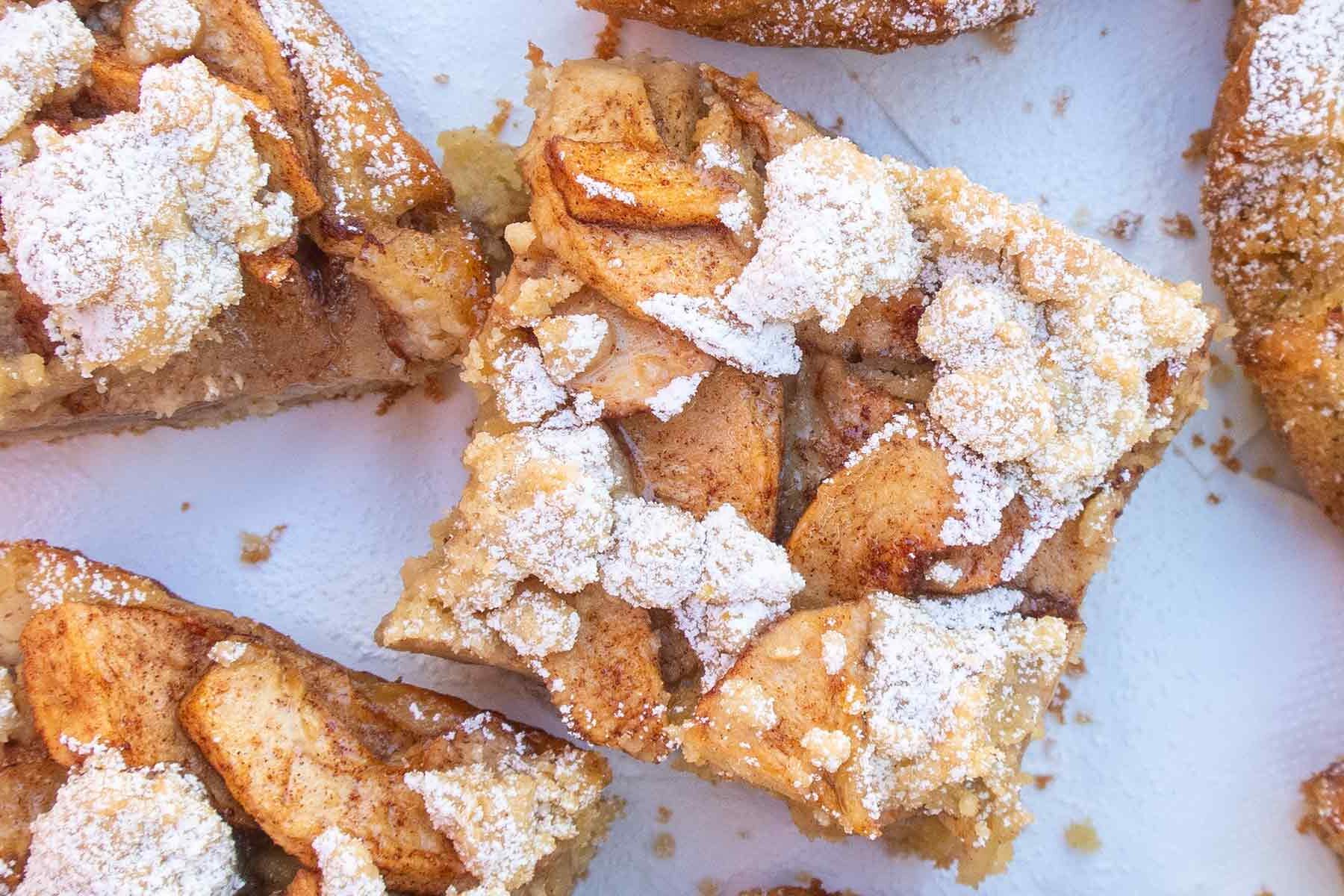 A mix of tart apples and sweet cinnamon creates an apple pie-like topping on a moist, buttery cake. This melt-in-your-mouth apple dessert is a classic for the Holidays in Germany.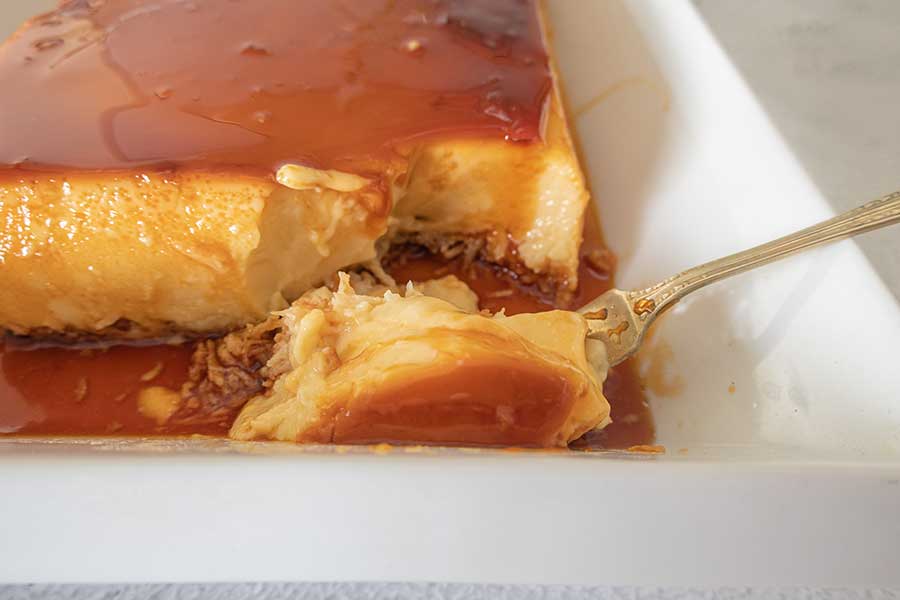 This gluten-free dessert is a twist on the classic French dessert and is a combination of Crème Brûlée and a flan. Baking for the Holidays may sometimes be overwhelming. However, this dairy and gluten free Crème Brûlée recipe is easy enough even for novice bakers.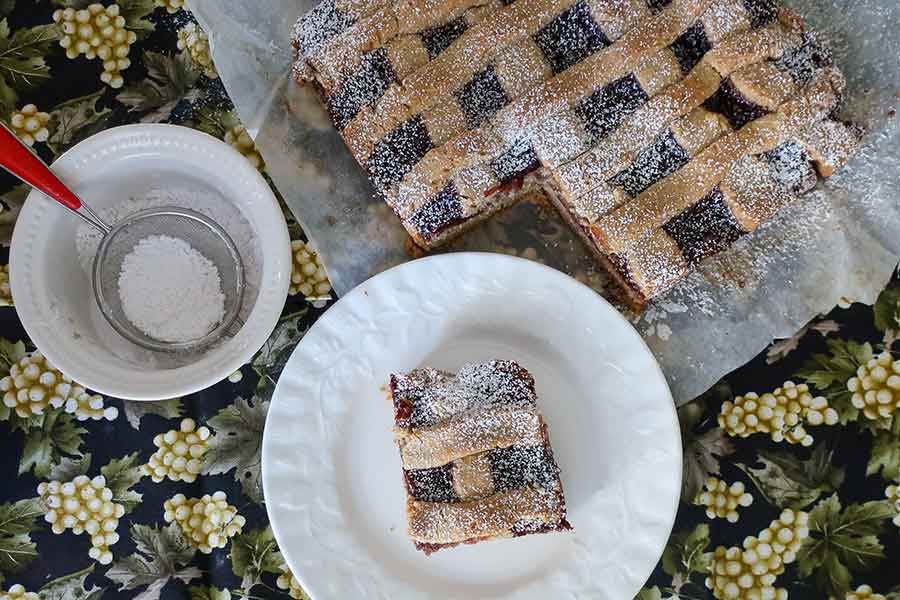 A classic Austrian Holiday dessert made with a perfectly sweet almond shortbread crust scented with orange zest, a layer of raspberry jam, lattice pattern shortbread topping and a dusting of confectioners sugar.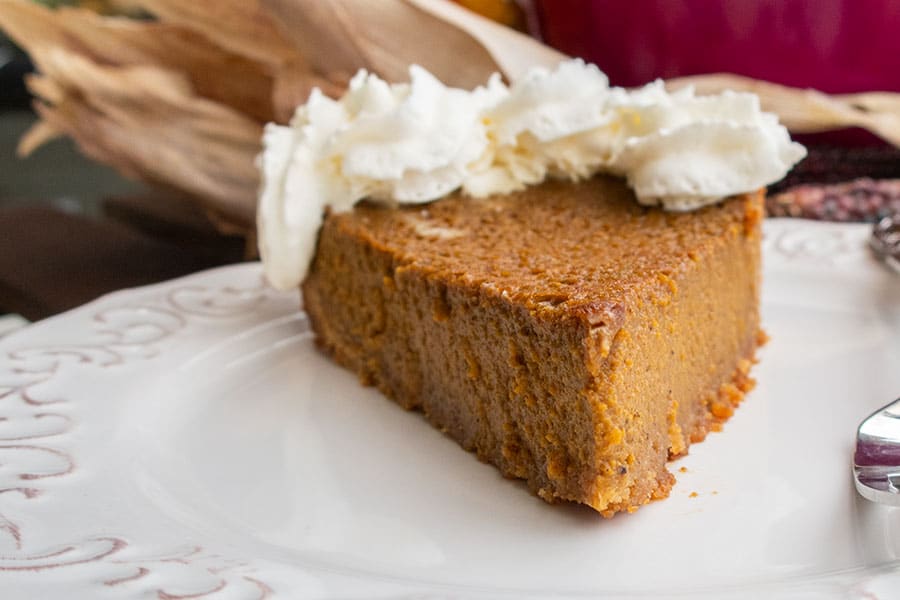 What better way to celebrate the Holiday season than with a freshly baked iconic Pumpkin Pie? In this dessert recipe, the crust is made without grains or dairy.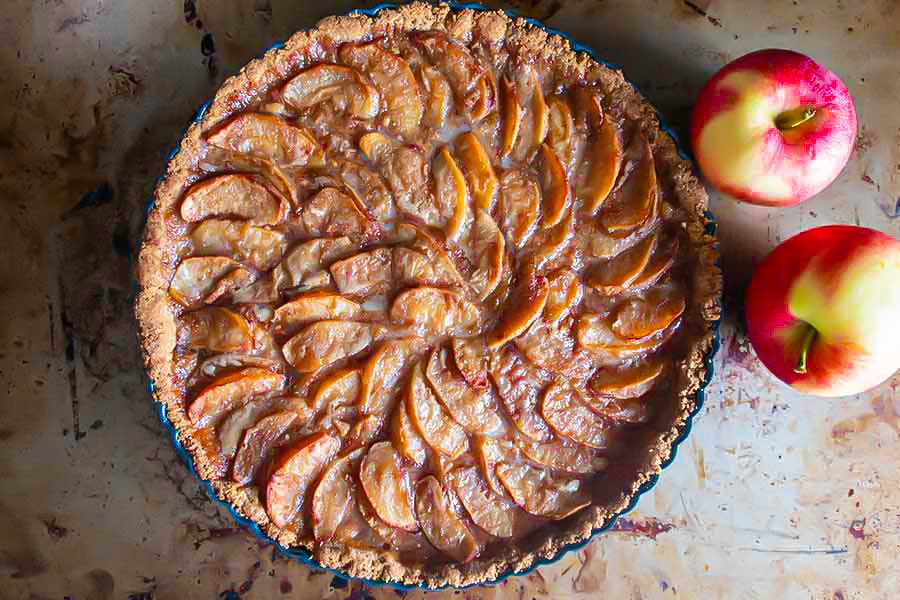 This festive dessert will not disappoint – fresh apples, raisins, a hint of cinnamon and fresh lemon juice to start. The crust is light and buttery, and for the finish – the most delicious maple caramel sauce. YUM!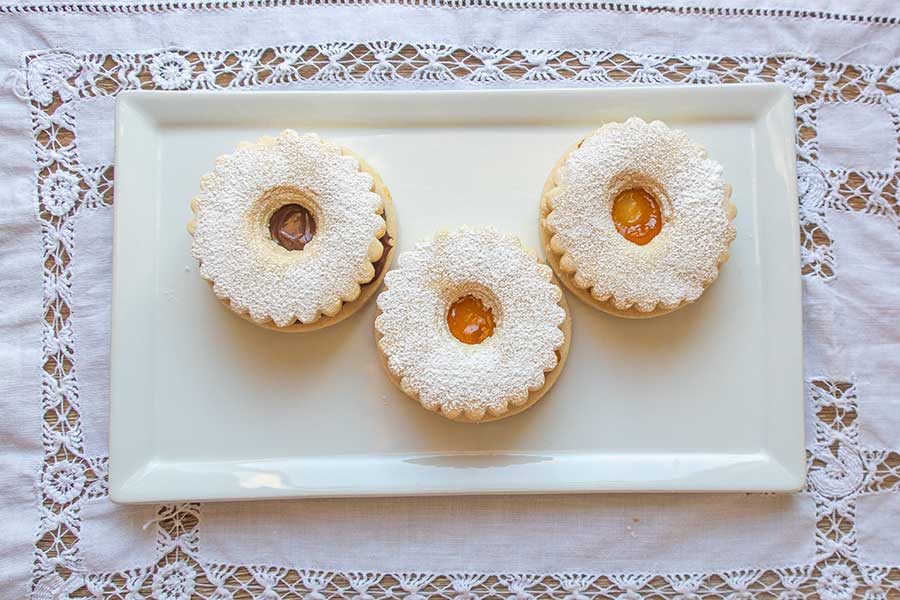 Gluten free Linzer cookies are a classic holiday favorite. The 7 -ingredient holiday cookie is a sandwich consisting of two thin sheets of baked pastry filled with jam, preserves, or chocolate spread.
Get Inspired!
Whether you're a seasoned gluten-free baker or just starting out, check out these gluten free holiday dessert recipes to get you inspired and holiday spirit.
Let's Connect!
Be sure to FOLLOW US on FACEBOOK or, check us out on PINTEREST. And don't forget to sign up for our newsletter. We always have something new and exciting for you!
Many thanks!
Kristina xx