Jamaican Sweet Potato Pie – Gluten Free
Published on Sep 22, 2021
by
Kristina Stosek
Prep Time:

15 minutes
Cook Time:

90 minutes
Serves:

8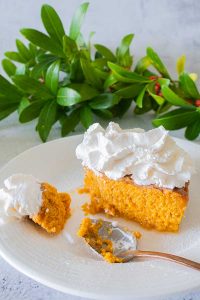 ​This post may contain affiliate links, please see our
privacy policy
for details
Jamaican Sweet Potato Pie is my idea of fall dream dessert without using a pie crust. This indulgent, moist, sweet potato pie is made with coconut milk and warming Jamaican spices. It's beyond delicious!
Now that it's officially fall, there are many celebratory gatherings such as Halloween, Thanksgiving, Birthdays and Anniversaries. But, whatever the occasion, you can never go wrong with a delicious healthy-ish pie such as this sweet potato pie.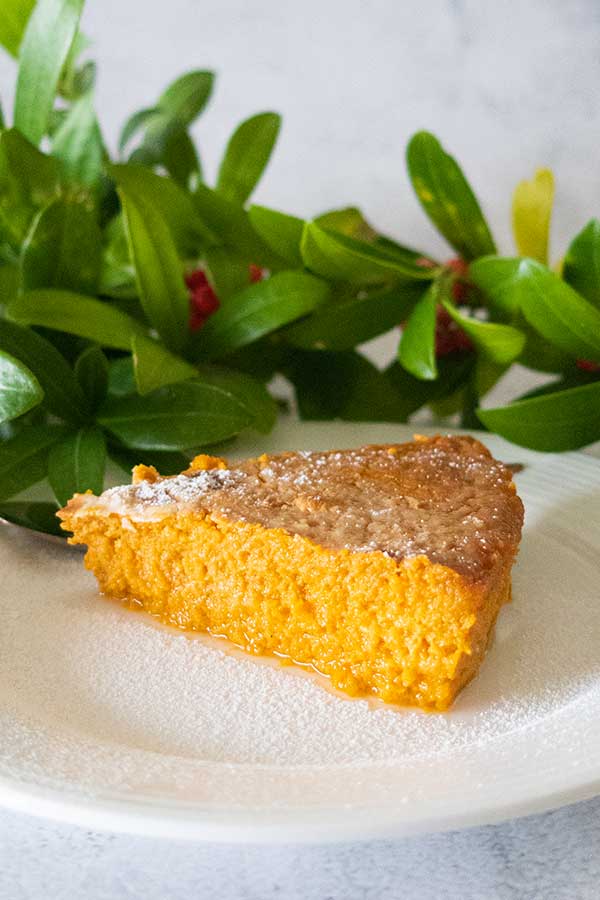 What is a Jamaican sweet potato pie?
The Caribbean is well known for this sweet potato dessert. The gluten-free Jamaican style pie is typically made with sweet potatoes, coconut milk, flour and spices such as ginger, cinnamon, cardamom, coriander and vanilla. This dessert is decadent with so many exquisite flavours and is extra moist.
Do you dream of pumpkin pie? Or a creamy pumpkin cheesecake or our popular Gluten-Free No Bake Chocolate Pumpkin Pie? Don't worry…you are not alone. I recommend trying this healthy-ish sweet potato pie. I promise you will NOT be disappointed.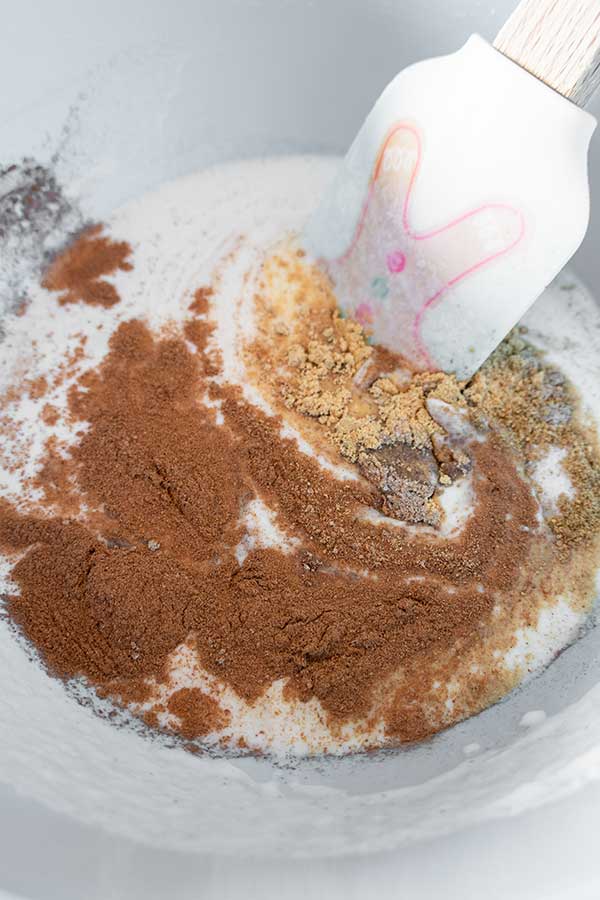 How to make gluten-free Jamaican sweet potato pie?
This gluten-free Jamaican dessert is made with plenty of fresh sweet potatoes. The potatoes are finely grated; I used a food processor because it took only a couple of minutes to grate them finely.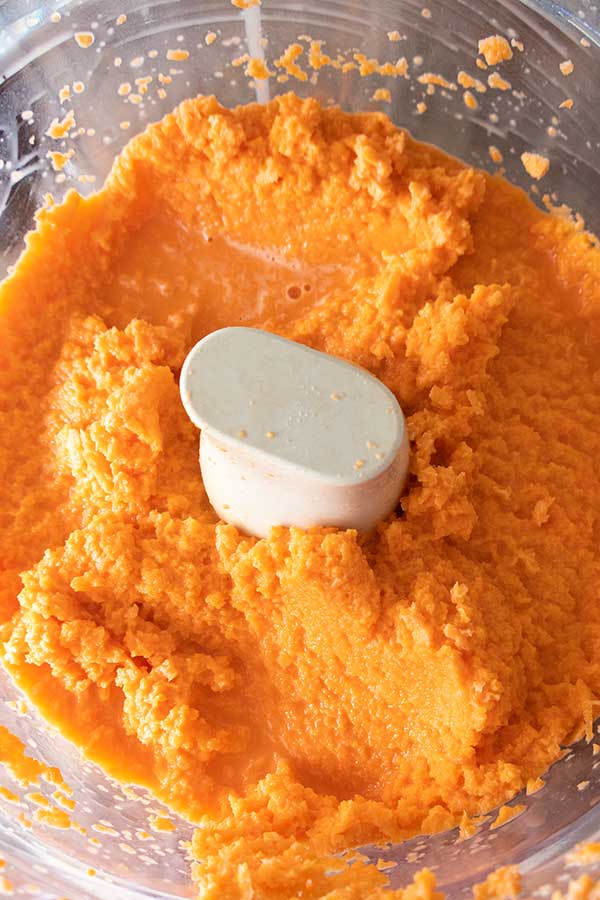 If you don't have one, you can do it manually on the smallest blade, good for your muscles, a little extra work.
things to know about rice flour in gluten free baking
You will notice that I have used only rice flour in this sweet potato pie recipe. Let me explain why.
Rice Flour is a delicate neutral-tasting gluten-free flour you can use easily in gluten-free baking. However, rice flour can't be used as a 1:1 substitution for a gluten-free flour blend.
The great thing about rice flour it is economical. With the subtle taste, this gluten-free flour can be used in recipes that use spices like this sweet potato pie because the rice flour will allow for the spices to shine.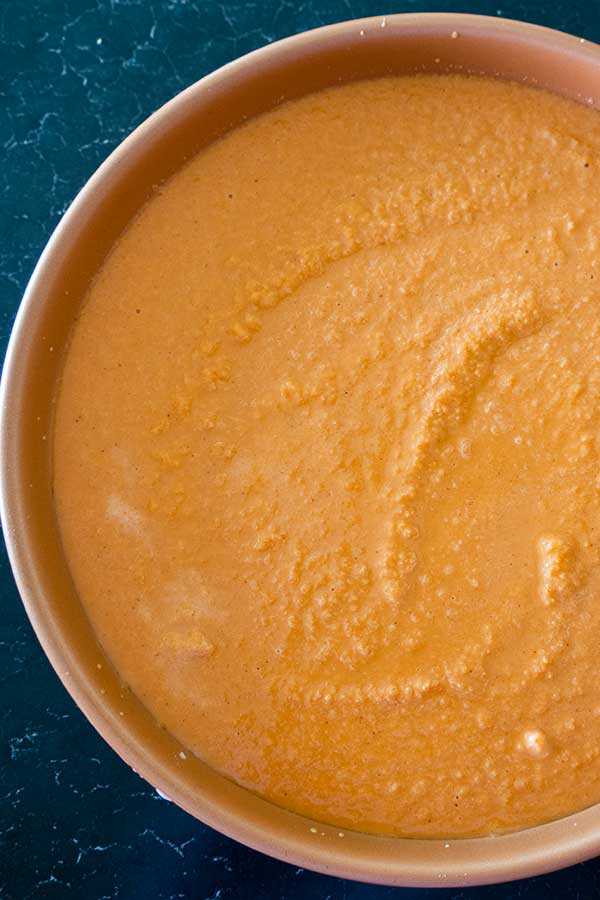 Rice flour is a harder grain than most gluten-free grains, and it does not absorb liquid quickly. This is why in this gluten-free Jamaican sweet potato pie recipe, the rice flour has to rest after mixing it with liquid.
However, after about 20 minutes, the rice flour will absorb the liquids and be easily used in this sweet potato pie.
If you don't allow the rice flour to absorb the liquid first, the gluten-free pie will have a grainy texture and will not set as it should.
Is sweet potato pie healthy?
Since this gluten-free dessert is primarily made with sweet potatoes, a nutrient-dense vegetable, you know it will have some health benefits.
Sweet potato is high in fiber, antioxidants, potassium, and beta carotene, a rich vitamin A source. In addition, they are considered low-glycemic foods that do not cause an instant spike in blood sugar levels, and they have high water content.
The second main ingredient in this sweet potato recipe is rice flour. Rice flour is rich in calcium. Calcium maintains bone and skeletal health. Rice flour also contains Choline.
What is Choline? Choline is a nutrient that prevents the buildup of fat and cholesterol in your liver, so it helps to maintain your liver health.
Besides using sweet potatoes and rice flour, this delicious dessert is dairy-free and gluten-free. I know I added a sweetener, so this sweet potato dessert is not entirely healthy, but it is more nutritious than some other rich-tasting desserts.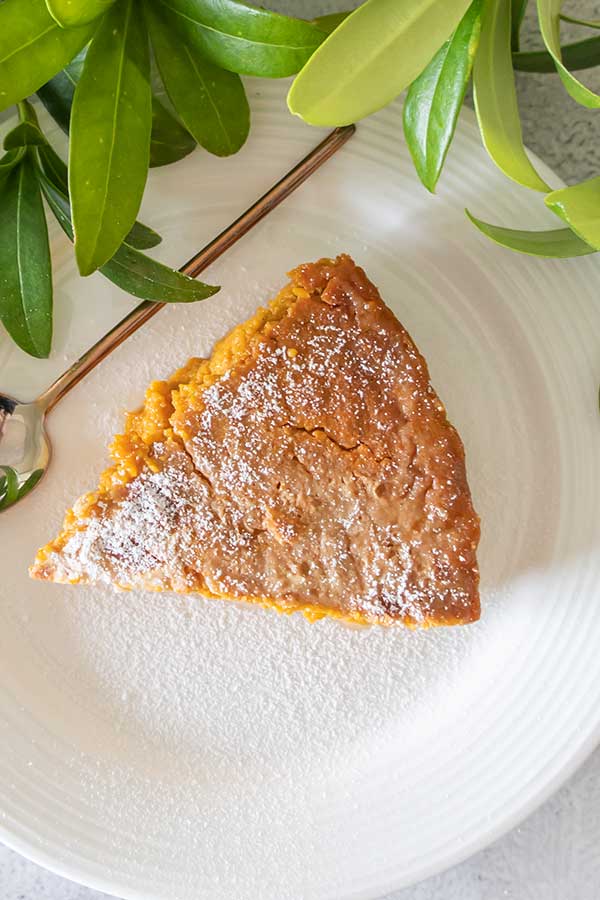 Ingredient substitutions in Jamaican pie recipe?
One of the first ingredients you may think of replacing is coconut sugar or brown sugar. You can use pure maple syrup, but use only 3/4 cups, and you will need to add two more tablespoons of rice flour to the recipe.
Another ingredient/s would be the spices. I have made this sweet potato pie for kids, but I replaced the cardamom and coriander for 1/8 tsp. of ground cloves. I have also increased the cinnamon to 1 teaspoon. Kids love cinnamon.
You can also replace the canned coconut milk. For example, if you want to keep this sweet potato pie lighter, you can replace the coconut milk with any dairy-free milk of choice. It does not have to be canned.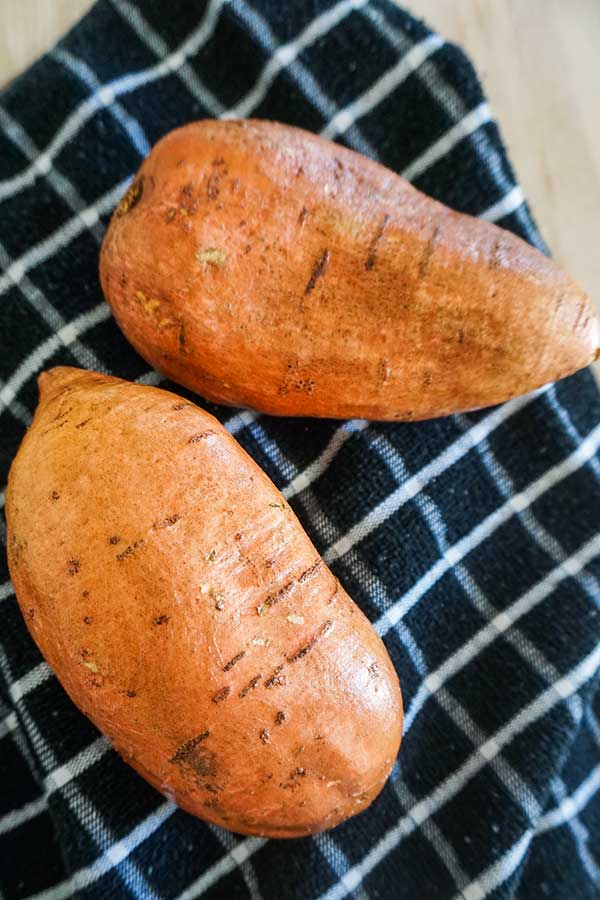 Are sweet potatoes and yams the same?
You may have heard that sweet potato is a yam. No, it is not, but they are both tuberous vegetables. Yams are from the Dioscoreaceae or Yam family, and sweet potatoes are from the Convolvulaceae or morning glory family. Yams are a lot less sweet, and they are dry and starchy. Sweet potatoes are creamier, sweeter and better for baking.
Can you add a pie crust?
Yes, you can make this as a traditional pie using a gluten-free pie crust. I used a 9-inch round baking pan because I did not use a crust, and I had plenty of batter to fill the pan.
If you do add the crust, be sure to par-bake it first. And, you will need a deep-pie dish. Keep an eye as not to burn the edges of the crust. Since this pie takes 90 minutes to bake, the crust may burn unless you cover the edges with foil paper halfway through baking.
If you love the pumpkin pie spices and the consistency of pumpkin pie, you will love this Jamaican-style sweet potato pie. Serve as is or with a dollop of whipped coconut cream. Enjoy!
Jamaican Sweet Potato Pie – Gluten Free
Published on Sep 22, 2021
by
Kristina Stosek
Instructions
1.

2.

In a medium bowl, mix rice flour, 1 cup coconut milk, ginger, vanilla, cinnamon, cardamom, coriander and salt. Set aside to 20 minutes

3.

Meanwhile, place chopped sweet potato in a food processor with the remaining 6 oz. of coconut milk and process until it resembles a wet sand texture. * See image below. Add sugar and eggs and process until combined

4.

While the food processor is running, pour the rice mixture into the sweet potato mixture

5.

Transfer batter into a 9-inch round cake pan and bake for 90 minutes. Check the pie after about 60 minutes, and if the top is getting dark brown, loosely cover it with foil paper

6.

Cool the pie, then refrigerate for a minimum of 6 hours or overnight, allowing it to set. 

7.