Gluten-Free Rice Flour Pound Cake
Published on Jul 13, 2021
by
Kristina Stosek
Prep Time:

10 minutes
Cook Time:

50 minutes
Serves:

1 loaf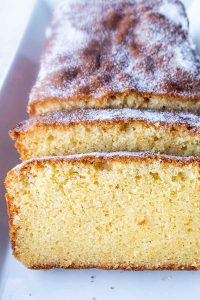 ​This post may contain affiliate links, please see our
privacy policy
for details
This beautiful golden Gluten-Free Rice Flour Pound Cake doesn't get any more delicious! Buttery, moist with a perfect crumb and only nine ingredients. The prep time takes only ten minutes, making this extraordinary rice flour pound cake recipe a winner!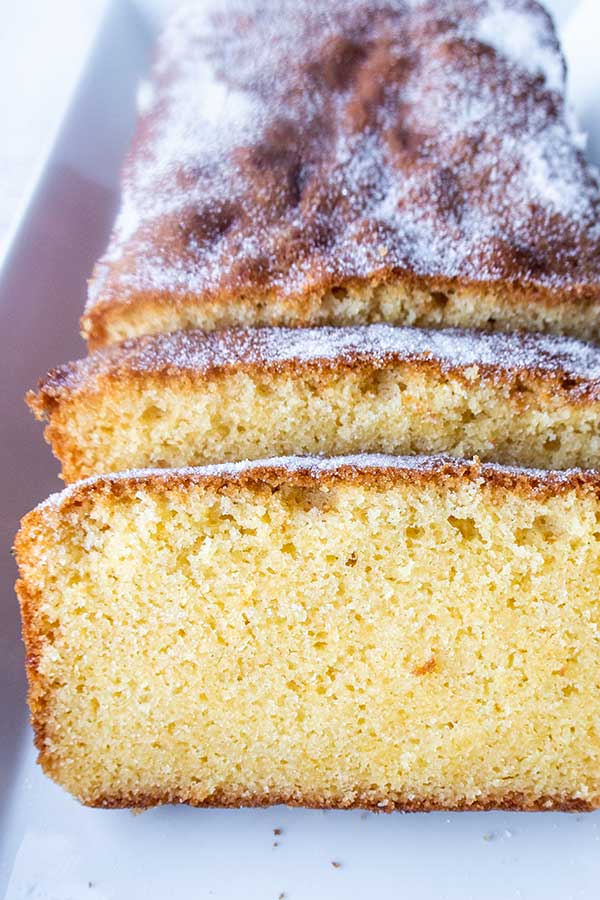 ingredients for gluten free rice flour pound cake
You will love this gluten-free rice flour pound cake recipe. The ingredient list is short, and you probably have them in your gluten-free pantry already.
You will need butter, eggs, sugar, vanilla, lemon zest, rice flour, a handful of almond flour, baking powder and a couple of tablespoons of milk.
Am I right? You probably have all these ingredients 🙂
gluten free rice flour pound cake recipe details
A straightforward start, cream the butter with sugar. I used very fine sugar called caster sugar. Using fine ground sugar will give the rice flour pound cake a soft crumb texture because the sugar melts very quickly.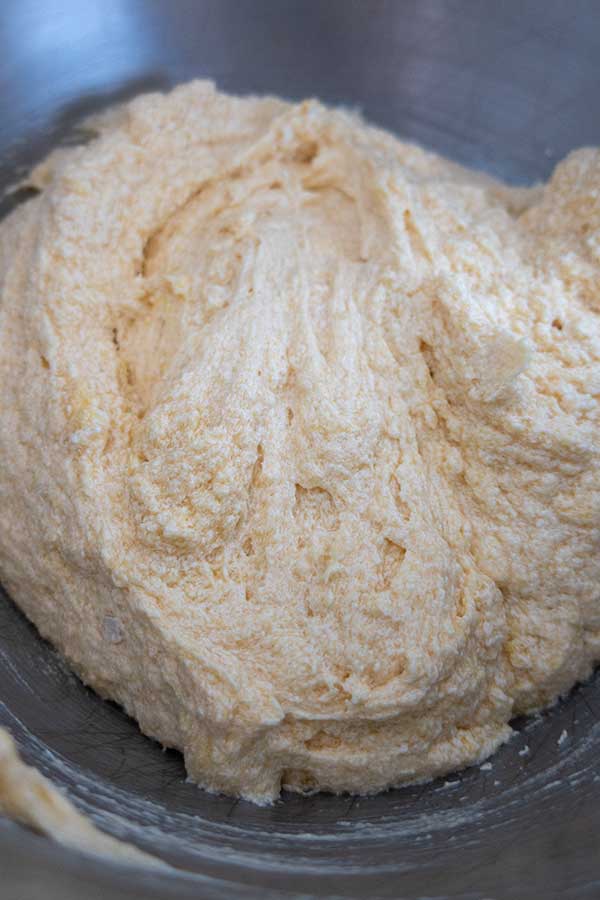 Can you use coconut sugar in gluten free pound cake recipe?
I tested coconut sugar in this recipe…only because coconut sugar has some health benefits. However, a couple of things happened, the cake was light brown, not golden. It didn't have that pristine fresh lemon flavour, and the cake was a bit drier.
lemon zest adds colour and flavour to pound cake
Add eggs, vanilla and lemon zest. The zest of one large lemon gives this gluten-free pound cake a beautiful golden colour and spikes the cake with a delicious lemony flavour. The lemon zest is an essential ingredient in this pound cake recipe.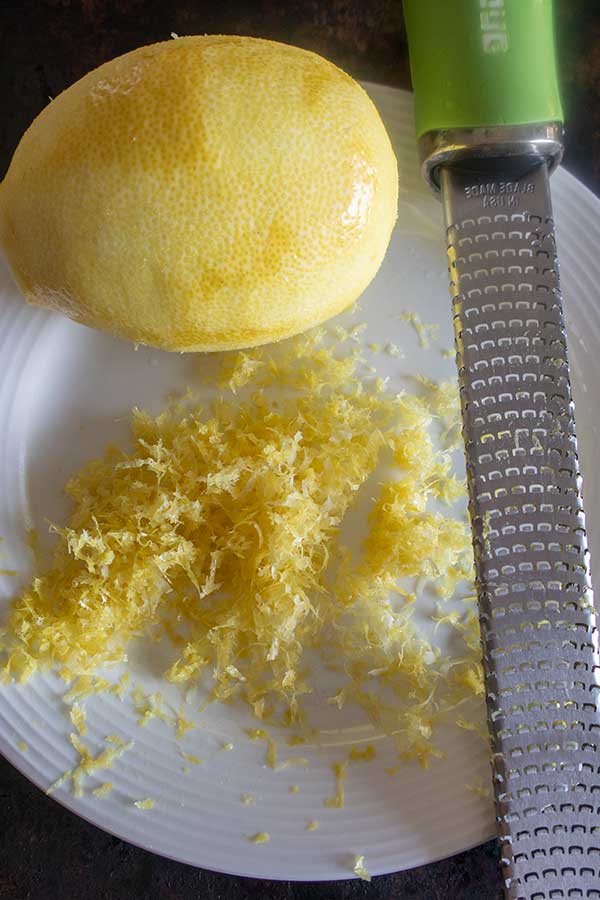 Once the wet ingredients are creamed and fluffy, the three dry ingredients are added. Rice flour, blanched almond flour and baking powder. I started using only blanched almond flour in most of my gluten-free recipes.
The reason is, because the flour is easier to digest, especially if you are gluten-intolerant or are celiac.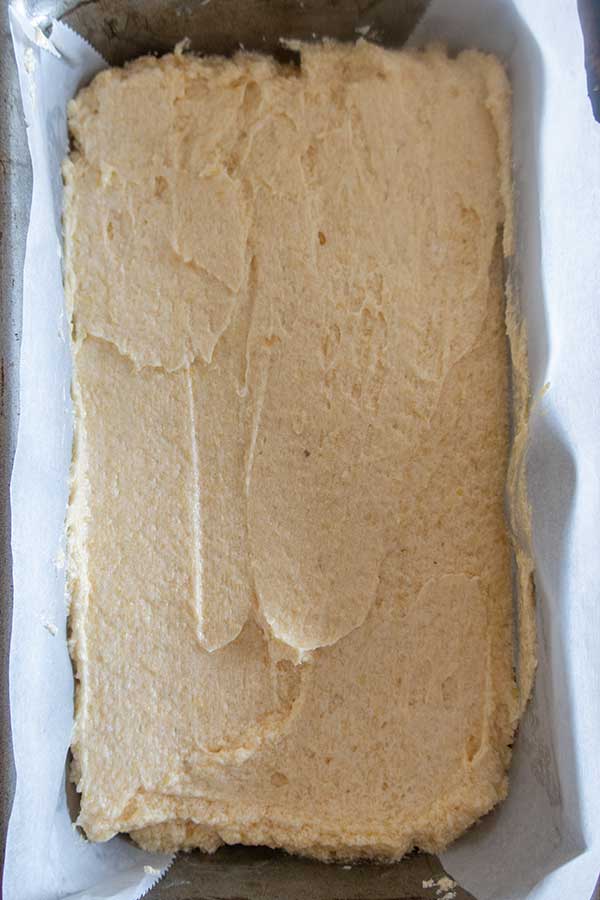 No gums are added, such as xanthan gum or guar gum, and you do not need all-purpose gluten-free flour. Isn't this rice flour pound cake simple?
You will notice that once you combine the dry ingredients with the buttery mixture, the batter is light and fluffy. You will need to add one more ingredient, and that is a couple of tablespoons of milk.
You can use regular or dairy-free milk. The milk keeps the crumb of the gluten-free pound cake moist without crumbling.
allow extra baking time for rice flour pound cake
You have to be patient when you bake this gluten-free pound cake. The cake will take 50 – 60 minutes to bake, and well worth the wait.
Once you take the pound cake out of the oven, allow the cake to sit for about five minutes in the loaf pan. This allows the cake to settle before removing the cake from the pan and transferring it onto a cooling rack.
always cool the pound cake before slicing
Once you transfer the rice pound cake onto a cooling rack, you can sprinkle it with extra caster sugar. You don't need much, only about one teaspoon. It makes the pound cake look prettier.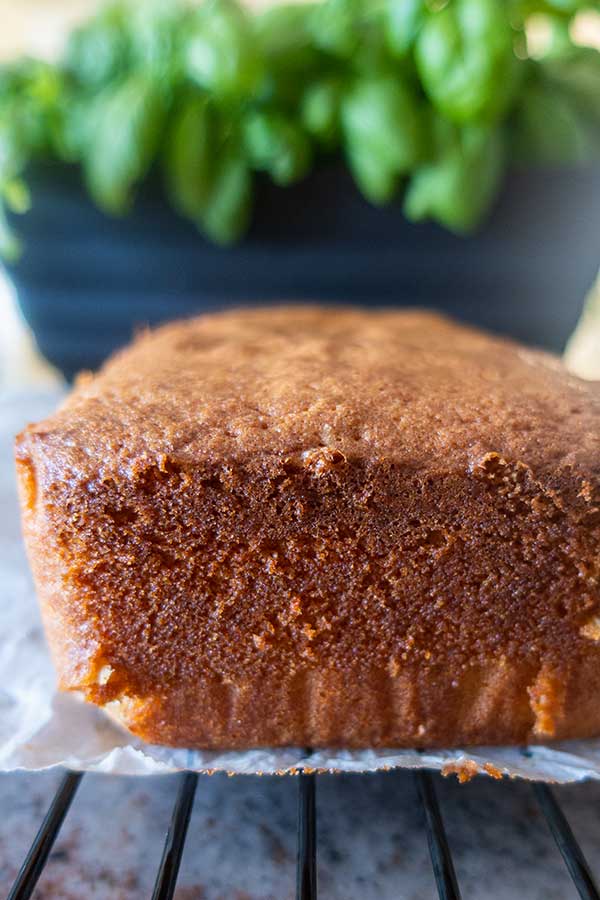 When the gluten-free golden cake is fully cooled, slice it to desired thickness. The cake holds well together without being dry and heavy. My friend said, this gluten-free rice pound cake virtually melts in your mouth 🙂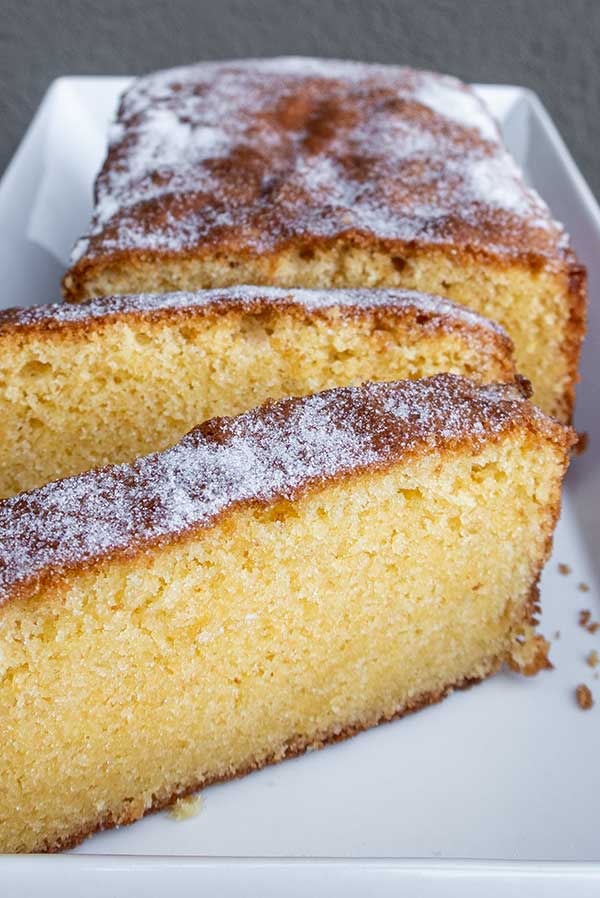 storing a gluten-free rice flour pound cake
This gluten-free sweet treat has to be stored in an airtight container. It will keep at room temperature for up to three days or up to seven days when refrigerated.
I hope you will enjoy this exceptional pound cake with a cup of coffee, with an afternoon tea or just as a sweet treat.
Let's Connect!
Be sure to FOLLOW US on FACEBOOK and PINTEREST.
Many thanks!
Kristina xx
Gluten-Free Rice Flour Pound Cake
Published on Jul 13, 2021
by
Kristina Stosek
Instructions
1.

Preheat the oven to 350 F and grease and line a standard loaf pan with parchment paper

2.

Using an electric mixer, cream the butter with sugar until creamy

3.

Add eggs one at a time and mix until fluffy. Stir in vanilla and lemon zest

4.

Whisk the rice flour, almond flour and baking powder, then add into the wet mixture. Using a rubber spatula, mix to combine. Stir in milk and transfer the batter into the loaf pan

5.

Bake for 50 - 60 minutes, until it passes the toothpick test

6.

Remove the cake from the oven and rest for 5 minutes. Then transfer onto a cooling rack and sprinkle with 1 teaspoon of berry sugar. Cool fully before serving
Leave a Comment
Kristina
I did a few replacements here and there (and added a little whisky too) and halved the recipe and they came out very nice looking and nice consistency. I think my use of powdered sugar instead of castor sugar made it less sweet.
Kristina
love the texture and so simple to make. Thank you
very tasty, excellent texture. Thank you!