Easy Gluten Free Casseroles For Cooler Weather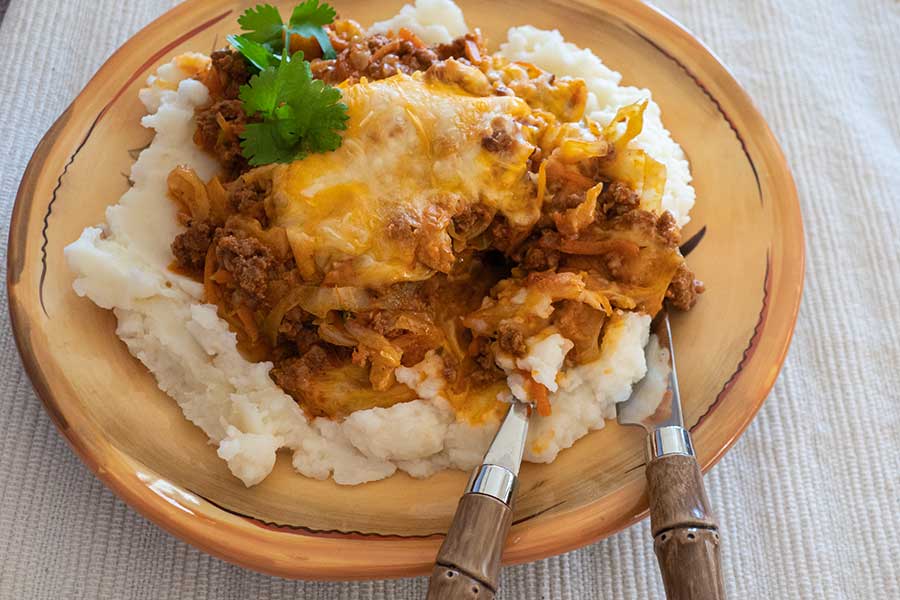 Easy Gluten Free Casseroles For Cooler Weather!
As the weather cools down, we start to crave heartier meals. And what's more comforting than a warm, bubbly casserole? Easy gluten free casseroles are also perfect for feeding a crowd or having leftovers throughout the week.
The best part about these easy casserole recipes is that they're all gluten-free, so that everyone can enjoy them! From chicken and rice to an Italian pasta dish, there's something for everyone to love. So curl up with a blanket and dig into one of these delicious casseroles.
What is a casserole?
A casserole is made from various ingredients, typically baked in a single serving dish. Casseroles can be made from almost any combination of meats, vegetables, and grains, making them a versatile and convenient option for busy families or those looking for an easy weeknight meal.
While most casseroles include some protein, carbohydrate, and vegetable, the specific ingredients can vary greatly. Some popular casserole recipes include chicken and rice, beef and potato, and pasta with cheese.
There are endless possibilities when creating a casserole, so get creative and experiment with different ingredients to find your family's favorite recipe.
Why are casseroles popular?
There are a few reasons casseroles are so popular. They're usually easy to make, can be made ahead of time, and are a great way to feed a crowd.
Casseroles are also usually pretty budget-friendly since they often use inexpensive ingredients like pasta, rice, or potatoes. Plus, they can be versatile since you can easily swap out ingredients to suit your taste or what you have on hand.
the most important fact to know when making gluten free casseroles
When following a gluten free diet, it is important to remember that all the ingredients must be gluten-free. We know that fresh ingredients and proteins are naturally gluten free.
However, we often add pasta, rice, seasoning, starches, tomato sauce, cheese and sauces, which may contain additives with gluten. Therefore, be sure all ingredients are labelled gluten free.
How long will gluten free casserole dishes keep?
Assuming you have stored your casserole dish correctly, in an airtight container or covered tightly with foil, it should last 3-4 days in the fridge.
If you want it to last longer, you can freeze it for up to 2-3 months.
How to store gluten free casserole dishes
When it comes to storing gluten free casserole dishes, there are a few things you need to keep in mind.
First, ensure the casserole is completely cooled before putting it in the fridge or freezer. If you're freezing the casserole, wrap it tightly in plastic wrap or aluminum foil.
When you're ready to reheat the casserole, thaw it overnight in the fridge and then bake it at 350 degrees until heated through.
Our best gluten free casserole recipe of all time!
This gluten free casserole is our most downloaded recipe of all time. The dish is easy to make and is packed with flavor. We love how it is hearty and filling — and who doesn't love Italian food, right? This recipe will definitely be a new family favorite!
The best part about this casserole is that it can easily be made ahead of time. Simply assemble everything in the baking dish, cover, and refrigerate until you're ready to bake, making it perfect for busy weeknights or lazy weekends.
So why not give this easy gluten free casserole a try today?
best sides to casserole dishes
Casseroles are warm and comforting. Adding a side of veggies, a salad or garlic bread will make it into a complete, well-balanced nutritious meal.
Here are some of our favorite gluten free sides:
Hearty Cabbage with Collard Greens
Why do we love easy casserole dishes?
There's something about casseroles that make them the perfect comfort food. They're warm, filling, and usually pretty easy to make.
And who doesn't love a dish that can be made ahead of time and then just popped in the oven when you're ready to eat?
We especially love easy casserole dishes during the cooler months. There's nothing like a hearty, comforting casserole to take the chill off a cold day. And since they're usually packed with veggies and protein, they make for a well-rounded meal.
So we've got you covered if you're in the mood for a comforting classic like Italian meatballs and rice or something a little more unique like cheesy butternut squash casserole.
Here is a list of our 16 Easy Gluten Free Casseroles For Cooler Weather
This 30-minute gluten free casserole is made with pasta smothered with a cheesy, meaty sauce seasoned with basil and oregano and baked in one dish. One of our family favorites!
This is a hearty dish flavoured with garlic, smoked paprika, caraway, bay leaves and wine. For the veggies, fresh tomatoes, bell peppers and onions. This is an easy gluten free Spanish casserole dish.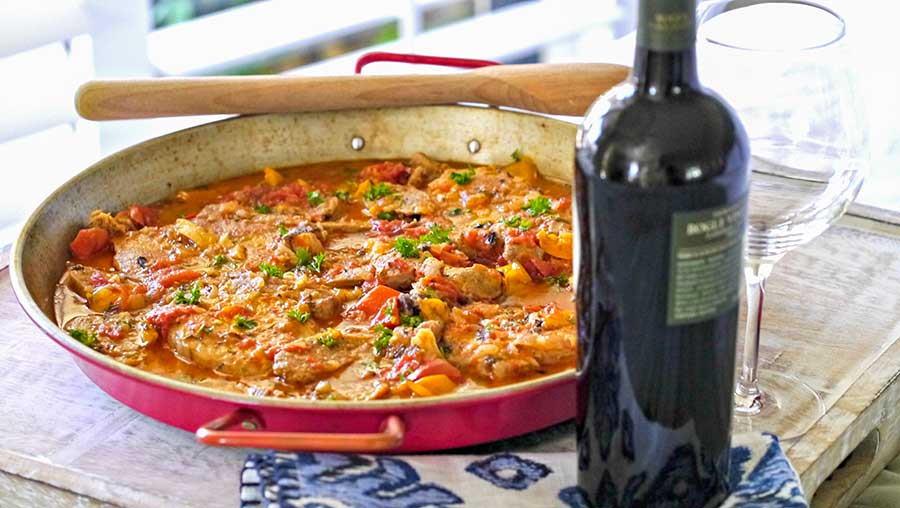 Gluten-Free Chicken Cordon Bleu Casserole made with everything we love! Layers of Black forest ham, Swish cheese, cream, and a crispy bread crumb topping. This gluten-free casserole recipe is for novice cooks and chefs alike.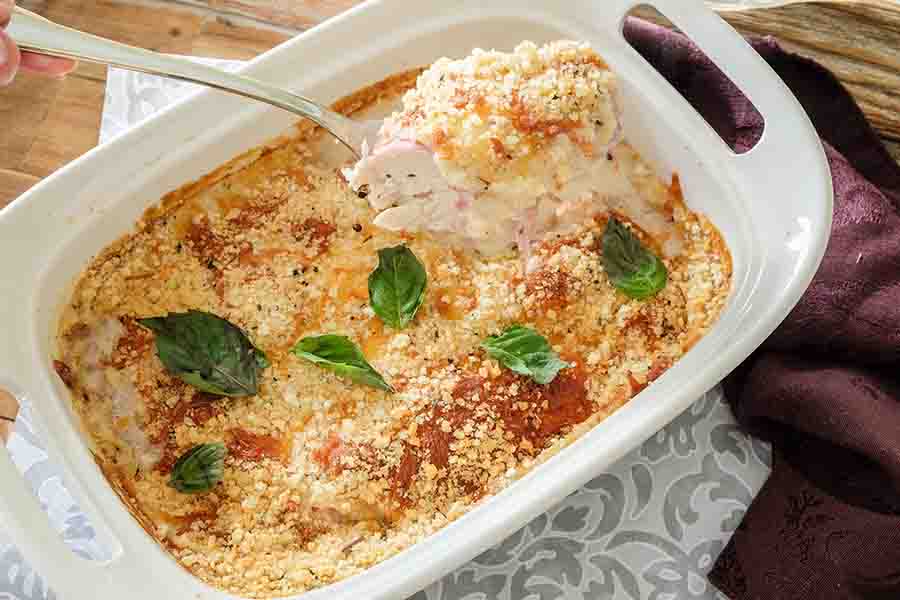 This warming spaghetti squash dish is made with fresh tomatoes, green onions, black beans, jalapeño, garlic, spices and two types of cheese and baked until hot and bubbly. This vegetarian casserole dish is a great way to enjoy spaghetti squash without the extra carbs and all the fuss.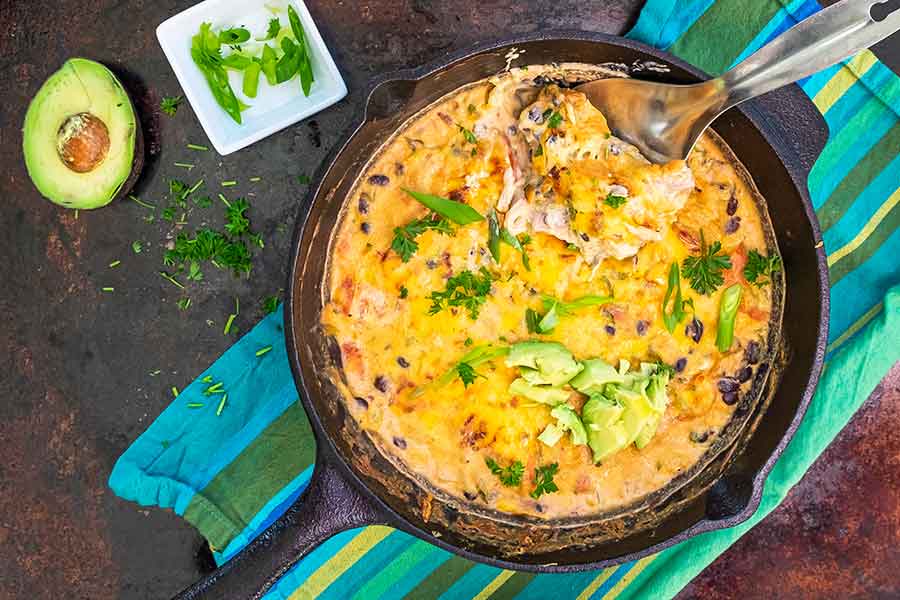 This ground beef casserole is creamy and cheesy with perfectly cooked French beans and carrots topped with bubbling gooey cheese. Keep this gluten-free ground beef casserole keto with cabbage wedges, or add some carbs and serve it over gluten-free pasta or rice.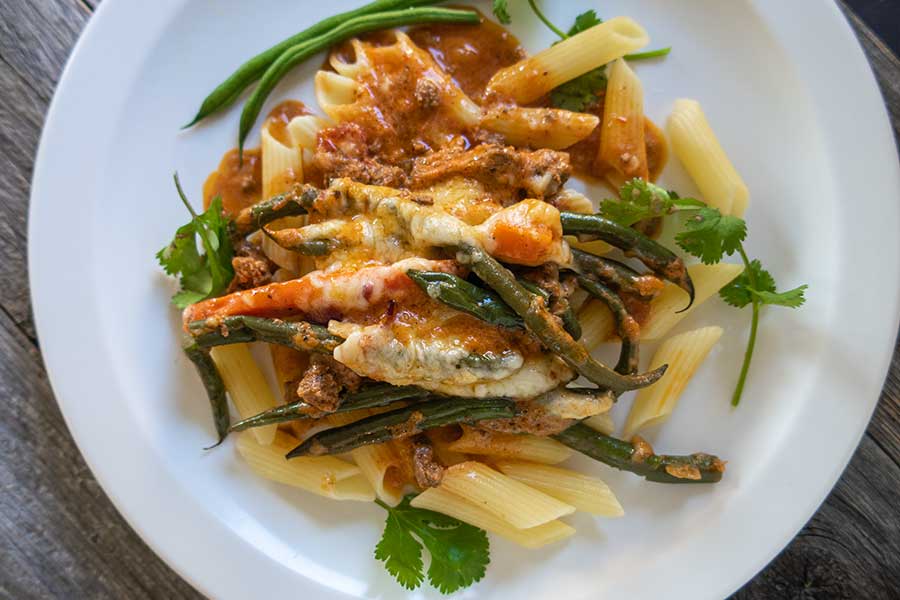 The Irish Skillet Potatoes With Cabbage casserole is creamy, cheesy and flavoured with the smokiness of the bacon and a hint of thyme. The fluffy potatoes have layers of tender cabbage, caramelized onions, bacon, and a topping of cheese with extra crispy bacon. This dish can be served as a main or as a side.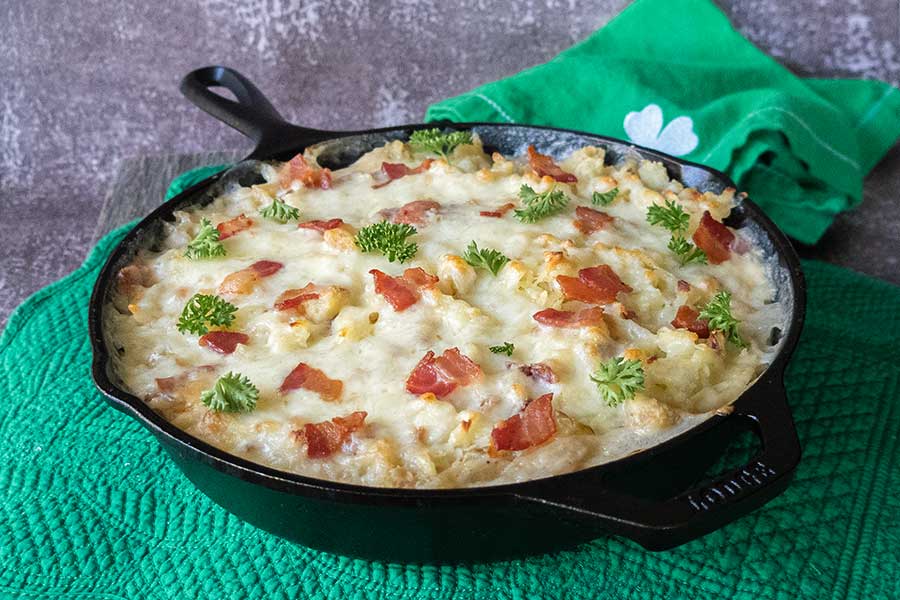 This warming lamb casserole is layered with lamb, potatoes, collards and cheese, then baked in light cream. The exquisite flavours come from an array of spices such as coriander, cinnamon, cumin, ginger, garlic and cayenne pepper. This easy casserole recipe is a winner!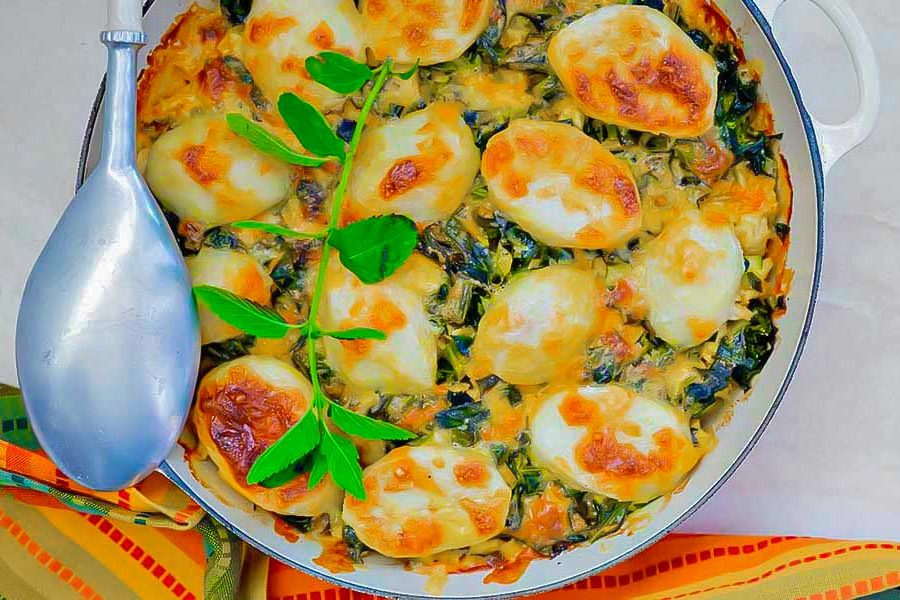 The low-carb casserole comes together simply and is insanely delicious. The flavourful chorizo meat, creamy tomato sauce, thinly sliced cabbage and julienned carrots, cooked to perfection topped with a generous portion of goey cheese—all this goodness in only one skillet.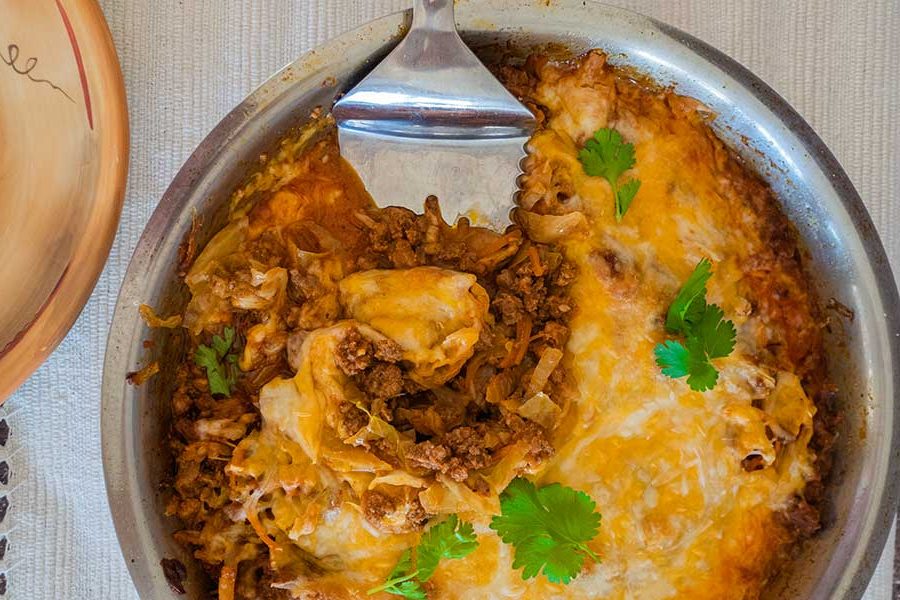 This easy gluten free casserole recipe is a feel good dish with chicken and mushrooms in a cream sauce, kale, rice, lemon zest and cheese. A simple, satisfying meal packed with flavour.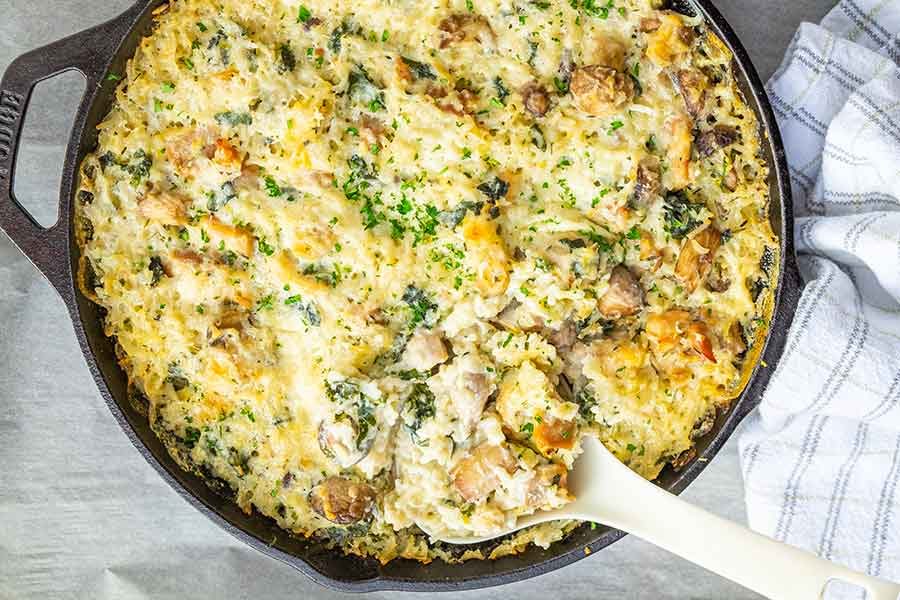 This hearty ratatouille pasta dish makes for a delicious meatless casual dinner for any night of the week. What we love about this gluten free recipe is that casserole is light but hearty enough for chilly winter nights. Enjoy!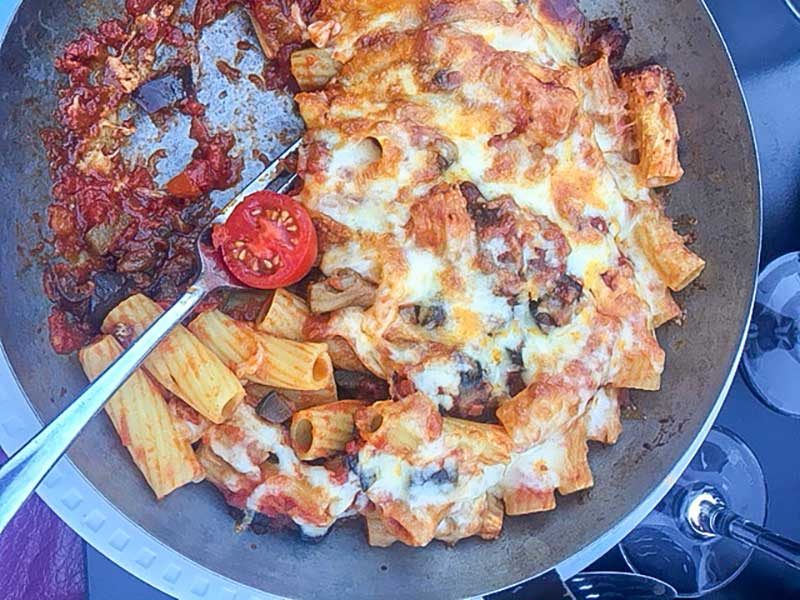 The best part about this gluten-free Italian rice dinner, there is nothing to it! In this dish, the rice has a texture almost like a risotto — saucy rice, and the flavours are outstanding. For big appetites, add a green salad or warm gluten-free butter rolls.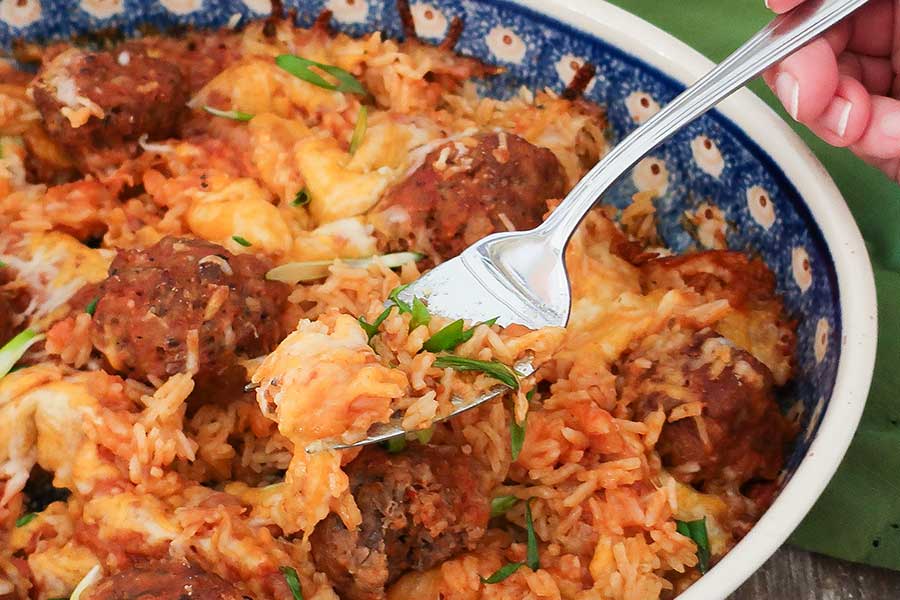 This gluten-free casserole is for the low carb lovers. The recipe is about fresh zucchini baked with ham, green onions and spiced with chili, cumin and basil. All this deliciousness baked in a two cheese sauce mixed with sour cream. Can it get any better?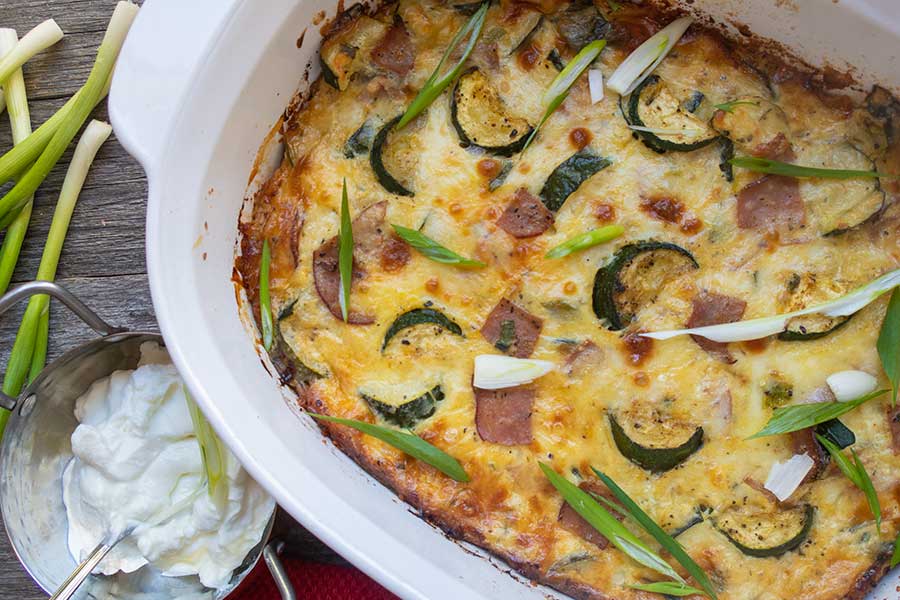 Beefy, goey with cheese, layers of potatoes, flavoured with herbs and spices. All baked in a casserole dish ending with a cheesy bubbly topping. This beef casserole dish screams delicious, making it a great fall recipe for cooler weather.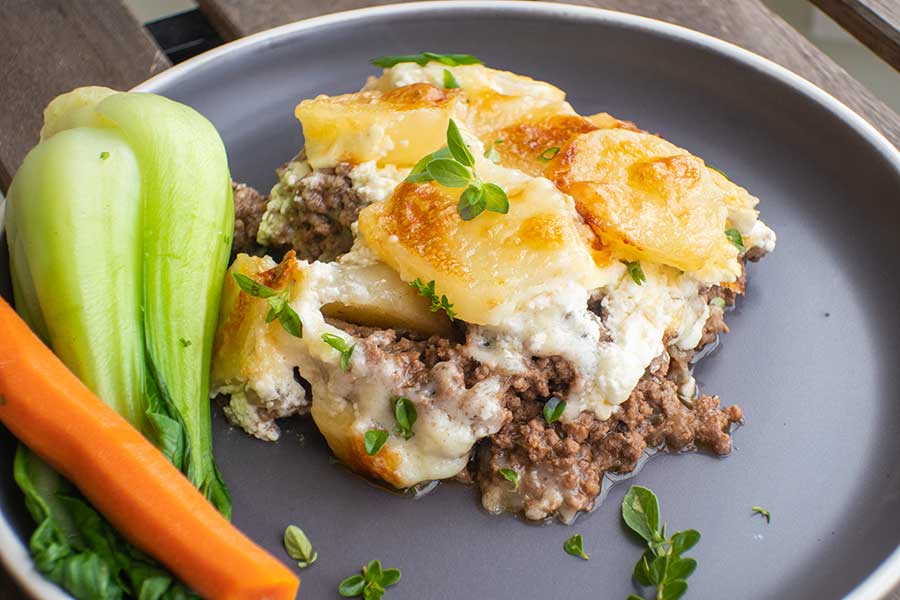 You may have guessed it, this is our best gluten free casserole of all time. Lasagna noodles rolled up with cheese and spinach, then baked in a sauce made with fresh tomatoes, bell pepper, zucchini and garlic. This is an easy gluten-free weeknight meal recipe oozing with fresh veggies and sooo much deliciousness!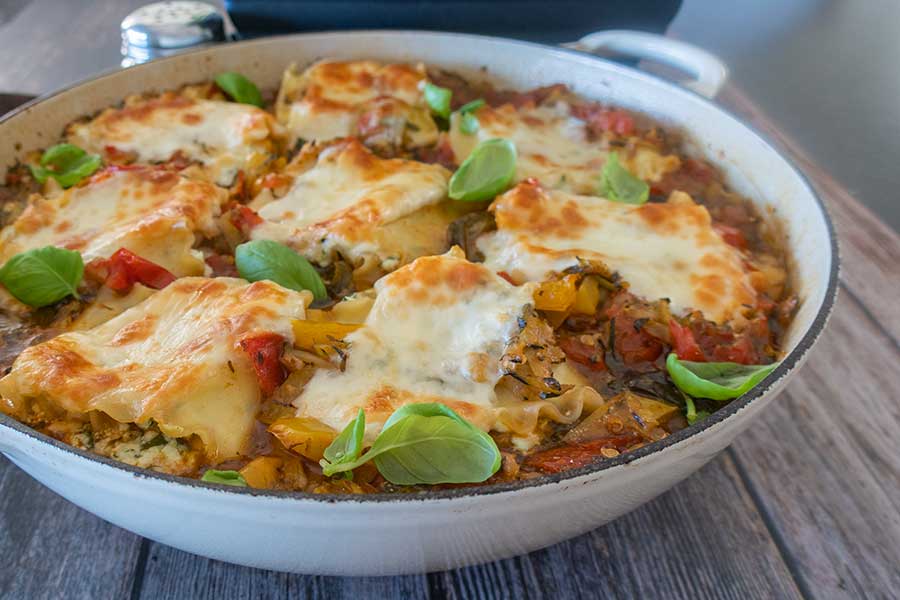 Everything in this Mexican casserole dish such as leftover meat you have on hand, black beans, corn, homemade enchilada sauce, tortillas, sour cream, green onions, is layered with cheese, seasoned with Mexican spices and then baked until all the flavours are melded together. So much flavour and deliciousness in just minutes!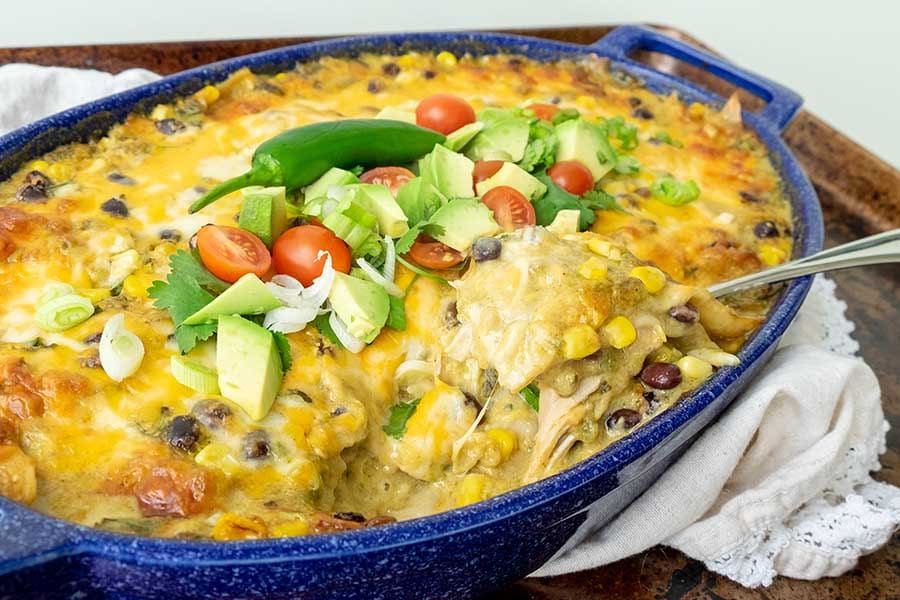 A hearty and wholesome casserole made with potatoes, vegetables, sour cream, cheese and a crispy bread crumb topping. This is a family-style casserole and is an excellent way to use up veggies and anything else you have in the fridge, just before you go shopping for the week.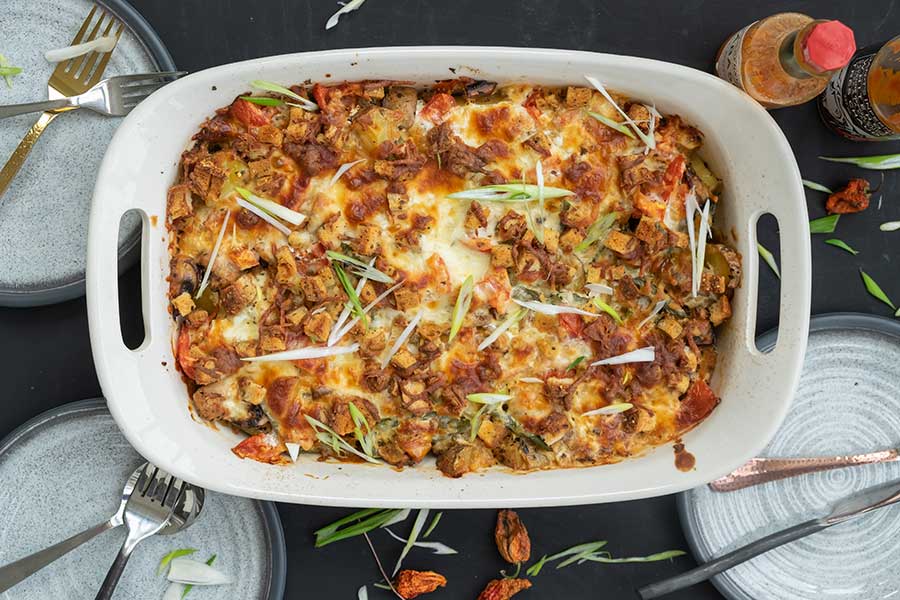 Let's Connect!
Be sure to FOLLOW US on FACEBOOK and PINTEREST.
Many thanks!
Kristina xx