Moroccan-Style Baked Lamb Casserole
Published on Jul 01, 2017
by
Kristina Stosek
Prep Time:

15 minutes
Cook Time:

60 minutes
Serves:

4-6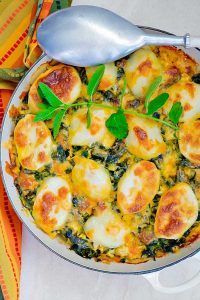 ​This post may contain affiliate links, please see our
privacy policy
for details
This Moroccan-Style Baked Lamb Casserole is an indulgent dish that is fragrant and spicy but not excessively hot. The effect is exotic but not overpowering.
This warming lamb casserole is layered with lamb, potatoes, collards and cheese, then baked in light cream. The exquisite flavours come from an array of spices such as coriander, cinnamon, cumin, ginger, garlic and cayenne pepper.
The exotic taste of this lamb casserole more than delivers on expectations.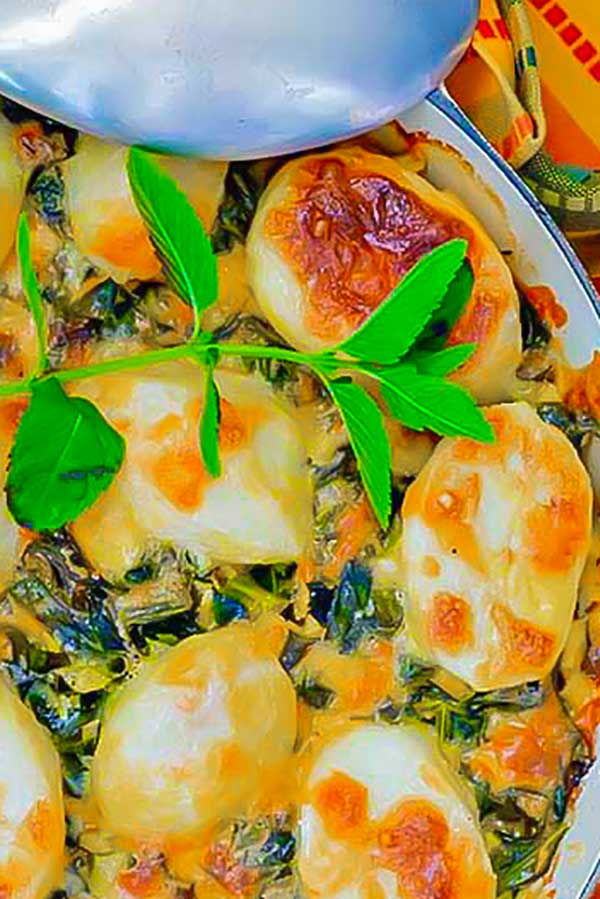 What is Moroccan cuisine?
Authentic Moroccan food is created from a mix of cuisines and cultures worldwide. Morocco's food is famous for its legendary tagine recipes and delicious stews.
Tagine is a cone-shaped dish with a lid made from unglazed clay or ceramic.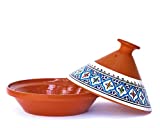 If I were to describe a meal made in a tagine, it would be a casserole or a stew. The dish consists of layered meat, vegetables, and spices cooked in an aromatic sauce offering a unique earthy flavour.
The closest pot to a tagine would be a dutch oven, but the meal won't be the same because it will lack that earthy flavour you get from unglazed clay tagine. In this Moroccan-style lamb casserole, I tried to capture the flavour and texture of a traditional tagine dish without using a tagine.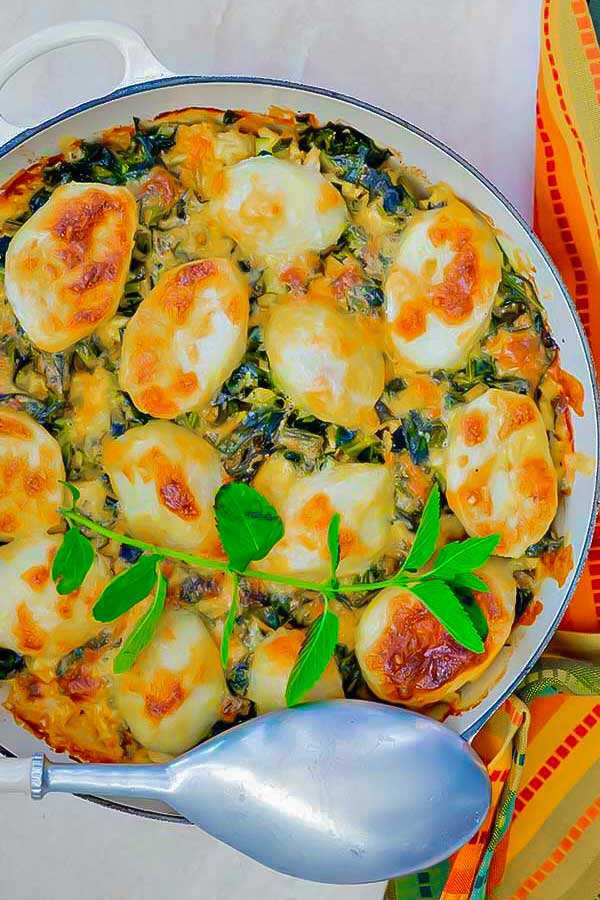 I have added a personal touch to this recipe by using cheese and cream. Dairy is rarely used in traditional Moroccan cuisine, but int his recipe adding cheese and cream made the dish exceptionally delicious!
If you like you can serve simple herb rice with this natural gluten-free meal.
Moroccan-Style Baked Lamb Casserole
Published on Jul 01, 2017
by
Kristina Stosek
Instructions
1.

Boil sliced potatoes in salted water until just done. About 8 min. Drain and set aside

2.

Heat oil in a large non-stick pan. Add the lamb and sear over medium-high heat while breaking up the meat. Stir in garlic, spices and green onions. Cook for one minute infusing the meat with the spices

3.

Add mint and one cup of water and cook over medium-high heat until the water evaporates. About 5 minutes. Taste and adjust seasoning if needed

4.

Layer half the potatoes in a buttered ovenproof dish such as dutch oven or a tagine. Season with salt. Cover with lamb mixture, collard leaves and half the cheese. Top with remaining potatoes and cheese and pour cream all over

5.

Bake in preheated oven 375 F for 35 - 40 minutes, or until the potatoes start to brown

6.

Note: I used water with the lamb in this recipe, but you can use GF chicken stock or dry white wine for additional flavour