Best Vegan Coleslaw Recipe (Gluten-Free)
Published on Mar 04, 2020
by
Kristina Stosek
Prep Time:

15 minutes
Cook Time:

0 minutes
Serves:

6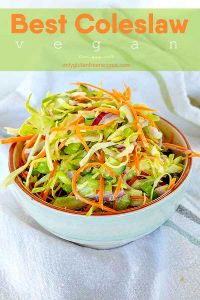 ​This post may contain affiliate links, please see our
privacy policy
for details
Coleslaw is one of those salads that go with everything. This salad has it all, flavour, texture, creaminess and is also packed with nutrient dense veggies. Not only this healthy salad can be served as a side, but it is a delicious addition to sandwiches like a tuna salad sandwich or burgers, like our Vegan Lentil Burger.
Classic coleslaw can also be served as a main topped with Gluten-Free English Crispy Fried Fish, or if you are following a vegan diet, our famous Gluten-Free Vegan Schnitzel.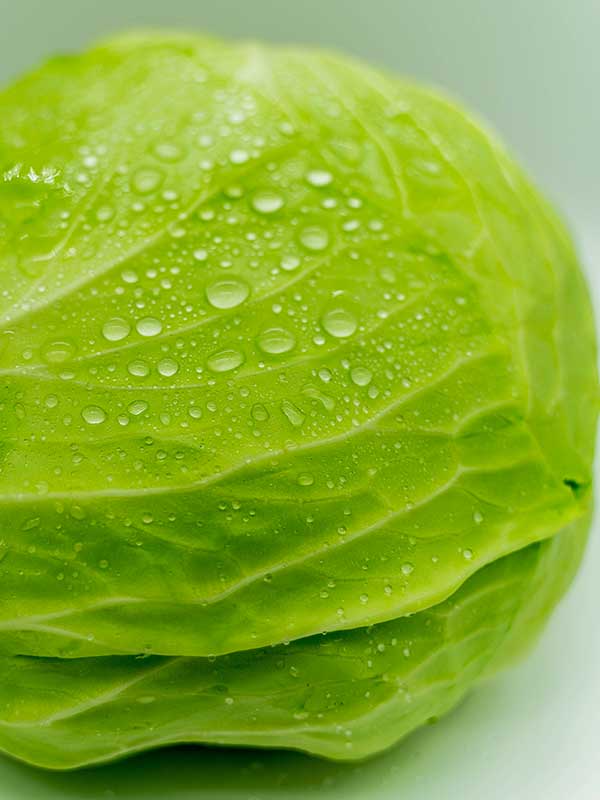 Why is this the best vegan coleslaw recipe?
A classic coleslaw is made with very few ingredients, cabbage, carrots and onions. The dressing is a simple mix of mayonnaise and mustard with some vinegar.
In this recipe, I used the classic ingredients, but I also added celery, cucumber, garlic and olive oil. The celery adds extra crunch, the cucumber adds cool freshness, the garlic adds extra flavour, and the olive oil adds extra creaminess.
I used red onion because it is milder but more flavourful than the classic yellow onion. Coleslaw should always be refrigerated for at least one hour, allowing all the flavours to meld with the veggies, and the slaw tastes better when chilled.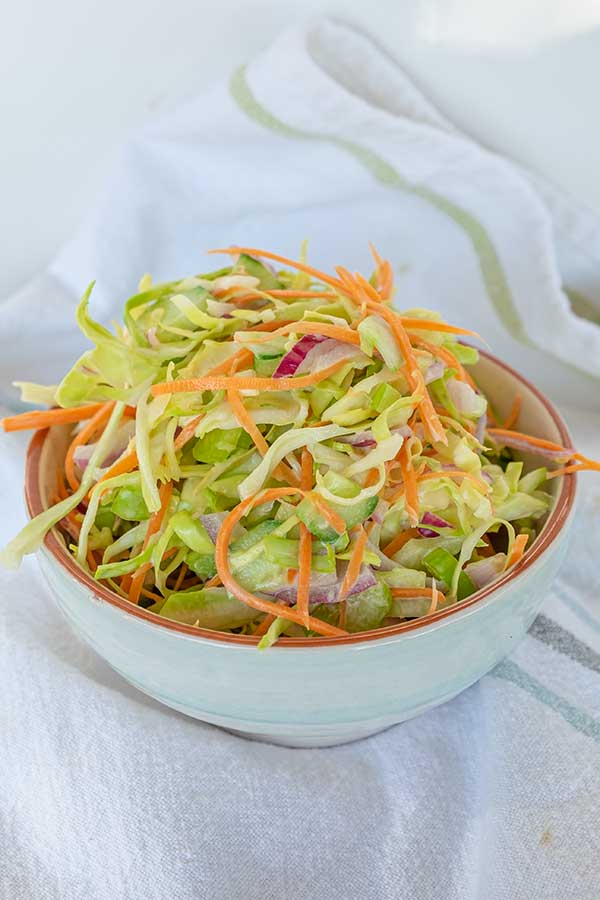 Is coleslaw gluten-free?
This may surprise you because classic coleslaw is not always gluten-free. One of the reasons is, some recipes are made with malt vinegar. Malt vinegar is made from barley → therefore, it is not gluten-free.
Barley is one of those grains we have to avoid when following a gluten-free diet.
Another ingredient in coleslaw recipe is mayonnaise. Mayonnaise is sometimes made with thickeners that are not gluten-free. I wanted to keep this salad vegan, so I used gluten-free, vegan mayonnaise.
For more salads that are made with cabbage check out our healthy gluten-free cabbage salad recipes
Best Vegan Coleslaw Recipe (Gluten-Free)
Published on Mar 04, 2020
by
Kristina Stosek
Instructions
1.

Add cabbage, carrots, celery and red onion into a large bowl

2.

Whisk together dressing ingredients and add to the slaw. Mix until everything is well coated with the dressing. Cover and chill for one hour, up to eight hours. Gently toss just before serving.
Leave a Comment
Kristina
I tried this and the first time I served it was at a family reunion and they devoured it. It is quick to make, healthy and delicious