20 Delicious Gluten-Free Summer Recipes
Stay cool with light soups, satisfying healthy salads, easy mains and gluten-free desserts. Summer is for enjoying outdoors 😎 The last thing you want to do is heat up your kitchen and slave over a hot stove.
These gluten-free summer recipes include chilled soups, summer salads, easily prepared satisfying gluten-free main dishes and gluten-free desserts for any occasion.
20 Delicious Gluten-Free Summer Recipes
The recipes are quick to whip up, leaving you time for more fun things during the summer heat.
Coconut milk, cherry tomatoes, fresh lemon, garlic, pesto and Parmesan cheese. The flaky salmon made in one skillet in the most flavourful creamy pesto sauce. The entire dish comes together under 30 minutes making this a simple skillet summer dinner. Need some Thai flavour? Check out this salmon with Thai coconut cream sauce recipe.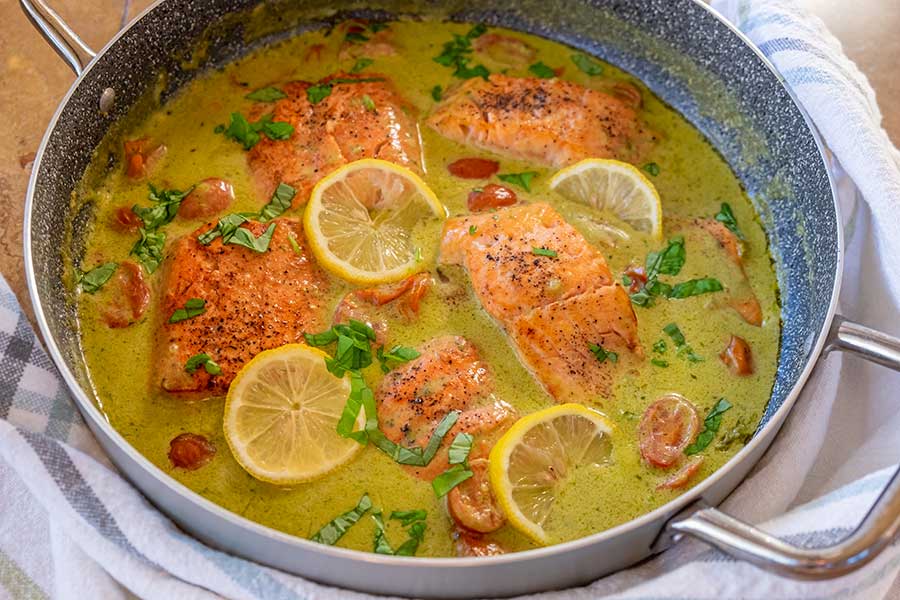 The tender zucchini is stuffed with lightly sautéed fresh tomatoes, zucchini, garlic and Italian spices. Also, there is mozzarella and parmesan cheese, which makes the stuffing gooey and cheesy. The naturally gluten-free vegetarian recipe is super simple to make.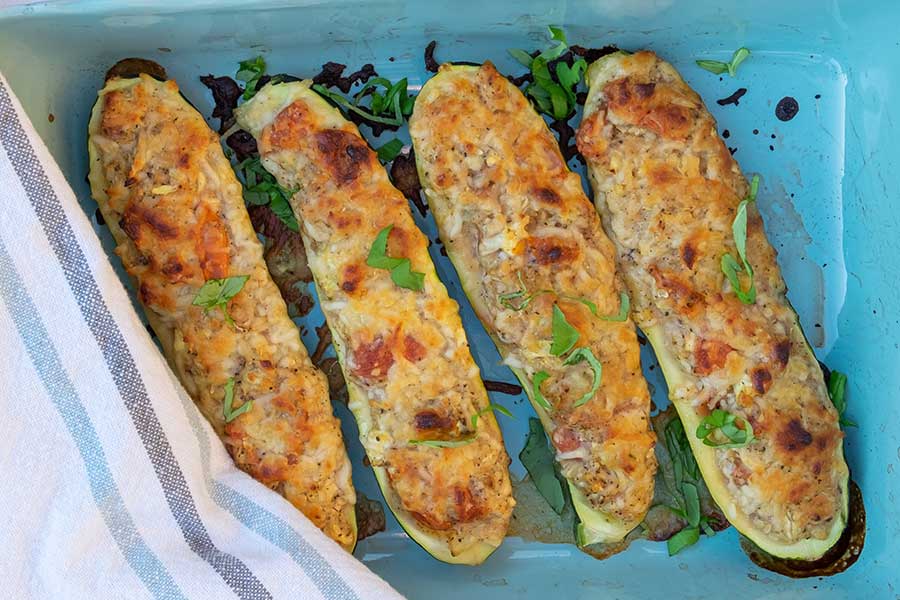 Most of us hanker for authentic food experiences. This inspiration comes from France, the epicenter of culinary elegance. Vichyssoise soup is a chilled creamy soup made with leeks and potatoes. This classic vichyssoise soup recipe is converted to a delicious vegan version.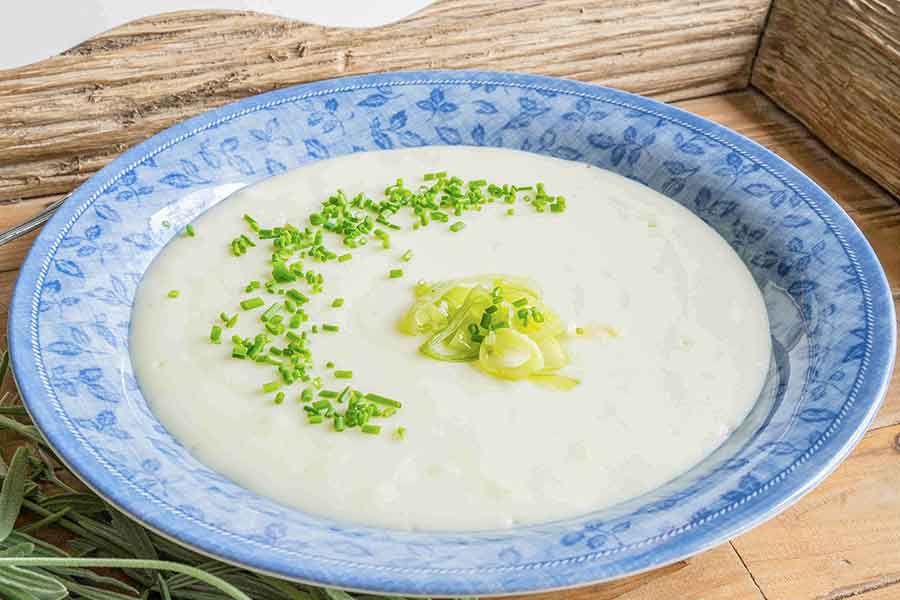 If you are searching for a summer salad, you must try this Baja chicken kale salad. Flavouring the chicken with chili, cumin and garlic and then cooked in fresh lime juice is what gives this salad the Baja flavour. The greens are made up of baby kale, avocado, green onions, black beans and corn. A typical combination of Baja salads. But it is the avocado lime dressing that makes the salad. The creaminess is made without oils and has a slight garlic-lime and coconut flavour. It is so good!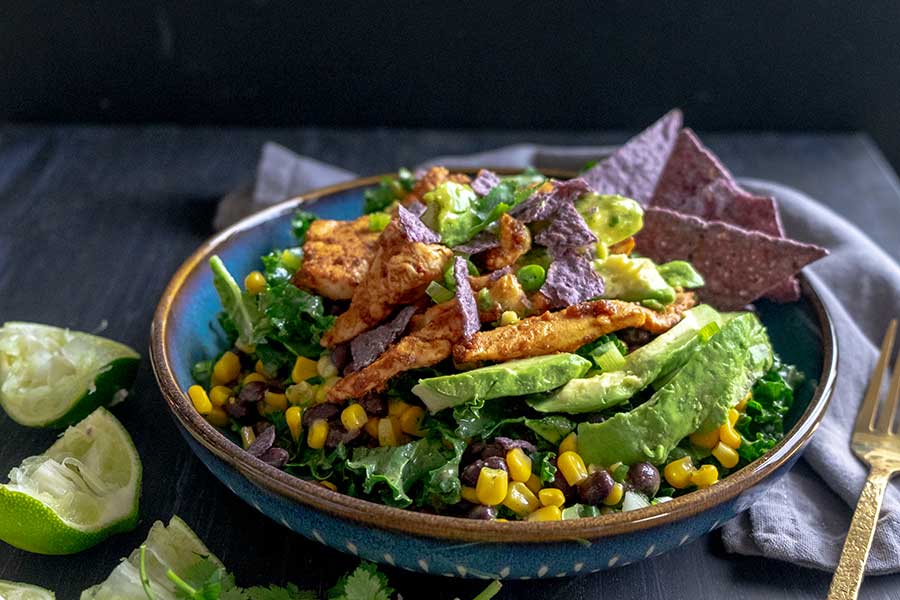 So few ingredients and only a few minutes of cooking, turns simple tofu into the most flavourful light vegan meal or a snack. This is a delicious gluten-free summer recipe made under fifteen minutes. You will love it!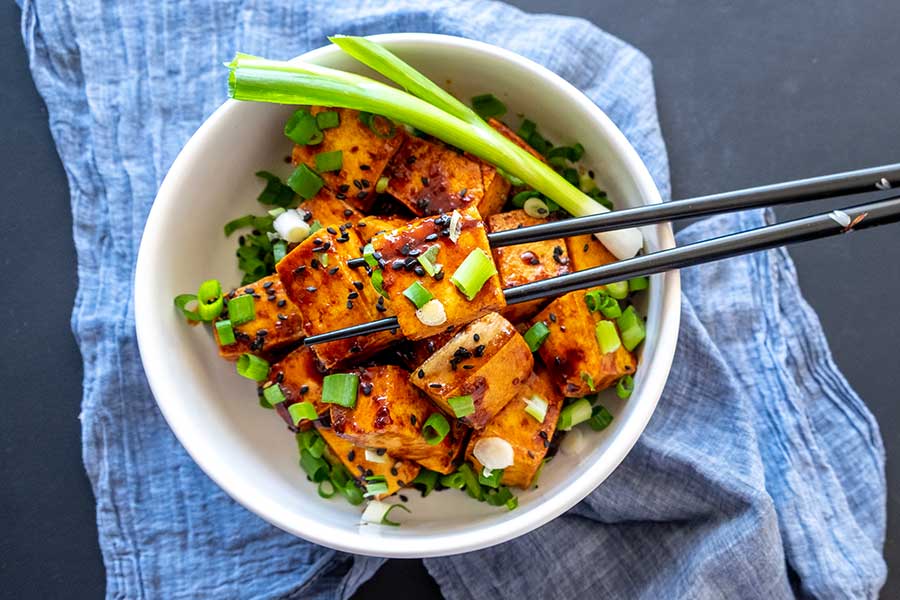 Fresh ingredients such as fresh basil, parsley, garlic, cherry tomatoes, olive oil, fresh lemon juice and bocconcini, make this a perfect gluten-free summer light pasta salad. Without a question, this is one of my favourite pasta salad dishes. And no wonder, there is so much flavour going on in this summer salad. To give this recipe an Italian flair, be sure to use a good quality of bocconcini cheese.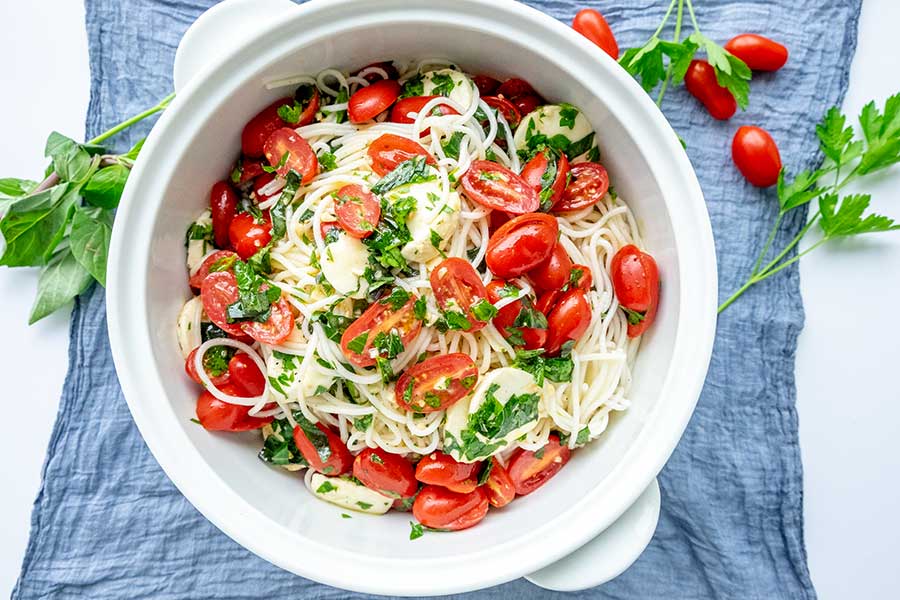 The wonderful part about this summer kebab recipe is, that you get to use your barbecue. The kebabs are made from pork tenderloin keeping them tender and juice. The sweetness of the added red pepper, and the Moroccan spices make this tapa recipe especially delicious.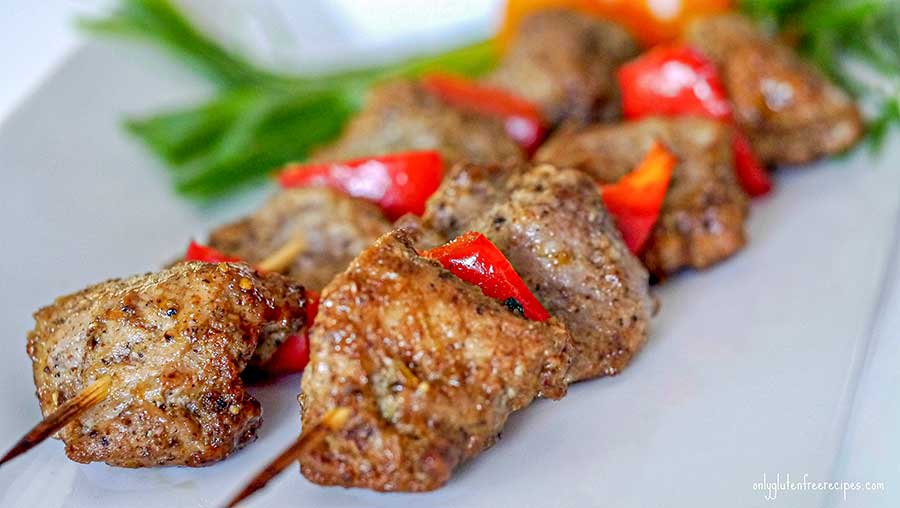 During hot summer months, this chilled mint pea soup is deliciously refreshing. This summer mint soup recipe takes just minutes to make. If you love peas, this summer soup is for you! Chilled soups are not your thing? No problem we have plenty of healthy gluten-free soup recipes for you here 🙂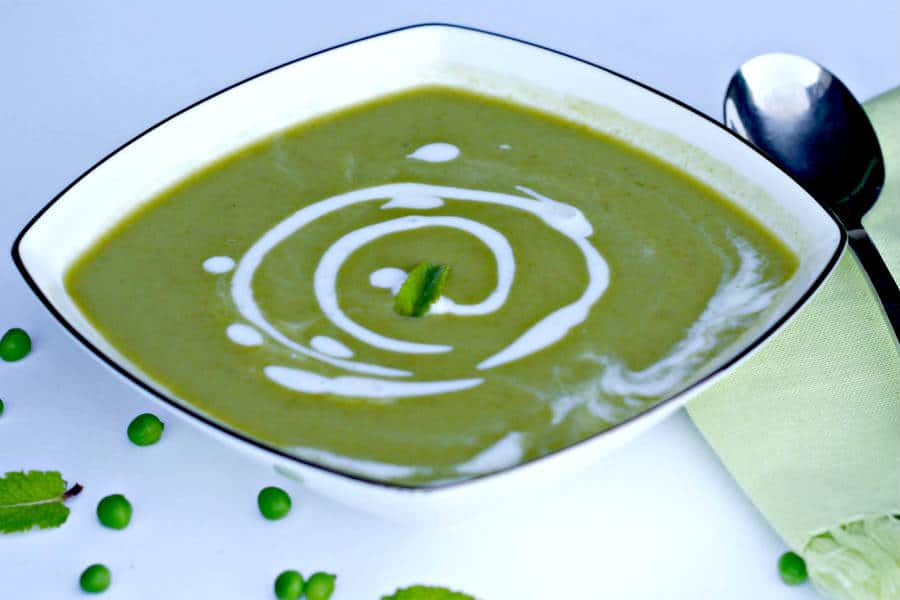 Light, refreshing and super flavourful summer noodle salad! Simple… Yet complex flavours, fresh…. Yet rich and indulgent, a deception on a plate. Cucumber, julienned carrots, bell peppers, spring onions and the mighty snow peas. With so many little flavour nuances such as mint and cilantro and the tartness of fresh lime juice… enhanced creaminess of sesame oil – served in a crispy lettuce bowl, what's there not to like!.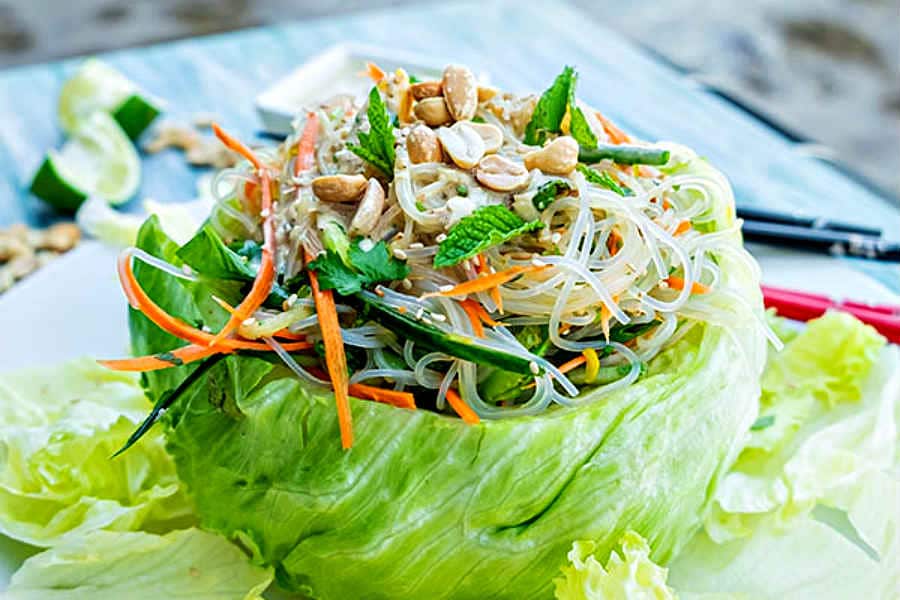 Spicy, savoury flavour and creamy texture. This soup is made under thirty minutes and with only a handful of ingredients. I love making soup in the IP because it takes just minutes to cook, and once you start the cooking process, you can walk away and come home to a ready-made comforting soup. This lightly spiced summer soup is velvety, hearty and very delicious!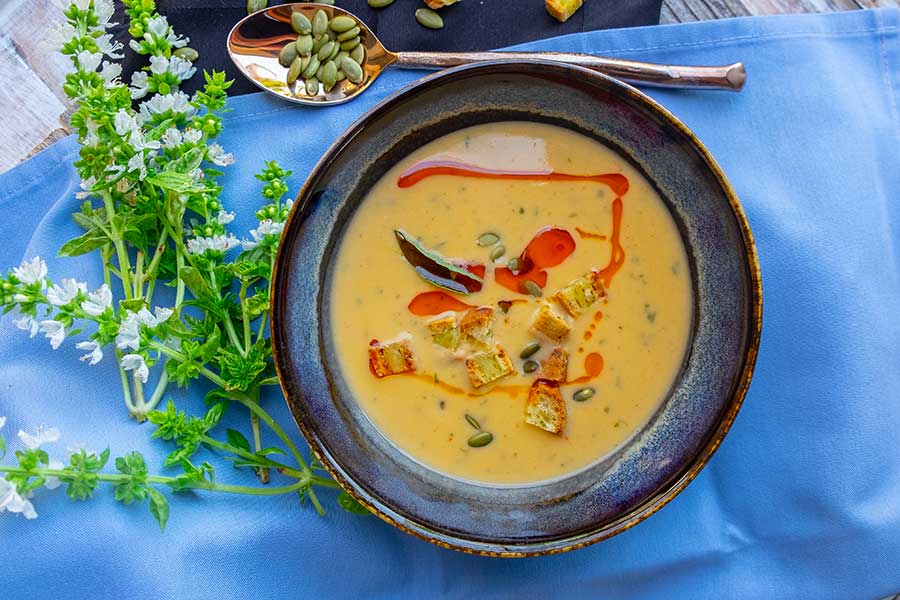 These Green Beans with Maple Bacon and Ginger will be a huge hit at your next dinner party. The bright green beans are tender crisp, glazed with a tamari ginger sauce, and the bacon is sweetened with maple syrup. For added flavour, I paired the beans with young green onions and sesame seeds. This healthy summer side dish is prepared simply, and cooked under 10 minutes. Need more side recipes to add to your barbecues? Here is our complete list of gluten-free side recipes.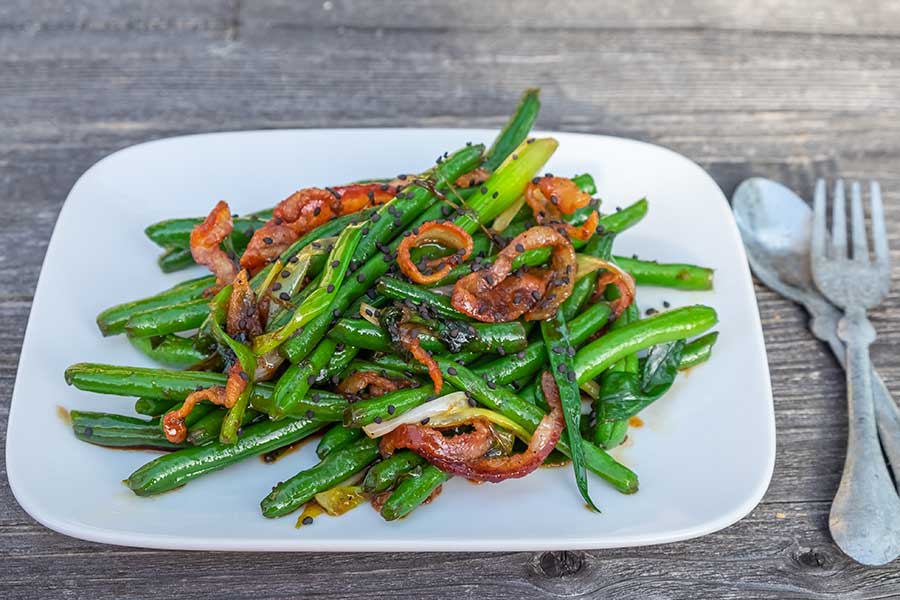 Coleslaw is one of those salads that go with everything. This salad has it all, flavour, texture, creaminess and is also packed with nutrient dense veggies. Not only this healthy salad can be served as a side, but it is a delicious addition to sandwiches like a tuna salad sandwich or burgers, like our Vegan Lentil Burger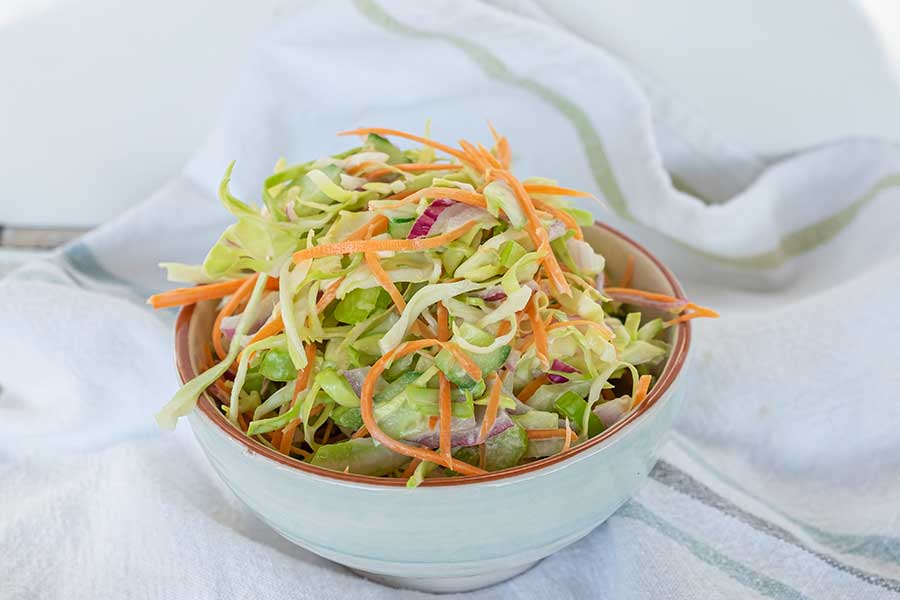 For an easy weeknight summer meal, this Gluten-Free Sweet and Sour Meatballs with Sesame Noodles is an ideal evening comfort dish for lazy nights at home. Combine rice noodles, fresh vegetables, pan-seared ginger chicken meatballs sweet and sour sauce, and you have a complete meal in a bowl under 30 minutes. The rice noodles are mildly flavoured with sesame oil, green onions, fresh basil and for an added crunch some sesame seeds.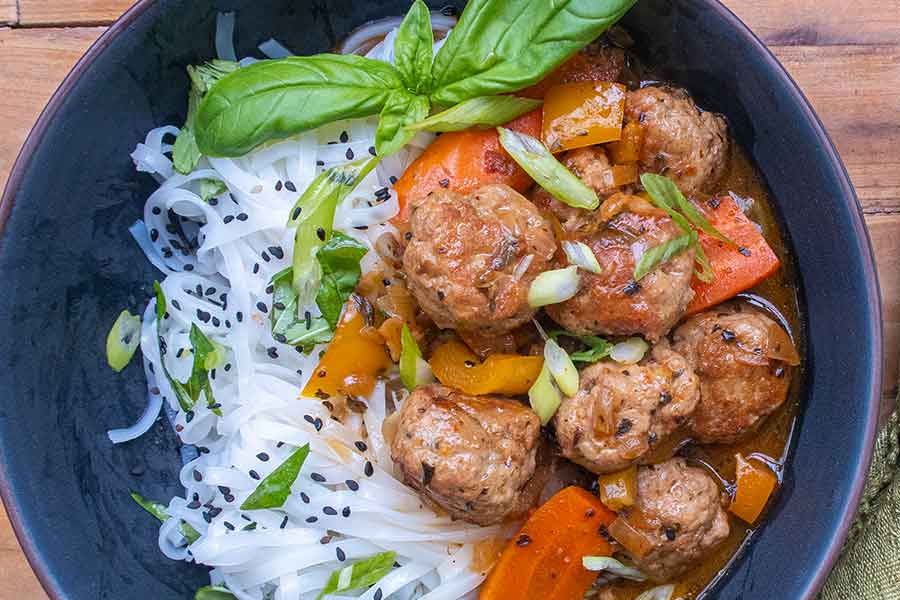 This stunning summer Buffalo Chicken Kale Salad is all about spicy chicken, healthy greens and the most delicious buttermilk dressing. I love kale, but I find it needs more than just the greens. Adding the most flavourful spiced up chicken changes a simple kale salad to a hearty, tasty meal. If you are looking to change things up a bit → change the salad dressing. Here is our list of gluten-free salad dressing recipes.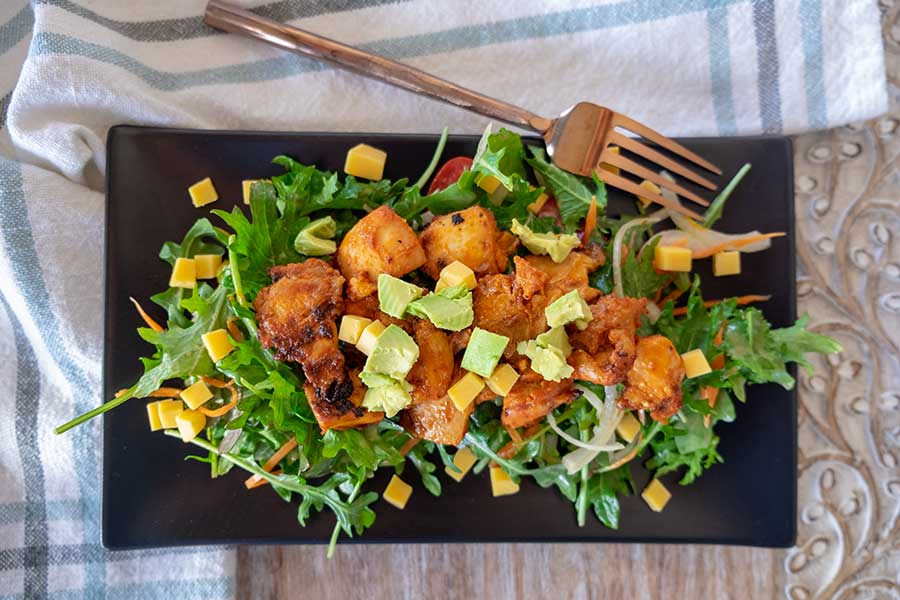 Gluten-Free Instant Pot Spaghetti Bolognese
I am including this spaghetti bolognese as one of my easy summer recipes. By using Instant Pot, I cut the cooking time drastically and still kept the traditional flavour and texture of the Bolognese sauce. Because I wanted to keep the recipe simple, I made the entire meal in one pot. That's right, sauce and pasta all in one. No boiling water, no messy stove, this recipe is kind of life changing. It does not get simpler!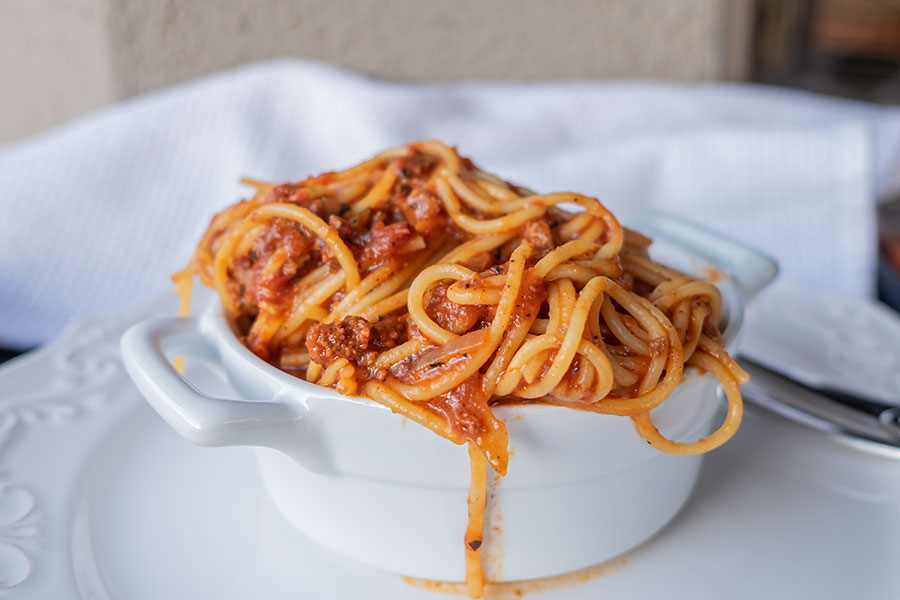 This Sheet Pan Spanish Chicken Dinner takes only minutes to whip up! Sheet pan dinners are simple with minimal clean up, boasting with an array of flavours. In this chicken dinner dish, the chicken and potatoes soak up the flavours from chorizo sausage, red onions, garlic, peppers, oregano and fresh lemon juice. This super easy chicken recipe brings chicken dinner to another level of deliciousness! Another one of our popular sheet pan recipes is the gluten-free sheet pan spaghetti and meatballs.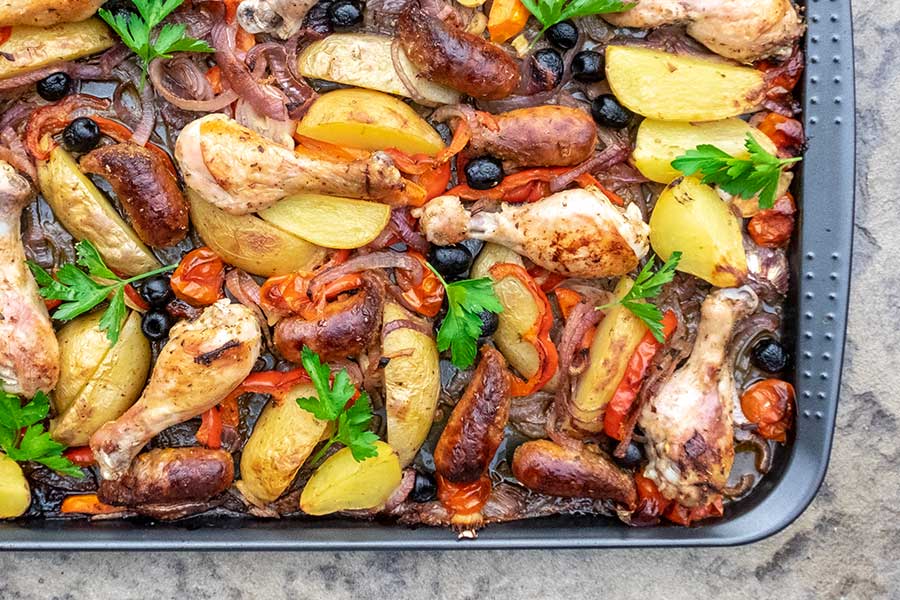 Easiest Gluten-Free Coconut Lemon Custard Pie. There is no crust, only a layer of heavenly coconut lemon custard. This dessert recipe is probably one of the easiest you can make. All you need is a blender to make this most delicious custard pie. The coconut custard is creamy, not too sweet, with a hint of fresh lemon flavour. This is a perfect gluten-free summer dessert recipe. Do you like lemon desserts? Check out these incredibly delicious gluten-free desserts filled with fresh lemon flavour.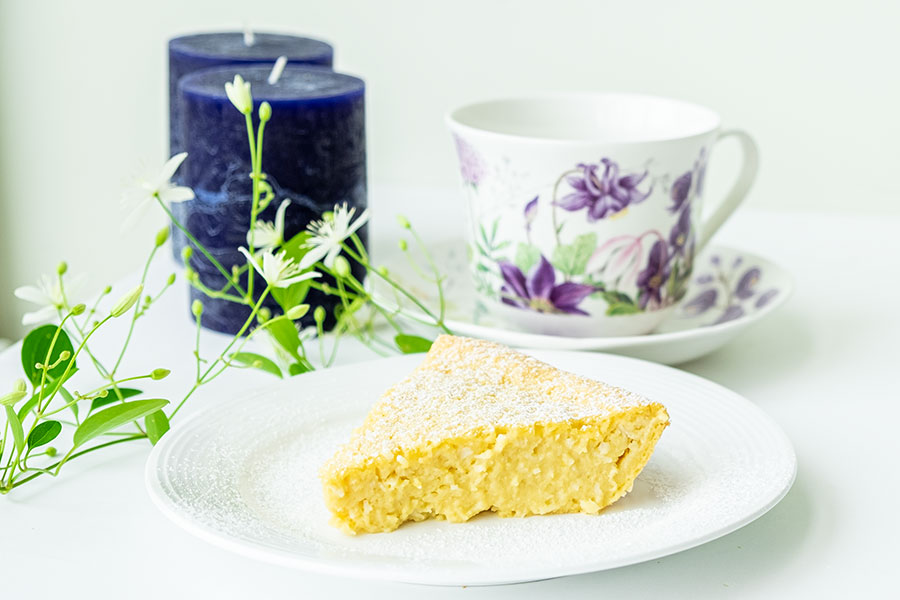 In this gluten-free dessert, the sinfully creamy Banana Mousse With Strawberry Chocolate Sauce is made with only nine ingredients. The silky mousse is topped with fresh strawberries lightly coated in freshly made chocolate sauce. All this deliciousness in a simple mousse made in minutes, including the cooking time. All you need to add is chilling this heavenly summer dessert. Don't like banana flavour, check out these tasty mousse recipes!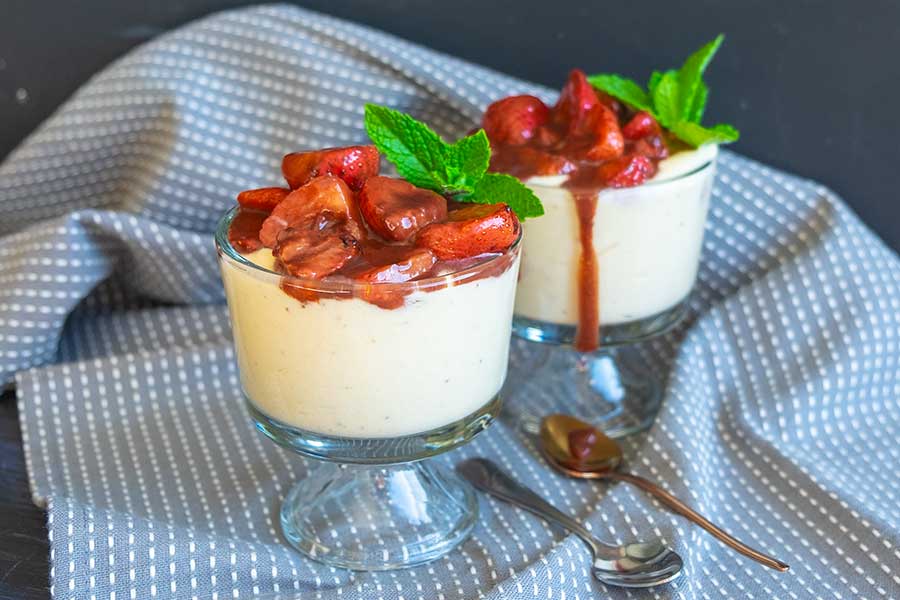 During hot summer months, this is probably one of my most favourite desserts. This gluten-free summer dessert that will keep you cool and the best part, it can be whipped up in minutes. This gluten-free lemon coconut bar is delightfully zesty, refreshingly cold and tastes almost like coconut ice cream. A must try dessert for this summer!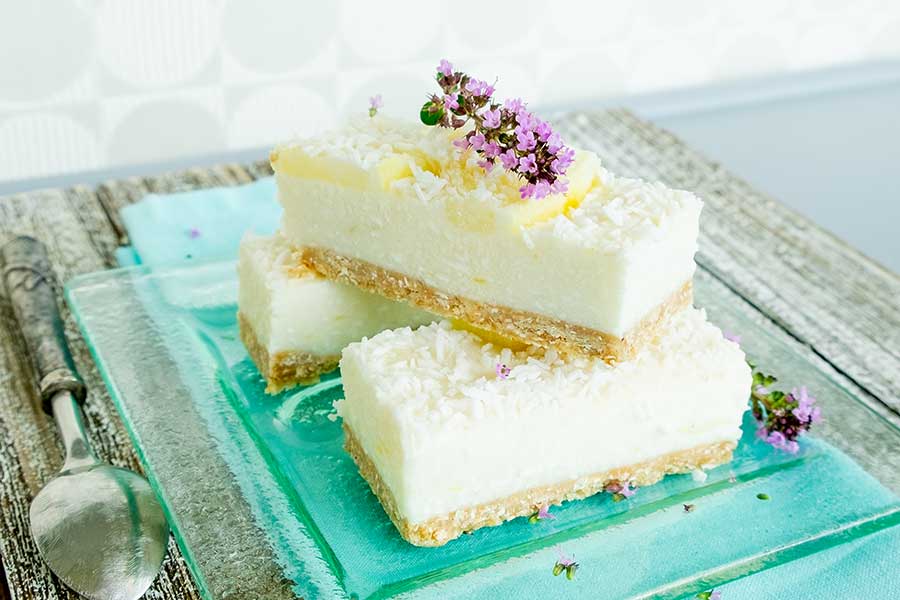 Our most downloaded summer recipe this year is this Gluten-Free Rhubarb Apple Coffee Cake. The cake is sooo good it will knock your socks off. Incorporating rhubarb with apples into the body of this two-layer coffee cake with a subtle cinnamon essence. The base of this gluten-free coffee cake is a buttery crumble topped with a light sponge cake filled with rhubarb and apples. When you combine the two layers, every bite is filled with so much deliciousness. This gluten-free summer cake is sooo good and moist, with rhubarb and apples throughout. For more inspirations, check out our complete list of gluten-free coffee cake recipes.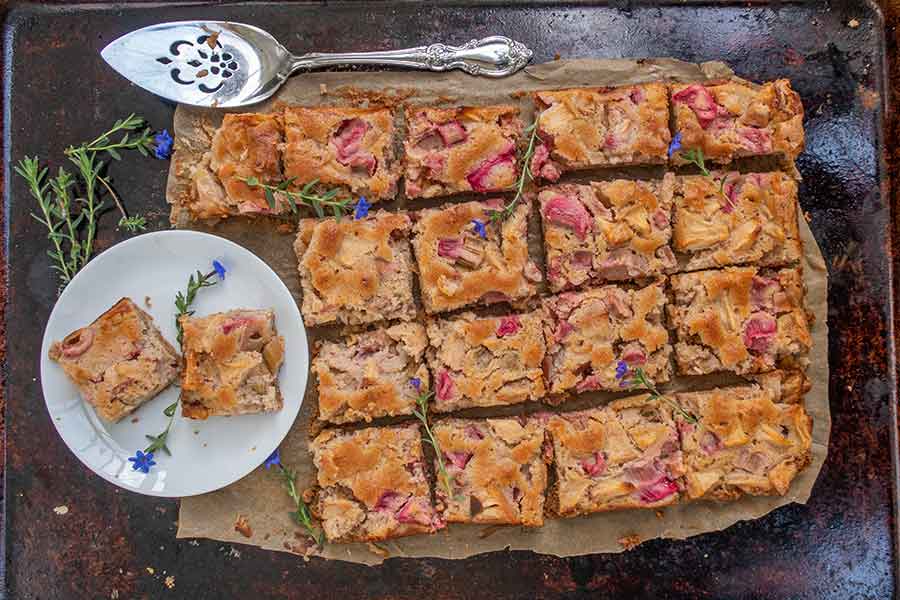 Have a wonderful, healthy and safe summer!
Kristina xx
Affiliate Disclosure: Only Gluten-Free Recipes is a participant in the Amazon Services LLC Associates Program, an affiliate advertising program designed to provide a means for sites to earn advertising fees by advertising and linking to amazon.com. Please check out my sponsorship and disclosure policy page for more details