Gluten-Free Coconut Lemon Custard Pie
Published on Aug 31, 2019
by
Kristina Stosek
Prep Time:

10 minutes
Cook Time:

55 minutes
Serves:

6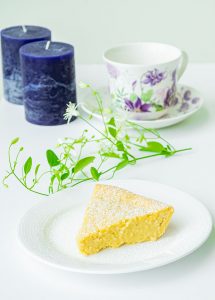 ​This post may contain affiliate links, please see our
privacy policy
for details
Easiest Gluten-Free Coconut Lemon Custard Pie. There is no crust, only a layer of heavenly coconut lemon custard. This gluten-free pie is probably one of the easiest dessert recipes you can make.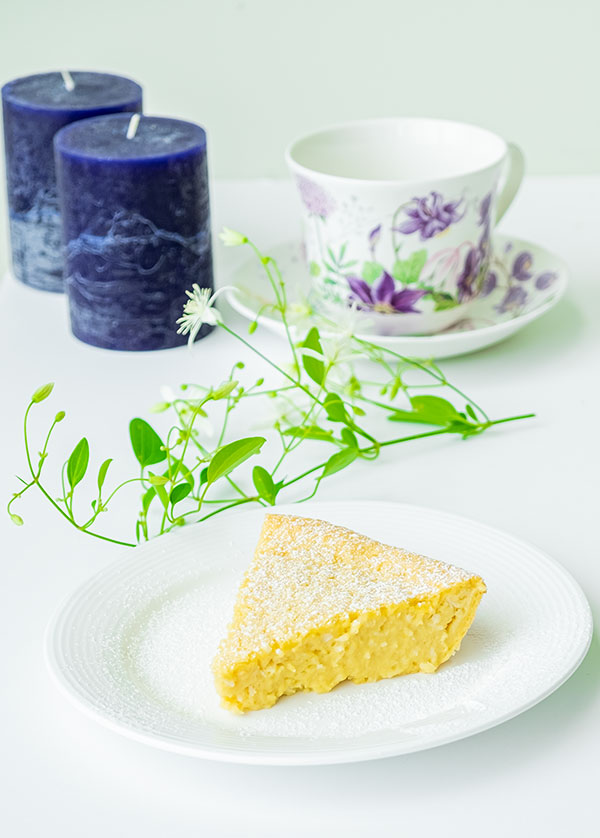 Gluten free coconut lemon custard pie is a blender recipe!
All you need is a blender to make this most delicious custard pie. The coconut custard is creamy, not too sweet, with a hint of fresh lemon flavour. This gluten-free dessert recipe is for one of those times when you don't have a lot of time for baking.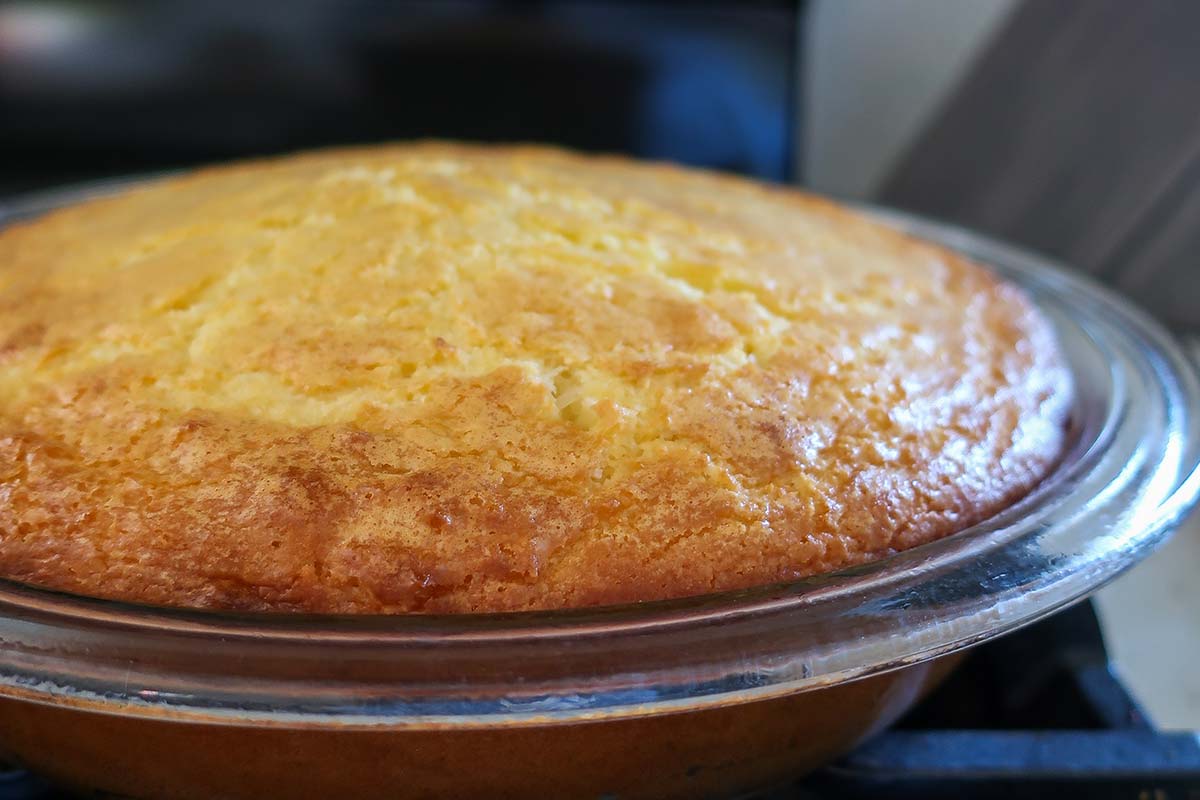 only 10 minutes of prep time to make a coconut lemon custard pie
For this Gluten-Free Coconut Lemon Custard Pie recipe you will need a blender and 10 minutes of prep time, then bake and chill. I can't tell you how delicious this pie is and with almost no effort at all.
I love the custard pie just the way it is, enjoying the pure flavours of coconut and fresh lemon. But feel free to add whipped cream or fresh fruit, especially when the company is coming.
easy cleanup
This coconut lemon dessert is a must have recipe, especially when you are looking for something fast and easy. Did I mention the cleanup? Only a blender isn't that just the best! Love pies? Check out these gluten-free pie recipes.
Let's Connect!
Be sure to FOLLOW US on FACEBOOK and PINTEREST. And don't forget to sign up for our newsletter, the form is at the bottom of this page. We always have something new and exciting for you!
Many thanks!
Kristina xx
Gluten-Free Coconut Lemon Custard Pie
Published on Aug 31, 2019
by
Kristina Stosek
Instructions
1.

Preheat oven to 350 F and spray a 9-inch round pie dish with cooking oil or brush with melted butter

2.

Add eggs, maple syrup, butter and lemon juice to a blender. Blend until combined

3.

Add flours and baking powder and blend. Add milk and blend

4.

Add coconut and pulse 5 times until the coconut is mixed in the batter. Do not liquify the coconut

5.

Pour the mixture in the prepared pie dish and bake for 55 minutes. The edges of the pie should be firm, and the middle should not jiggle.

6.

Cool in the pie dish. The pie will deflate a little, this is normal

7.

Refrigerate for 2 hours or until the pie is chilled.
Leave a Comment
I am always short of time for baking. Thank you for sharing such a great recipe.
Kristina
I am so happy you enjoyed it! thank you
I've made this twice and love the ease and just sweet enough taste. It makes.more than my pie pan can hold. The first batch I used an additional custard cup. The second batch I used a casserole dish and added 10 minutes to the cook time. A deep dish pie pan would be perfect.