Italian Stuffed Zucchini – Keto
Published on Jan 06, 2020
by
Kristina Stosek
Prep Time:

10 minutes
Cook Time:

30 minutes
Serves:

4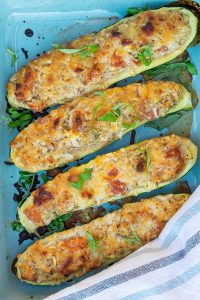 ​This post may contain affiliate links, please see our
privacy policy
for details
This Italian Stuffed Zucchini is for one of those nights when you crave Italian food. We love Italian food, but most of the dishes are packed with carbs, like pizza, pasta, lasagna all the delicious food we love. This stuffed zucchini is so flavourful that you won't miss the carbs.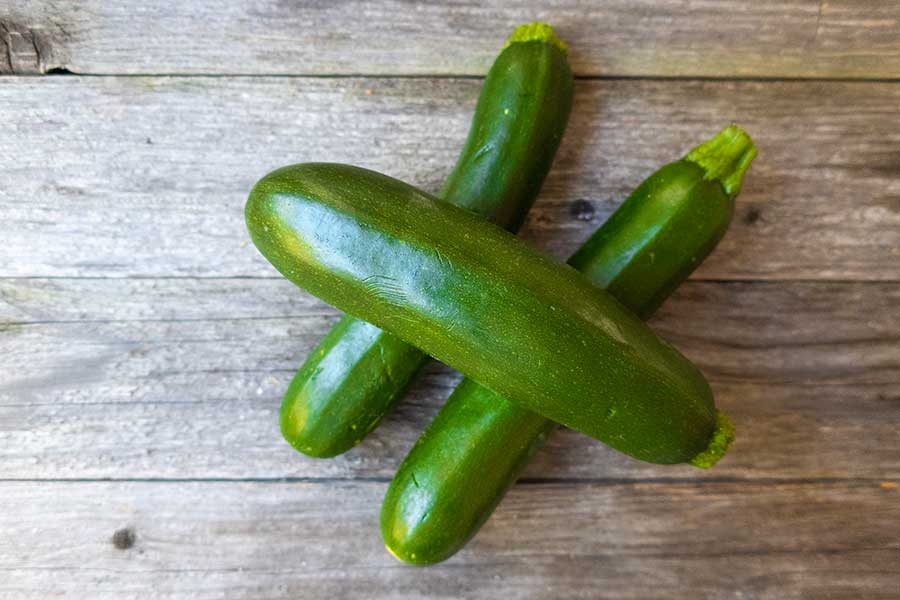 The tender zucchini is stuffed with lightly sautéed fresh tomatoes, zucchini, garlic and Italian spices. Also, there is mozzarella and parmesan cheese, which makes the stuffing gooey and cheesy.
The naturally gluten-free vegetarian recipe is super simple to make. Once you have made the stuffing, which takes only 5 minutes, then you fill the zucchini shells, sprinkle with some more cheese and bake.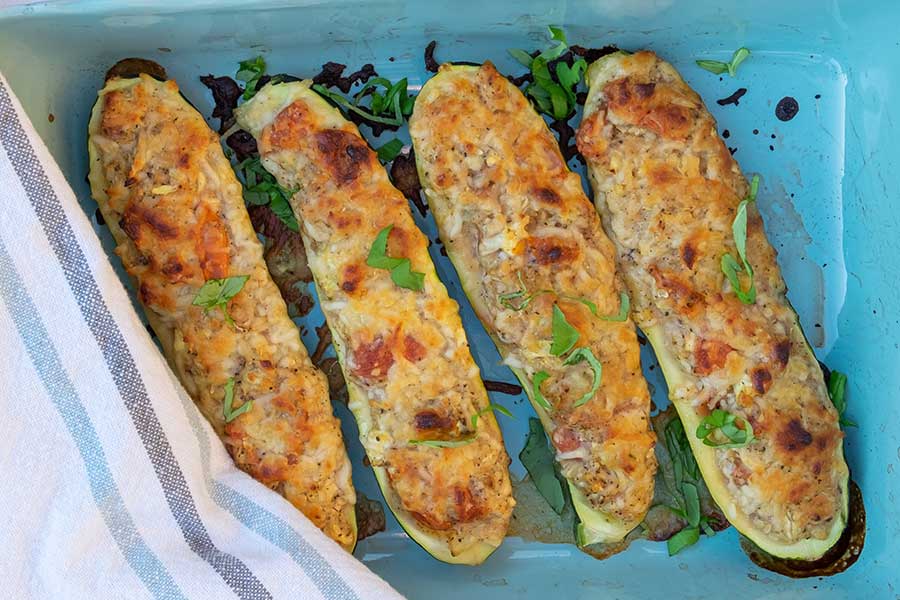 This stuffed zucchini dish has all the flavours of margarita pizza except without the crust. The Italian dish is delicious, filling and keto-friendly. If you are looking for a low-carb, satisfying vegetarian meal, this recipe is for you.
For a selection of keto recipes including our popular keto desserts check out our keto recipes. Enjoy!
♥ 8 Interesting facts about keto (ketogenic diet).
Keto diet is a low-carb, high fat, moderate protein (about 20 – 25% of your macros) diet.
Ketosis occurs when the body is denied access to glucose, its primary fuel source.
In ketosis, stored fat is broken down for energy, producing ketones.
A keto diet helps you lose weight by forcing your body to burn excess fat stores.
Keto diet helps you maintain muscles.
Keto diet significantly boosts your metabolism.
Keto diet may reduce your appetite.
You must eat less than 50 grams of carbs to enter ketosis.
Italian Stuffed Zucchini – Keto
Published on Jan 06, 2020
by
Kristina Stosek
Instructions
1.

2.

Halve each zucchini lengthwise. Using a teaspoon, remove flesh from the zucchini. Place zucchini shells in a baking dish

3.

In a large skillet over medium heat, heat oil. Add garlic and cook until fragrant, about a minute careful not to burn the garlic. Add tomatoes, basil, oregano, and lightly season with salt. Cook until the tomatoes soften but still keep their shape. About 3 minutes

4.

While the tomatoes are cooking, finely chop the zucchini flesh. Stir into softened tomatoes and cook for 2 minutes

5.

Transfer mixture into a bowl and add 1 cup of mozzarella cheese and parmesan cheese. Stir well

6.

Divide mixture evenly among the zucchini shells and sprinkle with remaining 1/2 cup mozzarella cheese. Bake for 25 minutes or until the cheese is golden brown

7.