Gluten-Free Desserts that you will LOVE!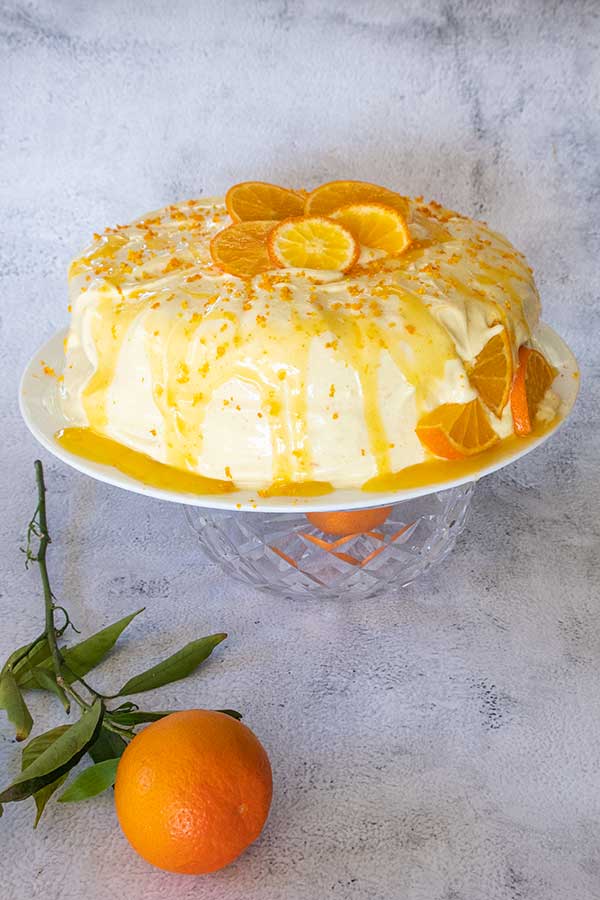 Let's say that you are one of those unfortunate individuals that just found out that you can never eat gluten again? Are you scared because you think that you will never be able to eat again a piece of your favorite cake, a muffin, or a double chocolate cookie? Don't be! You don't need gluten to enjoy your favorite fantastic desserts!
Some people might think that desserts are the most difficult item to substitute on a gluten-free diet. But the truth is that preparing gluten-free desserts is easier than you imagine. The most important part when thinking about recipes for gluten-free desserts is which are the best gluten-free substitutions for your usual gluten pastry products.
Gluten-Free desserts substitutions
There are several types of gluten-free flour, and many commercial gluten-free flour blends typically include several kinds of non-wheat derived flour in one mix. Some flours provide protein, some provide texture, some provide flavor.
Some of the most common gluten-free flours are Arrowroot, buckwheat flour, coconut flour, cornflour, nut flours, rice flour..
Depending on the gluten-free dessert that you want to cook, some gluten-free flours might work better than others. For example, for baking muffins, you can use gluten-free all-purpose flour but for cakes, you might need to use a combination of different flours to get the perfect result.
Xanthan Gum:
Xanthan gum is not flour but it is usually a staple in gluten-free baking. Xanthan gum is milled powder and it replaces the gluten in bread is a huge asset in baking with gluten-free flours. A small amount is enough to bind the dough for all types of pastry.
Gluten Free Tiramisu Recipe
Tiramisu is one of the most delicious traditional Italian desserts I know. This heavenly gluten-free dessert is oozing with... Read More
Prep Time
30 Minutes
Difficulty
Moderate
Serves
10
Gluten-Free Caribbean Rum Cake
This holiday season wouldn't be complete without a Gluten-Free Caribbean Rum Cake. This Caribbean-Style Rum Cake is a super... Read More
Prep Time
15 Minutes
Difficulty
Easy
Cook Time
60 Minutes
Serves
16 pc
Gluten-Free Apple Strudel Recipe
If you are a lover of apple desserts, this Gluten-Free Apple Strudel is a must have recipe! The filling... Read More
Prep Time
20 Minutes
Difficulty
Easy
Cook Time
55 Minutes
Serves
6
Healthy Gluten-free Dessert Recipes
New to the gluten-free world and looking for healthy gluten-free desserts? We have good news for you. Baking gluten-free desserts is easier than you expect. Have a look at these delicious gluten-free dessert recipes and decide which one you will make next.
The Healthy Version: We all love pies, but usually they are very sugary. Try this healthy version of Gluten Free Rhubarb Strawberry Squares. The natural sweetness from the ripe fruit will surprise you!
Gluten-Free Fresh Fruit Tart: Filled with nutritious fruits such as apricots, raspberries and blueberries, this fruit tart is the ideal healthy dessert for a hot summer day.
Gluten Free Easy Sweets
Sometimes, we don't have much time to prepare desserts and we tend to buy them ready-to-be-eaten from the supermarket. But it is possible to prepare delicious gluten-free easy desserts in less than 15 minutes! Now you have no excuses!
Some of our recommendations are:
Gluten-Free Tiramisu Swiss Roll: When it comes to gluten-free comfort food nothing beats homemade Gluten-Free Tiramisu-Style Swiss roll. A real show stopper of a dessert, with a soft, moist sponge cake and a layer of cream, coffee, cocoa powder, and if you wish, Kahlua rolled into a log. This take-on on tiramisu dessert is a fail-proof gluten-free Swiss roll recipe.
Easy Paleo Brownies: Believe it or not, these nutty chocolaty brownies just need 5 minutes preparation and 10 ingredients! They will become a favorite in your life!
Keto Blueberry Butter Cake: This cake is everything a dessert should be – Buttery, light crumb, packed with fresh blueberries throughout and dotted with melted cream cheese topping. The best part, this is probably the simplest keto dessert recipe to make.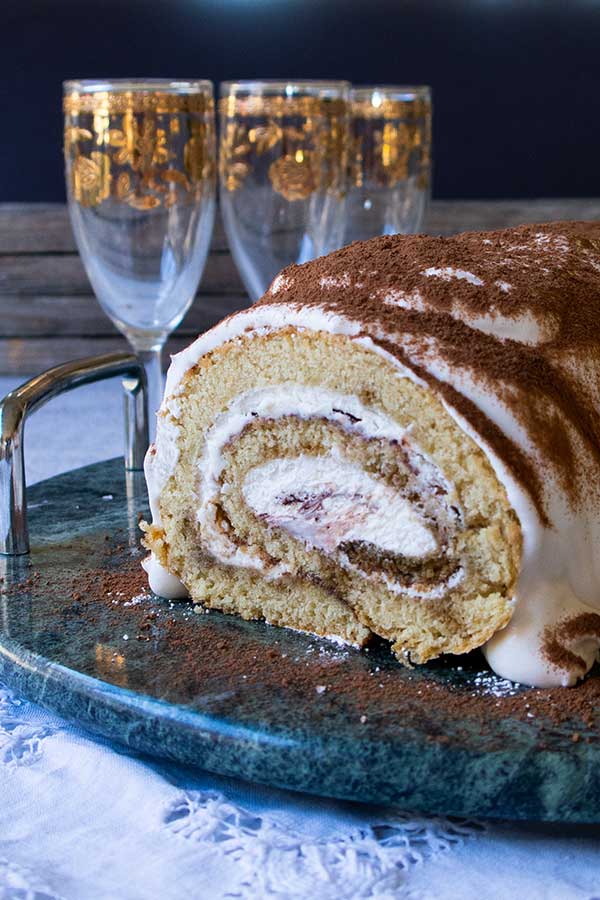 Sure, supermarkets have plenty of packaged gluten-free desserts but there is nothing like homemade cookies warm from the oven or a homemade cake. If you are looking for more recipes for gluten free desserts, check out our desserts section.
Gluten Free Tiramisu Recipe
Tiramisu is one of the most delicious traditional Italian desserts I know. This heavenly gluten-free dessert is oozing with... Read More
Prep Time
30 Minutes
Difficulty
Moderate
Serves
10
Gluten-Free Caribbean Rum Cake
This holiday season wouldn't be complete without a Gluten-Free Caribbean Rum Cake. This Caribbean-Style Rum Cake is a super... Read More
Prep Time
15 Minutes
Difficulty
Easy
Cook Time
60 Minutes
Serves
16 pc
Gluten-Free Apple Strudel Recipe
If you are a lover of apple desserts, this Gluten-Free Apple Strudel is a must have recipe! The filling... Read More
Prep Time
20 Minutes
Difficulty
Easy
Cook Time
55 Minutes
Serves
6