Gluten-Free Irish Cream Tiramisu Cake
Published on Mar 06, 2021
by
Kristina Stosek
Prep Time:

20 minutes
Cook Time:

30 minutes
Serves:

9-inch cake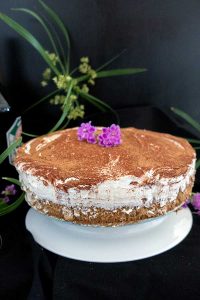 ​This post may contain affiliate links, please see our
privacy policy
for details
This gluten-free Irish cream tiramisu cake is super moist flavoured with coffee, Irish cream and cocoa. The cake has the texture of ladyfingers and is topped with a rich and creamy topping flavoured with Irish cream and dusted with cocoa powder. This gluten-free dessert is not your typical tiramisu cake.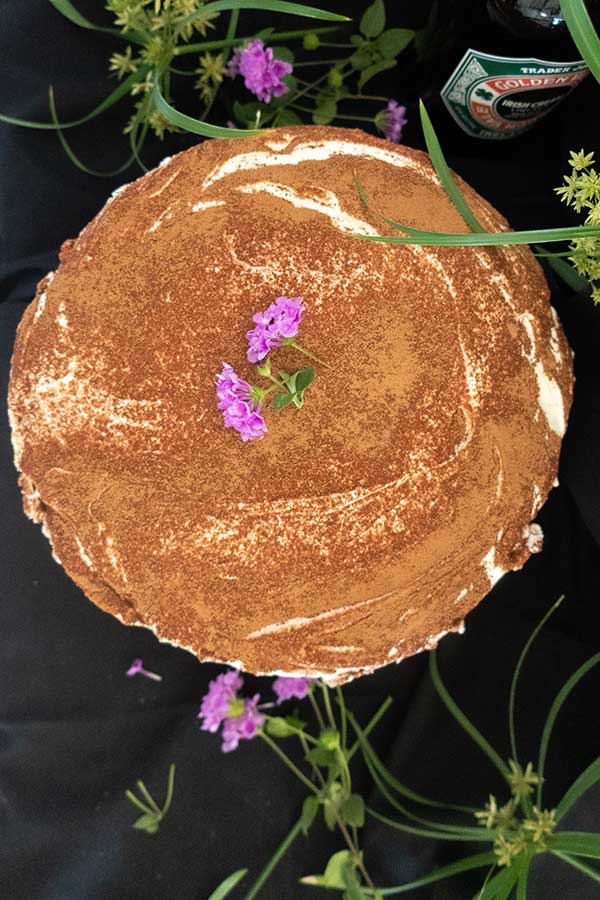 Tiramisu is a classic Italian dessert. With St. Patrick's Day just around the corner, I wanted to put an Irish twist on this gluten-free tiramisu cake. And, keep the layers of cream and cake we love in this Italian inspired dessert.
Irish cream tiramisu cake – the details.
I wanted this gluten-free tiramisu dessert to be simple. So I replaced the ladyfingers used in a classic tiramisu cake with a gluten-free cake that tastes like ladyfingers.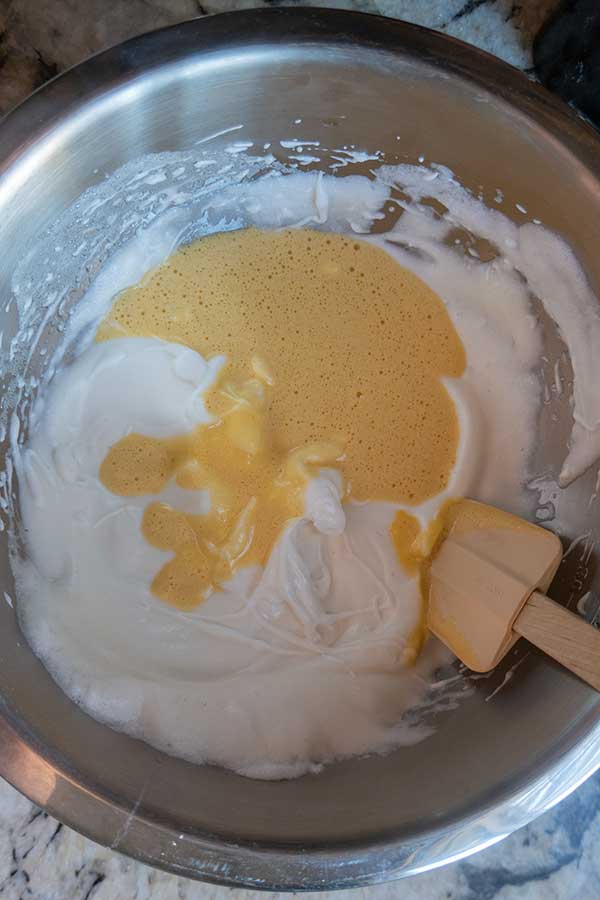 Ladyfingers are great and super easy to use. However, if you are making gluten-free ladyfingers from scratch, it takes time and extra work. You can always buy gluten-free ladyfingers, but they are costly and sometimes hard to find.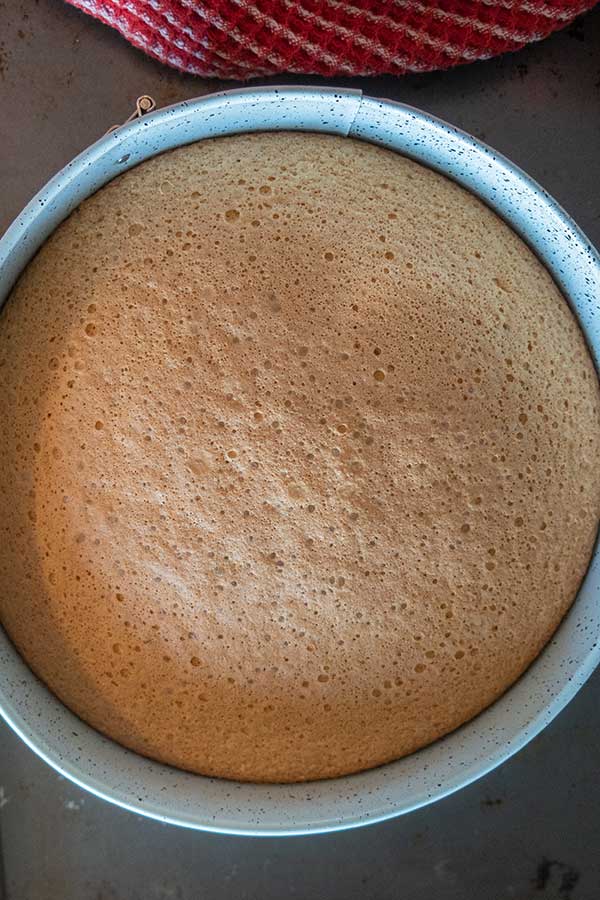 The layers,
This Irish cream tiramisu cake recipe has two layers: the cake and the creamy topping. In this dessert, the cake has the texture and flavour of ladyfingers, and it is super easy to make. The best part, you can make it at a fraction of the cost of gluten-free ladyfingers.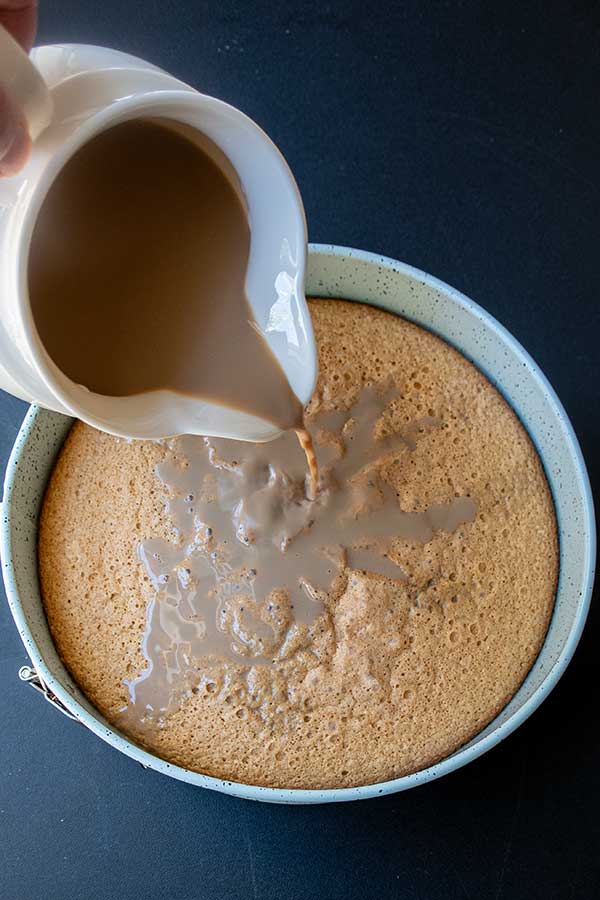 The gluten-free cake recipe is made with a light egg batter. Then, the cake is soaked with rich and delicious Irish cream coffee syrup. The deliciously flavoured syrup keeps the cake moist and super flavourful.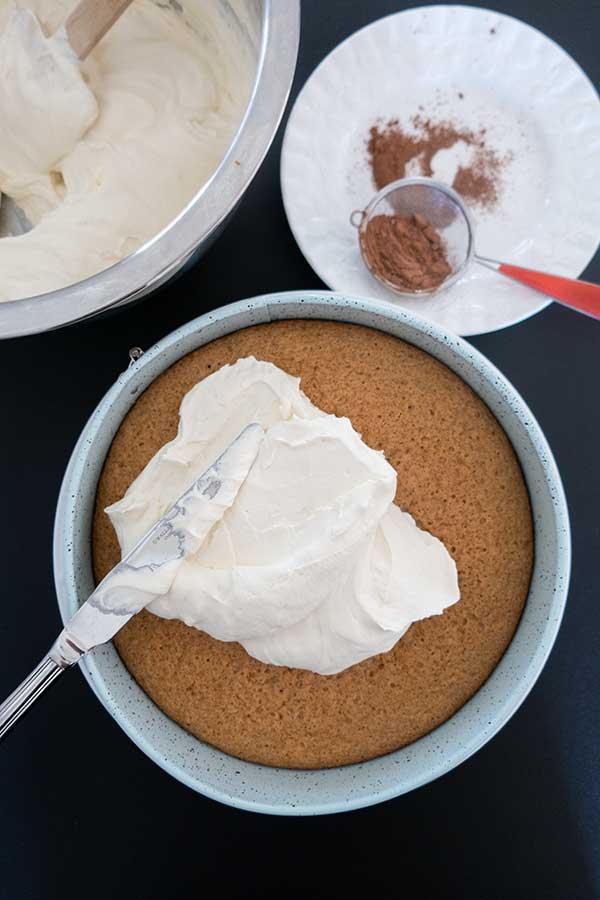 The topping,
The topping is made with whipped cream and mascarpone cheese and is flavoured with Irish cream liqueur and lightly sweetened with powdered sugar. The combination of cream, mascarpone cheese and Irish cream liqueur make the most delicious creamy topping. If you want to add a St. Patrick's twist, add a few drops of natural green food colouring.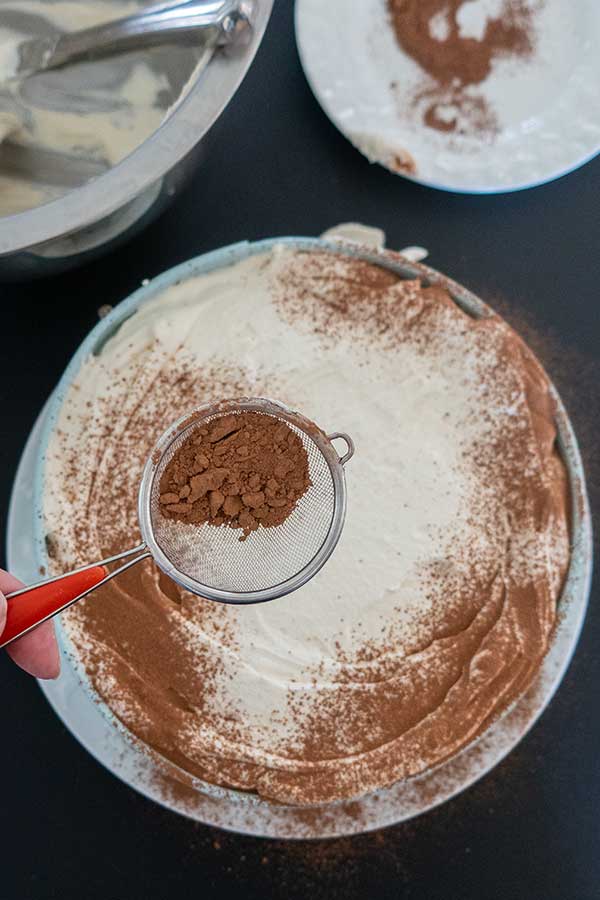 This gluten-free Irish cream tiramisu cake is made in a springform pan. However, you can also use a baking pan of your choice. I used a springform pan because the pan is easy to use, and the dessert looks super pretty.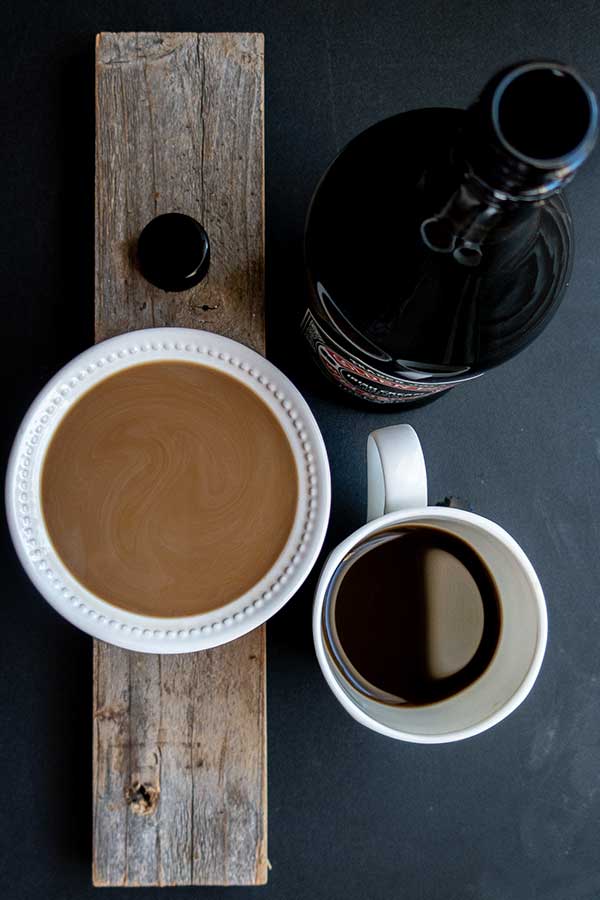 Is Irish cream liqueur gluten-free?
When following a gluten-free diet, you must check with the manufacturer that the Irish cream liqueur you are using is gluten-free. Irish cream liqueur is made with Irish whiskey, cream and other flavourings. It is the added flavours that may not be gluten-free.
Several brands claim their Irish cream liqueur is gluten-free – Bailey's, Carolans and St. Brendan's. Again, please double check the brand you are using to avoid being glutened. To be on the safe side, make one from scratch.
Gluten-Free Irish cream liqueur recipe (4 1/2 cups)
1 cup heavy cream
1 (14 ounce) can sweetened condensed milk
1 ⅔ cups Irish whiskey
1 tsp. instant coffee granules
2 Tbsp. chocolate syrup
1 tsp. Pure vanilla extract
1 tsp. almond extract
In a blender, combine all the ingredients and blend at high speed for 30 seconds. Store in a tightly sealed container in the refrigerator. Shake well before serving.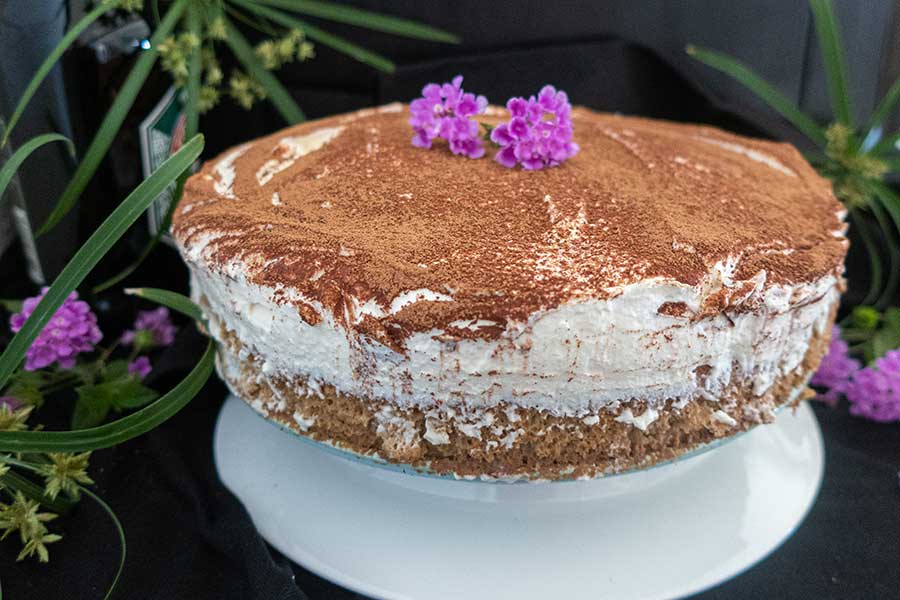 I consider this gluten-free Irish cream tiramisu cake an indulgence. All you need is a small slice because this dessert is very rich. If you are looking for a gluten-free dessert that will impress your family and guests, try this Italian inspired tiramisu cake. I promise you everyone will be impressed.
Gluten-Free Irish Cream Tiramisu Cake
Published on Mar 06, 2021
by
Kristina Stosek
Instructions
1.

Preheat oven to 375 F. Grease a 9-inch springform pan and line the bottom with parchment paper

2.

Whisk egg whites with 1/3 cup of granulated sugar until stiff 

3.

In a separate bowl, whisk egg yolks, 1/4 cup powdered sugar and vanilla until creamy

4.

Gently fold egg yolk mixture into egg whites, Do not over mix 

5.

Mix flour, baking powder and salt and gently fold into the egg mixture

6.

Pour batter into the prepared springform pan and bake for 30 minutes. Remove from the oven and cool in the pan

7.

For the syrup, mix coffee, sugar and 1/3 cup of Irish cream liqueur until the sugar has dissolved

8.

Place the cake in the springform pan on a large plate. Slowly drizzle the syrup over the cake

9.

For the topping, whip whipping cream with powdered sugar and Irish cream liqueur until almost stiff. Add mascarpone cheese and whip together until mixed, about 30 seconds

10.

Insert a knife between the cake and springform pan sides to separate the cake from the pan. Spread the topping over the cake and generously dust with cocoa powder.

11.

Refrigerate for a minimum of 4 hours or overnight before serving

12.

To serve, extend the latch so that the sides of the pan separate from the cake. Then, carefully lift the cake, holding the bottom of the pan
Leave a Comment
Kristina
thank you Samy, I am so happy that you enjoyed it!
I sooo love tiramisu cake that I honestly just try any recipe I find online for it, but this one really takes the cake! ( pun intended ) - Great job and thank you for posting this
Waaaaaaaaaaaaaaaaaaaaaaant