7 Things to Know Before Starting a Gluten-Free Diet
Today, I want to share the 7 Things to Know Before Starting a Gluten-Free Diet for an easy transition to a gluten-free life.
You just found out that you have celiac disease or are gluten-intolerant. Following a strict gluten-free diet is a must to stay healthy, feel good and stay energized. There is no cheating allowed on a gluten-free diet, not even once.
A gluten-free diet is not something we chose to manage our weight or because everyone around us is doing it. A gluten-free diet is a must for those who have celiac disease or gluten-intolerance. It has to become a way of life to stay healthy.
When starting a gluten-free diet, there are many trials and errors from choosing the right ingredients to avoiding gluten contamination. When I first started creating gluten-free recipes, I found that almost all processed foods have gluten.
The one ingredient that truly surprised me is that some commercially packaged spices contain gluten.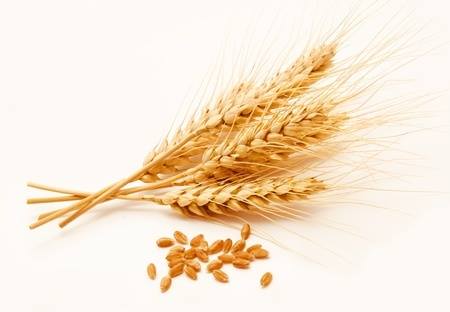 When someone has Celiac disease or gluten intolerance, even a tiny amount of gluten can set you back for weeks, even months. So don't be fooled that a small amount of gluten once a month won't affect you. It will!
If you have just been diagnosed with celiac disease or you know you are gluten intolerant, I wish to give you a head start so you can avoid some of the things I learned the hard way through trial and error.
One important thing I would like to point out, don't get discouraged once you start following a gluten-free diet. It takes time for the symptoms to disappear.
It may take anywhere from two weeks up to a year to begin feeling healthy, energetic and feel overall happiness.
My hope is that with these 7 helpful tips, your transition to your journey living
gluten-free is simpler, and your recovery is faster.
1) Have a good support system
I would say this is probably one of the most important things before you start any diet! Your family comes first. Maybe they noticed that you haven't been feeling well or that you sleep more than usual.
Explain to them that to feel healthy and energetic again, you must follow a strict gluten-free diet. Maybe get them to help you remove all the ingredients that contain gluten from your kitchen and pantry.
Share your struggles with good friends so that they are aware and understand. You will find that your family and friends are there to eagerly help.
Recently I had a birthday, and my friends brought me the most amazing gluten-free cake. Good friends and family care, and they will help you with the gluten-free journey and will be there to support you with upcoming challenges.
2) Remove all gluten from your kitchen.
If you share your home with other family members, it may be a little more challenging since they probably don't want to follow a gluten-free diet. If this is the case, dedicate a gluten-free area in your pantry or kitchen. In this area, keep all the gluten-free food and a personal cutting board.
Cutting boards are quickly contaminated with gluten. The second most important thing is to clean and sanitize your entire kitchen. This means all equipment, cutlery, pots, and everything you will be using should go through a hot dishwasher cycle.
Also, all the work surfaces should be thoroughly cleaned. It is best if you can have a designated working area for your self. I am very fortunate because my home is 100% gluten-free, so I don't have to worry about gluten cross-contamination.
And remind your family always to put everything in the dishwasher. If you are using a toaster, you must get your personal toaster. There is no way to clean a toaster thoroughly from gluten.
Removing gluten from your kitchen is a must before starting a gluten-free diet!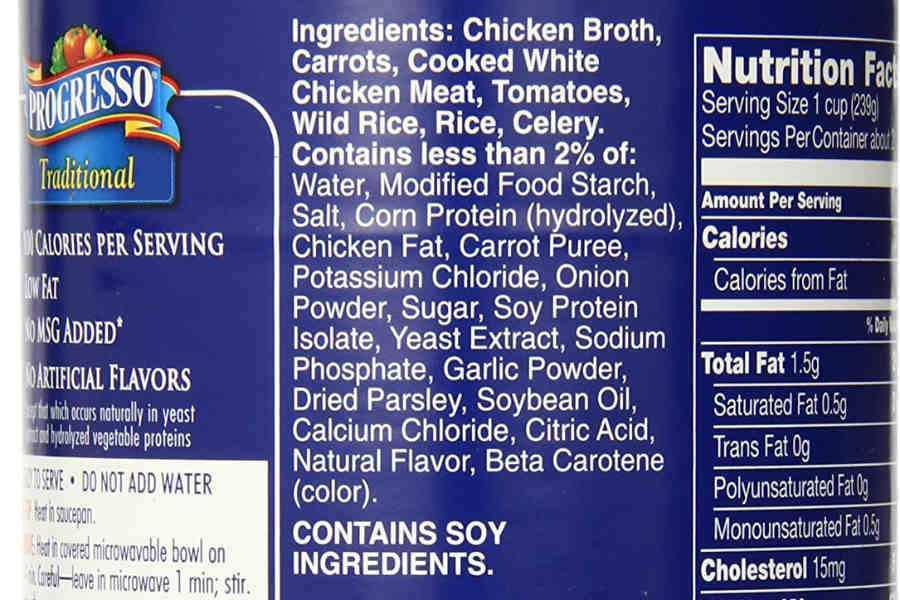 3) Start reading labels and understanding the terms.
Now that you are on your journey to a healthy gluten-free lifestyle, you will have to stock your pantry with gluten-free products. Educating yourself about label reading is essential before starting a gluten-free diet.
If the product says gluten-free, you don't have to read the label unless you have other allergies or food intolerances. If the product does not say gluten-free, this does not mean that it isn't.
The first thing to do is read the label, and if it doesn't mention wheat, barley or rye, go and check further. You can google the company and the food item and ask if it is gluten-free. You will get an answer very quickly.
Sometimes the label or the website will say the food was processed in a factory where they manufacture wheat products. Do not buy this item! The food can be cross-contaminated with gluten. And if there are ingredients you don't understand, it is best to avoid this product.
4) Cook your food!
Now that your pantry is filled with gluten-free products and your kitchen is free of gluten, it's time to start cooking. If cooking isn't your thing, there are many simple gluten-free recipes on the web. I recommend you start with easy recipes.
Starting with complicated gluten-free recipes will only discourage you from cooking. Instead, use as many fresh ingredients as possible. The fresh ingredients will simplify cooking because they are naturally gluten-free.
Maybe start with easy muffin recipes, pancakes, basic bread, casseroles, soups and stews, one-skillet dishes and basic cakes. Once you get the hang of it, you can start with a few more challenging recipes.
5) Gluten is in more places than just food!
When I converted to a gluten-free diet, I had no idea that gluten could be in many other things besides food. And through trial and error, I found out the hard way.
This is why reading this blog may make it easier for you to start a gluten-free diet. It shocked me that gluten is in so many other places.
I researched all my cleaning products, cosmetics, shampoos, creams and even medicine and found that many contain gluten.
For example, did you know that play dough has gluten in it? So if you are playing with your children or grandchildren and touch the playdough, be careful not to touch your mouth or eyes, or you may be glutened.
But don't despair. They do sell gluten-free play dough or make your play dough at home. And to be clear, gluten cannot be absorbed through your scalp or skin. It must be ingested to affect those with Celiac disease.
However, lipstick and lip products should be gluten-free because they are easily ingested. Also, if you have dermatitis herpetiformis or any other skin lesions, you should use gluten-free products on your skin to avoid contact with open skin lesions.
6) Some people don't understand!
Yes, believe it or not, many people believe that a gluten-free diet is just a fad, a way to lose weight, or that there is no serious illness like celiac disease and gluten intolerance.
I will tell you a story that happened to me not long ago. I was at a party, and a couple of people were sitting at a table with me and said. Oh ya, you are the one that has that website on gluten-free recipes? So, they said, "do apples have gluten or do you have to make them gluten-free"…following with a burst of laughter.
When I first started following a strict gluten-free diet, this would offend me, but now I write it off as ignorance.
Remember, don't let anyone get you down because there are many uninformed people out there regarding gluten.
I highly recommend joining a gluten-free support group. Many gluten-free groups on Facebook will be delighted to help you with challenges, recipes and questions about the gluten-free diet.
And don't ever be afraid to ask a question, no matter how basic. So many people just started living gluten-free and probably think the same things as you are.
7) Last word of advice before your start a gluten-free diet,
If you are contemplating whether to eat at restaurants, this is my advice. Phone the restaurant first and ask if they serve gluten-free food and, if they do if they have a designated work area that is 100% gluten-free.
If the answer is mostly, please bring your food and enjoy your evening. It is not worth getting glutened and feeling sick for days or weeks.
If you do get glutened, don't get despaired. It happens. Stay positive, drink plenty of water, get rest and start fresh. You will start feeling better!
And remember, you are not alone. I am always here to help 🙂
An excellent article is the gluten-free rules for beginners – the first month.
Now head over to our gluten-free recipes for inspiration. We have well over a thousand tried and tested gluten-free recipes. You will find something for everyone, even those who do not follow a gluten-free diet!
Kristina xx
Disclaimer: This article is not intended to provide medical advice, diagnosis or treatment. Views expressed here do not necessarily reflect those of only gluten-free recipes or its staff.
Affiliate Disclosure: Only Gluten-Free Recipes is a participant in the Amazon Services LLC Associates Program, an affiliate advertising program designed to provide a means for sites to earn advertising fees by advertising and linking to amazon.com. Please check out my sponsorship and disclosure policy page for more details