Gluten-Free Blueberry Buckle
Published on Jul 31, 2020
by
Kristina Stosek
Prep Time:

10 minutes
Cook Time:

40 minutes
Serves:

9 pc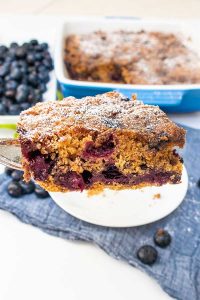 ​This post may contain affiliate links, please see our
privacy policy
for details
Gluten-Free Blueberry Buckle is a deliciously moist cake scented with fresh lemon, filled with blueberries and topped with buttery streusel. This gluten-free coffee cake takes just minutes to prepare, using only basic pantry ingredients.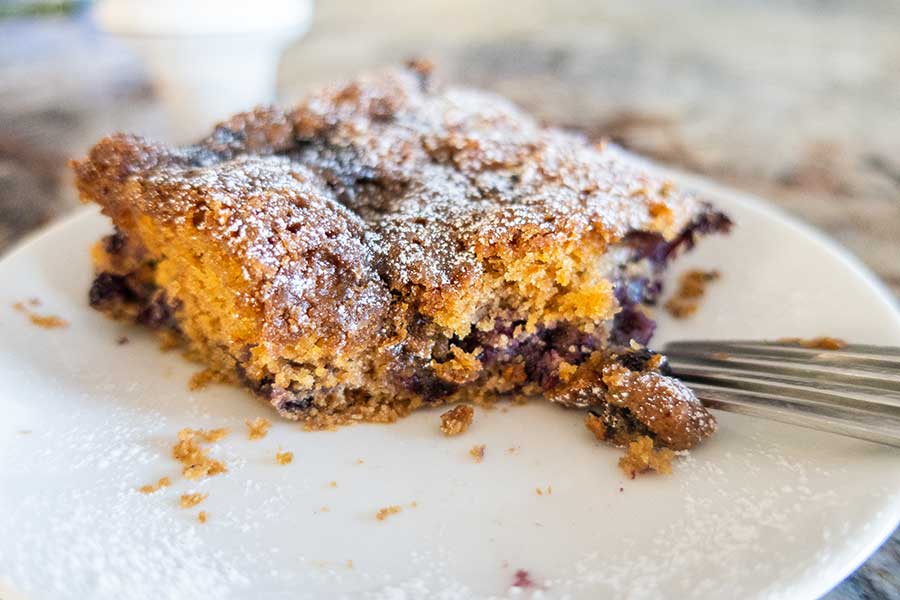 What is a buckle?
The buckle is a cake made with fruit and a streusel topping. As the cake is baking, it rises around the fruit often called, it buckles around the fruit. This is where the name came from the "buckle". The cake is typically an old fashioned cake batter made with butter, eggs, sugar and flour.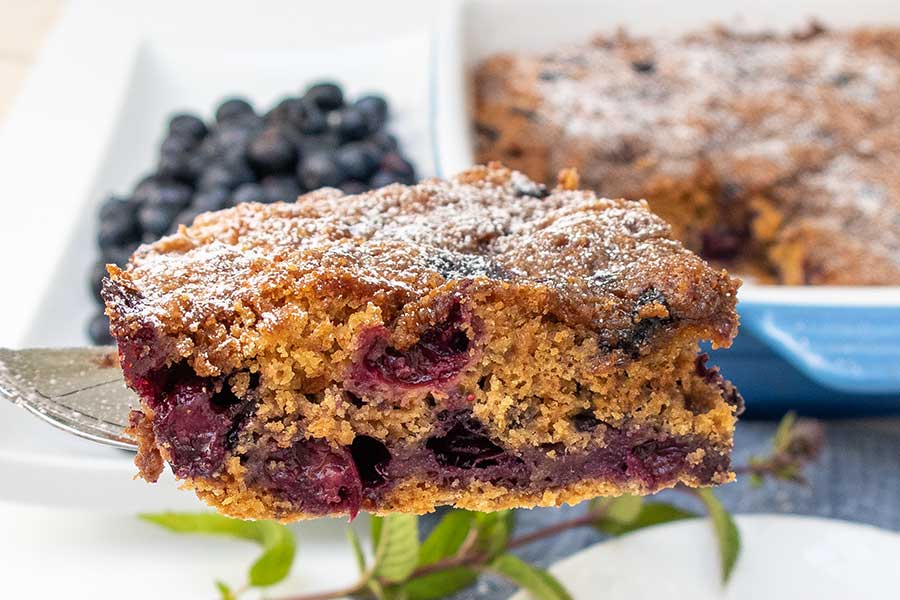 Inspiration,
How did this gluten-free blueberry buckle come about? Well, I was rummaging through my grandma's recipe box for a blueberry recipe and saw this blueberry buckle recipe. First, I did not know what a buckle cake was, so it intrigued me.
My grandma's recipes inspire many of my recipes, this blueberry buckle is something I had to make, and it had to be gluten-free. None of my grandma's recipes are gluten-free, making it always challenging to re-create the same textures and flavours.
However, this gluten-free blueberry buckle version came out outstanding!!!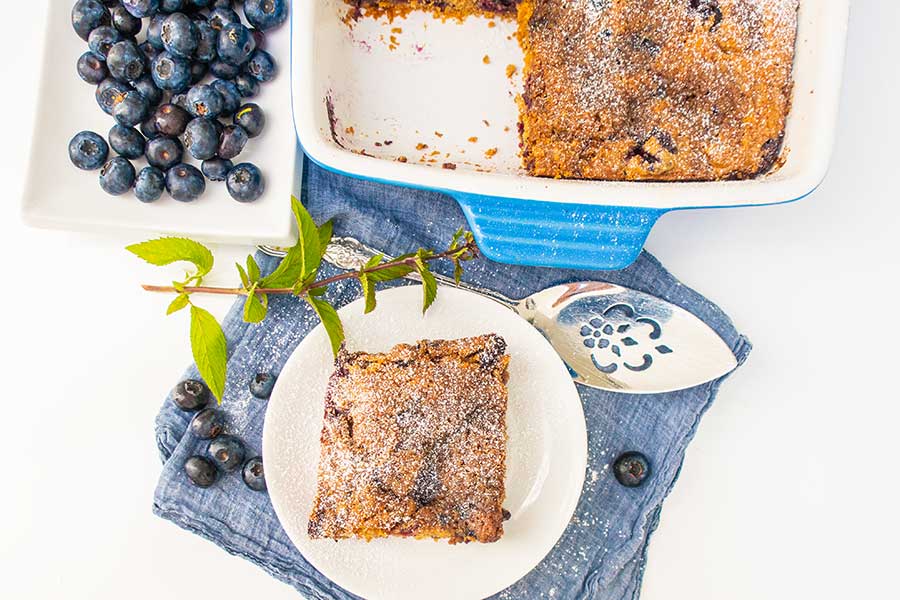 The details,
This recipe is an effortless gluten-free cake batter made with only 9 basic pantry ingredients plus fresh blueberries. I wanted to keep this blueberry buckle very simple, so I used a gluten-free flour blend, butter, coconut sugar, egg, fresh lemon juice with zest, baking powder, milk and cinnamon.
The gluten-free buckle is made simply and from scratch.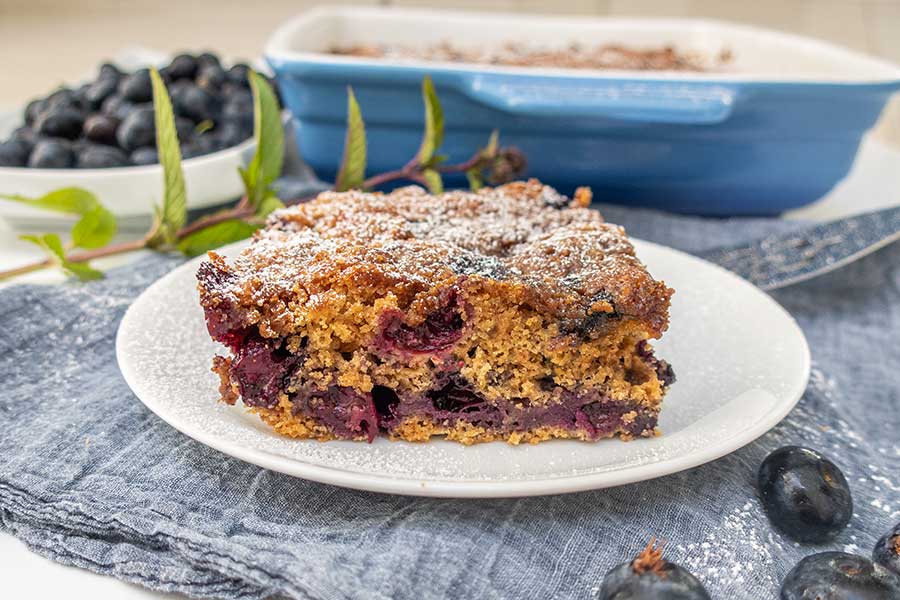 Gluten-free summer baking!
Baking in the summer is so much fun because fresh in-season fruit is abundant. Fresh fruit such as blueberries is what makes simple gluten-free cakes taste exceptionally delicious. In this buckle recipe, the fresh blueberries are studded throughout the ever-so- moist coffee cake…this gluten-free coffee cake is undeniably the best blueberry buckle.
Fresh blueberries are probably one of the easiest berries to use in baking. They hold their shape, and when cooked, they burst into a delicious blueberry syrup each time you take a bite, adding freshness to recipes 🙂
Blueberries add freshness and delicate sweetness to muffins, tarts, salads, pies, dutch babies, cheesecakes, bread and much more. Here are our top 20 gluten-free blueberry recipes for you to choose from.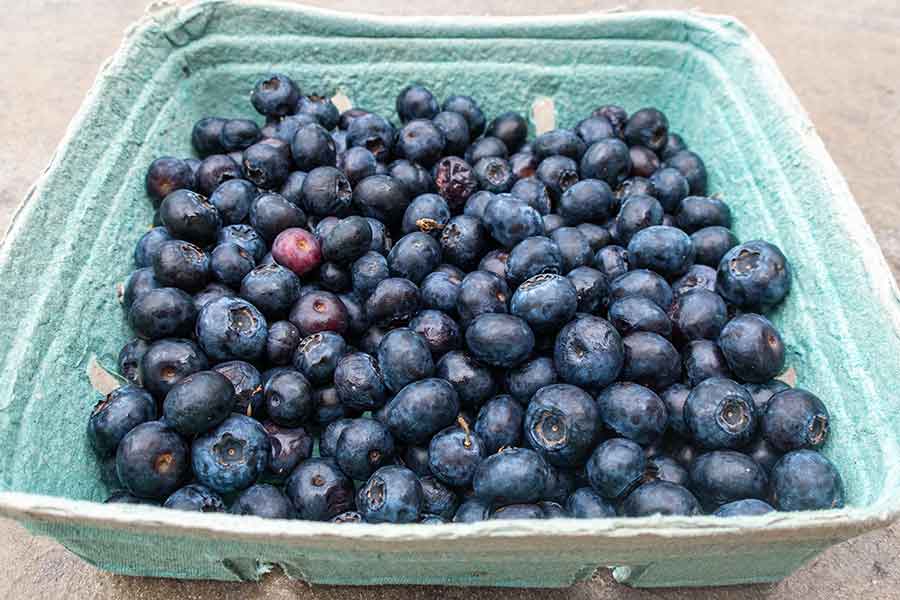 Health benefits of blueberries!
I love blueberries, they are low in calories and high in nutrients. These tiny healthy berries are packed with antioxidants, fiber and are low in net carbs. Blueberries have a pleasant sweet flavour and are filled with blueberry nectar.
So let's get baking!
Gluten-Free Blueberry Buckle
Published on Jul 31, 2020
by
Kristina Stosek
Instructions
1.

2.

Using a large bowl, cream butter, 1/2 cup sugar, egg, lemon juice and lemon zest until creamy. Carefully whisk in the milk

3.

In a separate bowl, combine flour with baking powder. Add to wet mixture and mix just until combined. Do not over-mix

4.

Toss blueberries with remaining 1 tablespoon of flour, 1 tablespoon sugar and cinnamon. Fold into the batter and spread in the pan

5.

In a small bowl, add topping ingredients and using your fingers create a crumble. Scatter over the batter and bake 38 - 40 minutes. Until the cake passes the toothpick test. 
Leave a Comment
Kristina
wonderful, thank you for letting me know
I have made this recipe so many times, and every time this cake is a huge hit. Thank you for sharing this easy cake recipe. My family loves it :-)