Recent Featured Recipes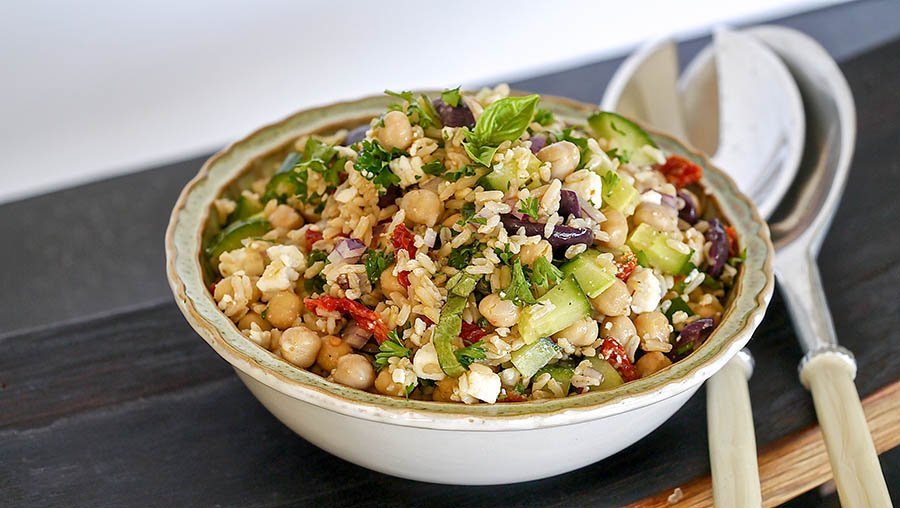 Mediterranean Brown Rice Salad
Prep Time
15 Minutes
Difficulty
Easy
Cook Time
15 Minutes
Serves
4
This salad has a little taste of Greece. The creamy feta, crunchy cucumber and salty olives bring out delicious flavours in this brown rice salad. Entertaining doesn't get any easier than this. Serve it up with lamb, pork or chicken. If your guest is vegetarian, you can serve this... Read More
Ingredients
1 cup cooked gluten free brown rice
1 cup diced cucumber
1 cup sundried tomatoes packed in oil, drain
½ cup crumbled good quality feta cheese
½ cup finely chopped red onion
½ cup pitted kalamata olives
1 cup chickpeas, drain and rinse
2 tbsp. fresh organic basil leaves
2 garlic cloves, minced
½ cup chopped fresh parsley
1 tbsp. extra virgin olive oil
2 tbsp. fresh lemon juice
Sea salt and freshly ground black pepper to taste
Let's Make It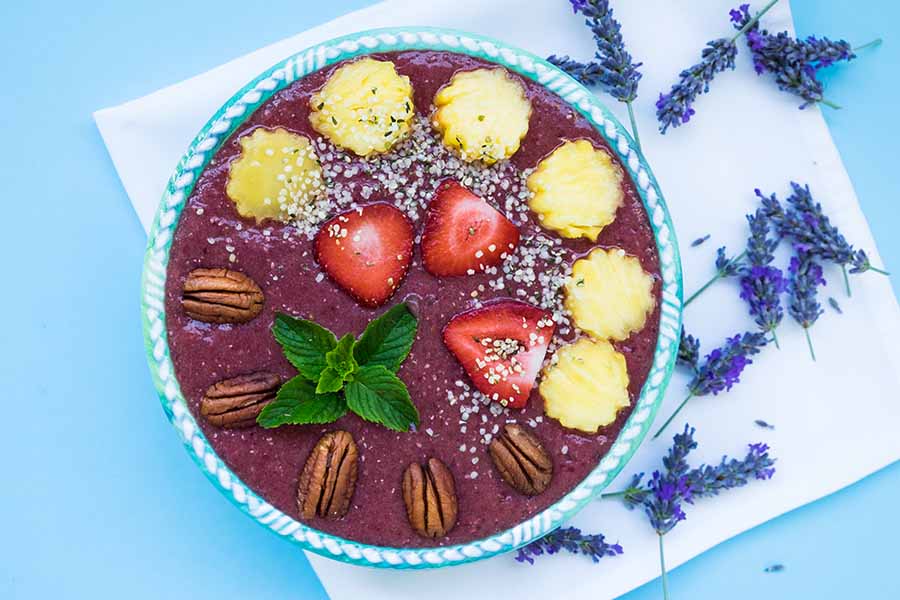 Pineapple Blackberry Chia Smoothie Bowl
Prep Time
5 Minutes
Difficulty
Easy
Serves
2
Not all smoothie bowls are created equal. Meet your new power breakfast. There is no added sweeteners or milk in this pineapple blackberry chia smoothie bowl. The ingredients used in this recipe are rich in powerful antioxidants and packed with essential nutrients. Pineapple is an unusually high source of... Read More
Ingredients
2 cups watermelon, cubed
1 cup pineapple, cubed
1 cup fresh blackberries
½ cup filtered water
2 Tbsp. GF chia seeds
1 tsp. maca powder
1 tsp. fresh minced ginger (optional)
Topping ideas: pineapple, strawberries, mint, raspberries, hemp hearts, pumpkin seeds, nuts,
Let's Make It
About Only Gluten Free Recipes
Gluten-free inspirations that incorporate vibrant fruit, vegetables, spices and flavours from around the world. Kristina's collection of healthy gluten-free recipes and tips will guide you simply on your journey living gluten-free
Our Blog
How to Easily Find Gluten or Dairy Free Treats While Traveling
BY JANE SANDWOOD Travel can cause stress when unsafe drinking water is an issue. Now make finding edible food is a challenge, too, and it can put a damper...
Read More
Recently Uploaded Recipes