Recent Featured Recipes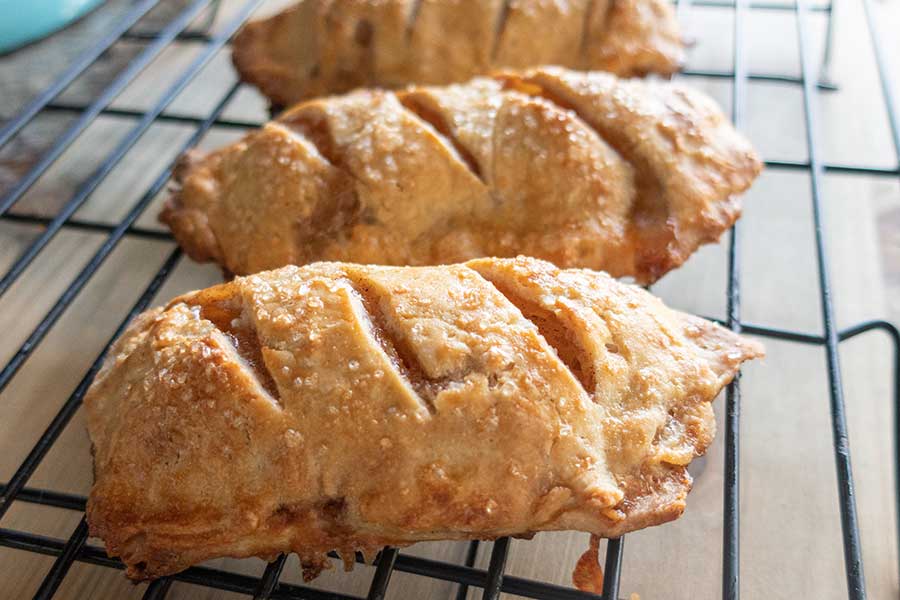 Gluten-Free Apple Turnovers
Prep Time
30 Minutes
Difficulty
Intermediate
Cook Time
25 Minutes
Serves
8
Freshly made at home Gluten-Free Apple Turnovers. There is nothing better than homemade pastries. These flaky pastries are filled with fresh apple cinnamon filling and are made totally from scratch. The shortcrust pastry is light, slightly crispy, filled with bubbling buttery fresh apples lightly dusted with cinnamon and fresh... Read More
Ingredients
APPLE FILLING
 4 large Granny Smith or Honey Crisp apples, peeled, cored and roughly chopped into small pieces
 3 Tbsp. Unsalted butter
 2 Tbsp. Coconut sugar or brown sugar
 1 tsp. GF ground cinnamon
1 tsp. Lemon juice
2 Tbsp. water
 1 tsp. arrowroot or tapioca flour
PASTRY
3 cups all-purpose gluten-free flour blend, one that includes xanthan gum. (Otherwise, add 3/4 tsp.) My favourite flour for this recipe is
cup4cup
because it contains milk and works best in this recipe.
Better batter
works also very well
1/4 cup Sugar (I used fine coconut sugar)
1/2 tsp. Xanthan gum (this is in addition to the xanthan gum in the flour blend)
1 tsp. Baking soda
1/4 tsp. Sea salt
2/3 cup unsalted butter (place the butter in the freezer for 15 minutes before using)
1 cup sour cream
 4 + Tbsp. Ice water or as needed
1 egg beaten, for eggwash
1 Tbsp. Coconut sugar for topping (optional)
Let's Make It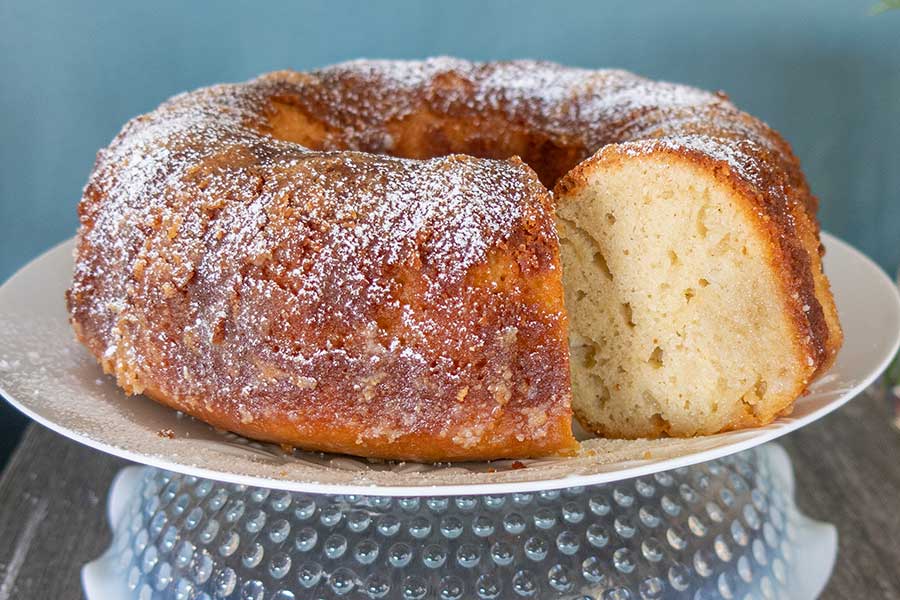 Gluten-Free Caribbean Rum Cake
Prep Time
15 Minutes
Difficulty
Easy
Cook Time
60 Minutes
Serves
16 pc
This holiday season wouldn't be complete without a Gluten-Free Caribbean Rum Cake. This Caribbean-Style Rum Cake is a super moist cake infused with sweet butter rum syrup making this cake extra delicious. In the Caribbean, this rum cake is often served during the Christmas festivities. This most flavourful cake... Read More
Ingredients
1 1/4 cups coconut sugar or sugar of choice
2 tsp. GF baking powder 
1/2 tsp. salt 
1/2 cup (I stick) unsalted butter, softened plus some for greasing the pan
1/2 cup extra virgin olive oil 
3/4 cup milk, at room temperature 
4 large eggs, at room temperature 
1/4 cup rum (not flavoured rum)
2 tsp. Pure vanilla extract
1/4 cup finely chopped pecans or almonds, or you can use almond flour
BUTTER RUM SYRUP
1/2 cup unsalted butter
1/4 cup water
3/4 cup coconut sugar or sweetener of choice
1/2 cup rum (not flavoured rum)
Let's Make It
About Only Gluten Free Recipes
Our website is ideal for a family with members who have food allergies as well as those in need of a helping hand as they change their lifestyle and commit to cooking with fresh foods and gluten-free ingredients
Our Blog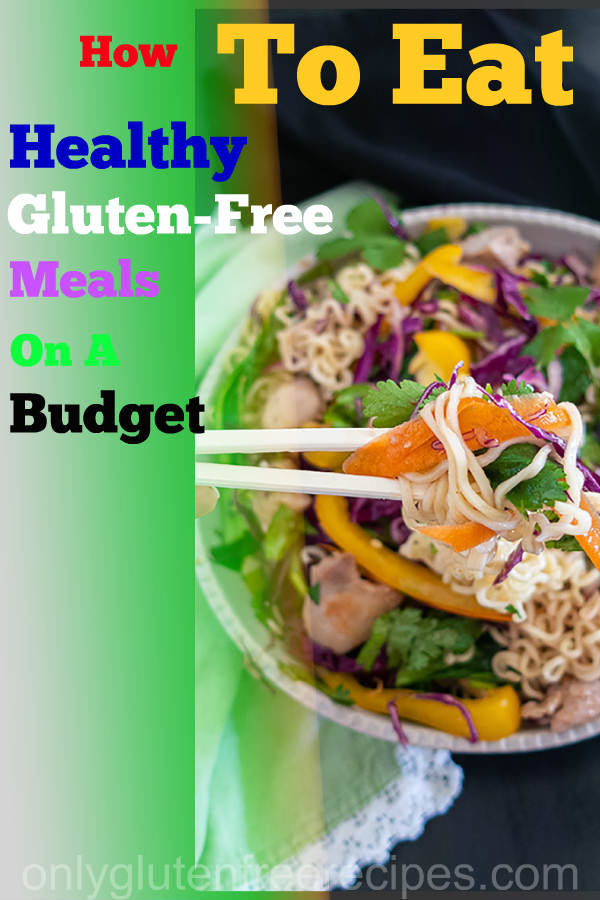 How To Eat Healthy Gluten-Free Meals On A Budget
Have you ever looked at your grocery bill and realized that you spend far too much on food? Food is one of the most significant expenses we incur every...
Read More
Recently Uploaded Recipes