Vey Best Gluten-Free Blender Muffin Recipe
Published on Jun 04, 2022
by
Kristina Stosek
Prep Time:

5 minutes
Cook Time:

22 minutes
Serves:

14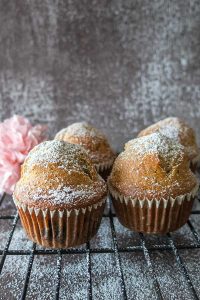 ​This post may contain affiliate links, please see our
privacy policy
for details
I am super excited to share this Gluten-Free Blender Muffin recipe with you today. Not only is this the easiest healthy muffin recipe, the muffin has a perfect moist crumb, high top, and tastes just as good the next day. The best part, you can bake as many or as few in the morning with individual flavours without making a new batter.
Why is this a healthy gluten-free blender muffin recipe?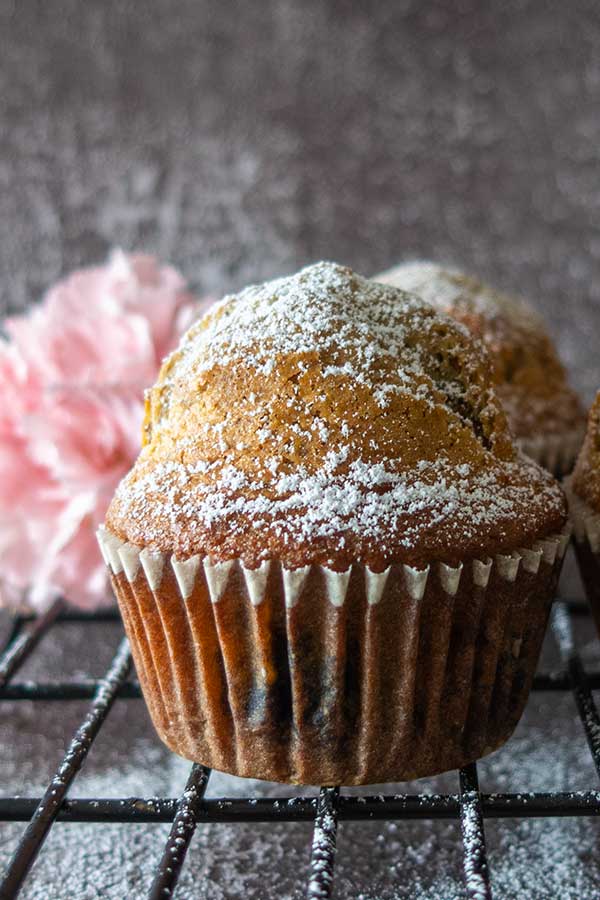 The key ingredients in this gluten-free blender muffin are healthy flours such as almond and millet flour, ground flaxseed, olive oil, lemon juice, and eggs, and is lightly sweetened with honey. You can add more honey if you wish, but I found that when you add berries the muffins are sweet enough.
highlights
Ground flaxseed – high in fiber and omega-3 fatty acids and helps with digestion
Millet flour – soluble and insoluble fiber which supports good bacteria in your digestive system and includes a rich source of magnesium which reduces blood pressure
Almond flour – low in carbs, high in fiber and protein, includes a powerful antioxidant vitamin E
Extra virgin olive oil – antioxidant and anti-inflammatory properties. Including healthy fats such as olive oil balances blood sugar and may help prevent diabetes
Eggs – vitamins D, B12 and iodine. Eggs are a complete source of protein because they contain all nine essential amino acids
Honey – calcium, iron, potassium, sodium, magnesium, zinc, copper, phosphorus, fluoride, and selenium
In addition, you can add healthy berries, coconut flakes, grated carrots, grated zucchini, chopped dates or nuts for extra healthiness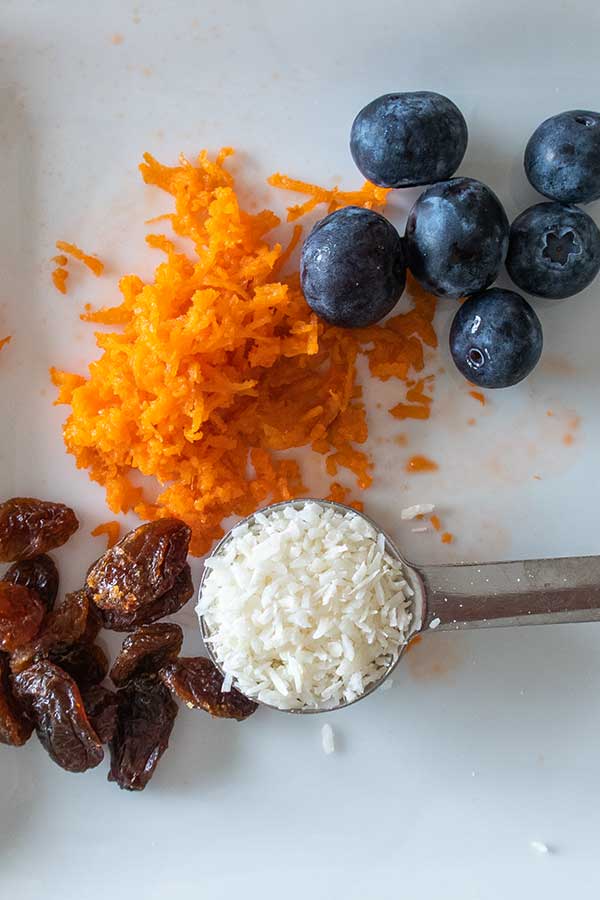 Everything to know about making blender muffins
Is blender muffin batter thick or runny?
The batter should be like a thin cake batter before placing it in the fridge. The flours will absorb some of the moisture once the batter rests but will remain relatively thin. This will keep the muffins extra light when baked.
Why should you chill blender muffin batter?
By chilling the batter, the gluten-free muffins will be moist, have a tender crumb and be taller
How to get dome on a blender muffin?
Start baking the muffins at high oven temperature 425 F, then reduce to 350 F and finish baking. The high temperature gives the muffin a rapid rise during the first minutes of baking
What does olive oil do in blender batter?
Besides making the muffins healthier, the oil keeps the muffins moist because it remains liquid at room temperature. Butter, on the other hand, solidifies and makes the muffins heavier and less moist
What does powdered milk do in gluten-free blender muffins?
Powdered milk helps the muffins rise more and make them crumb extra tender. It will also make the muffin richer tasting.
Can you make the batter savoury?
If you prefer savoury muffins, no problem. Follow the same recipe, except use only two tablespoons of honey and add a 1/4 cup of water to make savoury blender batter. Or, you can try the Gluten-Free Savoury Breakfast Muffin or the Gluten-Free Zucchini Bacon And Cheese Muffin recipe.
Savoury add-ins
Instead of adding berries and sweet things, think of chopped crispy bacon, grated zucchini, cheese, chopped ham, and sliced green onions. Whatever you desire!
Best way to store gluten-free muffins
First, make sure the muffins are completely cooled. Then, line an airtight storage container with a paper towel. Next, place the muffins on top of the paper towel and top with another layer of paper towel—store at room temperature.
Why are gluten-free blender muffins so good!
First, all you need is a blender, so easy cleanup. You can make the batter three days in advance. Bake as few or as many gluten-free muffins fresh every morning. And, each muffin can be different, making everyone happy!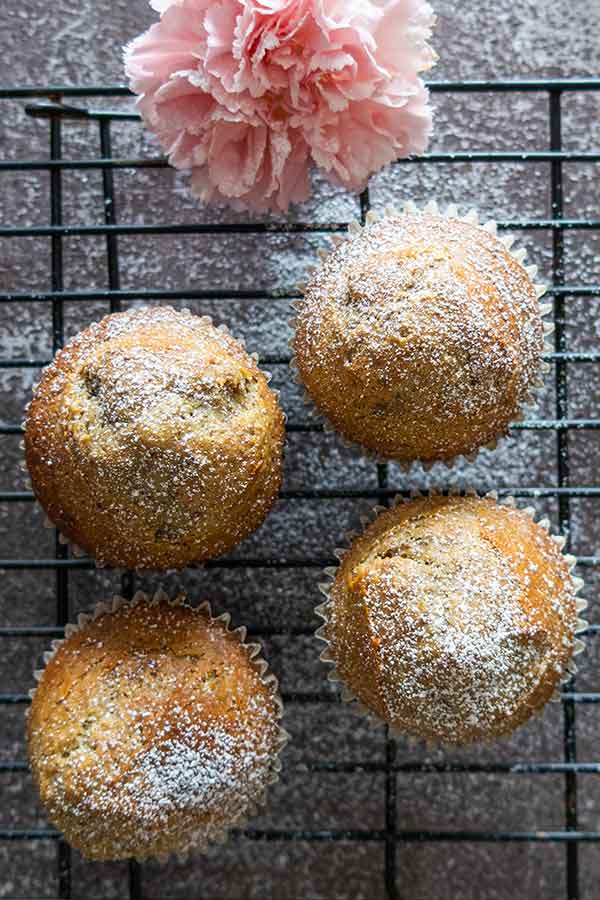 5 easy steps for blender muffin recipe
Add all the ingredients into a blender, blend and chill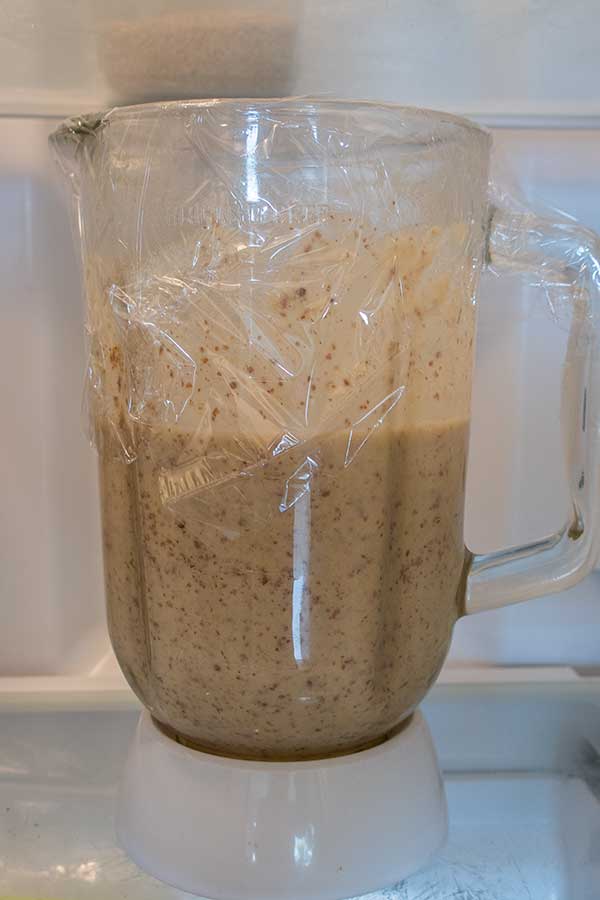 Pour batter 3/4 full into muffin pan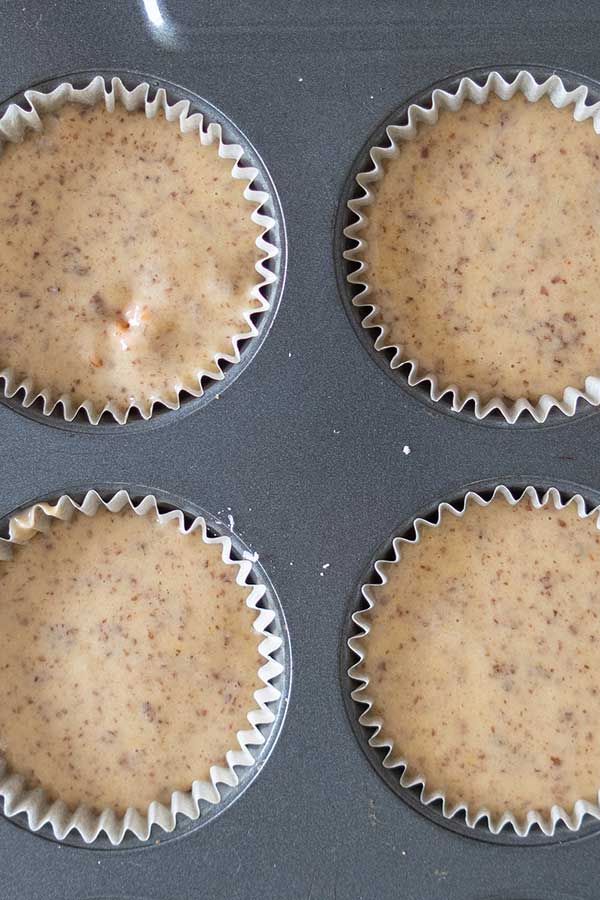 Top with your favourite add-ins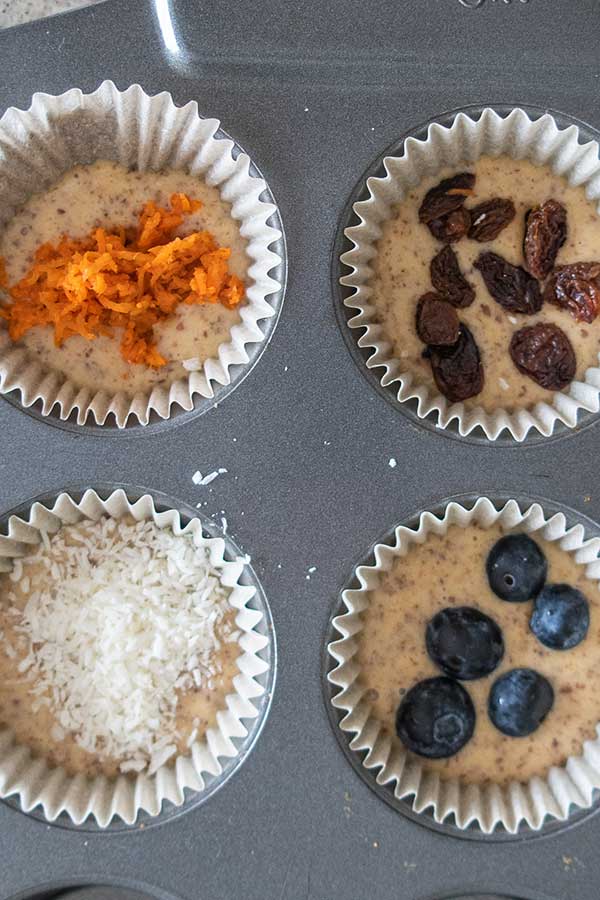 Top with a little more batter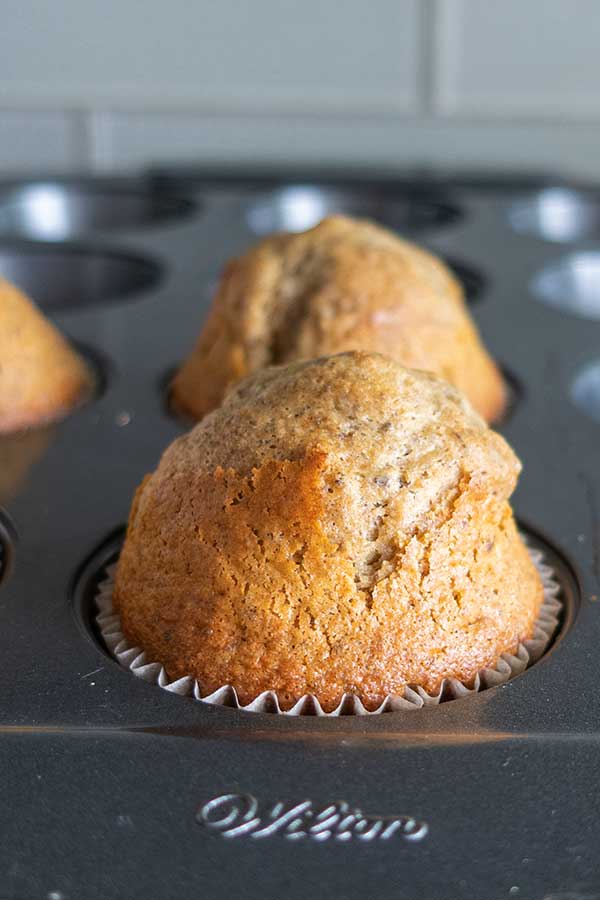 Bake, starting at high temperature, then reduce the oven temperature and continue baking for high top muffins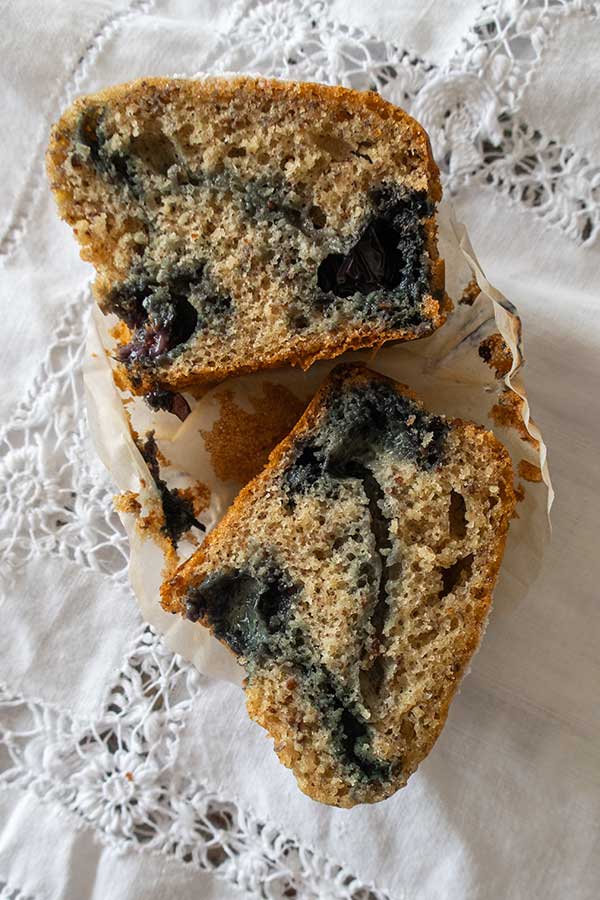 Enjoy!
Once you have the gluten-free muffin batter, the possibilities are endless. Nothing beats a freshly baked healthy muffin in the morning. And don't forget the aroma from baking lingering throughout your home. All you need to add is a hot cup of coffee, or your favourite tea. Enjoy!
Let's Connect!
Be sure to FOLLOW US on FACEBOOK and PINTEREST.
Many thanks!
Kristina xx
Vey Best Gluten-Free Blender Muffin Recipe
Published on Jun 04, 2022
by
Kristina Stosek
Instructions
1.

In the same order as listed, add water, olive oil, honey, eggs, vanilla and lemon juice to a blender. Blend until combined

2.

Add in the same order as the listed remaining ingredients and blend until combined. You may need to scrape the sides of the blender to incorporate all the dry ingredients. DO NOT add your add-ins

3.

Cover the blender with plastic wrap and refrigerate for a minimum of one hour and up to 3 days

4.

5.

Preheat the oven to 425 F and line a muffin pan with the number of parchment paper liners you need

6.

Fill the pan 3/4 full with the batter, then top with 1 tablespoon of your add-ins. Add about 2 teaspoons of batter on top

7.

Bake for 7 minutes at 425 F, then reduce the oven temperature to 350 F and continue baking for 15 minutes. The muffin tops should be golden brown. Transfer to a cooling rack and cool
Leave a Comment
Kristina
yes you can use either Alene, I would recommend using pure maple syrup, it is a much healthier option
I can't have honey, but I can have golden syrup and maple syrup. Would either of those work? It's such a beautiful recipe, and I so want to make it. I'm trying to resolve some digestive issues and honey makes me very sick. Thank you!