30 Minute Gluten Free Weekend Recipes
Indulge in Laid-Back Weekends with Our 30-minute Gluten Free Recipes from nourishing soups to epic noodle dishes, gluten free pasta meals, and simple desserts. Whether you're planning a special brunch, hosting a barbecue, or planning an intimate dinner for a loved one, we've got the perfect solutions.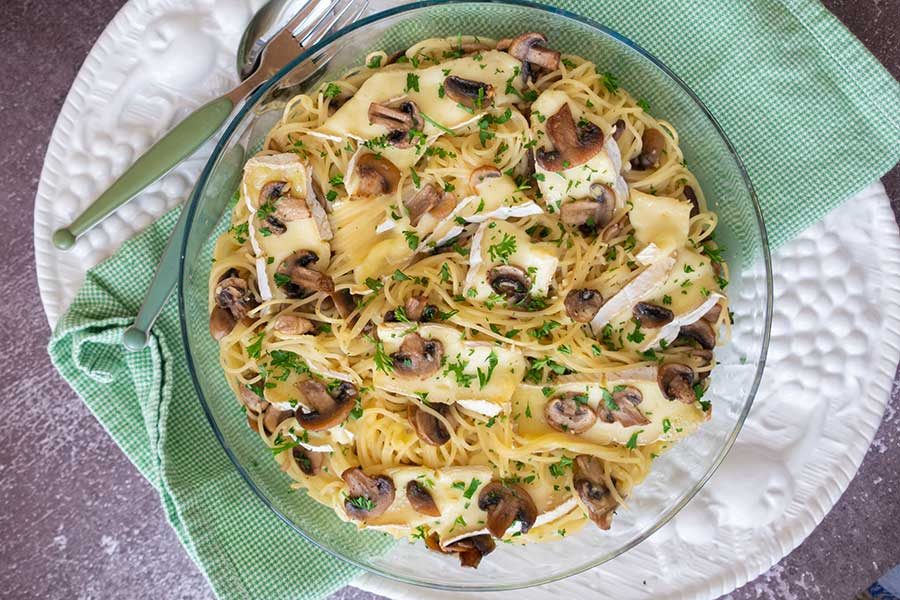 These 30 minute gluten free recipes are created to be effortless with easy clean-up, using ingredients you most likely have in your gluten-free pantry.
Gluten-free recipes don't have to be complicated, so come and browse our favorites and find the one that is perfect for you. The gluten-free recipes we have chosen for weekend cooking will take less than 30 minutes of your time in the kitchen. So let's get started!
Here is a list of our favourite 30 minute weekend recipes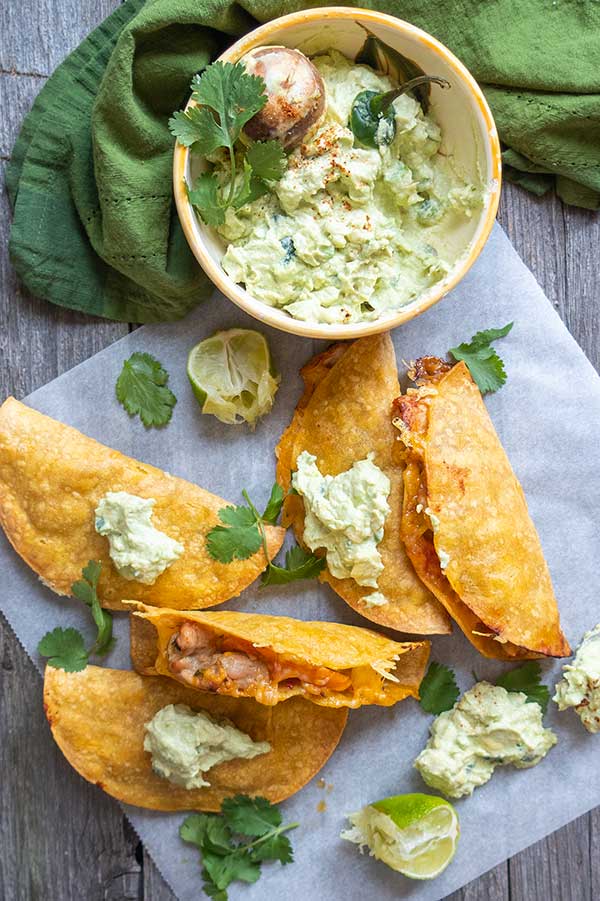 What's not to love about crunchy gluten-free tacos filled with spiced pork tenderloin, bell peppers, onions, jalapenos, lime juice, fresh tomatoes and gooey cheese. A must recipe for this weekend!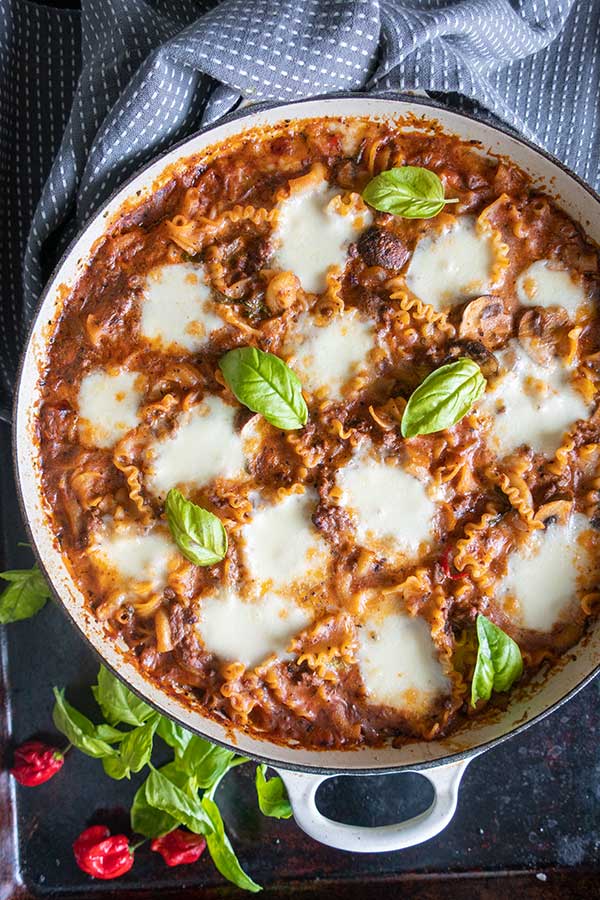 We love lasagna! However, the extra pots to clean up can be something we like to avoid, especially on the weekend. This gluten-free Italian meal is about a creamy and meaty sauce made with buttermilk, cheese, tomato paste, ground beef, mushrooms, onions, garlic, and spices. And all this deliciousness under 30 minutes makes weekend cooking easy!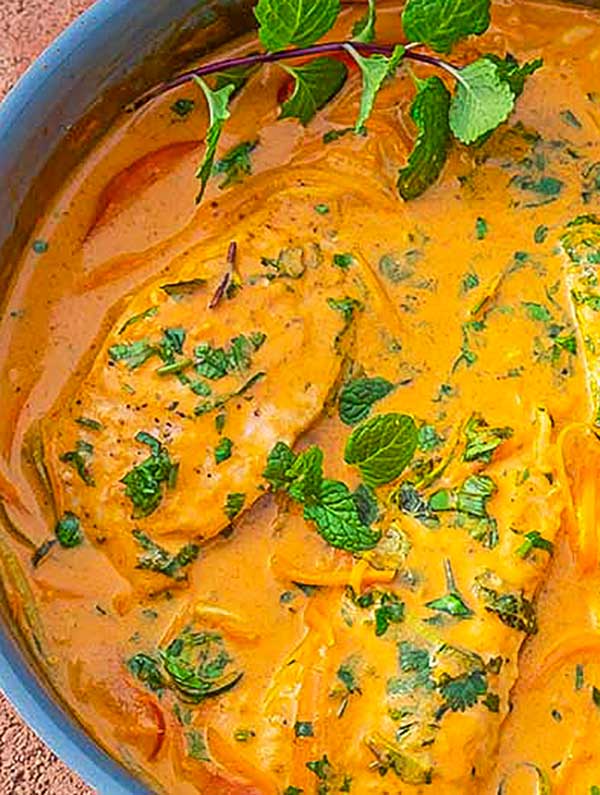 The fish season is in full force. So why not add this one-skillet salmon dish to your repertoire. This 30 minute weekend recipe made with fresh salmon, Thai spices, onions, garlic, ginger, julienned bell peppers, carrots, zucchini and coconut milk is not to be missed.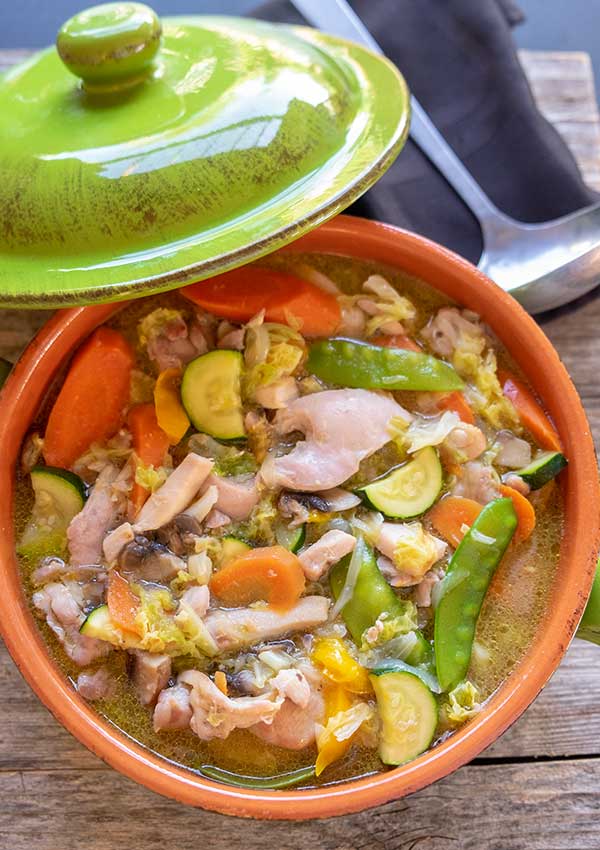 Are you looking for something healthy and flavourful? This 30-minute chicken stew has loads of veggies and tender chicken cooked in a mildly spiced sauce. This light chicken stew is one of our favourite dishes when following a clean diet.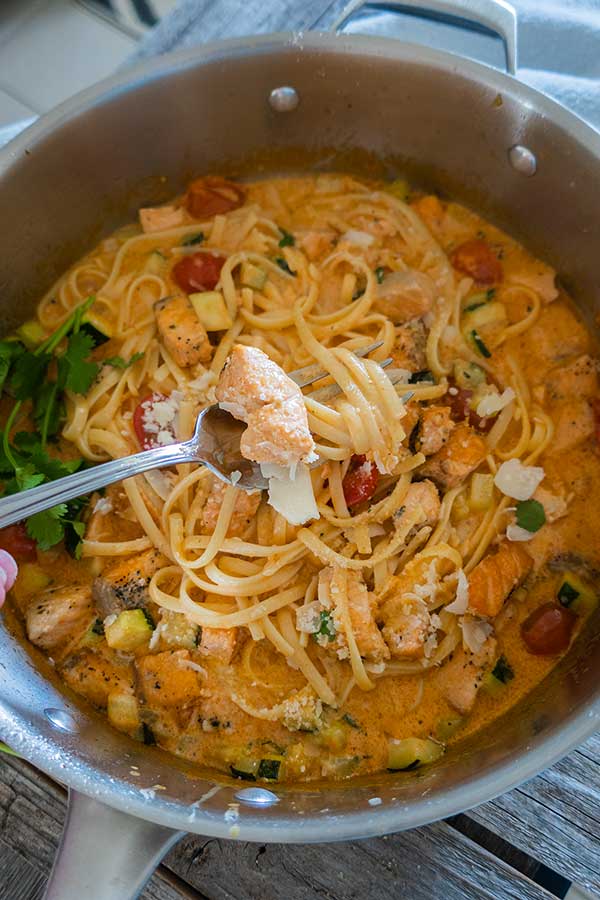 This 30 minute gluten-free salmon dish is made with seared fresh salmon, zucchini, cherry tomatoes, and Thai red curry paste. The creaminess in the sauce comes from a splash of coconut milk and cheese. Another healthy weekend meal everyone will drool over.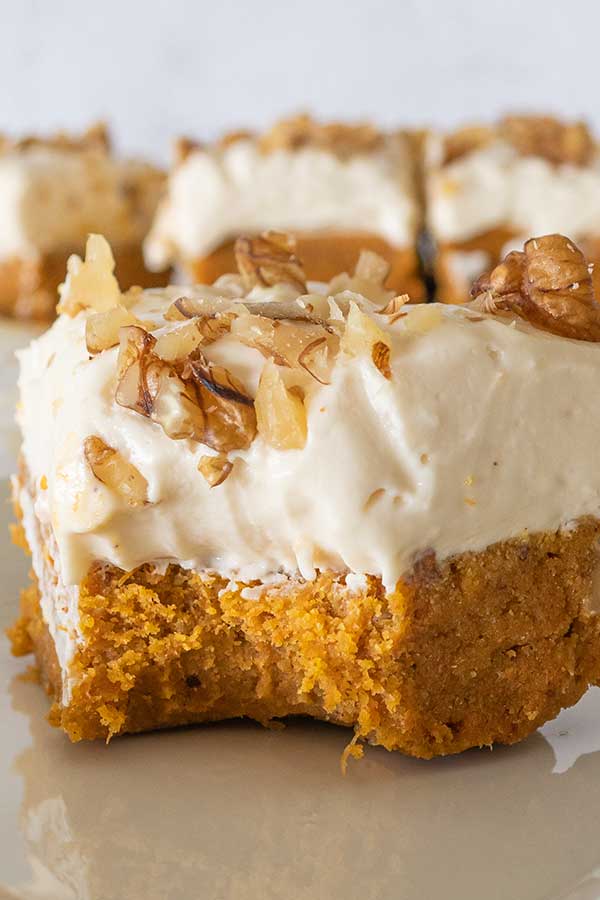 If you have 20 minutes, you can whip up this healthier version of a gluten-free no-bake carrot cake. This two-layer gluten-free carrot cake is delicious, the recipe is super easy to make, and you will keep the heat out of your kitchen.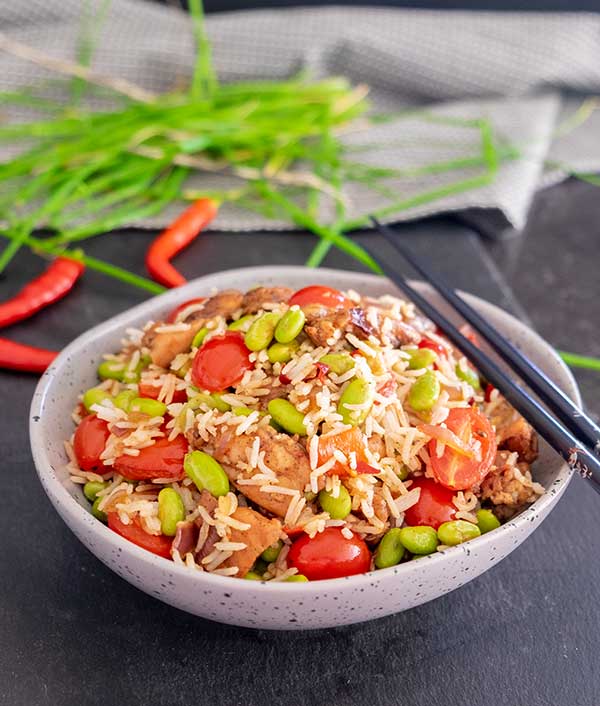 The well-seasoned tender chicken with rice, red onions, bell peppers, garlic, honey, fresh tomatoes, tamari sauce and edamame. So much flavour and goodness in one 30 minute dish. Perfect dinner for a lazy weekend, especially when you crave take-out food.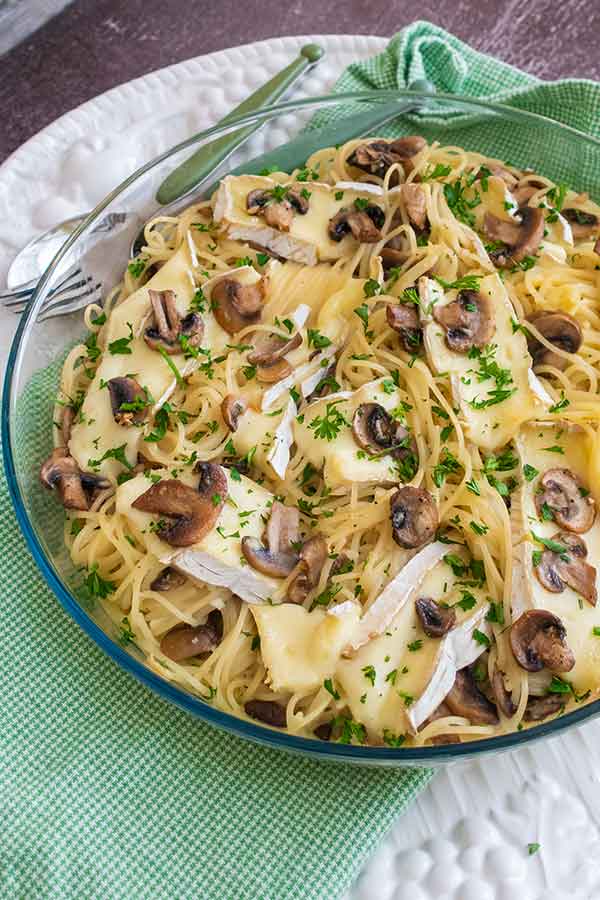 The perfect weekend dish. Simple and fast gluten free Mushroom Carbonara With Brie. This gluten-free pasta dish is made in under 30 minutes, with lots of mushrooms, a little garlic, melted Brie and using less than ten ingredients. A mouthwatering meal in minutes!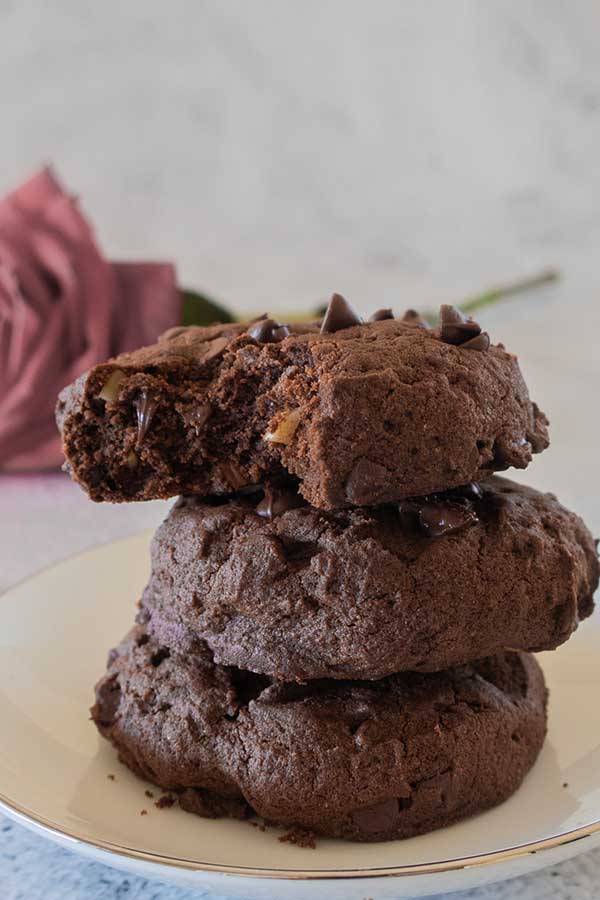 Nothing beats these INSANELY DELICIOUS fudgy, chocolaty cookies. Each cookie is oozing with chocolate and will melt in your mouth. Weekend summer baking never got easier!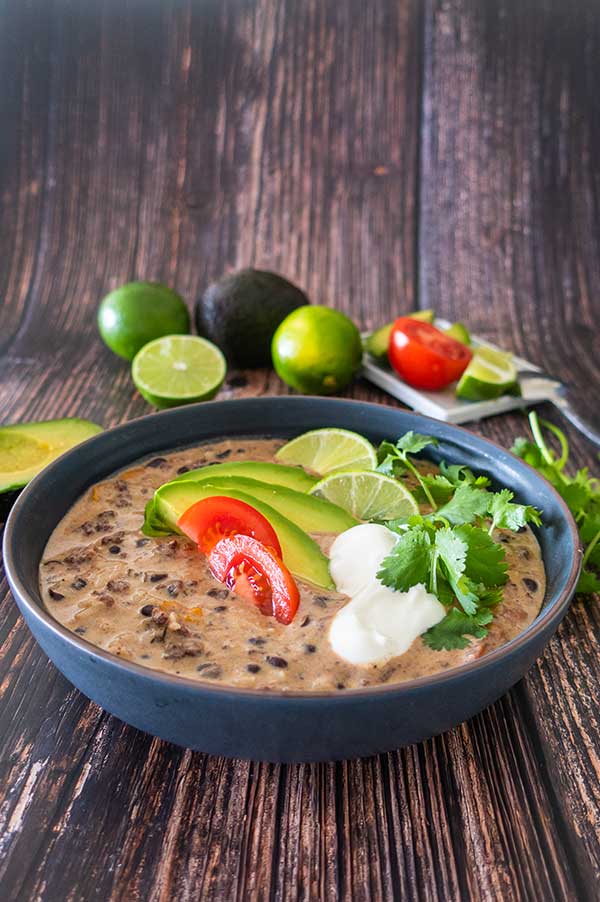 Do you love tacos? This soup is made with ingredients used in a taco and is seasoned with taco spices. You will need only 30 minutes to complete this satisfying Mexican-style meal filled with healthiness and flavour! A perfect soup to cook up this weekend!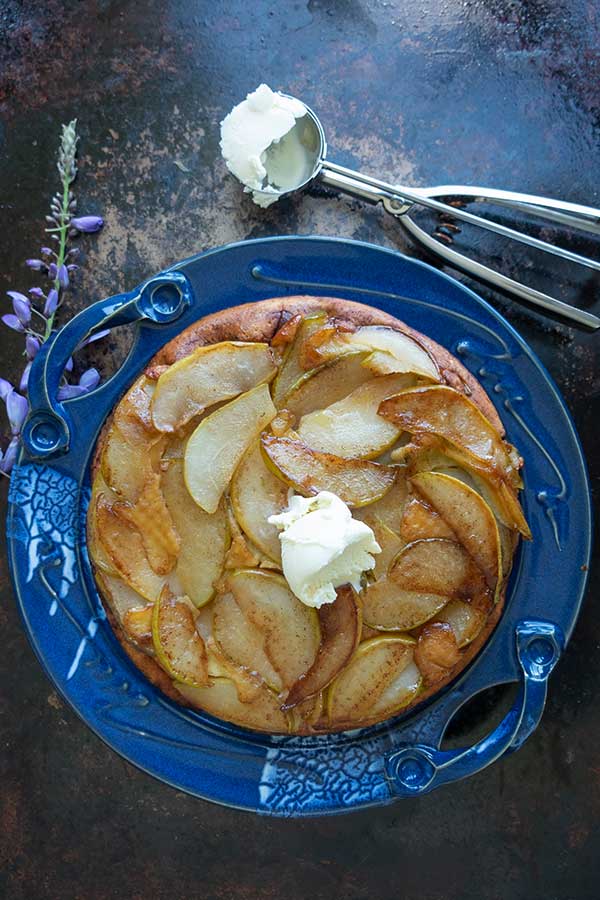 30 minute weekend recipes include this amazing caramelized lightly scented pears with cinnamon nestled in a light, pillowy pancake-like gluten-free cake. This sure-to-be-hit recipe is a must for weekend baking. You can enjoy the Dutch baby as a dessert or serve for brunch.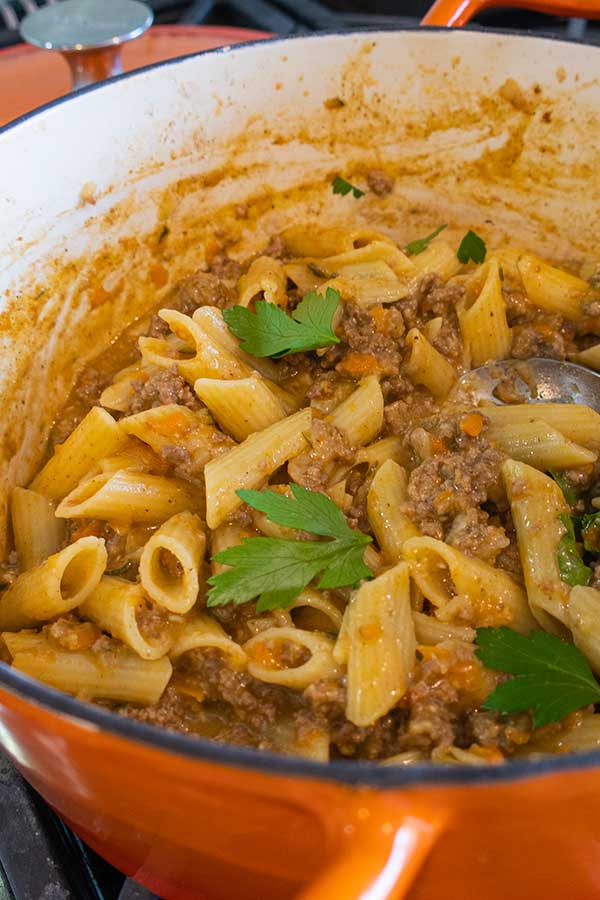 It is made entirely from scratch, this classic Hamburger Helper recipe. This dish is an easy one-pot gluten-free pasta dinner with ground beef, shredded carrots, zucchini, cheddar cheese, sour cream, and spices. Nothing like the boxed version except better! A simple 30 minute weekend meal for your family.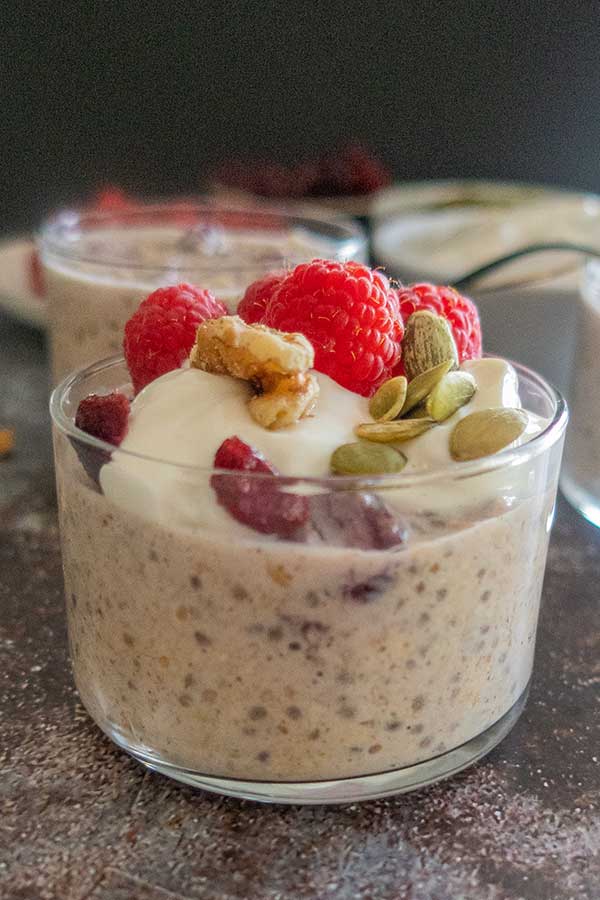 30 minute weekend recipes include this Cranberry Walnut Overnight Oats recipe. No cooking involved. We all love this! Whip up this recipe in five minutes the night before and wake up to a healthy creamy gluten-free breakfast, or enjoy it for brunch.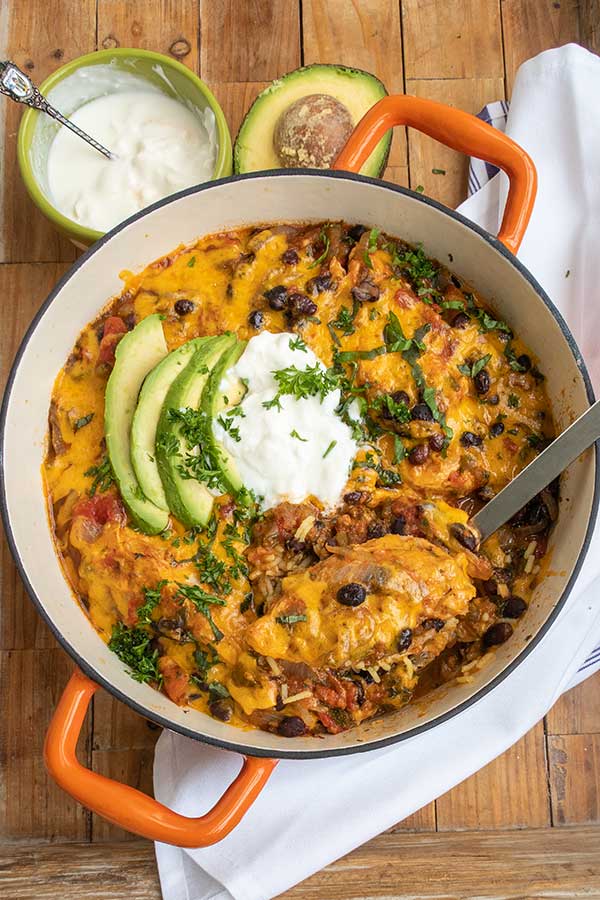 This salsa verde chicken is one of the easiest naturally gluten-free chicken dinners made in under 30 minutes using an instant pot. So if you are looking for something with extra flavour and are short on time this weekend, try this dinner recipe. YUM!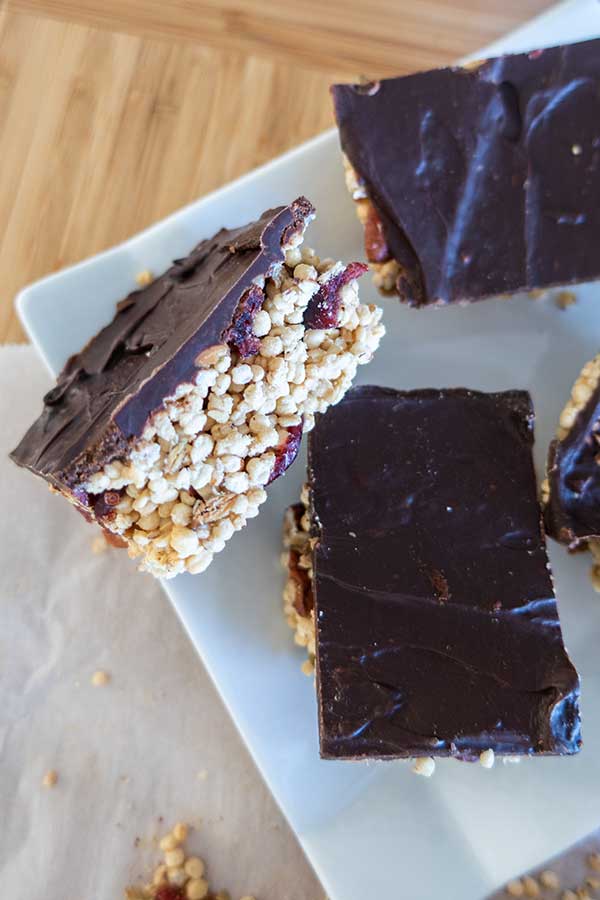 A gluten-free snack for the entire family made in under 30 minutes. The tasty, healthy energy bar is about pecans, pumpkin seeds, cranberries, honey, butter, puffed rice and a pinch of brown sugar and chocolate. The chocolate topping seals the deal!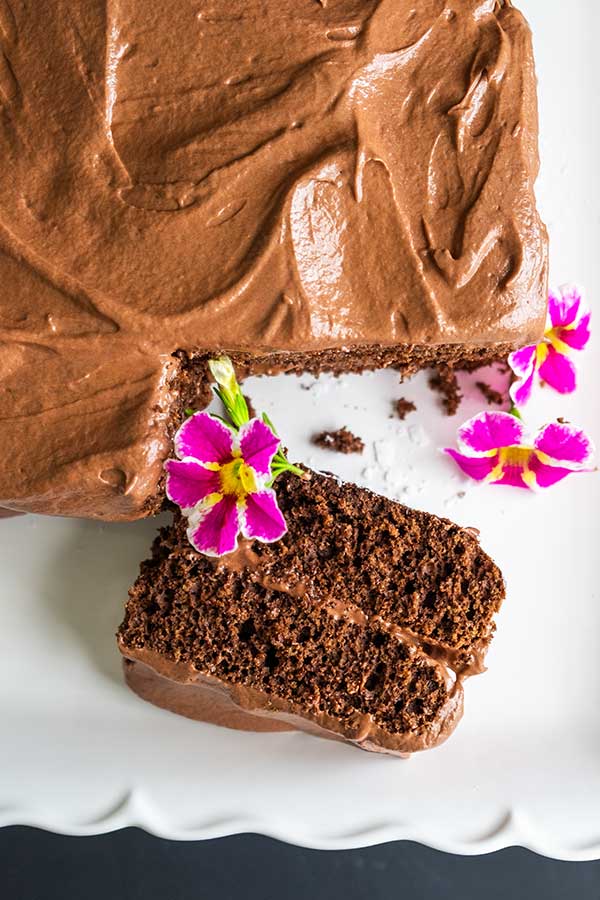 This gluten-free dessert is a moist and rich gluten-free chocolate cake with stunning Nutella frosting. This dessert is made in under 30 minutes, and kids and adults love it. It's perfect for when chocolate chip cookies aren't enough, making this chocolate dessert excellent for weekend baking.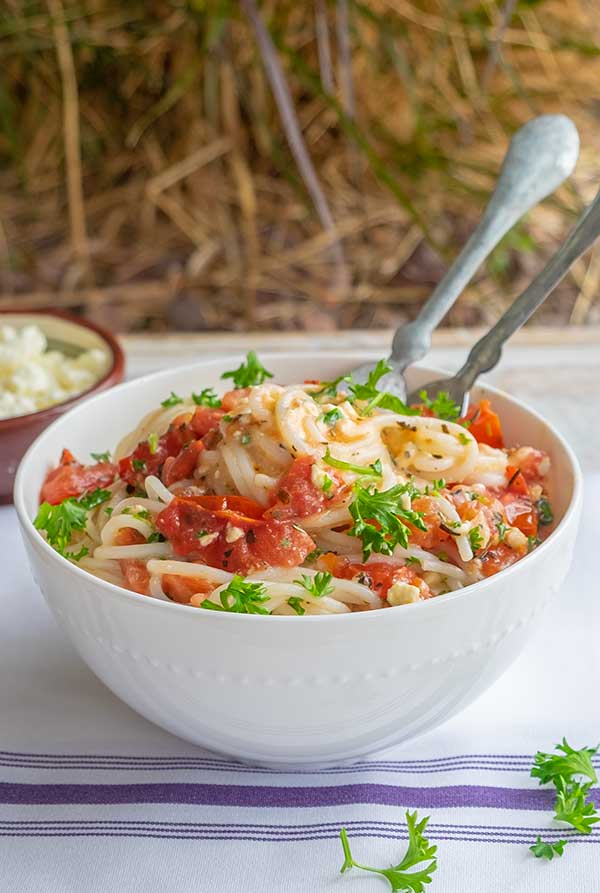 This gluten-free Italian pasta dish is exceptional because of fresh tomatoes, olive oil, garlic, herbs, feta cheese and fresh parsley. You will need only five fresh ingredients plus seasoning. A healthy dish is ready in 30 minutes from start to table. This light pasta dish can be served as a main or side to your favourite cookout this weekend.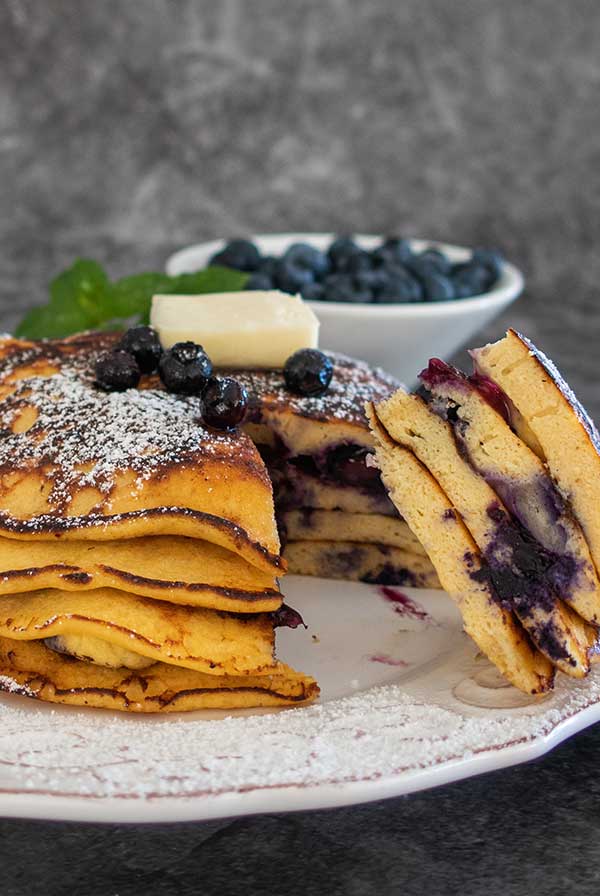 A weekend breakfast must include pancakes, right? Well, in my home, it does. Extra fluffy, lightly sweetened gluten-free pancakes are perfect! Nothing beats a good blueberry pancake, especially when the pancake is rich in healthy nutrients. Enjoy!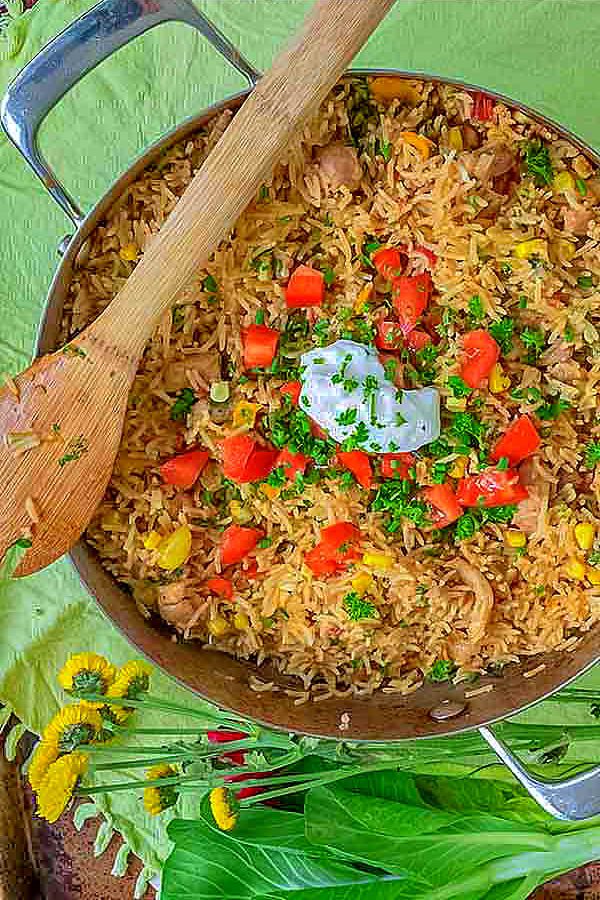 A chicken dinner dish with rice infused with onions, garlic, chilli pepper, oregano and cumin. The bell peppers and tomatoes keep the rice moist, and the key ingredient, the cheese, makes everything rich and creamy. A must-have chicken weekend recipe because this dish is outstanding!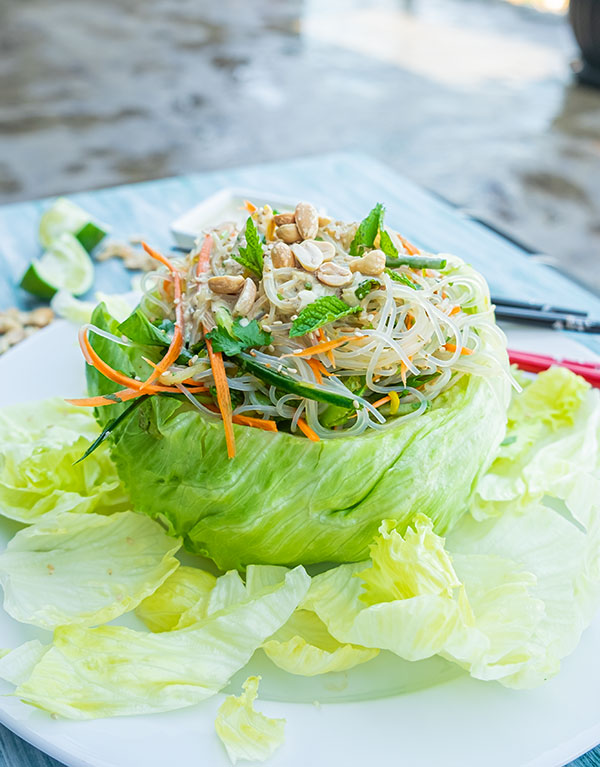 This salad is refreshing and super flavourful and healthy! So simple – Yet with complex flavours, fresh, rich and indulgent. I call this salad a deception on a plate. What's there not to love with fresh mint, cilantro, the tartness of fresh lime juice, and the creaminess of sesame oil, served in a crispy lettuce bowl? Why not keep things cool and refreshing this weekend.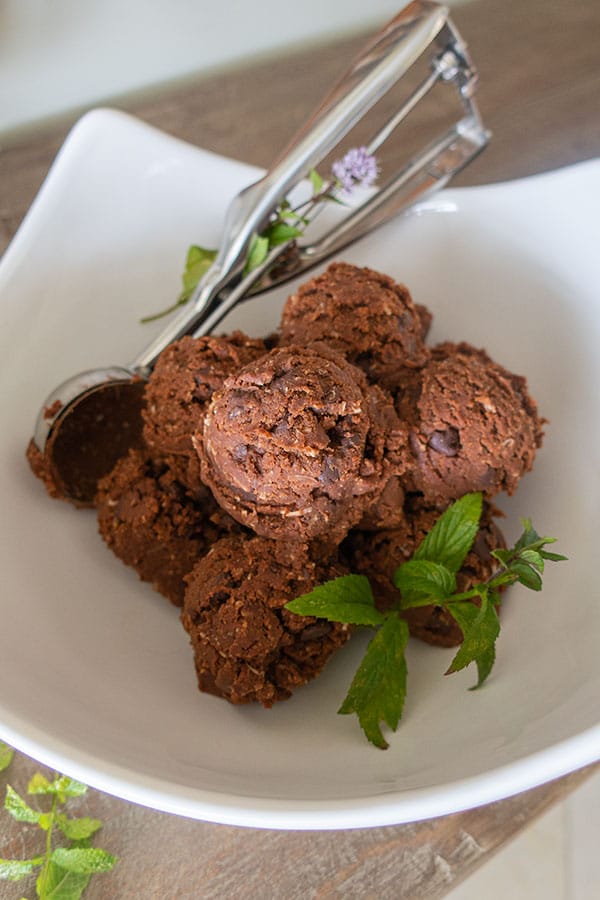 Do you need something sweet and delicious to satisfy that sweet craving in just minutes? Then, you must try this delicious raw cookie dough. The key ingredients are chickpeas, nut butter, cocoa powder, coconut flour, almond flour, unsweetened shredded coconut and a splash of pure maple syrup for sweetness. This is a healthy cookie dough dessert.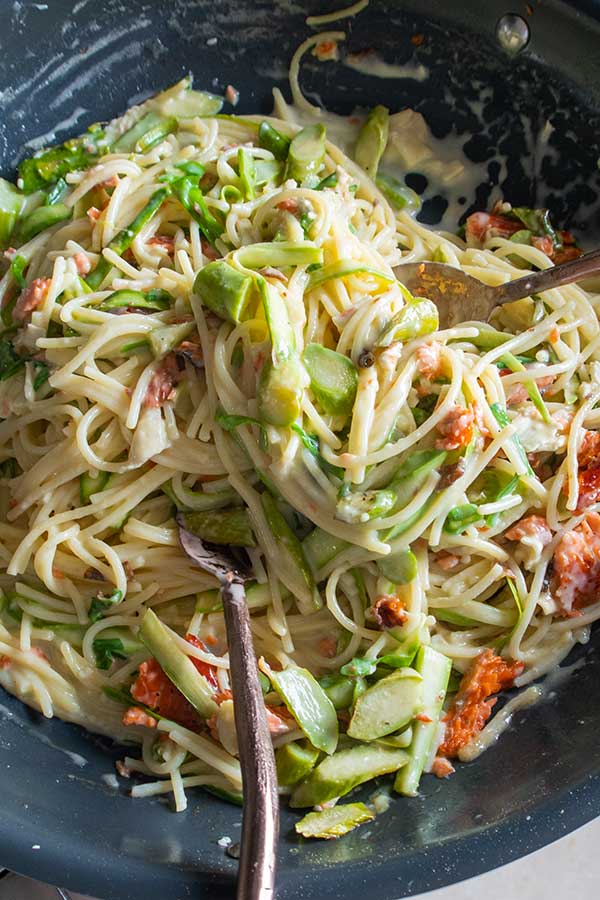 Another stunning gluten-free pasta dish. This is a 30 minute dinner recipe for when you want to impress your guests or for that intimate dinner for someone special. Camembert cheese, shaved asparagus, fresh julienned green onions, and salmon's smokiness make this dish outstanding!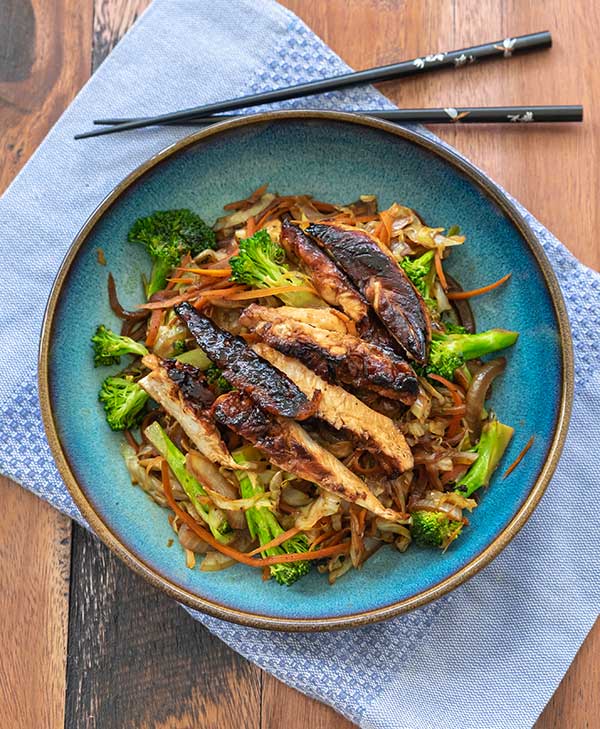 What I love about this warm chicken salad is that you need only 30 minutes from start to finish. The tender chicken is coated with sticky teriyaki sauce and served over tasty stir-fried veggies.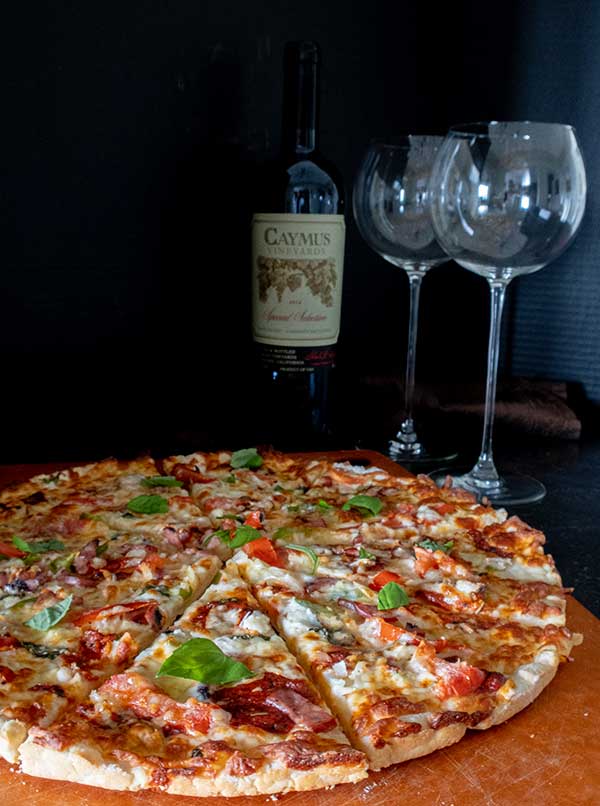 Saving the best for last. The pizza has a crispy crust and soft texture on the inside. You know, like one from an Italian bakery. The crust is firm enough to hold plenty of toppings, and the dough is easy to make. Just mix, chill and roll out. This is a super easy thin crust pizza dough for weekend baking.
Whatever the occasion, you will find these gluten free 30 minute weekend recipes perfect for when you are short on time, allowing you to enjoy your family or do things you love the most.
However, if you need more inspiration, check out our complete list of gluten-free recipes. If you are looking for something on a lighter note, check out our cooking light gluten free recipes.
Let's Connect!
Be sure to FOLLOW US on FACEBOOK and PINTEREST. And don't forget to sign up for our newsletter, the form is at the bottom of this page. We always have something new and exciting for you!
Many thanks!
Kristina xx