Our 25 Best Gluten Free Recipes Of 2023
2023 was a year all about easy dinners, easy to prepare favorite noodle dishes and classic desserts. Our readers cook at home more than ever, and the demand for gluten-free recipes is growing. Today we will share our most popular gluten free recipes you may have missed in 2023.
Our 25 Best Gluten Free Recipes Of 2023!
If you're one of the millions of people with gluten sensitivities, you know how hard it is to find good gluten free recipes. So each year, we select only our best gluten-free recipes for you to enjoy.
We have something for everyone, from breakfast to dinner and everything in between. So whether you're looking for a quick and easy meal or something a little more gourmet, we have you covered.
Why are these the best gluten free recipes?
As per our readers, these are the most downloaded gluten free recipes in 2023. And the comments were, they're quick and easy to make, they are flavorful, they're healthier, but most importantly, you can't tell they are made without gluten—all good reasons to try these gluten free recipes.
So whether you're looking for a quick and easy weeknight dinner or a healthy and delicious dessert, you will find that these gluten free recipes will not disappoint.
3 Reasons to cook at home!
There is nothing like coming home to a warm, home-cooked meal. The aroma of freshly baked gluten free banana bread, or a delicious stew simmering on the stove. Nothing beats these memories – it's all so special.
1) cooking at home and keeping it gluten free
There are many benefits to cooking at home, especially when you're following a gluten free diet. When you cook at home, you have complete control over the ingredients that go into your food.
This means that you can avoid any potential sources of cross-contamination and ensure that your food is truly gluten free.
2) special dietary needs
Cooking at home also allows you to tailor your meals to your specific dietary needs. If you have other food allergies or sensitivities, accommodating them is much easier when you're in charge of the ingredients.
3) healthier food
And if you're trying to eat a more healthful diet, cooking at home allows you to make nutrient-rich choices and cut back on refined sugars and saturated fats.
Home-cooked meals are generally healthier than store-bought or from restaurants and are typically more budget-friendly.
And cooking at home can be a fun and relaxing activity. It's a great way to unwind or spend time with loved ones after a long day. And when you have delicious gluten-free recipes at your fingertips, it's easy to whip up something tasty that everyone will enjoy.
These gluten free recipes will get you inspired for the New Year.
The new year is a time for fresh starts, so why not start the year with fail-proof gluten free recipes? These recipes will inspire you to make healthier choices and stick to your gluten free diet.
So, whether you're celiac or trying to cut out gluten, we hope you find something to love in this collection of recipes or reconnect with old favorites without gluten.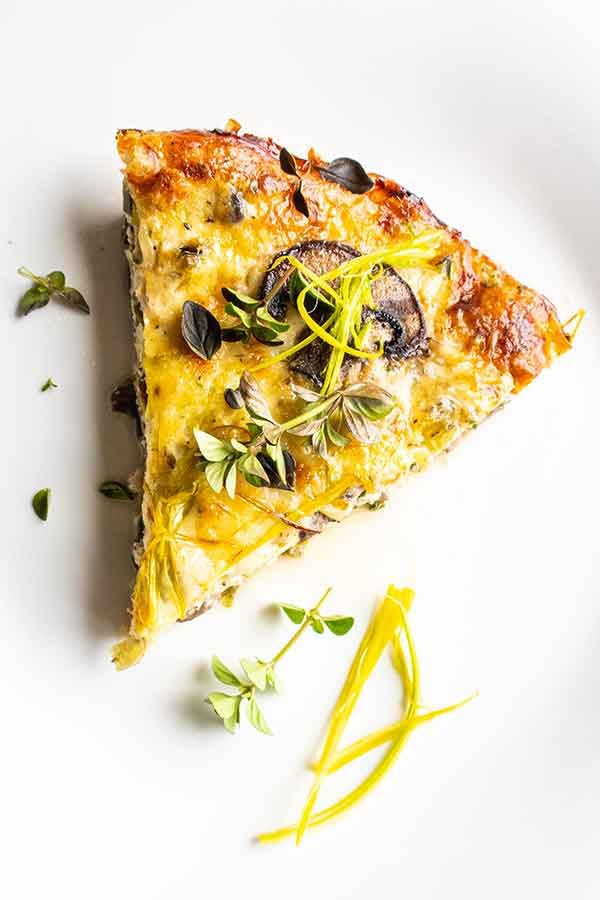 The gluten-free, keto-friendly quiche is silky with a delicious custard in every bite.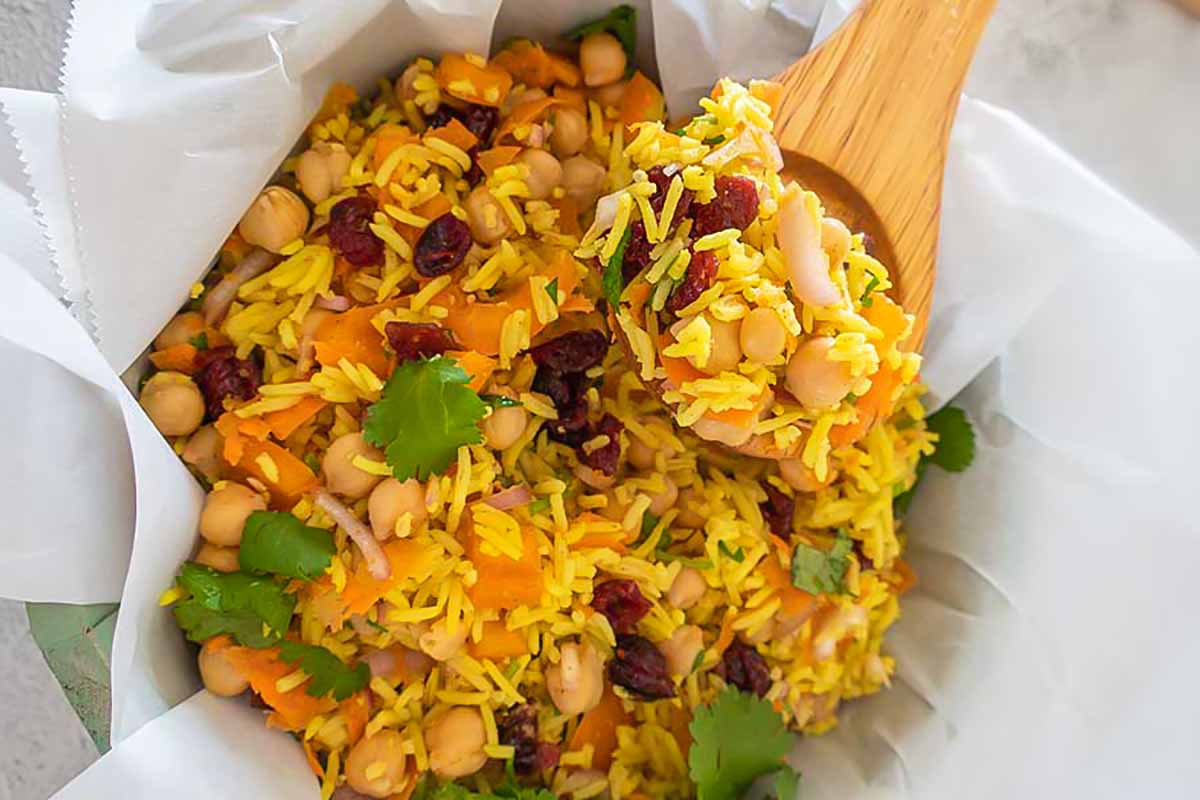 A mix of rice and chickpeas, fresh veggies, raisins, plenty of fresh lemon juice with a splash of olive oil, and some fresh cilantro to balance out the earthy chickpeas. So much healthiness!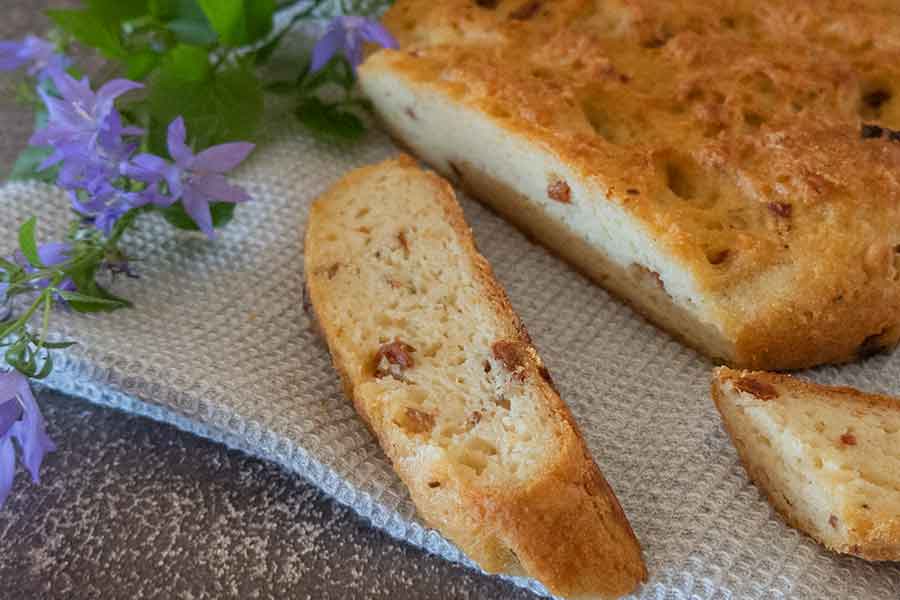 Prepared in minutes, no kneading or waiting for the yeast to proof. This artisan bread recipe is a win-win all the way.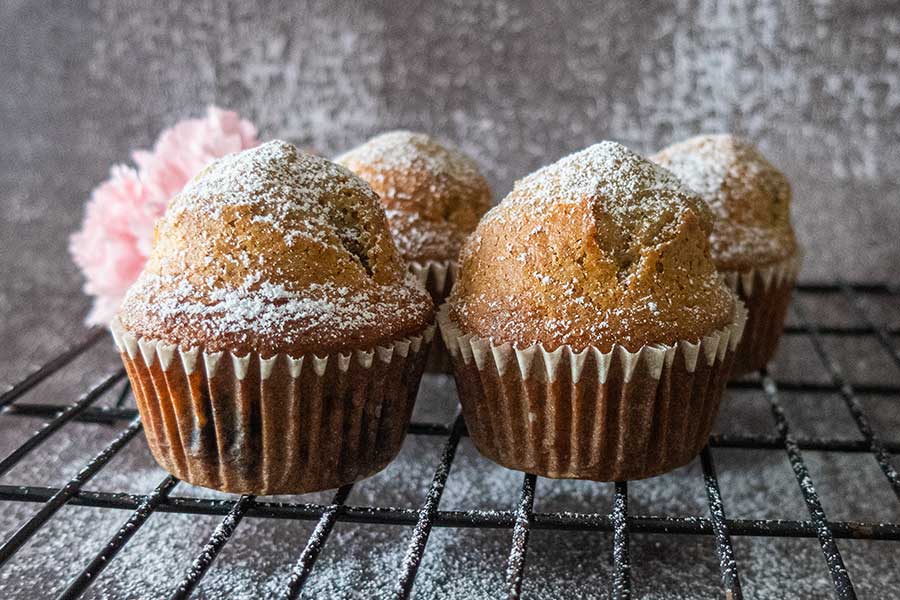 With this basic gluten free muffins recipe, you can create any muffin you desire.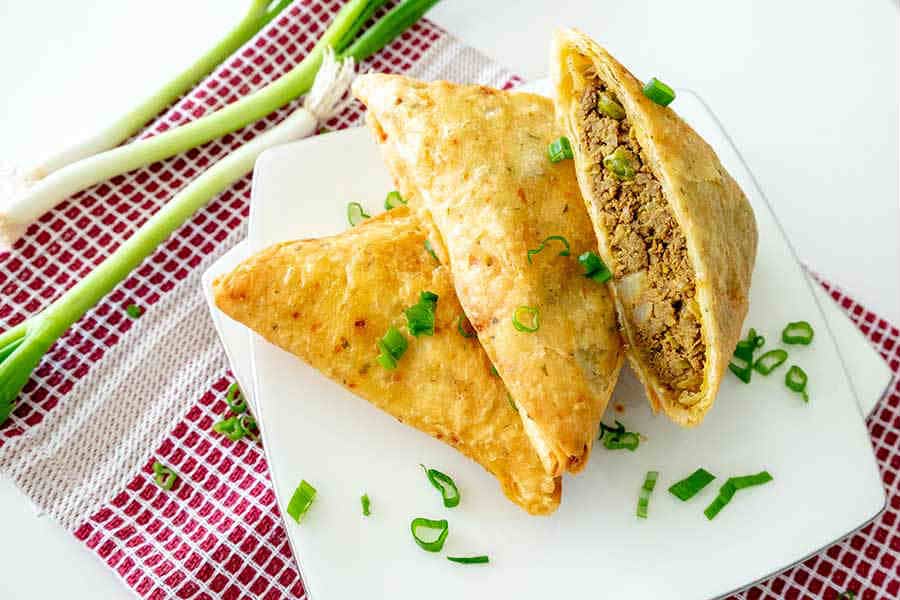 Gluten-Free Spicy Beef Samosas are Indian pastries filled with beef, green peas and onions, deliciously spiced with garlic, ginger, cumin, curry powder and cinnamon.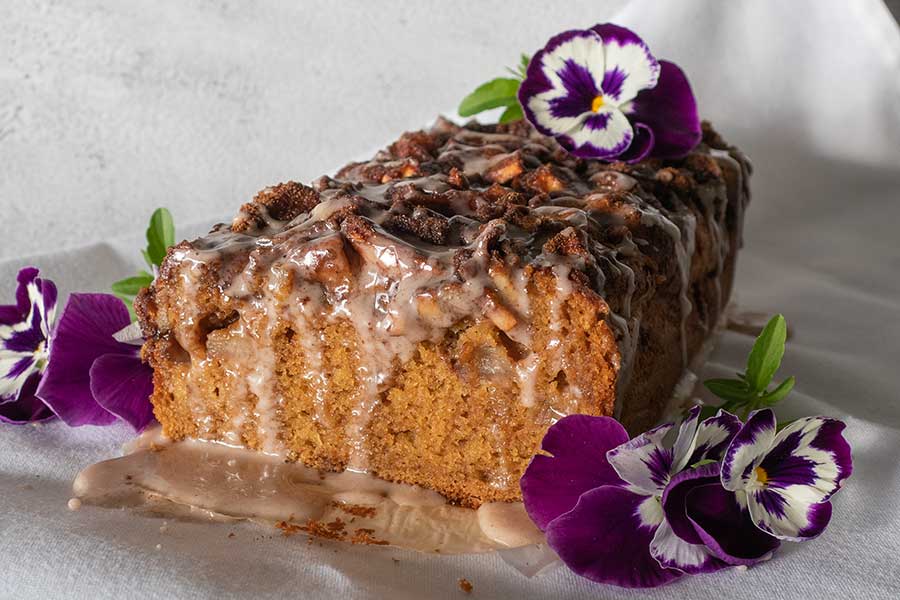 The soft, quick bread is filled with sweet cinnamon apples and drizzled with a light glaze. This is our pride and joy gluten free recipe of 2022.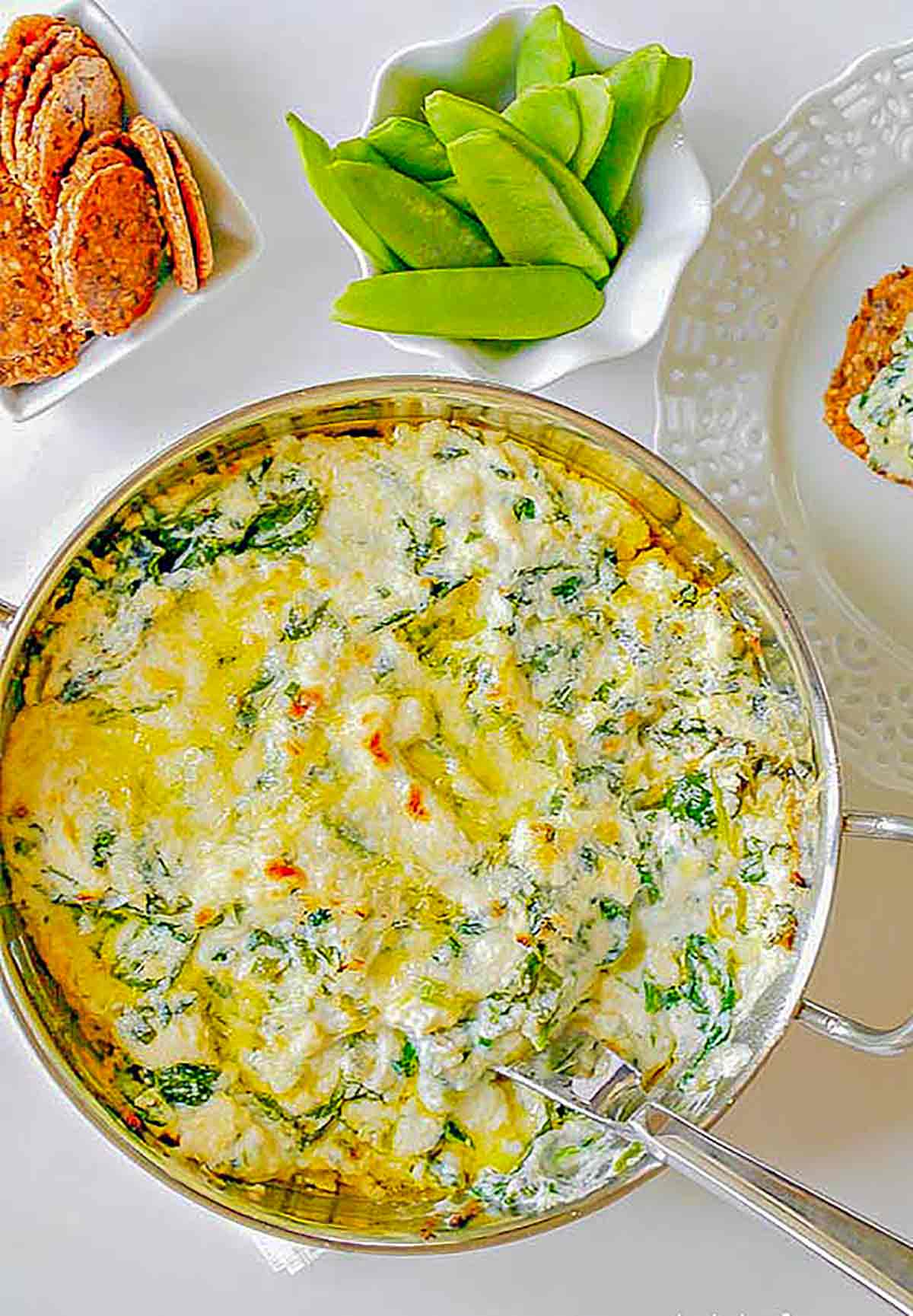 Spinach ricotta dip with creaminess and without the extra calories.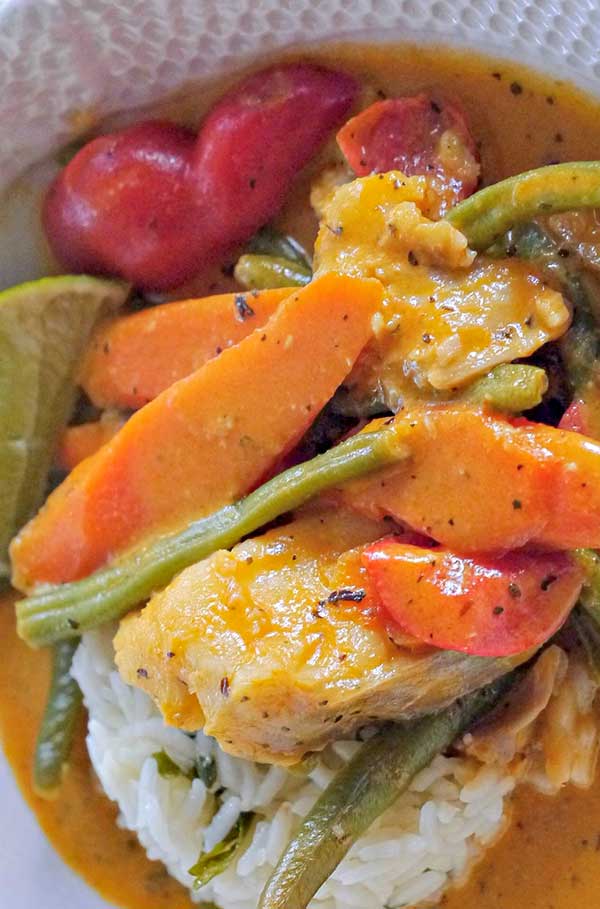 A tasty fish curry dish, with white fish, tomatoes, bell peppers, carrots, cabbage, potatoes, onions simmered in a light coconut curry sauce.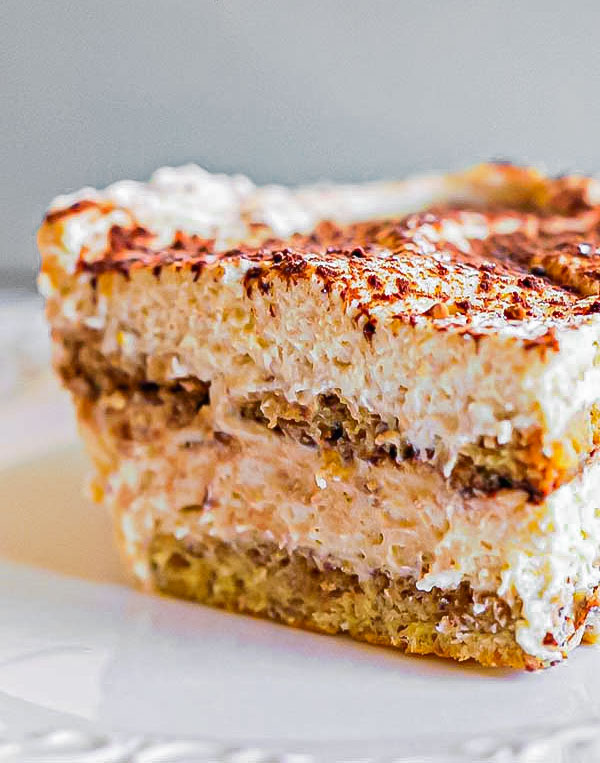 A classic gluten free tiramisu dessert made entirely from scratch including the lady fingers.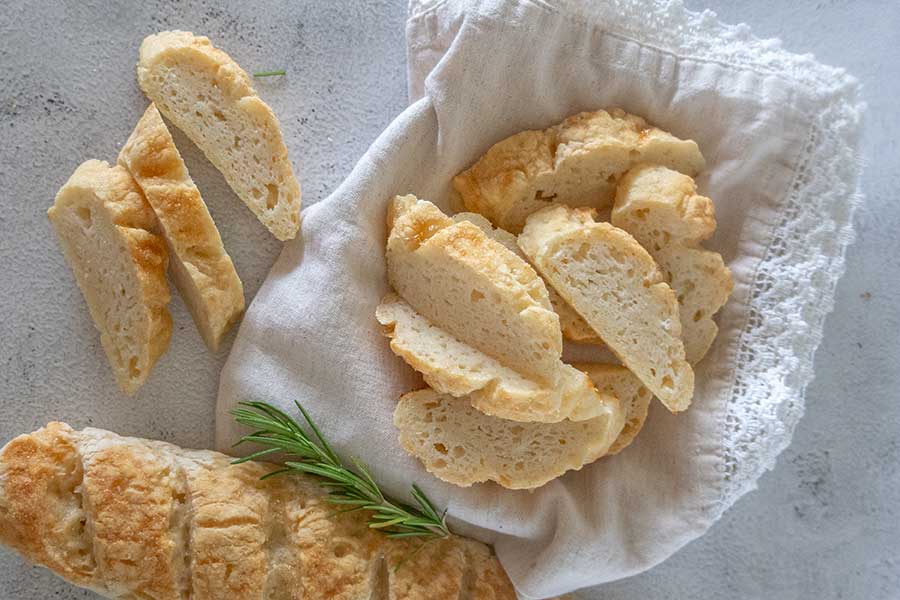 This Italian bread is excellent for soaking up olive oil with balsamic vinegar or making bruschetta.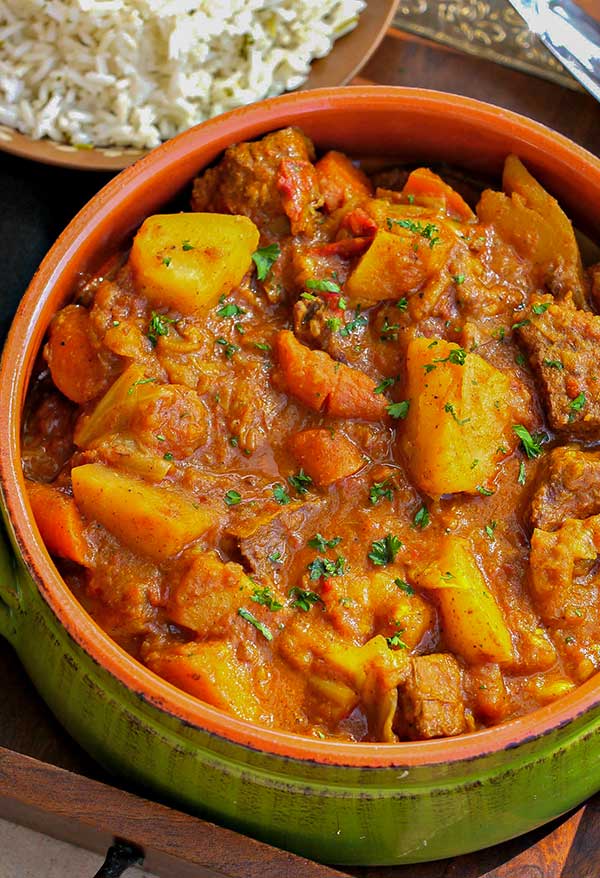 This African beef stew recipe is such a simple dinner to throw together and so incredibly delicious. Cooking with ethnic spices adds diversity and uniqueness to our food, such as in this beef stew recipe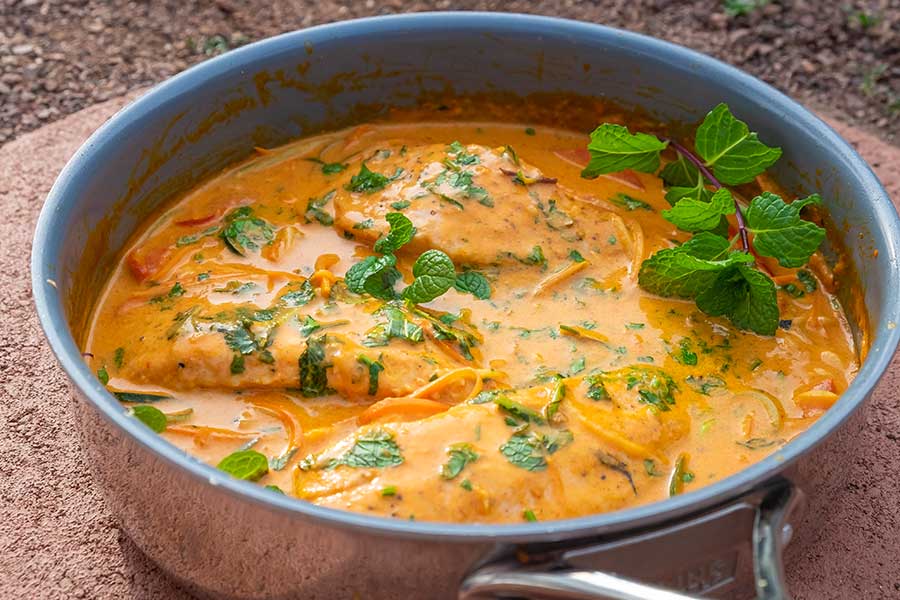 A healthy salmon dinner made under 30 minutes. This one-skillet fish dish is made with Thai spices, onions, garlic, ginger, julienned bell peppers, carrots, zucchini and coconut milk, and has been one of our best recipes for the past 6 years.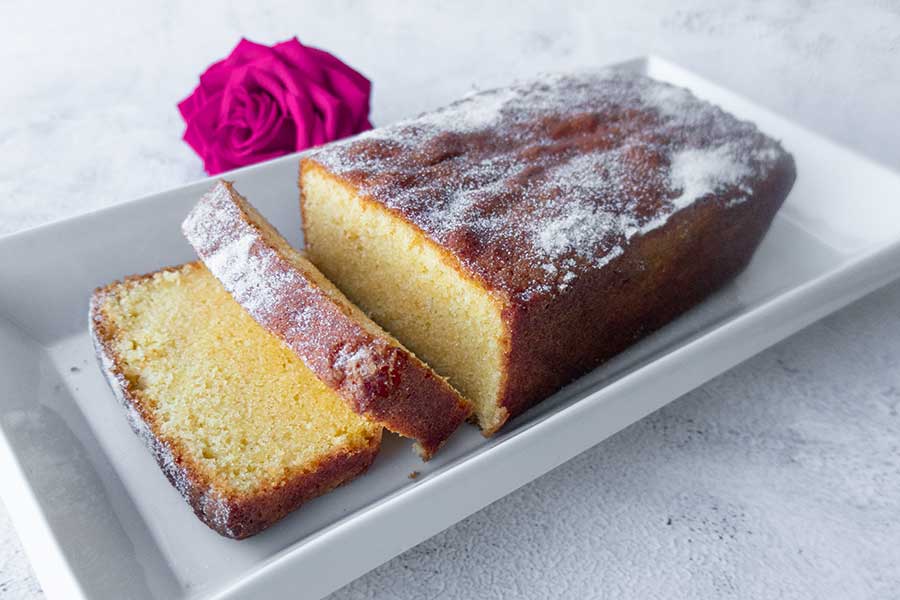 Buttery, moist with a perfect crumb and only nine ingredients. This is our best gluten free pound cake third year in a row!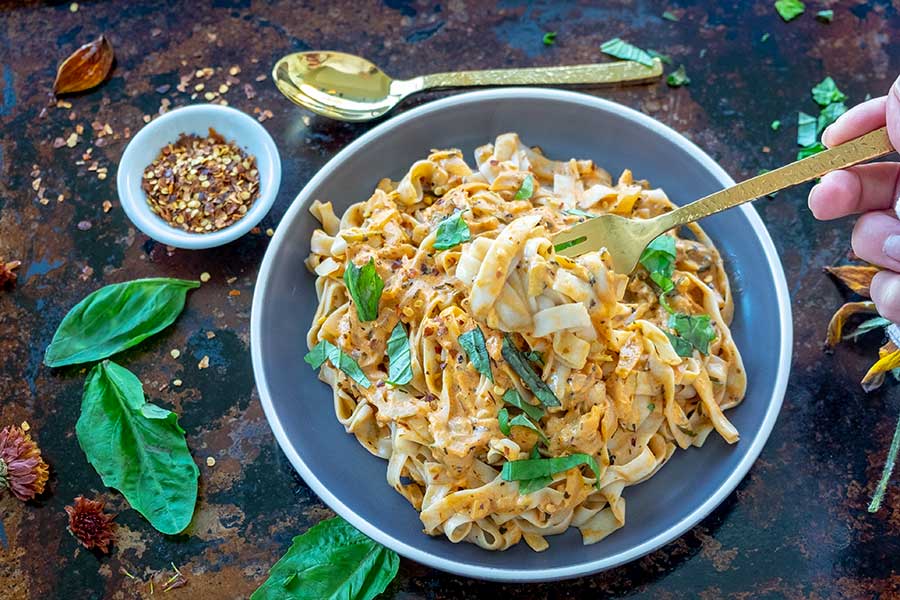 This gluten-free pasta dinner is keto-friendly and is one of our healthier, most popular recipes for the past four years. Imagine, a low-carb pasta smothered in the most flavourful Italian tomato cheese sauce.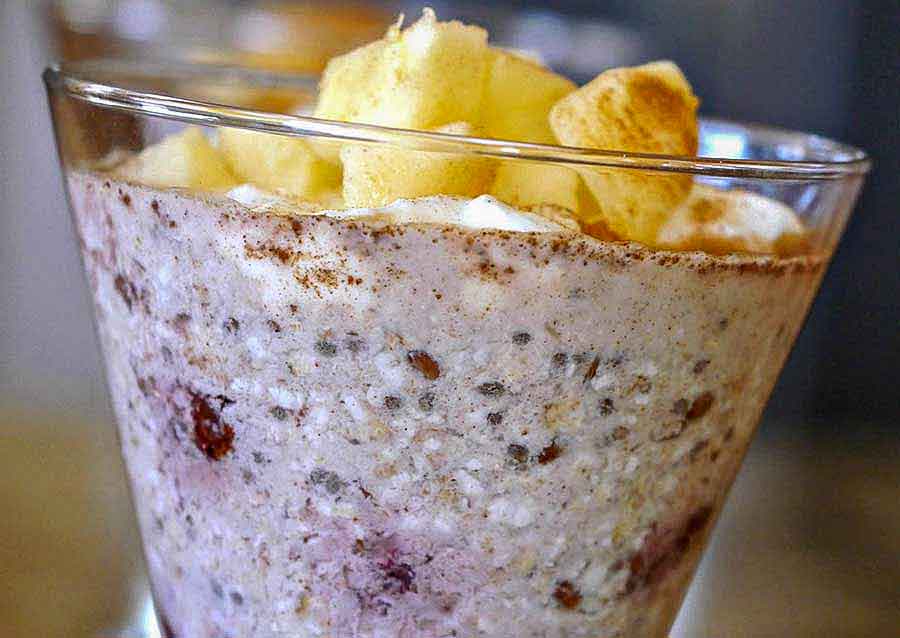 Having a power-packed healthy gluten-free breakfast ready when you are, is always welcome.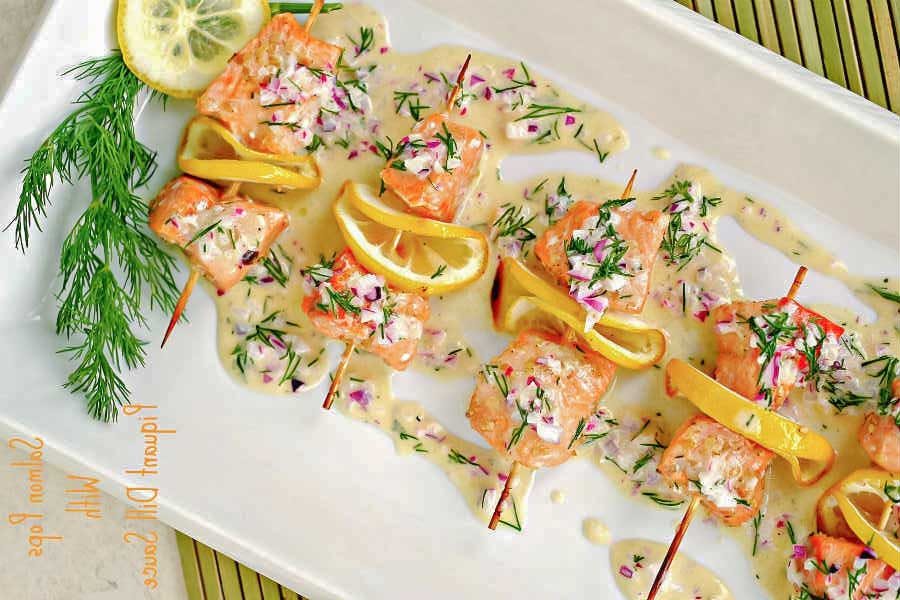 Salmon flavoured with sesame oil and sesame seeds and baked on skewers with lemon slices and then drizzled with a flavourful piquant dill sauce.

The gluten-free shortcrust pastry is light, slightly crispy, and perfect for bubbly, buttery fresh apples lightly dusted with cinnamon and fresh lemon juice filling.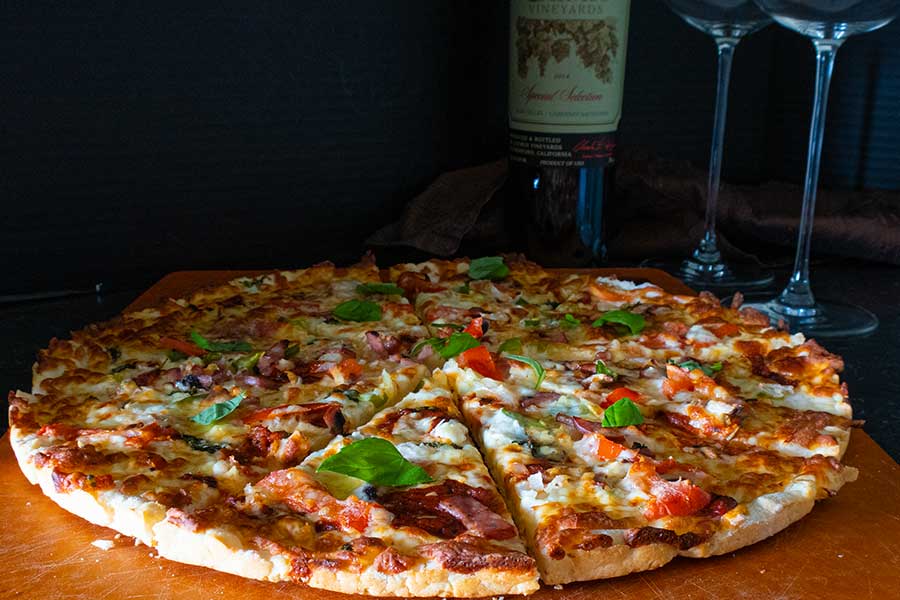 The pizza crust is crispy and soft on the inside, just like a delicious pizza from an Italian bakery.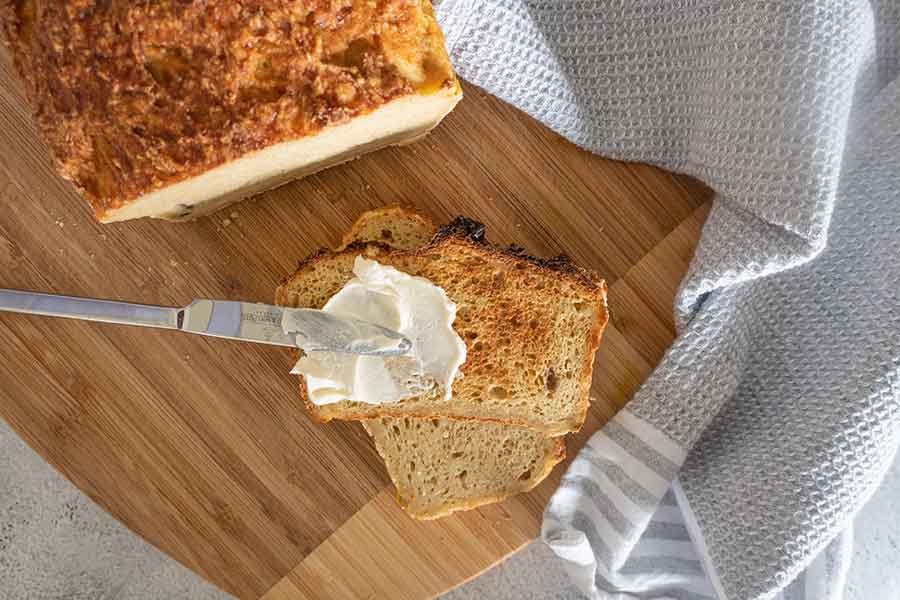 This millet bread recipe went viral. Use it to make healthy sandwiches, or toast it for breakfast with butter and jam or avocado slices.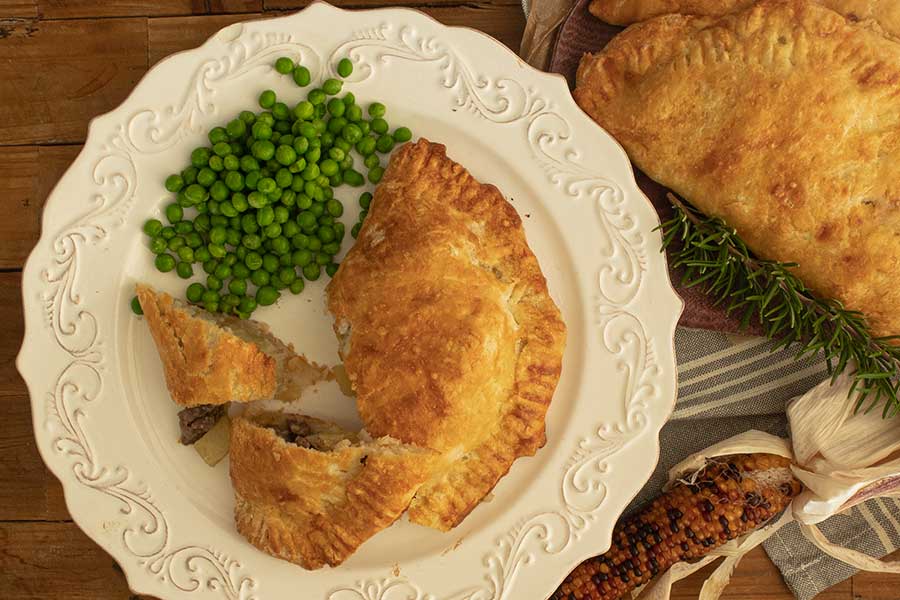 Flaky and buttery gluten free pastry filled with savoury filling made with steak, potatoes, rutabaga and onions.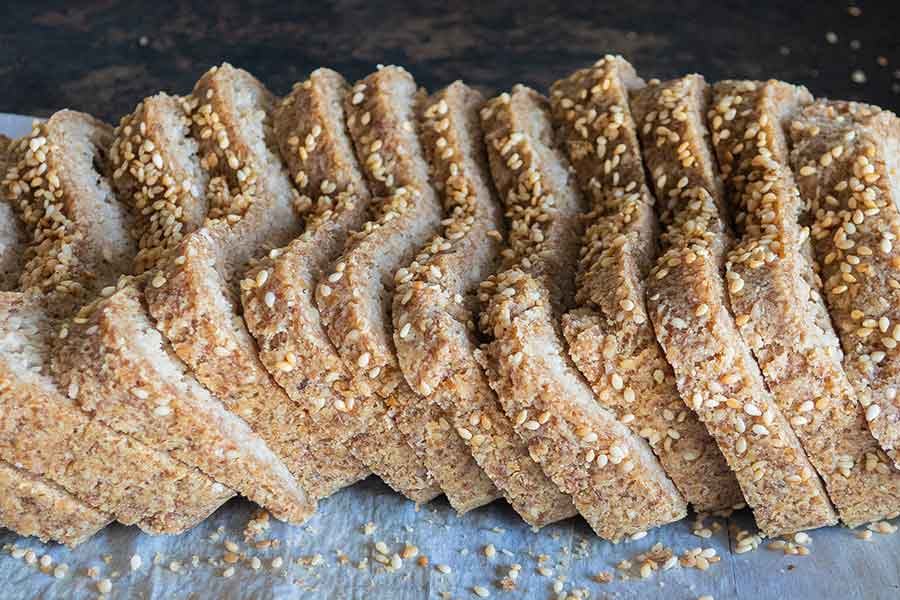 If you are counting carbs, each slice of this grain-free bread has about 4 grams of net carbs and is acceptable on a keto diet.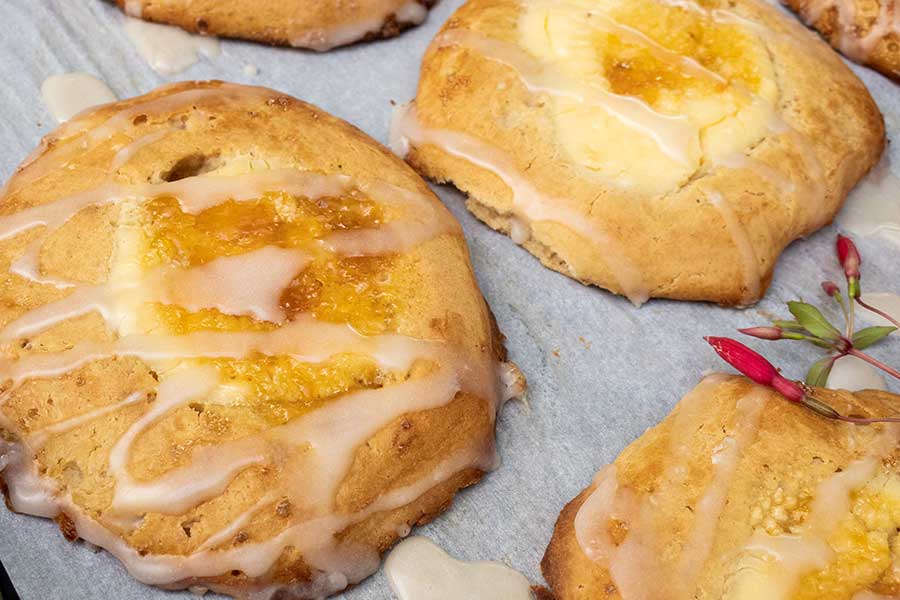 This recipe will surprise you with how easy it is to make delicious gluten-free danish pastries from scratch.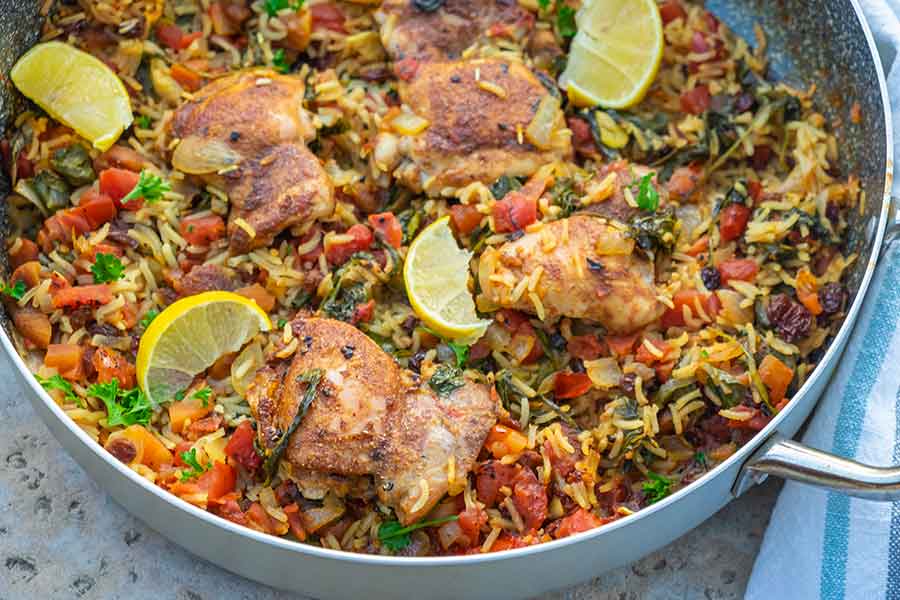 There are many delicious one-skillet chicken dinners, but it is always nice to find one that is healthy, a little different and flavourful, like this Moroccan dish. Year after year, this dish is one of our best recipes.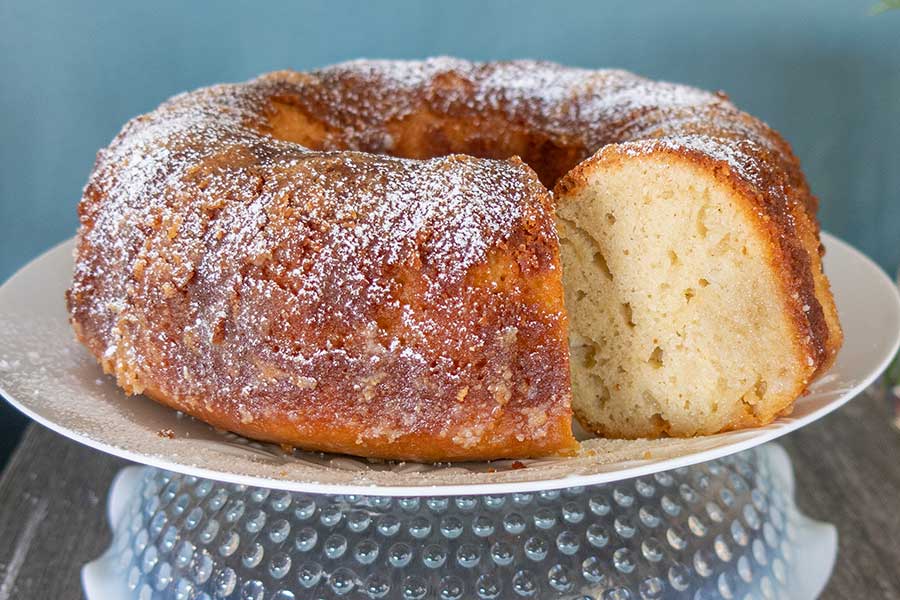 There's nothing quite like a rum cake to get you in the Caribbean spirit! And what's even better is that this delicious dessert is a gluten-free recipe!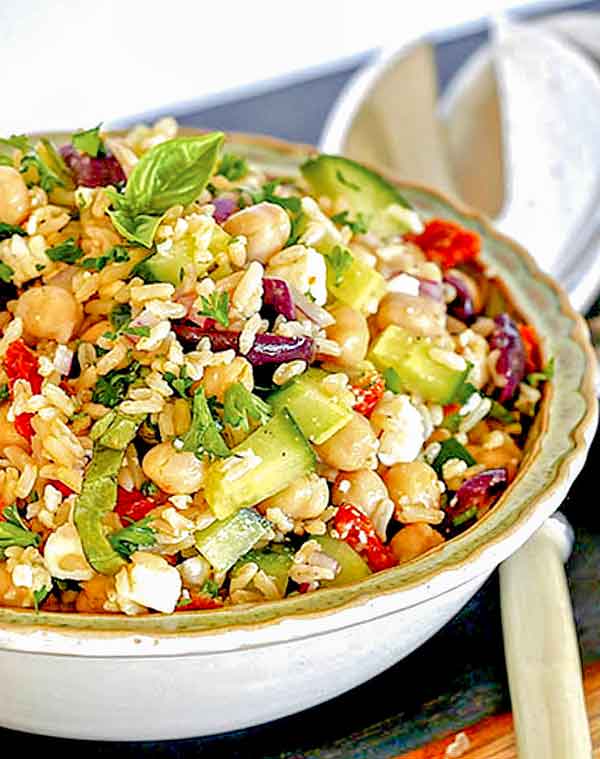 Cucumbers, sun dried tomatoes, creamy feta cheese, olives, chickpeas and brown rice flavoured with garlic, fresh basil, red onions, lemon juice, olive oil and plenty of fresh parsley.
Let's Connect!
Be sure to FOLLOW US on FACEBOOK or, check us out on PINTEREST. And don't forget to sign up for our newsletter. We always have something new and exciting for you!
Many thanks!
Kristina xx