Moroccan Chickpea Rice Salad
Published on May 04, 2018
by
Kristina Stosek
Prep Time:

15 minutes
Cook Time:

minutes
Serves:

6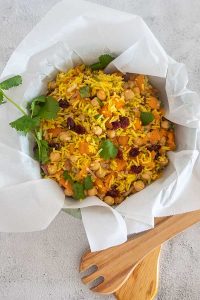 ​This post may contain affiliate links, please see our
privacy policy
for details
This plant-based Moroccan Chickpea Rice Salad is packed with exotic Moroccan flavors, and fresh herbs and is super easy to prepare. The fresh cilantro and lemon juice complete the salad to perfection.
healthy rice salad made simply
A mix of rice and chickpeas, fresh veggies, raisins, plenty of fresh lemon juice with a splash of olive oil, and some fresh cilantro to balance out the earthy chickpeas. So much healthiness!
This simple to prepare Moroccan rice salad isn't a weekday salad, but an exotic "company's coming" salad. The rice and chickpea salad is hands down one of our favorite rice salads.
Spices For Moroccan Chickpea Rice Salad
The Moroccan spices such as cumin, coriander, turmeric, cinnamon and fresh ginger give this rice and chickpea salad authentic Moroccan flavours. This epic Moroccan salad is nutritionally dense, vegan and naturally gluten-free.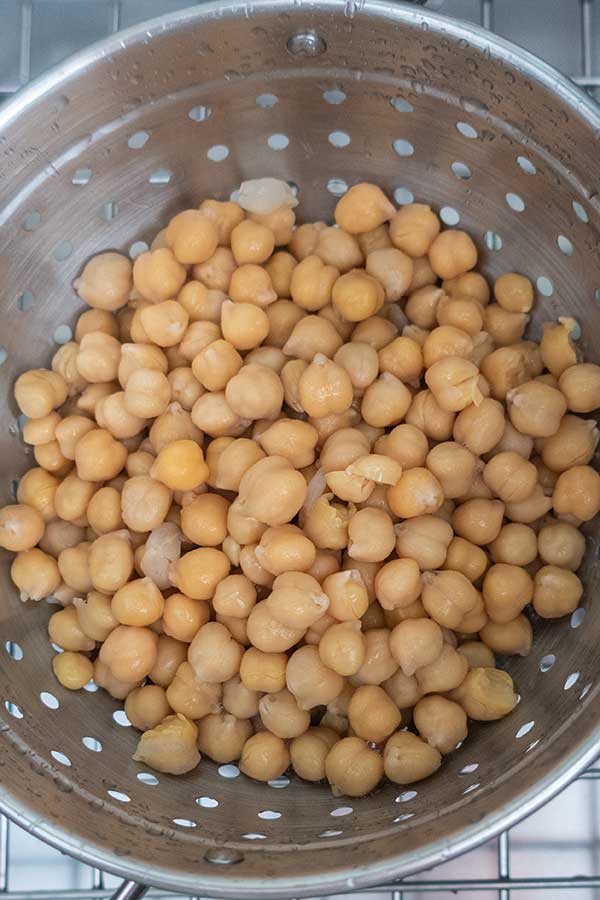 Moroccan rice salad recipe details
This Moroccan rice salad is probably one of the simplest salads to make. The salad starts with three cups of cooked long-grain rice, such as basmati rice.
Cool the rice first
Once the rice is cooled, all you do is mix in the remaining ingredients and set the salad aside to develop flavours.
Rice salad develops flavor as it rests
The zesty lemon combined with spices, garlic, ginger and fresh cilantro infuses the rice and chickpeas with so much flavour and freshness. However, it needs time to rest.
The combination of rice and chickpeas are a perfect match. In addition, by combining the two, this plant-based salad becomes a complete protein.
The Moroccan salad is fresh and flavourful with various textures.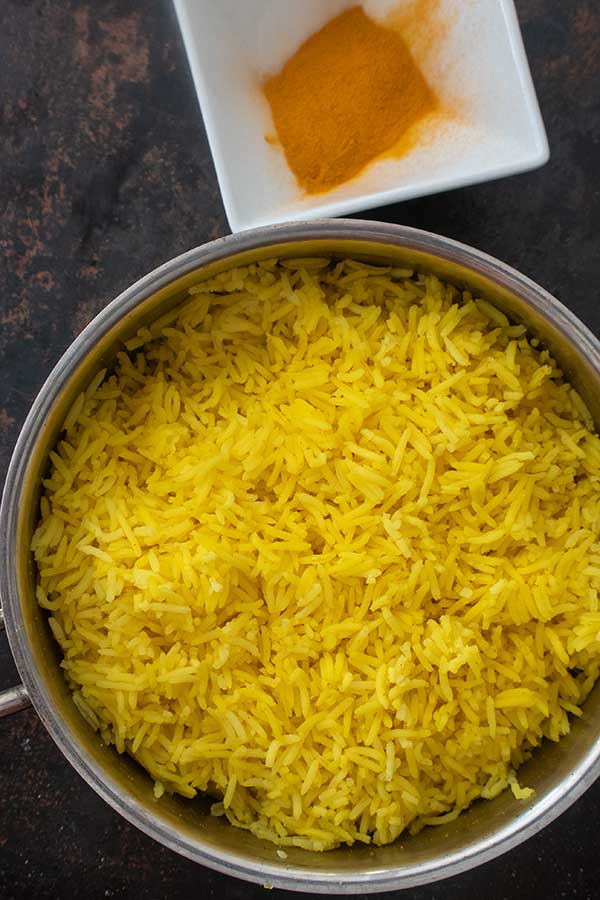 rice salad is a make ahead dish
There is so much going on in this rice and chickpea salad it's anything but boring. And the leftovers make for a delicious lunch or a snack the following days because the flavor intensifies with each day.
Rice salads come in handy when entertaining large gatherings and summer barbecues because you can prepare the salad well in advance and have it ready when you need it.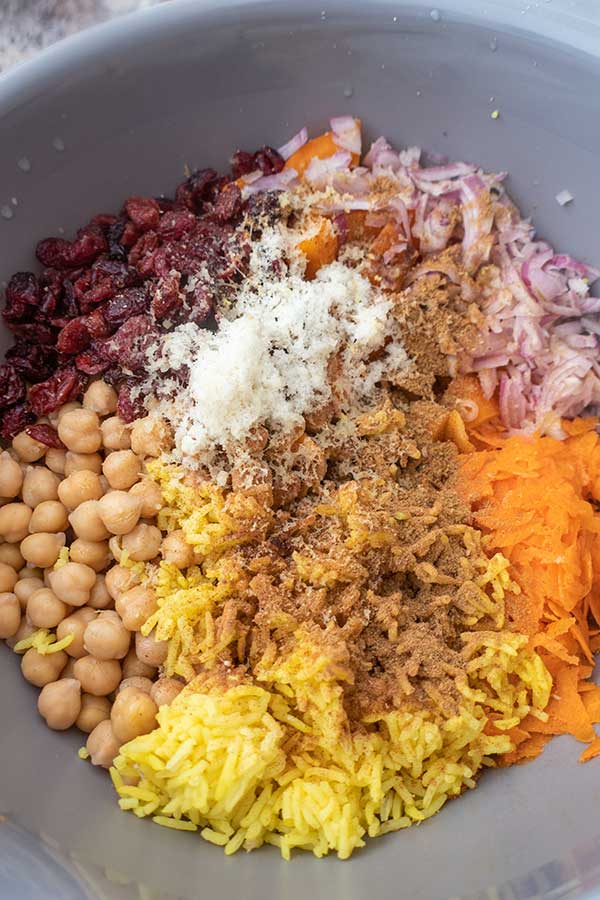 rice salad with basic ingredients
I know this salad recipe has a long list of ingredients. However, they are mostly spices. This Moroccan salad's two main ingredients are rice and chickpeas, making this a simple recipe.
The salad takes only minutes to put together, but it has to sit for at least thirty minutes for the flavors to develop. And yes, it is vegan.
Moroccan chickpea rice salad should be served at room temperature
We especially love this Moroccan rice salad because it lasts up to seven days when refrigerated and tastes even more delicious each day as the flavors develop.
The best part, you can bring this salad to barbecues, and you don't have to worry about keeping it chilled.
If you like the flavours of Moroccan cuisine, check out this Lamb Stew with Saffron Ginger and Green Beans Recipe.
Moroccan Chickpea Rice Salad
Published on May 04, 2018
by
Kristina Stosek
Instructions
1.

Place all the ingredients in the same order as listed in a large bowl

2.

Mix together, cover and set aside for 30 minutes or refrigerate overnight

3.

Mix just before serving and serve at room temperature
Leave a Comment
A family BBQ favourite, made it lots of times Thank you
Whole family enjoyed. Will make this again
This is delightful. I didn't have raisins, so I added dried cranberries instead, but it still was quite tasty. This will become a staple in my house!
Kristina
that sounds delicious Janette, thank you for sharing!
I needed a gluten free recipe for a Christmas gathering, this was delicious I put dried apricots, honey and preserved lemon in and replaced the spices with ras el hanout I will certainly make it again. Thank you.
very tasty, thank you for the recipe
I love the flavours and the textures. Being vegan, this salad is often my go to meal.
Kristina
this rice salad is so tasty, thank you!