20 Gluten Free Bean Recipes You'll Love
There are many benefits to incorporating beans into your diet. Beans are hearty, satisfying and naturally gluten free. They are also budget-friendly, and more importantly, they are rich in fiber and protein and a good source of essential vitamins and minerals. This makes them a nutritional powerhouse and delicious addition to any meal.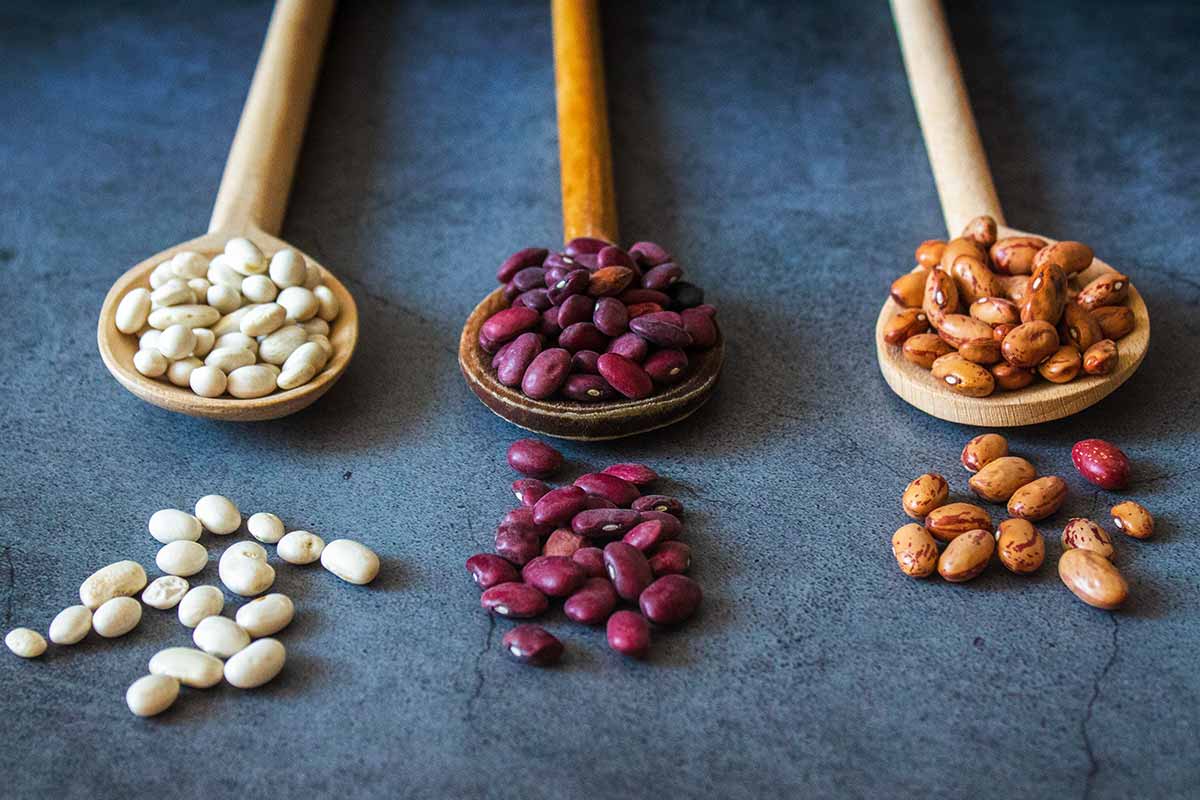 Bean Varieties
There are many types of beans. Here are some of the most popular ones:
Black beans: Black beans are a versatile type of bean that can be used in various dishes. They are rich in antioxidants, have a mild flavor and are often used in soups, salads, and rice dishes.
Garbanzo beans: Garbanzo beans, also known as chickpeas, are a popular type of bean that is often used in Middle Eastern cuisine. They have a slightly nutty flavor and can be used in salads, soups, stews, and curries.
Kidney beans: Kidney beans are a type of legume that come in many colors, including white, cream, black, red, purple, spotted, and striped. They have an earthy flavor and are often used in soups, stews, and side dishes.
Lima beans: Lima beans are a type of bean that has a creamy texture. They are exceptional in salads and casseroles.
Pinto beans: Pinto beans are a type of bean popular in Mexican cuisine. They are affordable, have a mild flavor and can be used in salads, soups, chili, and tacos.
Navy beans: Navy beans are the smallest in the popular list and have a similar texture to pinto beans. They are quick to cook and have a creamy, mild flavor.
Healthiest beans
Beans vary in their nutrient content. However, darker colored beans are more nutrient-dense than lighter colored varieties.
Storing Cooked Beans
Cooked beans will keep in a closed container in the fridge for up to four days. You can also freeze cooked beans for up to three months.
There are so many delicious bean recipes to choose from it can be hard to decide which ones to make! Here are some of the most popular gluten free bean recipes that our readers love:
Gluten Free Bean Recipes You'll Love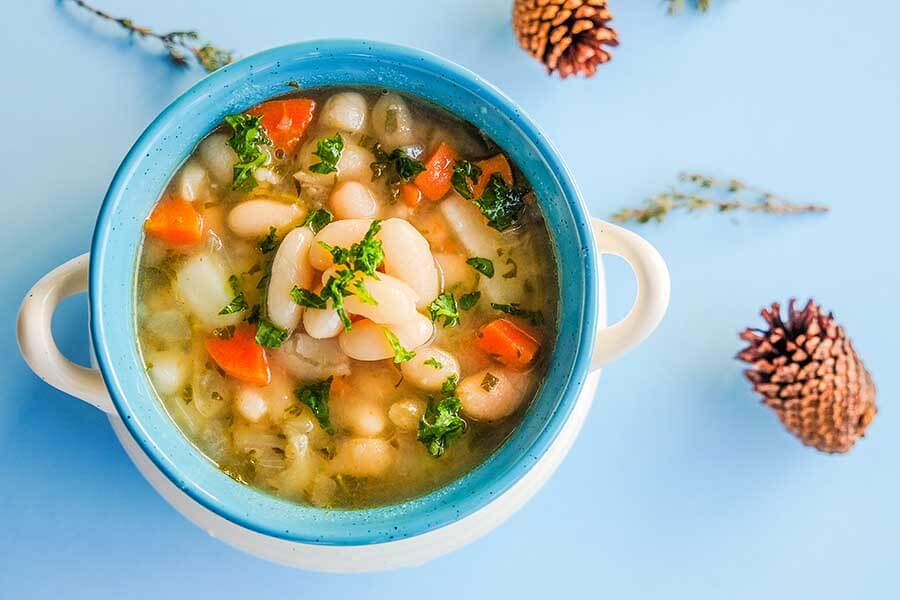 This Vegan White Bean Soup with Kale is made with kale, white beans, leeks, potatoes, tomatoes and carrots and has a rich and flavorful broth. This hearty bean soup is sure to warm you up and leave you feeling satisfied every time.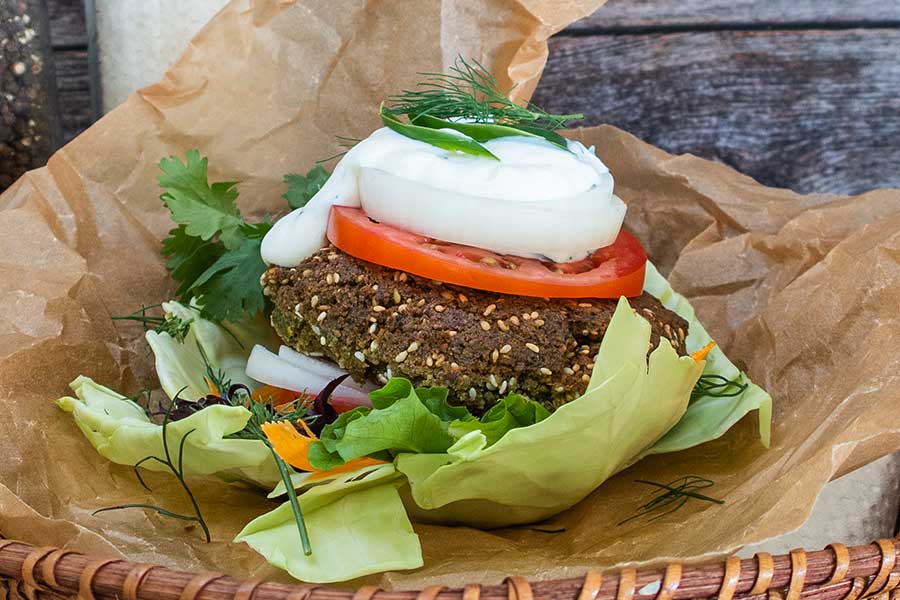 This is the best Gluten Free Falafel Burger Recipe by far! Falafel burgers are an excellent option for those looking for a hearty and healthy meal. They are perfect for vegans and vegetarians, as well as those who are trying to avoid meat. And best of all, they can be made entirely gluten-free.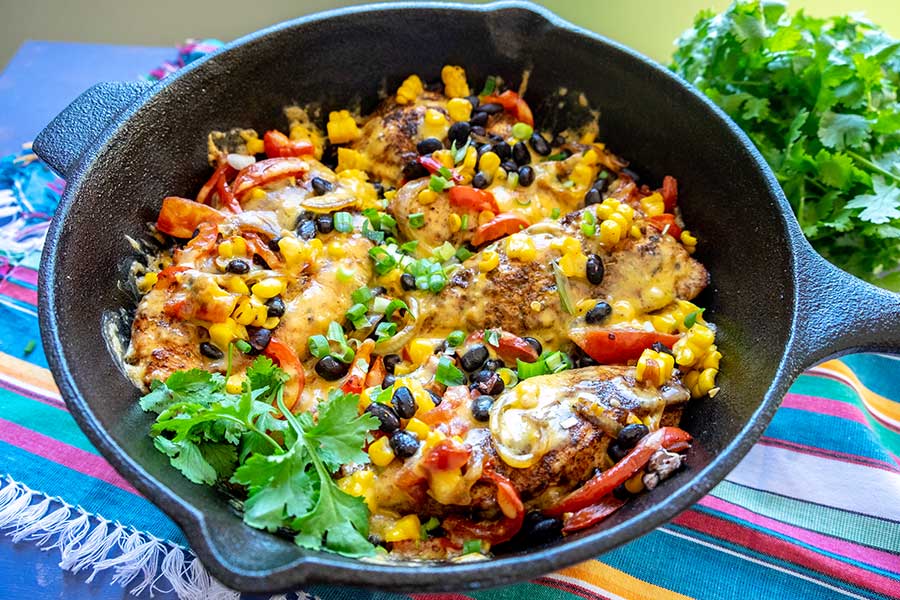 Keep it simple tonight with this easy Santa Fe Skillet Chicken Dinner. So cheesy, rich, and so much flavour! Chicken dinner doesn't get much better than this. Vibrant veggies such as bell peppers, black beans, tomatoes, and corn add healthiness to this easy gluten-free chicken dinner.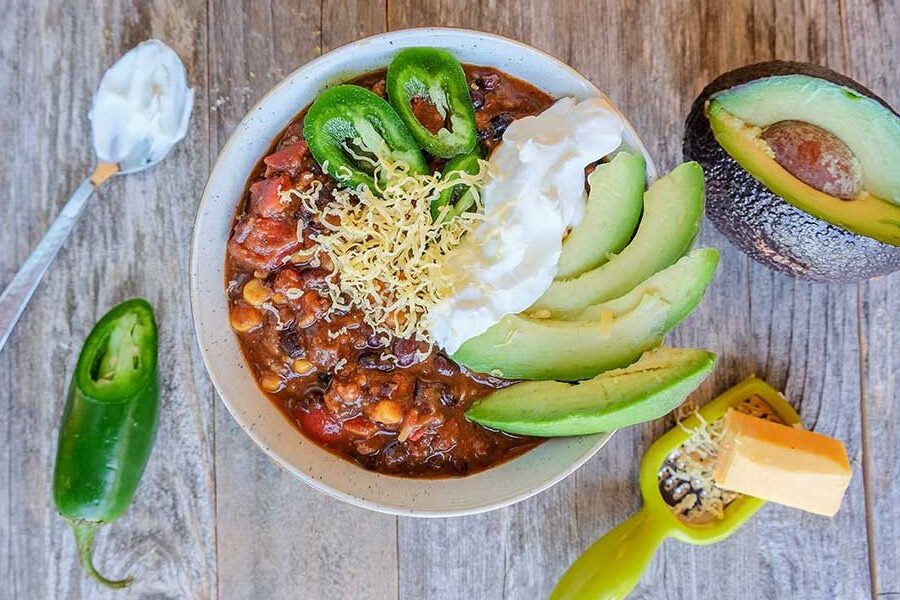 This Spicy Cincinnati Black Bean Chili is made with so many delicious things – it's like no other. It's a great make-ahead chili for casual entertaining. Cincinnati chili is a unique flavour of coffee and chocolate. YUM!
Our most popular rice salad with beans recipe!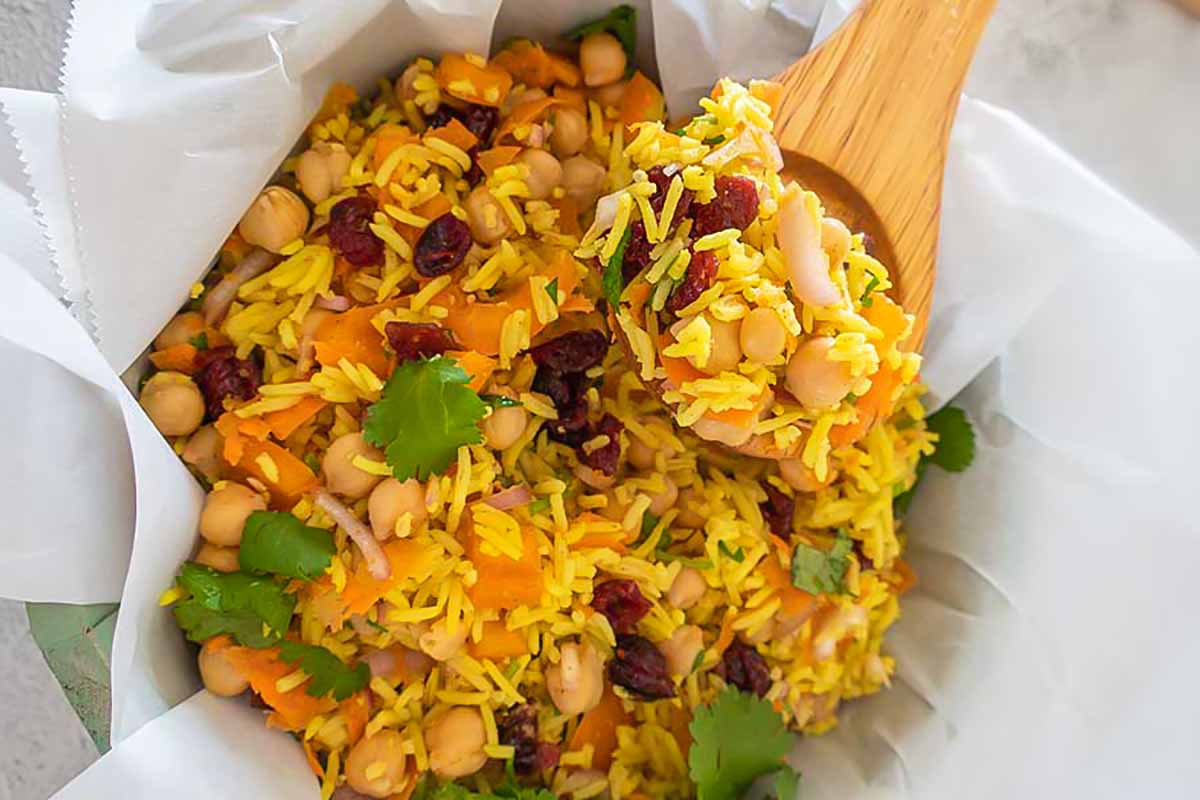 This plant-based Moroccan Chickpea Rice Salad is packed with exotic Moroccan flavors, and fresh herbs and is super easy to prepare. The fresh cilantro and lemon juice pair perfectly in this rice salad.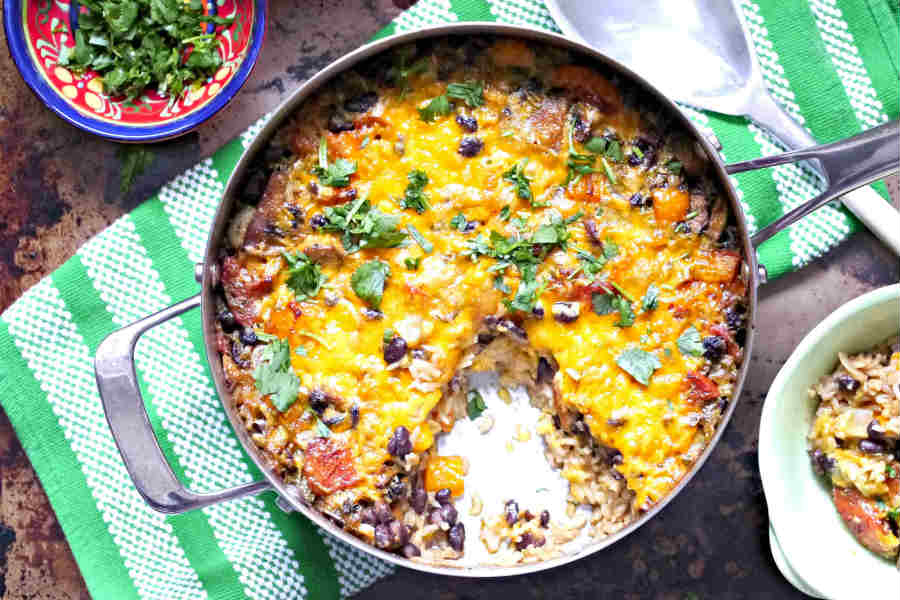 This gluten-free One-Skillet Vegetarian Burrito recipe has all the delicious ingredients of a burrito but without the tortilla. This Mexican dish is made with black beans, tomatoes, bell peppers, rice, cheese, and plenty of cilantro.
Thai Red Curry With Chickpeas and Butternut Squash recipe is a creamy curry dish with chickpeas, butternut squash, Thai spices, coconut milk, vegetable broth, fresh lime juice and plenty of cilantro.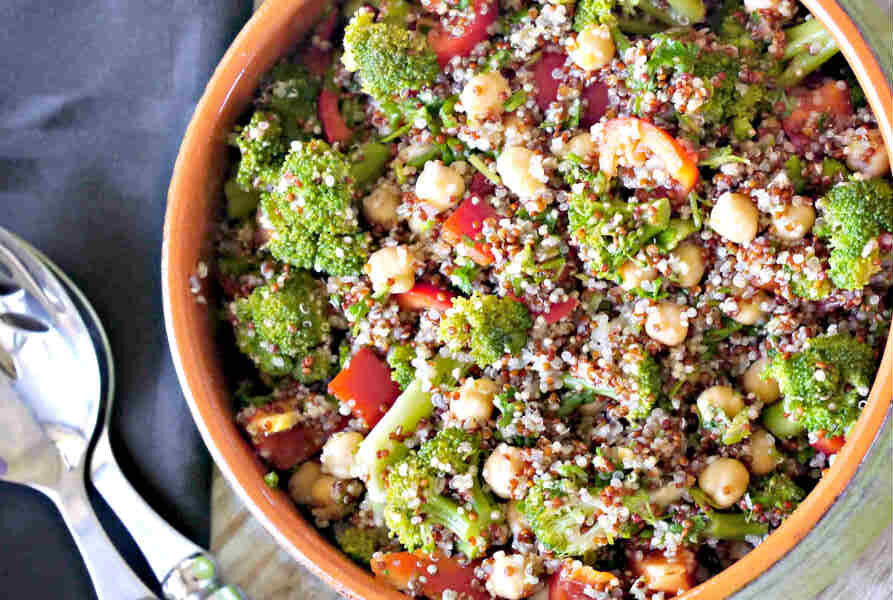 This Broccoli and Chickpea Quinoa Salad is a healthy and filling meal that is perfect for any time of day. This plant-based quinoa salad is a great option for those with dietary restrictions.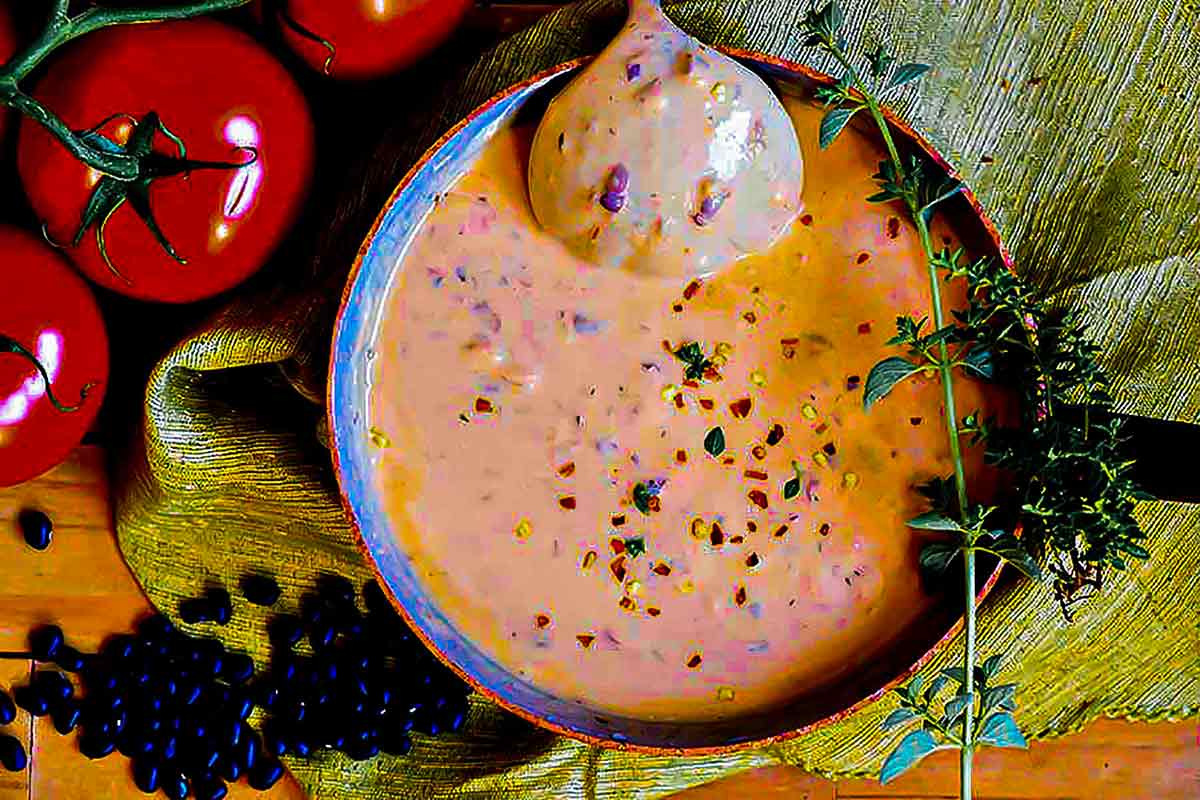 This insanely delicious Creamy Creole Black Bean Soup is hearty, flavorful, and can easily replace a meal. This soup is packed with black beans and vegetables and has a creamy coconut base.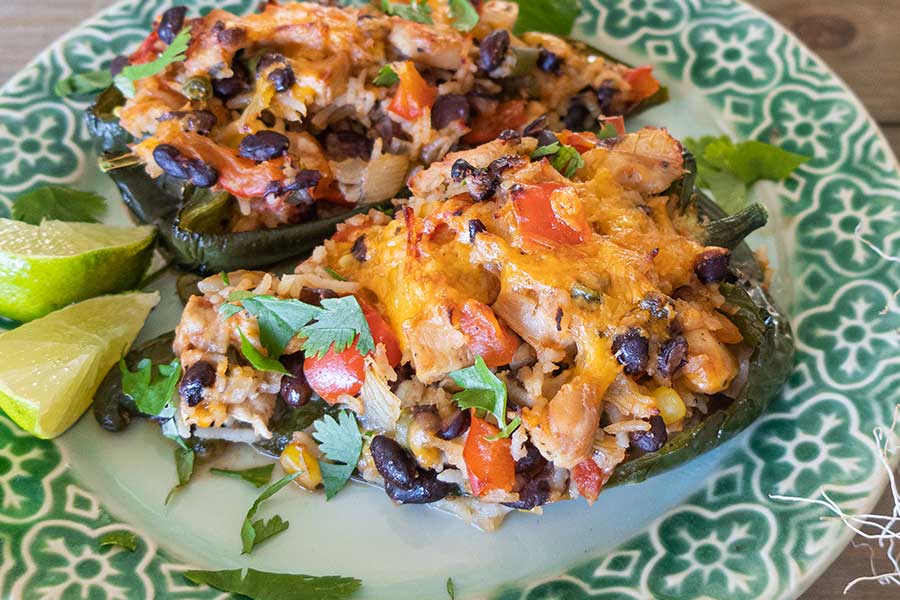 A Southwest Chicken Stuffed Poblano Peppers dish with so much deliciousness! In this recipe, the poblano peppers are stuffed with chicken, tomatoes, rice, black beans, corn, bell peppers and cheese seasoned with cumin, chilli powder, oregano, and coriander.
An immune boosting soup made with garbanzo beans recipe!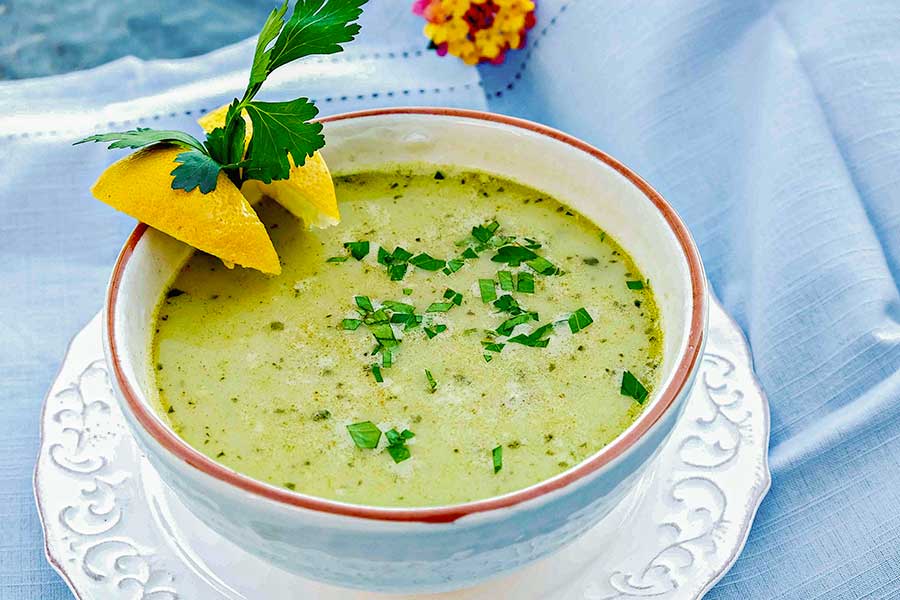 This Immune Boosting Chickpea and Parsley Soup is the perfect way to fight off cold and flu season! It's packed with nutrients and antioxidants that boost immunity. The recipe is super easy to make!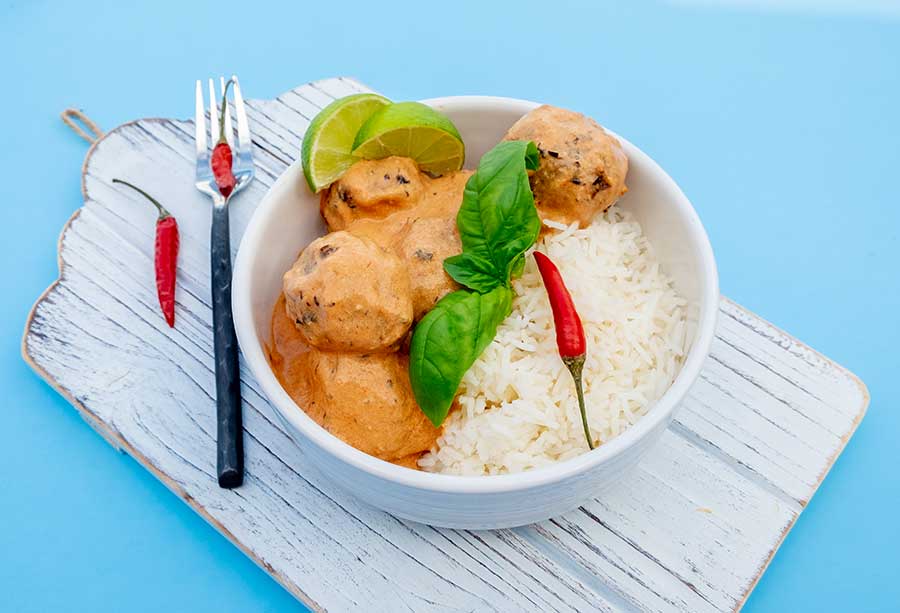 These Gluten-Free Vegan Thai Meatballs are cooked in a creamy, mildly spiced red Thai sauce and are made with black beans.
Santa Fe chicken soup made with chicken, corn, black beans, bell peppers, tomatoes and green chillies. This extra creamy soup is hearty and will satisfy even big appetites.
Our favorite salad with chicken and bean recipe!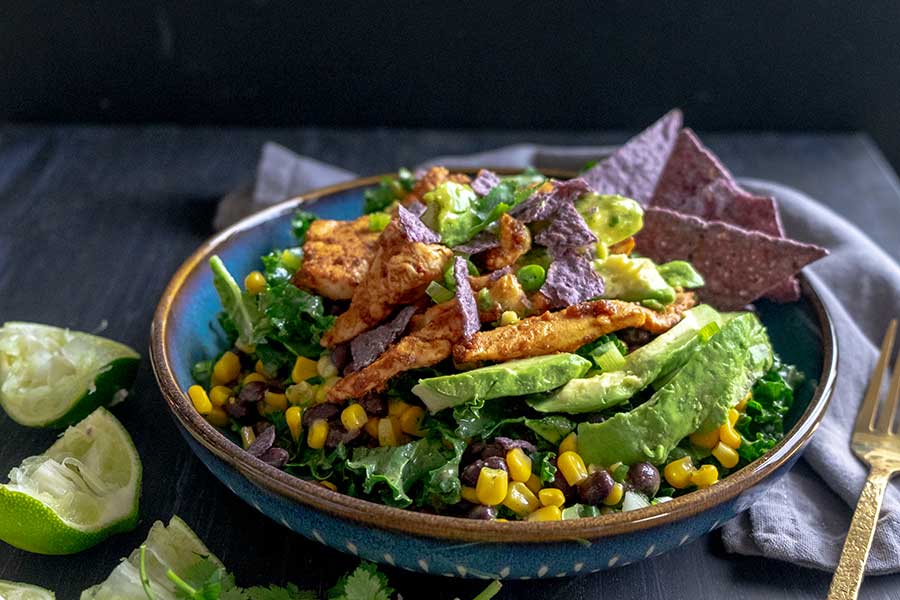 This Baja Chicken Kale Salad With Avocado Lime Dressing is a hearty and flavourful spring or summer dish. This nutrient-rich salad comprises of baby kale, avocado, green onions, black beans and corn. A typical combination in Baja salads.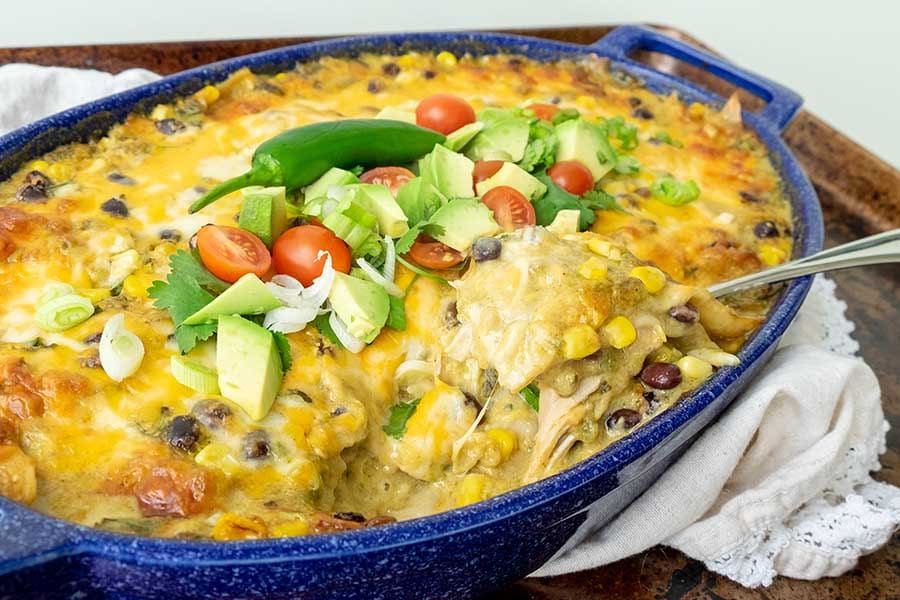 Check out this gluten free Rotisserie Chicken Enchilada Casserole. This simple-to-make recipe is made with Rotisserie chicken or leftover turkey, black beans, corn, homemade enchilada sauce, tortillas, sour cream, green onions, and spiced with chilli powder, cumin, oregano and garlic.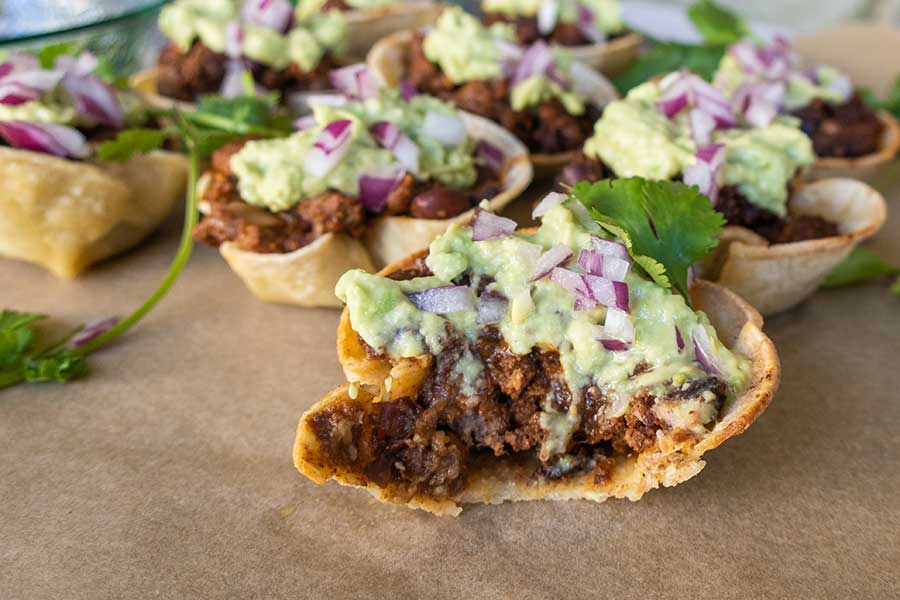 Gluten-Free Beef Chili Cups With Avocado Aioli are crispy tortilla cups filled with a thick beefy black bean chilli topped with delicious avocado aioli.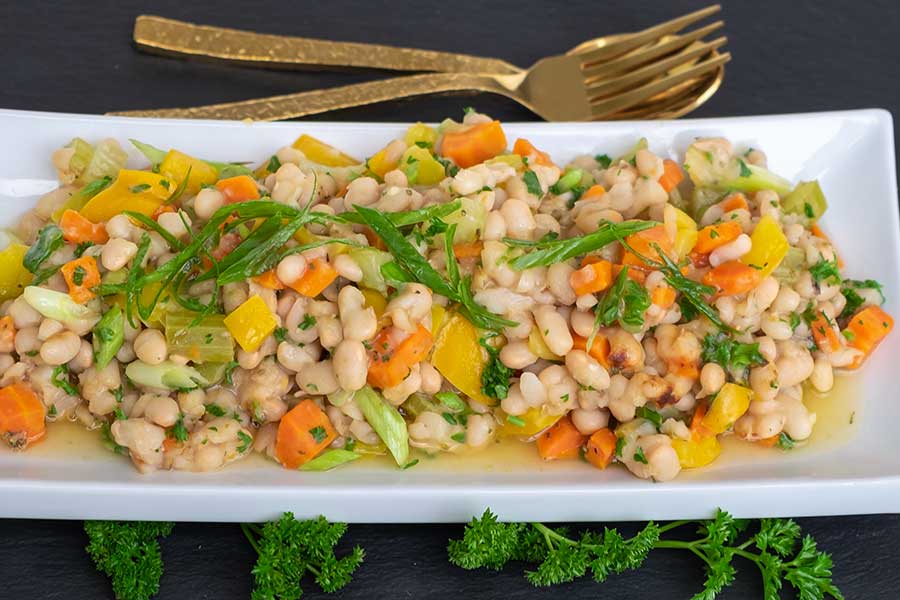 Instant Pot Warm White Bean Salad, a simple warm salad to cozy up to during cooler weather. The tender white beans are accented with veggies and a freshly made light vinaigrette.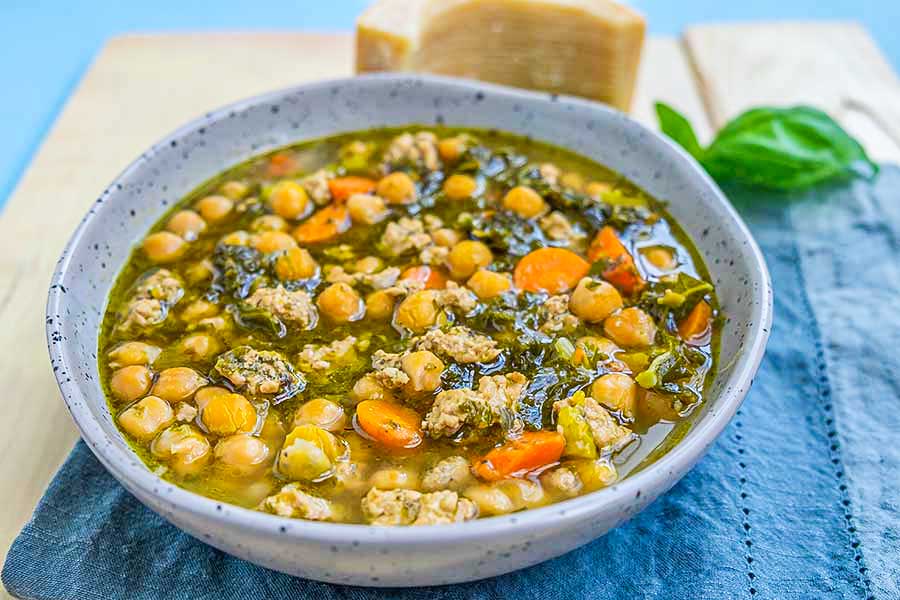 This Instant pot Italian pesto chickpea soup brings back the nostalgic feeling. This healthy soup is made from scratch using dry chickpeas (garbanzo beans), ground pork, herbs, peppers, carrots and kale, simmered in a basil pesto broth and finished with Parmesan cheese.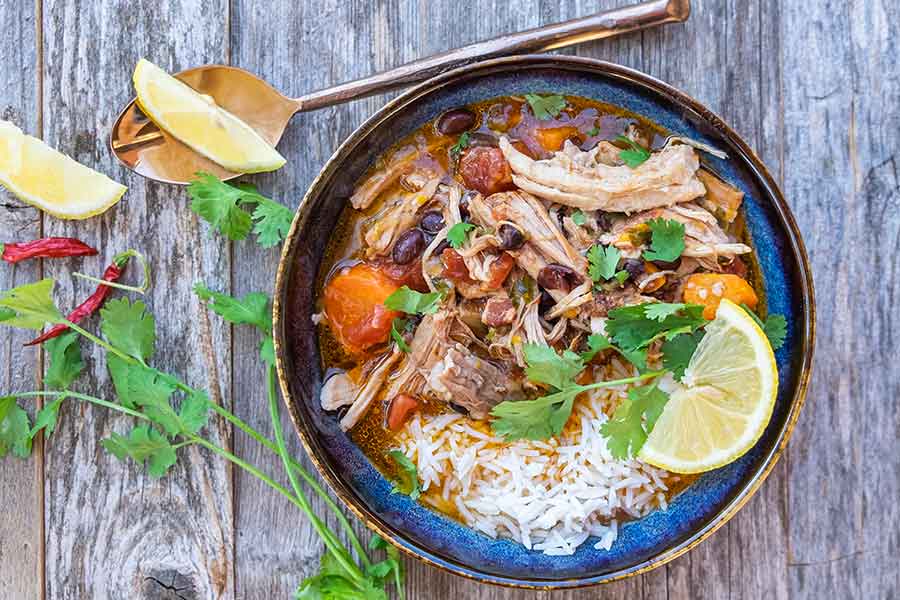 This Spiced Cuban Pork Ragout is made in an instant pot with pork, bacon, black beans, tomatoes, carrots, mushrooms, and peppers. Cuban spices such as cumin, oregano, chili pepper, bay leaves, garlic and onions make this into an intensely rich and flavorful ragout.
A Gluten Free White Bean Bread Recipe!
You can never have enough good gluten-free bread recipes! This Gluten-Free White Bean with Rosemary Bread is super moist with a soft texture and a light crust. If you love sandwiches, this fiber and protein rich bread is for you.