Creamy Creole Black Bean Soup
Published on Aug 02, 2017
by
Kristina Stosek
Prep Time:

15 minutes
Cook Time:

20 minutes
Serves:

4 - 6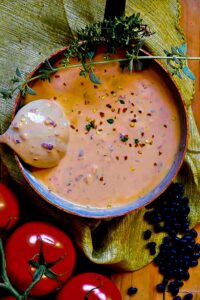 ​This post may contain affiliate links, please see our
privacy policy
for details
Don't be fooled by the simplicity of this Creamy Creole Black Bean Soup. Slightly spicy and creamy, this soup will wake up almost any palate. However, make more than you need, for this soup tends to disappear quickly.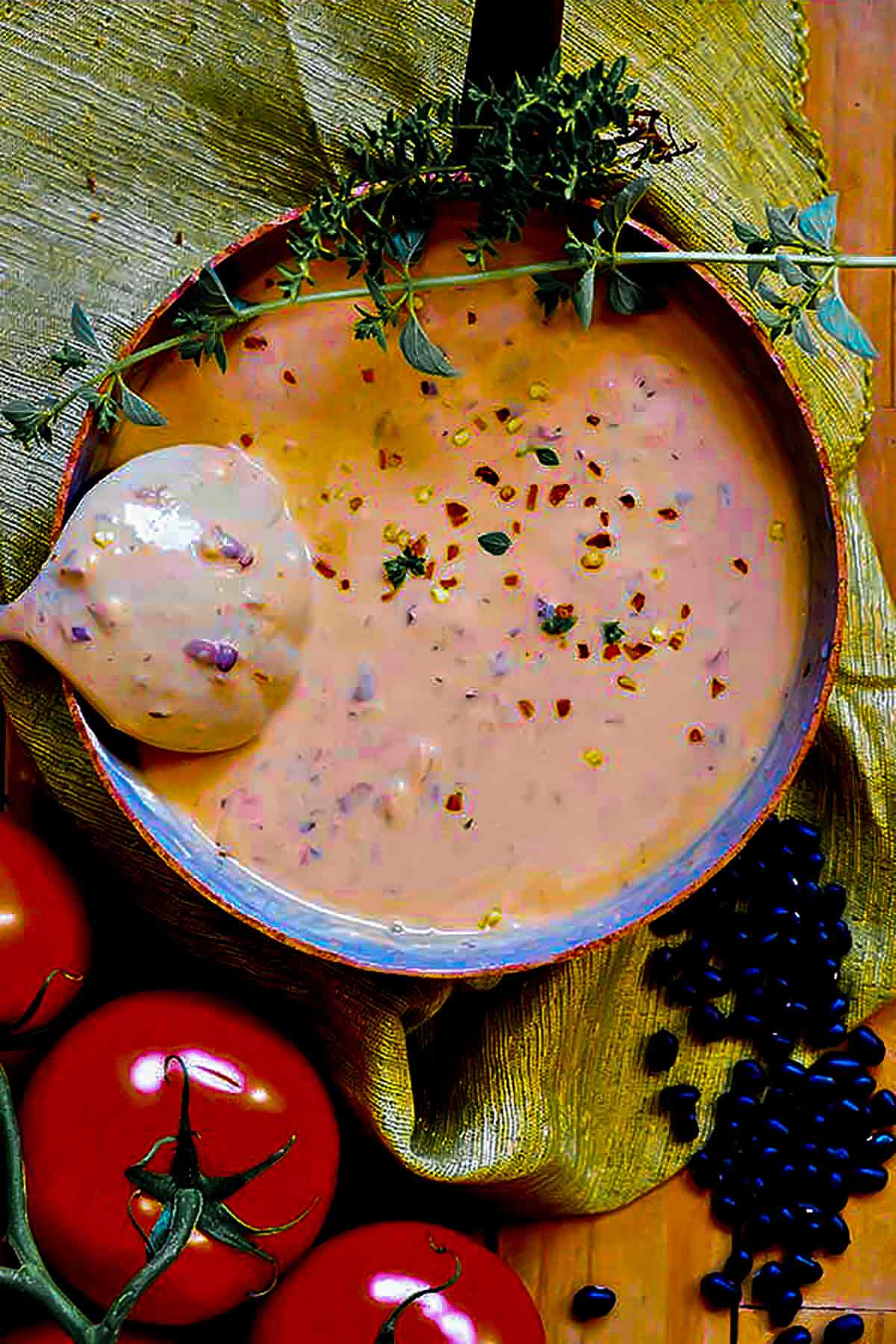 What is Creamy Creole Black Bean Soup?
This insanely delicious creamy soup is hearty, flavorful, and can easily replace a meal. This soup is packed with black beans and vegetables and has a creamy coconut base. The recipe is easy to make and can be made in advance, so it's perfect for busy weeknight dinners.
Creole Black Bean Soup vs Louisiana Black Bean Soup
There are two schools of thought regarding black bean soup: Creole and Louisiana. Both are hearty, filling, and packed with flavor, but there are some key differences between the two.
Creole black bean soup is typically made with various vegetables, simmered with beans and stock, and often with coconut milk to add creaminess. This results in a soup that's both deeply flavorful and creamy.
Louisiana black bean soup, on the other hand, is more of a broth-based soup, often made with a roux to thicken it and without coconut milk. The focus is less on the vegetables and more on the beans themselves.
So which one is better? That depends on your personal preferences. If you like a heartier soup with plenty of vegetables, creole black bean soup is probably for you. On the other hand, Louisiana black bean soup is the way to go if you prefer a lighter soup that lets the beans shine through.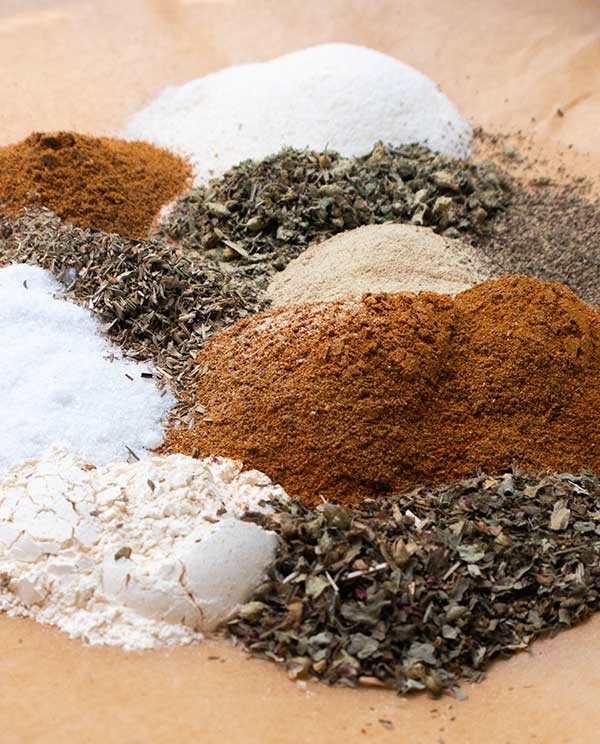 Creole spices
This soup is packed with flavor from the creole spices, and onions and garlic. The combination of these spices creates a depth of flavor that works well in this black bean soup. In this Creole recipe the spice blend includes paprika, oregano, thyme, cumin, chili powder, and red pepper flakes.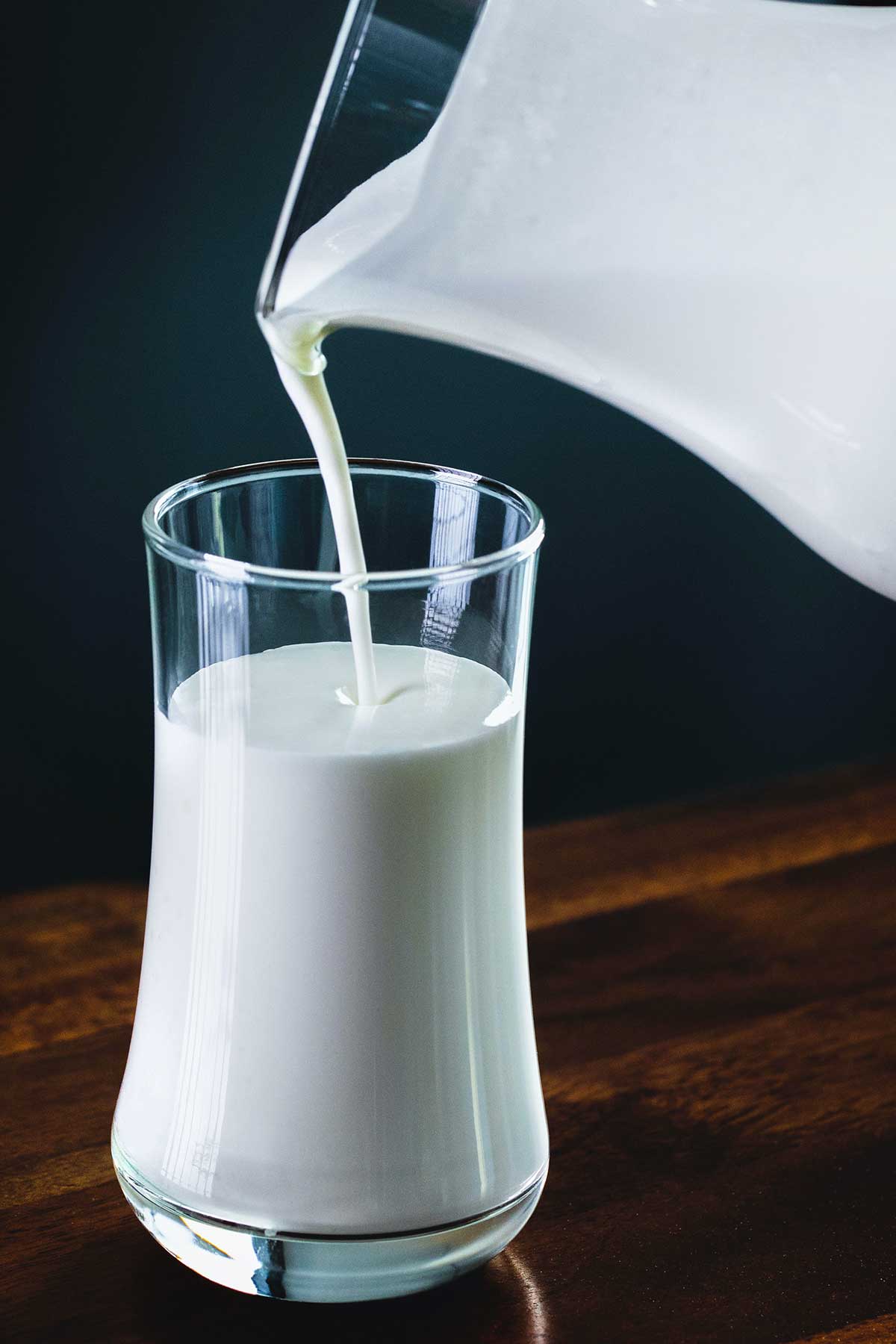 Why add coconut milk to black bean soup
There are many reasons to add coconut milk to black bean soup. Coconut milk adds creaminess and richness to the soup that can't be achieved with other types of milk. It also adds a subtle sweetness and exotic flavor that enhances the overall taste of the soup.
Coconut milk is also a good source of healthy fats, which can help to improve the texture and consistency of the soup.
Variations of black bean soup
There are many variations of black bean soup, but the most popular include:
-Black bean soup with rice: This variation is popular in Cuban and Puerto Rican cuisine. It typically includes onions, garlic, peppers, and cumin and is served over white rice.
-Black bean soup with corn: This variation is popular in Mexican cuisine. It typically includes onions, garlic, peppers, cumin, and corn and may be garnished with sour cream or cheese.
-Vegetarian black bean soup: This variation is popular among vegetarians and vegans. It typically includes onions, garlic, peppers, cumin, and tomatoes.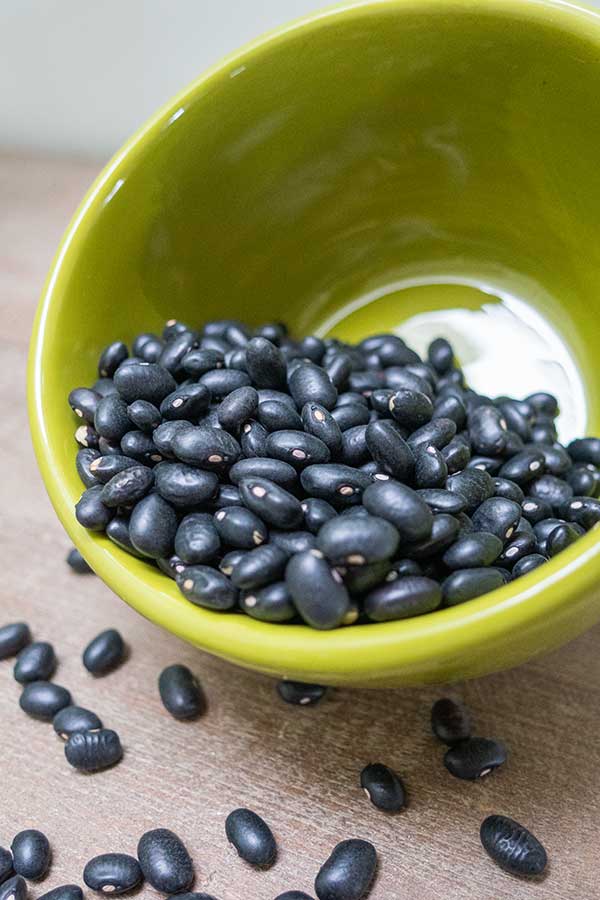 Health Benefits of Black Beans
Black beans are an excellent source of fiber and protein. They are also low in fat and calories, making them a healthy food choice for those watching their weight.
In addition, black beans contain various vitamins and minerals, including iron, potassium, magnesium, and folate. These nutrients are essential for maintaining good health and preventing chronic diseases such as heart disease, stroke, and even cancer.
Sides to black bean soup
Many delicious sides can be served alongside black bean soup. Some of our favorites include:
Storing
It's important to store your Creole black bean soup properly, so it doesn't spoil. For leftovers, place cooled soup into a covered container and refrigerate. It will keep in the fridge for up to five days. The soup may thicken, and you may need to add some broth.
You can also freeze bean soup for up to three months. Just be sure to defrost it thoroughly before reheating.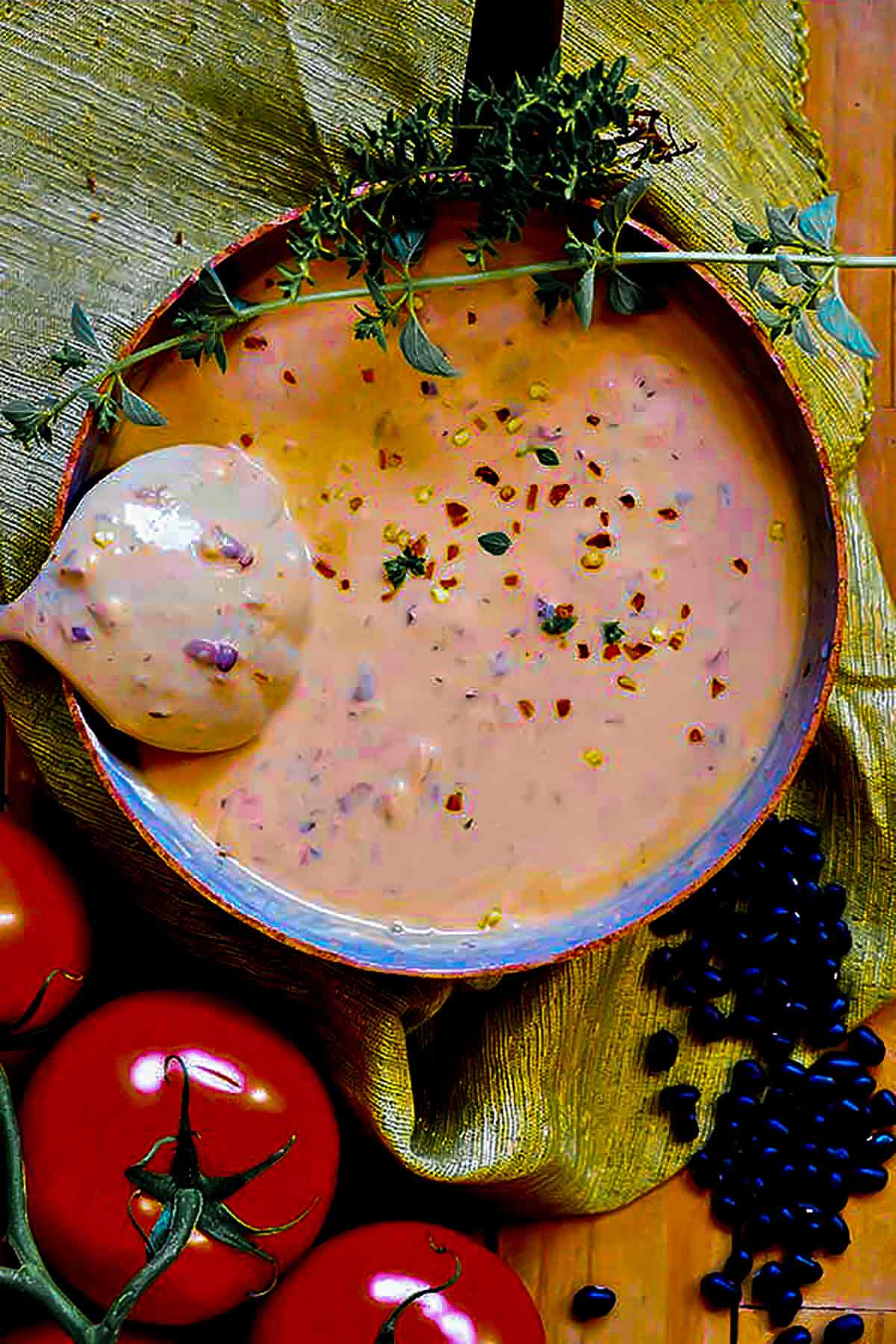 Conclusion
Creamy Creole Black Bean Soup is a delicious and flavorful dish that can be enjoyed as a meal or starter. It's easy to make, full of bold flavors, and an excellent way to get in your daily protein intake. With just the right amount of spice, this creamy black bean soup recipe is sure to please any palate.
Creamy Creole Black Bean Soup
Published on Aug 02, 2017
by
Kristina Stosek
Instructions
1.

Bring a pot of water to a boil. Drop the tomatoes into the boiling water for 30 seconds. Then transfer to a bowl of ice water to cool. Peel and roughly chop

2.

Saute onions in oil using a soup pot until soft. Stir in garlic and spices and cook for 30 more seconds

3.

Add chopped tomatoes, carrots, black beans, broth, coconut cream, lime juice and salt. Cook over medium-low heat until carrots are tender. About 10 minutes

4.

Working in batches, transfer ¾ of the soup to a blender and blend until smooth

5.

Return soup to the pot and reheat over medium low heat. Taste and adjust seasoning and lemon juice to taste. If the soup is too thick add more broth
Leave a Comment
I am not sure if the cashews may have changed the colour, or because I blended only 1/4 of the soup since I do not like very thick soups. But the consistency is best if you blend 3/4 of the soup, it's just my preference using only 1/4 of the soup which is what I used for the photo. If you want to add colour a little beet juice is good. I never use food colouring in my recipes. Thank you for your comment
Hey thank you for this recipe! I added some cashews to make it a little creamier and used smoked paprika instead of paprika and it came out amazing I just had a question of how you got it to be the color it has in the pic? I blended 3/4 of the soup and added it back like u said and it came out a lot browner due to the black beans Did you add any food coloring by chance? Thank you!