Gluten Free Desserts For Valentine's Day
Valentine's Day is a special day to celebrate love and affection. For many people, this holiday is all about delicious desserts, chocolate, flowers, and champagne. But for those with gluten sensitivities or celiac disease, the choices may be limited.
So whether you want to treat your loved one (or yourself), we hope you get inspired by the selection of our most popular gluten-free desserts for Valentine's Day. And remember the kids – they love chocolate!
History of Valentine's Day
Since Roman times, Valentine's Day has been a holiday to celebrate love. The holiday is named after a Christian martyr named Saint Valentine. Many Romans were converting to Christianity at the time, and the holiday was created to honor Saint Valentine for his work in helping Christians. As Christianity spread throughout Europe, so did the celebration of Valentine's Day.
The first recorded association of Valentine's Day with love comes from a poem written by Chaucer in 1375. In it, he refers to February 14 as the Day when birds choose their mates. This may be why we give gifts of birds or bird-related items on Valentine's Day. Giving red roses on Valentine's Day also started in the early 1800s.
While the exact origins of giving chocolate on Valentine's Day are unclear, it is thought that the practice started in Europe in the 19th century. In America, candy hearts with sayings like "Be Mine" and "Kiss Me" or "Hershey's Valentine's Day Kisses" became popular around this same time. Today, people worldwide celebrate Valentine's Day by exchanging cards, flowers, chocolates, and other gifts with those they love.
Why is a chocolate dessert most popular for Valentine's Day?
Chocolate is the most popular flavor for Valentine's Day desserts because it is associated with sweetness, love, and romance. Chocolate also has a rich history dating back to ancient times. The Mayans and Aztecs believed chocolate had mystical powers and used it in religious ceremonies.
In the Victorian era, chocolate was considered an aphrodisiac and was given as a gift to express love and desire. Today, chocolate is still considered the ultimate symbol of love and is often given as a gift on Valentine's Day.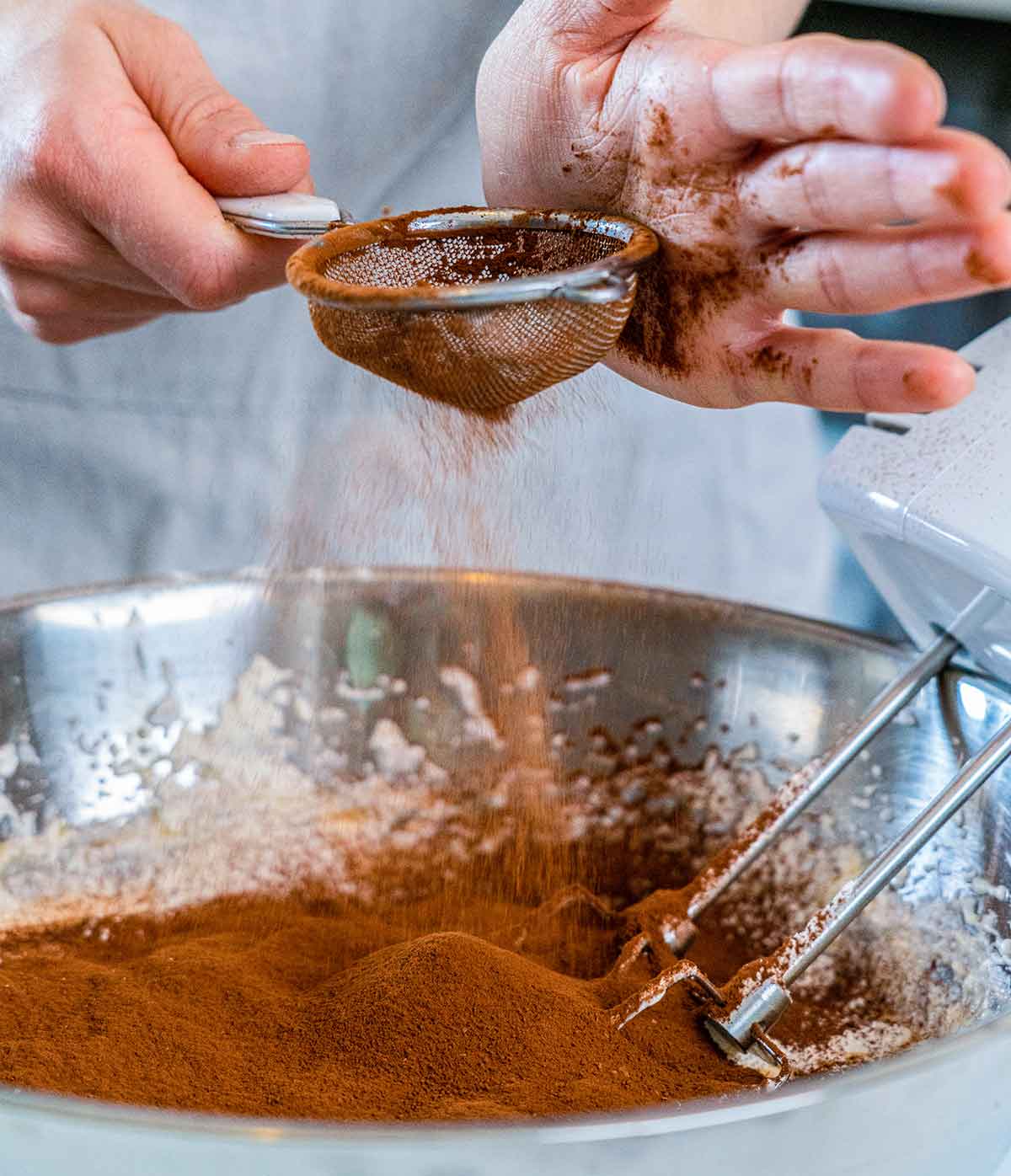 Why is cocoa so good for us?
Pure cocoa powder, an ingredient used in many good chocolate dessert recipes, is good for us because it contains antioxidants that help protect our cells from damage. It also has flavonoids that can improve blood flow and lower blood pressure. Cocoa can also help improve cognitive function and decrease stroke risk, as per WebMD.
What are the most frequently asked questions about chocolate desserts?
1. What are chocolate desserts?
Chocolate desserts are typically made with cocoa powder, either milk chocolate or dark chocolate and can include a variety of ingredients such as nuts, fruits, marshmallows, and even whipped cream.
2. How do I make a gluten free chocolate dessert?
Firstly, you can't just replace ingredients with gluten free ingredients in a regular dessert recipe. You must follow a gluten free recipe. And remember, chocolate chips and often dried fruit and nuts may contain gluten. So be sure to check the label..
3. Can I make a vegan chocolate dessert?
Yes! Some vegan chocolate dessert recipes are available that use ingredients such as coconut milk or cream instead of dairy products, plant-based fats such as olive oil, coconut oil, avocado oil, and dairy-free butter, and eggs are replaced with flax eggs. These desserts are often just as delicious as their non-vegan counterparts.
Which gluten free desserts are most famous for Valentine's?
Many gluten free dessert options are popular for Valentine's Day. Here is our pick of best chocolate desserts for Valentine's.
Valentine's Day Gluten Free Desserts We Love!
This 2 Layer Grain-Free Chocolate Cake is a chocolate lover's dream and a perfect dessert for Valentine's Day. The two layers of light chocolate sponge cake and a layer of chocolate mousse is insanely good! How does that sound, I know, where is the spoon?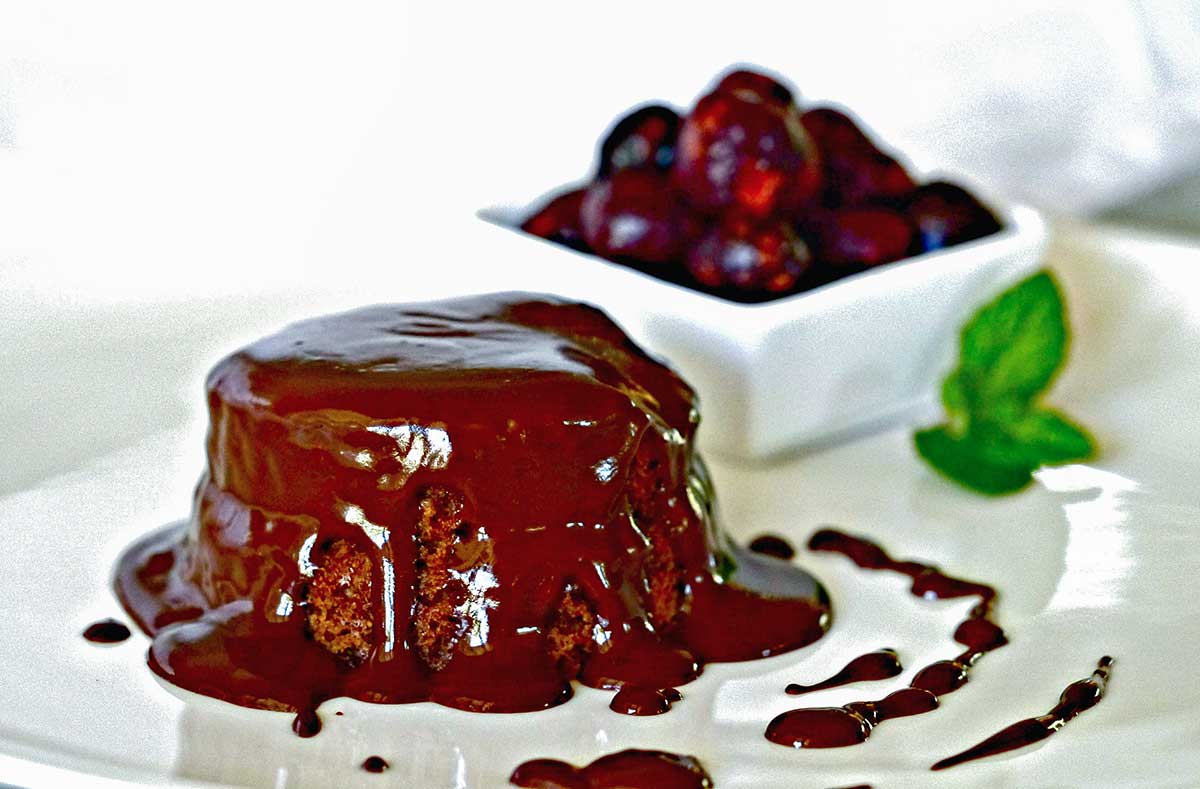 This gluten free dessert is excellent for when you want something small and impressive. It does not get any better for chocolate lovers than this flourless chocolate ganache mini cake! A perfect Valentine's day dessert for two or more.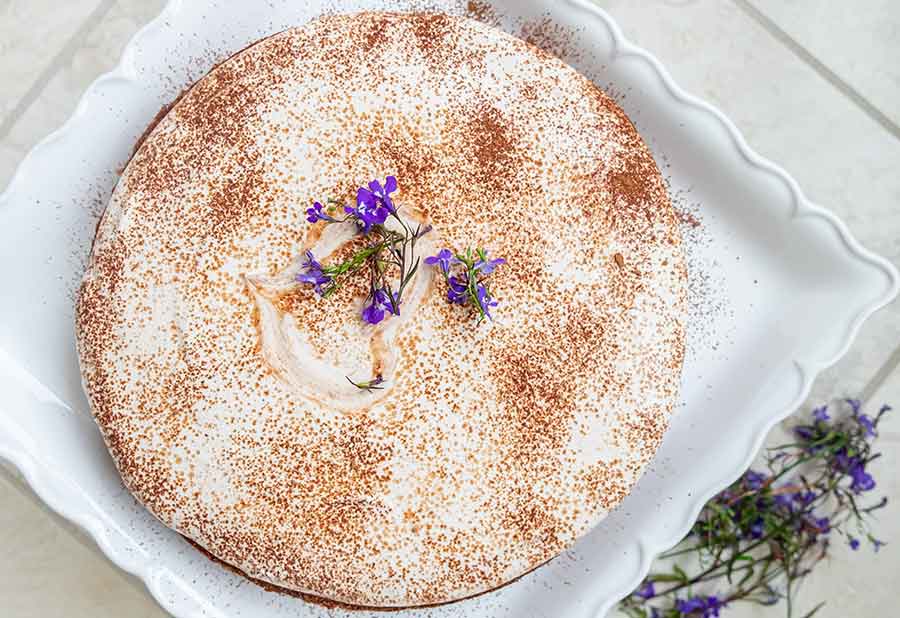 This Gluten-Free Baked Tiramisu Cheesecake is outstanding! Think of this heavenly dessert as Greece meets Italy. A buttery chocolate shortbread crust, a layer of coffee flavoured cheesecake and for the final layer, whipping cream with mascarpone cheese and cocoa. OMG, a perfect Valentine's dessert for that special someone.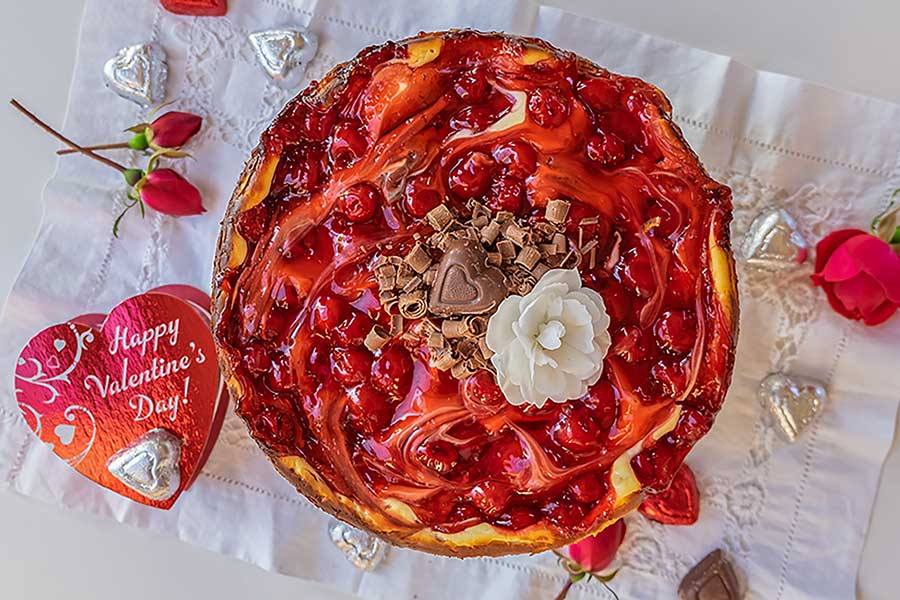 This Gluten Free Black Forest Cheesecake dessert is made with a rich chocolate brownie cake, a layer of creamy vanilla cheesecake, a rich cherry sauce with whole cherries and finished with chocolate curls. Three different flavours and three different textures— an absolute perfection! The great part, it will keep for up to five days when refrigerated for you to enjoy.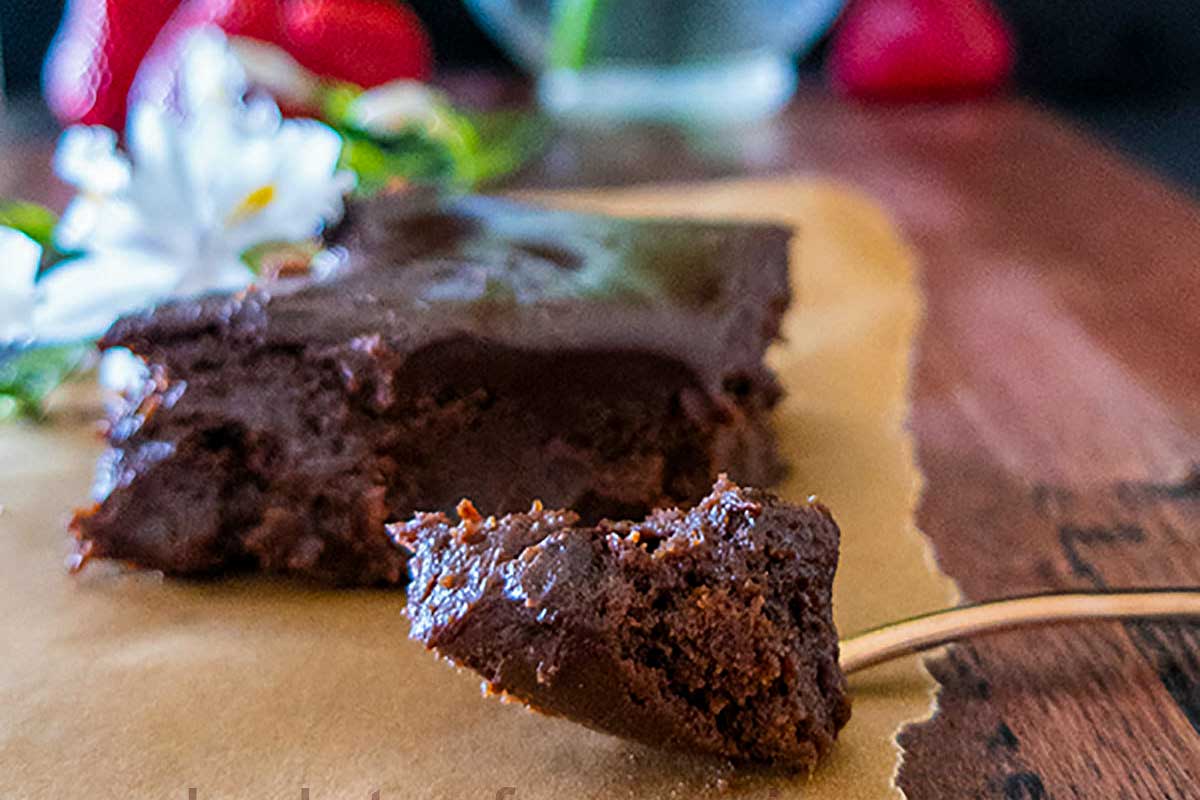 If you are short on time, these Gluten-Free Chocolate Coffee Brownies recipe is perfect. The best part is you can eat them warm. Warm chocolate and coffee, you can't miss. This is an easy Valentine's day dessert recipe.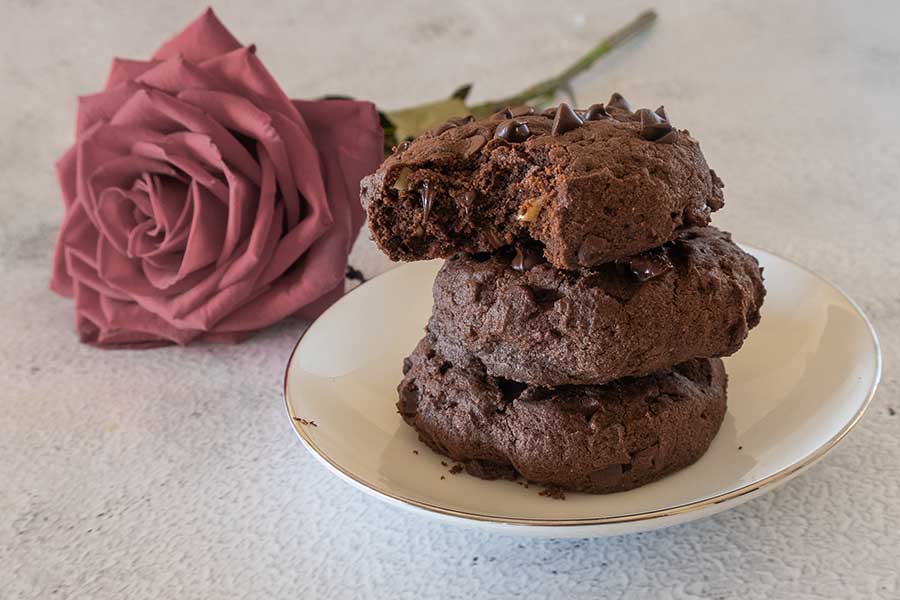 The very BEST Gluten-Free Fudgy Brownie Cookies! INSANELY DELICIOUS fudgy, chocolaty cookies that taste like a brownie. Kids love these, so why not treat them on Valentine's?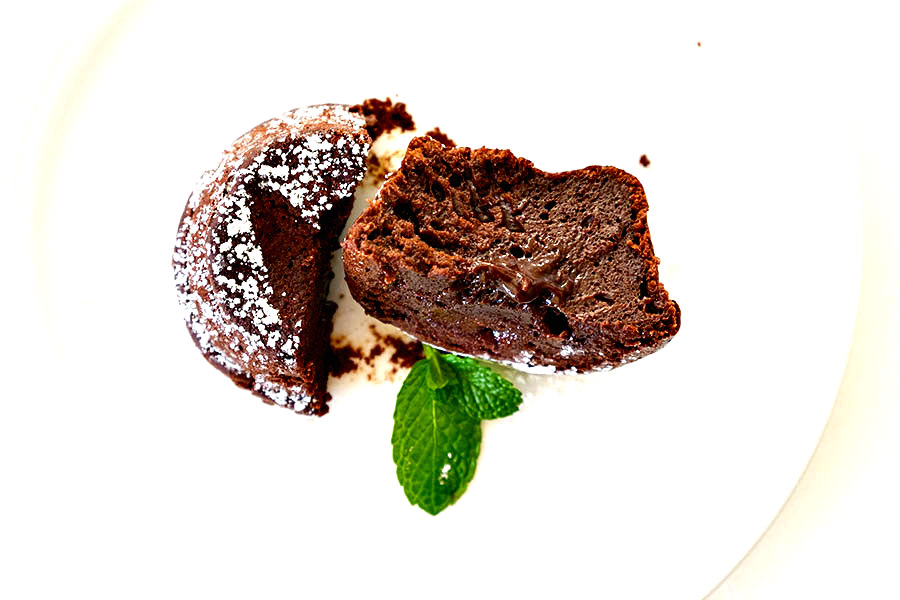 These Gluten Free Chocolate Lave Muffins take just minutes to prepare, and the results are outstanding. Just imagine a muffin with chocolate sauce running throughout. Honestly, is there anything better? This is a great dessert for the entire family to enjoy on Valentine's Day.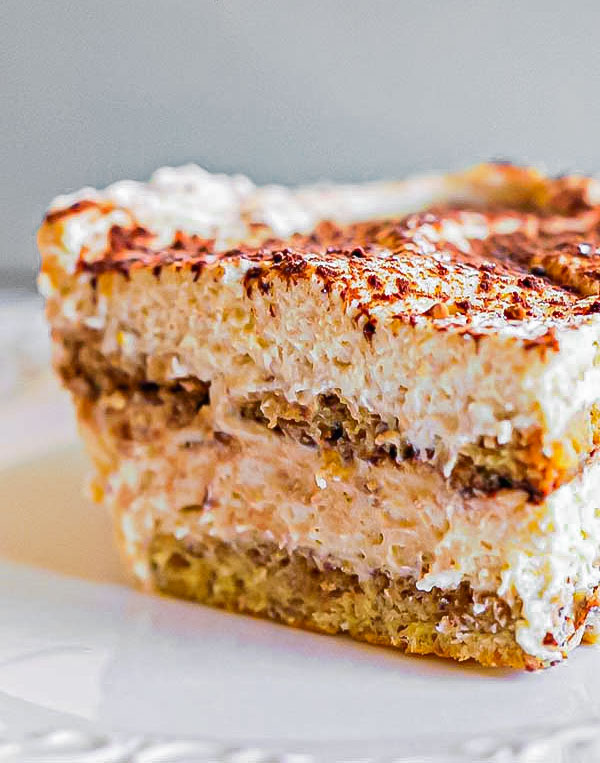 Tiramisu is one of the most delicious traditional Italian desserts I know. This heavenly gluten-free dessert is oozing with rich cream, ladyfingers, coffee, cocoa and coffee liqueur. In my opinion, this is a winner for Valentine's day for that special someone. Or check out our Strawberry Tiramisu Recipe.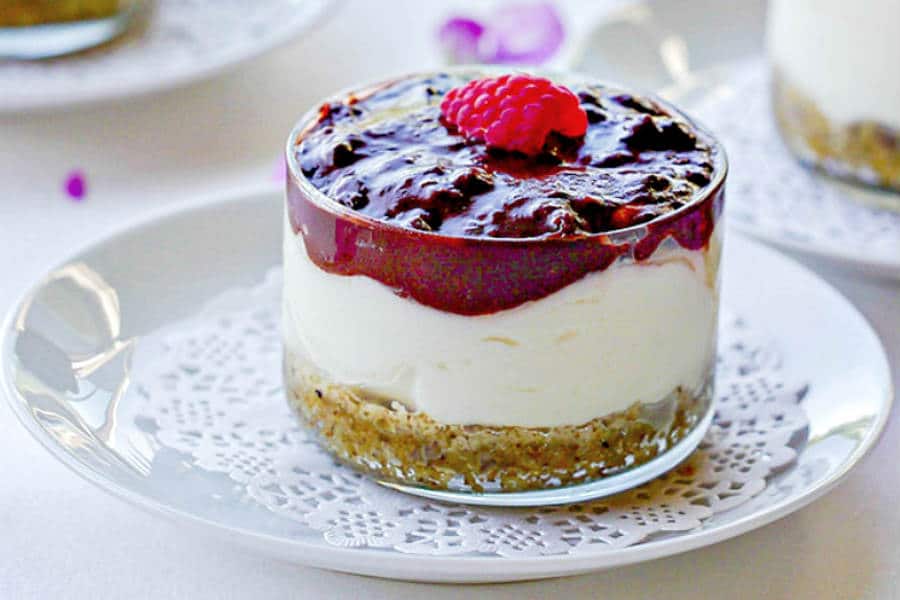 If you want a no fuss gluten free dessert for Valentine's Day, try these mini cheesecakes served in small cups and topped with raspberry chocolate sauce. Super simple and easy dessert for those that are short on time.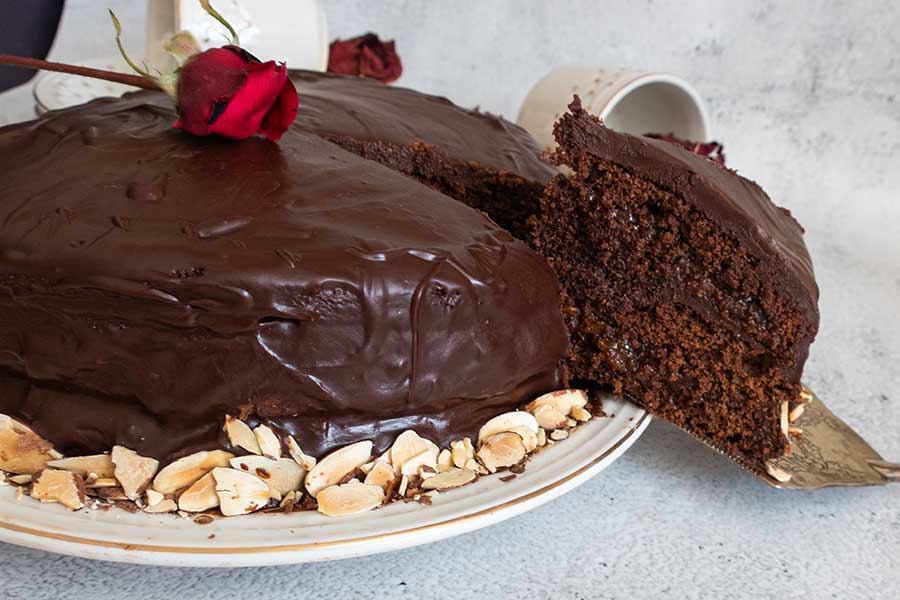 This Viennese Gluten-Free Sacher Torte comprises four chocolate cake layers with dried apricots marinated in amaretto liqueur, fillings of apricot preserves, chocolate sauce and finished with more chocolate. A winner of a gluten free chocolate dessert for Valentine's.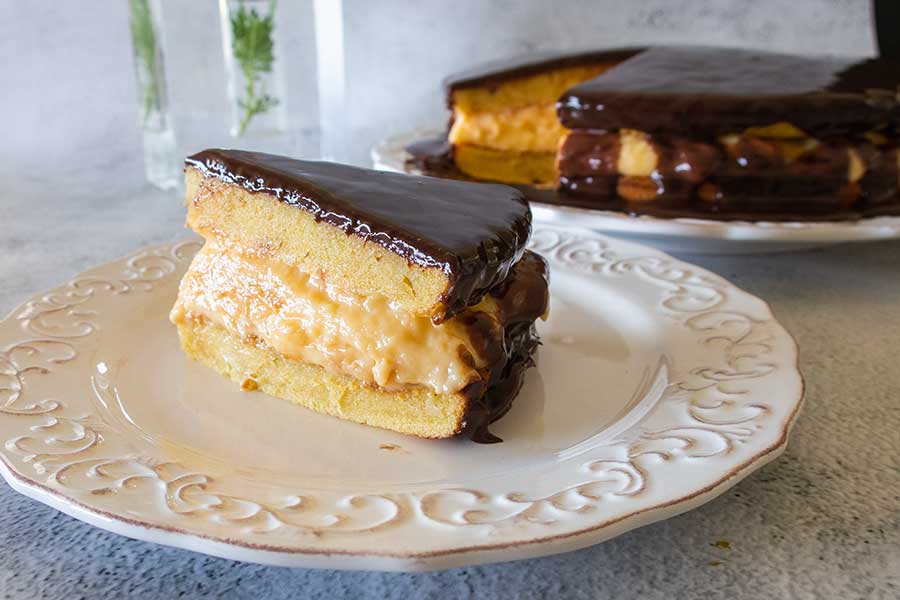 Boston Cream Pie is an American classic, gluten-free vanilla pudding-like cake, creamy custard and a chocolate ganache glaze. Triple goodness in one dessert. This Valentine's Day dessert will impress the entire family.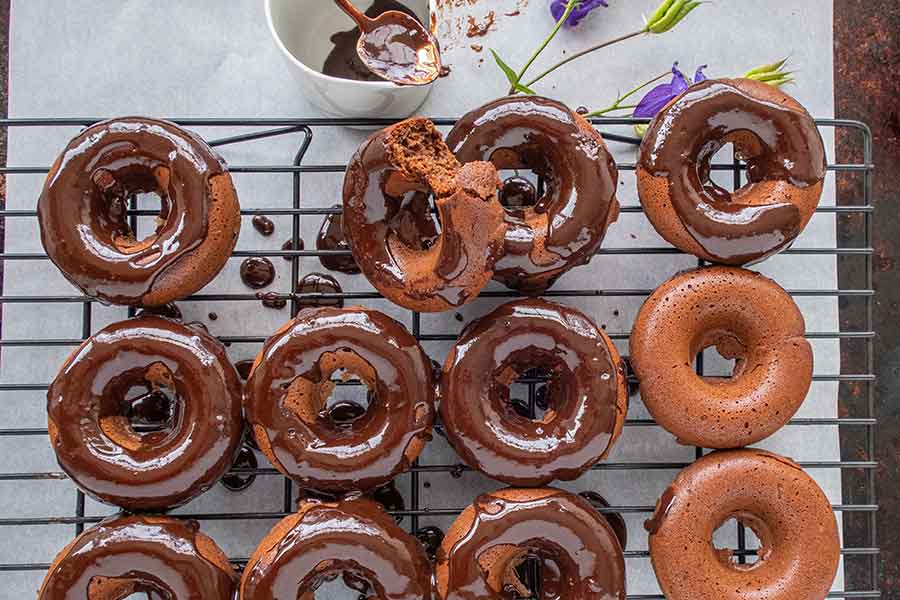 There is so much to be said about these Gluten-Free Baked Chocolate Donuts → chocolaty, moist, old-fashioned, easy to make and incredibly delicious! And a perfect Valentine's Day treat for the kids. Enjoy!
Valentine's Day Gluten Free Candy List
With Valentine's Day right around the corner, what better time to try one of these recipes?
Happy Valentine's Day!
Kristina xx