Gluten-Free Chocolate Mousse Cake
Published on Dec 20, 2014
by
Kristina Stosek
Prep Time:

20 minutes
Cook Time:

15 minutes
Serves:

8-inch cake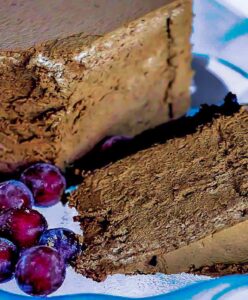 ​This post may contain affiliate links, please see our
privacy policy
for details
If you're looking for a gluten-free and egg-free dessert that also is sinfully delicious, look no further than this chocolate mousse cake! This easy-to-make mousse recipe may just become one of your favorites.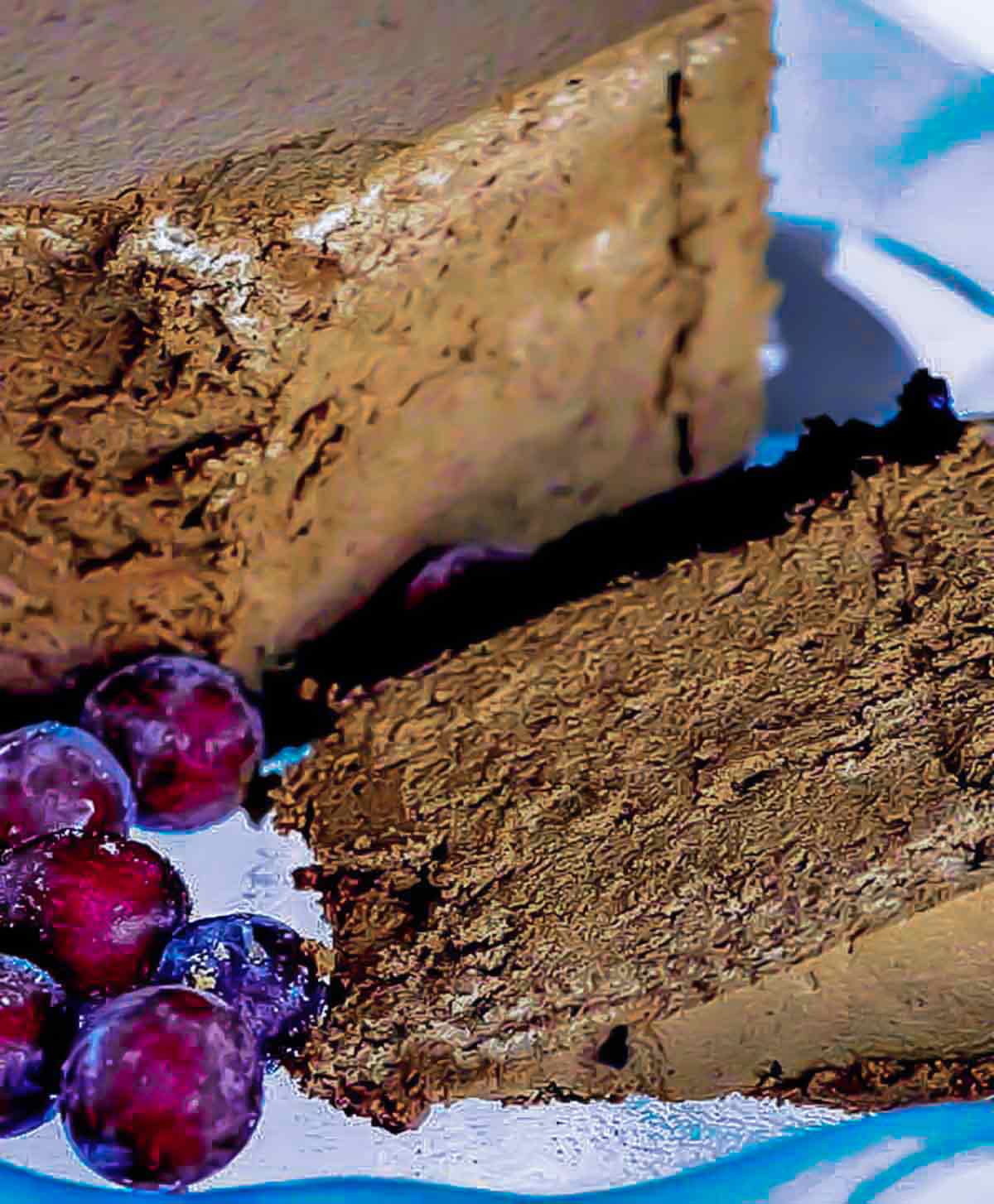 What is Gluten Free Chocolate Mousse Cake?
This gluten free chocolate mousse cake is a dessert made with two layers. A chocolate cake-like base and a chocolate mousse-like layer made with cocoa, chocolate chips, butter and whipping cream.
If you are on an egg-fee diet, this gluten-free dessert has an egg-free option included.
The result is a rich and decadent dessert perfect for any special occasion. And the best part is that this gluten-free chocolate mousse cake is made with just a few simple ingredients and is so easy to make!
Another couple of gluten free mousse cake recipes you may enjoy are the 
Gluten-Free Baked Pumpkin Mousse Cake and the Banana Mousse With Strawberry Chocolate Sauce.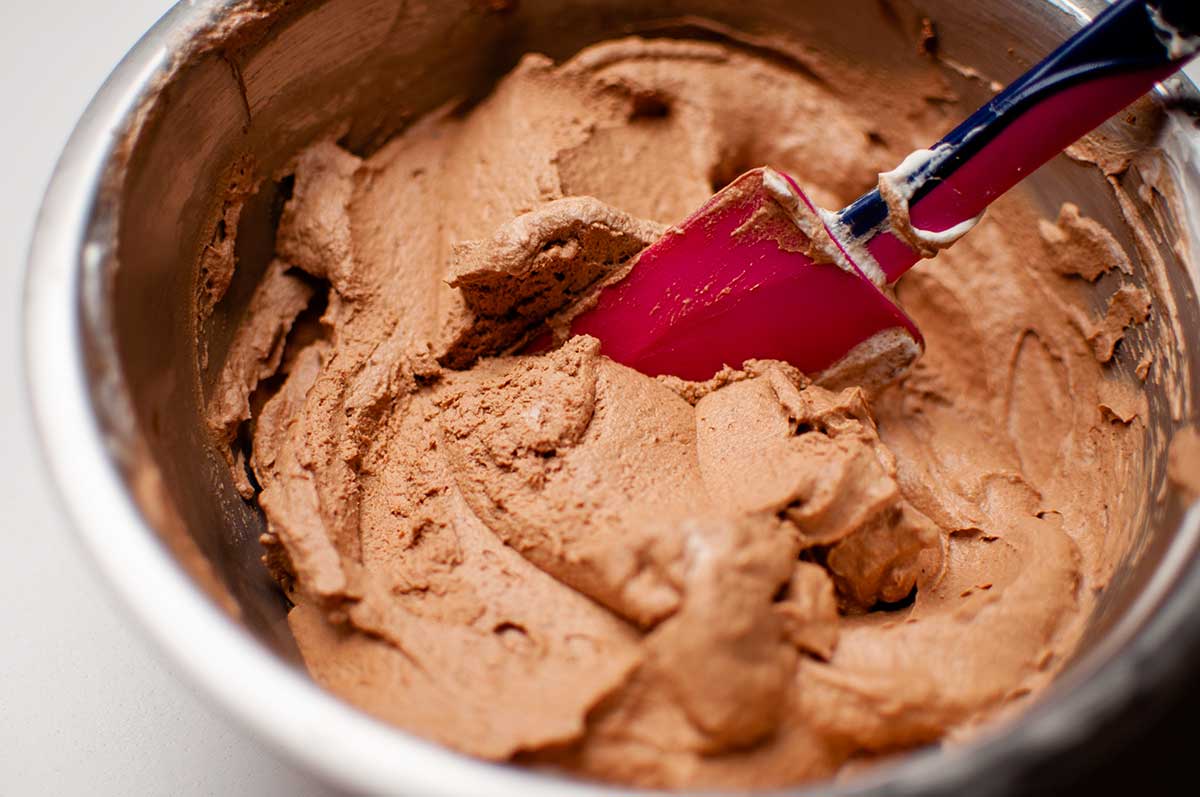 3 Steps for a perfect gluten free mousse cake
STEP ONE: Make the cake batter and bake it in a springform pan before adding the mousse topping.
STEP TWO: Make the mousse mixture and spread it over the cooled cake.
STEP THREE: Chill for a minimum of three hours, allowing the cake to set
Decorating Ideas for the Mousse Cake
There are a few things to keep in mind when decorating a mousse cake. The first is that the mousse should be set before decorating. This can be done by chilling it in the fridge for at least three hours or overnight.
The second is to use fresh, seasonal fruit to decorate the cake. This will make it look more attractive and add flavor and nutrition to the cake.
One simple way to decorate a mousse cake is to top it with fresh berries. You can do this by spreading a layer of whipped cream on top of the cake, then ending it with a layer of berries.
Another option is to pipe the whipped cream around the edge of the cake, then top it with a ring of berries. For a more elaborate decoration, try piping the whipped cream into rosettes or stars around the edge of the cake, then top it with fresh fruit or chocolate curls.
We kept the chocolate mousse cake simple because it tastes insanely delicious as is.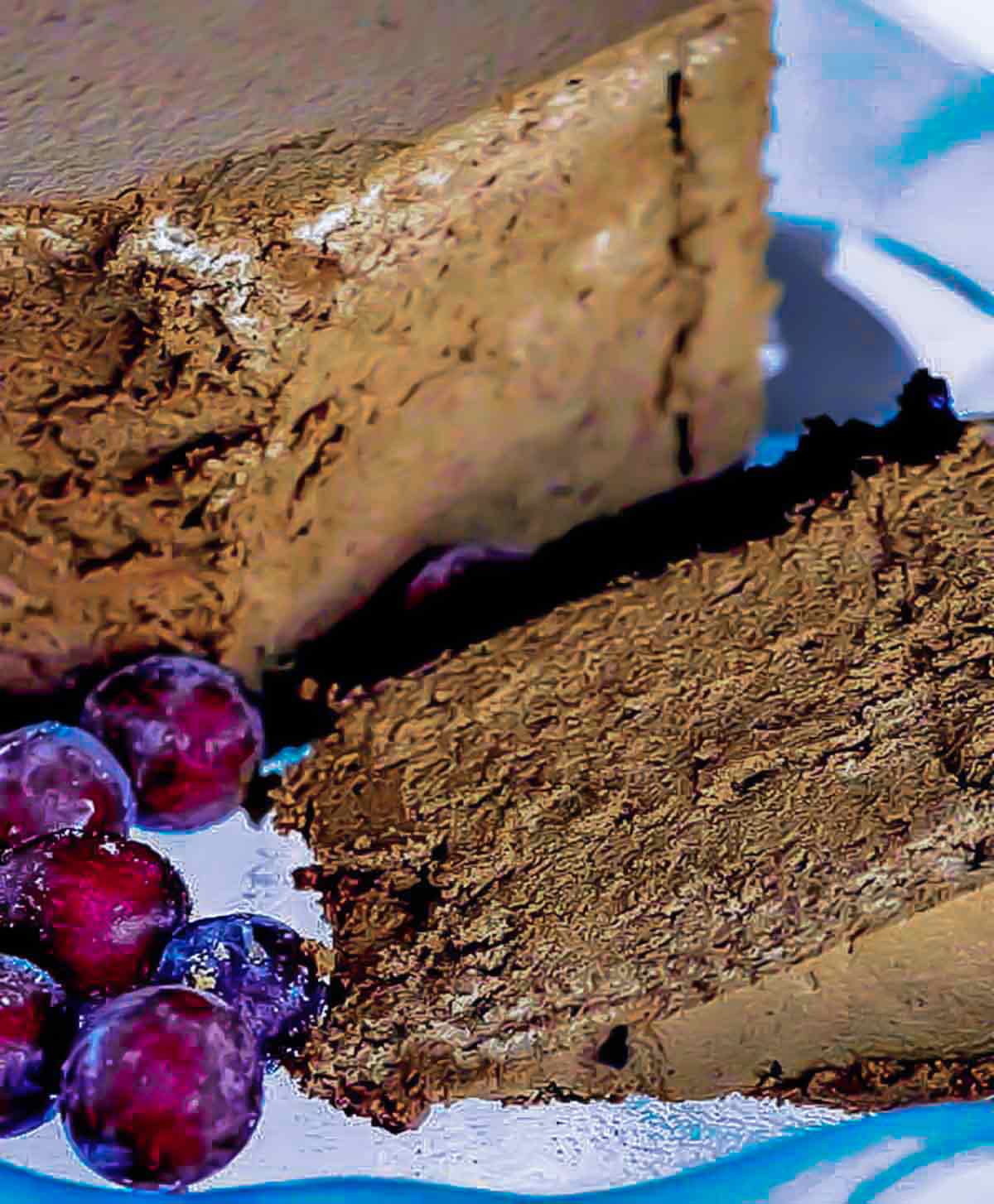 EASY Gluten-Free Chocolate Mousse Cake Recipe
Gluten-free chocolate mousse cake is tasty and easy to make because it doesn't require too much effort. With the right ingredients, you can whip up a delicious gluten free dessert in no time. So whether you want to impress your guests or enjoy a sweet treat yourself, this recipe is a winner.
Gluten-Free Chocolate Mousse Cake
Published on Dec 20, 2014
by
Kristina Stosek
Instructions
1.

Preheat oven to 350 F line the bottom of an 8-inch springform pan with parchment paper

2.

Mix flour, cocoa powder, salt and baking soda. In a separate bowl whisk together maple syrup, sour cream, olive oil, egg and water. Add to dry ingredients and mix well

3.

Pour batter into springform pan and bake for 12 – 15 minutes or until toothpick inserted in the middle comes out almost clean. Remove from the oven and cool completely.

4.

5.

Whisk cocoa powder and warm water until cocoa is dissolved

6.

Place chocolate chips and butter in a heat safe glass bowl and place over boiling water until melted, stirring occasionally. Add cocoa mixture and whisk together, then cool.

7.

In a large bowl add whipping cream and maple syrup, whip until soft peaks form. Slowly fold in chocolate mixture until you can't see white anymore, do not over mix.

8.

Smooth the mousse over the cake and refrigerate for three hours or until the mousse sets

9.

To serve, carefully loosen the sides with a sharp knife then remove from the pan. Serve chilled with desired toppings such as whipped cream and fresh berries if you wish. *see blog for ideas