Flourless Chocolate Ganache Mini Cake
Published on Feb 26, 2016
by
Kristina Stosek
Prep Time:

15 minutes
Cook Time:

25 minutes
Serves:

6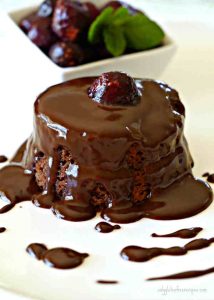 ​This post may contain affiliate links, please see our
privacy policy
for details
For chocolate lovers, it does not get any better than this flourless chocolate ganache mini cake! When following a gluten-free diet, making flourless desserts can sometimes be challenging.
This grain-free mini cake recipe is one of my favourites because it is super easy to make, and the dessert is sooo delicious!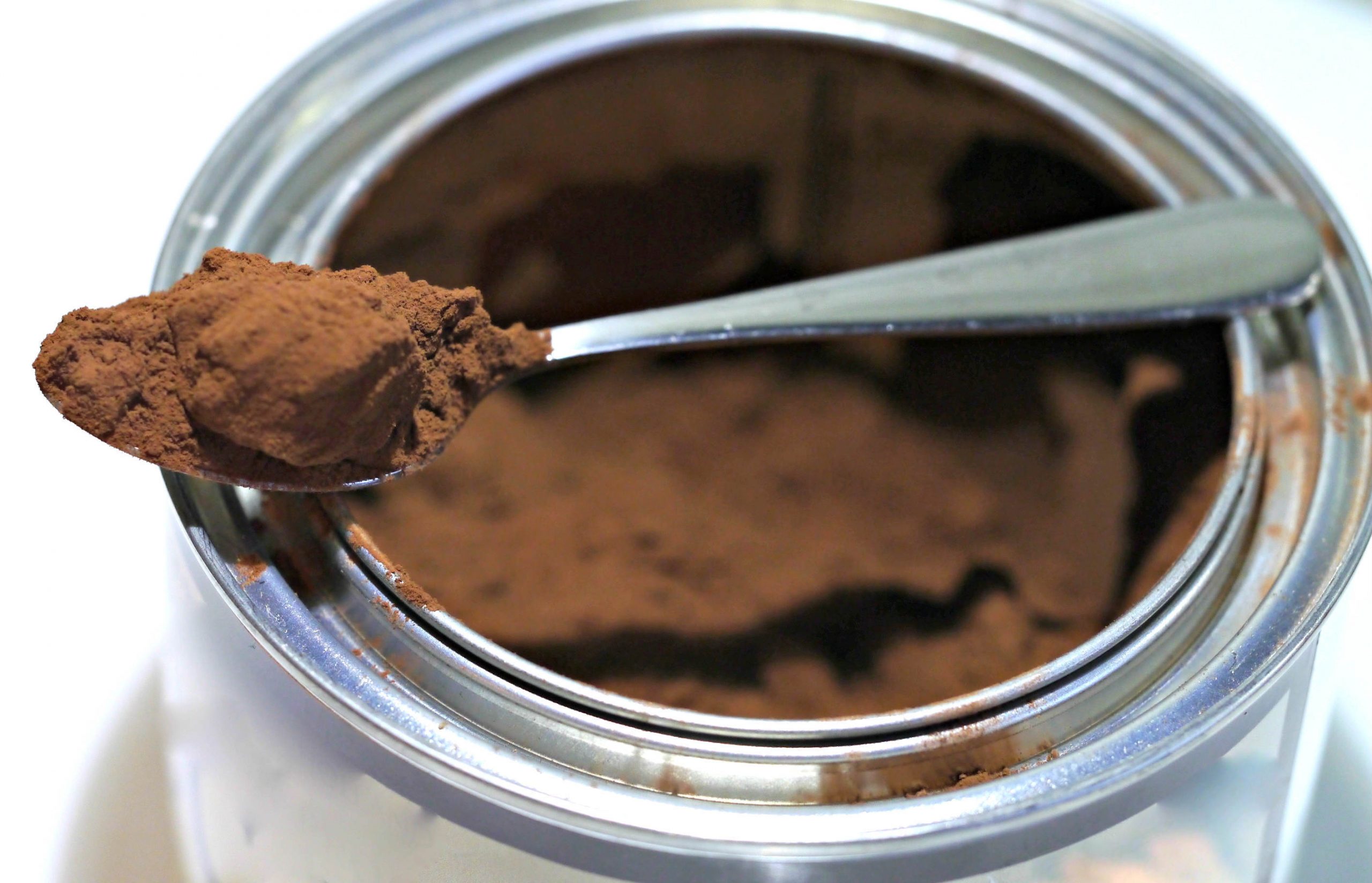 flourless chocolate ganache mini cake for everyone…
This gluten-free chocolate dessert is also grain-free, accommodating those that follow a grain-free diet. The only added sweetener in this recipe is pure maple syrup, and I used micronutrient rich pure cocoa powder to give this cake that fresh chocolate flavour and added health benefits. With pure cocoa and no added sugar, this ganache mini cake is also a little healthier.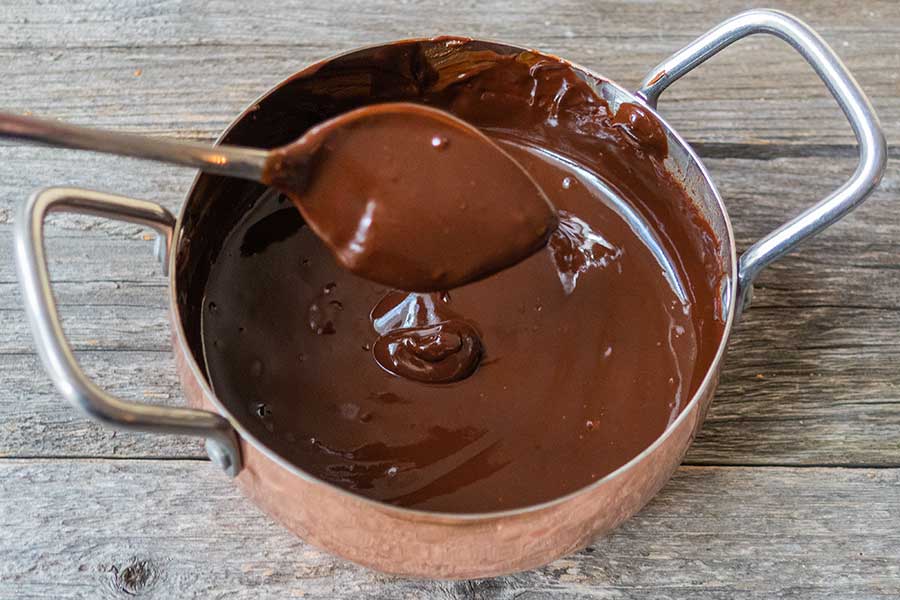 What I love about this flourless mini cake, it makes an excellent gluten-free dessert for last minute guests or when you crave something sweet and chocolaty and don't want to mess around in the kitchen too much. Another reason is, this dessert is served in portion sizes…no sharing. You get to eat your chocolate ganache mini cake all by yourself.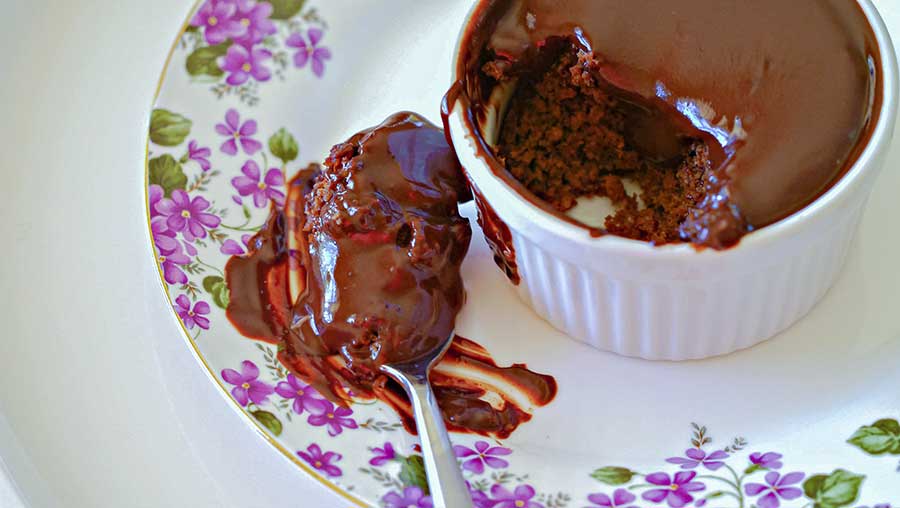 This flourless chocolate dessert is ideal for dinner parties because you can make it 24 hours in advance. This gluten-free dessert is a no-fail flourless chocolate ganache mini cake recipe, so no surprises! This most chocolaty dessert is an indulgence that you should not miss! This dessert can be served in ramekins or as a mini cake. Enjoy!
Do you love chocolate desserts? Please try one of my three favourites or all three 🙂
Flourless Chocolate Ganache Mini Cake
Published on Feb 26, 2016
by
Kristina Stosek
Instructions
1.

2.

In a medium size bowl combine dry ingredients

3.

In a separate bowl whisk together wet ingredients

4.

Add wet ingredients to dry and mix until smooth

5.

Divide batter into 6 prepared ramekins and place on a baking sheet

6.

Bake for 25 minutes and cool

7.

FOR THE CHOCOLATE GANACHE

8.

Melt chocolate with cream on top of a double boiler while stirring. Cool to room temperature before serving

9.

To serve remove mini cakes from the ramekins onto a serving plate and pour the chocolate ganache on top. You can also add fresh berries if you wish. For another option, leave the mini cakes in the ramekins and generously pour chocolate ganache over top