Gluten-Free Tiramisu Cupcakes (Grain-Free)
Published on Jun 07, 2019
by
Kristina Stosek
Prep Time:

15 minutes
Cook Time:

20 minutes
Serves:

12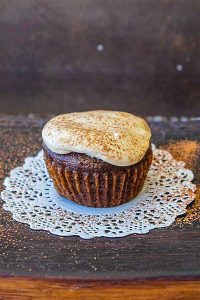 ​This post may contain affiliate links, please see our
privacy policy
for details
These Gluten-Free Tiramisu Cupcakes are insanely delicious! Honestly, if you are looking for a magical dessert but still want to keep it simple, this recipe is for you.
These coffee-flavoured cupcakes are perfect for a birthday, anniversary or a dinner party. They will satisfy your craving for something delectable, sweet and delicious every time.
♥

No grains in these tiramisu cupcakes!

This cupcake recipe is made only with one flour, coconut flour. Keeping this a gluten-free and grain-free dessert. The delicious small dessert is flavoured with coffee, cocoa and rum and is delightfully light and moist.

As all tiramisu desserts are made with whipped cream, I topped the cupcakes with a light cream cheese frosting flavoured with coffee and rum.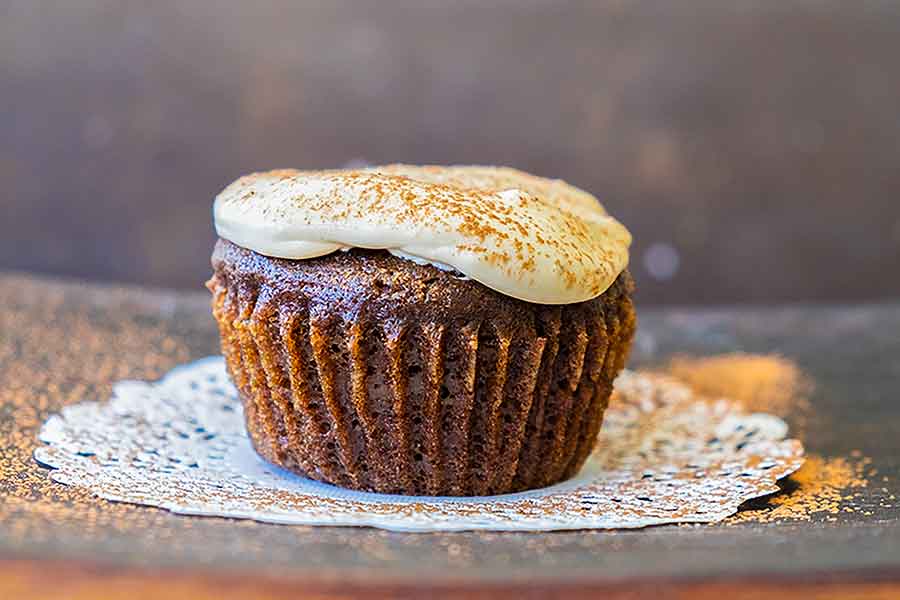 The topping tastes just like the creamy layer in a tiramisu cake. It definitely makes this simple cupcake extra special. To give this dessert the tiramisu look and extra cocoa flavour I gave the cupcakes a light dusting of cocoa powder. A perfect combo for traditional tiramisu flavours.
I try not to pick my favourite cupcake recipes, but this gluten-free tiramisu cupcake has to be one of my favourite recipes. Particularly when I added the creamy tiramisu frosting.
What I love about these heavenly cupcakes is, you can serve a dessert for 12 people that is simple enough for anyone to make. If you are looking for an egg-free chocolate cupcake recipe, try the Chocolate Filled Cupcakes recipe. They are amazing!
Gluten-Free Tiramisu Cupcakes (Grain-Free)
Published on Jun 07, 2019
by
Kristina Stosek
Instructions
1.

Preheat oven to 350 F and line a muffin pan with parchment paper cups

2.

In a large bowl combine coconut flour, 3 tablespoons cocoa powder, baking soda, and salt

3.

In a separate bowl using an electric mixer, mix eggs, butter, 1/3 cup coconut sugar, 1/2 cup coffee, and 1 tablespoon of rum. Slowly add wet ingredients to the dry ingredients and mix until smooth.

4.

Fill each muffin cup about 2/3 full and bake for 18 - 22 minutes, until a toothpick inserted in the center of a muffin comes out clean. Remove cupcakes onto a cooling rack to cool completely

5.

For the frosting; cream together cream cheese, sugar, coffee and rum. Stir in sour cream until smooth. Refrigerate for 1 hour, then frost cooled cupcakes and dust with cocoa powder
Leave a Comment
Kristina
I was very pleased how these cupcakes turned out. This is my go to cupcake recipe now, thank you