Gluten Free Chocolate Lava Muffins
Published on Dec 31, 2016
by
Kristina Stosek
Prep Time:

15 minutes
Cook Time:

10 minutes
Serves:

8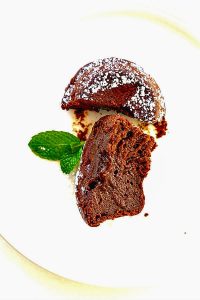 ​This post may contain affiliate links, please see our
privacy policy
for details
Oh my, you will LOVE these Gluten-Free Chocolate Lava Muffins. This chocolaty muffin takes just minutes to prepare, and the results are outstanding. Just imagine a muffin with chocolate lava running throughout. Honestly, is there anything better?
If you are on the hunt for that perfect chocolate dessert, look no further. For chocolate lovers, this dessert recipe is a must try for two reasons. The gluten-free chocolate lave muffins are scrumptious, and they are super easy to make. The muffins are light with a gooey, most delicious chocolate center.
This gluten-free dessert will satisfy anyone's chocolate craving and impress your guests every time. Once you prepare the batter, all you need is ten minutes of baking time. How easy is that?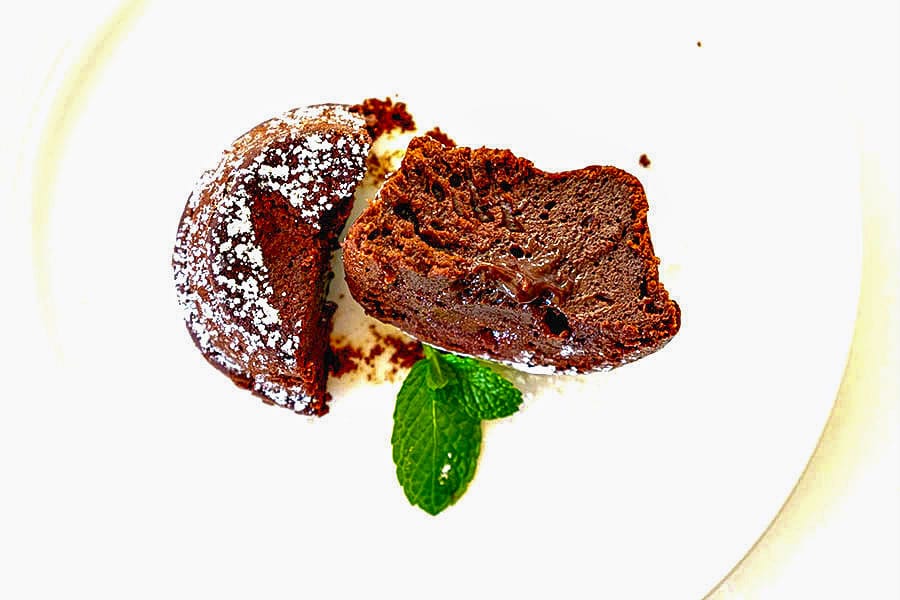 Every time I make this chocolate lava dessert, it is a huge hit. I like to serve the lava muffins with a dollop of cream and fresh berries or slightly softened vanilla bean ice cream. YUMMY, all the way!
What I love about these lava muffins, they are baked fresh just before you serve them. The chocolate sauce is warm, making this stunning dessert so good! I promise you – this gluten-free chocolate dessert recipe will not disappoint :-).
If you are looking for gluten-free chocolate desserts, please check out our complete list. From cookies to brownies to stunning chocolate cakes, I know you will find something that you will love. Most of the recipes are easy and made with ingredients you can find in most grocery stores. Enjoy!
Gluten Free Chocolate Lava Muffins
Published on Dec 31, 2016
by
Kristina Stosek
Instructions
1.

2.

In a small glass or metal bowl over pot of boiling water, melt chocolate and butter together. Add rum/vanilla and stir. Remove from the heat

3.

In a separate bowl combine coconut sugar, flour, arrowroot powder and sea salt

4.

Add dry ingredients into chocolate and mix with an electric mixer until smooth

5.

Add one egg at a time and beat until creamy. The batter can be made one hour advance. Keep the batter at room temperature

6.

Spray muffin pan with cooking spray and dust with cocoa powder. Spoon batter into muffin pan ¾ full

7.

Bake for 10 - 11 minutes. The muffins should be gooey in the middle. Invert on a baking sheet and immediately transfer onto a serving dessert plate. Dust with powder sugar if desired. Serve immediately