20 Most Popular Gluten-Free Recipes of 2018
I can't believe another year has passed. With only a couple of days left this year I wanted to share our 20 most popular recipes in 2018. Some of the recipes surprised me while others I thought would do well did not make the list.
Here is the list of 20 most popular gluten-free recipes for 2018
starting from number 20 to number 1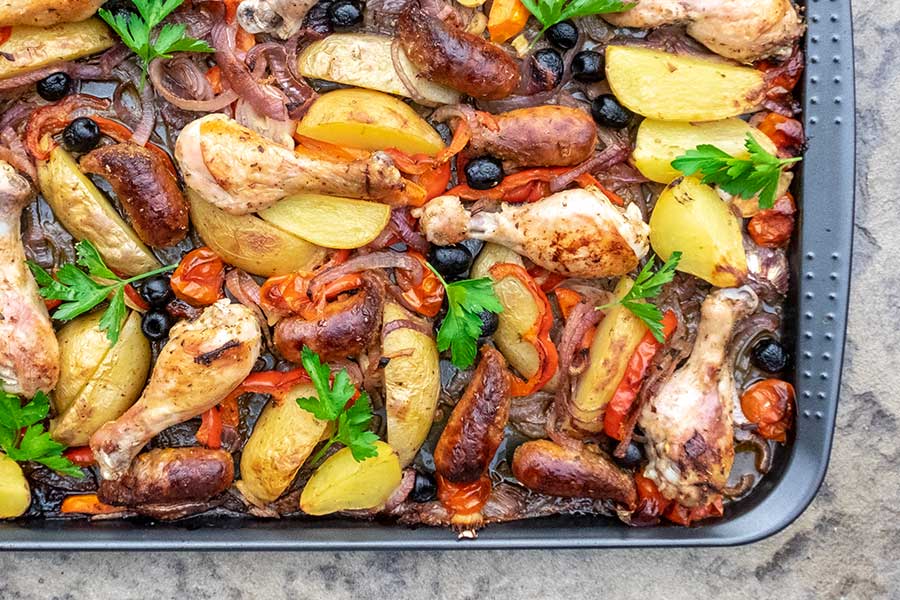 Sheet pan dinners are simple with minimal clean up boasting with an array of flavours. In this recipe, the chicken and potatoes soak up the flavours from chorizo sausage, red onions, garlic, peppers, oregano and fresh lemon juice.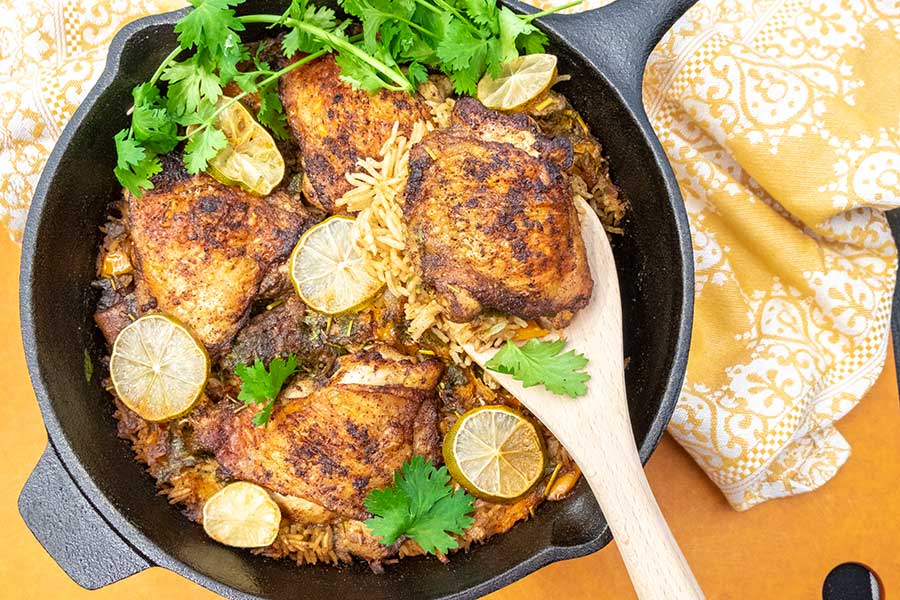 One of my favourite gluten-free chicken dinners is made in one skillet, so there is less time spent in the kitchen cleaning up. In this recipe, the rice is well flavoured with herbs, spices, lime and chorizo, then topped with tasty crispy chili lime chicken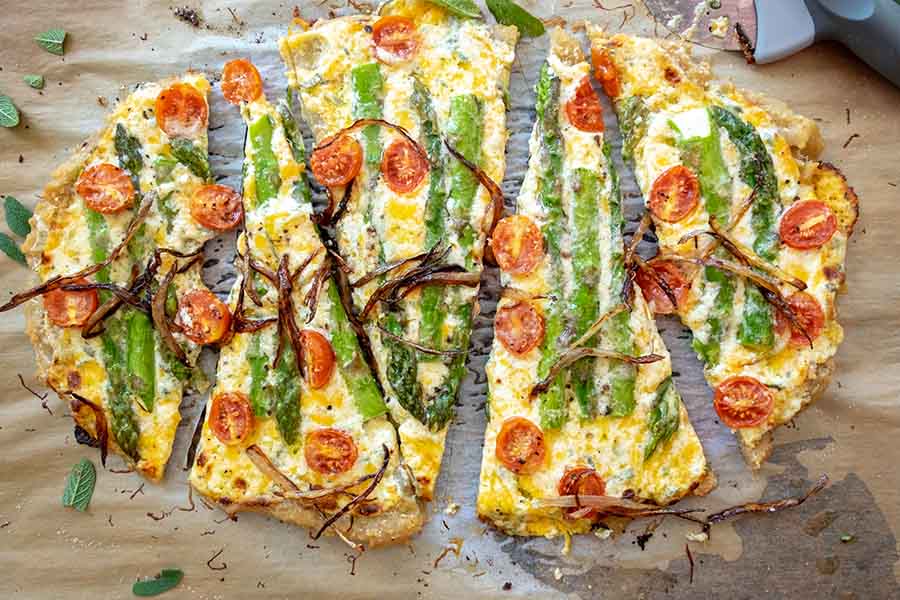 For an impressive appetizer make this super easy asparagus and tomato cheese flatbread. The bread is flavoured with sesame seeds and has a crispy texture on the outside and is soft on the inside. Finished with fresh asparagus and tomatoes cooked in a creamy cheese topping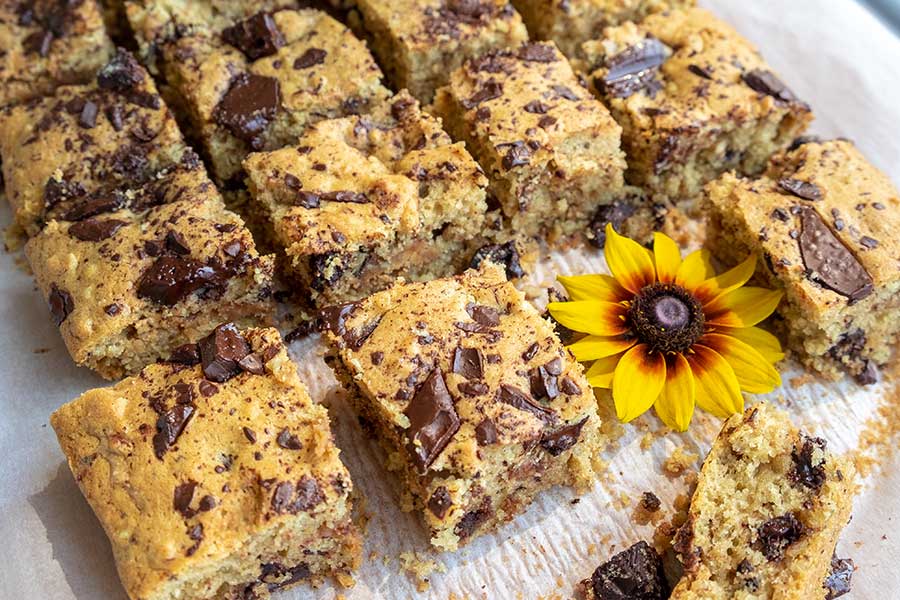 I love the flavour of dark chocolate, especially when combined with almond butter. This coffee cake is sure to satisfy when you need just a little bit of something sweet and delicious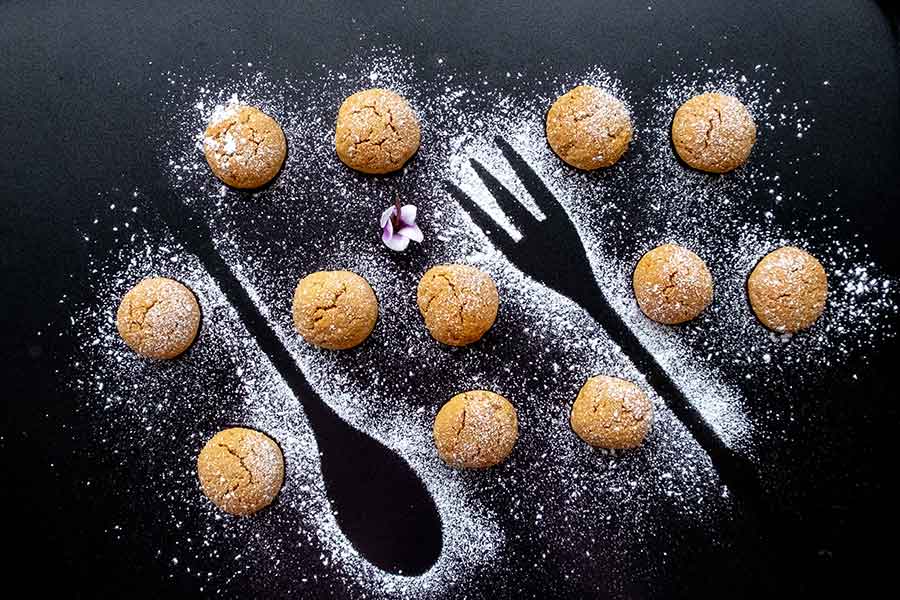 There are so many different types of cookies, from the typical chocolate chip to a more exotic such as this so deliciously tasty gluten-free cream cheese cookie. This gluten-free cookie recipe gets the thumbs up every time!
I would describe this scrumptious cake as a baked cheesecake but without the heaviness of cream cheese. This lemony dessert is super moist and dense, so one slice is all you need, that is if you can stop at one slice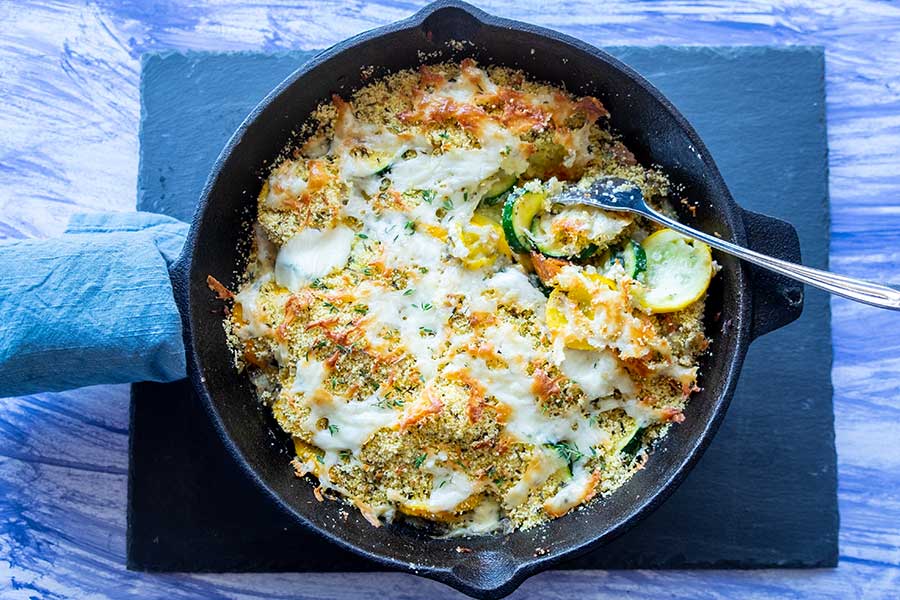 Ditch the scalloped potatoes and bring on the gluten-free zucchini gratin. This tasty side dish makes a perfect addition to barbecues. The zucchini is seasoned with fresh basil and a hint of nutmeg baked in a light cheesy sauce and crispy topping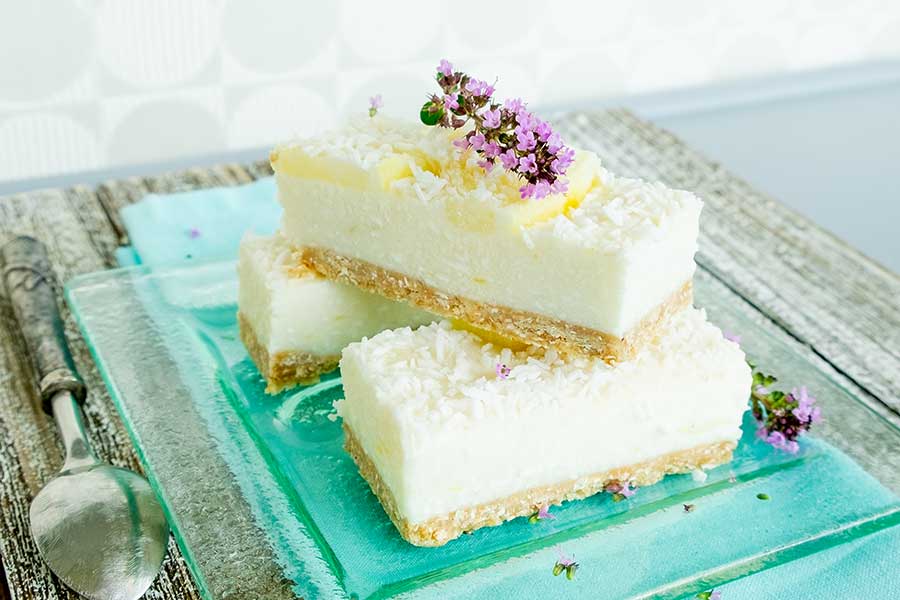 It is not very often that I get this excited about one of my recipes! This gluten-free lemon coconut bar is delightfully zesty, refreshingly cold and tastes almost like coconut ice cream. A must try dessert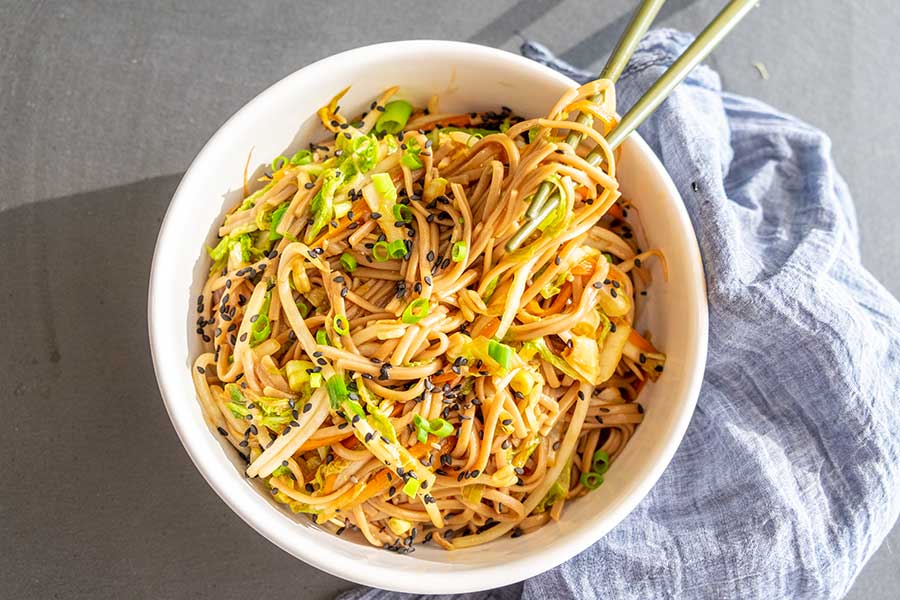 When following a gluten-free diet, a delicious noodle dish is always popular. In this recipe, I used buckwheat noodles also called soba noodles because they have a good texture and are flavourful. The veggies combined with ginger and garlic are cooked in a tasty sauce then tossed with noodles and bean sprouts. I finished the dish with thinly sliced green onions and sesame seeds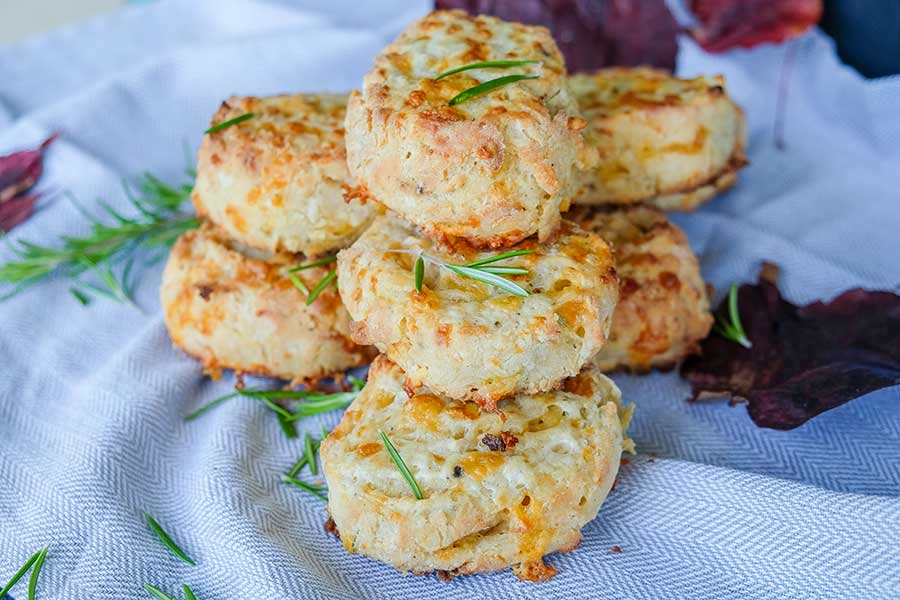 If you love biscuits, you're going to love these gluten-free cheese and rosemary buttermilk biscuits. At our house, anything that has gravy must have biscuits. I promise you will fall in love with these buttery, cheesy, soft on the inside biscuits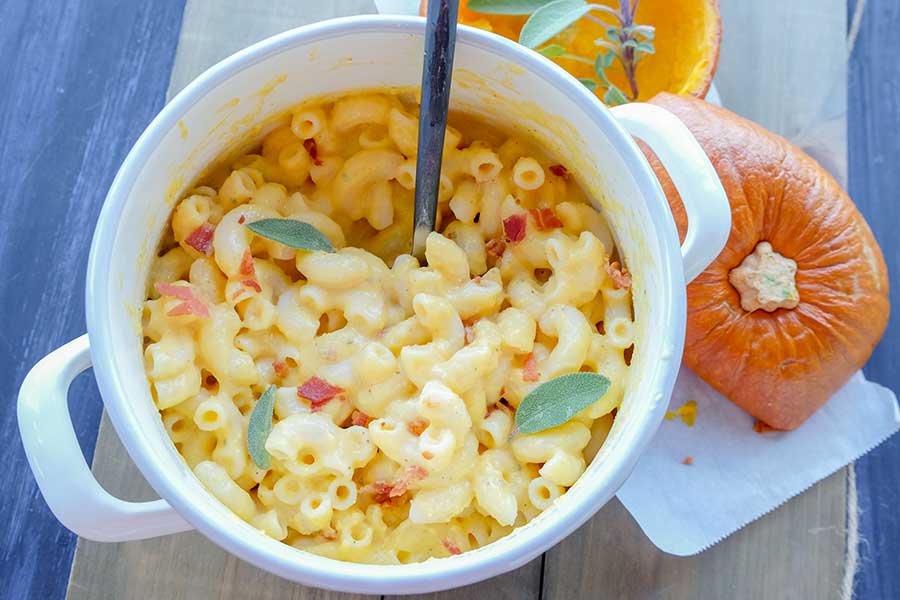 The creamy Mac & cheese sauce is made with sweet roasted pumpkin, plenty of cheese, a little nutmeg, garlic and fresh sage. The delicious pumpkin cheese sauce is clinging to the pasta adding so much flavour.
Oh my, the sauce is so good! If you have finicky eaters at home, this gluten-free pumpkin Mac & cheese is a great way to include some goodness in their diet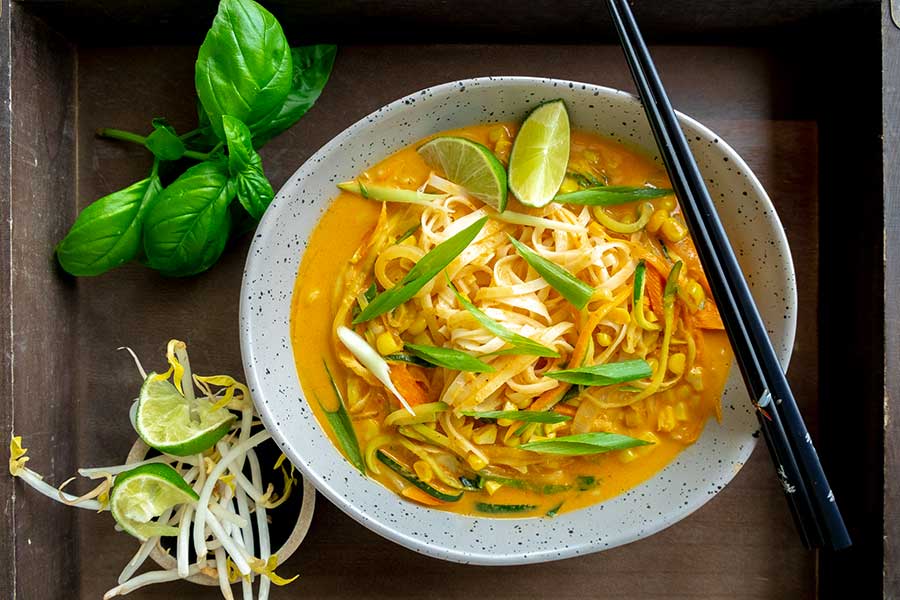 Simple ingredients simply prepared yet delivering oodles of flavour in a nutritious way. I used a mix of carrots, fresh corn, and zucchini in this coconut curry noodle dish, but you can use any in-season vegetables of your choice.
The fresh veggies combined with rich coconut curry sauce are cooked for a short time which means they retain most of their texture, flavour and nutrients. This gluten-free, vegan, coconut curry dish is outstanding!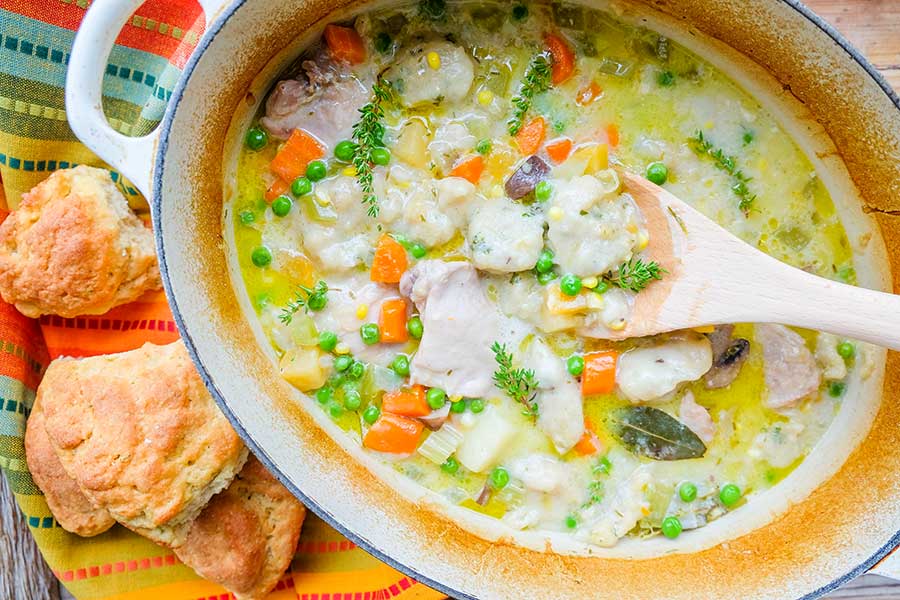 The thick sauce with juicy pieces of chicken and fall vegetables are topped with gluten-free fluffy dumplings made with chives. The flavours smouldering in your mouth are unforgettable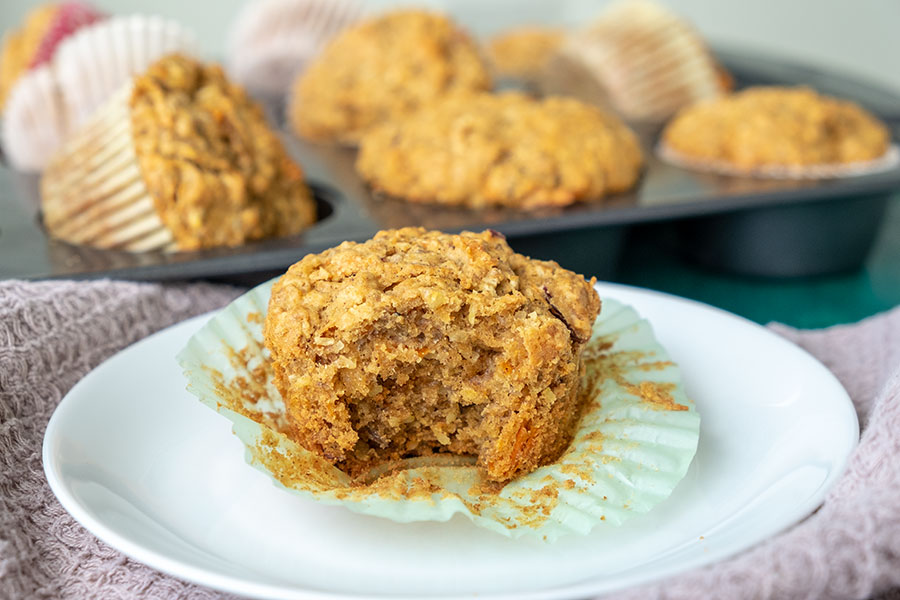 In this muffin recipe, I used fresh carrots, apples, unsweetened coconut, oats and chia seeds. They are sweetened with a little coconut sugar and fresh fruit juice. These healthy muffins are simple to make, are packed with healthy nutrients and most of all everyone will love them.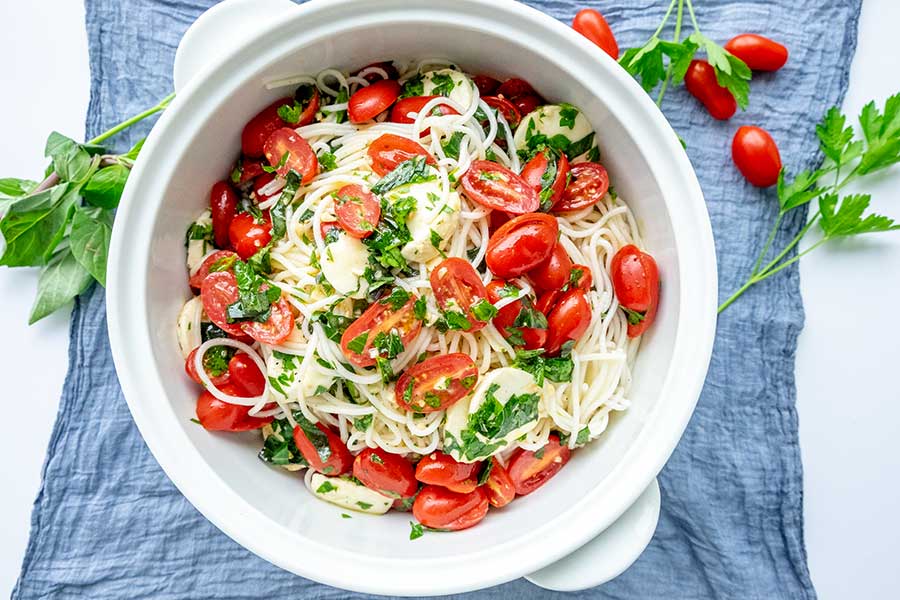 Using fresh and simple ingredients is what makes this potluck Italian pasta salad flavourful and light. The pasta, tomatoes and bocconcini are marinated in fresh parsley, basil, garlic, fresh lemon juice and olive oil, making this gluten-free salad unforgettable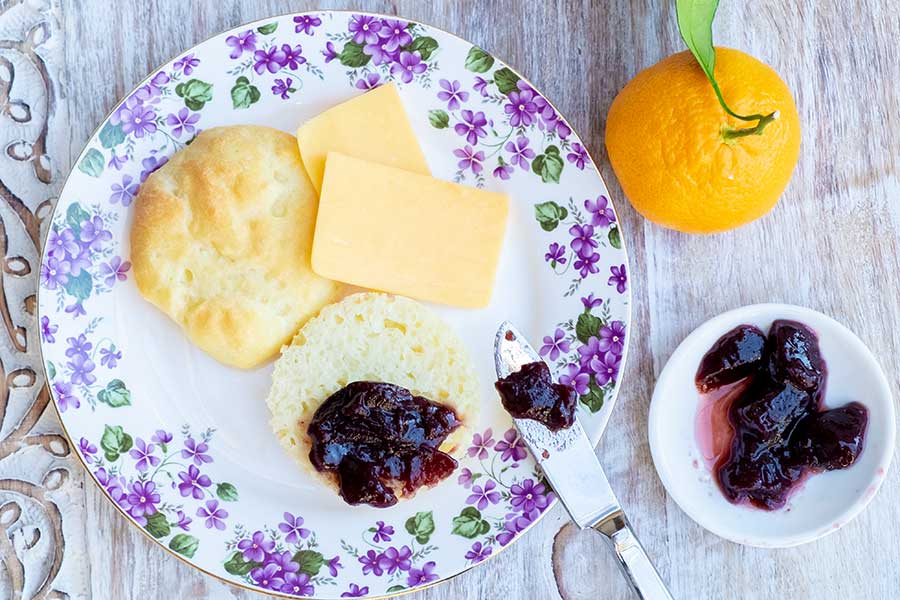 This is an English muffin which is divine when toasted. It is one of those gluten-free muffins you can use for just about anything, a toast, sandwich, or a burger smothered with gravy.
But for me, I like it best toasted, slathered with grass-fed butter and topped with sharp cheddar cheese. It is my favourite gluten-free muffin to have with a morning latte or an afternoon cuppa, a British term for a cup of tea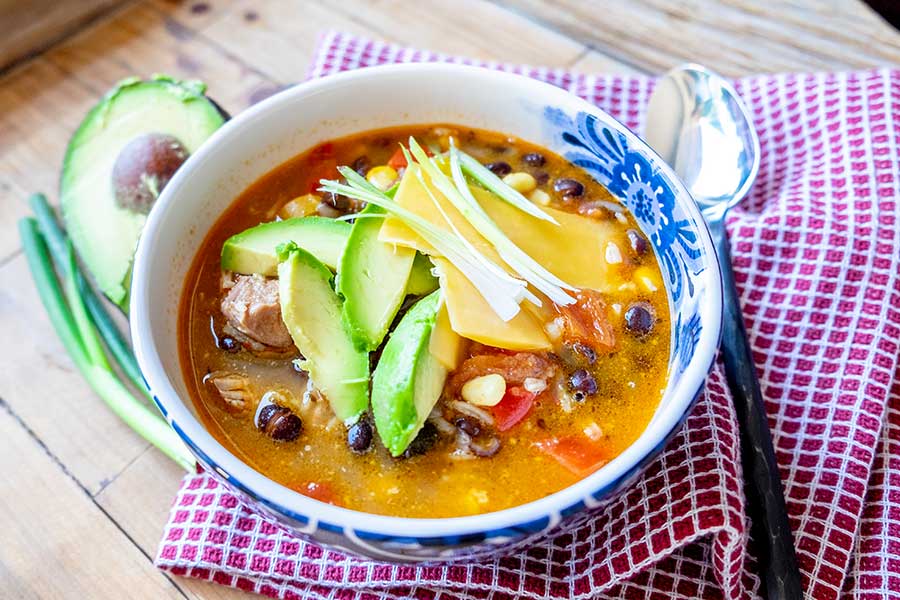 When fresh tomatoes and bell peppers are abundant, keep it simple with this gluten-free fajita chicken soup. A robust Mexican style summer soup light enough for warm weather, but still hearty to satisfy that hunger feeling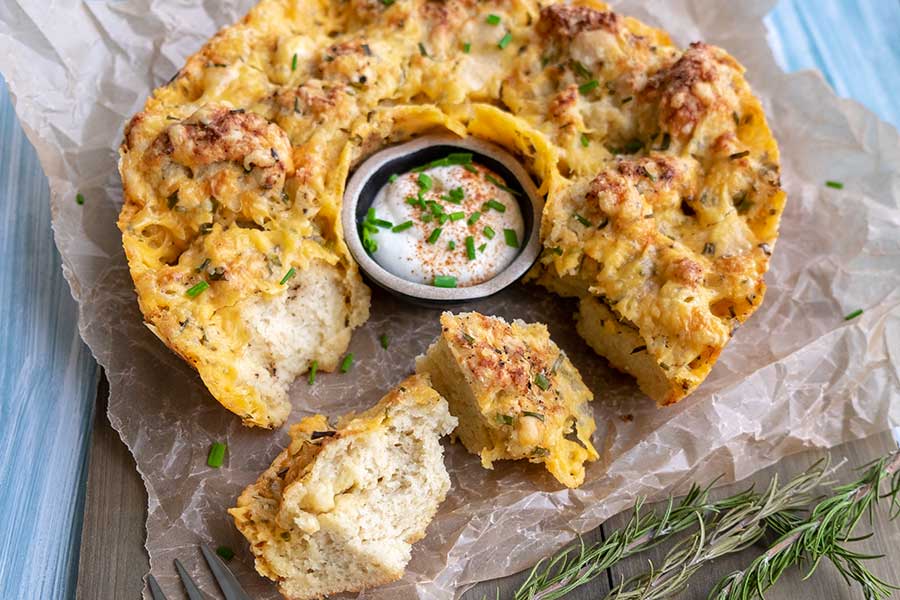 Warm, doughy, cheesy and garlicky. The ultimate gluten-free garlic cheese bread made from scratch. You will love it I promise! The best part is that it is simple to make. This delicious gluten-free garlic cheese monkey bread is a favourite at our house when I serve it with spaghetti
No complicated flours, long kneading or waiting for hours for them to rise. They are soft, light, easy to pull apart and taste just like real wheat rolls. This gluten-free soft rolls recipe is in my eyes the winner for 2018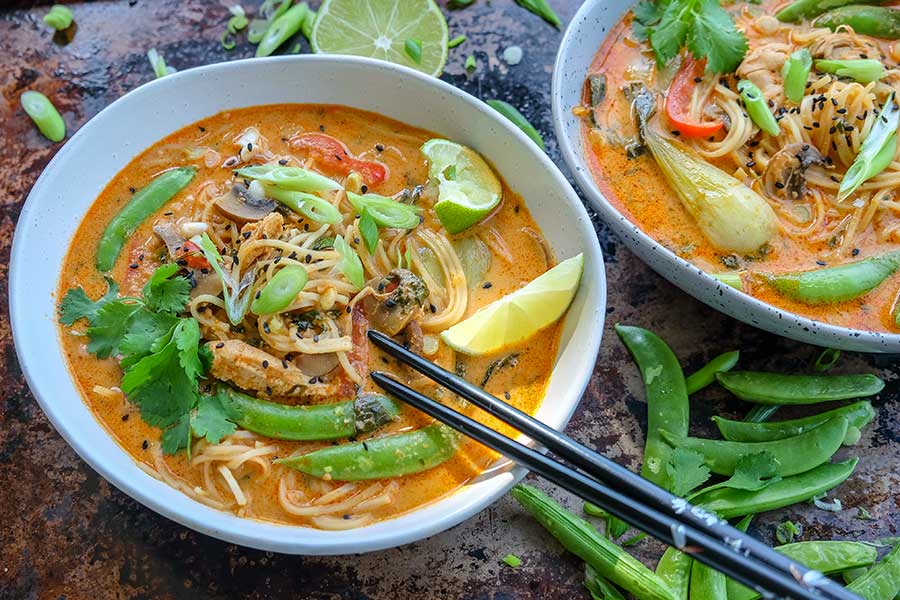 Making healthy easy to prepare comfort food such as this Thai Cashew Chicken Ramen is a favourite at my house. Just imagine tasty creamy broth with loads of tender veggies and noodles, it doesn't get any better than this.
In this recipe I have explored with a new flavour and added cashew butter, adding rich flavour bringing this gluten-free ramen to another level. Thai recipes traditionally use peanut butter, but too many people have severe allergies to peanuts, so I do not use peanut butter in any of my recipes.
Honestly, this ramen is so delicious and so simple to make. After a long week or at the end of a busy day it is nice to sit down to the most flavourful hot bowl of Thai Cashew Chicken Ramen. I can understand why this recipe is number 1 on this blog in 2018!
Affiliate Disclosure: Only Gluten-Free Recipes is a participant in the Amazon Services LLC Associates Program, an affiliate advertising program designed to provide a means for sites to earn advertising fees by advertising and linking to amazon.com.