Gluten-Free English Muffin Recipe
Published on Nov 25, 2018
by
Kristina Stosek
Prep Time:

15 minutes
Cook Time:

25 minutes
Serves:

8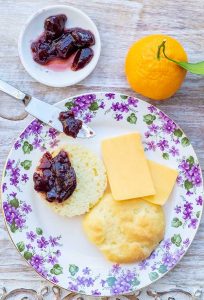 ​This post may contain affiliate links, please see our
privacy policy
for details
This Gluten-Free English Muffin Recipe is a must have in your recipe box. The muffin has the texture of a classic English muffin, and the best part, it toasts to a beautiful crispy texture just as we know it.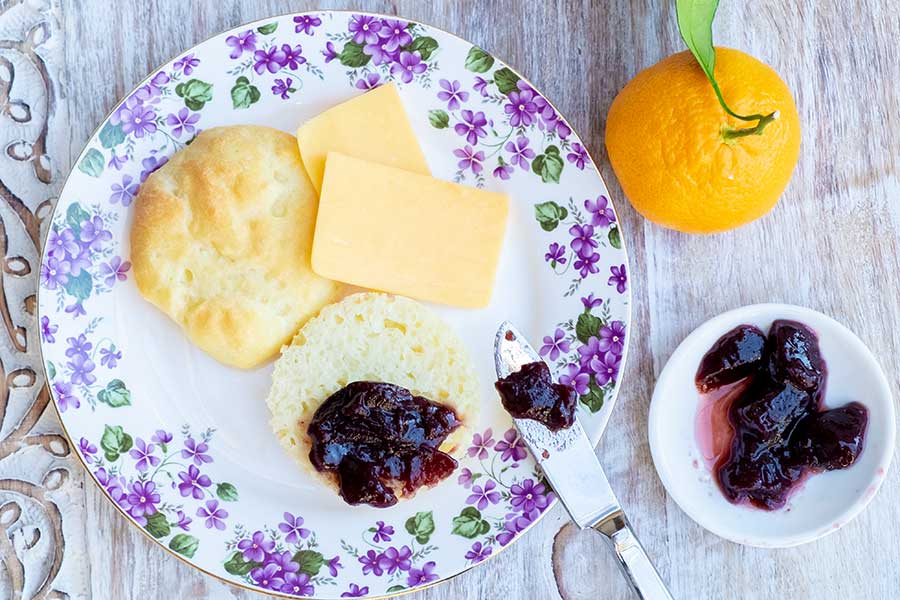 If you're following a gluten-free diet and missing the taste and texture of traditional English muffins, you're in for a treat.
This homemade gluten-free English muffin recipe will allow you to enjoy this classic breakfast favorite without compromising taste or dietary restrictions.
These muffins are perfect for toasting and can be customized with your favorite toppings, from butter and jam to savory spreads. With a slightly sweet and nutty flavor, these gluten-free English muffins will become a staple in your breakfast repertoire.
What is Gluten-Free English Muffin?
This gluten-free muffin recipe is not your typical sweet muffin packed with delicious fruit or chocolate. This a plain English muffin that is lightly crispy when toasted.
It is one of those gluten-free muffins you can use for just about anything, a toast, sandwich, or a burger smothered with gravy.
The traditional English muffin recipe is made with a yeasted dough. Once the dough is ready, it is proofed and baked in muffin rings made for English muffin recipes. That is how you get the perfect round muffins.
If you love baking, check out our complete list of gluten-free muffin recipes.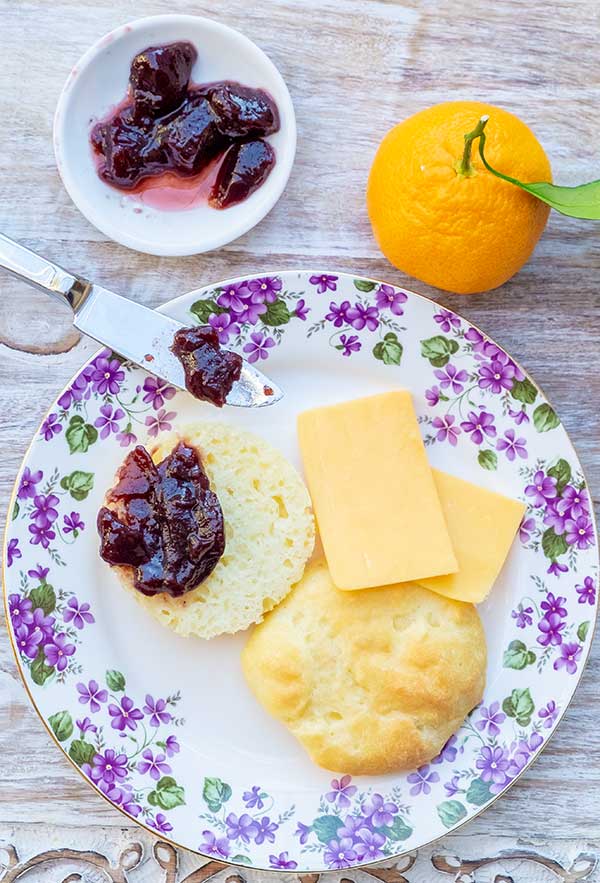 Serving options for gluten free English muffin
Butter: Spread a generous amount of butter on a freshly toasted English muffin for a simple and classic treat. You can use regular butter or flavored butter like honey butter or cinnamon butter.
Jam, Jelly, or Preserves: Fruit spreads like strawberry jam, raspberry preserves, or orange marmalade pair wonderfully with the slightly sweet taste of English muffins. You can also try savory options like fig jam.
Peanut Butter or Nut Butter: Spread creamy or crunchy peanut butter or almond butter on your English muffin for a protein-packed and satisfying breakfast or snack.
Honey or Maple Syrup: Drizzle honey or maple syrup over your toasted muffin for a natural sweetness. Add a sprinkle of cinnamon or a few chopped nuts for extra flavor.
Cream Cheese: Smear cream cheese (plain or flavored) on your muffin for a creamy and tangy contrast. It pairs well with sweet or savory toppings.
Avocado: Top your English muffin with smashed avocado, a sprinkle of salt and pepper, and perhaps a poached or fried egg for a nutritious and filling breakfast.
Eggs: Create a breakfast sandwich by adding scrambled eggs, a slice of cheese, and bacon or sausage patties between two halves of a toasted English muffin.
Smoked Salmon: For a luxurious breakfast or brunch option, top an English muffin with cream cheese, smoked salmon, capers, red onion, and fresh dill.
Pesto: Spread basil pesto on your muffin and layer it with sliced tomatoes and mozzarella cheese. Broil it briefly for a savory, melty treat.
Nutella or Chocolate Spread: Satisfy your sweet tooth by spreading Nutella, chocolate hazelnut spread, or another chocolate-based spread on your muffin.
Fresh Fruit: Top your muffin with fresh berries, banana slices, or other fruits. You can drizzle a bit of yogurt or honey on top for added flavor
.
Cheese: Melt some cheddar, Swiss, or provolone cheese on your muffin under the broiler for a cheesy twist.
Bacon or Sausage: Include crispy bacon or sausage patties in your breakfast sandwich or serve them alongside your English muffin.
Chicken or Turkey: Create a savory sandwich with sliced chicken or turkey, lettuce, tomato, and your favorite condiments.
These are just a few ideas, and the possibilities are virtually endless. Just be sure to use gluten-free options. English muffins are incredibly versatile, making them suitable for sweet and savory meals.

With this recipe, you can savor the delightful taste and texture of English muffins while adhering to a gluten-free diet. Feel free to experiment with variations and toppings to create your personalized gluten-free breakfast treat.
Let's Connect!
Be sure to FOLLOW US on FACEBOOK and PINTEREST. And don't forget to sign up for our newsletter. We always have something new and exciting for you!
Many thanks!
Kristina xx
Gluten-Free English Muffin Recipe
Published on Nov 25, 2018
by
Kristina Stosek
Instructions
1.

Mix the milk, water and maple syrup. Sprinkle the yeast over top and stir. Set aside until the yeast begins to bubble, about 10 minutes

2.

Whisk together the flours, baking powder and salt

3.

Add the yeast, olive oil, apple cider vinegar and eggs to the dry ingredients and mix thoroughly. The dough will be almost like muffin batter. Allow the dough to rest for 5 minutes.

4.

Place 8 English muffin rings (4-inch in diameter) on a baking sheet lined with parchment paper. Spoon the dough into the muffin rings and using wet fingers press and smooth out the tops of the dough

5.

Place the baking sheet with muffin rings in a draft-free place, cover and allow the dough to rise for 1 hour

6.

Preheat oven to 350 F and bake for 25 - 30 minutes until golden. Cool before slicing

7.

Note; if you don't have English muffin rings you can use a well-greased muffin pan. They won't have the perfect shape, but it will work. The recipe makes 12 standard muffins
Leave a Comment
Kristina
thank you Charlotte for sharing
I have to say, this is the best and easiest gluten free English muffin recipe I have tried! Thank you